Nepal, the nation known as "the land of Himalayan" all around the world, is very rich in terms of nature, culture and heritage. Nepal is the perfect place to visit for any kind of vacation because of its geographic and natural diversity, which offers an abundance of outdoor activities. Which gives the adventure seekers a different kind of experience and the thrill that will be your best memories of visiting Nepal.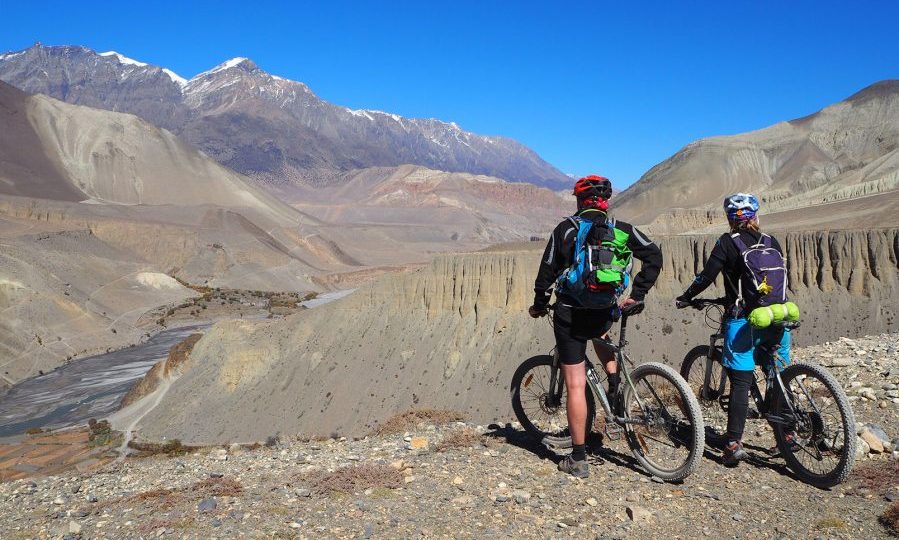 Most People visit Nepal to do trekking and expeditions and it's one of the most popular activities in Nepal as well but besides trekking, rafting and wildlife tourists can do other many amazing adventure outdoor activities as well. Nepal offers a wide range of outdoor activities to the people of every age and everyone can find something to do here.
Canyoning in Nepal
Canyoning is one of the must try adventure activities, while visiting Nepal. Discover the deep gorges and enjoy an exhilarating experience that you won't find anyplace else. You will be ecstatic to view the exquisite scenery in the distance as you ascend over the glittering rocks. Canyoning is made even more enticing by the magnificent waterfalls that cascade here into small pools. You will have some of the best memories of your entire life during these activities in Nepal with nature. It is an utterly lovely mind-body encounter that allows you to access some of the restrained areas.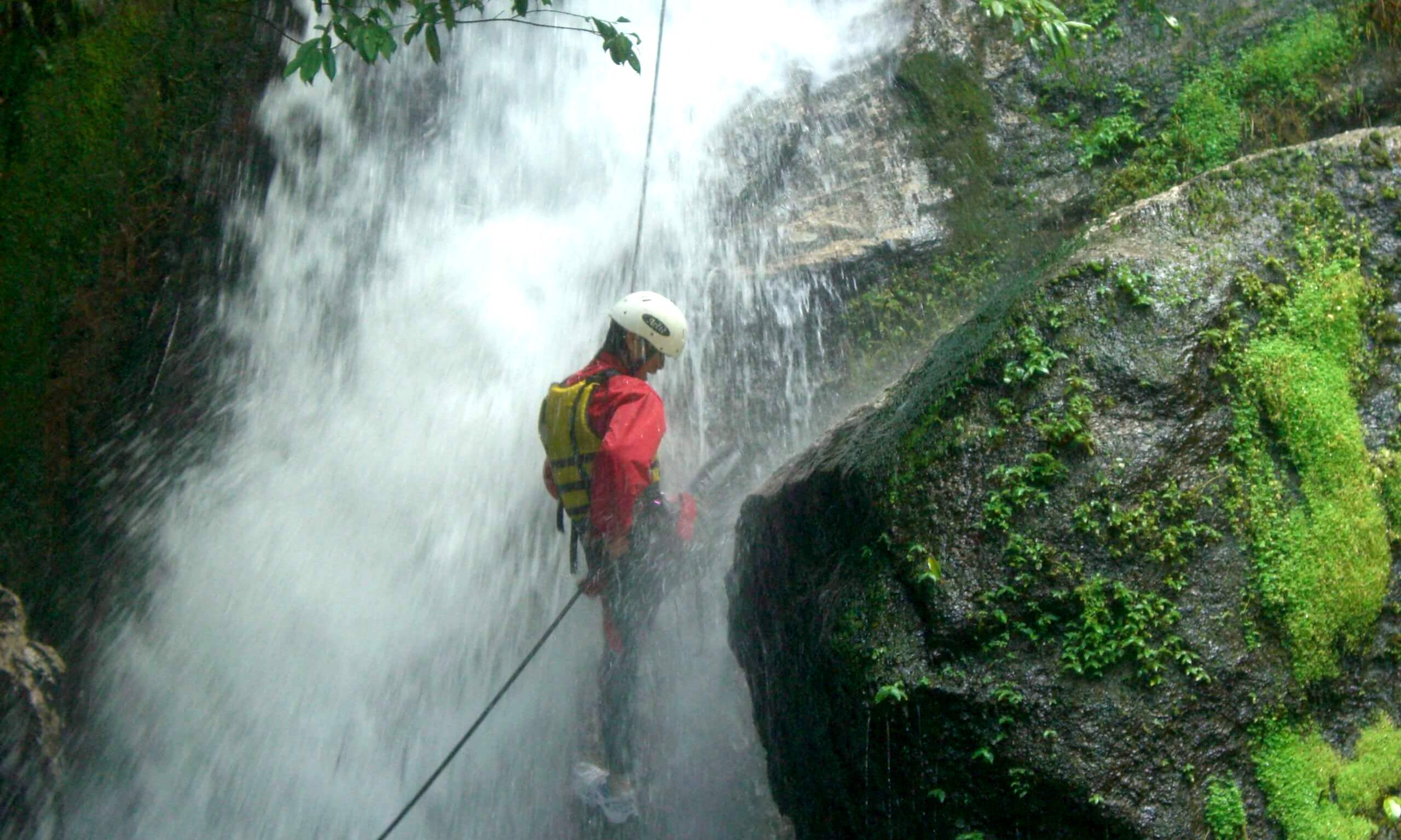 Best Location:Jalbire Canyon
Best Time : Summer/Monsoon, Spring and Autumn
Note: Canyoning can be done in winter as well but it can be cold and that can affect your health.
Mountain Flights in Nepal
You might have never seen something like the mountain flight in Nepal, thus it goes beyond the realms of imagination offering the best of Himalayan beauty to the people. You would enjoy visiting this site frequently to treat your mind to this spectacular view, if only you were in the air.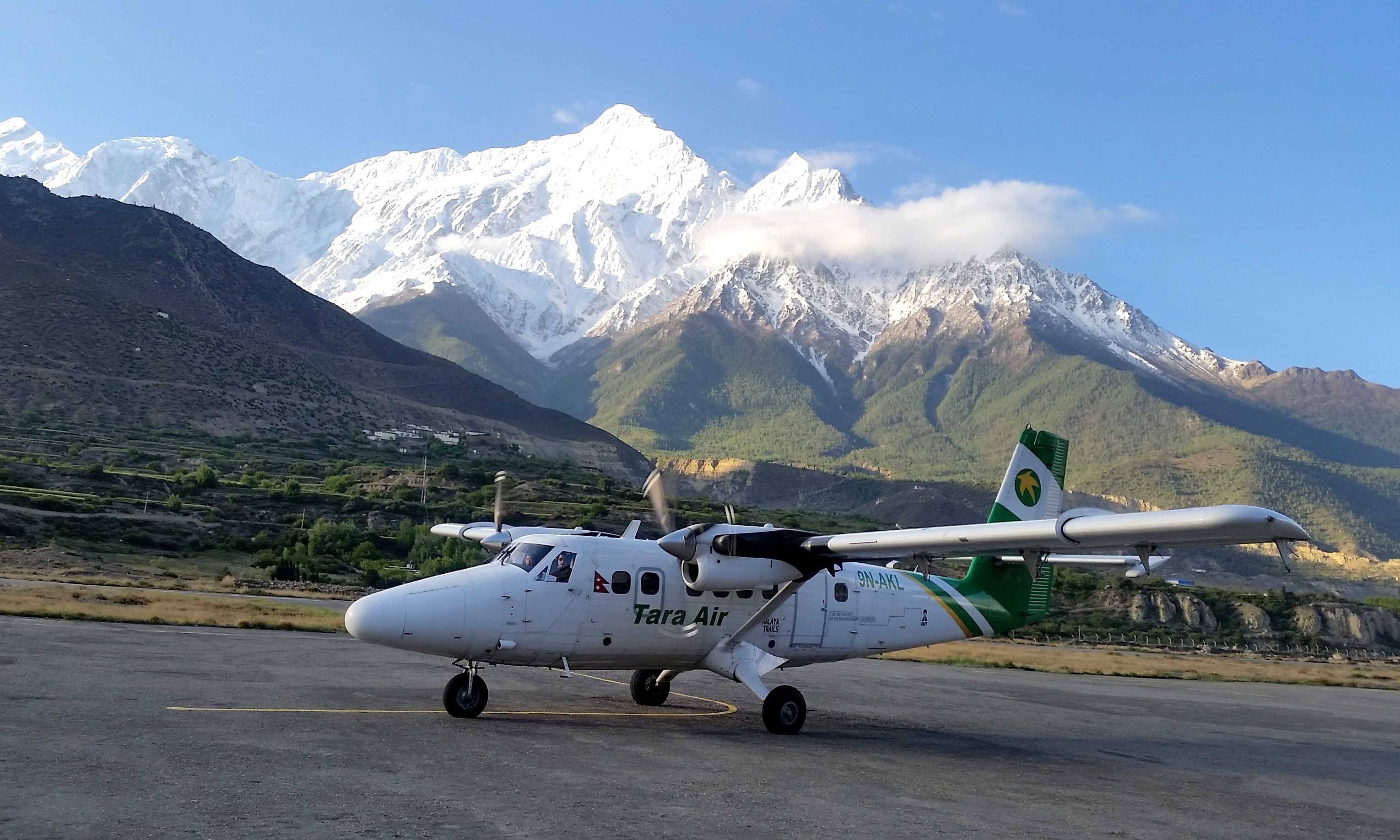 Take a Mountain flight trip in Nepal to get the most exclusive Everest experience. It will be an incredible experience to fly over the Everest mountain, passing over the far Tibetan plateau and the towering northern Himalayan range at a distance of only around 10 kilometers.
Best Location: All the Himalayan area of Nepal (to get magical view of the Mountain Ranges)
Best Time : Spring and Autumn (Winter if you want to)
Rock Climbing in Nepal
Participants in the sport of rock climbing ascend or traverse man-made rock walls or natural cliffs. The objective is to ascend a formation's summit or reach the destination via a predetermined route without falling. The use of hands to support the climber's weight and to create balance sets climbing apart from other sports. A climber's strength, endurance, agility, and balance are frequently put to the test, as well as his mental control, in the physically and intellectually taxing sport of rock climbing.It may be a risky sport, therefore having good climbing techniques and how to use specialist climbing gear is essential for finishing climbs safely.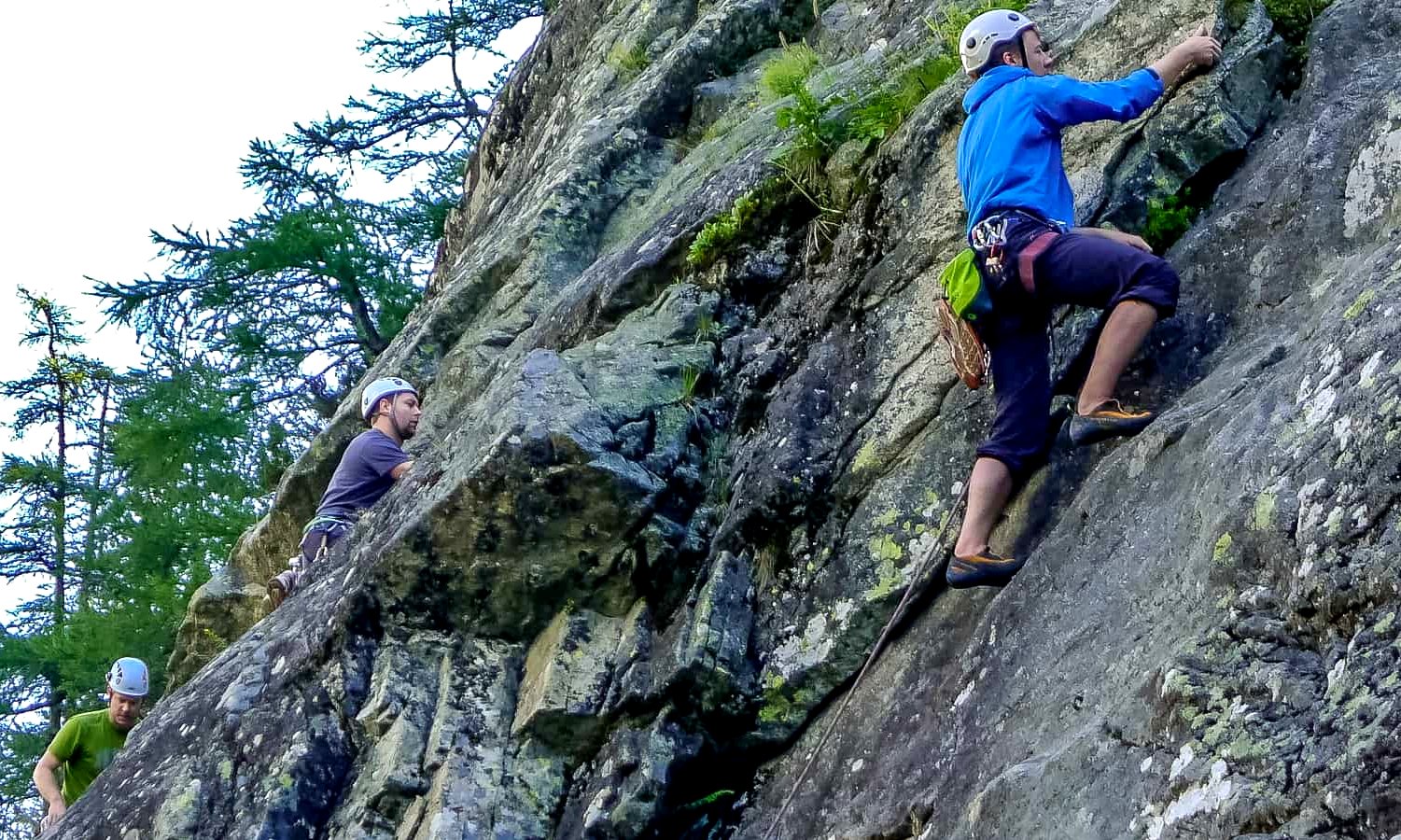 Best Location:You can do rock climbing in various places in Nepal such as Nagarjun, Hattiban or in Everest Region and many more.
Best Time : Spring is the most favorable time for rock climbing but it can be done in Autumn as well.
Heli-Skiing in Nepal
Heli-Skiing creates a wider universe for adventure seekers in the Himalayas thanks to its combination of amazement, excitement, and adventure. In addition to being the top mountaineering destination in the world, Nepal also provides you the chance to go heli-skiing in the shadow of some of the world's highest mountain ranges. You have the opportunity to ski in the Dolpo region, Annapurna, Dhauligiri, Makalu, Cho Oyu, Kangchenjunga, and the Everest region if you go on the heli-skiing trip.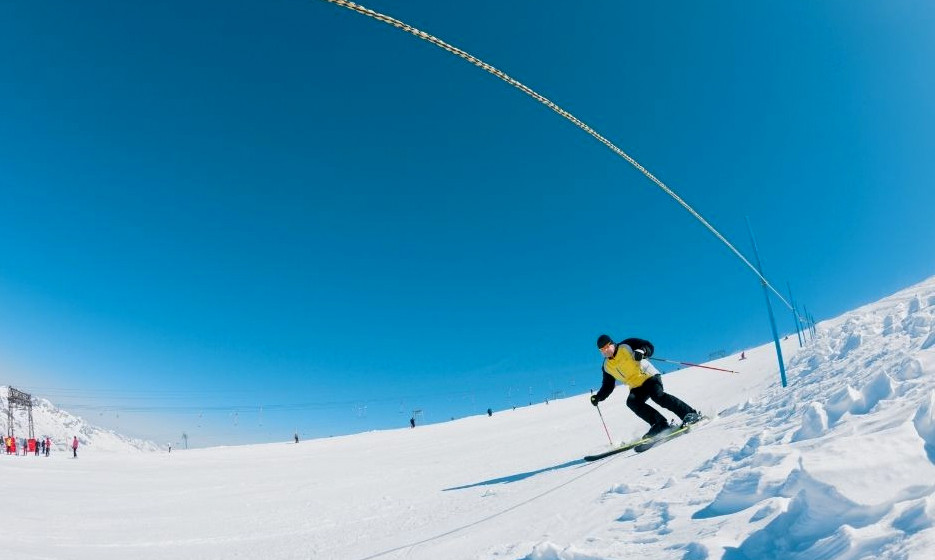 Simply choose any one or a number of locations to test your sporting endurance while being continuously aided by a helicopter. Make every second of this adventure a once-in-a-lifetime experience.
Best Location: Kalinachwok, Annapurna Region, Everest Region, Humla & Dolpo
Best Time : Winter Season
Please, click here for the Day Activities in Nepal.
Paragliding in Nepal
If you want to feel the beat of your heart filled with thrill and adventure then you must not skip the adventure of paragliding in Nepal. Flying in the high clear sky of Nepal witnessing the beauty of nature. The amazing panoramas of the villages, monasteries, lakes, verdant jungles, and the temples can be seen from the top with that you will get the Unparalleled views of Dhaulagiri, Annapurna, and Manaslu are available when paragliding from Sarangkot (1,592m), which is located over Pokhara city and Phewa Lake. Fly alongside eagles, kites, and Himalayan griffins.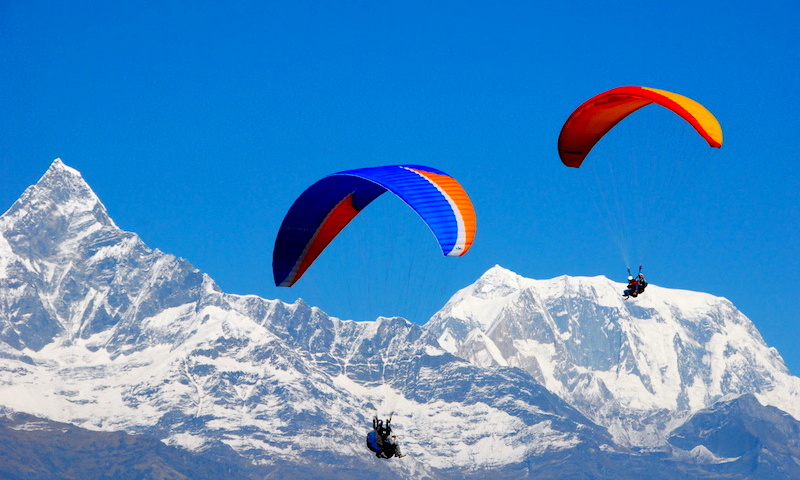 A recent activity worth mentioning is parahawking, where you can provide food to the bird while flying. If you ever find yourself in Nepal, do not miss to add this thrilling activity in your to do list.
Best Location: Pokhara
Best Time : Spring and Autumn
Mountain Biking in Nepal
Mountain biking is an exhilarating outdoor activity that is simply fascinating to partake in and appeals to adrenaline junkies, nature lovers, and fitness enthusiasts alike. It's a great opportunity to test your stamina, push yourself to the limit, and explore the Himalayan regions on two wheels!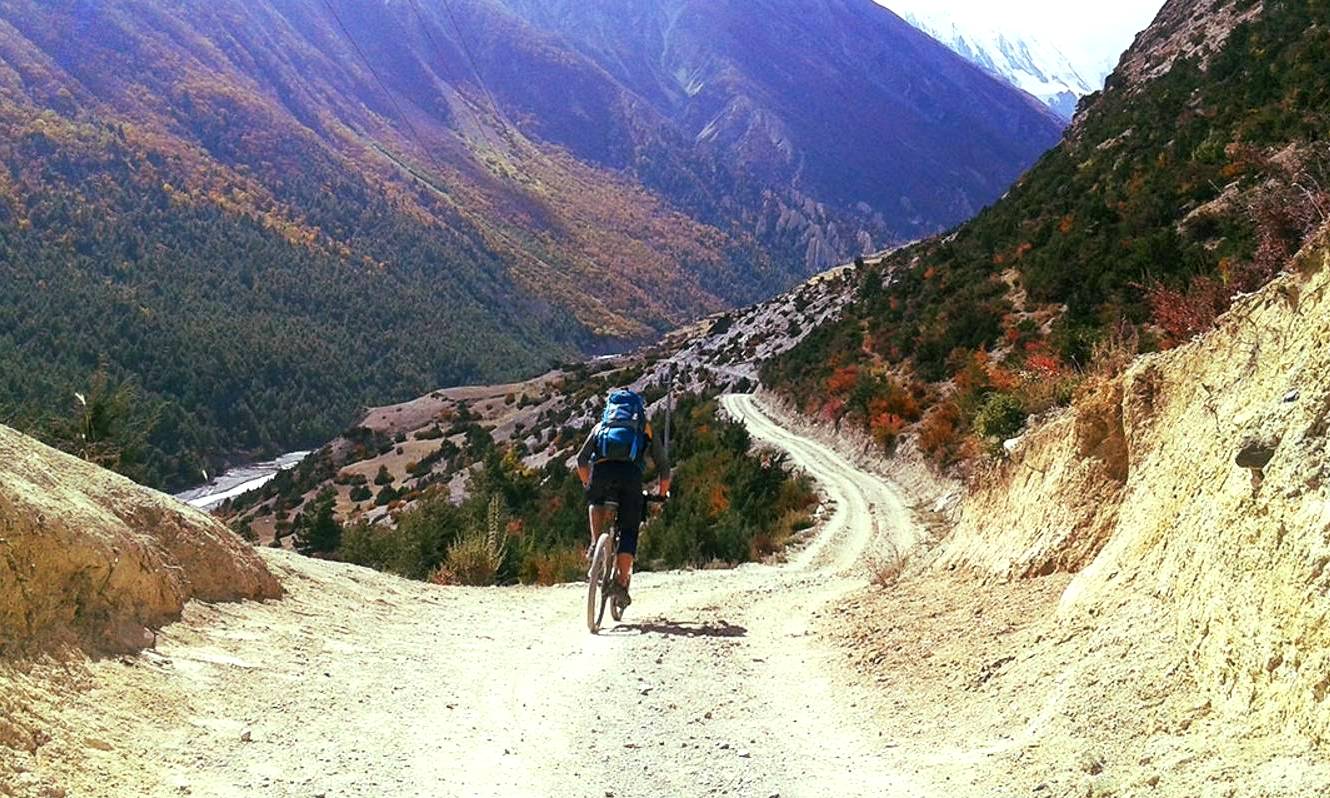 There are many different types of mountain bike trails, each with its own layout, difficulties, and environment. And wouldn't it be wonderful to ride through the forbidding slopes of the Himalayas with the stunning Himalayas in the background? Nepal is the perfect destination to experience this thrilling adventure because of the amazing himalayan trails with the magical views of the mountain.

Best Location: Himalayan Region (Annapurna Region, Everest Region, Lower & Upper Mustang etc.)
Best Time : All Four Season expect the rainy days in summer
Please, click here fo the Adventure Spots Nepal Packages.
Skydiving in Nepal
For adrenaline lovers, skydiving is an extreme adventure sport. Most people assume they would never be able to afford skydiving when discussing it because it is so pricey compared to other adventure sports.
In Nepal, skydiving is a new sport. One additional reason, if you don't already have it on your bucket list, to visit Nepal. The stunning 360-degree perspective of the Himalayas is what sets skydiving in Nepal apart from skydiving overseas.
Everest skydiving is an incredibly one-of-a-kind experience on the planet and an exhilaratingly extreme aerial adventure. At Gorak Shep, Kala Patthar, skydiving is practiced from an aircraft or helicopter onto the world's highest drop zone. You skydive in front of Mount Everest (8,848 m), the highest mountain peak in the world, and you pass some of the highest mountain peaks on the planet during the free fall.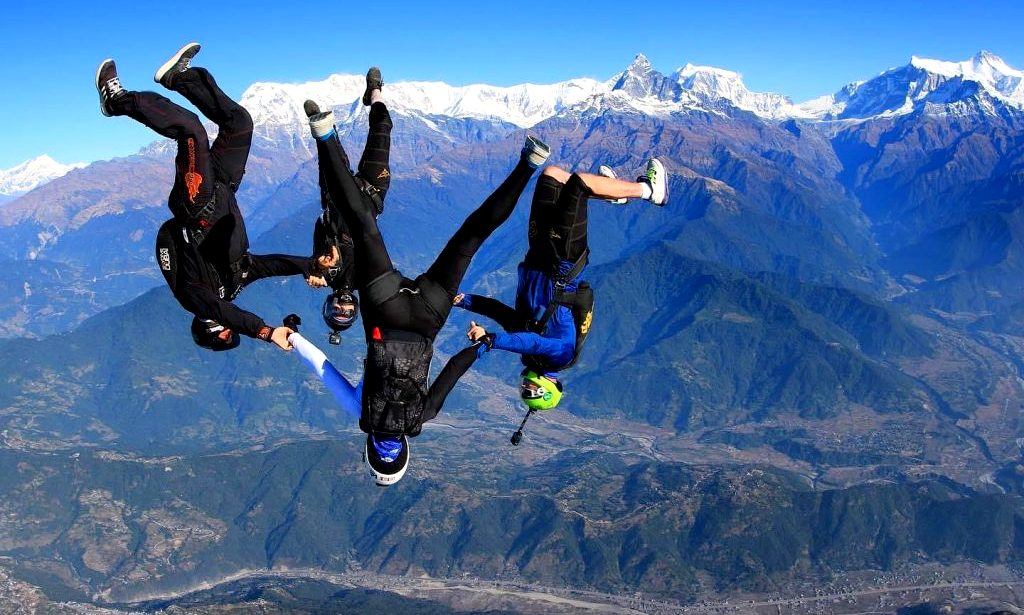 Go to Pokhara, which is close to the impressive Annapurna Mountains and the Fewa Lake below, if you prefer to keep it milder. The aircraft is flown by qualified pilots with skydiving ratings, therefore safety is assured. Skydiving can be done alone or with a partner.
Best Location: Pokhara & Everest Region
Best Time : Spring is the most favorable time for SkyDiving but it can be done in Autumn as well.
Hot Air Balloon in Nepal
One of the incredible adventure activities that can be done in Nepal is hot air ballooning. Visitors can participate in this activity at the lakeside city of Nepal, Pokhara, and it can give you the feeling of flying through the skies like a bird. The hot air ballooning provides a stunning view of the rising sun, the Himalayan peaks, and the captivating lake in Pokhara. Only Pokhara, the city of lakes and caves, hosts this pleasant activity for travelers.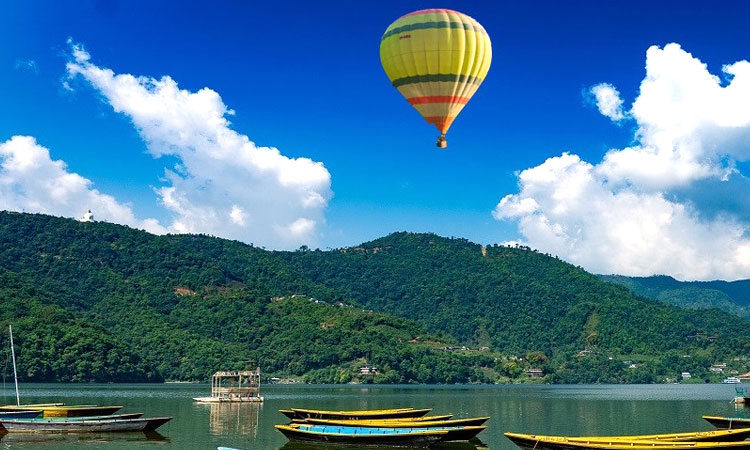 Except during the monsoon, the trip will be launched on two planes, one early in the morning and the other in the afternoon (June, July, and August three months). The greatest time to watch a spectacular mountain sunrise is early in the day.
Best Location: Pokhara
Best Time : Summer, Spring and Autumn
Kayaking and River Rafting in Nepal
Thanks to its wealth of swift-moving rivers, Nepal is regarded as the second-richest country in the world in terms of freshwater resources. and participating in river activities is more exciting and interesting in Nepal. Kayaking and rafting are two of the enjoyable things you may do in Nepal's lakes and rivers.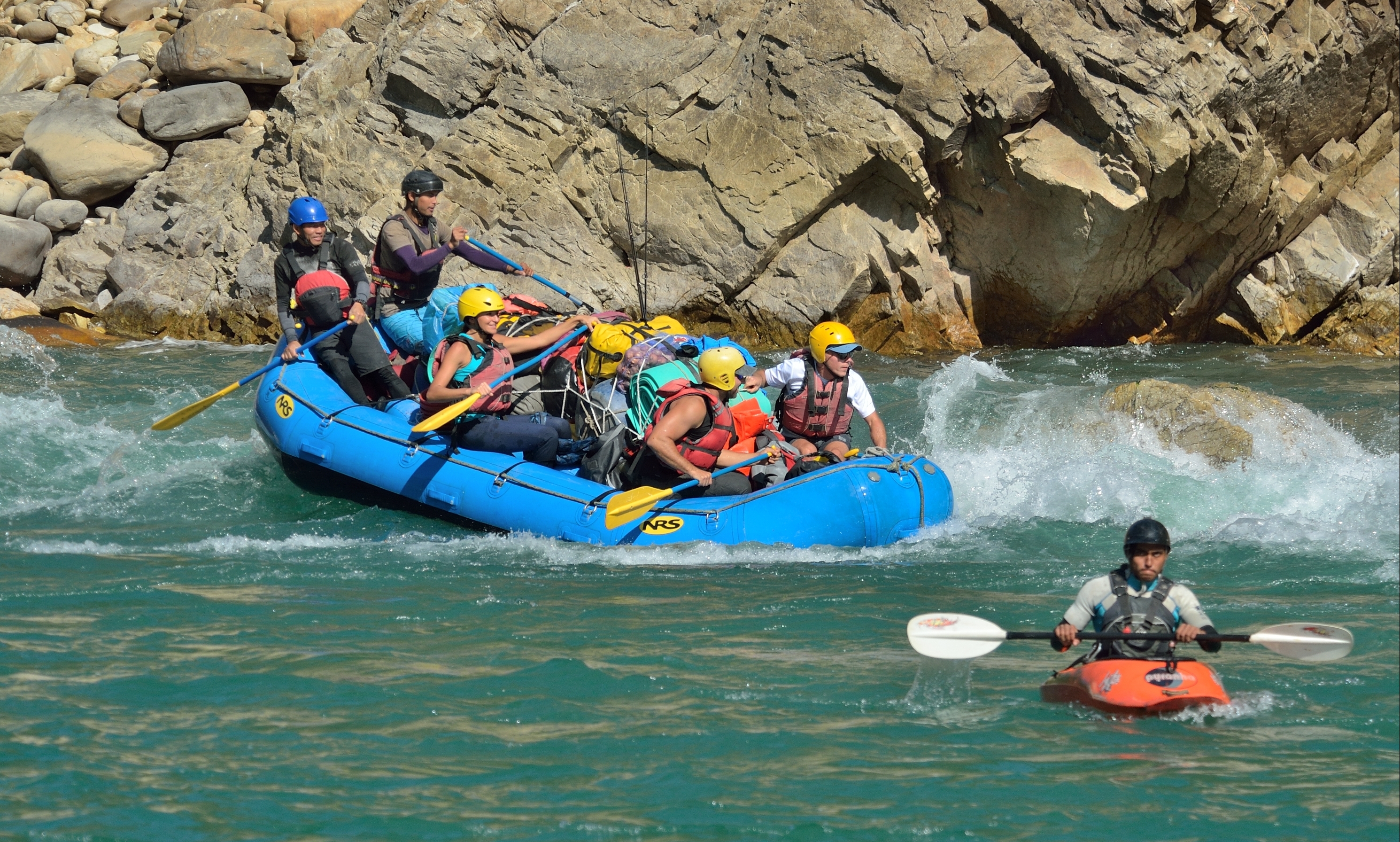 Nepal is the ideal place for kayaking and rafting because of its extensive river system and abundance of difficult rapids. Everyone should have the opportunity to go with the water's current while experiencing the thrills of kayaking and rafting. It's wonderful to find quiet from the busy life routine in the midst of the river and surrounded by nature.
Best Location: Bhote Koshi, Trishul riveri, Kali Gandaki
Best Time : All season expect winter
Also Read: Best Reafting Tours in Nepal.
Bungee Jumping in Nepal
Bungee Jumping is one of the most popular and thrilling adventure activities in Nepal. It is one of the most action-packed activities that makes your heart-pounding and gives the adventure's thrilling feeling.
Travelers can find various bungee jumping spots and the third-highest bungee jump in the world can be done in Bhote Koshi, which is located in Sindhupalchowk,Nepal. The Suspension Bridge is 160 meters above the ground, which will give you the chills. The idea of jumping into thin air sends thrill seekers into a frenzy.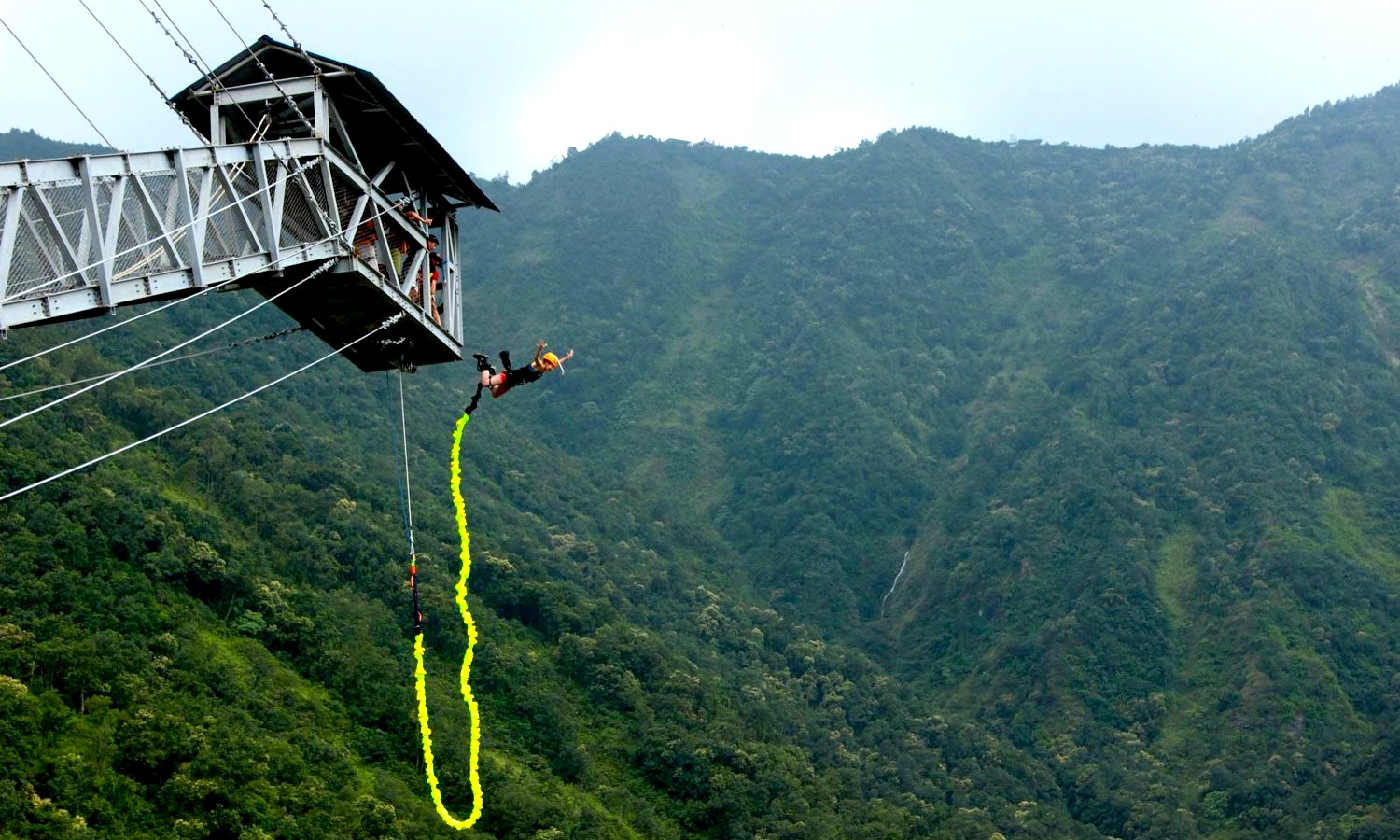 Best Location:Bhote Koshi, Kusma, Hemja etc.
Best Time : All four seasons expect from the rainy days but can be done if you prefer.
Please, click here for the various tour and treks in Nepal.
If you need any further information, please contact us, Email: [email protected], Phone: +977- 985 100 5129 (WhatsApp)