Valentine's Day is a celebration of love, which is called Pranaya Diwas in Nepali.Red hearts,and Roses can be seen everywhere during the valentine's week. On this Day, lovers all around the world commemorate their love with gifts, flowers, chocolates, and other items. However, Valentine's Day isn't just about the gifts you give your significant other or date or the romance you experience; it's also about having fun and celebrating in the most romantic places where love can be felt, it is celebrated everywhere with the same excitement and delight. The majority of Nepal's major towns, including Kathmandu, are bathed in the color of love on this specific day.Red roses are added to flower arrangements, and stores are filled with teddies, cards, and chocolates.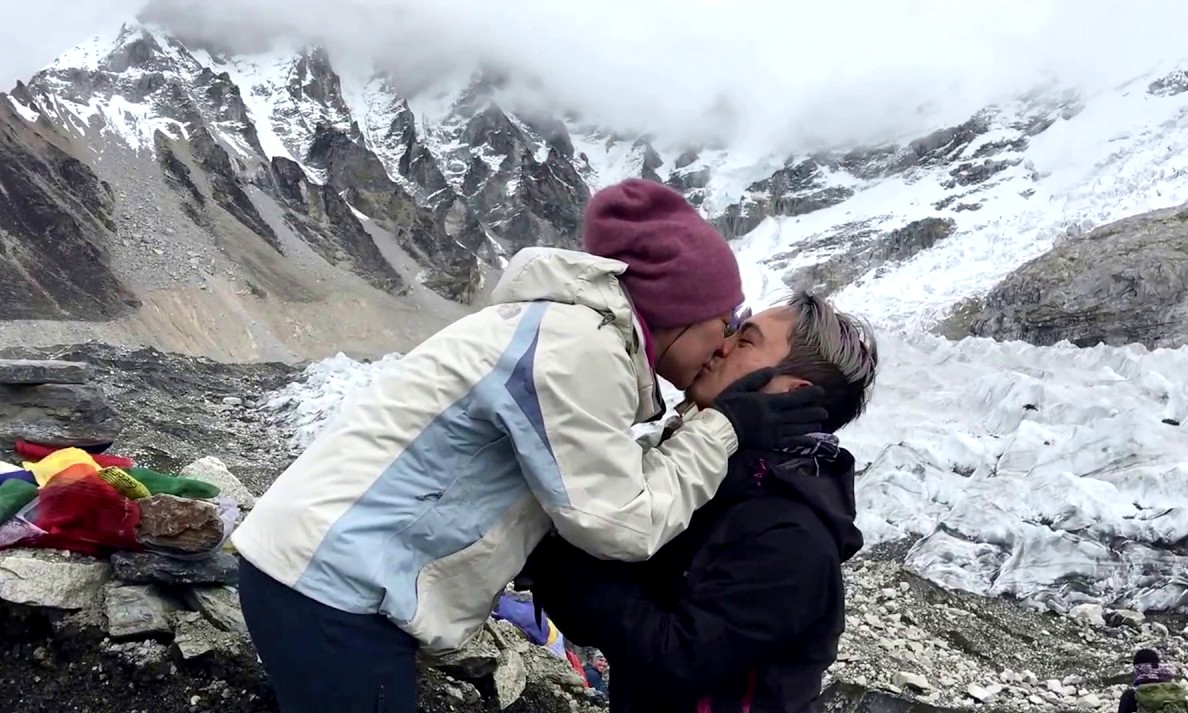 Valentine's Day is mostly celebrated by romantic couples as a day of love. However, it is celebrated in many parts of the world as a day to demonstrate love to family and friends. It also enables the identification of friends from particular social groups and societies. Valentine's Day is quickly approaching. You can travel whether you want to spend the Day with a special somebody or with buddies.
For this special day, the Luxury Holiday Nepal Team has organized some incredible day helicopter tours so that you may take in the day while gaining new knowledge and creating long-lasting memories. Just consider it: enjoying a beautiful day in a unique way by soaring through the air with your loved one and experiencing exhilaration together is something everyone should do.
Here are a list of some of the best Helicopter Tour for Valentine's Day Celebration:
Major Highlights of the Helicopter Tour
Great time together hand in hand.
Amazing view of the Himalayan Range.
Thrilling Helicopter ride with your loved one.
Landing in the great base camps of Nepal Himalayan Region such as Everest Base Camp, Annapurna Base Camp etc.
Life long experience and memories.
Celebrating a special day in a special way.
Aerial view from the Helicopter tour.
Conclusion
Look no further than our Valentine Special Helicopter Tour in Nepal if you want to spend Valentine's Day that will truly stand out in your memory. Imagine spending the most romantic day of the year with your special someone, surrounded by the Himalayas' stunning beauty. You can also tailor your tour to be as exciting or restful as you wish by selecting from a variety of activities. Don't pass up this once-in-a-lifetime chance to make this Valentine's Day particularly memorable.
Beside Helicopter Tour you can take any other day activities or tour packages as well.
Please, click here for the various tour packages in Nepal.
If you need any further information, please contact us, Email: [email protected], Phone: +977- 985 100 5129 (WhatsApp)