The Himalayan nation Nepal has long been a climbing hotspot. Climbing is a risky sport in Nepal because of its distinct land geography compared to the rest of the world. Another name commonly known as the "Land of the Himalayas." Every year, a large number of individuals visit here for a variety of purposes. In actuality, Nepal is home to 8 of the 14 mountains with peaks higher than 8000 meters. There are 90 summits that are higher than 7000 meters, and there are 1310 peaks in Nepal that are higher than 6000 meters, making the Himalayas, which are a component of the Greater Himalayas, a highly well-known feature of the country. On these mountains, 414 of the summits are already climbable.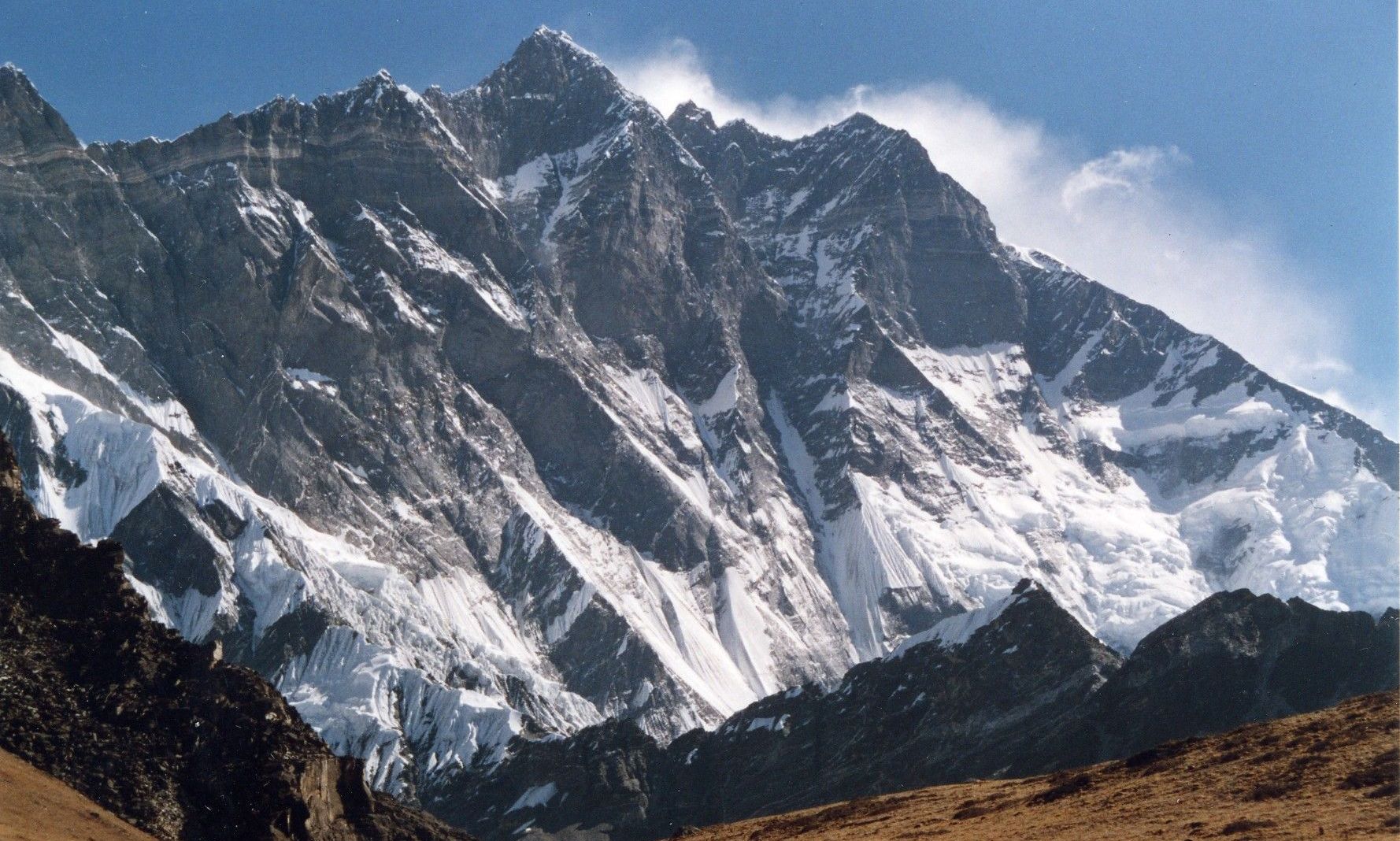 Peak climbing is a fantastic method to start mountaineering in Nepal. Without a doubt, climbing is an art that necessitates mastering difficult climatic, thermal, lighting, and other conditions. The best technique to comprehend climbing is to assess your capacity to get past the various obstacles you encounter and do so in order to submit them. Although climbing is more difficult and needs greater strength, endurance, and superior technique, Nepal has a peak for climbers of all experience levels, from novices to seasoned mountaineers. The Nepal Mountaineering Association categorizes climbing peaks into Trekking Peaks and Expedition Peaks (NMA). The difficulty of peaks that may be reached by trekking is considered to be rather moderate, and they don't need a lot of technical climbing expertise. However, expedition peaks are extremely challenging and call for expert climbing skills.
Also Read: 5Best 6000m Peaks in Nepal.
Singu Chuli Peak Climbing (6,501 m)
Singu Chuli Peak, also referred to as the Fluted Peak, is a highly interesting peak to climb in Nepal from the viewpoint of scenery and climbing aesthetics. This stunning peak is located within the boundaries of the Annapurna Sanctuary in the heart of the Annapurna Range. People who wish to improve their technical climbing skills and who want to reach summits at higher elevations might consider Singu Chuli Peak Climbing.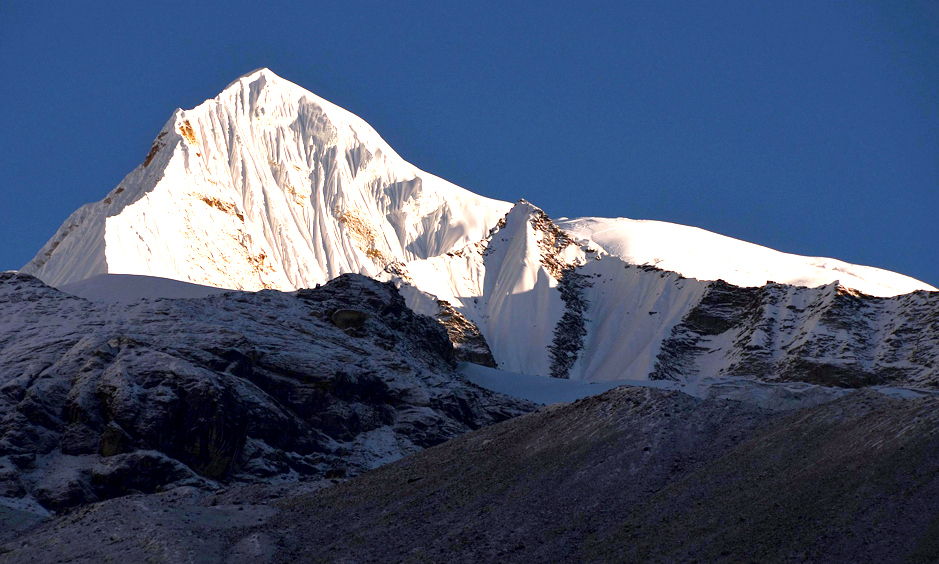 The technical segment of the Singu Chuli Climb is a little challenging and requires some expertise to complete. This step, a vertical wall extremely close to the peak, can only be successfully completed by people with prior alpine and ice climbing experience. Therefore, even though the summit trip will surely be challenging, you will undoubtedly obtain the expertise you need for your subsequent climbs. Beautiful trek activities, with a lot of mountain vistas and gorgeous settings.
Location: Annapurna Sanctuary
Evolution: 6,501m
Best Time: Autumn/Fall and Spring
Please, click here for the Singu Chuli Peak Climbing.
Mt Ama Dablam Expedition (6,812 m)
Mt. Ama Dablam peak is known as one of the most amazing peaks to do expeditions in the Everest Region, standing at the height of 6812 meters. This peak is popular among many different types of climbers all over the world. The mountain is situated just above Tengboche monastery, the biggest monastery in the Everest region, in the heart of the Khumbu region.
Because ascending Ama Dablam requires significant effort and technical expertise, mountaineers should have some prior climbing experience. The ascent is challenging and passes via South-West Ridge's treacherous ice and rock terrain. No matter how gorgeous this mountain looks, it requires fortitude and strength to get to the top.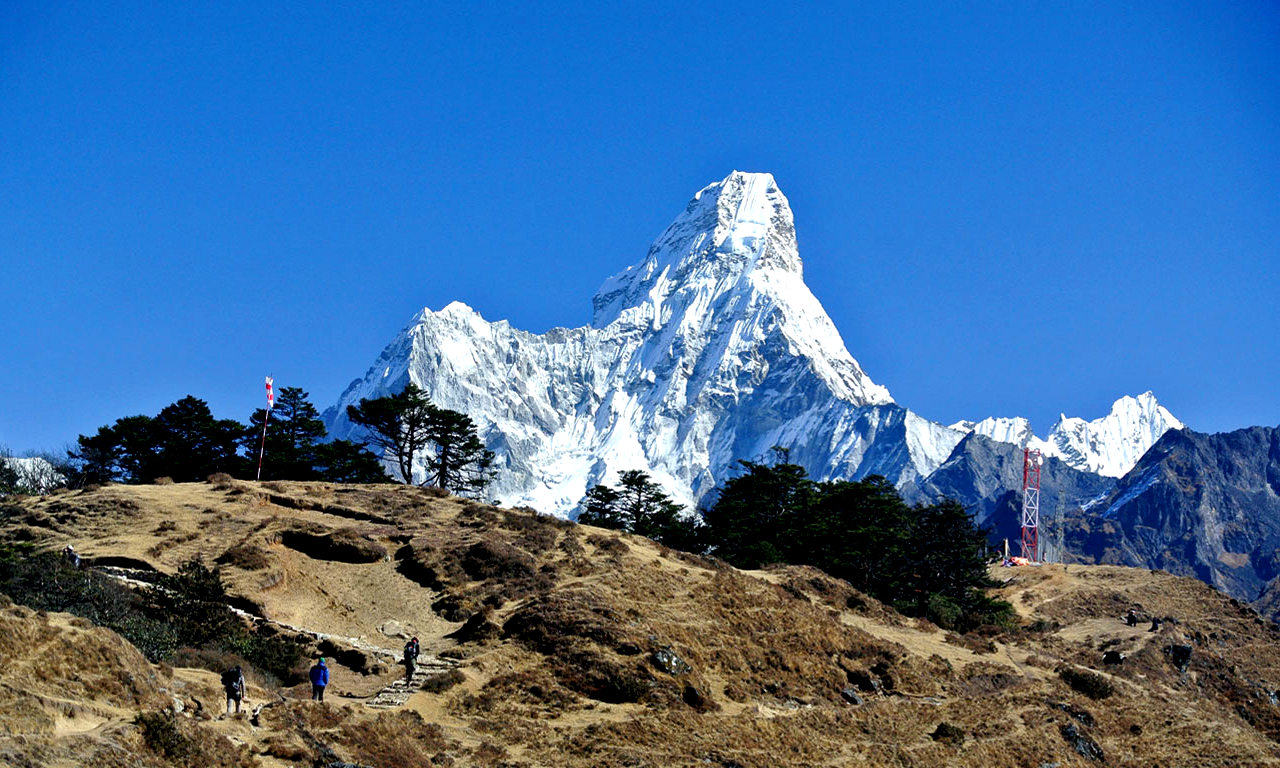 It's a challenging journey, but it's good for climbing and offers spectacular views of enormous mountains like Mt. Everest, Mt. Lhotse, Mt. Makalu, Mt. Cho-Oyu, Gachung-Kang, island peak, Mera peak, and many other high peaks.
Location: Everest Region
Evolution: 6,812m
Best Time: Autumn/Fall and Spring
Please, click here for the Mt Ama Dablam Expedition.
Also Read: Best Time to Visit Nepal.
Pumori Expedition (7,161 m)
Pumori Peak, known as "the daughter of the Himalaya" and rising to a height of 7,161 meters, is located between Tibet and Nepal. The Pumori mountain, which is situated in Nepal's Solukhumbu Region, is one of the seven thousand peaks that attracts the most attention. Pumori is a technical summit, thus any climber or trekker with enough experience is advised for this journey.
Your tenacity and conquering abilities will be tested on Mt. Pumori (7161m/27,494ft), but as with all mountains, the rewards will more than make up for the effort needed to get there. On the Nepalese border in the Himalayas, Mount Pumori is situated in the Mahalangur Himal, which extends from the Nangpa La Pass between Rolwaling Himal and Cho Oyu to the Arun.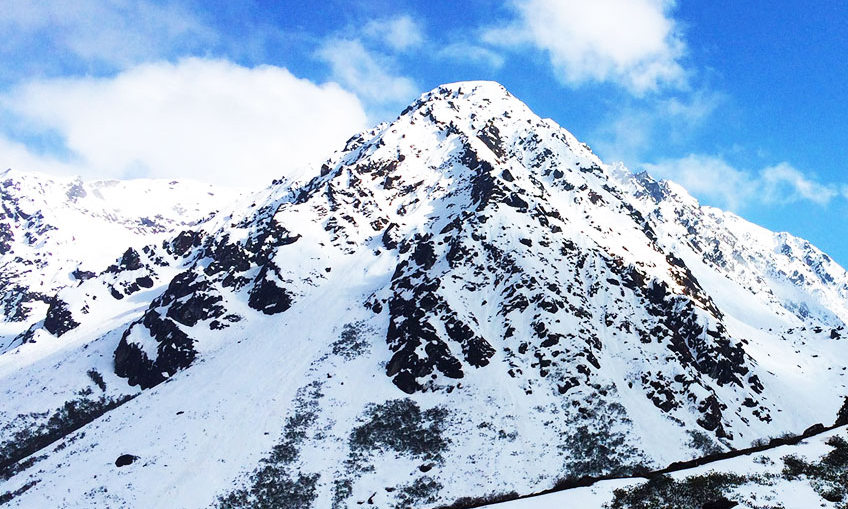 Pumori offers one of the most breathtaking views of Mount Everest and a breathtaking vantage point in Tibet, including the Rongbuk glacier. The Southeast is the recommended approach, even though the top has been reached from both the Southeast and the Southwest.
Location: Everest Region
Evolution: 7,161 m
Best Time: Autumn/Fall and Spring
Please, click here for the Pumori Expedition.
Gangapurna Expedition (7,455 m)
Gangapurna Expeditions standing tall with a height of 7,455 meters is another spectacular peak to summit in the Annapurna Himalayan Range. This amazing mountain is situated in between the Annapurna III and Tilicho peak, to the north of Annapurna Mountain.The Mount Gangapurna Climb adventure tour is recognized as being extremely hard and challenging due to the heavy amount of snow and several technical aspects. Adventure-seeking climbers should take advantage of the Gangapurna Climbing opportunity. to accomplish a lifelong dream by having the most amazing climbing experience on the renowned and fascinating Mt. Gangapurna.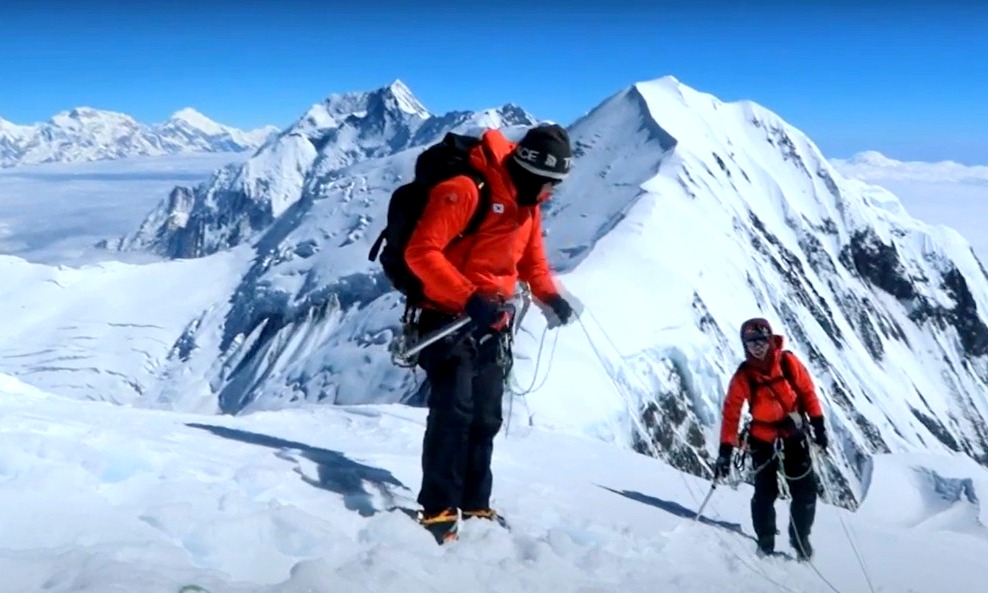 The view of Annapurna II (7937m), Annapurna III (7555m), Annapurna IV (7525m), Dhaulagiri (8167m), Tilicho Peak (7134m), and Manaslu (8156m) from the summit is sure to give you an adrenaline rush. You must be physically healthy and a skilled climber to scale Gangapurna. It is regarded as a tough climb with several technical portions that must be navigated via snow and ice. Crampons, ice axes, harnesses, grappling ropes, and other alpine climbing techniques should all be familiar to you. Pure nature, ancient Himalayan trails, majestic mountain ranges, and rich biodiversity all can be found on this journey of Gangapurna Peak.
Location: Annapurna Himalayan Range
Evolution: 7,455m
Best Time: Autumn/Fall and Spring
Please, click here for the Gangapurna Expedition.
Annapurna South Expedition (7,219 m)
Mount Annapurna South is one of the most breathtaking 7000-meter mountains to climb (7219m). Mount Annapurna South is located in the heart of the Annapurna Himalayan range.The ascent of Annapurna South is thought to be difficult and technically difficult due to steep sections on the summit ridge and traversing steep, slick slopes below the summit. Prior expertise with challenging peak climbing and a good level of physical fitness are strongly advised for anyone attempting to summit Annapurna South.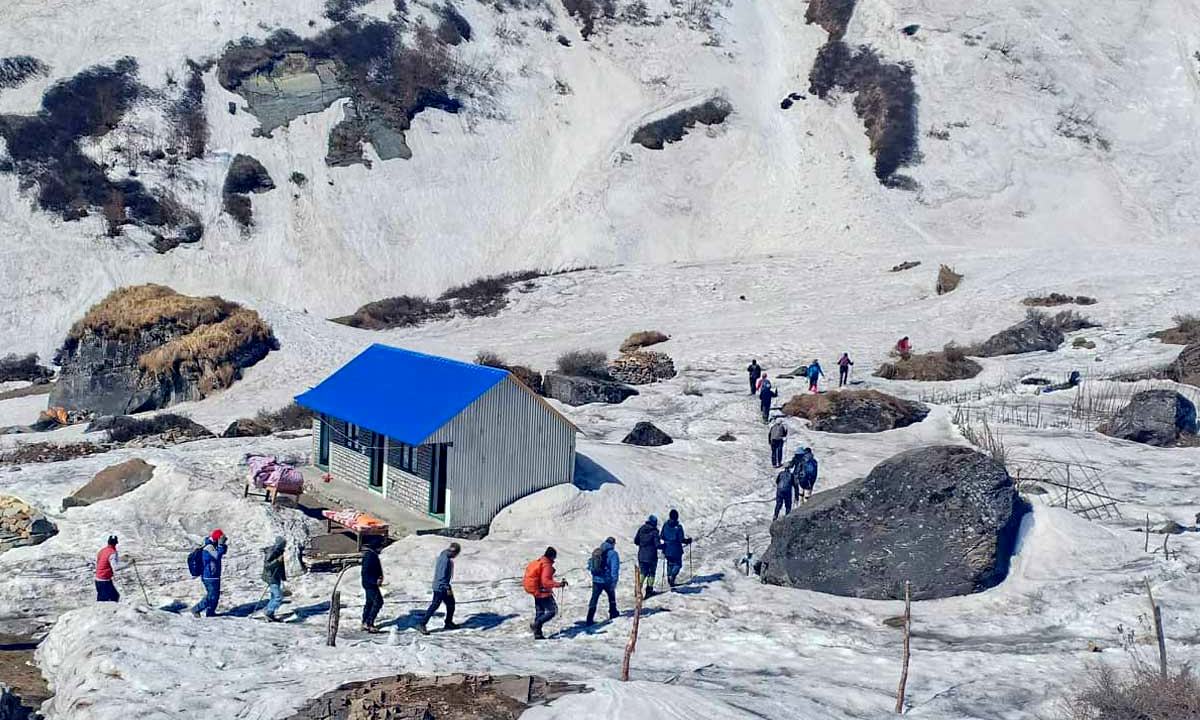 The greatest view of the Annapurna Mountain Range, Mount Dhaulagiri, Mount Machhapuchhre, and many more enchanted mountain peaks are all visible from this summit. Along with the challenging and exciting ascent of Annapurna South. Exploring the rich natural and cultural diversity in the Annapurna region, which actually provides a once-in-a-lifetime experience for the visitors.
Location:Annapurna Region
Evolution: 7,219m
Best Time: Autumn/Fall and Spring
Please, click here for the Annapurna South Expedition.
For various treks and tours packages in Nepal, please click here.
If you need any further information, please contact us, Email: [email protected], Phone: +977- 985 100 5129 (WhatsApp)