[TOC]

Bhutan is a gorgeous Himalayan Kingdom hidden away in the mountains. Bhutan commonly referred to as the Kingdom of the Thunder Dragon and the Land of Happiness is a gem cloaked in mystic mountains and haze. Tibet is Bhutan's northern neighbor, and India is its southern neighbor. There are 20 districts inside it, known as Dzongkhags. The country is surrounded by stunning snow-capped mountains and dark woods, which together make for a beautiful scene. That's not all, though; Bhutan is also the only nation in the world with 72% of its land covered in forests, making it not only carbon-neutral but also the only carbon-negative nation.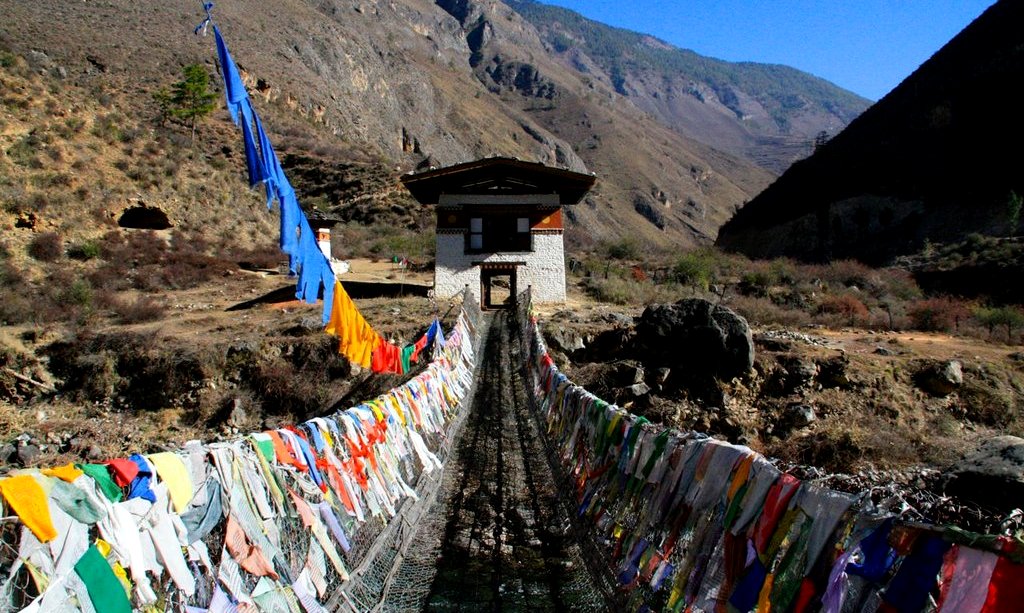 Bhutan is a wonderful and mystical location because, in addition to this, it is where the traditional Buddhist culture meets imposing strongholds like dzongs and monasteries. Bhutan is a special place because of its distinctive monastic architecture and the graffiti on the walls that depict penises as a sign to ward against evil.
This unique nation, which is thought to be the final Shangri-La, is unquestionably the greatest spot to travel with your family, on a honeymoon, or even for an adventurous vacation. With the help of this comprehensive list of the top tourist attractions in Bhutan, you may experience a piece of this captivating location on your own.
Table of Content
Taktsang Palphug Monastery, Paro

Tashichho Dzong – Largest Landmark Of Thimpu

Punakha Dzong – The Lost Capital of Bhutan

Phobjikha Valley – Land of Black-Necked Cranes

Mount Chomolhari – Bride of the Kangchenjunga

Wangdue Phodrang – Bhutan's Unification Capital

Jigme Dorji National Park – The Wild Side of Himalayan Kingdom

Phuentsholing – The Gateway to Bhutan

Bumthang or Jakar Valley – Switzerland of Bhutan

Trongsa – The Balcony of Bhutan
Taktsang Palphug Monastery, Paro
The Instagram feed is dominated by images of this monastic community. Given that it is one of the most well-known tourist destinations in Bhutan, you have probably seen photographs of it in your Instagram feed. Taktsang Palphung Monastery, better known as "Tiger's Nest," is one of the most famous tourist destinations in Bhutan and fascinates travelers, pilgrims, and photographers alike. The monastery is distinctive in every way, including its setting and architectural design.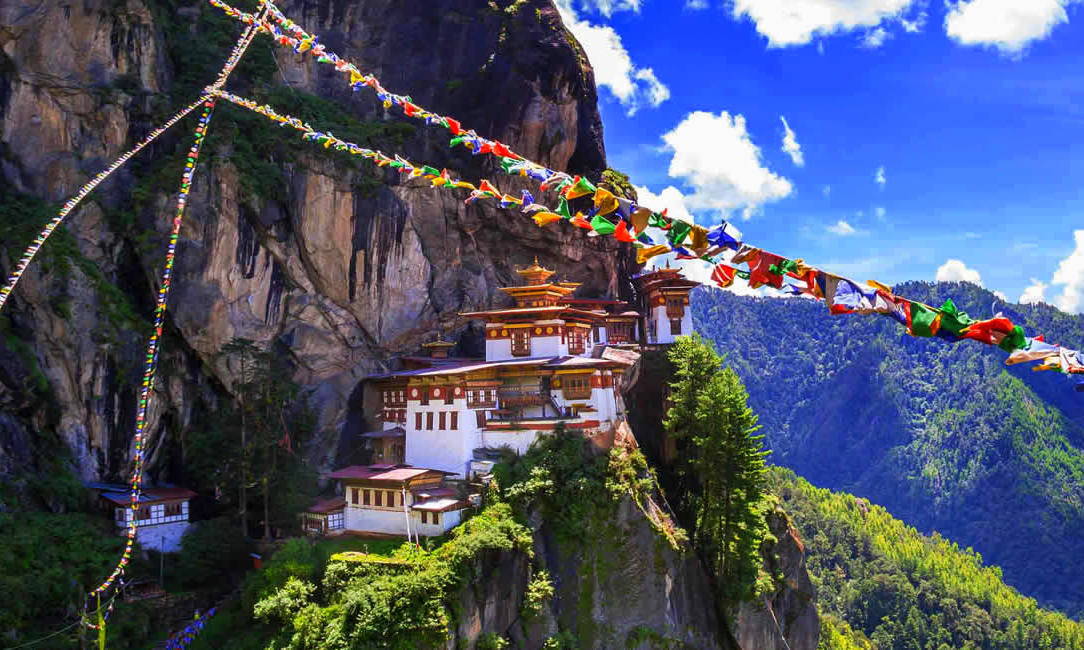 The complex of temples was first built in 1692. This monastic complex, which is 3120 meters above sea level and situated in Paro Valley, is a symbol of Bhutanese culture. The complex is particularly unusual and remarkable since it clings to a cliff. The slopes surrounding Taktsang Palphung Monastery are covered in a luxuriant green forest. It may be difficult to get to this lovely monastery, but it is really worth a visit.
Also Read: Bhutan Tour General Informations.
Tashichho Dzong – Largest Landmark Of Thimpu
A Buddhist monastery and castle called the Tashichho Dzong (also known as the Thimphu Dzong) is situated on the northern outskirts of the city, close to the western banks of the Wang Chu. Since 1952, it has served as the location of the government, and now it houses the throne room as well as numerous other royal offices, including the secretariat, home affairs, and finance ministries.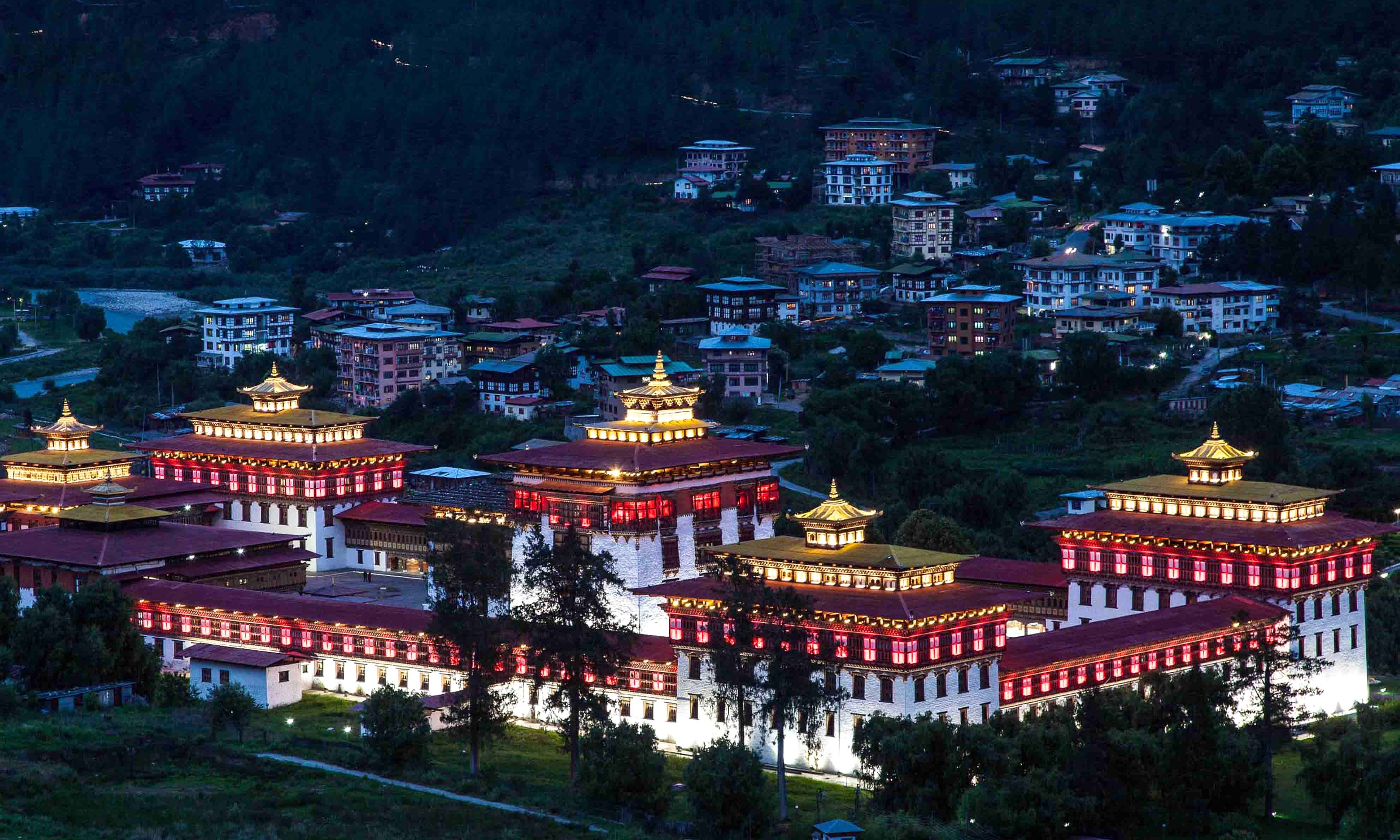 The monument was created in 1216 AD by Lama Gyalwa Lhanangpa, and Zhabdrung Ngawang Namgyal purchased it in 1641. The lower dzong, a new section of the monastery, was built by him. After a fire destroyed the original dzong in 1771, everything was transported to the lower dzong.
Due to the remarkable size of the building and the lush landscaping that surrounds it, it is one of the city's most popular tourist destinations.
Please, click here for the Dagala Thousand Lakes Trek.
Punakha Dzong – The Lost Capital of Bhutan
The former capital of Bhutan, Punakha Valley, is one of the most breathtaking places to visit all year round. The most serene tourist site in the entire country is Punakha Dzong, also known as The Palace of Great Happiness or Pure joy, which is situated in this Himalayan marvel at a height of 1,200 meters.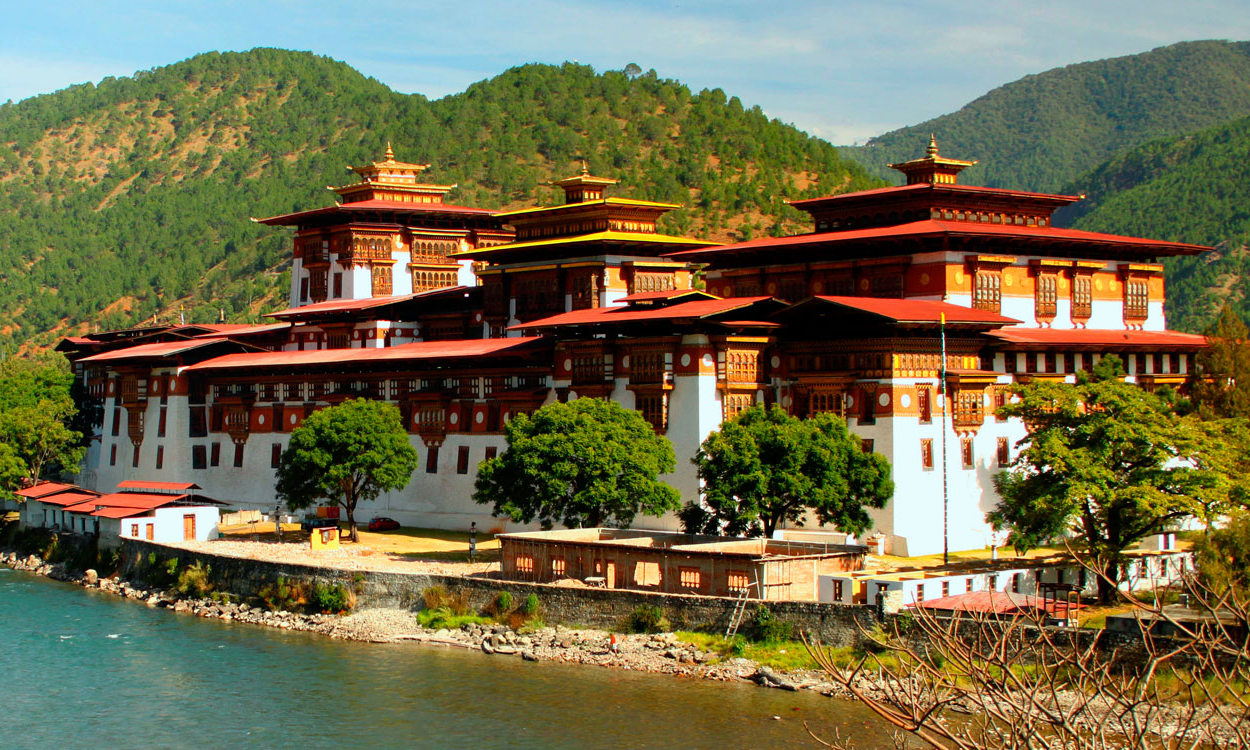 The Punakha Valley, which is ideally located throughout the nation and is about 3.5 hour's drive from Thimphu, is tucked between the Pho Chu and Mo Chu rivers. Due to its welcoming atmosphere, abundance of natural beauty, hospitable residents, and diverse Buddhist traditions, this valley is one of Bhutan's must-see destinations.
Phobjikha Valley – Land of Black-Necked Cranes
Every visitor must see Phobjikha Valley, one of Bhutan's most breathtaking tourist attractions! There are many black-necked cranes, which are endangered, living in this glacier-covered valley. The valley stands apart from the rest of the Happy Kingdom because it features friendly civilizations and a wide variety of animal species.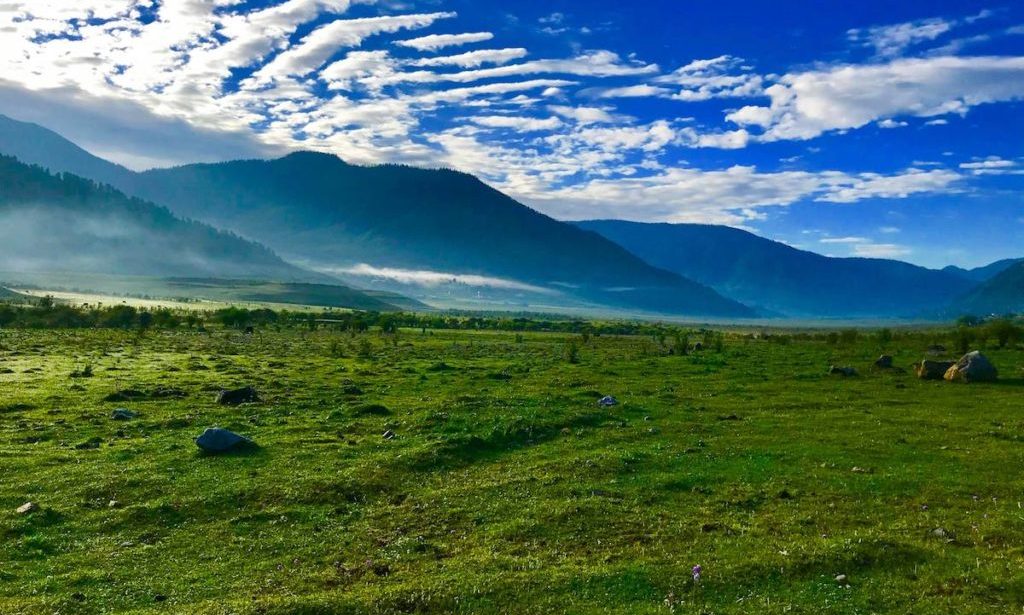 The beautiful Black Mountains and endless lengths of evergreen pastures add to the allure of the Phobjikha Valley's almost bowl-like shape. No matter what time of year or month it is, the Phobjikha Valley provides a tranquil and magical experience, making it one of the most well-liked travel locations in Bhutan.
Also Read: Best Time to Visit Bhutan.
Mount Chomolhari – Bride of the Kangchenjunga
Bhutan's boundaries are protected by the Chomolhari Mountain, also called Jomolhari Mountain, which is a part of the enormous Himalayas. Because of its proximity to the Kangchenjunga, this beautiful mountain, which rises to a height of around 2,700 meters, is affectionately known as the "Bride of the Kangchenjunga."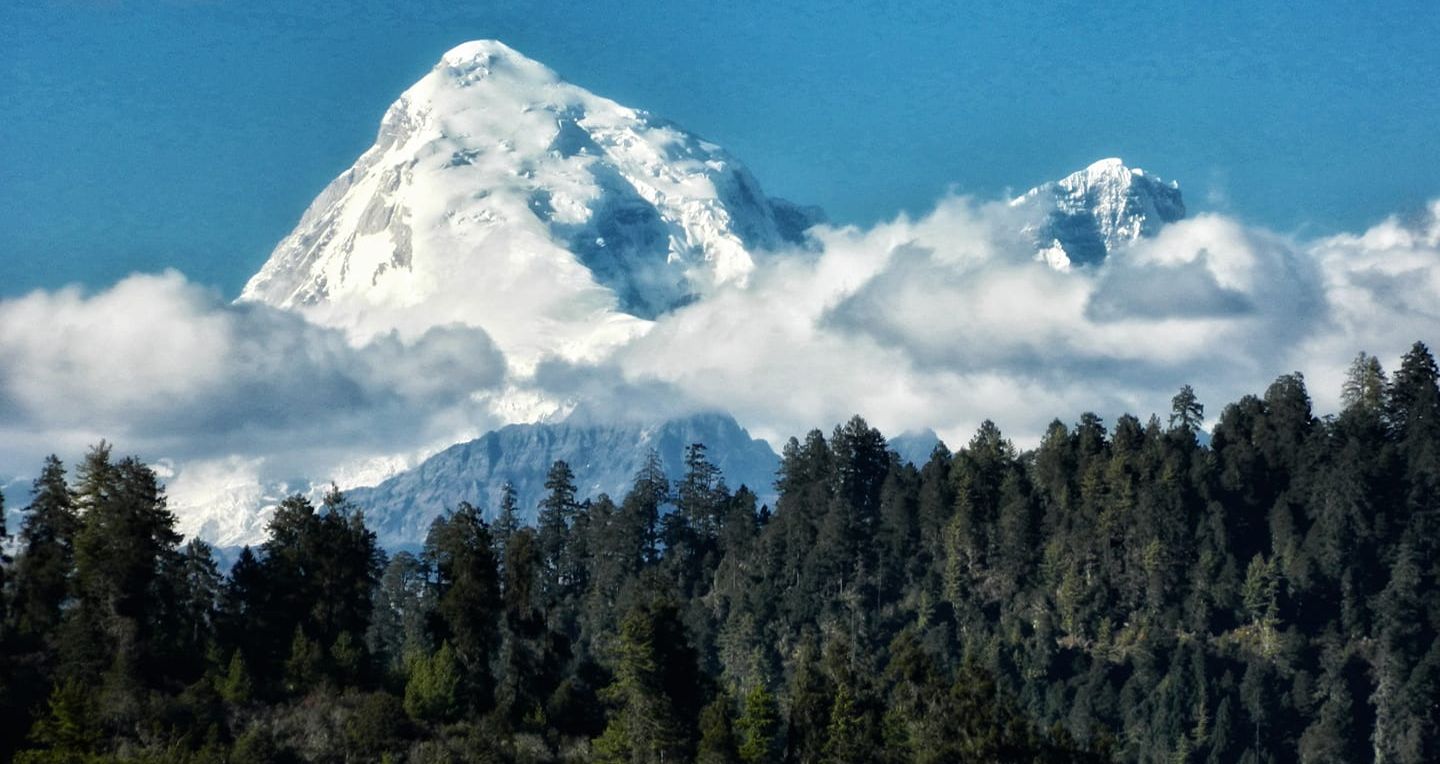 According to legend, this sacred site is the residence of Goddess Jomo, who is revered by Buddhists, particularly Tibetan Buddhists, and is thought of as the protector of this Happy Kingdom. Because it was believed that anyone who attempted to climb Chomolhari Mountain would be thrown or pushed to the ground, it took until 1924 for it to be conquered. But today, both hikers and adrenaline seekers frequent the area. You shouldn't miss the chance to have a good look at Mount Jomolhari, even if you have no desire to climb it.
Wangdue Phodrang – Bhutan's Unification Capital
Wangdue Phodrang, located at a breathtaking elevation of 28,000 feet, is the second-largest and one of the most important places to visit in Bhutan. In the near future, the second-largest portion of the Land of Dragons will be included in the list of "UNESCO World Heritage Sites." It is a beautiful illustration of how cultures may coexist peacefully and cherish untainted nature.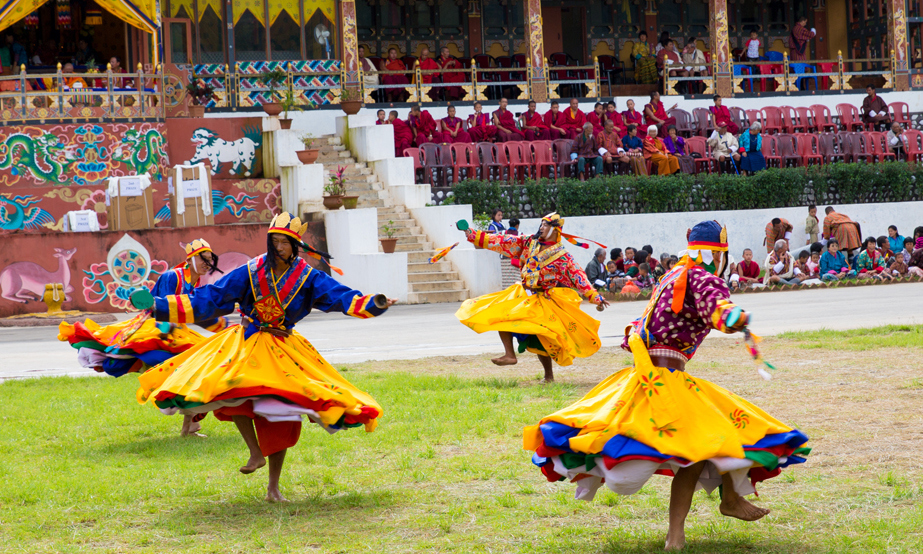 The tourist hotspot-dotted Wangdue Phodrang region offers a unique fusion of subtropical and frigid, icy weather conditions. It has thus gained an unparalleled reputation among travelers looking for fantastic places to visit in Bhutan.
Please, click here for the Bhutan tour packages.
Jigme Dorji National Park – The Wild Side of Himalayan Kingdom
The captivating Jigme Dorji National Park, which is located at 1,400–1,700 meters above sea level and spans the length and breadth of Gasa District as well as some areas of Thimphu, Paro, Wangdue Phodrang, and Punakha, is a natural habitat for numerous rare and endangered wildlife species. This protected area, which has 4,315 sq. km of breathtaking beauty, is a strong candidate for inclusion on the list of "UNESCO World Heritage Sites."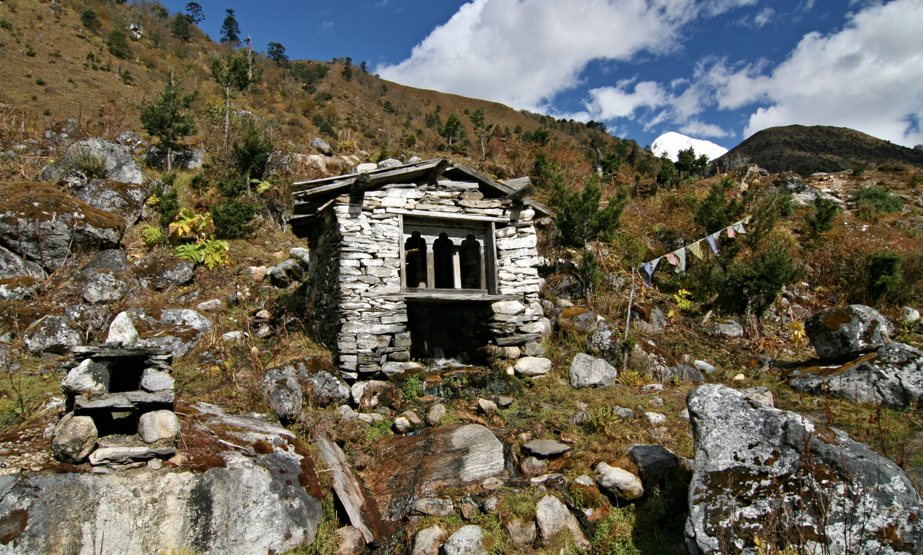 The park's boundary includes a number of cultural treasures in addition to more than 30 wildlife species. One can easily see Bengal Tigers, Snow Leopards, Takin, Clouded Leopards, and Himalayan Blue Sheep while visiting Jigme Dorji National Park. These animals are some of the park's most prominent residents. Additionally, it has a variety of rare flower species and more than 300 different bird species. A popular destination for hikers choosing the Jomolhari Trek, Snowman Trek, Lunana Trek, and Gasa-Laya Trek is Jigme Dorji National Park.
Phuentsholing – The Gateway to Bhutan
Phuntsholing, often known as the "Gateway to Bhutan," is a must-see location on the list of the top places to visit in Bhutan. It shares a border with the Indian town of Jaogaon and is located at the base of the majestic Himalayas. This charming town will almost always have a mixed population because of its proximity to Indian land. The town, however, most vividly reflects Bhutan's distinct cultures and traditions.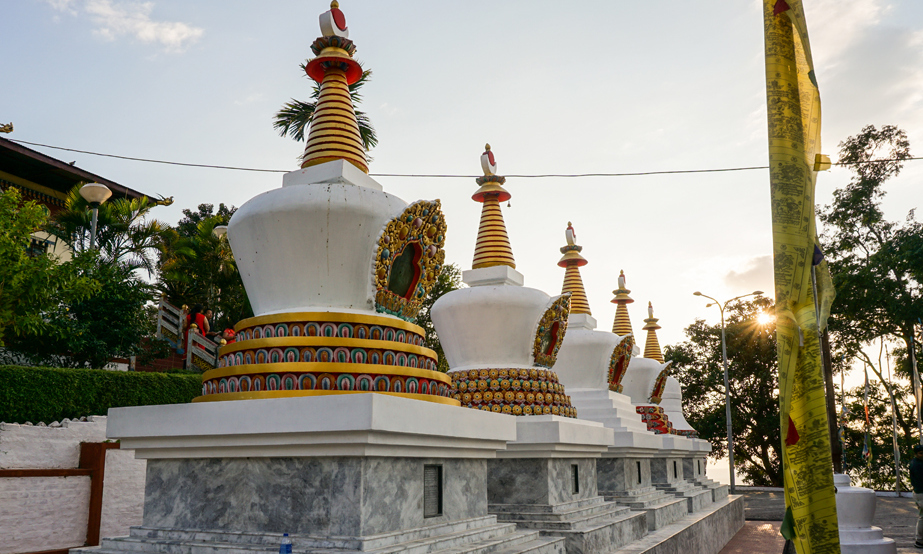 Visitors from India, Bangladesh, and the Maldives can access this picturesque town without a tourist visa; it is located approximately a 5–6 hours drive from Thimphu and Paro. However, citizens of these nations must present valid identification and request entry authorization when crossing the border.
Bumthang or Jakar Valley –Switzerland of Bhutan
Bumthang, also known as the Jakar Valley, is affectionately referred to as "Little Switzerland" because of its abundance of beauty and evergreen mountain ranges. While touring the magnificent Jakar Valley, which is how it got its name, you may savor the delightful "Swiss Cheese" even though you won't find the picturesque Swiss Alps here.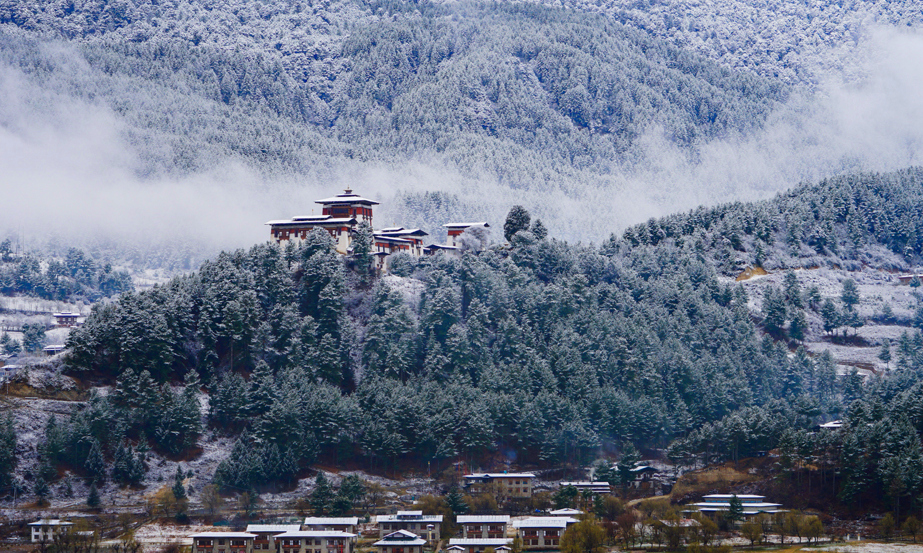 Bumthang, which is in the country's east, can easily surpass all other tourist destinations in Bhutan because it is full of beauty and natural wonders. Rock-strewn terrain and challenging trails make Jakar popular among thrill-seekers. Whether you were inside or outside, you would love every square inch of this valley.
Trongsa – The Balcony of Bhutan
Trongsa, a town set on a lofty hilltop, is well known for its breathtaking beauty and wide-open views. Due to its shape, this beautiful site in Bhutan is frequently referred to as the "Balcony of Bhutan." This town's captivating charm is enhanced by its lengthy history, elegant whitewashed buildings, and the colorful vegetation that adorns its perimeter.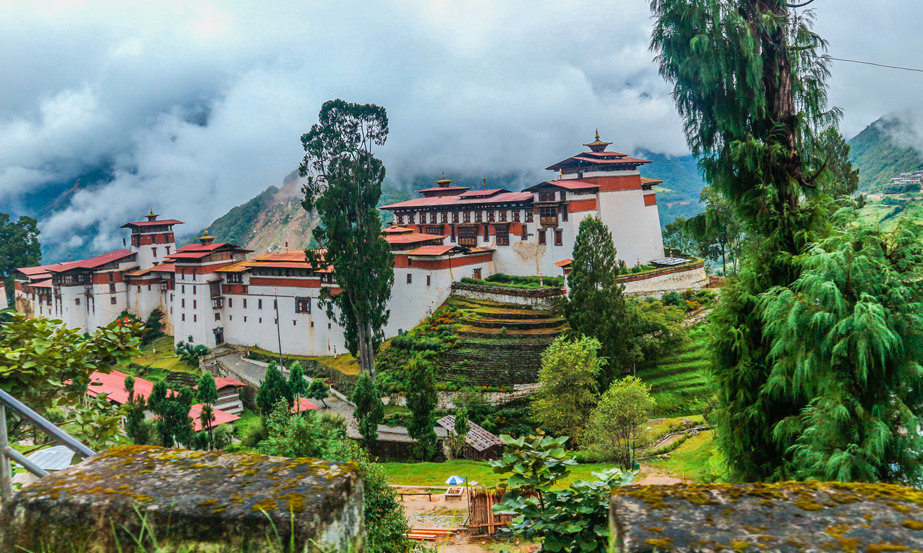 The sweeping views of the neighboring valleys and the stunning mountain panoramas draw a lot of tourists to this site. One of the town's many attractions is the Trongsa Dzong, which among other things has the appearance of a flying dragon. Just to emphasize that the dzong is supposed to have been built in 1648.
In addition to Bhutan, we also provide some of the best tour packages in other nations. To know more about that, please, click here for the Tibet tour packages and click here, for the amazing India tour packages.
If you need any further information, please contact us, Email: [email protected], Phone: +977- 985 100 5129 (WhatsApp)