Ghorepani Poon Hill Trek, which is located in the Annapurna region of Nepal, attracts travelers with its promise of breathtaking scenery, cultural contacts, and a taste of the Himalayan charm. As travelers from around the world set their sights on this remarkable journey, a common question arises: How long does the Ghorepani Poon Hill Trek take? In this article, we delve into the various aspects that influence the trek's duration, allowing you to plan your escapade with informed enthusiasm.
The Ghorepani Poon Hill Trek is a gateway to the Himalayas, offering a captivating tapestry of experiences that range from lush forests to enchanting villages and, ultimately, the iconic Poon Hill viewpoint. This vantage point, perched at an elevation of about 3,210 meters (10,531 feet), unveils an awe-inspiring panorama of snow-capped peaks, including the majestic Dhaulagiri and Annapurna ranges. Trekkers can expect to traverse a distance of approximately 30-40 kilometers (18-25 miles) on their journey, creating an experience that combines natural beauty and cultural immersion.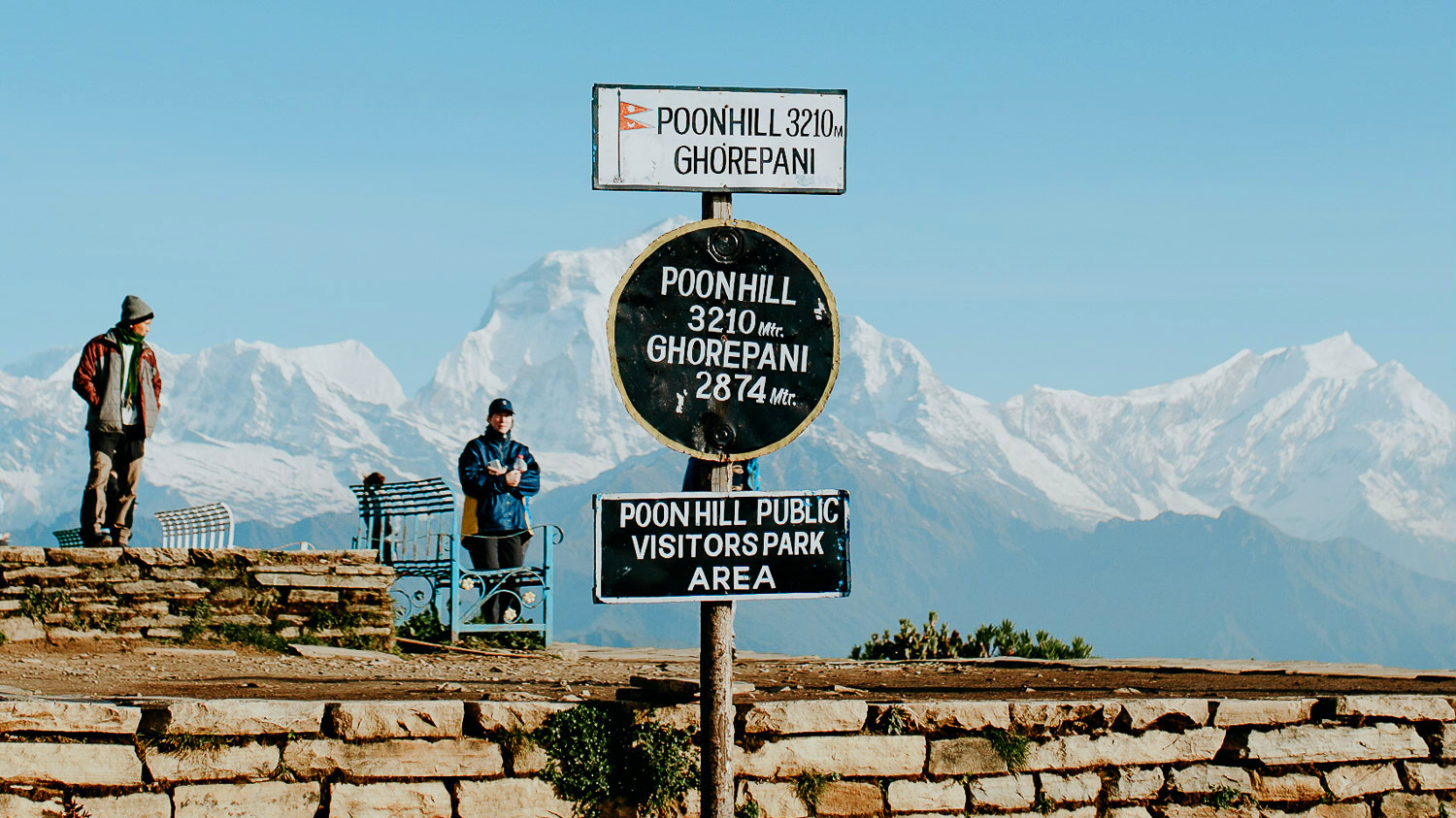 The duration of the Ghorepani Poon Hill Trek is a dynamic factor influenced by several key elements. Trekkers must consider their individual fitness levels, the chosen starting point, the pace at which they wish to journey, and the presence of acclimatization days. Each of these components plays a vital role in determining how many days the trek will encompass. Furthermore, the presence of side excursions, such as exploring the quaint village of Ghandruk or the picturesque Tadapani, can extend the trek's duration, providing a more comprehensive exploration of the region.
As you plan your Ghorepani Poon Hill Trek, it's crucial to align your expectations and aspirations with the variables that influence the duration. Whether you're seeking a leisurely stroll through the Himalayan landscapes, a more challenging adventure with a brisk pace, or a blend of both, tailoring the trek to your preferences is key. Additionally, trekkers who prioritize their well-being and a safe transition to higher altitudes should consider itineraries that incorporate acclimatization days. Ultimately, your journey should not just be about reaching the destination but about savoring every step along the way.
In the following sections, we will delve deeper into the factors that contribute to the Ghorepani Poon Hill Trek's duration, providing you with a comprehensive understanding of how you can customize your expedition to match your desires and capabilities. From fitness levels to side adventures, we'll guide you through the planning process, ensuring that you embark on your trek with confidence and a clear vision of the remarkable experience that awaits you.
Ghorepani Poonhill Trek Itinerary
Day 1: Arrival in Kathmandu
Arrive at Tribhuvan International Airport in Kathmandu.

Transfer to your hotel and check in.

Rest and relax to recover from your journey.
Day 2: Kathmandu to Pokhara (By Flight or Drive)
Depart from Kathmandu to Pokhara (around 25 minutes by flight or 6-7 hours by drive).

Arrive in Pokhara and check into your hotel.

Explore the lakeside area and prepare for the trek.
Day 3: Pokhara to Nayapul and Trek to Tikhedhunga
Drive from Pokhara to Nayapul (1-2 hours).

Begin the trek from Nayapul to Tikhedhunga (around 4-5 hours).

Pass through villages, cross suspension bridges, and enjoy lush landscapes.
Day 4: Tikhedhunga to Ghorepani
Trek from Tikhedhunga to Ghorepani (around 6-7 hours).

Ascend through forests, stone staircases, and charming villages.
Day 5: Ghorepani to Poon Hill for Sunrise and Trek to Tadapani
Early morning hike to Poon Hill to witness the sunrise (around 1-1.5 hours).

Enjoy panoramic mountain views and capture breathtaking photos.

Return to Ghorepani and continue trekking to Tadapani (around 6-7 hours).
Day 6: Tadapani to Ghandruk
Trek from Tadapani to Ghandruk (around 3-4 hours).

Descend through forests and reach the picturesque village of Ghandruk.
Day 7: Ghandruk to Nayapul and Drive to Pokhara
Trek from Ghandruk to Nayapul (around 4-5 hours).

Drive back to Pokhara from Nayapul (1-2 hours).

Return to your hotel in Pokhara and enjoy a well-deserved rest.
Day 8: Pokhara to Kathmandu (By Flight or Drive)
Depart from Pokhara to Kathmandu (around 25 minutes by flight or 6-7 hours by drive).

Arrive in Kathmandu and transfer to your hotel.

Spend your evening exploring Kathmandu or resting.
Day 9: Departure
Depending on your flight time, you may have some free time for last-minute shopping or sightseeing in Kathmandu.

Transfer to Tribhuvan International Airport for your departure.
Please note that the timeframes mentioned are approximate and can vary based on your trekking speed, acclimatization needs, and weather conditions. It's advisable to consult us for a more detailed and customized itinerary.
Factors Influencing the Duration
Ghorepani Poon Hill Trek is a journey that promises stunning landscapes, cultural immersion, and a sense of accomplishment. As you plan this Himalayan adventure, understanding the factors that influence the trek's duration is essential for tailoring an experience that matches your preferences and fitness levels.
Starting Point and Trekking Route: The choice of starting point and trekking route significantly impacts the duration of your Ghorepani Poon Hill adventure. The most common starting point is Nayapul, but some trekkers opt for Hile or Ulleri. The starting point determines the initial distance to be covered and sets the tone for the journey ahead. Routes can vary in terms of terrain, elevation gain, and overall trekking difficulty, all of which play a role in how long it takes to complete the trek.
Trekking Speed and Fitness Level: Your personal trekking speed and fitness level are influential factors in determining the duration of the Ghorepani Poon Hill Trek. Experienced trekkers or individuals accustomed to high-altitude environments might cover distances more quickly, while those new to trekking or seeking a leisurely experience might take more time. Assess your own fitness level and trekking experience to gauge how long you might spend on the trail each day.
Acclimatization Days: Acclimatization days are crucial for trekking at higher altitudes to prevent altitude sickness. These rest days allow your body to adjust gradually to changing oxygen levels, ensuring a safe and enjoyable trek. The inclusion of acclimatization days can extend the overall duration of the trek but is essential for your well-being. Opting for an itinerary with acclimatization days demonstrates a responsible approach to trekking at higher elevations.
Side Excursions and Exploration: The Ghorepani Poon Hill Trek offers the option to embark on side excursions to nearby destinations such as Ghandruk or Tadapani. These detours provide additional cultural experiences and extended exploration but will naturally increase the duration of your trek. Consider your interests and the amount of time you'd like to dedicate to these side trips when planning your itinerary.
Local Culture and Interaction: Engaging with local communities along the trail can also influence the duration of your trek. Taking the time to interact with villagers, learn about their traditions, and immerse yourself in their way of life might slightly extend your journey. However, these interactions contribute immensely to the richness of your experience, making the extra time invested truly worthwhile.
As you prepare for the Ghorepani Poon Hill Trek, keep these influential factors in mind. Your starting point, chosen route, trekking speed, fitness level, acclimatization needs, side excursions, and cultural interactions collectively shape the duration of your adventure. The beauty of this trek lies in its flexibility, allowing you to craft an experience that aligns with your preferences while ensuring safety and enjoyment at every step of the journey.
Best time to visit the Ghorepani Poon Hill Trek
Ghorepani Poon Hill Trek is a journey into the heart of Nepal's natural beauty and cultural richness. This trek offers an exquisite experience year-round, with each season painting landscapes with unique colors. We explore the best time to visit the Ghorepani Poon Hill Trek across all seasons, helping you select the ideal time for your unforgettable Himalayan adventure.
Spring (March to May)
Spring transforms the trail into a vibrant canvas as rhododendron forests burst into bloom. Trekking through a kaleidoscope of colors is a treat for the eyes. The months of March to May offer moderate temperatures, clear skies, and ideal trekking conditions. The pleasant weather and lush landscapes create an enchanting atmosphere, making spring one of the best times to experience the Ghorepani Poon Hill Trek.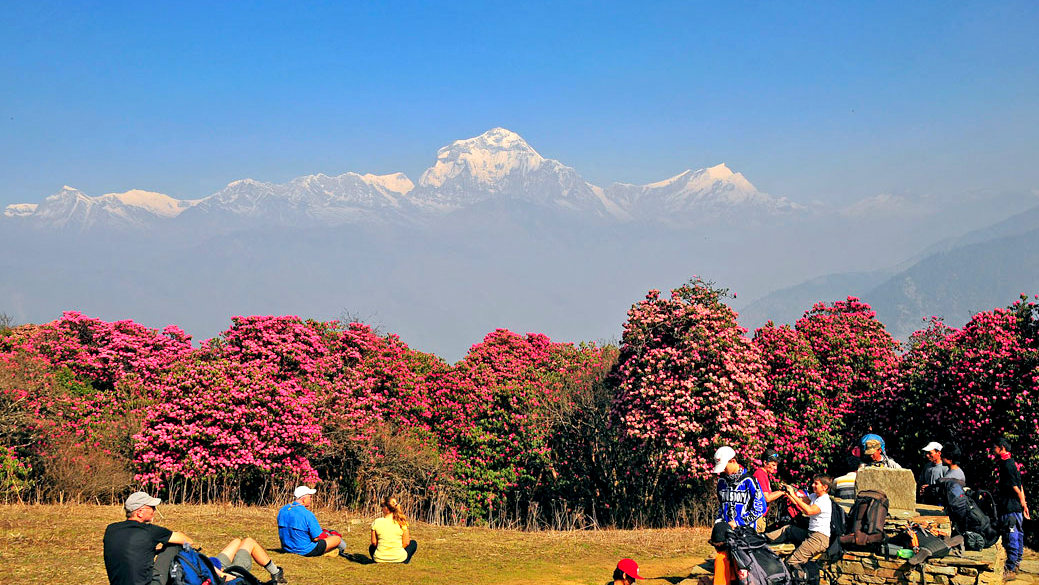 Summer (June to August)
While summer brings occasional rainfall, it also offers a unique charm for intrepid trekkers. The trails are less crowded, and the surrounding valleys are lush and verdant. Although rain showers are common, they often occur in the late afternoon or evening, allowing you to enjoy the mornings and early afternoons for trekking. If you don't mind the occasional rain and seek a quieter trekking experience, summer can be a rewarding time to visit.
Autumn (September to November)
Autumn is undoubtedly the most popular season for trekking in Nepal, and the Ghorepani Poon Hill Trek is no exception. The months of September to November bring clear skies, comfortable temperatures, and stunning mountain views. The trails are adorned with vibrant foliage, creating a picturesque backdrop for your journey. The weather during this season is generally stable, making it an ideal time for both beginners and experienced trekkers.
Winter (December to February)
Winter transforms the trekking experience into a serene and tranquil adventure. While the temperatures can drop significantly, especially at higher altitudes, the skies remain clear, providing unobstructed views of the snow-capped peaks. The trails are quieter, and the snowy landscapes add a touch of magic to the surroundings. If you're prepared for colder temperatures and seek a more intimate experience, winter can be a rewarding time to undertake the trek.
The Ghorepani Poon Hill Trek offers a remarkable journey regardless of the season you choose. Each season brings its own magic to the trail, promising a unique experience that aligns with your preferences. Whether you're captivated by the vibrant colors of spring, drawn to the tranquility of winter, or enticed by the clear skies of autumn.
Temperatures & Weather While Trekking to Ghorepani Poon Hill
Trekking to Ghorepani Poon Hill is a journey through diverse landscapes, each accompanied by its own unique weather conditions. Being prepared for fluctuating temperatures and changing weather patterns is essential for a comfortable and enjoyable trekking experience. Here's a breakdown of what you can expect in terms of temperatures and weather during your trek:
Mild to Warm Days: During the daytime, especially in lower altitudes, you can expect temperatures ranging from around 15°C to 20°C (59°F to 68°F). As you ascend, temperatures may drop slightly, but it generally remains pleasantly warm during the day.
Chilly Evenings and Nights: Evenings and nights tend to be colder, particularly at higher altitudes. Temperatures can drop to around 5°C to 10°C (41°F to 50°F) or even lower, especially during the autumn and winter months.
Varied Conditions: The weather can be unpredictable, with conditions changing rapidly. It's not uncommon to experience a mix of sunshine, clouds, and even brief rain showers during the same day.
Rainfall: The Ghorepani Poon Hill region receives rainfall, particularly during the monsoon season (June to August). Be prepared for occasional rain showers, which can occur mainly in the afternoons and evenings.
Winter Chill: During the winter months (December to February), temperatures can be quite cold, especially at higher altitudes. Be prepared for sub-zero temperatures, especially during early mornings and late evenings.
Sunrise Excursion: If you plan to hike to Poon Hill for the sunrise, be prepared for chilly temperatures, especially in the early morning hours. It's advisable to dress in layers to stay warm while waiting for the sunrise.
Side trips from Ghorepani Poon Hill Trek
The Ghorepani Poon Hill Trek is a journey that promises a tapestry of natural beauty and cultural encounters. But did you know that this iconic trek also offers the opportunity for enriching side trips? These detours lead to hidden gems, allowing you to delve deeper into the heart of the Annapurna region.
Hot Springs at Tatopani: After conquering Poon Hill's heights, reward yourself with a relaxing dip in the natural hot springs of Tatopani. The journey to Tatopani offers a change of scenery, with terraced fields and quaint villages dotting the landscape. The soothing hot springs provide a well-deserved respite for your muscles, allowing you to rejuvenate as you soak in the mineral-rich waters surrounded by the Annapurna's grandeur.
Dhampus Village: Dhampus, with its panoramic mountain views, is another hidden treasure accessible from the Ghorepani Poon Hill Trek. The village offers a glimpse into the lives of the local people, and the terraced fields add a touch of rustic beauty to the scenery. As you stroll through the village, engage in cultural exchanges and witness the harmonious blend of tradition and modernity.
Australian Camp: Australian Camp, known for its breathtaking sunset views, is a side trip that promises a mesmerizing spectacle. As the sun dips behind the Himalayan peaks, the sky is painted with hues of gold and orange. The tranquil ambiance and unobstructed mountain vistas create a captivating backdrop for your evening retreat.
Adding side trips to your Ghorepani Poon Hill Trek is like adding brushstrokes to an already magnificent painting. Each detour presents a unique facet of the Annapurna region, enriching your journey with diverse experiences.
Preparing for the Ghorepani Poon Hill Trek
Ghorepani Poon Hill Trek is a rewarding journey that offers breathtaking views and cultural immersion. As you plan for this adventure, one of the fundamental aspects to consider is the preparation required for the trek's duration.
Physical Conditioning: Preparation for the Ghorepani Poon Hill Trek begins with physical conditioning. While the trek is considered moderate in difficulty, it involves uphill and downhill walking in varying terrains. Cardiovascular fitness, lower body strength, and endurance are crucial for a comfortable trekking experience. Engaging in regular cardiovascular exercises, hiking, and strength training will help you build the necessary stamina.
Mental Preparedness: Trekking isn't just a physical endeavor; it's also a mental challenge. The Ghorepani Poon Hill Trek involves long hours of walking, sometimes in challenging weather conditions. Mental resilience, determination, and a positive attitude are key to overcoming any obstacles you might encounter. Prepare yourself mentally by setting realistic expectations and adopting a mindset that embraces the journey's ups and downs.
Acclimatization Considerations: Altitude acclimatization is vital to ensure your safety and well-being during the trek. The Ghorepani Poon Hill Trek reaches altitudes of around 3,210 meters at Poon Hill. Adequate acclimatization involves gradual ascent and allowing your body time to adjust to the changing altitude. This might entail incorporating rest days or shorter treks in the initial stages of the journey.
Packing Essentials: Packing wisely is essential for a comfortable trek. Your backpack should include clothing suitable for varying weather conditions, sturdy trekking shoes, rain gear, a warm jacket, a hat, sunscreen, a water bottle, a first aid kit, and any personal medications. Additionally, a well-charged camera to capture stunning landscapes is a must!
Choosing a Reputable Trekking Company: Choosing a reputable trekking company, such as Luxury Holidays Nepal, is a vital part of your preparation. Their expertise ensures well-planned itineraries, experienced guides, and logistical support, allowing you to focus solely on the journey ahead.
The Ghorepani Poon Hill Trek rewards those who are well-prepared physically, mentally, and logistically. Taking the time to condition your body, acclimatize properly, and equip yourself with the necessary gear ensures that you're ready to embrace the beauty and challenges of the trail.
Ghorepani Poon Hill Trek Safety
Ghorepani Poon Hill Trek is an exhilarating adventure that promises stunning landscapes and cultural encounters. Amid the excitement, it's crucial to prioritize safety to ensure a smooth and enjoyable journey.
Acclimatization and Altitude Safety: Altitude safety is paramount when trekking in the Himalayas. The trek reaches an altitude of approximately 3,210 meters at Poon Hill. Adequate acclimatization is crucial to allow your body to adjust gradually to the changing altitude and avoid altitude-related illnesses such as AMS (Acute Mountain Sickness). It's advisable to incorporate acclimatization days into your itinerary, giving your body time to adapt and minimizing the risk of altitude-related health issues.
Weather Considerations: The weather in the Himalayas can be unpredictable, with conditions varying from sunny and clear to cold and rainy. During the trek's duration, you might encounter changing weather patterns. It's essential to be prepared for various weather conditions by carrying appropriate clothing and gear. Staying dry and warm is vital to prevent hypothermia and maintain your well-being.
Trekking Speed and Stamina: While the duration of the trek is around 4 to 5 days, your trekking speed should align with your stamina and physical fitness. Pushing yourself too hard can lead to exhaustion and increase the risk of injuries. Listen to your body and take breaks when needed. The journey isn't a race; it's an opportunity to savor every step and immerse yourself in the surroundings.
Expert guides and support: Our experienced guides are well-versed in the region's conditions and can provide expert guidance on trekking safely. We are trained to recognize signs of altitude sickness and ensure that you're following safe practices throughout the journey.
As you contemplate the duration of the Ghorepani Poon Hill Trek, remember that safety is your constant companion. Prioritize acclimatization, respect the changing weather, and gauge your stamina wisely.
Checklists for the Ghorepani Poon Hill Trek
Preparing for the Ghorepani Poon Hill Trek involves more than just enthusiasm; it requires careful packing to ensure you're equipped for the journey's challenges and beauty.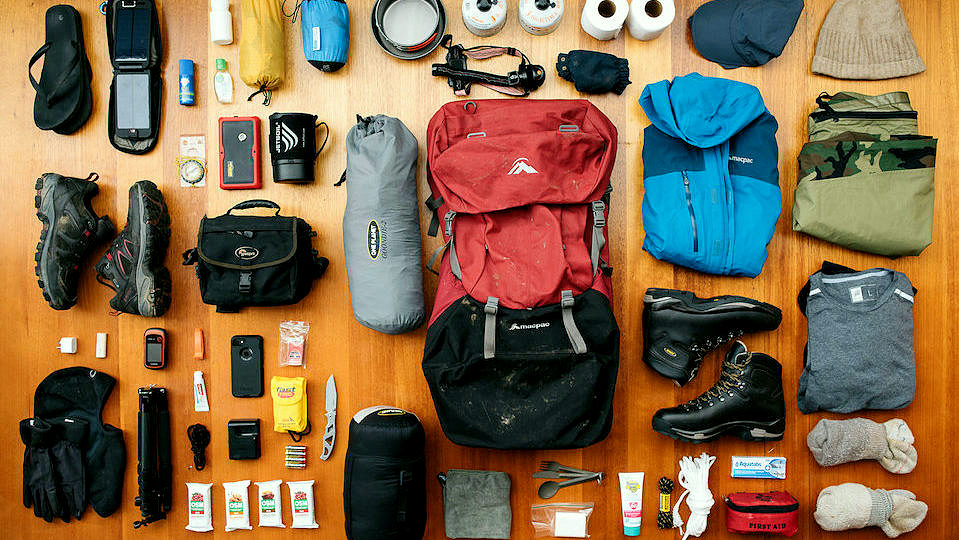 Essentials for the Trail
Trekking Backpack: A sturdy backpack with adjustable straps to carry your essentials comfortably.
Clothing
Moisture-wicking base layers to keep you dry and warm.
Insulated mid-layers like fleece jackets or down vests for added warmth.
A waterproof and windproof outer layer (jacket and pants) to shield against changing weather conditions.
Lightweight trekking pants and shorts.
Long-sleeved shirts to protect against sun and bugs.
Thermal gloves, a warm hat, and a scarf for colder sections of the trail
Trekking Shoes: Sturdy and comfortable waterproof trekking shoes with good grip for varying terrains.
Socks: A mix of moisture-wicking and warm socks to prevent blisters and keep your feet comfortable.
Hat and Sunglasses: A wide-brimmed hat to shield from the sun and sunglasses with UV protection.
Safety and Health
First Aid Kit:

Including basic medications, adhesive bandages, antiseptic wipes, blister treatment, and any personal medications.

Sunscreen:

A high SPF sunscreen to protect your skin from the sun's rays.

Insect Repellent:

To guard against insects and ticks.

Water Bottle:

A reusable water bottle to stay hydrated along the trail.

Headlamp/Flashlight:

Essential for navigating in low-light conditions.

Personal Identification and Insurance:

Carry identification, travel insurance details, and emergency contact information.
Comfort and Convenience
Sleeping Bag:

A lightweight and warm sleeping bag suitable for the trek's conditions.

Trekking Poles:

Optional but beneficial for stability and reducing strain on your joints.

Camera and Electronics:

If you wish to capture stunning landscapes, ensure your camera or smartphone is fully charged.

Chargers and Power Bank:

Keep your electronics powered during the trek.

Toiletries:

Toilet paper, hand sanitizer, toothbrush, toothpaste, and biodegradable soap.

Quick-Dry Towel:

A compact towel that dries quickly after use.
Additional Considerations
Cash:

Carry Nepalese Rupees for purchasing items along the trek.

Snacks:

Energizing snacks like trail mix, energy bars, and chocolates.

Guidebook/Map:

A guidebook or map of the trail can be helpful for navigation and information.

Book or Entertainment:

Something to keep you entertained during downtime.
Packing for the Ghorepani Poon Hill Trek requires a balance between essential gear, safety considerations, and personal comfort. Be mindful of the changing weather conditions and the trek's altitude as you assemble your items.
Insurance for the Ghorepani Poon Hill Trek
When embarking on the Ghorepani Poon Hill Trek, ensuring your safety and well-being is of paramount importance. Travel insurance acts as a crucial safety net, providing coverage for unexpected events and emergencies that might arise during your journey.
Comprehensive Coverage
Trip cancellations or interruptions due to unforeseen circumstances like illness, injury, or family emergencies.

Emergency medical expenses, including hospital stays, doctor's fees, and medication.

Evacuation and repatriation to your home country in case of severe injury or illness.

Lost, stolen, or damaged belongings, including trekking gear and personal items.

Flight delays missed connections, or trip rescheduling due to unforeseen factors.
Altitude-Related Considerations
As the Ghorepani Poon Hill Trek involves ascending to altitudes of around 3,210 meters at Poon Hill, altitude sickness can be a concern for some trekkers. Travel insurance that covers altitude-related emergencies ensures you'll receive prompt medical attention and evacuation if needed. Make sure to check the policy details to confirm altitude sickness coverage.
Selecting the Right Insurance
Coverage Limits:

Ensure the coverage limits align with the potential costs of medical treatment, evacuation, and any trip-related expenses.

Medical Evacuation:

Confirm that the policy covers medical evacuation by helicopter or other means, as this is essential for remote trekking destinations.

Adventure Sports Coverage:

Verify if the policy covers trekking and adventure activities at higher altitudes.

Pre-Existing Conditions:

If you have pre-existing medical conditions, check if they are covered by the policy.

Duration and Itinerary:

Ensure the insurance covers the entire duration of your trek, including any additional side trips or acclimatization days.
Investing in travel insurance for the Ghorepani Poon Hill Trek is a safety investment that provides peace of mind as you venture into the Himalayas. With the right insurance coverage, you can focus on the breathtaking landscapes, cultural experiences, and unforgettable moments that define your Himalayan adventure.
Luxury Ghorepani Poonhill Trek
Ghorepani Poon Hill Trek with Luxury Holidays Nepal transforms your journey into a luxurious and captivating adventure. As a renowned trekking and tour operator, Luxury Holidays Nepal specializes in curating exceptional experiences that blend comfort, exploration, and cultural immersion.
Tailored Itineraries: Luxury Holidays Nepal crafts meticulously planned itineraries that cater to your preferences and requirements. The Luxury Ghorepani Poon Hill Trek is designed to offer a balance between trekking, relaxation, and exploration. You'll experience the trek's natural beauty and cultural richness while enjoying the comfort of carefully selected accommodations and services.
Luxurious Accommodations: During the trek, you'll be accommodated in the finest luxury lodges and teahouses, carefully chosen for their comfort, hospitality, and panoramic views. Imagine unwinding in cozy rooms with modern amenities while gazing at the majestic Himalayan peaks from your window. These accommodations provide a serene haven to rejuvenate after a day of trekking.
Private Transport and Guides: We ensure your journey is seamless and hassle-free from start to finish. You'll enjoy private transportation, ensuring a comfortable and efficient transfer between destinations. Accompanied by experienced and knowledgeable guides, you'll receive personalized attention, insightful information, and assistance every step of the way.
Gourmet Dining: The Luxury Ghorepani Poon Hill Trek pampers your palate with gourmet dining experiences. Indulge in delectable local and international cuisines prepared with fresh ingredients. From hearty breakfasts to nourishing dinners, each meal is a culinary journey that complements your trekking adventure.
Cultural Encounters: We add a layer of authenticity to your trek by facilitating meaningful interactions with local communities. Engage with villagers, participate in traditional activities, and gain insights into the local way of life. These cultural exchanges create memorable moments and deepen your connection to the region.
Flexibility and Personalization: One of the hallmarks of Luxury Holidays Nepal is its commitment to flexibility and personalization. The Luxury Ghorepani Poon Hill Trek can be tailored to your preferences, whether you seek additional acclimatization days, side excursions, or specific experiences. The journey is crafted to match your interests and pace, ensuring an experience that resonates with your spirit.
Ghorepani Poon Hill Heli Trek
If you're seeking a unique blend of adventure, luxury, and breathtaking landscapes, the Ghorepani Poon Hill Heli Trek offered by Luxury Holidays Nepal might be your ideal choice. This exclusive experience combines trekking, helicopter flights, and cultural immersion, promising an unforgettable journey.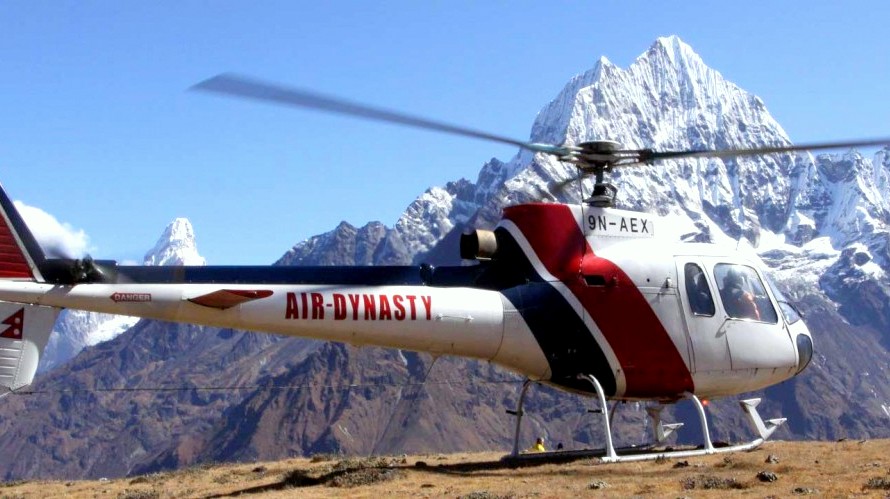 Safety and Comfort with Luxury Holidays Nepal
Safety is our top priority. The trek adheres to strict safety protocols, including altitude acclimatization, experienced guides, and emergency plans. The helicopter flights are operated by skilled pilots with years of experience, ensuring safe and smooth transfers between key points.
Highlights of the Ghorepani Poon Hill Heli Trek
Poon Hill Sunrise: Witnessing the sunrise from Poon Hill, with the Annapurna and Dhaulagiri mountain ranges illuminated in hues of gold and pink, is a highlight you won't forget.
Helicopter Flights: Experience the thrill of flying over picturesque landscapes, from the terraced fields to the lush forests, and enjoy bird's-eye views of the Himalayas.
Cultural Encounters: Engage with local communities, experience their way of life, and gain insights into their traditions.
Helicopter Ride Back: After completing the trek, your adventure concludes with another exhilarating helicopter ride back to Pokhara. This flight allows you to admire the landscapes you've trekked through from a different perspective, creating a sense of accomplishment and an unparalleled aerial experience.
The Ghorepani Poon Hill Heli Trek with Luxury Holidays Nepal is an invitation to experience the Himalayas in a truly unique way. With safety as a cornerstone and luxury as a hallmark, this trek allows you to savor the best of both worlds – adventure, and indulgence.
FAQs: Ghorepani Poon Hill Trek Duration
Q: How long does the Ghorepani Poon Hill Trek take on average?
A: The Ghorepani Poon Hill Trek typically takes around 4 to 5 days to complete. However, this can vary depending on factors such as your pace, acclimatization needs, and side trips you might want to take.
Q: Can the trek duration be customized?
A: Absolutely. The trek duration can be customized to your preferences. You might choose to take additional acclimatization days, explore side trips, or adjust your pace based on your fitness level and interests.
Q: Are there shorter or longer itineraries available?
A: Yes, trekking operators often offer variations of the Ghorepani Poon Hill Trek itinerary. Some might offer shorter options for trekkers with limited time, while others might include additional detours for a more extensive experience.
Q: Is the trek suitable for beginners?
A: Yes, the Ghorepani Poon Hill Trek is considered suitable for trekkers of varying experience levels, including beginners. The relatively moderate difficulty level and well-established trails make it accessible to a wide range of people.
Q: How can I prepare for the trek's duration?
A: Physical fitness is key. Engage in cardiovascular exercises, strength training, and hiking to build stamina. Mental preparedness is equally important; adopt a positive attitude and be open to adapting your pace as needed.
Q: What about altitude sickness?
A: Altitude sickness is a concern when trekking in the Himalayas. Proper acclimatization is crucial to prevent altitude-related health issues. Many itineraries include gradual ascents and rest days to aid acclimatization.
Q: What's the best time to undertake the trek?
A: The Ghorepani Poon Hill Trek is doable year-round, but the best seasons are spring (March to May) and autumn (September to November) when the weather is favorable and the skies are clear.
Q: Can I add side trips to the itinerary?
A: Absolutely. Many trekkers opt to include side trips to destinations like Ghandruk Village or Tadapani to enhance their experience. These detours can extend the trek's duration but offer unique rewards.
Q: Do I need a guide or can I trek independently?
A: While it's possible to trek independently, having a knowledgeable guide enhances your experience. Guides provide insights into local culture, ensure safety, and offer assistance if any issues arise.
Q: Is travel insurance necessary for the trek?
A: Yes, travel insurance is highly recommended. It covers unforeseen events like medical emergencies, trip cancellations, and evacuation. Make sure the policy includes coverage for trekking and altitude-related incidents.
Q: Can I extend my stay in the area after the trek?
A: Absolutely. Many trekkers choose to explore Pokhara, Kathmandu, or other areas after completing the trek. Trekking operators often assist in arranging post-trek activities and accommodations.
The following list includes the numerous trekking choices available in the Annapurna Region Trekking Packages
If you need any further information, please contact us, Email: at [email protected], Phone: at +977- 985 100 5129 (WhatsApp)