Nepal, often synonymous with its awe-inspiring Himalayas, rolling hills, and untouched wilderness, has been a magnet for adventurers ever since it unveiled its natural beauty to the world. Recognized for top-tier trekking experiences, this mesmerizing nation presents an array of trekking adventures. From the bustling trails of Everest Base Camp to the tranquil pathways of Dolpo, from relaxed mid-hill walks to challenging mountain expeditions, and from brief day excursions to extensive glacier adventures, Nepal's offerings are bound to overwhelm any trekker.
These vast trekking experiences can generally be categorized into two primary types based on accommodation and culinary arrangements: Teahouse Trekking and Camping Trekking. These frameworks form the backbone of most trek packages offered by agencies like Luxury Holiday Nepal. Moreover, the nature of the trek largely dictates its format. While teahouse treks are the go-to for many due to their operational ease, certain remote terrains devoid of teahouses necessitate camping adventures.
While Teahouse Trekking and Camping Trekking remain the most prevalent choices, some operators also provide hybrid services, where they might offer a guide, porters, and accommodations in a local lodge, tailoring to the unique needs of their clientele.
---
Types of Trekking in Nepal
Teahouse Trekking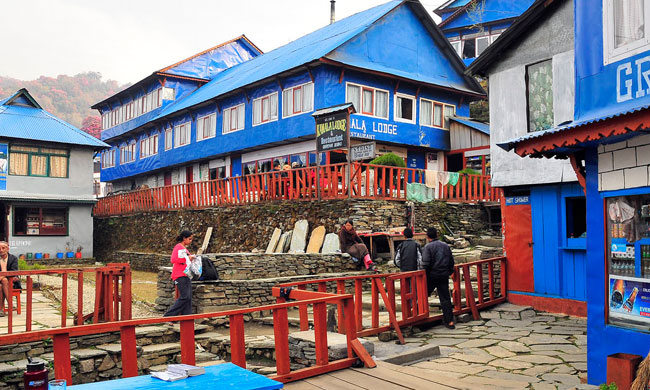 Nepal, a trekker's paradise, offers a unique style of trekking accommodation known as Teahouse Trekking. As the name suggests, teahouse trekking involves staying in local lodges, often nestled amidst the stunning landscapes of regions like the Annapurna, Everest, and Langtang. These teahouses not only offer trekkers a cozy bed to rest their weary feet but also serve as a gateway to the authentic and flavorful dishes of Nepal.
As one traverses the trekking routes, the amenities of teahouses can vary. While some might offer the luxuries of hot showers and a diverse menu ranging from local to international cuisines, others might be more basic, reminding trekkers of the raw and untouched beauty of the Himalayas. However, irrespective of the facilities, one common thread ties them all: the warmth and hospitality of the local Nepalese people. And with a knowledgeable guide by your side, you're assured accommodations that meet at least the basic comfort standards you'd expect on your journey.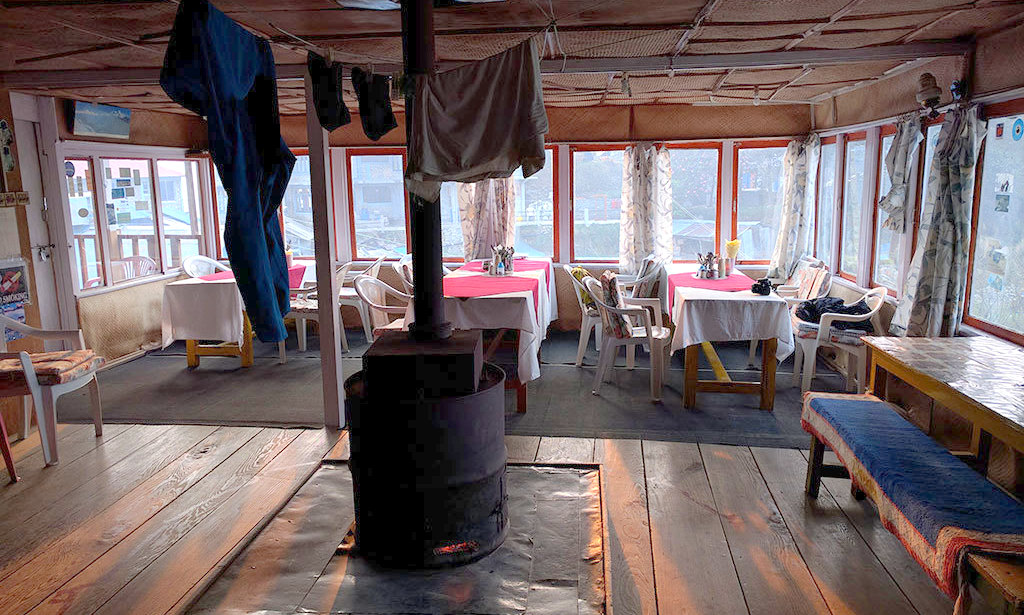 Teahouses are essentially the mountain's answer to hotels. Each one typically features a communal dining area, a kitchen, a relaxation lounge, indoor toilets, and shared sleeping quarters, with some offering private rooms. Owned and operated mostly by local families, these establishments often become bustling hubs where trekkers, porters, and guides come together, sharing tales of their day's adventures.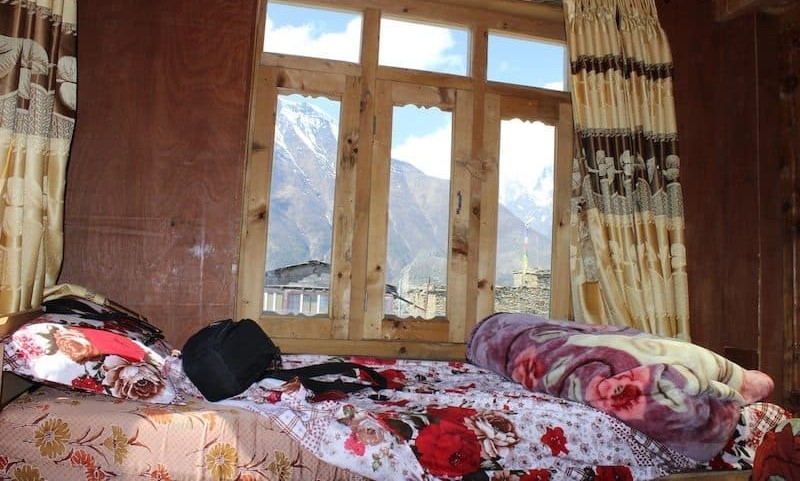 Some of the most popular Teahouse Trekking routes, as embraced by trekkers from all over the world, include the Langtang Valley Trek, Annapurna Base Camp Trek, Everest Base Camp Trek, and the more remote Kanchenjunga Trek.
In essence, teahouse trekking in Nepal offers more than just a place to rest; it provides an immersive experience into the heart of Nepal's rural life, culture, and traditions.
---
Camping Trekking
Camping Trekking is for those who seek a meticulously planned adventure amidst Nepal's undulating terrains and panoramic landscapes. Unlike Teahouse Trekking, camping treks take you along less-trodden paths, often to regions where conventional accommodations are scarce. This form of trekking delivers a raw, untouched experience, letting you immerse yourself in nature's vast expanse, with minimal interference from the bustling outer world.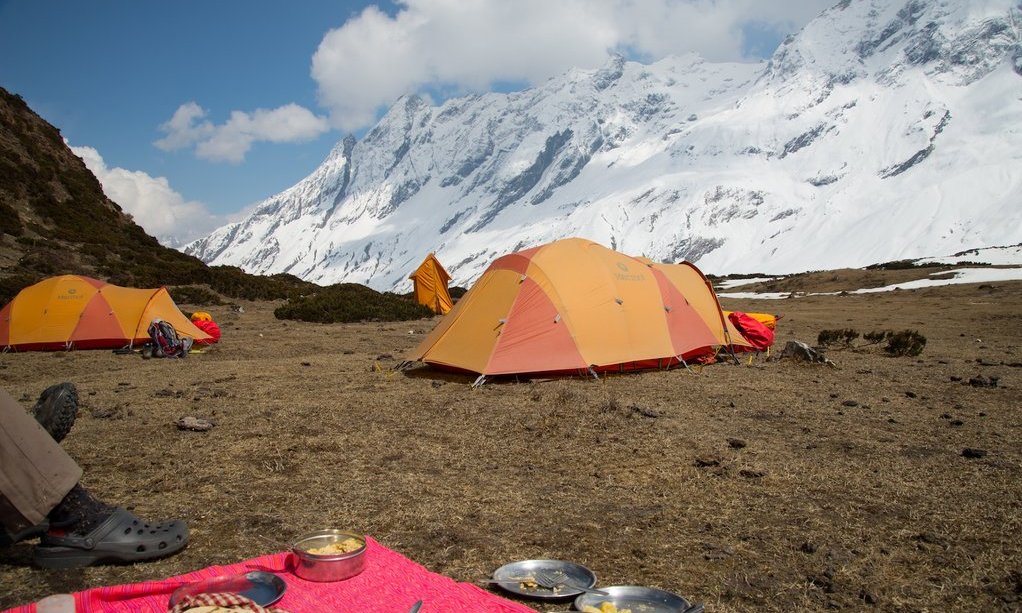 Every corner of Nepal welcomes camping treks. A typical camping journey involves a team comprising a guide, an assistant guide, a porter, a cook, and various support staff, ensuring that all needs – from navigation to nourishment – are taken care of. All essentials, from food supplies, camping equipment, trekking gear, to even gasoline, accompany the trekkers. Emphasizing sustainability and authenticity, Luxury Holiday Nepal ensures that meals during the camping trek lean more towards fresh produce, minimizing the use of canned goods.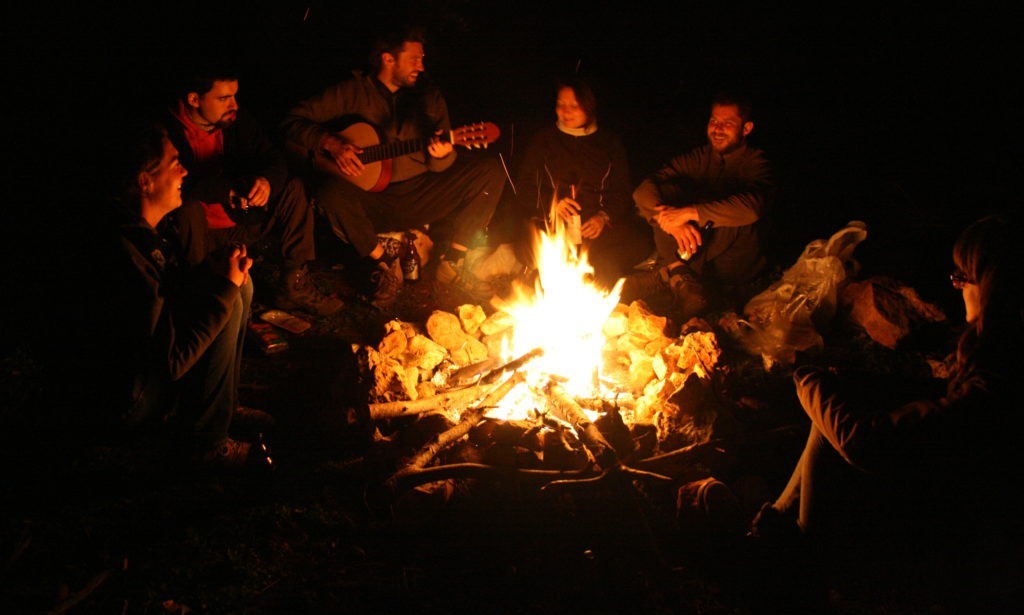 As the day unfolds, the support staff sets up tents at pre-decided camping sites, crafts meals with a blend of local flavors and trekkers' preferences, and makes arrangements for a comfortable overnight stay. Days on a camping trek mirror the rhythm of Teahouse Trekking with mornings usually marked by hearty breakfasts and trek commencements, and evenings reserved for relaxation, sumptuous dinners, and often, joyous camaraderie. Don't be surprised if the evening culminates in delightful performances by the staff, their songs and dances echoing the rich culture of Nepal, adding an unforgettable layer to your adventure.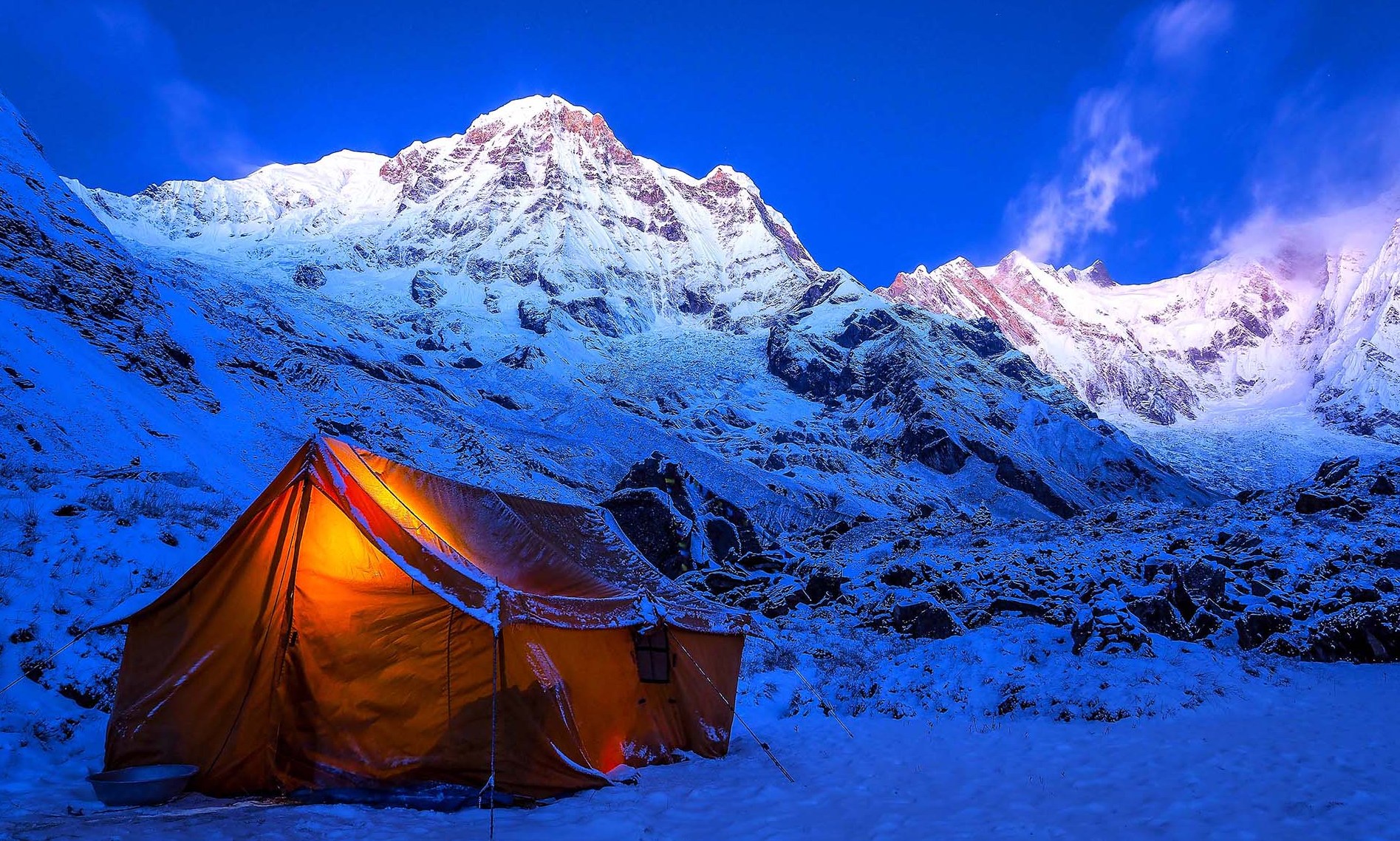 Therefore, camping trekking in Nepal offers an unparalleled blend of orchestrated adventure, raw nature, and cultural immersion, making it an experience of a lifetime.
---
Service Trek
Nestled in the embrace of the magnificent Himalayas, Nepal offers a myriad of trekking opportunities. Among these, the Service Trek stands out as the most budget-friendly option for those eager to immerse themselves in Nepal's breathtaking landscapes without the hassle of planning every detail.
Opting for a Service Trek with a trusted trekking company like Luxury Holiday Nepal ensures that significant portions of your trek are well-managed. The pivotal services including accommodation, a knowledgeable guide, and a dedicated porter are all organized by the company. Such an arrangement is ideal for trekkers who wish to sidestep the common challenges associated with solo expeditions in the rugged terrains of the Himalayan region.
On a Service Trek, there's no need to fret about finding the right place to rest, sourcing meals, or navigating the trails. The professional team, led by a local guide, will be at the helm, ensuring a seamless and enriching trekking experience. However, it's worth noting that while the trek's logistics are covered, trekkers are usually responsible for their meal expenses at local eateries or hotels. Essentially, while Luxury Holiday Nepal sets the stage for a memorable journey, trekkers retain the autonomy to manage certain aspects of their adventure.
---
Electricity (Power connection) and Wifi during the journey
In today's digital age, even the remote teahouses of Nepal have made strides to offer amenities like charging stations and WiFi to trekkers. Yet, while these facilities are available, the quality and speed of the connections can be inconsistent. Often, the connectivity diminishes as more users hop onto the network, primarily due to outdated routers. While expectations should be tempered when in the heart of the Himalayas, it's noteworthy that teahouses in Solukhumbu, especially places like Namche Bazaar, boast of relatively robust internet connections.
Many teahouses extend the service of charging electronic devices for a nominal fee. However, given the sporadic power outages that can occur in these regions, it's prudent for trekkers to seize any opportunity to charge their devices when possible.
---
From the rustic charm of Teahouse Trekking to the thrilling adventure of Camping Trekking and the hassle-free experience of Service Trekking, Nepal offers diverse trekking experiences tailored to every traveler's desires. Couple this with modern amenities like WiFi and charging facilities, even in remote areas, and you have the perfect blend of tradition and convenience. As you venture into the heart of the Himalayas with Luxury Holiday Nepal, rest assured that each step promises not just scenic beauty but also a touch of home comforts and professional guidance. Embark on a Nepalese trekking journey that truly encapsulates the best of both worlds.
---
Please, click here for trekking packages in Nepal.
If you need any further information, please contact us, Email: [email protected], Phone: +977- 985 100 5129 (WhatsApp)