The Everest Three Pass Trek will take you through the three high altitude passes in the Everest Region known as Renjo La Pass (5465 m), Cho La Pass (5420 m) and Khongma La Pass (5535 m).You will be treated with some of the most breathtaking views of the Himalayas from each of these passes.
The three passes journey traverses through isolated communities, forests, and high-altitude valleys while providing breathtaking vistas of mountains, including Mount Everest (8,848.86 meters/29,029 feet). It is a well-liked substitute for the busier Everest Base Camp Trek and is appropriate for seasoned trekkers with a reasonable level of physical fitness.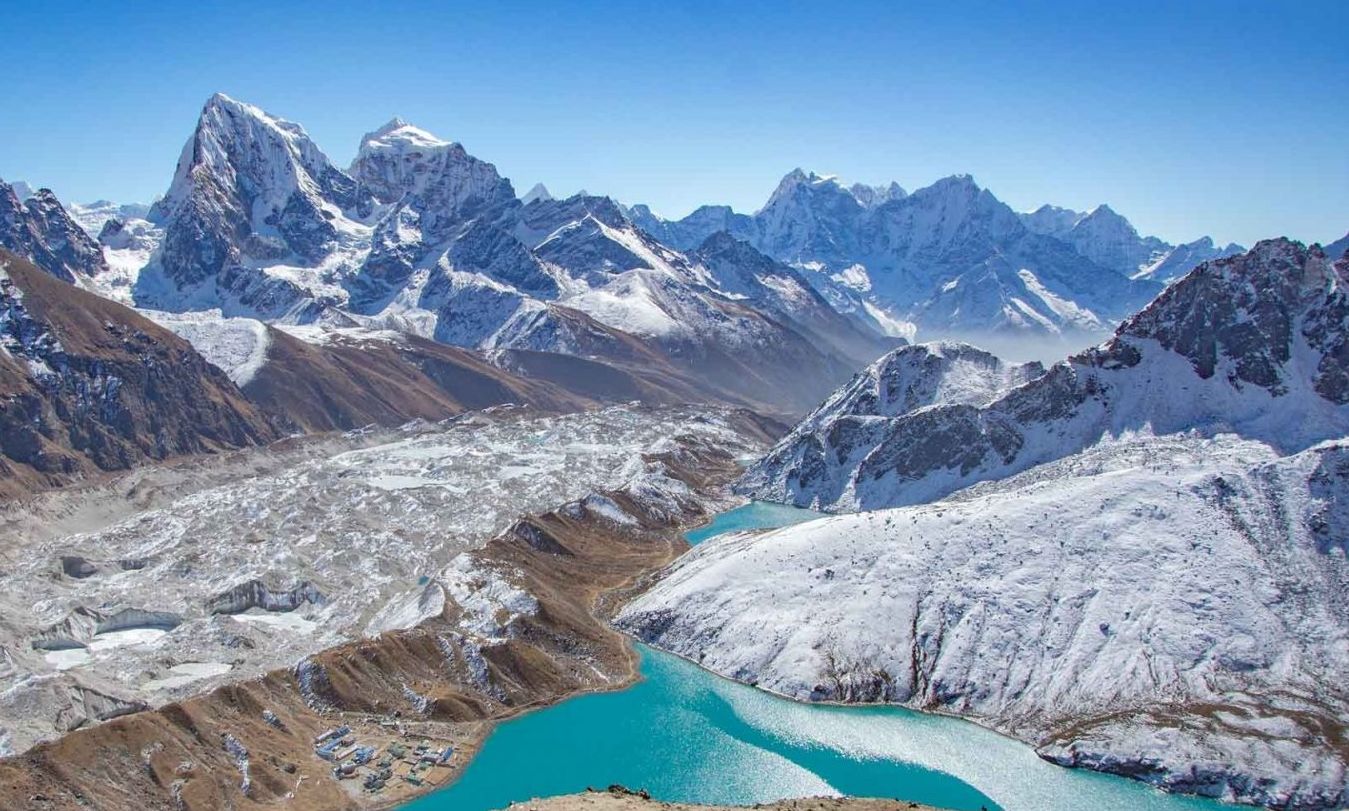 You are absolutely mesmerized by the panoramic view of the well-known Himalayas and the exotic Gokyo Valley throughout the year, but only for a specific amount of time. More breathtaking and magnificent sights can be seen on the Everest Three Passes Trek. It will create a special spot in your life that you won't be able to forget because of its beauty and certain thrills.
Please, click here for the Everest Region Trekking.
Renjo La Pass (5,340 meters/17,520 feet)
One of the most beautiful and serene parts of the Nepalese Everest Three Passes Trek is the Renjo La Pass, which rises to a height of 5,340 meters (17,520 feet). The pass, which connects the settlements of Thame and Gokyo, is situated in the Khumbu region.Trekkers can get a sense of the local culture and way of life as they pass through picturesque alpine meadows, woods, and little traditional towns on the trail.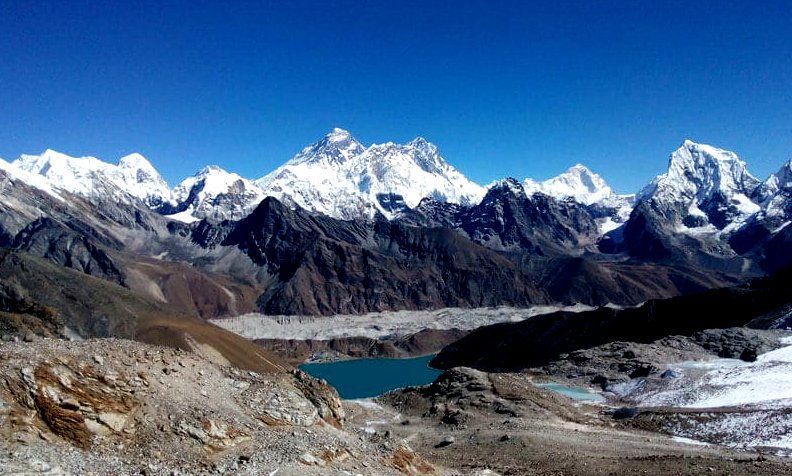 Trekkers are rewarded with breathtaking views of the surrounding peaks, including Mount Everest and the other giants of the Himalayas, at the top of the pass. Following this, the trail drops into the valley on the opposite side, offering a chance to explore the Khumbu region given the encounters with Sherpa traditions.
Cho la pass (5,420 meters/17,782 feet)
One of the three high mountain passes on the Nepali Everest Three Passes Trek is Cho La Pass (5,420 meters/17,782 ft). The pass, which can be found in the Khumbu region, connects the Gokyo Valley with the Everest Base Camp.
Cho la Pass gives trekkers breathtaking views of the neighboring peaks, including the impressive Mount Everest, and a demanding yet rewarding journey. Physically taxing but thrilling, the hike up the pass entails steep climbs as well as across a glacier.Trekkers are rewarded with a sense of accomplishment and a panoramic view of the Himalayas at the summit of Cho la pass. From there, the hiking trail descends into the valley on the opposite side, giving visitors the chance to learn more about the area's distinctive customs and culture.
Kongma la Pass (5,535 meters/18,159 feet)
On the Nepalese Everest Three Passes Excursion, the Kongma La Pass (5,535 meters/18,159 ft) is regarded as one of the three high mountain passes that is the most difficult and taxing. The pass connects the Chhukhung Valley with the Gorak Shep area and is situated in the Khumbu region close to the town of Namche Bazaar.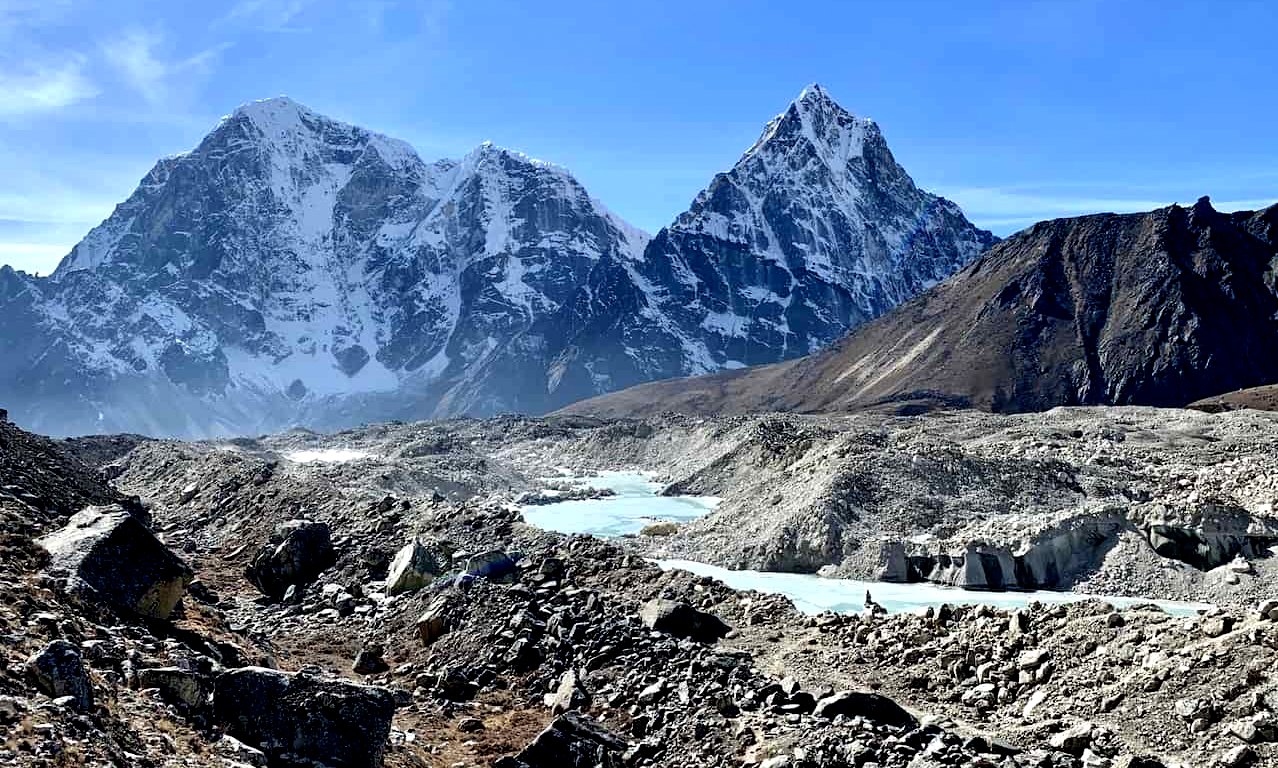 The Khong La Pass paths include rocky terrain, glacier crossings, and steep ascents and descents. Notwithstanding its difficulties, the pass provides stunning vistas of the nearby peaks, including the formidable Mount Everest. Trekkers are rewarded with a sense of accomplishment and a panoramic view of the Himalayas at the summit of Kong La pass.
Please, click here for the various Helicopter Tour in Nepal.
Highlights of the Everest Three Pass Trek
Cross Renjo La, Cho La, and Kongma La, three of the most well-known mountain passes in the Everest region.
The beauty of Gokyo Valley is difficult to describe in words and fills you with a profound sense of quiet.
Discover the beautiful Gokyo lake in Gokyo Valley.
Khumbu Glacier, the highest glacier on Earth (4900m).
Have an exciting yet difficult experience as you traverse these passes.
Discover the Sherpa culture of the Himalayas up close.
The amazing view of Mount Everest can be witnessed from Kalapatther (5545 meters).
You experience ecstasy when looking out over Mount Everest, the tallest mountain in the world, from Renjo La Pass.
From here, you can see more than ten mountains, including the highest one in the world, Mt.Everest.
High suspension bridges, Mani stones, prayer wheels, and colorful flags.
The diverse range of animals and vegetation.
Best Time for the Everest Three High Pass Trek in Nepal.
As is typical, the optimum times to undertake this journey in Nepal's high-altitude region are in the spring (March to May) and fall (October to November). The seasons of spring and fall have perfect weather for outdoor adventures. We will have a fantastic opportunity to see some stunning vistas of the Himalayan peaks and the surrounding natural beauties because the sky will be serene and bright.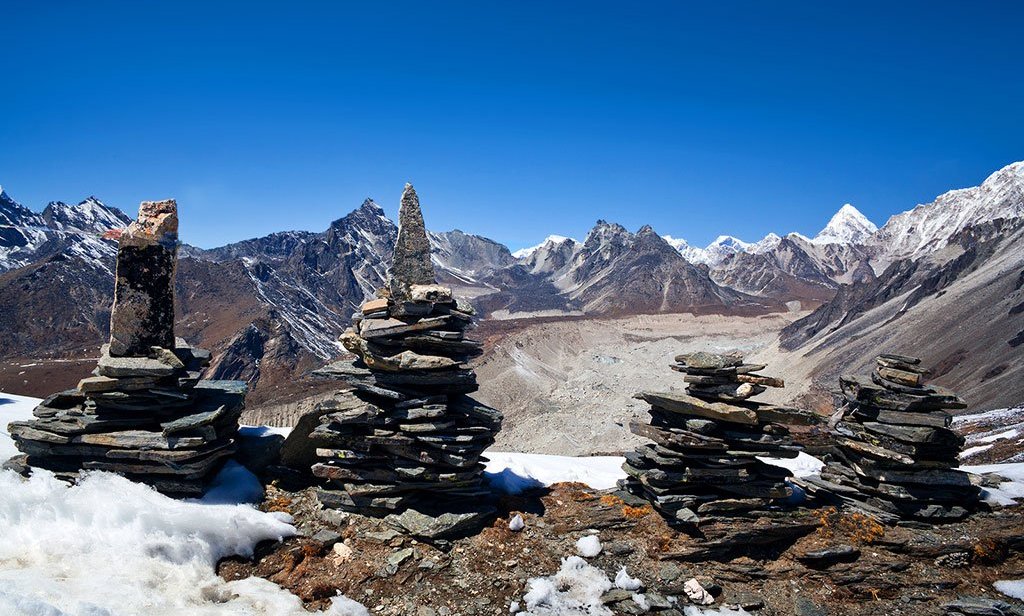 The monsoon season (June to early September) has less consistent weather because it can rain heavily at any time. This makes trekking in high-altitude areas challenging, but some trekkers still choose this time because it fits better with their vacation plans or because they actually enjoy traveling in the rain. The winter season, which lasts from December through February, can be fairly chilly and snowy, yet it frequently has a clear sky. Yet, climbing and trekking at high altitudes in the Himalayan region are extremely risky and difficult. So far, a winter walk is not a bad idea if you want to experience the beauty of snow as well as the icy cliffs and glaciers.
Also Read: Best Time for Trekking in Nepal.
Trekking Difficulties
The Everest three high passes trek is regarded as a difficult journey. It took a lot of power, stamina, and expertise to complete this walk. Chola is a strenuous climb that necessitates crampons because of the slippery ground. The Kongma La pass is located between the settlements of Chukhung and Lobuche at a height of 5,535 m (18,159 ft). On their way back from base camp, trekkers can attempt Kongma La. The highest of the three passes is Kongma La.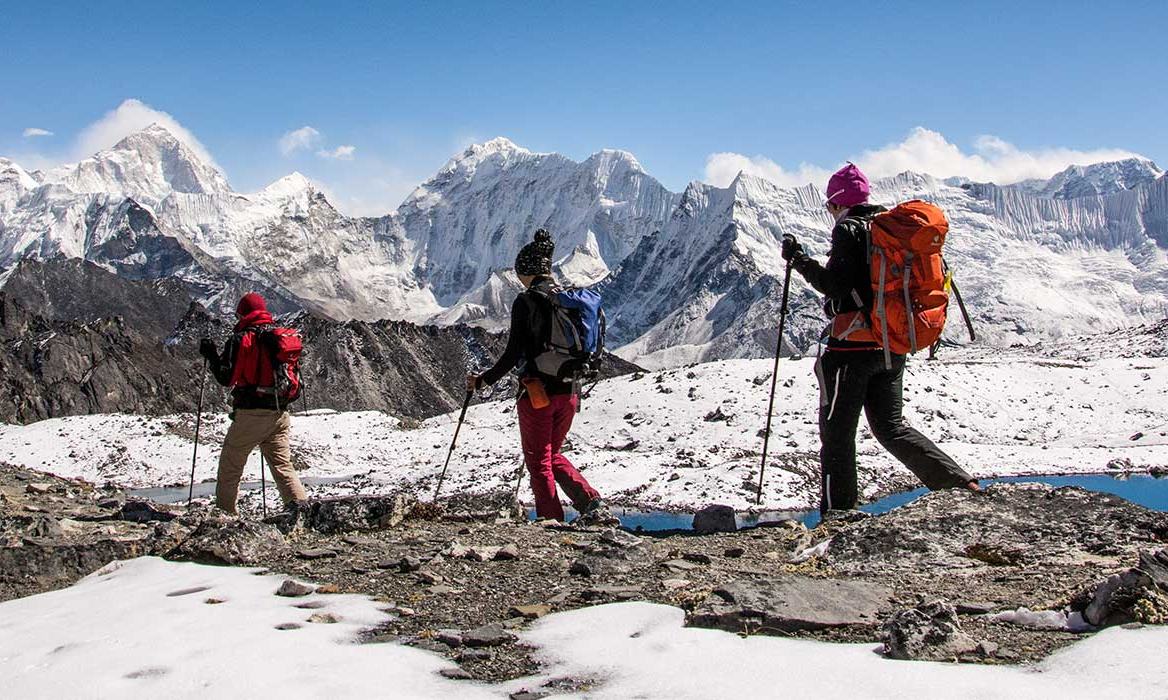 There, at a height of 5,340 meters (17,520 ft), is where the Renjo La pass of the Khumbu Valley is located.Renjo La is on the eastern front of Lungden, and Gokyo is to the west. It has an extremely difficult entry, and it is exceedingly difficult to navigate it in the winter.
Everest Three Passes Trek Permits and Guidelines
A TIMS permit as well as a Sagarmatha National Park permit are required for the Everest Three Pass Trek. These permits will be organized by trekking organizations if you are traveling through them. But, if you want to travel independently, you must bring your TIMS permit from Kathmandu. On the first day of your walk, you will cross the village checkpoint of Monjo, from where you can get the Sagarmatha National Park Entry Permit.
TIMS CARD Cost
On group treks, it will cost foreign visitors 1,000 Nepali Rupees (about $10) per person, while individual trekkers would pay 2,000 Nepalese Rupees (about $20) per person, per trekking route.
For SAARC countries, each trekking route will cost Nepali rupees 300 (about $3 US) per person for a group and Nepali rupees 600 (roughly $6 US) per person, per entrance for solo trekkers.
Note: TIMS cards are required for most trekking routes in Nepal, and they are used to help ensure the safety and security of trekkers by collecting data and providing support in case of emergencies. The specific type of TIMS card (green or blue) may depend on the trekking route and whether you are trekking independently or as part of a group. It's important to check the latest information from the relevant authorities before undertaking any trek in Nepal.
Sagarmatha National Park Cost
It will cost foreign tourists 3,000 Nepali Rupees (about USD 25) per person.
It will cost SAARC nationality 1,500 Nepalese Rupees (about USD 13) per person.
Accommodation & Food during Everest Three Pass Trek
The most well-liked trekking location worldwide is Everest. There are different kinds of tea houses and lodges or we can find some homestays as well in the region. You will spend the night during this Everest Three High Pass Trek at a tea house/guesthouse, in a single, double, or triple bedroom with an indoor shared bathroom and toilet, depending on your preferences. There are just a few tea houses in some locations, such as Tengboche, Chhukung, Labuche, Gorak Shep, Dzongla, Thangnak, Marlung, etc., during the busiest months for trekking, guests may have to share a room with other travelers or stay in a hostel. The likelihood of getting a single room is decreasing. Since this is an adventurous expedition in the high Himalayas, there are no accommodations available in cities that can compare. You must bring your own towel and other bathroom supplies in addition to paying an additional fee for the hot shower. You may find luxury hotels with the best amenities in several locations, like Namche Bazaar, Lukla, and Phakding.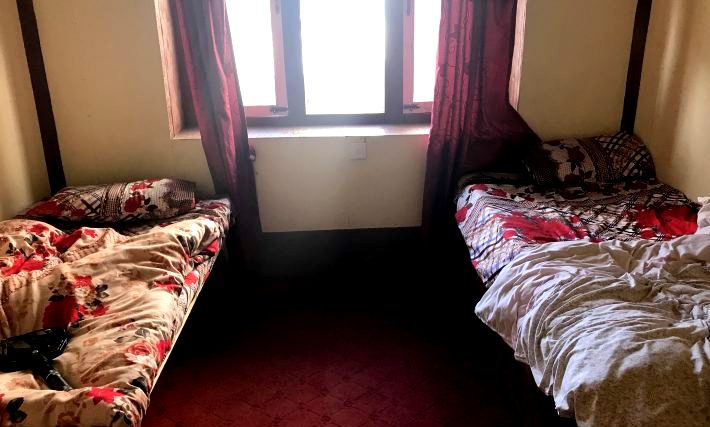 As for the food you will enjoy good services for all types of meals along the walk. Breakfast will consist of bread or chapati, eggs, potatoes, porridge, fried Mars Bars, tea, or coffee. Lunch and dinner will consist of rice, lentil soup, and potatoes cooked in a curry with veggies, greens, and papad. Local, healthy food will help you maintain your nutritional balance and won't have an impact on your health. and it will be useful while walking. It is best to stay away from Western cuisine like burgers, pizza, oily foods, smoke, and alcohol during the days of high-altitude trekking.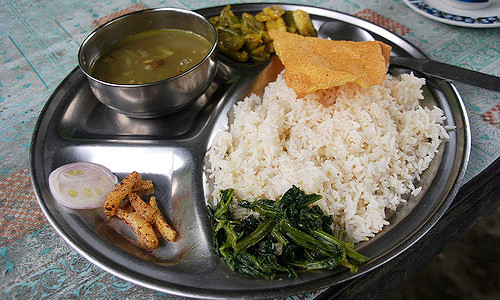 Also Read: 10 Tips for Successful Trek to Everest Region.
Facts to think about before beginning the Everest Three Passes Trek
There are a number of crucial factors to take into account before starting the Everest Three Passes Trek to ensure your safety and enjoyment:
Physical Fitness:
The trek is difficult and demands a high level of physical preparedness. It's crucial to be in good condition and have the capacity to trek at high altitudes for a number of hours each day.
Altitude Sickness:
You will be at high altitudes during the walk, where altitude sickness can be a major problem. It's crucial to properly acclimate and to be aware of the symptoms.
Also Read: High Altitude Sickness Prevention Tips.
Weather and Season:
From late September to early December and from late March to early June are the ideal times to hike the Three Passes. It's critical to understand the weather patterns and the dangers that come with the monsoon season and the freezing winter.
Travel Insurance:
When trekking in the Himalayas, travel insurance is crucial. Get comprehensive insurance that covers personal responsibility, medical costs, and emergency evacuation.
Also Read: Insurance for trekking in Nepal.
Permits and Entry Fees:
The TIMS card and Sagarmatha National Park Permit are two of the numerous permissions and entry fees needed for the journey. Make sure to get these ahead of time and keep them on hand at all times.
Equipment and Gear:
For a comfortable and safe hike, high-quality gear is required. Bring the proper footwear, clothing, and camping supplies.
Please, click here for the various tours and treks in Nepal.
If you need any further information, please contact us, Email: [email protected], Phone: +977- 985 100 5129 (WhatsApp)