Nepal is synonymous with the 'Himalayas'. Nepal is an underrated trekking destination although it is the abode of a number of things to do and activities. It is home to thousands of giant peaks and mountains. There are more than 1300 peaks above 6000m in height and 8 over 8000m among 14 in the world. This Himalayan kingdom lures millions of trekkers every year yet the core Himalayas have remained mysterious.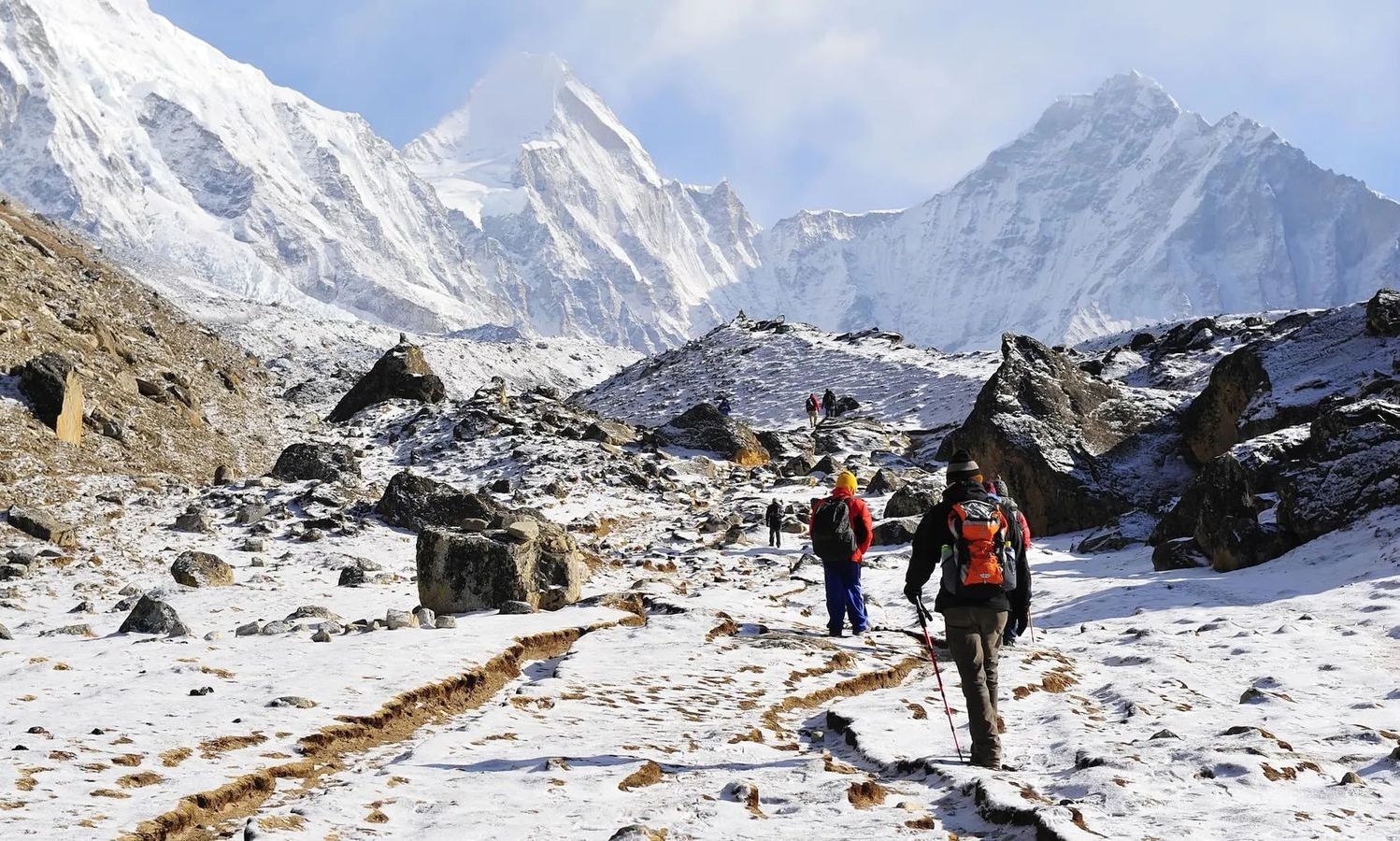 Secondly, Nepal is best known for the land of Mt. Everest (8848m) world's highest peak. If you have knowledge about Mt. Everest, you also may have an idea of how the experience of traveling to the Himalayas will be! Definitely, marvelous and lifetime memorable.
Nepal is a geographically diverse country with a diverse climate and topography. From hot to cold places and lower of around 59 m to 8848 m, its landscape includes varieties of flora and fauna. There are varieties of birds and animals living in the lust forest containing many beautiful flowers, trees, and herbs. The mesmerizing beauties of the land of Nepal will definitely make the world's most perfect vacation everyone desires.
Although there are many other countries providing incredible trekking they are popular only for one or a few destinations and things to do. While in Nepal, you have varieties of things to do, from natural to artificial, traditional to modern .and more for ancient historical background and cultural values.
Trekking in Nepal
Trekking in Nepal is the world's most extreme and adventurous thing to do with keen passion and dedication. It is well known that Nepal is the home of Himalayan means it provides some exquisite trekking experiences for everyone needing something special. Trekking in Nepal includes natural exploration, cultural experience, and trails with highly extreme rough and tough rugged paths passing through some Himalayan communities containing Himalayas and mountaineering in Nepal evidence. Trekking in Nepal is one thing that includes many things such as visiting some of the most typical and ethnic villages and communities, natural beauties such as Lust forests with extreme wildlife and varieties of trees and flowers with many kinds of birds, speedy rivers with some extreme way, peaks and hills with amazing landscapes, temples and monasteries with historical and ancient values, etc. Describing trekking in Nepal is vast to cover all its variations. In short, we can say it is one perfect blend of natural and cultural blessings you can't find elsewhere.
Also Please, click here for various Trekking packages in Nepal.
Highlights of Nepal Trekking
Breathtaking mountain panorama including Mt. Everest, the top of the world
Core Wilderness and freedom
Lush and diverse vegetation, plants including rhododendron
Endangered species of wildlife and birds
Freshwater lakes and glaciers
Incredible ethnic people
Amazing culture and age-old civilization
Deep gorges, marvelous valleys, green hills, cascading waterfalls, and winding rivers
Virgin Trails and country topography
Mountain accommodation and organic foods
Sacred religious sites like caves, temples, and monasteries
Best Trekking Routes and Regions in Nepal
Nepal is a trekker's paradise with numerous trekking routes and regions that offer stunning landscapes, rich cultural experiences, and unforgettable adventures. Some of the best trekking routes and regions in Nepal include:
1. Everest Trekking
Everest trekking is the most classical trekking in Nepal offering varieties of trails from easy-moderate to strenuous. All on the way with the versatility of the Everest National Park providing and offering lifetime memories with extreme wildlife and natural blessings, trekking in Everest will definitely be none other than epic only. Visiting some typical and ethnic Sherpa communities, experiencing their livelihoods, and exploring cultures and traditions they have been following from far long ago are additional incentives with incredible trekking.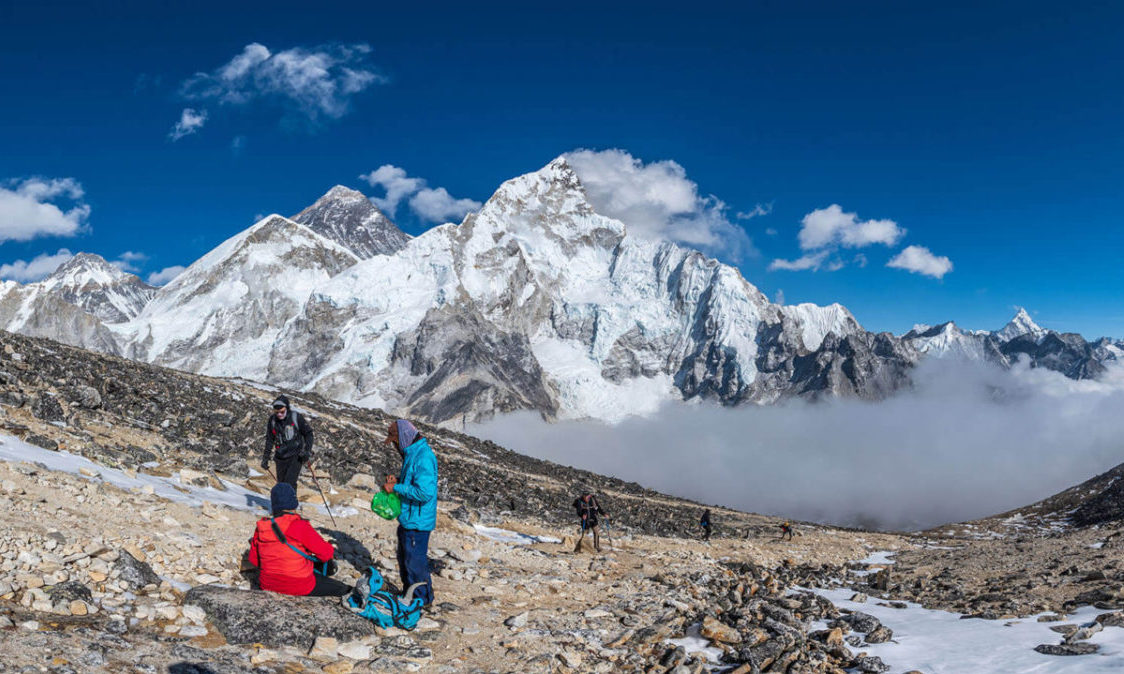 The whole Everest region is the perfect blend of natural and cultural blessings containing extreme wildlife of snow animals, flowers and lust forests of Himalayan pines and oaks, orchids and rhododendrons and the land split off by extreme rivers begins from melting snows, traditional villages and typical monasteries, etc.
Also Read-The Complete Guide For Everest Base Camp Trek
Highlights of Everest trekking
A stunning 30-minute flight between Kathmandu and Lukla
Sagarmatha National Park and its diverse species of alpine flora and fauna
The holyTengboche Monastery
A glimpse into the life of the "mountain people" living in the heart of the Himalayas
Namche Bazar, Lukla Town, and Hotel Everest View
Remarkable views of the Khumbu Icefall on the slope of Mt. Everest
Best available local lodges during the trek
Climbing Mt. Kalapatthar (18,225 feet) is the most accessible point from which to view Mt. Everest from its base camp to its peak. The views from Mt. Kalapatthar include a 360-degree panorama of the surrounding mountain peaks
Breathtaking views of the Everest region and giant mountain peaks
Gokyo Lake and Gokyo Ri
2. Annapurna Trekking
This Second most classical trekking in Nepal has been widely recognized as a naturalist's paradise. Trekking to the Annapurna region offers wild nature, wild nature, rhythmic natural waterfalls and creeks, awe-inspiring landscapes and ethnic settlements, friendly people and their culture, lush rhododendron, suspension bridges, winding rivers, diverse species of flora and fauna, and most significantly, mesmerizing mountain panorama includes Annapurna massif and Dhaulagiri are the major highlights of Annapurna Trekking.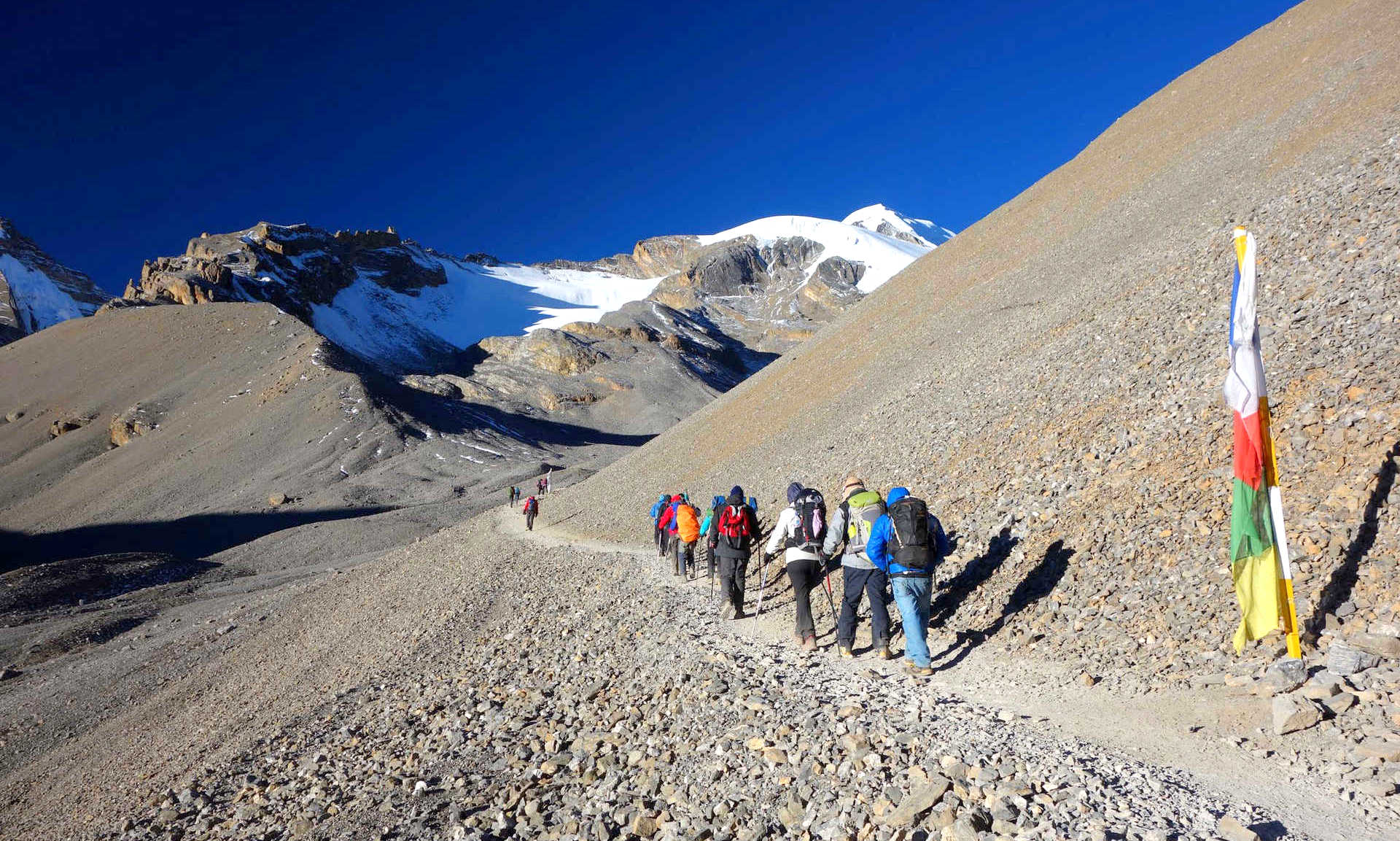 Also, it's a benefit of this trekking region providing the opportunities to experience the villages and settlements of typical and ethnic Gurung communities- a major source for Gorkhas.
Highlights of Annapurna Trekking
Panoramic view of Annapurna Range
Rhythmic waterfall and lush rhododendron
Ghorepani- Poonhill ( beautiful Sunrise & Mountain view)
Mesmerizing Annapurna Base Camp with astonishing mountain views
Chhumrung Village: Witness Typical Nepali Settlements
Hot spring at Jhinu
Mountain views include Annapurna massif, Himchuli, Gangapurna, Machhapuchhre, Manaslu, Ganesh Himal, and Dhaulagiri
Annapurna Conservation Area and its diverse species of flora and fauna
Friendly ethnic people and their warm hospitality
3. Langtang Trekking
Langtang Trekking is a spectacular venture into the naturally and culturally blessed Langtang region in Langtang National Park. Langtang Khola (river), high green pastures, core wilderness, lush forest, waterfalls, cheese factories, friendly and culturally rich Tamang people, horse riding, mighty glaciers, and breathtaking mountain panorama are the major highlights of Langtang Trekking.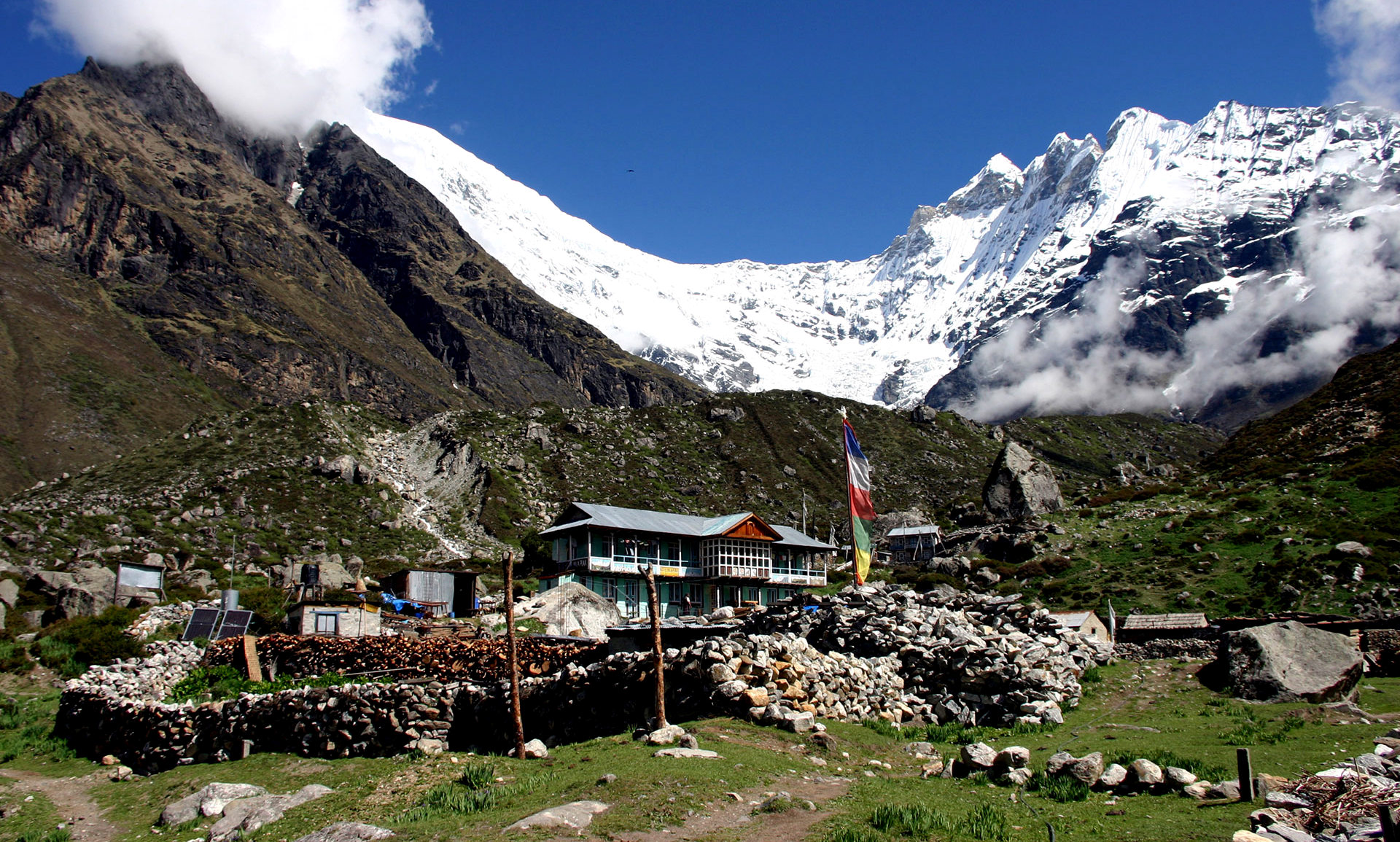 Highlights of Langtang Trekking
Trek through rhododendron forests, yak pastures, and villages
Stunning view of the Icefall from Kimshung and Langtang Lirung peaks
Rare and abundant flora and fauna in Langtang National Park
Panoramic view of the Himalayas from the Kyangjin Ri
Experience the local's unique Tamang culture and Tibetan villages
Yak cheese factory and local livestock
Hot Springs
Holy lakes
A scenic drive from Kathmandu to Syabrubesi
4. Manaslu Trekking
Trekking to the Manaslu region is making an appearance in the untouched Himalayan's vast and wider valley providing a distinct experience. With magnificent views of Mount Annapurna and Mount Dhaulagiri, this trip rewards visitors with the amazing wilderness of the Himalayan. Manaslu Circuit Trekking is the complete and perfect package for exploring unreachable views and hidden natural and Himalayan treasuries.
Also Read-Best Time for Manaslu Circuit Trek
Manaslu Trekking Highlights
Exploring the Budhi Gandaki river valley
Start the trek through tropical green hills covered with pine and oak forests
Crossing Larkya La over 5,215 m, the highest point of this trek and one of the highest passes in the world
Experience the unspoiled typical Nepalese and Tibetan mixed culture
Diversified untouched ecosystems
Core wilderness, untouched culture, and age-old civilization
Tibetan dialects
Scenic drive to Sotikhola from Kathmandu
Majestic mountain views including Mt. Manaslu, Annapurna, and Ganesh Himal
Holy caves and monasteries
5. Dolpo Trekking
The land beyond the Himalayas conjures up the vision of mysterious monasteries and natural blessings with extreme wildlife, Dolpo trekking region is a very isolated area that has been strictly off-limits until only recently. The Dolpo Trekking route passes through the gigantic mountain ranges of Annapurna, Dhaulagiri, and Kanjirowa.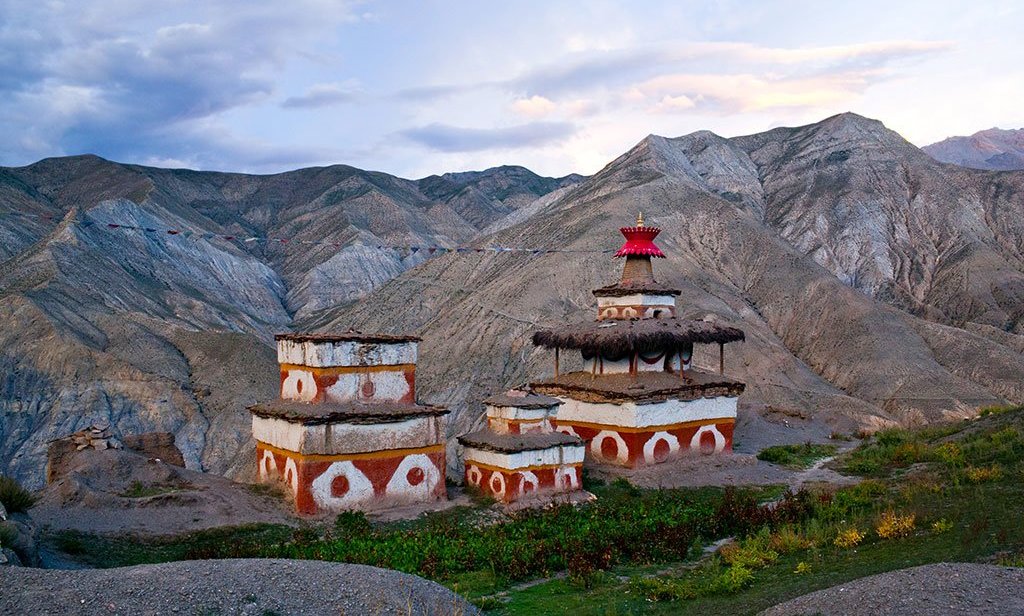 This is visiting the remote area of Nepal on the base of the Himalayas. Upper Dolpo Trek is the most common and complete trekking route with the perfection of extreme and exclusive Dolpo region exploration.
Highlights of Dolpo Trekking
Scenic flight to and from Nepalgunj/Juphal
Views of Dhaulagiri And The Tibetan Peaks.
Thrilling High Passes Kang La, Saldang La, and Others.
Desert and Landscape and Striking Valleys As Dho, Saldang, Tarakot.
Shey Phoksundo Lake and Shey Phoksundi National Park
Visit ancient monasteries of the Dolpo district.
Shey Gompa- the Buddhist monasteries
Pristine mountains, Flora & Fauna, unique culture
Bon-Po religion and its principles
Rugged terrain and landscapes
Historical forts and holy caves
6. Rara Lake Trek
Rara Trek is a popular journey with a rough trail in western Nepal. The statement "Heaven is a myth, Nepal is True" is truer by the beauty of Rara Lake. Rara Lake is the biggest and deepest lake in Nepal and lies at an altitude of 2990m (9810ft). Rara Lake is situated in Rara National Park. With unique floral and faunal variety, trekking to Rara Lake is just like a step to Heaven. On trekking to Rara Lake, Western Nepal, you will acknowledge how diverse Nepal is in Geographical and Cultural Values. Every step gives you more height and cold wind. A path full of beautiful flowers and a glimpse of the hilly side of Nepal and beautiful Terai, a variety of flora and fauna and other attractions catch and take you far from your actual life.
Also Read: About the Rara Lake Trek
Highlights of Rara Lake Trekking
Rara Lake Trek aimed to have an excursion of the largest Lake in Nepal.
Exquisite flora and fauna in Rara National Park
Explore the less-visited areas around Jumla and Rara Lake with picturesque sceneries.
Visit remote and isolated traditional villages along the route of Rara Lake Trekking
The scenic flight Kathmandu-Nepalgunj-Jumla-Kathmandu
Untouched trails and culture
7. Mustang Trekking
It is trekking into the forbidden kingdom that lies beyond the Himalayas. This land is completely opposite to other Nepalese regions. With the blend of deep blue sky, arid landscapes, and snow-fed mountains peaks, the Mustang trek offers majestic views of the Himalayas including, Annapurna-II, Dhaulagiri, Nilgiri, Tilicho and Annapurna I, Bhrikuti Peak as well as Damodar Kunda (pond). One may say this Mustang trek is a Pilgrim visit or Holy Tour. Jomsom Muktinath trek is one amazing trek with walking through an extremely rugged path fully rocky and sloppy.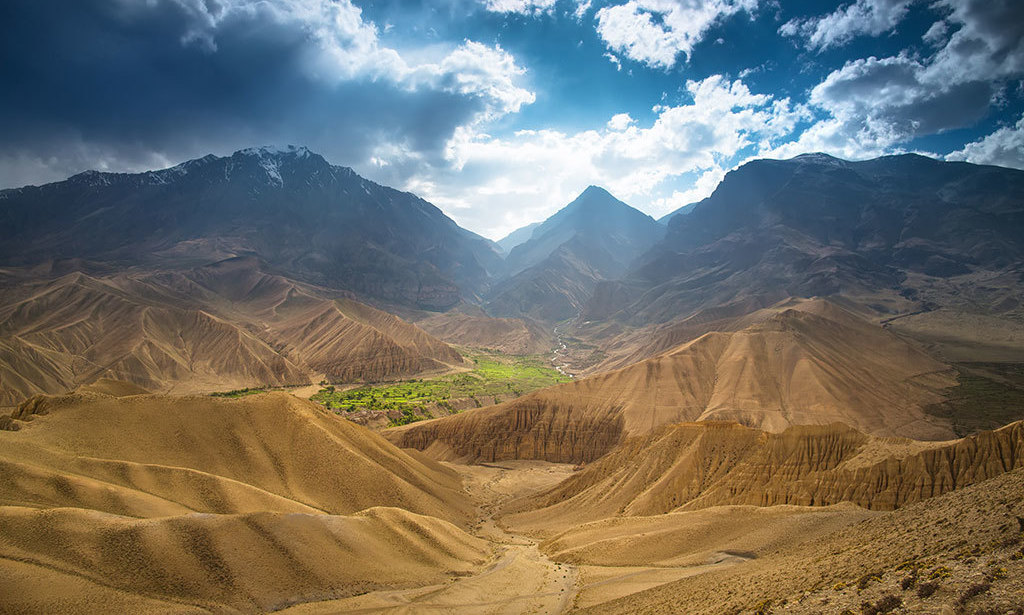 This is trekking to lower Mustang Valley and for Upper Mustang, one can do Upper Mustang Trek which takes much upper valley of Mustang and the hidden valley of Lo-Mangthang- Tibetan settlements sharing different cultural values. Studying the deepness of the Himalayas will be complete only after studying the upper Mustang which belongs to the extreme Himalayan wilderness and darkness. This piece of land is a much-isolated valley with an amazing environment and distinct natural ecosystem.
Highlights of Mustang Trekking
Scenic flight to and from Jomsom
Mountain views: Annapurna-II, Dhaulagiri, Nilgiri, Tilicho and Annapurna I, Bhrikuti Peak as well as
Damodar Kunda (pond)
Exploring the Kali Gandaki River Valley
Forbidden Kingdom of Mustang
The landscape of dry land in Jomsom & and Holy Muktinath temple
Alluring views of the Himalayas
Visiting the capital of Mustang "The Lo Manthang"
Putting it Altogether
This article really cannot describe all the trekking trails in Nepal or even a book. Further, the dictionary may not have such a word to describe the excitement and pleasure of trekking in Nepal into the core Himalayas. To know the reality of trekking in Nepal, we need to go and experience it. However, the trekking trails and the routes we discussed above are undoubtedly the most amazing in the entire Himalayan region of Nepal. With natural and cultural blessings Nepal trekking is definitely the best in the world providing versatile things. Versatile Nepal is definitely the world's 8th wonder.
For a complete guide on trekking in Nepal, please click here.
If you need any further information, please contact us, Email: at [email protected], Phone: +977- 985 100 5129 (WhatsApp)