Bhutan is a cultural country where several festivals have been celebrated since the very first century. The cultures and traditions are always more spectacular with delicious foods and cuisines. The celebration of the ceremonies always includes wonderful, delectable cuisine. Festivals are celebrated with a variety of traditional and cultural foods in Bhutan, among other places. The varieties of foods either in festivals or ordinary routines in Bhutan serve always mouthwatering vegetarian as well as non-vegetarian foods, and the happy Bhutanese take great pleasure in eating them.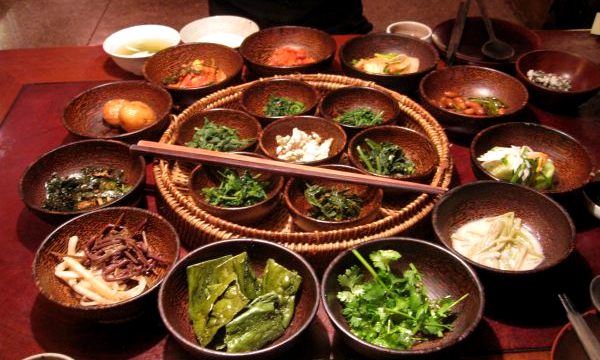 Different spices are blended so that the taste is more delightful, and Bhutanese cooks add more chili while cooking as they love to eat hot and spicy. This article is here to give you little hints about the best and most popular foods of Bhutan that must taste while in Bhutan. Some of the most popular Bhutanese foods will able to summarize are as follows:
Ema Datshi
The National Foods of Bhutan, Ema Datshi is a hot spicy stew made of plentiful Yak Cheese and hot Chillies. Ema Datshi is a popular food in Bhutan that is available in almost every restaurant. Bhutanese people use this stew in their meals with great pleasure.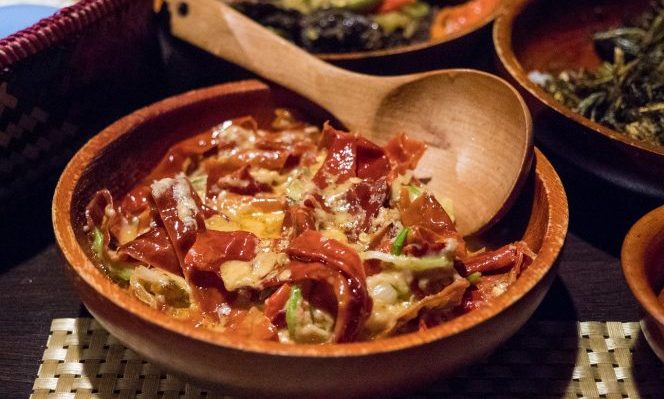 Ema gives meaning a Chilli and Datshi means Cheese, so Ema Datshi is a mix of Chilli and Cheese while other ingredients like garlic, peppers, onion, oil, tomatoes, etc. are also added to make it more delightfully tasty. Generally, Bhutanese people like to eat Ema Datshi with Red rice.
Shakam Paa
Shakam Paa is the most popular and delicious Bhutanese food and the best source of Protein as the food consists of enough beef. The dried beef Yak is preserved and cooked with cheese and chilies and also radish is added for additional taste. The meat is a little chewy as the drying and preserving process makes it a little rubbery.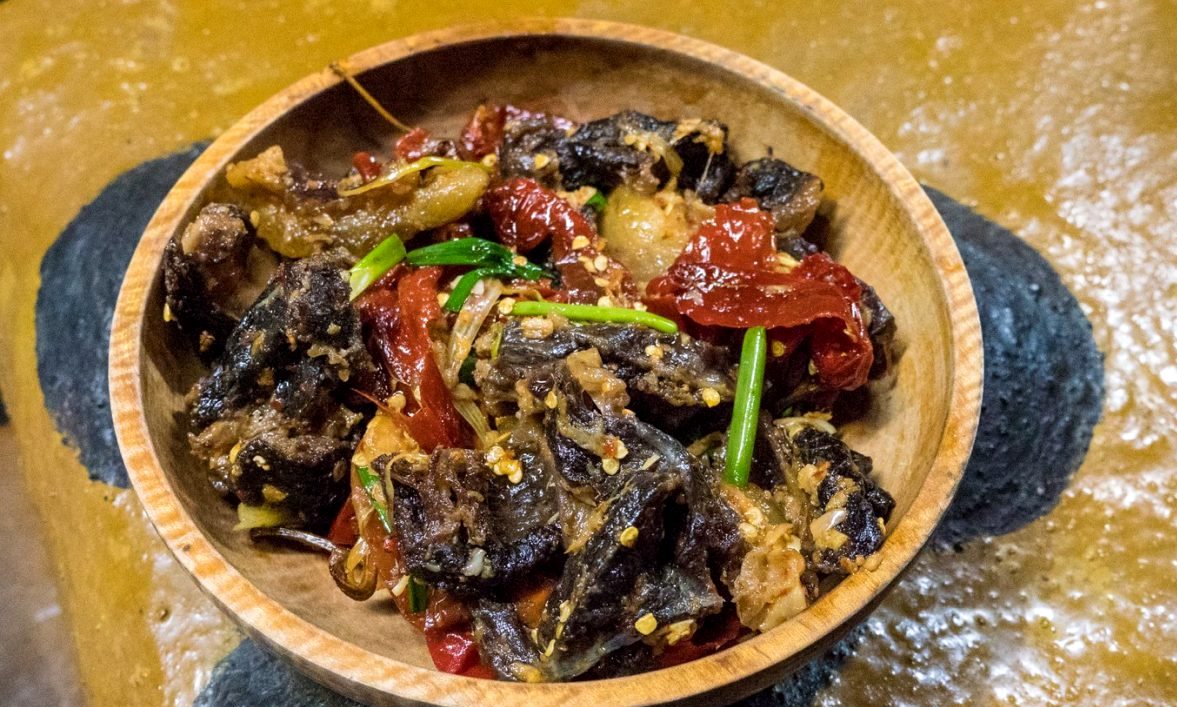 Jasha Maru
Jasha Maru is the Chicken Stew with a strong taste of ginger. The stew is very popular among the Bhutanese people who use it to eat red rice. The chicken is cooked with ginger, onions, garlic, and chili.
Paksha Paa
Pork is another most loved meat in Bhutan along with beef and yak. The pork is cooked with some mountain vegetables and cooked in the form of gravy or stew. The cook never forgets to add the hot chilies and spice to make Phaksha Paa more textured.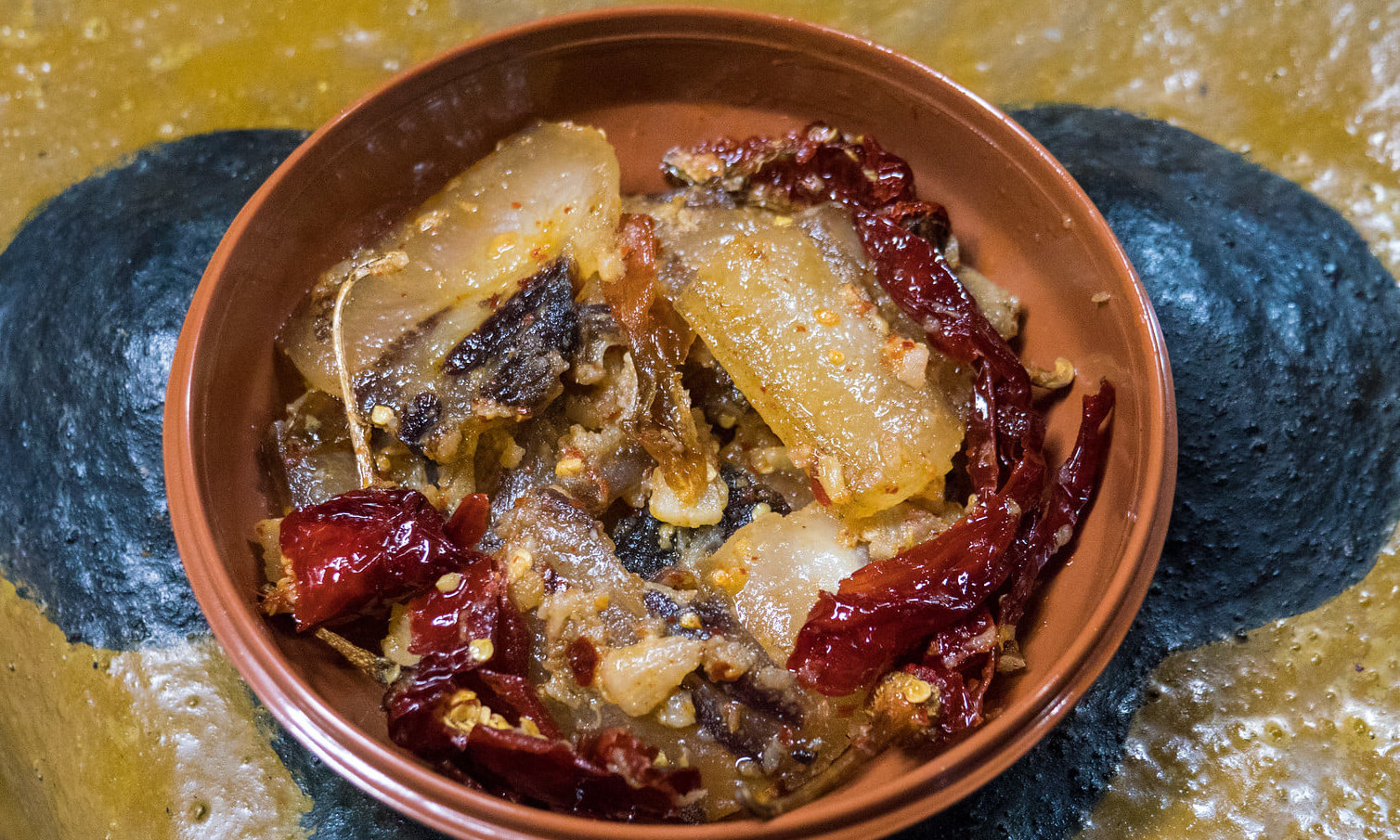 Kewa Datshi
Kewa Datshi is the vegetarian food that is available in Bhutan but forgets if you are Vegan. Because the thin slice of Kewa (Potato) is cooked with Bhutan's favorite Yak Cheese. Chilies are also added but the basic ingredients are Kewa:- The Potatoes and Datshi:- The Yak Cheese.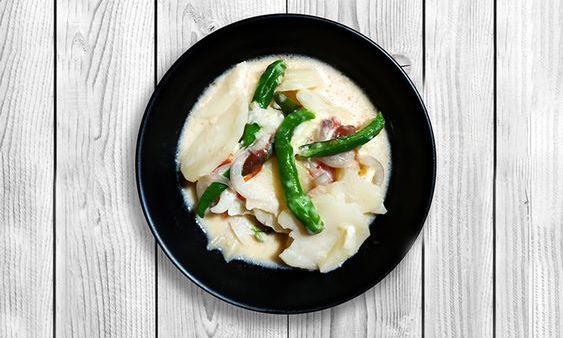 Shamu Datshi
Shamu Datshi is another cheesy food that is loved all over the country. This is another popular and famous Bhutanese dish that has made numerous tourists mouthwatering. Datshi is no more unique to us as we have learned a lot about its use in Bhutanese stews. Shamu is the mushroom in Bhutanese. Shamu Datshi is a stew of Mushroom and yak cheese with a little bit of chili, salt, garlic, and other ingredients.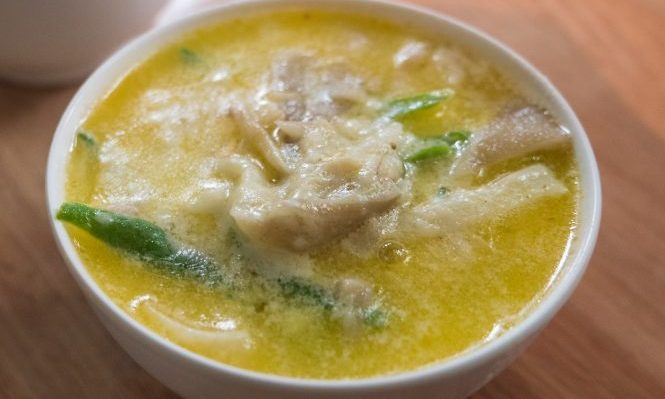 Shakam Ema Datshi
It is already known that Cheese and chilies are so common in Bhutanese dishes. Shakam Ema Datshi is the perfect combo of Shakam Paa and Ema Datshi. The small slice the size of a bite of dried beef letter preserved is simmered with the yak cheese and chili to make it hotter.
Shakam Shukam Datshi
Shakam and Datshi are no more strange for us as we already stand that (Shakam) is the most loved meat for Bhutanese while Datshi is the favorite yak Cheese. Shakam Shukam Datshi is another version of meat, chili, and cheese like Shakam Ema Datshi but the difference is the only Shukam; dried white chili, instead of Ema; dried red chili. The Shukam gives a delicious and delightful unique texture to the dish that everyone loves in their very first bite.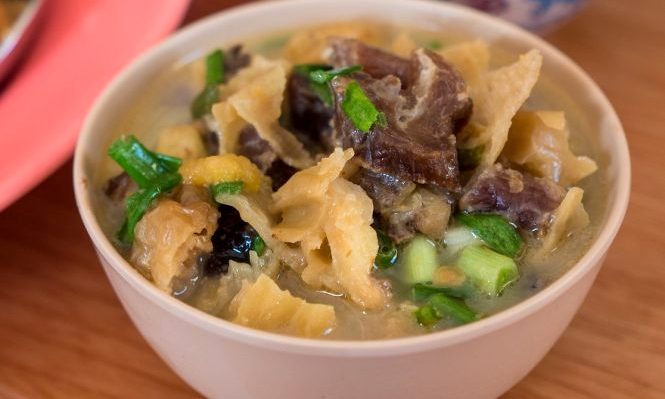 Yaksha Shakam
After Shakam and Phaksha, Yaksha Shakam is another popular form of meat in Bhutan. Yaksha Shakam is the yak meat that is used instead of Shakam( Beef) as it is more nutritious and has more protein. The different ways of cooking are done and finally blended with the loves of the Bhutanese people; the Yak Cheese, Yaksha Shakam is the most popular food that you rarely find. Fewer restaurants are serving this delicious food.
MO: MO
From Nepal to India to Bhutan, Mo: Mo; the Tibetan food has its unique version. Mo: mo is a popular dumpling that is easily found in the streets of Bhutan. The dumpling is served with a hot chili sauce called Ezay.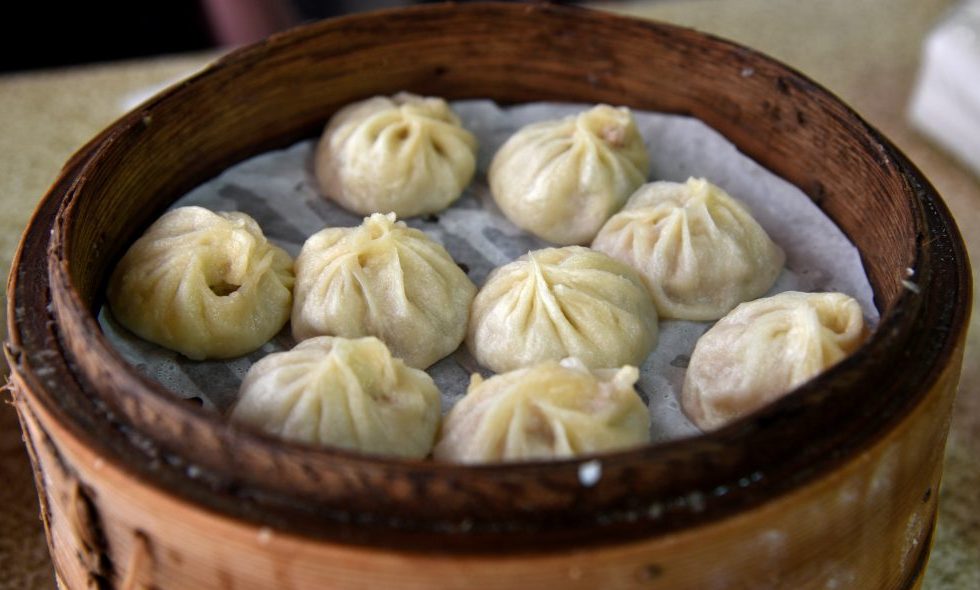 The above foods are some most popular foods that you can enjoy while you are in Bhutan. We suggest you at least taste these foods so you have extraordinary experiences and memories of your Bhutan tour, it makes it easier to acknowledge Bhutan and its culture because foods are the reflections of their cultures and traditions.
Along with the above foods other most popular Bhutanese Foods are as follows:
Zaow
Chogo (chhurpi)
Essay
Tsampa
Puta
Khur-le
Goen Hogay
Jaju
Khatem
Lom
Hoentay
Gondo Datshi
Juma
Goep
Sikam Paa
Luxury Holidays Nepal has been operating some best tour and trekking packages for Bhutan Vist. if you are looking for the best holidays in Bhutan and seeking to taste these foods with the exception of joy, go through the following Bhutan tour packages. you will have a plentiful time to enjoy Bhutanese foods and also learn some of Bhutan's Cultural food Recipes as well.
If you are looking for tours and treks in Bhutan, please click here.
If you need any further information, please contact us, Email: at [email protected], Phone: +977- 985 100 5129 (WhatsApp)