Porters play a crucial role in making your trekking experience in the Everest region more comfortable by carrying your luggage and essential supplies. To ensure the safety and well-being of porters, there are weight limits in place for the loads they carry.
The weight limit for porters on Everest region treks is typically between 20 to 30 kg (44 to 66 lbs) per porter. This limit includes the trekker's luggage as well as the porter's personal belongings. Some trekking companies and associations, such as the International Porter Protection Group (IPPG) and the Trekking Agencies Association of Nepal (TAAN), recommend a maximum load of 25 kg (55 lbs) per porter.
To comply with porter weight limits and ensure a safe and enjoyable trekking experience for both trekkers and porters, consider the following guidelines:
Pack light
Bring only essential items for your trek and avoid overpacking. Choose lightweight gear and clothing whenever possible, and leave any non-essential items at your hotel in Kathmandu or in a luggage storage facility.
Also Read: Essential Peak Expedition and Climbing Equipment in Nepal
Share a porter
If you are trekking with a partner or a group, consider sharing a porter to distribute the weight more evenly and avoid overloading.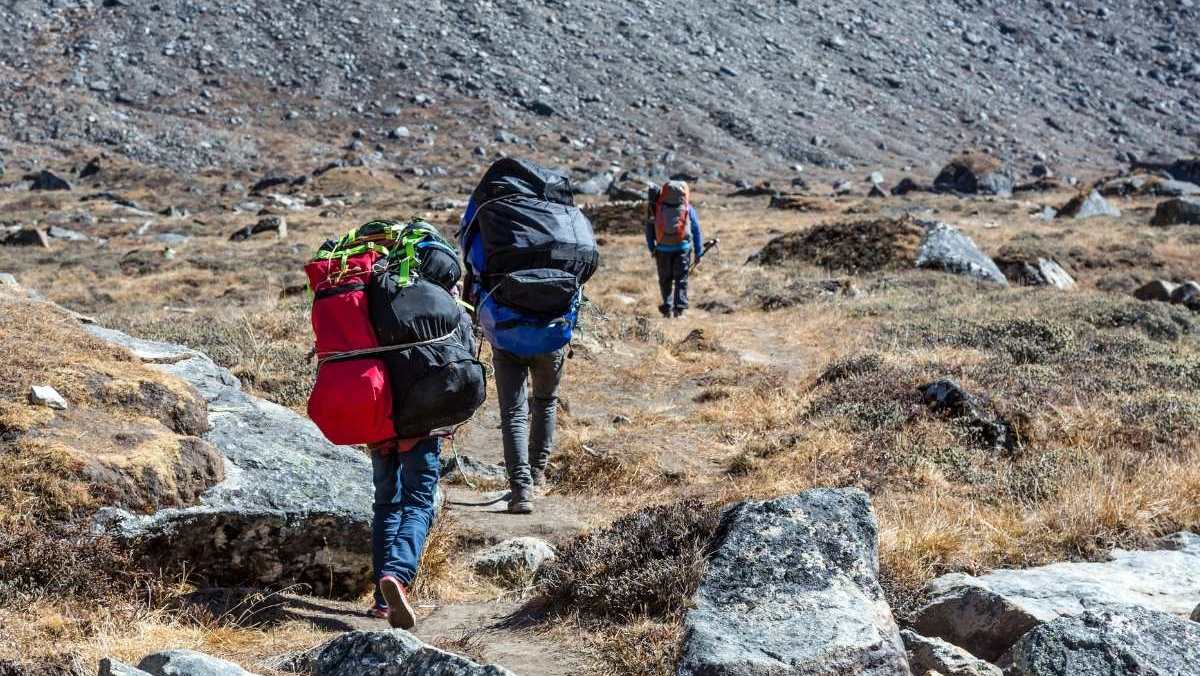 Hire additional porters
If your group has a large amount of luggage, consider hiring additional porters to ensure that no porter is overloaded.
Monitor porter welfare
Make sure that your trekking agency or guide prioritizes the well-being of porters, adheres to weight limits, and provides them with proper equipment, clothing, food, and accommodations.
By adhering to porter weight limits, you contribute to the ethical treatment of porters in the Everest region and help promote responsible trekking practices.
Please, click here for various trekking packages in Nepal.
If you need any further information, please contact us, Email: at [email protected], Phone: at +977- 985 100 5129 (WhatsApp)