Trekking in Nepal is the best way to explore the land of the Himalayan. Nepal Trekking takes us to the unspoiled Himalayan foothills where we become spellbound to discovering the mystery of holy mountain summits. At the same time, we can meet the local ethnic people and experience their amazing culture and civilization. Truly speaking, Nepalese are very friendly and helpful. You feel blessed to be in the core wilderness in this sacred Himalayan kingdom. This Himalayan country provides a huge variety of adventure activities to individuals of all ages.
Major trekking trails in Nepal
The major trekking trails in Nepal are Everest Trekking, Annapurna Trekking, and Langtang Trekking. Similarly, Manaslu Trekking, Mustang Trekking, Dolpo Trekking, Makalu Trekking, Kanchenjunga Trekking, and Rolwaling Trekking are also popular among trekkers. Specifically, Everest Base Camp Trek, Annapurna Base Camp Trek, Langtang Valley Trek, Ghorepani- Poonhill trek, Mardi Himal Trek, Mustang Trek, Muktinath Trekking, and Manaslu Trekking are bestsellers of Nepal trekking.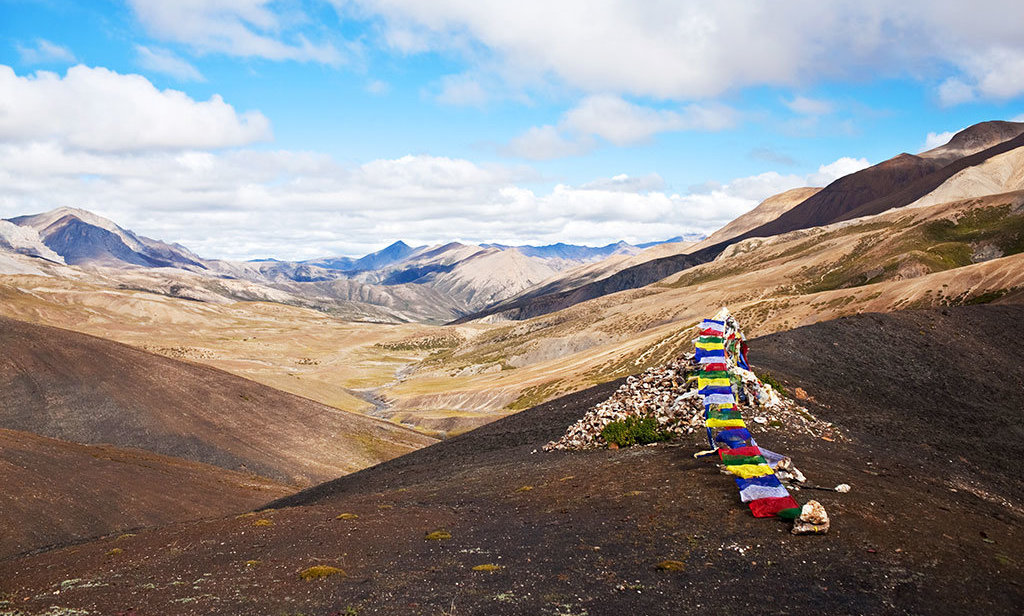 Among these, Poonhill Trekking, Langtang Valley Trekking, Annapurna Base Camp Trek, Mardi Himal Trek, Mustang Trekking, and Muktinath Trekking are graded as easy to moderate trekking in Nepal whereas Manaslu Trekking, Makalu Trekking, Everest Base Camp Trekking are popular as an adventure or strenuous trekking in Nepal.
It's important to choose a trek that matches your physical fitness level, experience, and interests. It's also recommended to trek with a knowledgeable guide and to be well-prepared with proper trekking gear, including warm clothing, trekking boots, a good quality backpack, and other essentials for a safe and enjoyable trekking experience in Nepal.
Also Read-Best Trekking Destination in Nepal.
Independent trekking and guided trekking in Nepal
Independent trekking is arranged on our own. We do not take help from any local trekking company to operate our trekking. We need to prepare all the required things on our own. Independent trekking is flexible. We can set it in whatever way you like. However, it is unsafe and risky since we are not accompanied by a guide and porter in the mountain. The mountain is wild and anything may occur. If there is no one to help you and guide you through obstacles, your trekking will be more challenging.
If you choose to accompany a guide or porter for your trekking, it is called guided trekking. You book your trekking via a local trekking company and ask them to provide you guide and porter to take you to the mountain.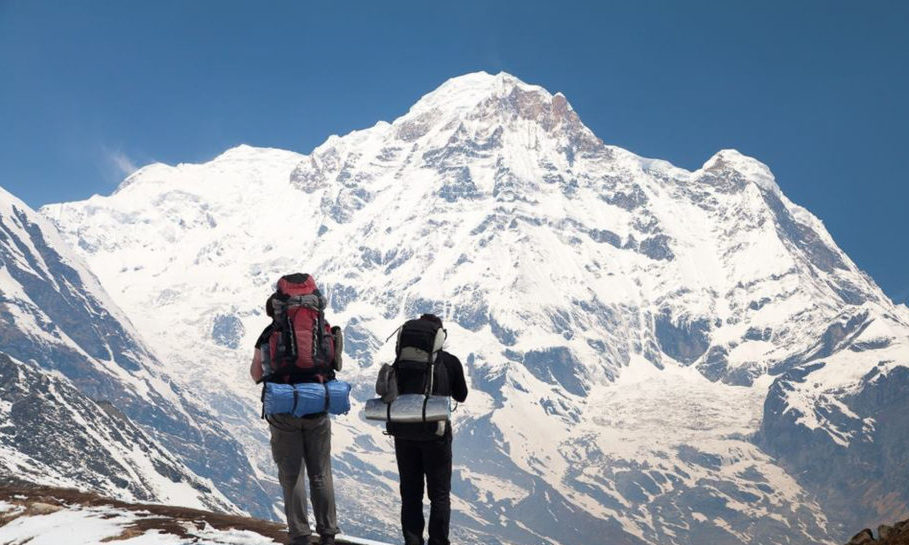 The guide and porter will take full responsibility for your trip by arranging accommodation, crew, transportation, food, etc. You will be stress-free. Guided trekking will relatively be less challenging. So, the majority of people choose guided trekking in Nepal.
Camping and Teahouse Trekking in Nepal
Camping trekking in Nepal is the purest trekking enjoying the core wilderness into the wild nature with tented camps. Camping trekking was very popular trekking previously when there were no teahouses or lodges on the trekking trail. Now, the availability of lodges and teahouses on the trekking trails has overshadowed camping trekking in Nepal. People also take camping trekking as lengthy and complicated because we need to carry all the required stuff like food, fuel, tents, etc ourselves.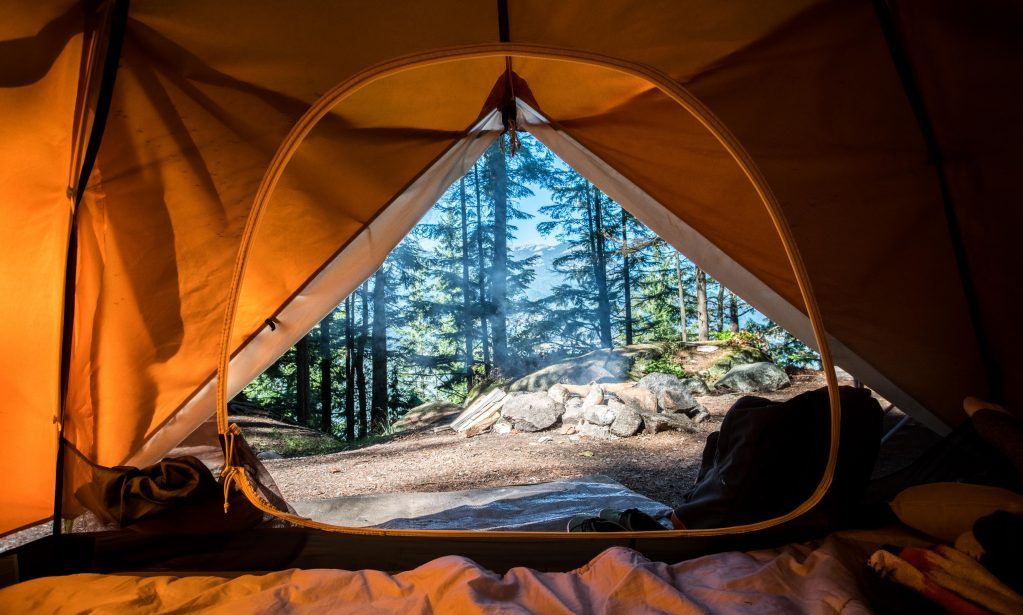 But in teahouse trekking, we are provided everything we need by lodges or teahouses on the trail. We use local teahouses or lodges for accommodation and food. They also provide us with water. We get a menu and make a choice of food items. We just carry our personal things like clothes, some light snacks, water bottles, and sleeping if required. So, these days, trekkers choose teahouse trekking in Nepal since it is easy to operate, and no need to worry about food and accommodation.
Also, Read Types of Trekking in Nepal.
Guides and Porters During Trekking in Nepal
Your guide and porter will help you in many ways in your trekking in the mountain if you choose guided trekking in Nepal. The guide helps you find the right trail, giving information about local culture, telling about flora and fauna, arranging food and accommodation, managing crew members, and suggesting mountain weather conditions and mountain views. The porter will walk next to you carrying your luggage and help you with every step in your trekking in the mountain. Both guide and porter will be friendly, helpful, and funny.
Preparation for Trekking in Nepal
There are a few significant ways of preparing for trekking in Nepal.
Find the best trekking trail in Nepal. What type of trekking trail do you love? Populated or less crowded, virgin or spoiled? Nearby city or remote area? Make a choice among these variations. Poonhill Trekking, Everest Base Camp Trekking, Manaslu Trekking, Mardi Himal Trekking, and Mustang Trekking are the top trekking trips in Nepal.
Find a reliable trekking company. A reliable company operates your particular trip ensuring your safety and luxury. They employ a professional and highly experienced team to value every trekking package as their own.
Pack up the right trekking gear. The reliable and right trekking gear helps you to make your particular trekking trip successful and memorable.
Find the best season of the year/ best time of the year ( Autumn and Spring)
Please, click here for trekking packages in Everest Region.
Best time for trekking in Nepal
Autumn is the best time of the year to trek in Nepal's mountains. Autumn is between Sep-Nov in Nepal. The weather is magnificent. The temperature is mild. There is no rain or snowfall on the train during autumn. The mountain views and landscapes are spectacular. Likewise, spring is the second-best season to travel in Nepal. Spring is relatively hotter than autumn but the flowering rhododendron and mountain vistas are equally mesmerizing as in autumn. So, we suggest making your Nepal trip either in Autumn or Spring.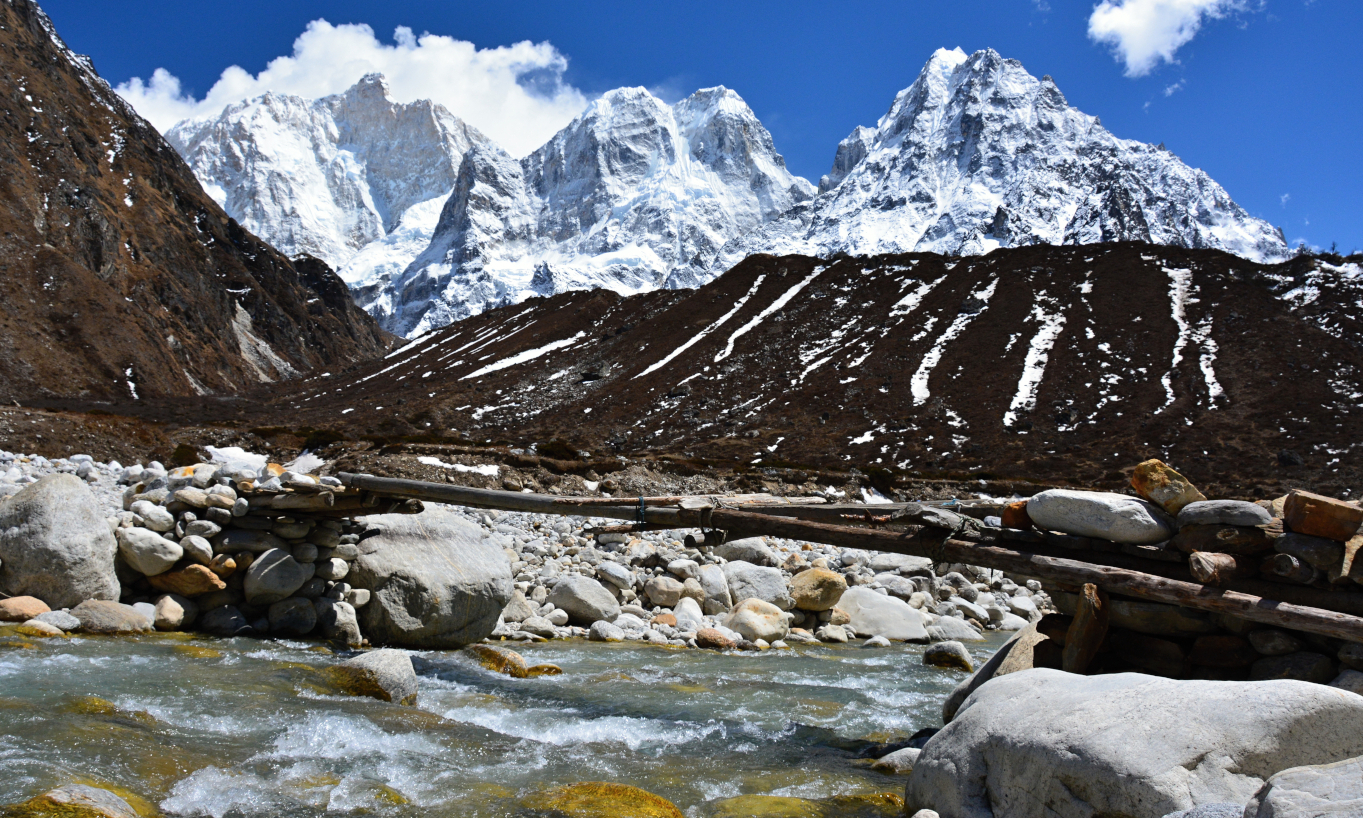 Also Read-Best Time for Trekking in Nepal.
Food and accommodation while trekking in Nepal
While trekking in the mountains, we are going to use very ordinary accommodations. This accommodation is provided by local teahouses and guesthouses. Expect to share the room with other travelers. The bathroom and toilets will be outside. For food, we get a menu provided by the owner of the guesthouse or teahouse. We can find the item we like to enjoy for our breakfast, lunch, and dinner and tell them to prepare them. Or your guide will help you to make an order for your food. You may not find a variety of items as you get in modern restaurants in the cities like Kathmandu and Pokhara. Mostly, you will enjoy the food items like bread items, noodles, dumplings, Nepali Dal Bhat, Thukpa, etc. The food items are cooked with organic products produced in the local area.
Difficulty trekking in Nepal
Trekking trails in Nepal range from easy to moderate to strenuous. It depends on what type of trekking you want. Poonhill trekking, Dhampus Sarangkot Trekking, Chisapani – Nagarkot Trekking, and Ghandruk Trekking are known as easy trekking in Nepal. These trekking packages are chosen by beginners. Annapurna Base Camp Trekking, Langtang Valley Trekking, Mardi Himal Trekking, Mustang Trekking, etc are considered moderate trekking in Nepal. Everest Base Camp Trekking, Makalu Trekking, Manaslu Trekking, Dhaulagiri Trekking, and Kanchenjunga Trekking are popular as strenuous trekking in Nepal. Now, you can find the trekking you like to do in Nepal.
Checklist for Trekking in Nepal
The following checklist should help you with your packing for any of our trips. Please remember that you should always try to keep the weight of your clothing, and equipment down to a minimum. Your packed trek bag should weigh no more than 15 kilograms (33 pounds.) Please remember this is just a checklist and you do not necessarily need to bring everything that is listed below. Use your own experience and judgment to make your decision.
➺Light and expedition-weight thermal tops
➺Fleece jacket or pullover
➺Fleece Wind-Stopper jacket (optional)
➺Waterproof shell jacket (preferably breathable fabric)
➺Lightweight thermal gloves
➺Underwear (4)
➺Shorts (2)
➺Lightweight cotton long trousers/pants
➺Light and expedition-weight thermal bottoms
➺Sun hat or scarf
➺Warm fleece hat or light balaclava
➺T-shirts (2)
➺Thin, lightweight (inner socks) (4)
➺Sunglasses with UV protection
➺A Sleeping bag rated to 0 degrees (3/4 season)
➺Headlamp (e.g. Petzl) spares bulbs & batteries
➺Small padlock to lock trek bag
➺Basic First Aid Kit (see First Aid Medicine below)
➺Plastic bags - for keeping items dry inside trek bag
➺Daypack (35-40 liters/2500-3000 cubic inches)
➺Camping mattress, e.g. thermosets pad
➺Water bottles (2)
➺Toiletries
➺Small wash towel
➺Footwear appropriate to the trip
➺Waterproof shell trousers/pants (preferably breathable fabric)
➺Heavyweight gloves or mittens with a waterproof shell outer
➺Down vest and/or jacket (optional)
➺Fleece or wool trousers/pants
➺Trekking/Hiking boots with spare laces
➺Thick, warm wool hiking socks (4)
➺Footwear for around camp, e.g. running shoes and/or sandals
➺Gaiters (optional)
➺Telescopic trekking/ski poles (optional)
EXTRA/LUXURIES
➺Binoculars
➺Reading book
➺Trail Map/Guidebook
➺Journal & Pen
➺Walkman
➺Travel games, i.e. chess, backgammon and scrabble, etc.
EQUIPMENT RENTAL
In order to minimize your expense outlay for trekking and climbing equipment, you may never use it again, Equipment Rental and buying are possible in Kathmandu. You find them a lot cheaper than you find in Europe or in the US. Shops in Thamel offer a wide range of equipment available for rent and buy. Here is some cost which gives you an idea of the cost to rent in Kathmandu.
➺Sleeping bag 30-60 RS a day
➺Mattress 20-40 RS a day.
➺All-purpose mountaineering Ice axe (60-70 cms) 50-150 RS a day.
➺Climbing harness 75-150 RS a day.
➺2 locking carabiners, climbing sling 20-50 RS a day.
➺12-point crampons 50-100 RS a day.
This list is only a guide. While you are required to bring everything on this list, there are numerous options, brands, and versions of each piece of equipment. Use your experience and the listed features to find the best gear for you.
During this trip, Luxury Holidays Nepal serves you the best quality service. If you are looking for Luxury Trek in Nepal, Everest Trekking, Annapurna Trekking, Langtang Trekking, Manaslu Trekking, Kanchenjunga Trekking, Dolpo Trekking, and many more.
For more options in tours and treks in Nepal Please, click here.
If you need any further information, please contact us, Email: at [email protected], Phone: at +977- 985 100 5129 (WhatsApp)