The Everest Base Camp Trek is an iconic and exhilarating journey that takes you to the foothills of the world's highest mountain, Mount Everest. This trek has captivated the hearts and minds of adventurers for decades, and now, with the introduction of luxury options, you can experience this breathtaking journey with a touch of comfort and style. In this comprehensive guide, we'll provide all the essential information you need to embark on your very own Luxury Everest Base Camp Trek.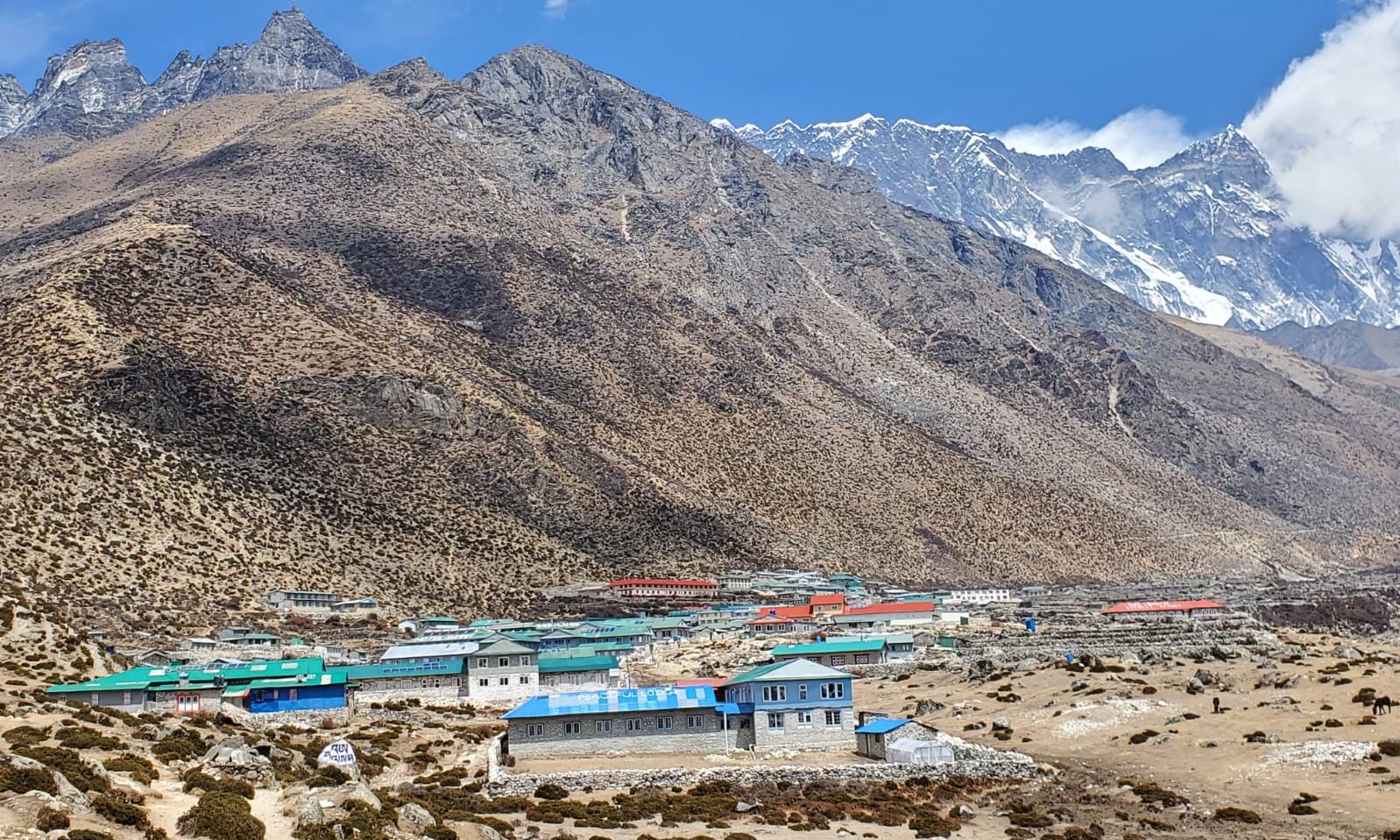 The Luxury Everest Base Camp Trek is an upgraded version of the classic Everest Base Camp Trek. This 14-16 day journey begins in Kathmandu, Nepal, where you'll explore the vibrant city before flying to the Tenzing-Hillary Airport in Lukla, the starting point of the trek. You'll traverse through stunning landscapes, and picturesque villages, and cross high-suspension bridges. Along the way, you'll stay in luxury lodges and teahouses that offer unparalleled comfort, delicious cuisine, and warm hospitality.
Best Time to do Luxury Everest Base Camp Trek
The best time to embark on the Luxury Everest Base Camp Trek is during the pre-monsoon (spring) and post-monsoon (autumn) seasons.
Spring (March-May): This is the peak season for Everest Base Camp trekking. The weather is mostly stable, and temperatures are moderate, which makes for a comfortable trekking experience. This season also brings out the blossoming of rhododendrons, adding vibrant splashes of color to the landscape. The skies are usually clear, offering excellent views of the Everest range.
Autumn (September - November): Post-monsoon, the skies are clear, and the landscapes are green and lush. The weather is relatively stable, and the temperatures are still comfortable for trekking, though the nights can get chilly. This season also offers fantastic views of the mountain range.
It's worth noting that these periods are also the busiest, so be prepared for more crowded trails and teahouses. If you prefer solitude and don't mind colder temperatures, the winter months (December - February) could also be an option, but the risk of snowfall and closed passes increases.
Regardless of when you decide to trek, it's always essential to check the weather forecast and stay updated on local conditions. The weather in the Everest region can be unpredictable, and storms can roll in quickly. Safety should always be your first priority.
Permits and Regulations for Luxury Everest Base Camp Trek
The Luxury Everest Base Camp Trek, like other treks in Nepal, requires certain permits and complies with specific regulations to ensure the safety and well-being of trekkers as well as the sustainability of the natural environment. Here are the main permits you'll need:
TIMS Card (Trekkers' Information Management System): This card is mandatory for any trek in Nepal. There are two types of TIMS cards - one for independent trekkers and one for trekkers taking part in organized groups. The TIMS card is used to keep track of trekkers in the region and for safety purposes.
Sagarmatha National Park Entry Permit: Sagarmatha National Park encompasses most of the Everest region, and this permit is required to enter the park. The permit fee is used to support the conservation and maintenance of the park.
Khumbu Pasang Lhamu Rural Municipality Entrance Permit: This is a local permit required to enter the Khumbu region. This permit replaced the previous Khumbu region permit in 2018.
Remember to carry these permits with you at all times during your trek, as there are multiple checkpoints where they will be inspected. You should be able to secure these permits in Kathmandu or Lukla, though it's always a good idea to check the most recent regulations before your trip. If you're trekking with a guided tour, they'll usually take care of these permits for you.
Apart from permits, there are also regulations in place to protect the environment, such as restrictions on littering and guidelines for interacting with local wildlife. As a trekker, it's important to follow the "Leave No Trace" principles to minimize your impact on the environment.
Luxury Accommodations on Luxury Everest Base Camp Trek
Luxury accommodations on the Everest Base Camp Trek elevate your trekking experience by offering unparalleled comfort, style, and amenities in the heart of the Himalayas. Luxury lodges and teahouses are strategically located along the trekking route to provide you with the most enjoyable and relaxing experience.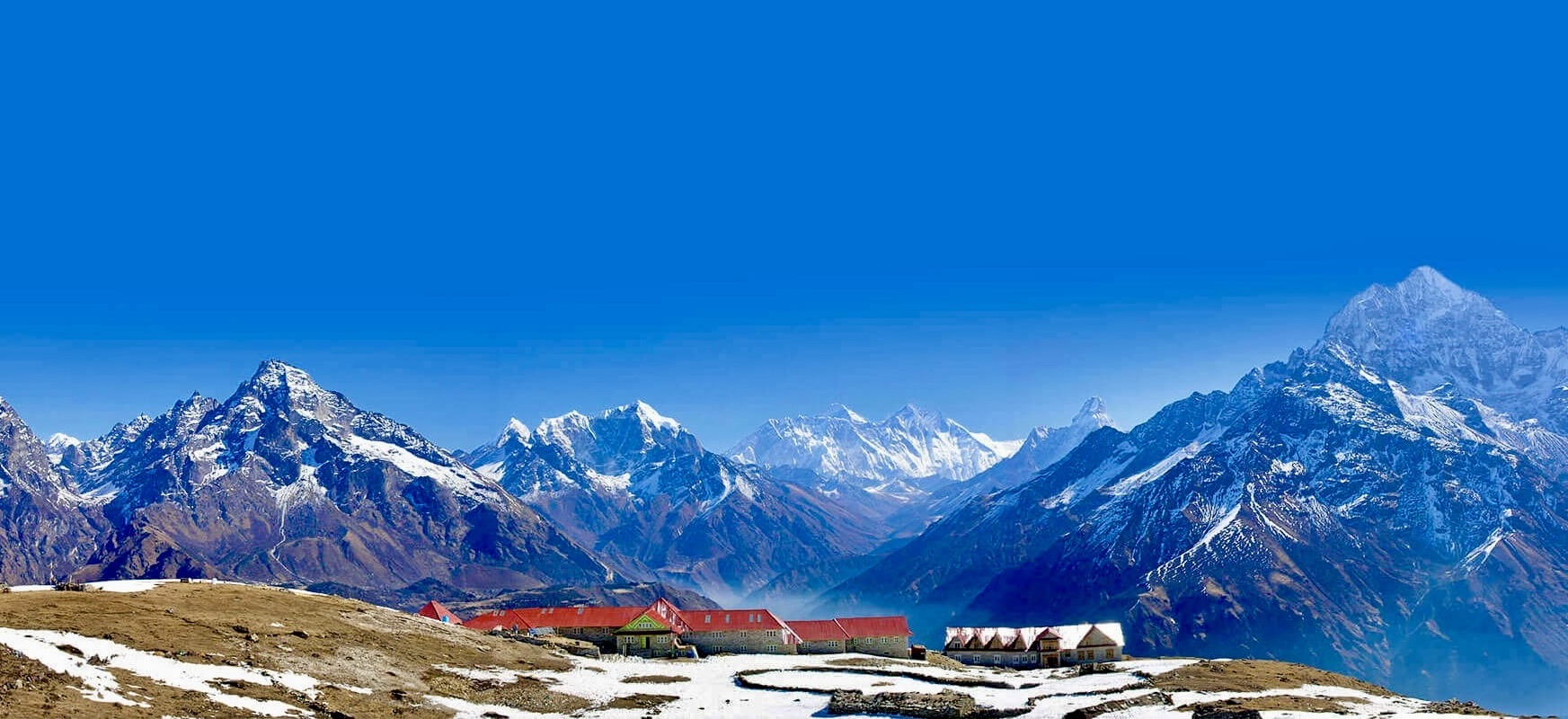 Here are some features of luxury accommodations on the Luxury Everest Base Camp Trek:
Comfortable rooms: Luxury lodges offer well-furnished rooms with comfortable beds, high-quality linens, and electric blankets to keep you warm on chilly nights. Rooms often come with en-suite bathrooms, a rare luxury in the Everest region.
Modern amenities: Many luxury lodges provide amenities such as hot showers, Wi-Fi, charging points for electronic devices, and sometimes even heated floors. Some lodges have cozy lounges with fireplaces to relax and socialize after a long day of trekking.
Dining experience: Luxury accommodations offer a wide range of delicious international and local cuisine, prepared using fresh, locally sourced ingredients. The dining areas are spacious and well-designed, providing a comfortable environment to enjoy your meals. Special dietary requirements are typically catered for upon request.
Warm hospitality: Luxury lodges and teahouses are known for their exceptional service and warm hospitality. The staff is attentive and well-trained to ensure that your stay is as comfortable and enjoyable as possible.
Scenic locations: Luxury accommodations are often situated in picturesque locations with stunning views of the surrounding landscapes, including snow-capped mountains, lush valleys, and traditional Sherpa villages.
Some notable luxury lodges along the Everest Base Camp Trek include:
Yeti Mountain Home (YMH) chain of luxury lodges
Hotel Everest View
Everest Summit Lodges
It's important to book your luxury accommodations well in advance, as they can fill up quickly, especially during peak trekking seasons. By choosing luxury accommodations for your Everest Base Camp Trek, you can enjoy the perfect balance of adventure and comfort, making your journey even more memorable.
Physical Fitness and Acclimatization on Luxury Everest Base Camp Trek
Physical fitness and proper acclimatization are crucial aspects to ensure a successful and enjoyable Luxury Everest Base Camp Trek. The trek is considered moderately challenging and demands a certain level of physical fitness and stamina. Here are some recommendations for physical fitness and acclimatization:
Physical Fitness:
Cardiovascular endurance: You'll be trekking for 4-8 hours daily at a high altitude, which requires good cardiovascular endurance. Start training several months before your trek with activities such as running, swimming, cycling, or hiking to build your endurance.
Strength training: Strengthen your leg muscles and core through exercises like squats, lunges, and planks. Building strength in these areas will make it easier to navigate the rugged terrain and uphill climbs during the trek.
Flexibility and balance: Improve your flexibility and balance through stretching exercises and yoga. This can help prevent injuries and make it easier to navigate uneven terrain.
Prior trekking experience: Having some prior trekking experience at a high altitude is beneficial, as it helps you understand how your body reacts to the demands of trekking and altitude.
Acclimatization:
Gradual ascent: The Luxury Everest Base Camp Trek typically includes a slower ascent and additional acclimatization days compared to the standard trek. This allows your body to adapt to the decreasing oxygen levels and reduce the risk of altitude sickness.
Climb high, sleep low: During acclimatization days, practice the "climb high, sleep low" principle, which involves hiking to a higher altitude during the day and returning to a lower elevation to sleep. This helps your body adjust to the changes in altitude more effectively.
Hydration: Staying hydrated is crucial for proper acclimatization. Drink at least 3-4 liters of water per day, and consider adding oral rehydration salts to replenish electrolytes.
Know the symptoms of altitude sickness: Familiarize yourself with the symptoms of altitude sickness, which include headache, dizziness, nausea, shortness of breath, and loss of appetite. If you notice any of these symptoms, inform your guide and consider taking additional rest or descending to a lower altitude.
Consider prophylactic medication: Consult your doctor before your trek to discuss the potential use of prophylactic medications such as Diamox (acetazolamide), which can help prevent altitude sickness. Always follow your doctor's advice regarding medications.
By focusing on physical fitness and proper acclimatization, you can significantly improve your chances of successfully completing the Luxury Everest Base Camp Trek while minimizing the risk of altitude sickness and other health issues.
Guided Tours on Luxury Everest Base Camp Trek
Guided tours are an excellent way to experience the Luxury Everest Base Camp Trek, providing you with knowledgeable guides, logistical support, and additional safety measures. Here are some benefits of choosing a guided tour for your luxury trek:
Experienced guides: Reputable trekking agencies provide licensed, experienced guides who are well-versed in the region's geography, culture, flora, and fauna. Their expertise ensures that you have a safe and enjoyable trekking experience, and they can also share fascinating insights about the places you visit.
Safety and support: Your guides will constantly monitor your health and well-being throughout the trek, ensuring that you acclimatize properly and watch for any signs of altitude sickness or other health issues. They're trained in first aid and can handle emergencies should they arise.
Permits and paperwork: When you book a guided tour, we take care of all the necessary permits and paperwork, saving you time and effort. They ensure you have the required permits for the trek and help you navigate any bureaucratic hurdles.
Accommodations and transportation: A guided tour will arrange all your accommodations, including luxury lodges and teahouses, ensuring a comfortable and seamless experience. They'll also handle transportation arrangements, such as flights to and from Lukla and any required ground transportation.
Porter support: Guided tours typically include porter support, which means that you'll only need to carry a small daypack with essentials during the trek. Porters will carry your main luggage, allowing you to trek with more ease and comfort.
Customized itineraries: Many trekking agencies offer customizable itineraries for the Luxury Everest Base Camp Trek, allowing you to tailor the trek to your preferences and needs. You can add rest days, choose specific luxury lodges, or incorporate side trips to enhance your trekking experience.
Group camaraderie: Joining a guided tour often means trekking with a group of like-minded adventurers. This can lead to lasting friendships and a sense of camaraderie that can make your trek even more enjoyable.
Packing List for Luxury Everest Base Camp Trek
Packing for the Luxury Everest Base Camp Trek requires careful thought, as you need to balance the necessity of certain items against the weight you will carry. Even though your heavy luggage will likely be carried by porters or yaks, it's essential to keep it as light as possible. Here's a recommended packing list:
Clothing:
Base layers: Thermal underwear, both tops and bottoms.
Trekking shirts: Both short and long-sleeved, preferably quick-drying.
Fleece jacket or sweater: For added warmth.
Insulated jacket: Down or synthetic fill for cold nights and mornings.
Waterproof jacket and trousers: For protection against rain and wind.
Trekking trousers: Quick-drying and comfortable.
Underwear and socks: Quick-drying and comfortable. Woolen socks are excellent for warmth.
Gloves: Insulated gloves for warmth and lighter gloves for protection against the sun.
Hats: A sun hat for the daytime and a warm beanie or hat for the colder mornings and evenings.
Footwear:
Hiking boots: Make sure they are well broken-in and comfortable, with good ankle support.
Sandals or trainers: For wearing around the lodges in the evening.
Gear and Accessories:
Backpack: A small daypack to carry your daily essentials.
Trekking poles: Helpful for balance and reducing strain on your knees.
Sunglasses: Must provide UV protection.
Water bottle or hydration bladder: Aim for a capacity of 2-3 liters.
Headlamp or flashlight: With extra batteries.
Dry bags or plastic bags: To keep your items dry and organized.
Health and Hygiene:
First aid kit: Include band-aids, antiseptic cream, paracetamol, altitude sickness medication, and any personal medication.
Sunscreen: High SPF to protect against intense sun.
Lip balm: With sun protection.
Hand sanitizer and wet wipes.
Toilet paper: Not all teahouses will supply this.
Quick-drying towel.
Water purification tablets or a water filter.
Snacks:
Energy bars, dried fruit, nuts, or your favorite trekking snacks.
Miscellaneous:
Camera: With extra batteries.
Portable charger: For charging electronic devices.
Earplugs: In case of noisy lodges or snoring roommates.
Books or cards: For entertainment in the evenings.
Passport, money, and permits.
Remember, the Luxury Everest Base Camp Trek offers more amenities and comfort than the standard trek, so you might not need to pack as much. Also, it's crucial to keep in mind the weight restrictions for the flight from Kathmandu to Lukla. Always pack keeping in mind the weather conditions expected during your trek.
The Luxury Everest Base Camp Trek offers the perfect balance of adventure and comfort, allowing you to immerse yourself in the majestic beauty of the Himalayas while enjoying high-quality accommodations and service. With this comprehensive guide, you now have all the necessary information to plan your once-in-a-lifetime trekking experience. Happy trekking!
Luxury Trekking Package in Nepal
Luxury trekking Packages in Everest Region
If you need any further information, please contact us, Email: at [email protected], Phone: at +977- 985 100 5129 (WhatsApp)