Climbing has been a great part of the land of the Himalayas, Nepal. The land geography of Nepal is different from the rest of the world which makes climbing an adventurous sport. Climbing is definitely an art of challenging weather, temperature, daylights, and different circumstances. The best way of understanding climbing is to measure your ability to overcome different hurdles coming your way and overcome them to submit them. Climbing isn't as easy to do, it requires a lot of strength, increasing your power endurance, and improving technique. Climbing gives you a joyful experience in the Himalayas.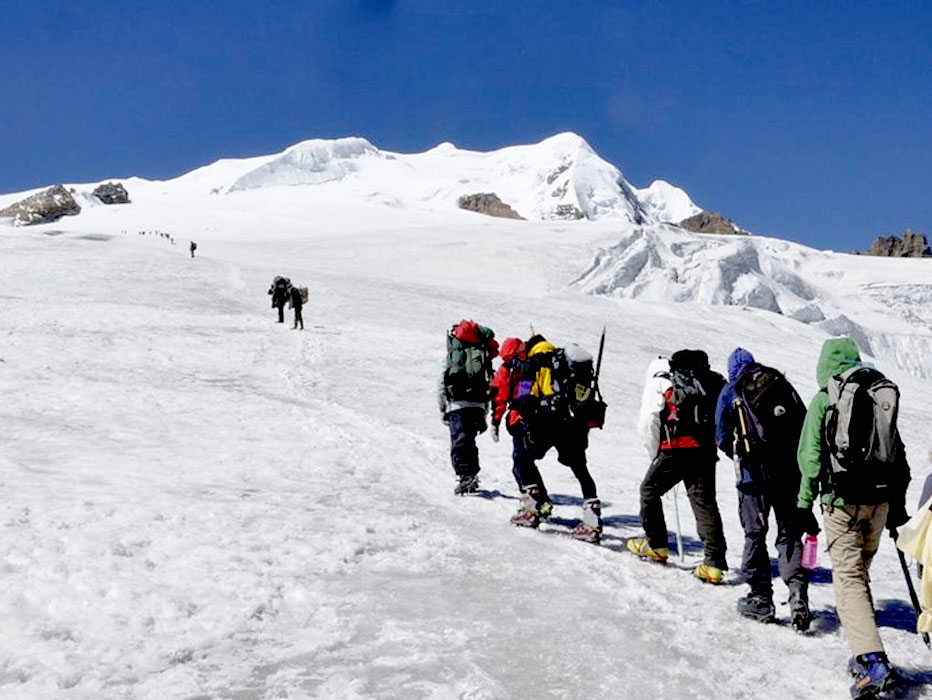 Nepal holds 8 out of the 14 highest peaks in the world, which is astonishing in itself. There are multiple regions in the Himalayas that you can choose to conquer depending upon your abilities. Often challenging people who are ready to overcome that can have real experience of adventure, being at the peak of majestic mountains. The history of climbing goes way back to the 1950s when Annapurna I was the first peak conquered above 8000m, the most famous peak conquered is the summit by Sir Edmund Hilary and Tenzing Norgay Sherpa in 1953. More than 400 mountain peaks are permitted for international climbing and trekking enthusiasts.
Tips for Climbing and Expedition in Nepal
Obtain necessary permits: Climbing peaks in Nepal requires permits from the Nepalese government. Make sure to obtain the appropriate permits for the specific peak you plan to climb, as well as any other necessary permits for the region or national park you will be entering.
Hire an experienced guide and team: Climbing in Nepal can be challenging and requires technical skills. Hiring an experienced guide and a team of Sherpas can greatly enhance your safety and chances of success. Look for certified guides who have experience in organizing expeditions in Nepal.
Acclimatize properly: Climbing at high altitudes requires proper acclimatization to avoid altitude sickness. Take the time to acclimate gradually by ascending slowly, staying hydrated, and listening to your body. Plan for rest days to allow your body to adjust to the altitude.
Pack appropriately: Be sure to pack all the necessary gear and clothing for your climbing expedition, including warm clothing, high-quality mountaineering equipment, food, and other essentials. Be prepared for extreme weather conditions and have a contingency plan in case of emergencies.
Follow Leave No Trace principles: Nepal's mountains are pristine environments, and it's important to minimize your impact. Follow the Leave No Trace principles, pack out all trash, and respect local customs and cultures.
Stay informed about weather conditions: Weather in the mountains can change rapidly, and it's crucial to stay informed about the weather forecast. Be prepared for sudden changes in weather and adjust your plans accordingly.
Train and prepare physically: Climbing in Nepal can be physically demanding. Train and prepare yourself physically and mentally for the challenges of high-altitude climbing. Consult with a fitness professional and develop a training plan that includes cardiovascular exercise, strength training, and endurance training.
Have a backup plan: Climbing expeditions can be unpredictable, and it's important to have a backup plan in case of unforeseen circumstances such as weather changes, route closures, or health issues. Be flexible and prepared to adapt your plans accordingly.
Purchase adequate insurance: Make sure to purchase comprehensive travel and medical insurance that covers high-altitude climbing and emergency evacuations. It's essential to have coverage in case of accidents or emergencies during your expedition.
Respect local culture and customs: Nepal has a rich cultural heritage, and it's important to respect the local culture and customs while on your climbing expedition. Learn about local customs, dress appropriately, and be respectful to the local people and their traditions.
Note: Climbing in Nepal can be physically and mentally challenging, and safety should always be a top priority. Proper planning, preparation, and experienced guidance are key to a successful and safe climbing expedition in Nepal.
Though peaks of different elevations are situated at the heart of the Himalayas range some of the astoundingly beautiful and adventurous mountains that are permitted for national and international foreigners are:
8000m's peaks in Nepal
Everest(8848 m),
Kanchenjunga (8586m),
Annapurna (8091m),
Lhotse (8516),
Dhaulagiri (8,167 m)
Makalu (8463m)
7000m's Peak in Nepal
Himlung Himal Peak (7126m/23,379ft)
Putha Hiunchuli Peak (7246m/23,772ft)
Lhakpa Ri Peak (7045m/23,00ft),
Everest Camp II North(5334m/17,500ft) ,
Churen Himal Peak (7385m/24,229ft)
Baruntse Peak (7129m/23,389ft)
Tilicho Peak (7134m/23,405ft)
Tukuche Peak (6920m/22,703ft)
6000m's Peaks in Nepal
Ama Dablam(6812)
Mera peak(6476m)
Island peak(6160m)
Singu Chuli Peak (6,501 m)
Pisang Peak (6,091 m)
Chulu West Peak (6,429 m)
Kusum Kanguru (6,367 m)
Dhampus Peak (6012 m)
Lobuche Peak (6,145 m)
The climbing isn't just about reaching the summit but a collective experience of culture and religion, experiences in the dense forests, exploration of flora and fauna, Temples and Monasteries, the joy of snow, natural diversity and wilderness, historical sculptures and monuments, traditional and cultural Sherpa villages and settlements. Nepal has been a top destination for those wanting to be a bystander on the lap of the Himalayas. The Himalayas have a tremendous amount of adventure, magic on the luring peaks, silence, and calmness in the dense forest conserved in the national park.
Please, click here for the 6000m peak climbing and expedition.
Best season for climbing and expedition in Nepal
Autumn and Season in Nepal are considered the best season for climbing because the weather during this period of time is extremely calm and peaceful unlike in summer or monsoon season. The temperature in the mountains remains adequate for the Himalayan region which may be cold enough for normal people but it is the best temperature we can get in the whole time of year.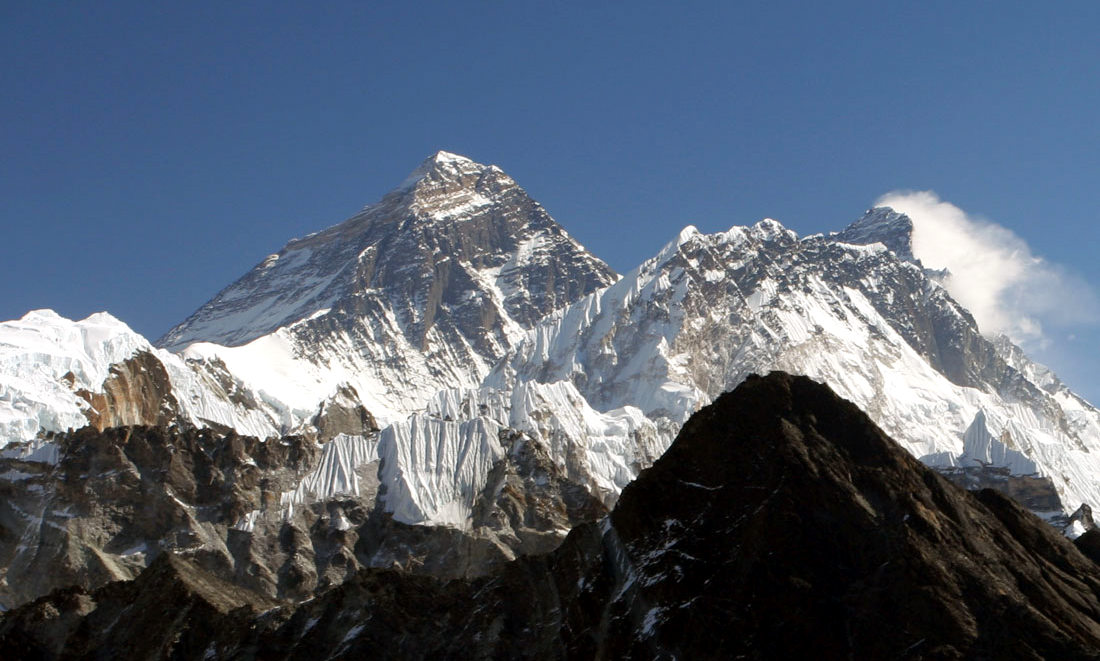 However, the best period for climbing some of the peaks may differ from normal peaks because of the change in physical geography and terrain of that specific peak. The time for climbing would jointly be fixed by you and your professional guide leading you to climb.
Also Read: Best time to visit in Nepal.
Best 8000 m's peak for climbing and expedition
Some of the elite 8000m peaks are considered the toughest peaks in the world, crossing over 8000m has been described as a death zone for climbers. The world-renowned Mt. Everest has been the top priority for climbing and mountaineer enthusiasts as it stands as the tallest peak in the world, however, there are much tougher 8000m peaks that are more challenging than Everest. Annapurna is the perfect example of it, many have tried to conquer the summit but some of them only have been able to reach the top.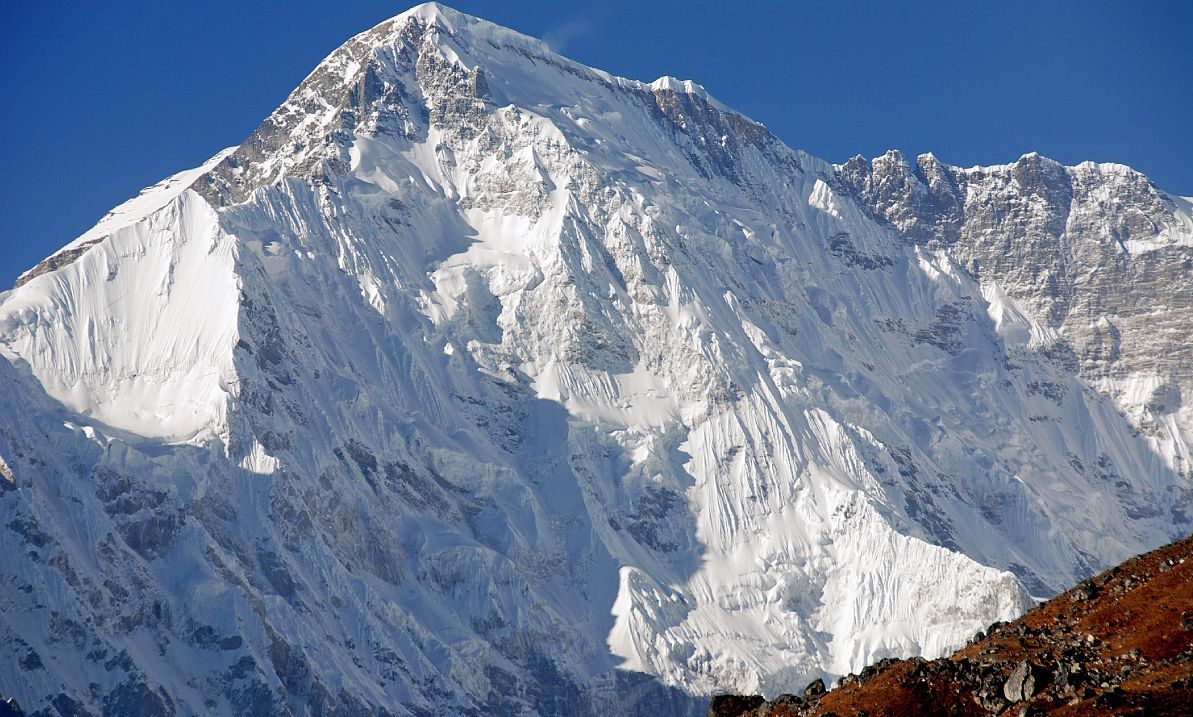 This type of peak requires a lengthy program of getting prepared to summit the peak, from maintaining your physical fitness to getting technically skilled to acclimate your body then only you can practically take to the summit. Likewise, Lhotse, Kanchenjunga, and Makalu are the best out of the best peaks to take on to summit above the elevation of 8000m.
Please, click here for the 8000m peak climbing and expedition.
Gears and Equipment for climbing and expedition
Here are some of the checklists to get sorted to prepare for climbing:
Mountaineering boots
Crampons
Climbing helmets
Ice axe
Fixed rope
Climbing rope
Tent
Sleeping bags
Gas fuel
Mattress
Ski goggles
Water bottle
Water bottles
Waterproof trousers
To learn more about climbing gears, please click here.
Luxury Holidays Nepal has some elite peak climbing plans with attractive offers and bonuses. Island Peak Expedition, Lobuche East Peak Climbing with Everest Base Camp, Mera Peak Climbing, Mt Everest Expedition, Chulu West Peak Climbing, Island Peak Climbing with Everest Base Camp Trek, etc are our more popular and most chosen peaks to Climb.
If you need any further information, please contact us, Email: [email protected], Phone: +977- 985 100 5129 (WhatsApp)