"Although there are a lot of unquestionable reasons to fall in love with your vacation to Nepal, you might just need a little time here to be captivated by the country's amazing natural beauty. Come to Nepal and discover your next dream destination."
Nepal has it all, from its breathtaking sunsets and lofty snow-capped mountains to its spectacular archaeological landmarks, magnificent scenic locations, lakes, rivers, art collections, animal reserves, jungle safari, day trips, trekking locations, global packer adventures, and laid-back lifestyle.
Visit Nepal for a variety of other reasons.
We encourage you to visit Nepal for a variety of reasons. After reading this article on "Why Nepal," I'm confident that you are now daydreaming about Nepal while you sit in your chair and sip your coffee. Despite the fact that there are many obvious reasons to visit Nepal, I want to convey a variety of viewpoints in this blog. Nearly every item on a traveler's bucket list may be found in Nepal. The nation is home to several well-known landmarks and many lovely locations that you would romanticize even after you returned to your native nation.
Simply Anywhere else in the world, Nepal is an absolutely stunning and wonderful nation. Evidently, in Nepal, one visit is insufficient. Nepal is something you never forget. For all types of travelers, this landlocked Himalayan nation offers some of the best of everything. Here are the top 10 excellent reasons to visit Nepal for your upcoming vacation.
1. Annapurna Region
The Annapurna Region is one of the best regions in Nepal – if not in the world – to trek, and enjoy watching the massif Himalayas, rich vegetation, and the adventurous designs of Mother Nature. Annapurna region escalates from Pokhara, "The Queen of Lakes," unites "herself" with some of the most exquisite greenery, and ultimately displays the opulent lifestyle of Nepal's Majestic Himalayas. It is highly unlikely that you won't fall in love with this area the moment you set eyes on it.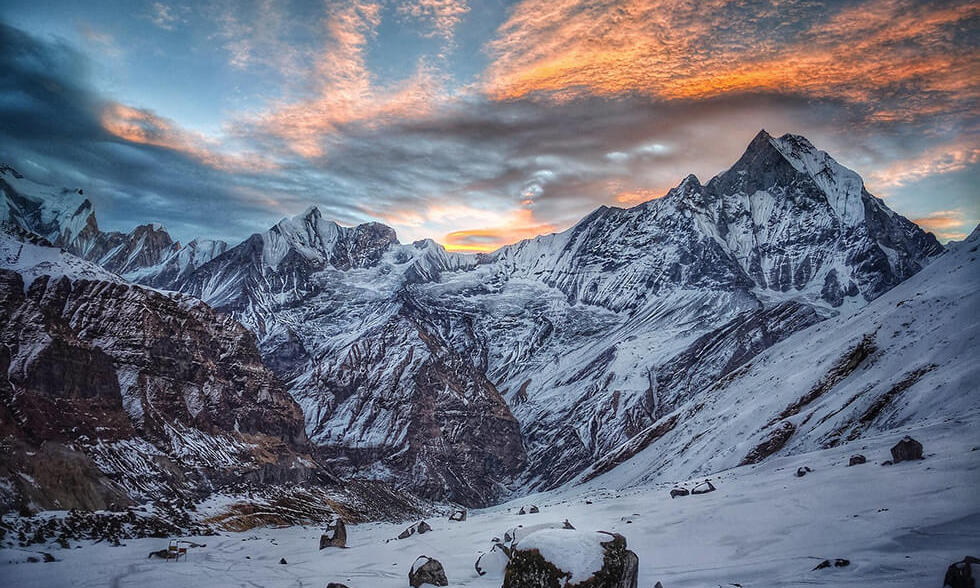 The Annapurna Region is well-known throughout the world for the variety of trekking opportunities it provides. There is something here for everyone, from three-day hikes to the three-week Annapurna Circuit that includes Mustang's ancient kingdom.
Please, click here for the Annapurna Region Trekking Packages.
2. Numerous Adventure Sports and Activities
Nepal offers a wide range of daring activities that will spice up your holiday and make it heroic. Nepal's topography is incredibly varied. You can easily appreciate why this country can be a paradise for adventure junkies given that it is home to the highest mountain in the world Mount Everest and the deepest gorge in the world KaliGandaki. With eight of the top ten tallest mountains in the world, Nepal is regarded as the ideal location for mountain climbing. There are many places to go trekking, but some of the most well-known for you are the treks to Langtang, Manaslu Circuit, Everest Base Camp, and Annapurna Base Camp.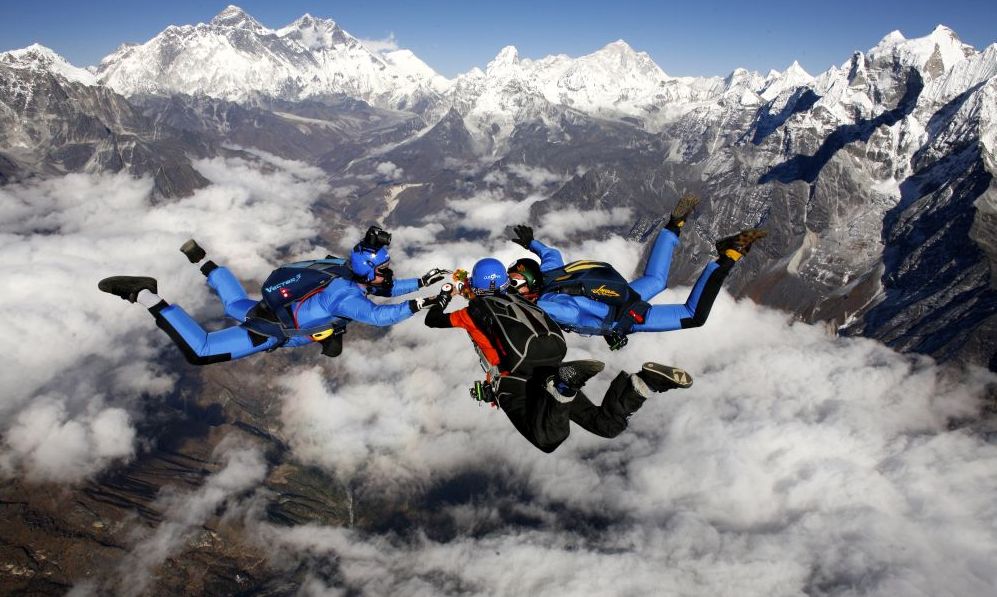 Besides trekking and climbing, you can go for adventurous white river rafting, mountain biking, rock climbing, boating, skydiving, bungee jumping, snow skiing, paragliding, Go Karting, and hot air ballooning.
When visiting Nepal, you really must try waterfall ice climbing in the Langtang Valley or the Annapurna Sanctuary for an extra dose of excitement. For thrill-seekers, canyoning is the ideal alternative activity in the cool waterfalls and deep gorges. These factors make it possible for tourists to select Nepal as their upcoming vacation destination.
Please, click here for the adventure sports in Nepal.
3. UNESCO World Heritage Sites
Nepal, a small country –with an area of 147,516 sq. km, is home to ten UNESCO World Heritage Sites, which enhances the supplementary class of the country. These Sites are peaceful to visit, but despite the renovation program – because of the Earthquake – the sites are still time-worthy to visit. However, Nepal is an open museum of thousands of temples and historical artifacts.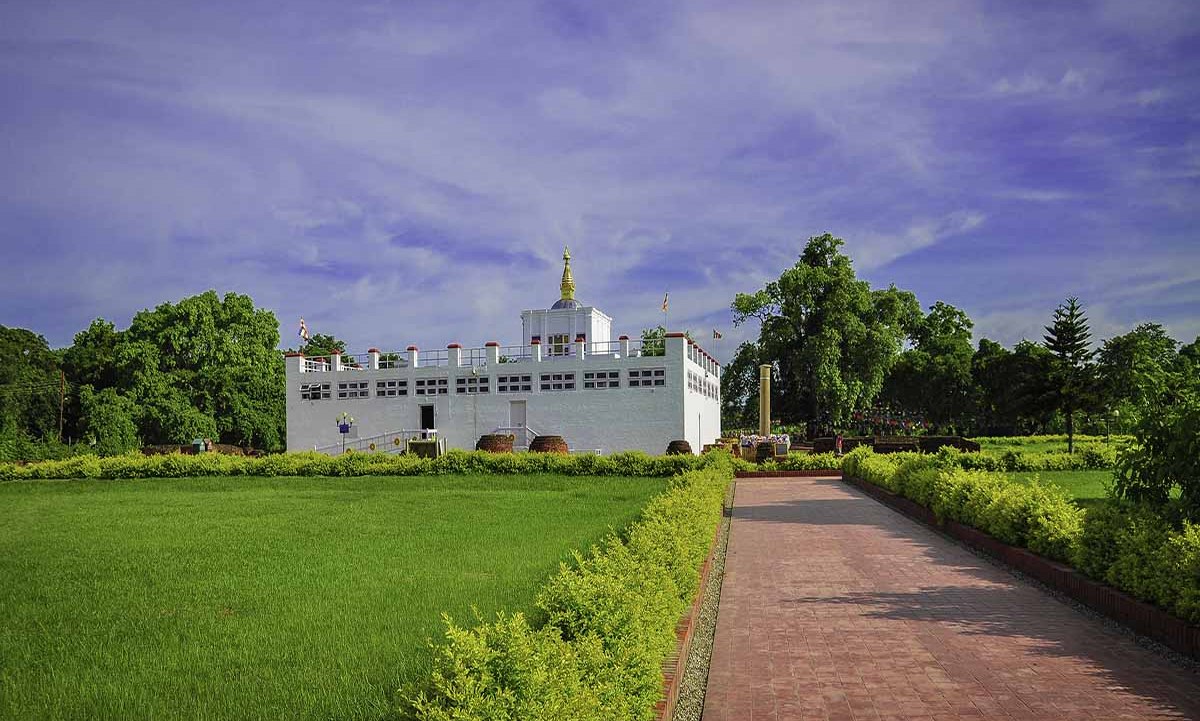 We recommend you to visit various (crowded and silent) alleys and corners of Nepal to souvenir your memory of Nepal, and the Old and Vintage Culture of the country.
4. The Diversity of Culture and Geography
The land in Nepal ranges from 65 meters above sea level in Jhapa to 8,848.86 meters above sea level on Mount Sagarmatha (Everest), despite the small size of the nation. Numerous hills, forests, lakes, waterfalls, glaciers, icefalls, glacier lakes, and snowcapped mountains can all be found here. Therefore, Nepal is the ideal travel location for everyone in the world. There are more than 124 different ethnic groups in this country, all of which have distinctive cultures, traditions, languages, and ideologies. They also have distinctive foods and musical influences. Despite the wide range of religions and castes, Nepal is a remarkably pleasant country to live in, and its citizens take pride in spreading happiness and smiles. Every day of the full year is dedicated to the fast and festival.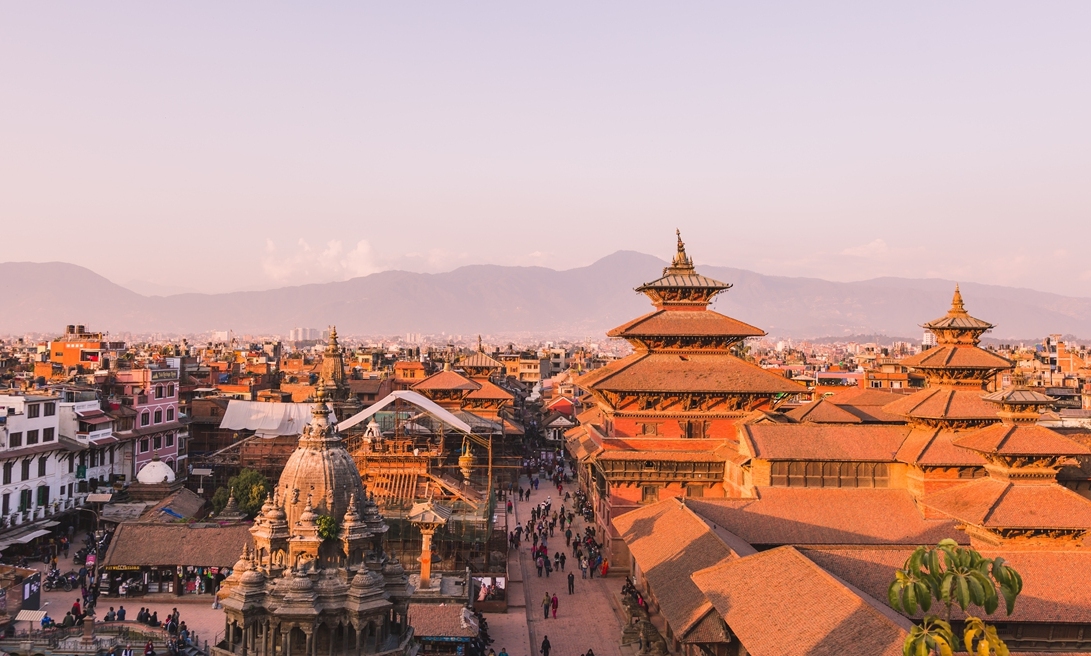 Nepal is a living cultural and traditional museum. At Kathmandu Durbar Square, you may see a living goddess named "Kumari" and Nepal is the only place where the living goddess "Kumari" exists. Nepal has a varied physical landscape and multicultural population. The ethnic groups are spread over the nation, from the Tarai lowlands to the mountains and Himalayan highlands. This is a fantastic chance to learn about their culture, history, and way of life, which would be a fresh learning experience for everyone.
Please, click here for the Cultural and Historical Tour.
5. Nepalese Cuisine
Nepal's geographic and cultural variety contribute to its abundance of food. Despite being heavily influenced by its neighbors, both India and China, Nepali cuisine still has its own distinctive flavor. Nepalese food tastes lead South Asian Cuisine in terms of well-adjusted flavoring and producing much healthier food. You must consume some of Nepal's specialties before leaving the country. The national meal of Nepal, dal-bhat-tarakari (lentils with rice and curry or vegetables), is available at practically every eatery and is eaten for breakfast, lunch, and dinner. Thakali Cuisine and Newari Cuisine are also one of the best food varieties that you can try in Nepal.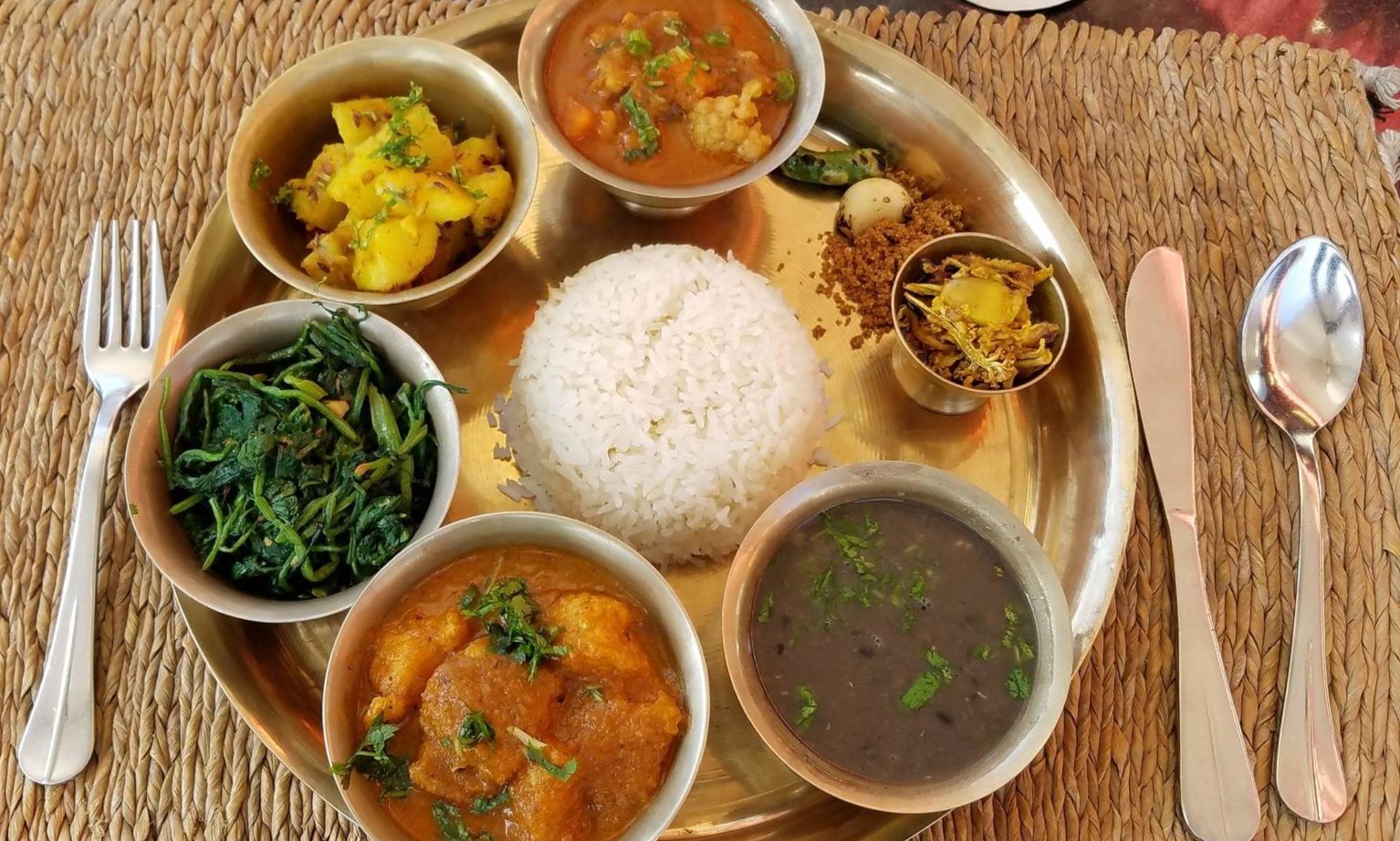 A popular and loved by every Nepali snack that can be found on every corner and is well worth tasting several times is momo or Nepalese dumplings. It can contain a wide range of veggies and meat and is often served with a tomato-based sauce. Street stall food, Chatamari, dheedo, aloo tama, and other well-known Nepali dishes are also available. Food is very affordable here in Nepal.
6. Value of Money
Nepal is a well-known destination to spend a short vacation, long holidays, or even a Honeymoon around the world with reasonable spending. Statistically and economically, if you match the spending during hiking, treks, or tour of Nepal with the rates from the other countries, possibly the difference will express how Nepal is a money-worth country. You can find an awesome range of Food items and pricing; you could live here for $ 20 per day, Nepal also provides neat and hygienic hotels for about $20 per night.
7. The variation in Elevation
Nepal is only the country in the whole world where the elevation changes from 62m to over 8848m above sea level. And also Nepal is gifted with the deepest George to the World's highest Mountain, including the top 8 World Mountains. Green and lush forest in the dry desert in the Himalayas (Manang and Mustang) is the greatest natural property of Nepal. You will certainly fall in love with these.
8. Lakes in Nepal
In the world, for an outstanding display of their natural beauty and peculiarity, the lakes of Nepal have gained much reputation. Rara Lake (the biggest lake in Nepal), Sheyphoksundo Lake (the Deepest Lake in Nepal), Fewa Lake (Pokhara), Begnas Lake (Pokhara), and Tilicho lake (a lake situated at the highest altitude in the world) are some of the freshwater lakes.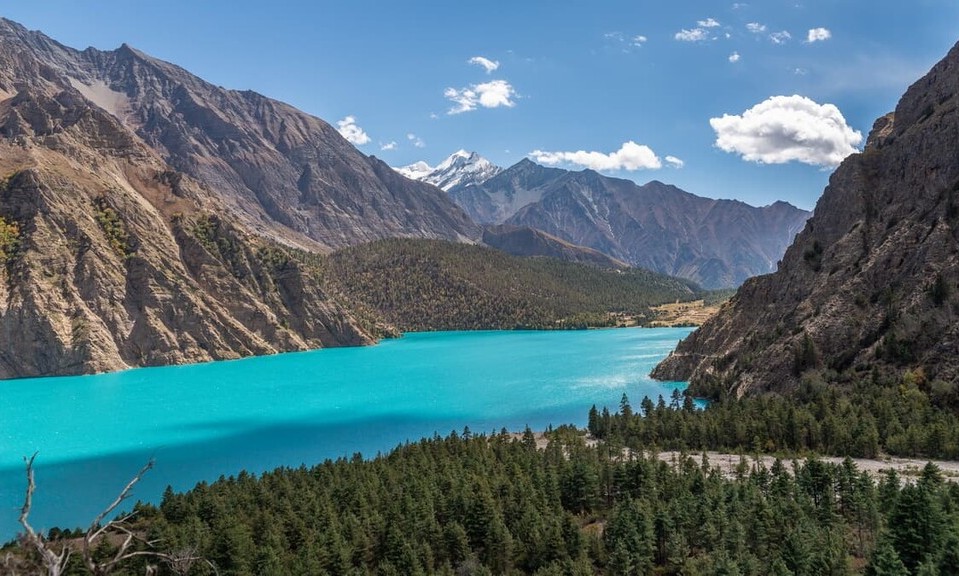 There are also many glaciers in the mountain region. Only, counting famous (discovered) lakes of Nepal, but there are over 200 Lakes, of exceptional beauty with glaciers' origin, and many of them are famous from the Hindu religious point of view, await to be discovered by you.
Also Read-10 Must Visit Lakes in Nepal
9. The Most Unforgettable Sunrise & Sunsets
The first thing that comes to mind when someone mentions this part of the Himalayas is the unmatched sunrises and sunsets. It's breathtaking to watch the sun slant down across the tallest mountain summits.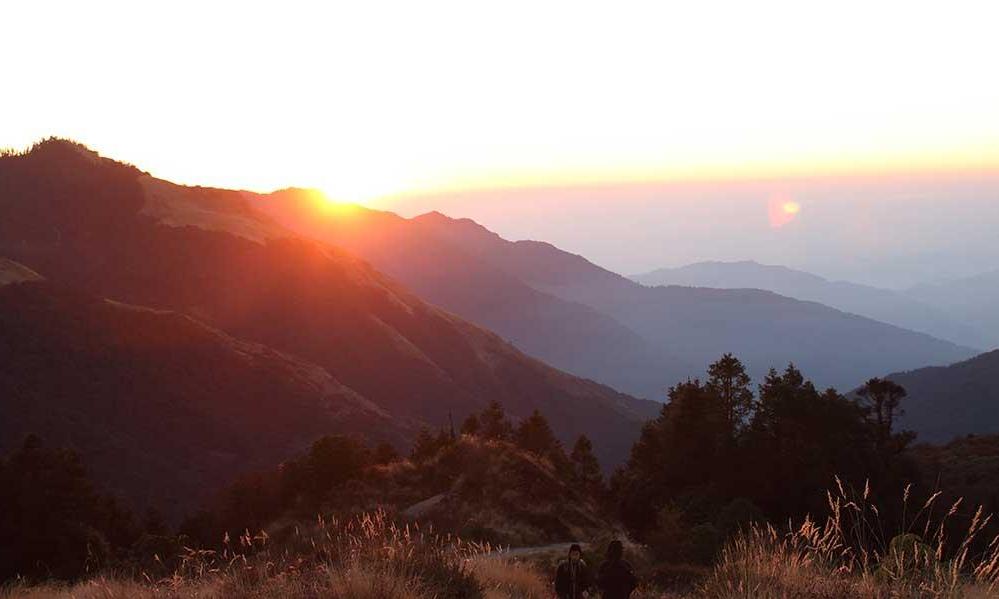 Whether it's sunrise or sunset, as the sky gradually changes into brilliant red and orange colors, the view seems so strange since the sky's color is changing so rapidly at this time. This is when travelers look forward to seeing the event the most.
Also Read: 7 most popular viewpoints near Kathmandu valley
10. Incredible Variety in Flora and Fauna
Even though it is a small nation in the land of the Himalayas, Nepal is a fantastic place for a naturalist to observe the world's greatest variety of plants and animals. It is not unexpected that even in a tiny area of fewer than 100,000 square miles, Nepal has a broad diversity of wild floras and faunas that are uncommonly located anywhere in the world, in addition to heights ranging from 70 meters to 8,848.86 meters.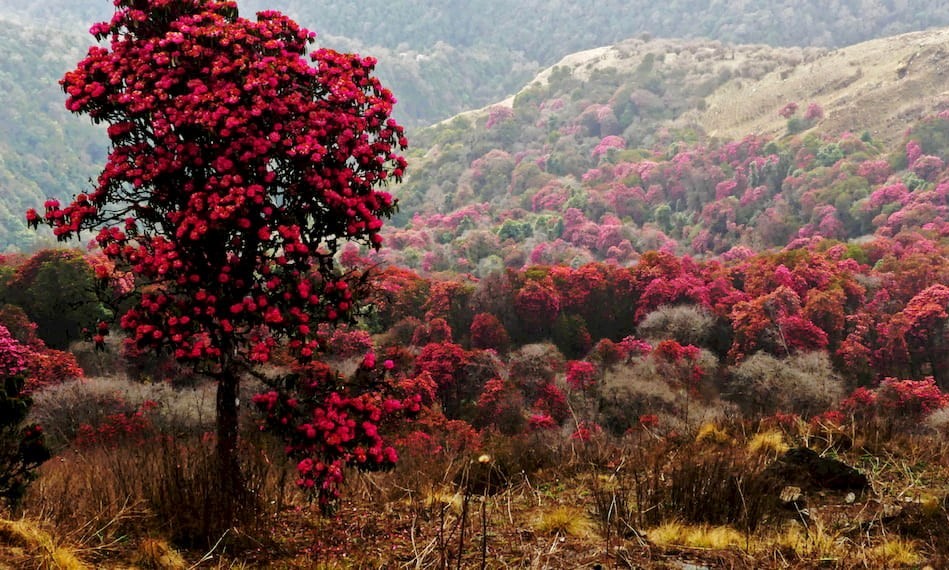 You will undoubtedly see the varied hues of Nepal's vegetation and species whether you are on a wildlife tour of the country, enjoying a local homestay trip, or considering a stroll through one of the country's national parks or conservation areas.
Also Read-Incredible Flora and Fauna of Nepal
For various amazing tours in Nepal, please click here.
If you need any further information, please contact us, Email: [email protected], Phone: +977- 985 100 5129 (WhatsApp)