The Everest Region is one of Nepal's most beautiful destinations for travel, adventure, and learning more about the local way of life, Himalayan culture, and natural environment. In addition to the mountain, this area has many more attractions that will fascinate you. The Everest Landing Heli trip is one of the amazing ways to admire and get lost in the majestic views of the gigantic Himalayan ranges.

Here are a few locations in the Everest Region, where you may take an Everest Helicopter Tour and get the best views of the neighborhood.
Lukla 2,860 m (9,380 ft) - Gateway to Everest Region
Helicopter tour to Everest starts with take off from the Kathmandu Airport Helipat and then transport you to Lukla. You can take an aerial picture of the metropolis as well as a few dispersed settlements in various locations. Magnificent forests and numerous Himalayan hills will also be visible. You will get the experience of landing in one of the most dangerous airports in the world and it gives a really thrilling vibe to the travelers. As you arrive in Lukla, the helicopter stops to refuel. It normally takes 15 minutes to recharge. You will fly toward Kala Patthar after refueling. When you soar above hills and Namche Bazaar, you will see the topography changing.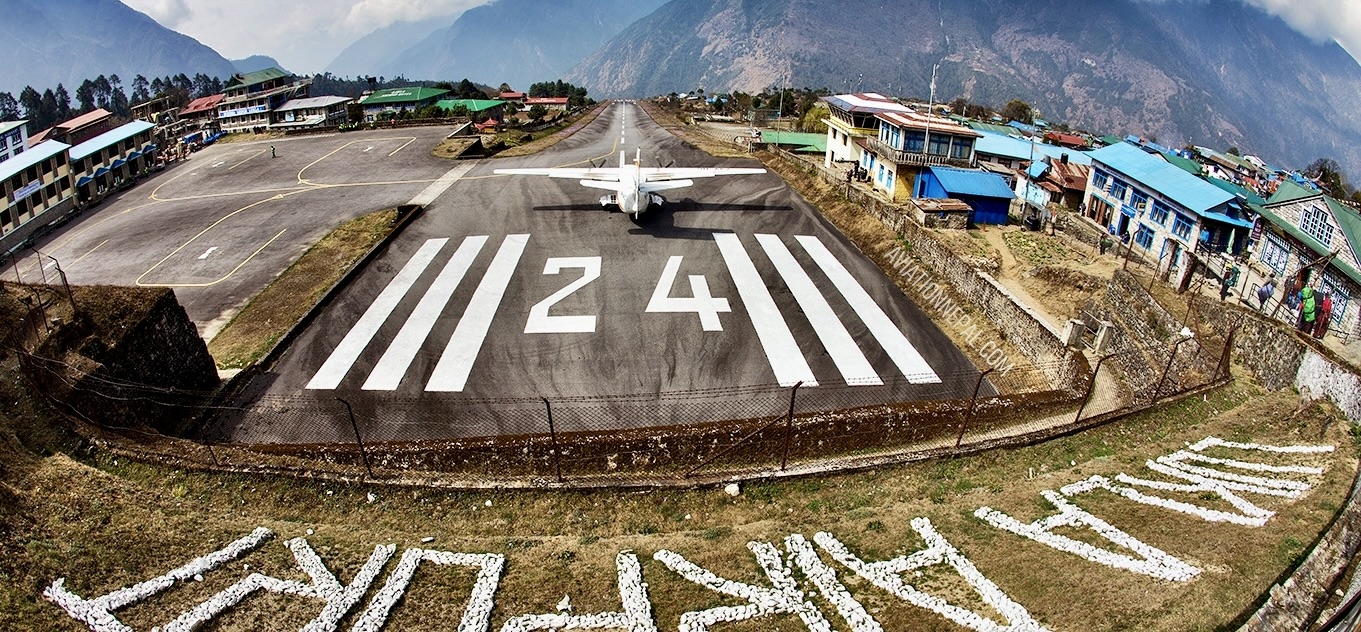 Everest Base Camp (EBC) - 5,364 meters (17,598 ft)
Everest Helicopter Landing Tour will take you from above the Everest Base Camp, which is the main trekking destination in Everest Region. Many trekkers and climbers spend their nights in tents at Everest Base Camp. From the base camp, visitors can take in the breathtaking panorama of the mountain summits. Although the distance is challenging to traverse on foot, spending the night there and seeing the night sky and sunrise is priceless.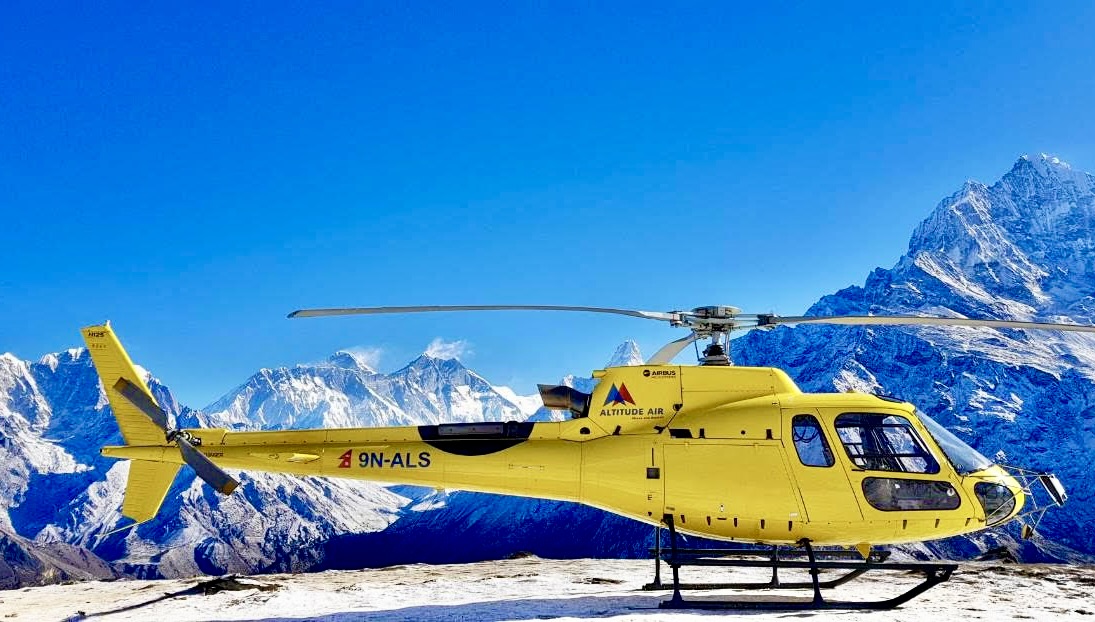 The Everest Base Camp Helicopter flight tour does not land at the Everest base camp due to the movement of the glaciers, avalanches, and rock falls. From the Base Camp, the View of Mt. Everest is blocked by other towering peaks of Lhotse and Nuptse. The best, safest and right viewpoint is at the base of Kalapathar.
Kala Patthar - 5,600 meters (18,373 feet)
One of the best and most uninterrupted views of Mount Everest, the tallest mountain in the world at 8,848. 86 meters (29,029 feet), can be seen at Kala Patthar, which translates to "black rock" in Nepali. On the way towards the Kala Patthar, you will see the beautiful Khumbu Glacier, Pheriche, Tengboche towns, the Buddhist monastery and many more surrounding things as well. A feature of the Everest base camp helicopter tour is frequently cited as the opportunity to view the beautiful mountain up close. The allotted time for visitors to spend at the Kalapathar landing site is just ten minutes. In spite of this, tourists are given a breathtaking view of the mountains like Pumori, Changste, Everest, Nuptse, and Lhotse, as well as many other nearby summits and Tibetan peaks. for those ten minutes.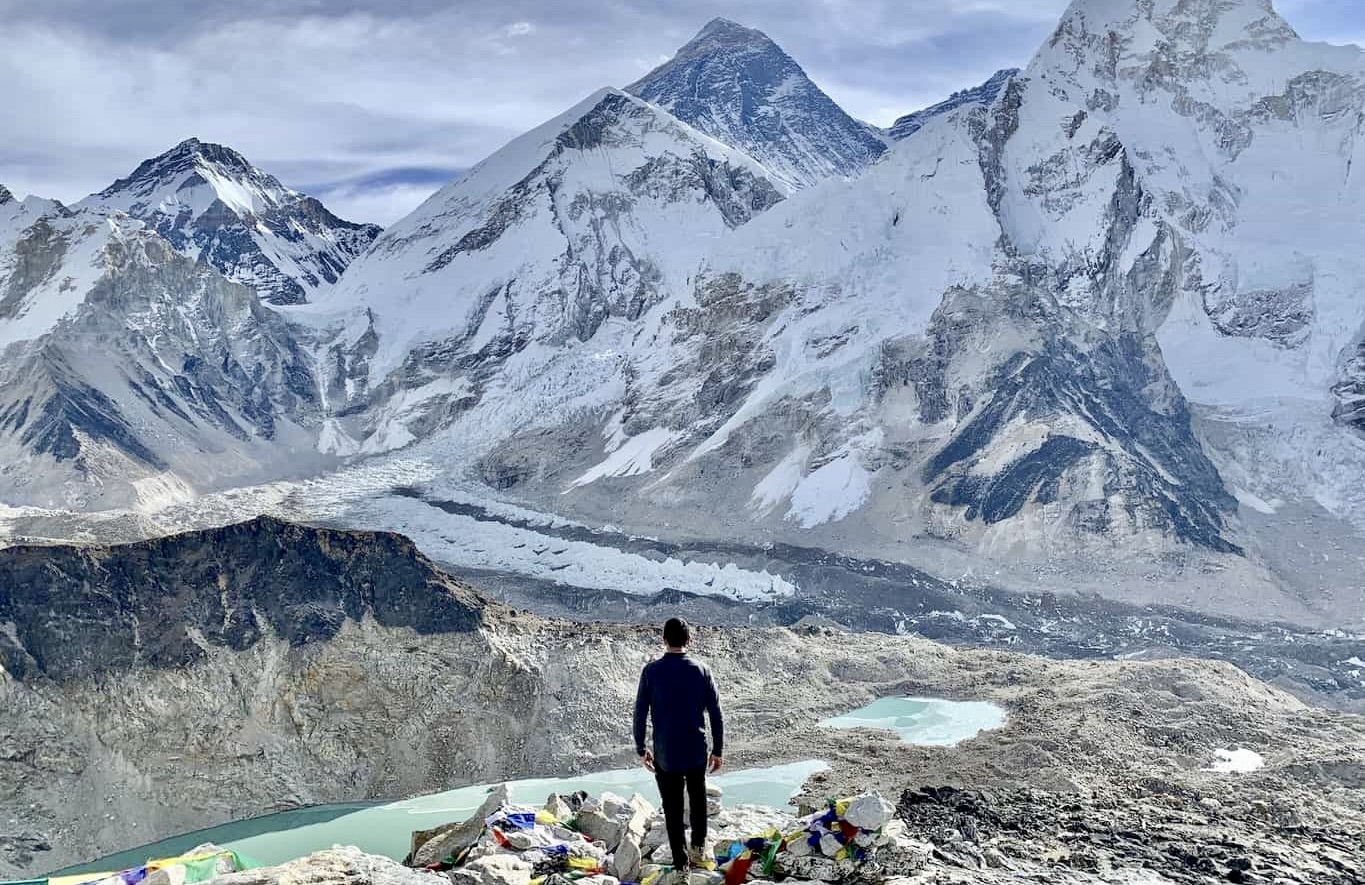 Everest View Hotel - 3,962 meters (13,000 feet)
The most well-known hotel in the Everest region is Hotel Everest View. It offers a stunning view of Mount Everest and the other peaks. Both the services and cuisine are excellent. You'll place your breakfast order and savor the mountain views while eating. For breakfast and to take in the beautiful scenery, a lot of climbers, trekkers, and Himalayan Sherpas visit this hotel. The most thrilling experience for you will be eating a nice breakfast at this elevation.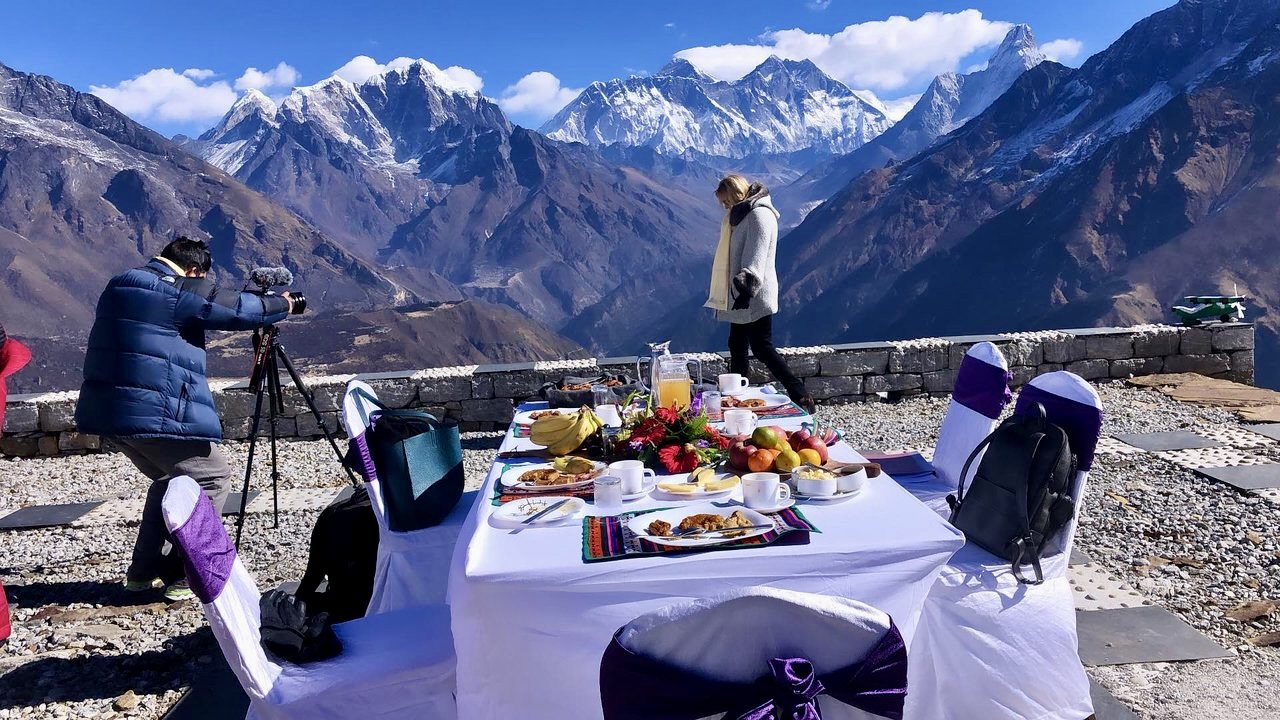 Gokyo Lakes (4,700–5,000 meters) and Gokyo Ri (5,357 meters)
Gokyo is a very well-known location in the Everest Region. lots of people take the Helicopter tour to Gokyo via Everest Base Camp as well. You will probably have a good view of the lovely mountains around the Gokyo valley, Gokyo Ri peak, the Himalayan ice sheet, the green slopes, etc. throughout the trip. One of the nicest sights in Gokyo is the serene, emerald-shaded Gokyo.
Sagarmatha National Park
Truly outstanding and remarkable natural beauty can be seen across the Sagarmatha National Parks, which include the breathtaking highest mountain in the world, Mount Sagarmatha 8848.86 meters (Everest), as well as other spectacular mountains, glaciers, deep valleys, and Many endangered plant and animal species can be found in the area.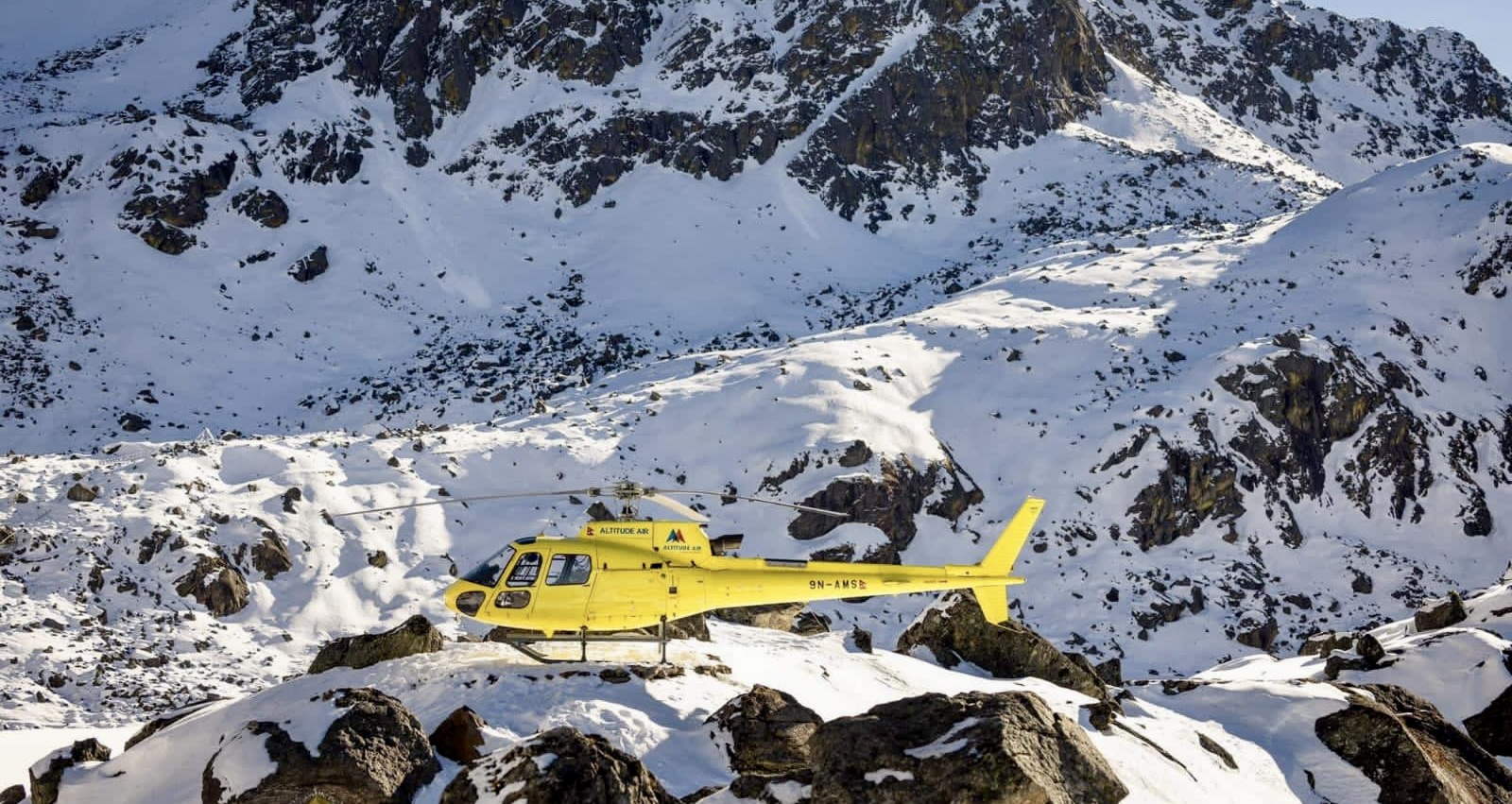 Important Articles regarding Everest Landing Helicopter Tour
We Offer the Following Helicopter Tour Services in Everest Region
1. Everest Base Camp Landing Helicopter Tour - 5 Hours, Starting at USD 800 BOOK NOW
2. Lukla to Everest base camp & flight back to Kathmandu
3. Hotel Everest View to Everest base camp Heli back to Kathmandu
4. Namche Bazaar to Everest Base Camp Heli ride Back to Kathmandu
5. Gokyo and Everest Base Camp Landing Helicopter Tour - 6 Hours, starting at USD 1200 BOOK NOW
Cost of Everest Helicopter Tour
Everest Helicopter tour cost varies with locations, number of pax and duration.
| | | | | | |
| --- | --- | --- | --- | --- | --- |
| Helicopter Tours in Everest Region | Duration | Persons | Route | Private Prices | Sharing Basis |
| | 4-5 hrs. | 1-3 pax | Kathmandu-Lukla-EBC-Kalapathher-Lukla-Kathmandu | $3600 | $ 900 - $ 1100 Per Person |
| | 4-5 hrs. | 5 pax | Kathmandu-Lukla-EBC-Kalapathher-Lukla-Kathmandu | $4000 | $ 900 - $1100 Per Person |
| Gokyo Helicopter Tour | 4-5 hrs. | 1-4 pax | Kathmandu-Lukla-Gokyo-Lukla-Kathmandu | $4000 | $ 900 - $1100 Per Person |
| | 5-6 hrs. | 1-4 pax | Kathmandu-Lukla-EBC-Kalapathher-Gokyo-Lukla-Kathmandu | $4700 | $ 1200 - $ 1400 Per Person |
Everest Heli Tour and Gokyo - Everest Base Camp Heli Tour are popular helicopter tours in the Everest Region.
If you need any further information, please contact us, Email: [email protected], Phone: +977- 985 100 5129 (WhatsApp)