Nepal, a land of mesmerizing landscapes, diverse cultures, and unparalleled trekking experiences, has long been a dream destination for adventure seekers. As the popularity of trekking in Nepal continues to soar, so too does the demand for unique and luxurious ways to explore this breathtaking country. In this blog, we'll take you on an exhilarating journey through the world of luxury helicopter treks in Nepal – an unforgettable adventure that combines the thrill of flight with the majesty of the mountains.
The Ultimate Trekking Experience
Luxury helicopter treks in Nepal offer a unique and unforgettable way to explore the country's stunning landscapes and legendary trekking routes. By combining the excitement of helicopter flight with the traditional experience of trekking, these adventures provide an unparalleled opportunity to experience the best of both worlds.
Helicopter treks typically involve flying to remote and scenic locations, where you'll embark on a guided trek through the majestic Himalayas. With the support of an experienced crew and state-of-the-art helicopters, you'll be able to access parts of the country that would be otherwise difficult or time-consuming to reach.
Popular Luxury Helicopter Trekking Destinations
Luxury helicopter treks in Nepal cater to a wide range of preferences and interests, with popular destinations including:
Everest Base Camp: Experience the thrill of flying over the world's highest mountain and landing at Everest Base Camp, where you'll embark on a guided trek through the Khumbu region.
Annapurna Base Camp: Soar through the skies to the Annapurna Base Camp, a breathtaking destination surrounded by a panorama of snow-capped peaks. From here, you'll trek through the diverse landscapes of the Annapurna region, passing through charming villages and lush forests.
Langtang Valley: Fly to the picturesque Langtang Valley, where you'll trek amidst rhododendron forests, traditional Tamang villages, and dramatic mountain vistas.
Upper Mustang: Journey to the remote and mystical region of Upper Mustang, where you'll explore ancient monasteries, unique landscapes, and the rich cultural heritage of the Tibetan-influenced Lo Manthang.
Luxury Accommodations and Services
A key feature of luxury helicopter treks in Nepal is the emphasis on comfort and convenience. These adventures often include stays at upscale lodges or luxury campsites that offer top-notch amenities, delicious cuisine, and attentive service.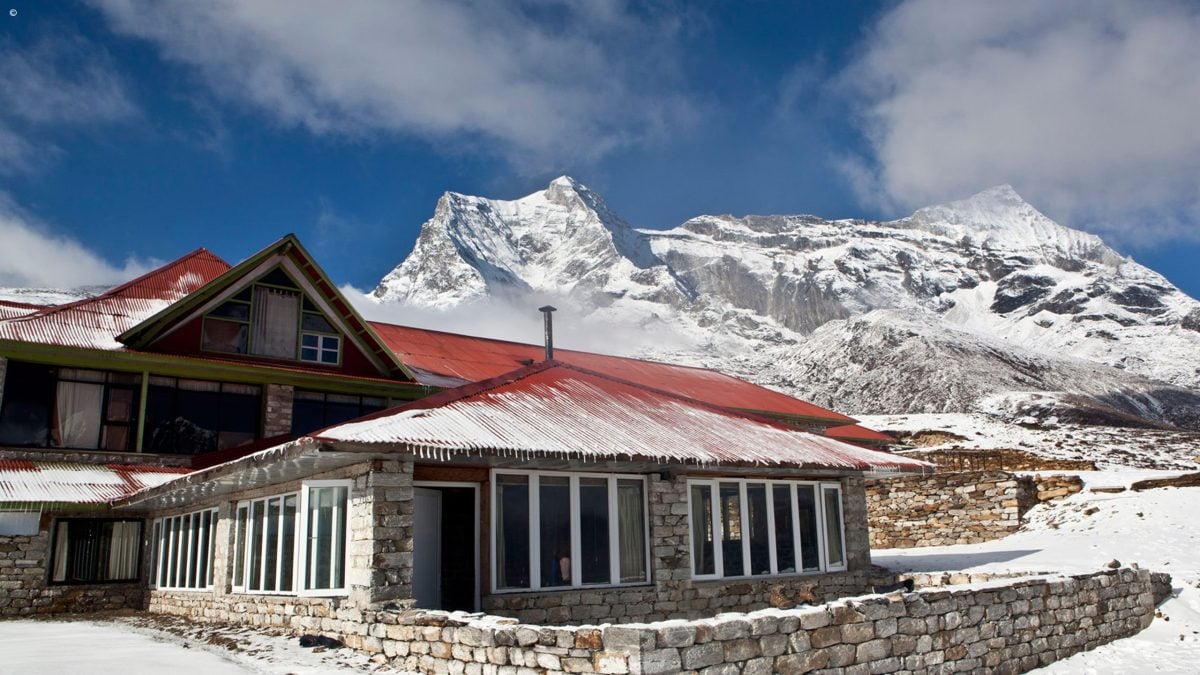 In addition to comfortable accommodations, luxury helicopter treks in Nepal prioritize safety and professionalism. With experienced pilots, state-of-the-art helicopters, and comprehensive safety measures, you can embark on your adventure with peace of mind.
Customizable Itineraries
One of the benefits of luxury helicopter treks in Nepal is the flexibility to customize your itinerary according to your preferences and schedule. Whether you're seeking a short and sweet getaway or an extended adventure, these treks can be tailored to suit your needs.
Sustainable and Responsible Tourism
Many luxury helicopter trekking providers in Nepal emphasize sustainable and responsible tourism practices. By supporting local communities, minimizing environmental impact, and respecting local cultures, these treks ensure that your adventure contributes positively to the region.
Nepal, a country nestled between India and China, is known for its awe-inspiring mountain ranges, rich cultural heritage, and diverse wildlife. With eight of the world's ten highest peaks, including Mount Everest, it's no wonder that Nepal has become a mecca for adventure seekers and trekkers from all over the globe. However, not everyone has the time or physical ability to tackle weeks-long treks through high altitudes and rough terrain. Enter luxury helicopter treks—a unique and breathtaking way to experience the majesty of Nepal's landscapes without breaking a sweat.
Benefits of Luxury Helicopter Treks
Time-efficient: Helicopter treks allow you to cover vast distances in a fraction of the time compared to traditional trekking. This means you can explore more of Nepal's diverse landscapes in a shorter timeframe, making it ideal for busy travelers or those with limited vacation days.
Accessibility: While trekking can be physically demanding, helicopter tours offer a more accessible way to witness the beauty of the Himalayas. Suitable for people of all ages and fitness levels, luxury helicopter treks make it possible for everyone to marvel at the stunning vistas.
Comfort and Convenience: Forget about the long days of hiking and cold nights in basic teahouses. Luxury helicopter treks offer top-notch comfort, with features like plush seating, noise-cancellation headphones, and air-conditioning. You'll be whisked away to exclusive lodges, where you can enjoy gourmet meals, spa treatments, and warm, comfortable accommodations.
Expert Guides: Knowledgeable pilots and guides will accompany you on your journey, sharing fascinating insights about the region's history, culture, and natural wonders. They'll ensure you have an unforgettable experience, tailored to your interests and preferences.
Top Luxury Helicopter Treks in Nepal
Everest Base Camp Helicopter Trek
This ultimate helicopter tour takes you to the base camp of the highest peak on earth, Mount Everest. Witness jaw-dropping views of the Khumbu Icefall, Nuptse, Lhotse, and Ama Dablam as you soar over the Everest region. Your journey will include stops at exclusive lodges in the valleys below and a champagne breakfast with a view of Everest.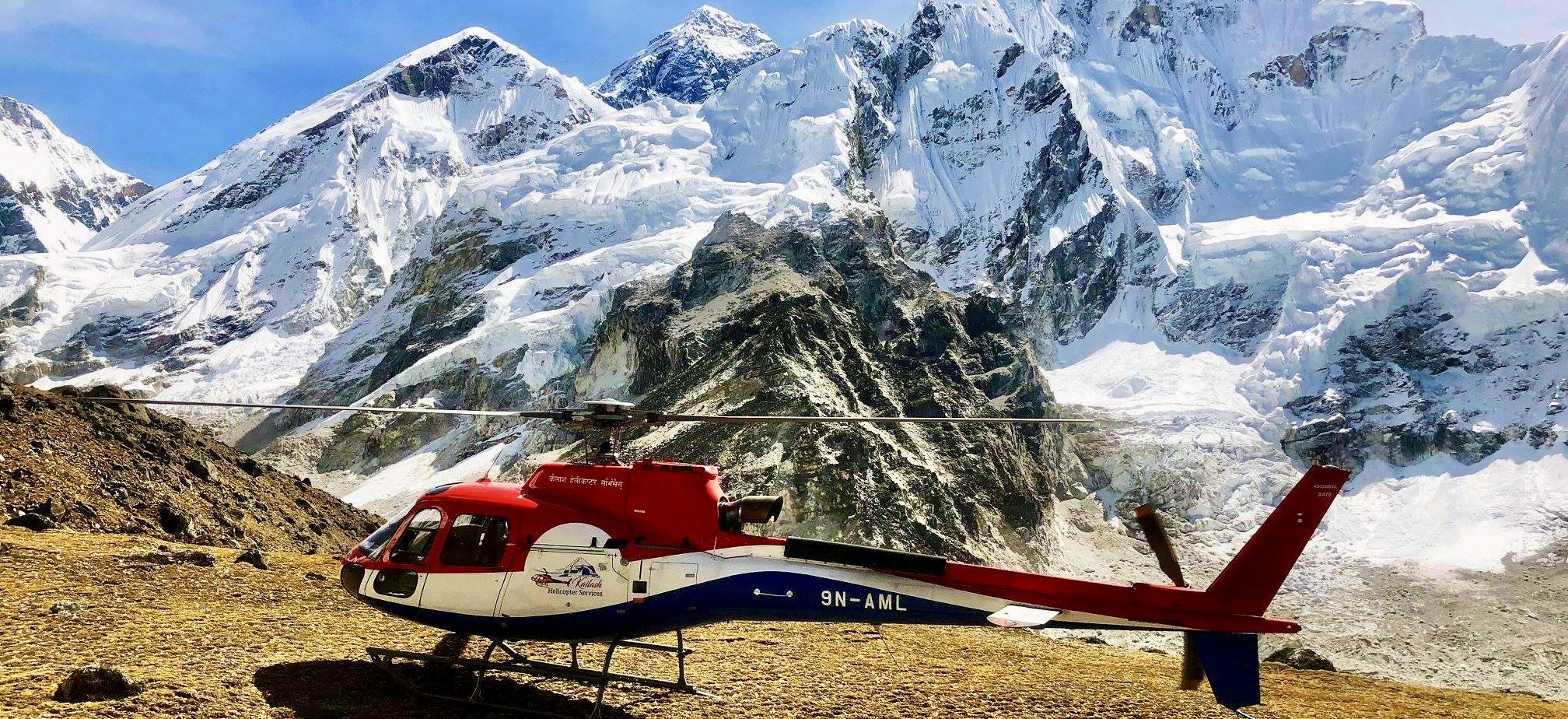 Annapurna Sanctuary Helicopter Trek
Explore the Annapurna Sanctuary, a natural amphitheater of snow-capped peaks, on this unforgettable helicopter trek. You'll have the chance to marvel at the Annapurna Massif, Machhapuchhre, and Dhaulagiri, and experience the unique culture of the Gurung and Magar people in the region.
Langtang Valley Helicopter Trek
Discover the picturesque Langtang Valley, also known as the "Valley of Glaciers." This helicopter trek will take you through lush rhododendron forests, past cascading waterfalls, and over towering peaks, as you explore a region less frequented by tourists. Visit the sacred Gosaikunda Lake and the ancient Kyangjin Gompa monastery, and immerse yourself in the rich cultural heritage of the Tamang people.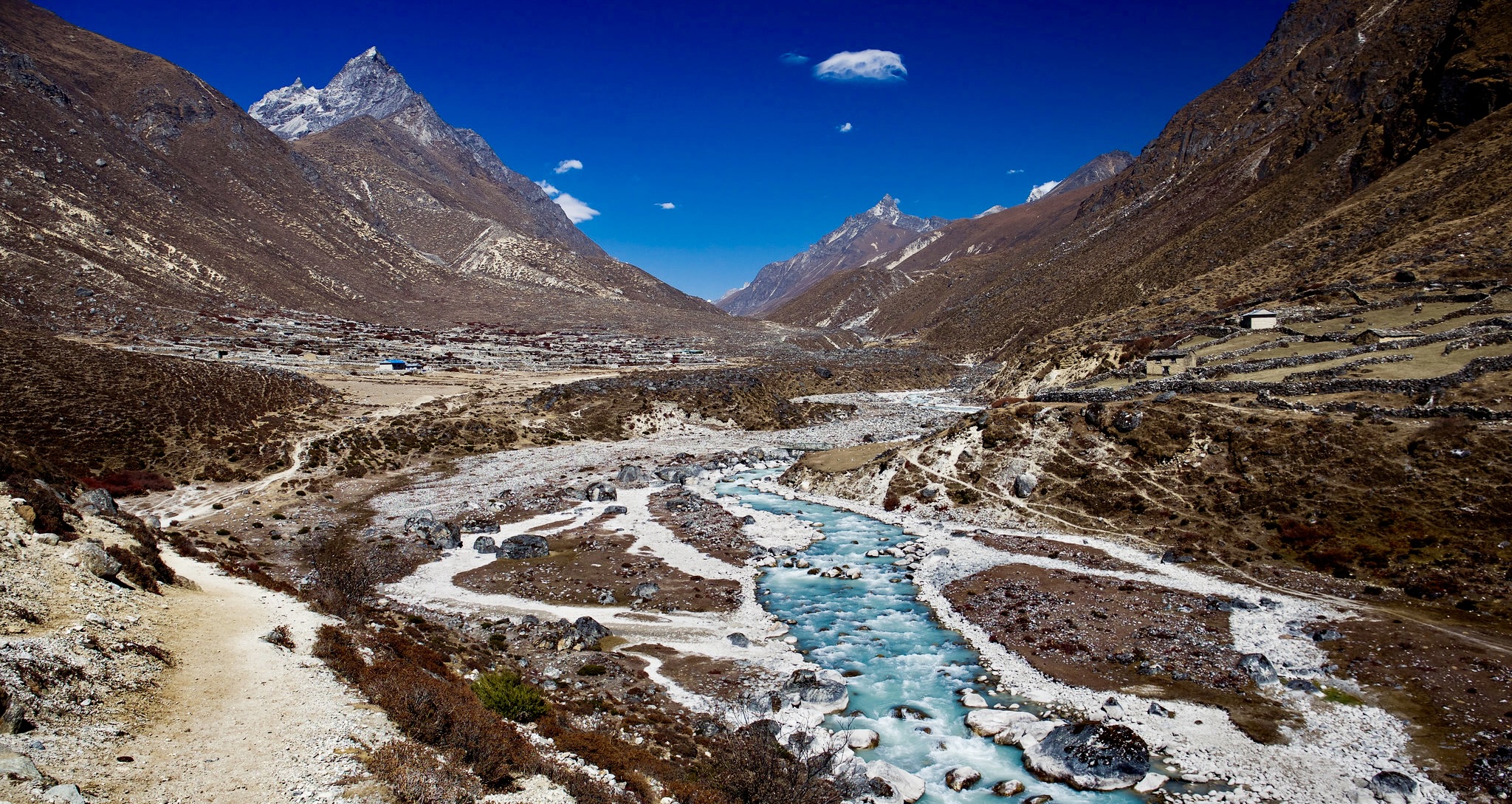 Rara Lake Helicopter Trek
Rara Lake, the largest and deepest freshwater lake in Nepal, is a hidden gem nestled in the remote Mugu district. This helicopter trek offers a once-in-a-lifetime opportunity to experience the pristine beauty of the lake, surrounded by the lush forests of Rara National Park, and the snow-capped peaks of the Himalayas. Stay in luxury lodges and enjoy a range of activities, such as bird watching, boating, and horse riding.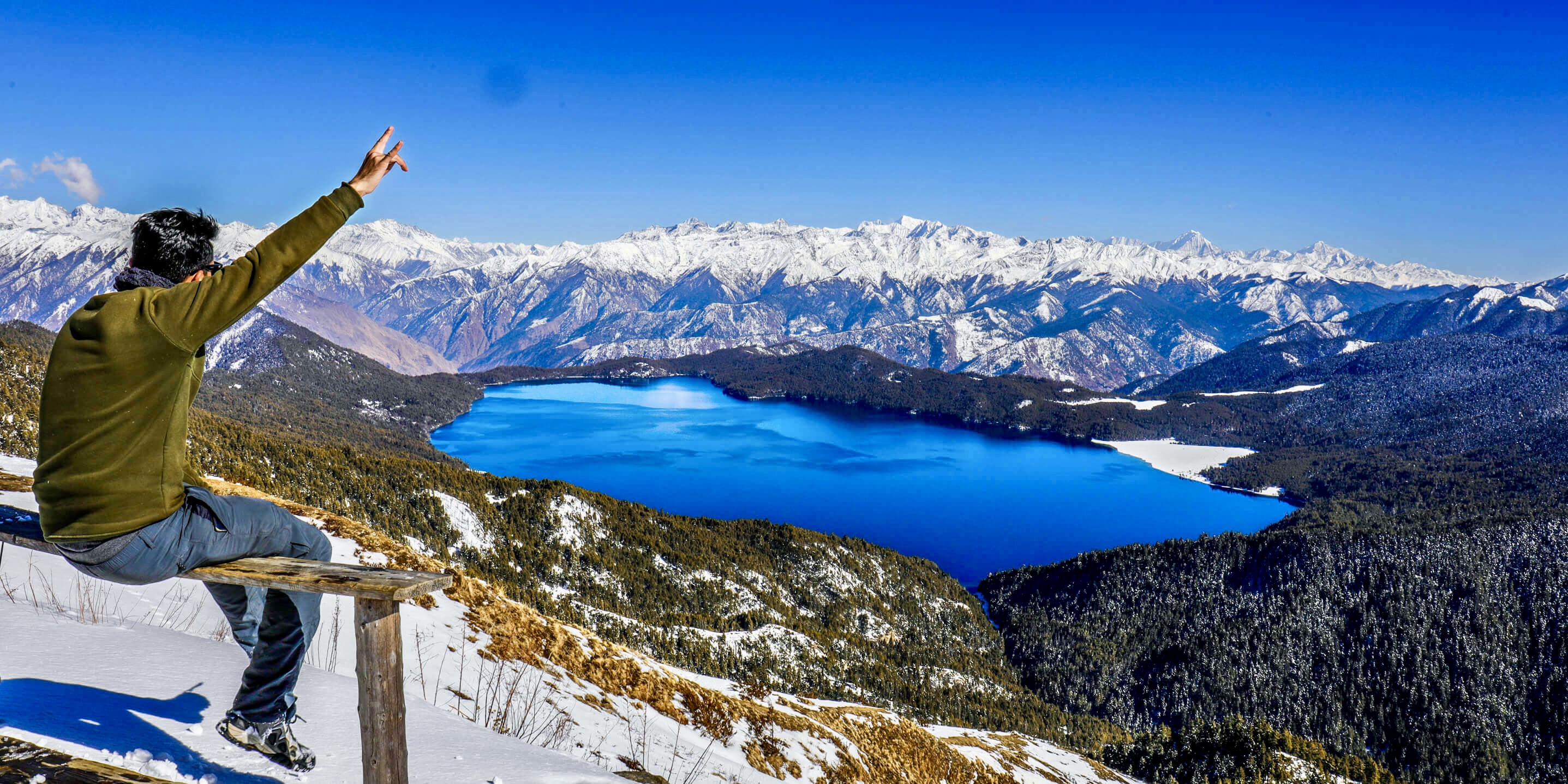 Luxury helicopter treks in Nepal offer an unparalleled experience of the country's stunning landscapes and rich cultural heritage. With breathtaking aerial views, exclusive lodges, and expert guides, these adventures are perfect for those seeking a unique and unforgettable journey through the heart of the Himalayas. So, pack your bags, charge your camera, and get ready to soar over some of the most awe-inspiring panoramas on the planet!
Luxury Trekking Package in Nepal
Luxury trekking Packages in Everest Region
If you need any further information, please contact us, Email: at [email protected], Phone: at +977- 985 100 5129 (WhatsApp)