Everest Trekking is the best trekking region in Nepal where you have a great thrill and adventurous journey. First of all, let's talk about Trekking in Nepal! Nepal is the most iconic destination for adventure and thrilling activities. Every Himalayan range offers a variety of dare games. And trekking is one of the best things to do in Nepal. Walking towards and in the Himalayas means a great journey/ venture of a lifetime. Trekking in the Himalayas offers a huge thrill and adventure challenged by lots of things. Nepal trekking in Everest Region means a lifetime experience of walking around the deep Himalayas to admire the Himalayan beauties.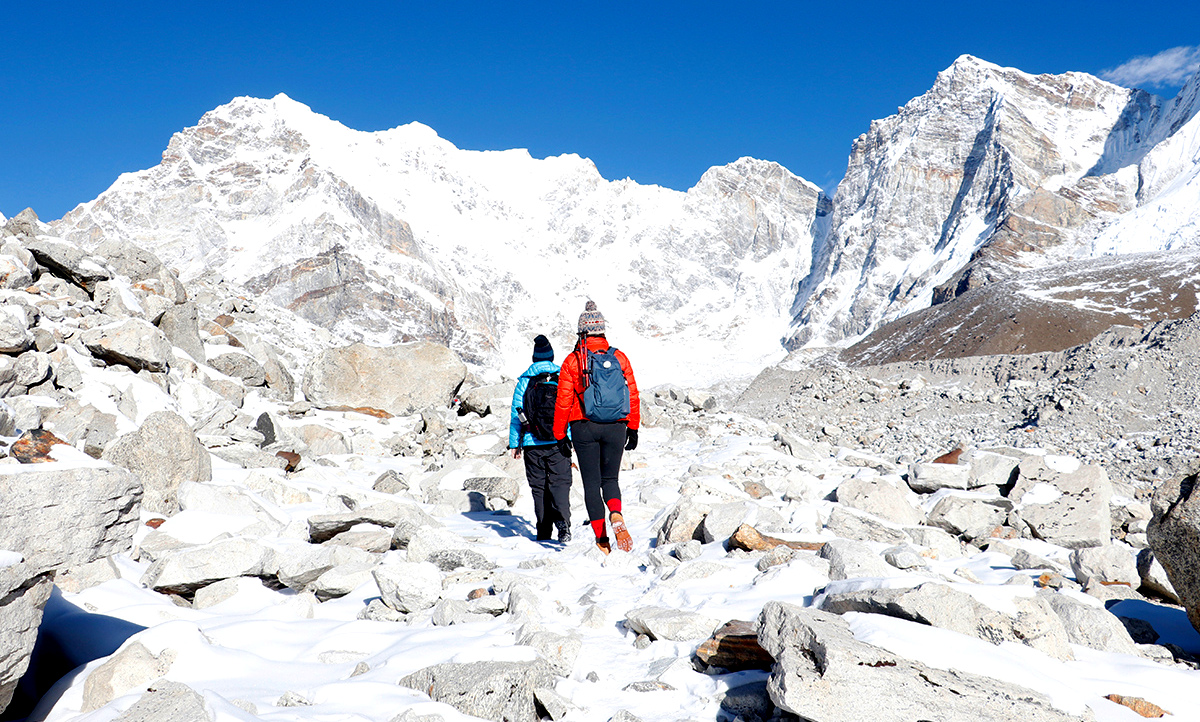 Everest Trekking is one most challenging things that you can do in Nepal. Behind the hardness, toughness, and challenges of Everest Trekking, Everest Trekking hides fabulous moments. The difficulties of Everest Trekking will be passed with beautiful and astounding mountain vistas and glimpses. Everest Trekking means not just walking in the snow and sloppy trails and slippery path, it is also a journey towards the rich culture and traditions as well. The trails of Everest Trekking are full of natural beauties as well as cultural beauties. Typical Sherpa villages and communities, their unique and beautiful cultures and traditions, their costumes, beliefs, and practices, several monasteries in high altitudes which are the center of the Sherpa's faith, Mani walls, and Holy Mantra carved Stones, players flags all on the way and over the rivers and lakes, magnificent Dudh Koshi river and its gorgeous gorge, several suspension bridges and short wooden bridge in water streams and creeks, green hills and lush alpine forest of oak, rhododendrons, Pine and other juniper trees, stunning views of High peaks and mountains, glaciers and snow lakes, slippery and sloppy paths, several tough ascends and descends, etc makes the Everest Trekking so incredible.
Stunning views of the mountains and peaks of Everest or Khumbu Region from several stops and villages and hilltops are so wonderful to admire. Peaks like Mt. Everest, Lhotse, Nuptse, Cho Oyu, Makalu, Barun, Lobuche, Island Peak, Mera Peaks, etc stand tall in front of the trekkers touching the skyline one after another one by one.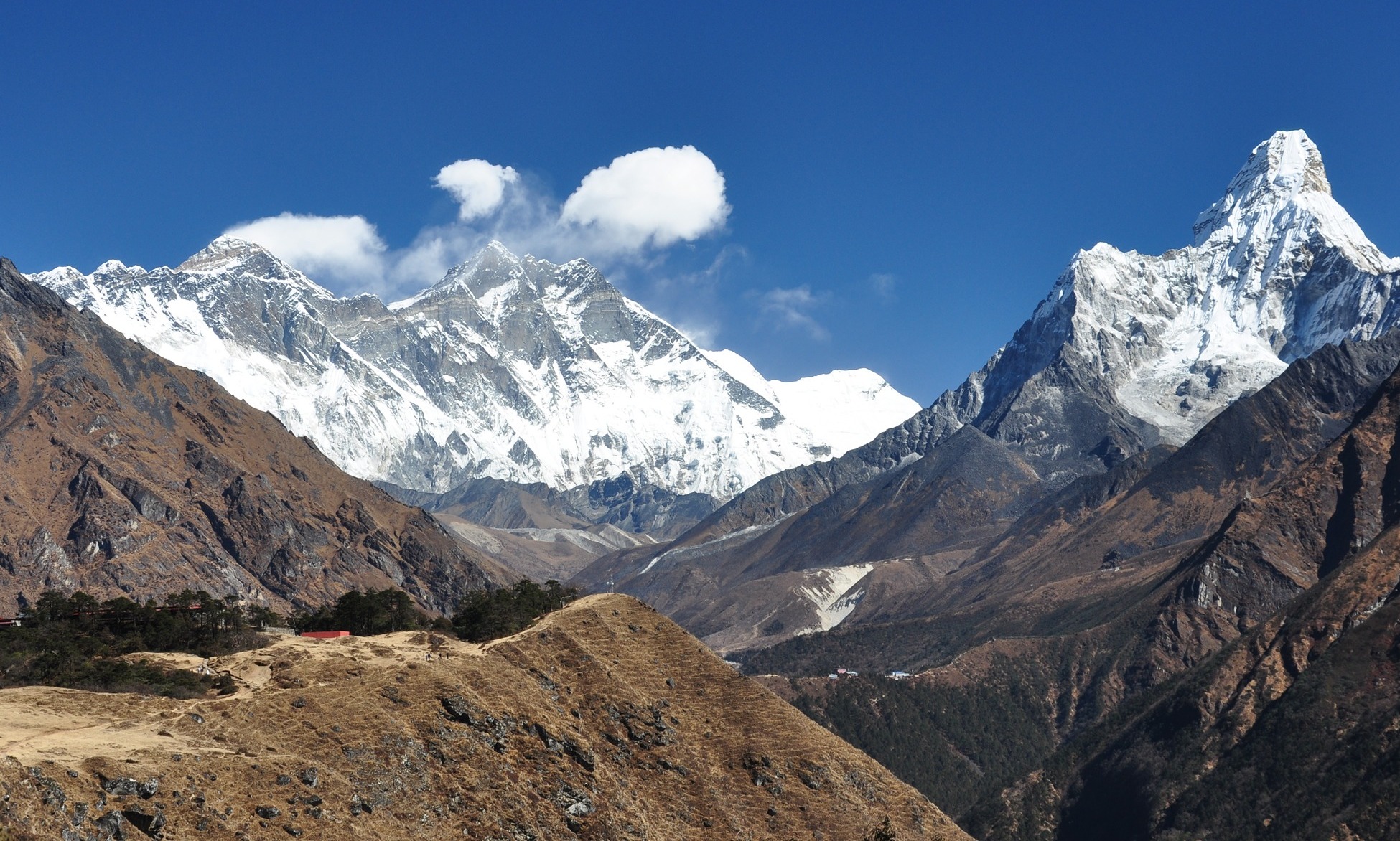 Now Comes to Point! Let's talk about the best time for Everest Trekking!
Most of the inquirer's quire which is the best season for Everest trekking or the best time for Everest Basecamp Trek. They want to know whether Everest trekking or Everest Base Camp Trekking in winter is good or bad.
In the beginning, let you remind that Nepal has 6 seasons, unlike the 4 seasons in the West. The scenario of Nepalese weather and climates is opposite to Australia. Seasons in Nepal are as follows:
| | |
| --- | --- |
| Nepali Season | Season and Months |
| Basanta Ritu | Spring; Mid March to Mid May |
| Grishma Ritu | Early Summer; Mid May to mid-July |
| Barkha Ritu | Summer Monsoon season; Mid-July to Mid September |
| Sharad Ritu | Early Autumn Mid-September to Mid-November |
| Hemanta Ritu | Late Autumn; Mid-November to Mid January |
| Shishir Ritu | Winter; Mid January to Mid March |
For either trekking in Nepal or Nepal Tours, spring and autumn are the best seasons in Nepal. These seasons are so pleasant and the weather is most of the time clear so these are the best season for trekking in Nepal and touring in Nepal.
For more Everest Region Trekking packages please, click here.
Trekking in Nepal in winter
Winter trekking in Nepal is technically impossible. The Himalayan Region has lots of falls and fogs and clouds almost cover the vision. Extreme cold with chilly winds makes life in the Himalayas so difficult. Even Himalayan natives also descend to lower elevations temporarily in the winter season. They bring down their yaks, Sheep, and Changra (Nepalese Pashmina Goat).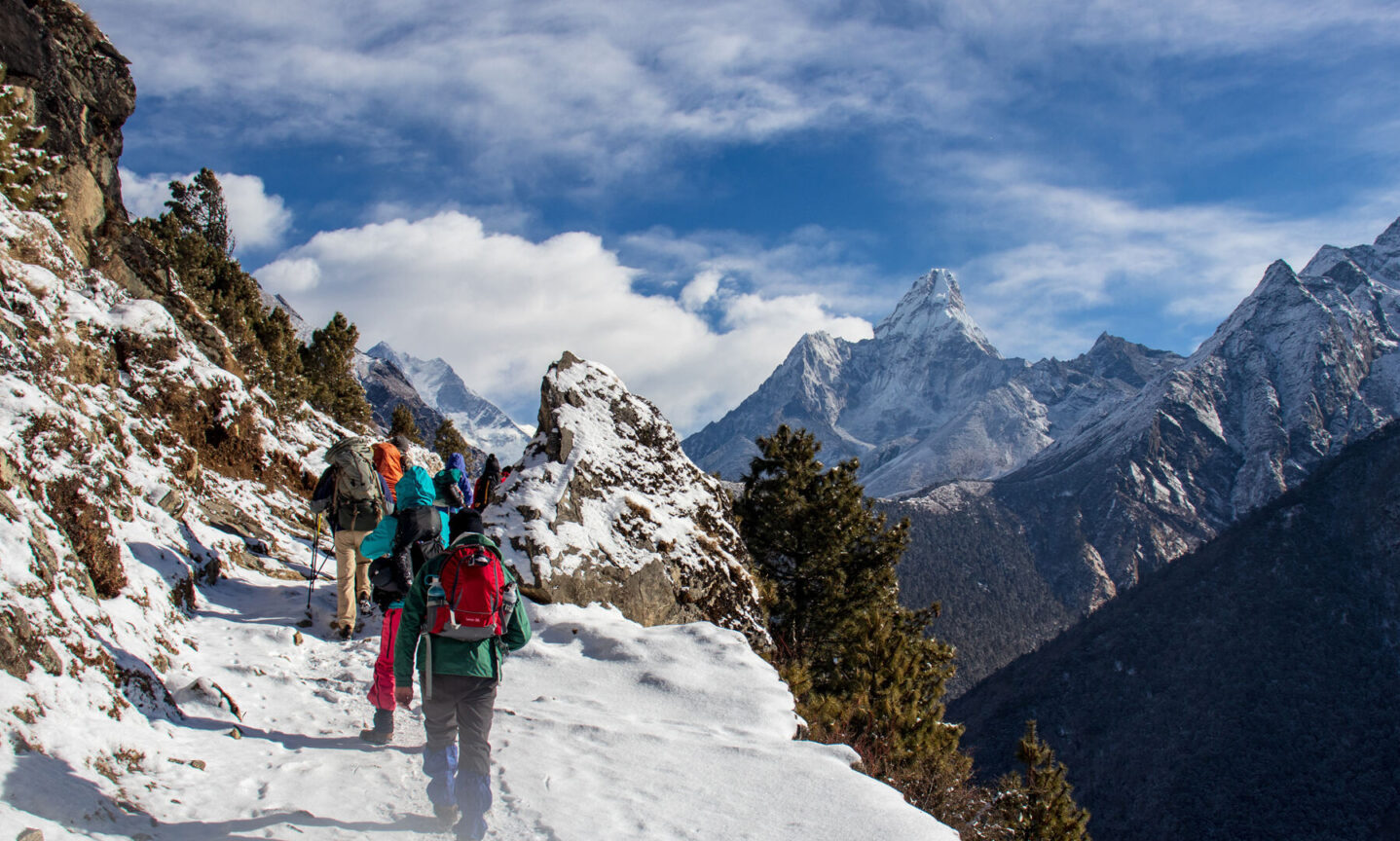 In winter, snows are almost at the elevation of 3000m. Trekking companies in Nepal often recognize the winter as the reserve period or off-season. No trekkers come to Hike the higher elevation.
During winter in the Everest region/ Khumbu region, Snow is found from the very beginning of Namche Bazaar. This means Everest trekking difficulties begin from Namche Bazaar. High falls make the trails so slippery. Walking in snow is very difficult because snow covers your leg up to your Knee. Lakes, streams, and creeks are frozen. No views are seen because clouds and fog cover the scenery. There are lots of things making Everest trekking, one deadly and almost impossible task.
Is there any way of reaching the Everest Base Camp in winter?
There are always alternatives to success and completing your dreams. Who cares about Everest trekking whether possible or not in winter if there is a better way of reaching the Everest region or Everest Base camp in winter? You can make the Everest Helicopter tour or the Everest mountain flight.
The Everest Helicopter tour takes you directly to Kalapatther. Kalapather is the highest or maximum Elevation of Everest Base Camp Trek. It shows beautiful and stunning mountain vistas and panoramas. Whereas Everest Mountain Flight takes you to the Himalayan sky for great views of the mountains of the Everest region and colorized astounding landscapes.
Also Read: Off-season trek in Nepal.
Is there anything possible to trek in Nepal in winter other than Everest Trekking?
It is clear that Everest Trekking in winter is technically or logically impossible. Other best trekking regions in Nepal like Annapurna Trekking, Manaslu Trekking, and Langtang Trekking are also so difficult to trek in winter. But if you are enthusiastic about trekking in Nepal in winter then there is another option where you can trek any time any season. Some short trekking routes having fewer elevations compare to Annapurna or Everest trekking are possible to compete in winter too. Luxury Holidays Nepal is one renowned trekking company in Nepal that operates lots of long as well as short trekking in Nepal in the best Trekking region in Nepal. Ghorepani Poonhill Trek, Dhampus Sarangkot Trek, Luxury Classical Ghandruk Majgaon Trek, etc. are the best short trekking Nepal which you can do in winter as well.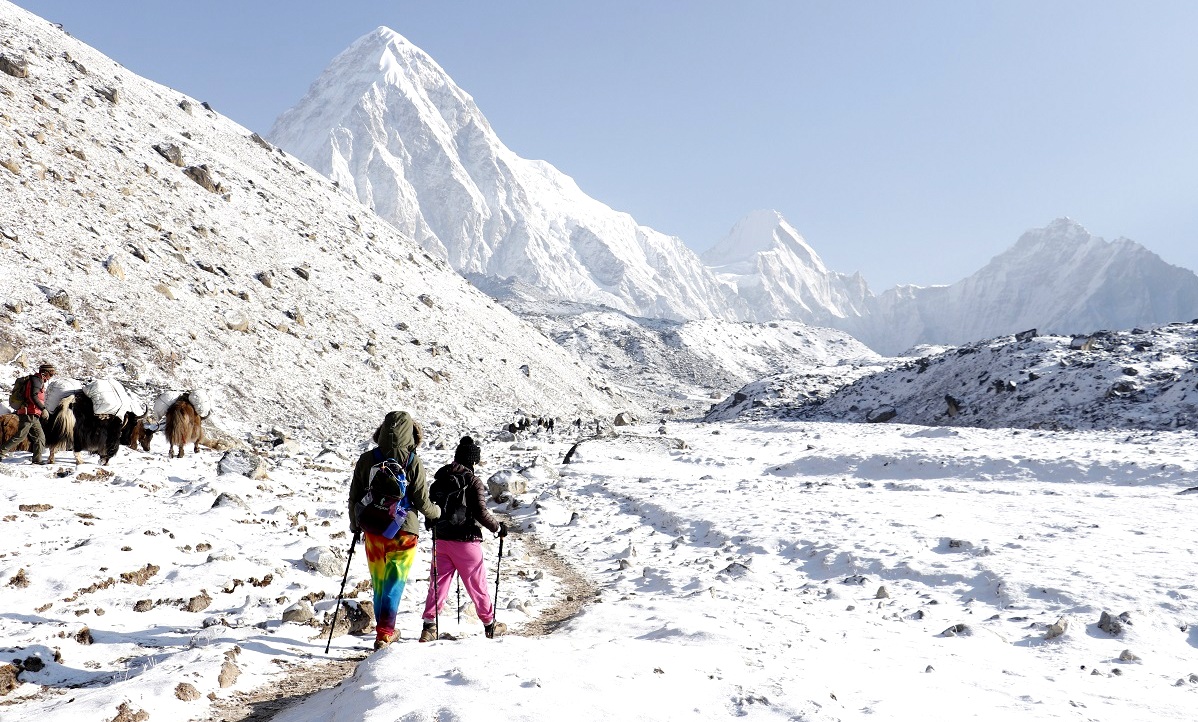 Conclusion
Winter Nepal Trekking in high elevations is a little impossible. Extreme colds, chilly winds, nonstop snowfalls, slippery paths, almost no visibility due to fogs and clouds, etc make Everest trekking and other trekking in Nepal very deadly, risky, and highly challenging. However, there is a possibility of trekking in Nepal in winter as well. Some short and easy trekking is possible to complete even in falls. Some low elevation, easy trails, and less slippery paths are yet possible to cross in winter.
We are very sorry to conclude Everest Trekking in winter little impossible but we offer you the other best possible ways for experiencing the glorious Mount Everest and other sacred mountains of the Khumbu region and the Mahalangur Himal range.
For more options of tours and treks in Nepal please, click here.
If you need any further information, please contact us, Email: at [email protected], Phone: +977- 985 100 5129 (WhatsApp)