Luxury is paramount when embarking on your dream vacation. Yet, luxury transcends just lavish travels and plush beds; real luxury resonates deeply when both your body and mind find utmost satisfaction. A Luxury Holiday implies a journey enriched with remarkable explorations, complemented by premium services and amenities. These exclusive services and facilities elevate your experience, gifting you added delight and enriching insights during your travels.
Nepal stands out as a nation that attracts tourists through its rich blend of natural wonders and cultural heritage. Its multifaceted cultural and natural treasures are prime attractions for explorers and enthusiasts. The cultural sites of Nepal narrate tales from deep-rooted historical eras, standing as testimonies to its age-old legacy. These sites are not just architectural marvels but are also embellished with exquisite works of art, making them true masterpieces.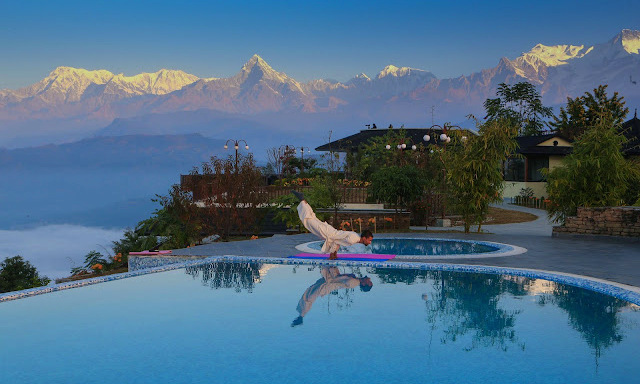 Nepal, both culturally and naturally, mirrors the elegance of a bride adorned for her nuptials. Destinations like Chitwan, Pokhara, Lumbini, Kathmandu, Dhulikhel, Nagarkot, Bandipur, and Bardiya stand as the country's crown jewels, offering immersive cultural excursions, sightseeing expeditions, and nature tours.
A majority of tourists visiting Nepal seek luxury tours. Their desire is to indulge in top-tier services and facilities for an unforgettable holiday in Nepal. Luxury Holidays Nepal graciously offers these discerning travelers its premier luxury tours and trekking packages. Recognized as one of the leading travel agencies in Nepal that operates locally, Luxury Holidays Nepal aims through this blog to provide insights into the luxury amenities and services available in Nepal.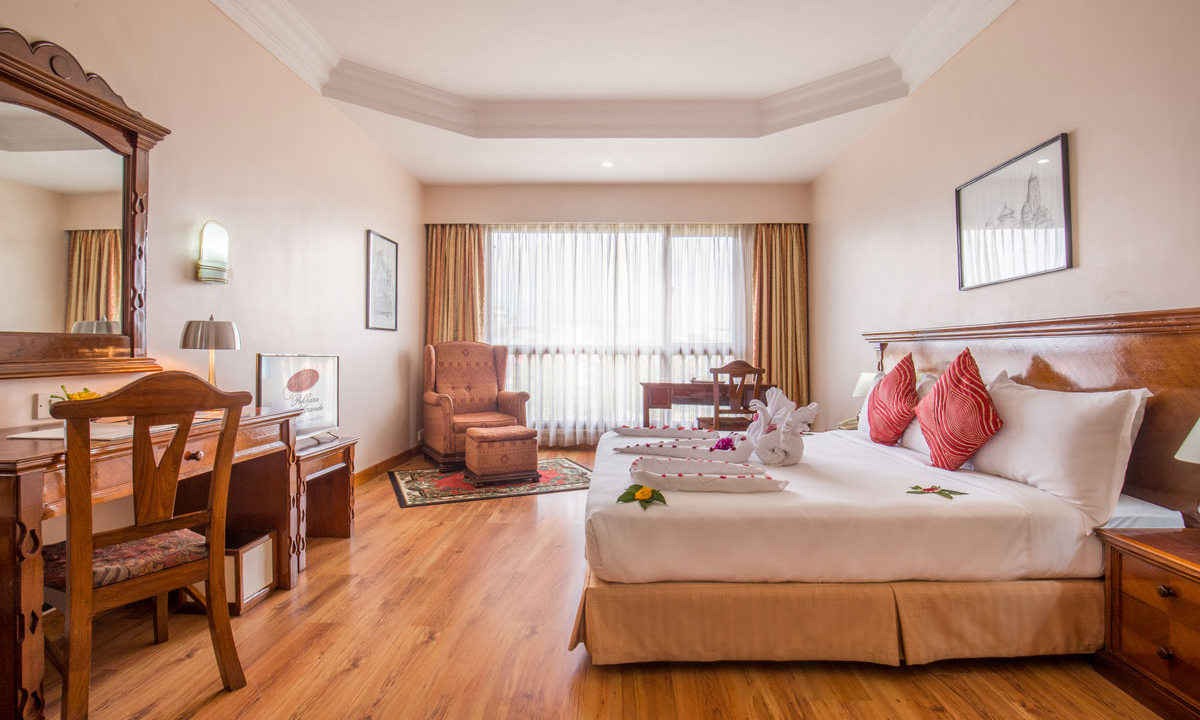 Nepal is abundant in luxury elements, notably Luxury Hotels and Luxury Transportation. Given the significant tourism potential, numerous global hospitality giants are investing in Nepal's hotels and resorts. The country boasts a considerable number of luxury hotels and resorts, all dedicated to delivering world-class services and facilities, ensuring an unparalleled luxury experience for visitors.
Acknowledging the notable number of tourists seeking luxury vehicles in Nepal, we have incorporated a fleet of luxury cars and vehicles. This initiative ensures the utmost convenience and comfort for guests traversing the diverse terrains of the country.
Please, click here for the Luxury Tour Packages in Nepal.
---
Here are the luxury facilities and services that can be enjoyed while you are in Nepal:
Luxury Hotels in Cities
The key and prominent cities of Nepal, such as Kathmandu, Pokhara, Chitwan, Lumbini, Bhairawa, and Butwal, along with renowned destinations like Dhulikhel, Nagarkot, Bandipur, and Daman, boast a plethora of luxury and deluxe hotels and resorts. These establishments are recognized for their internationally acclaimed services and facilities.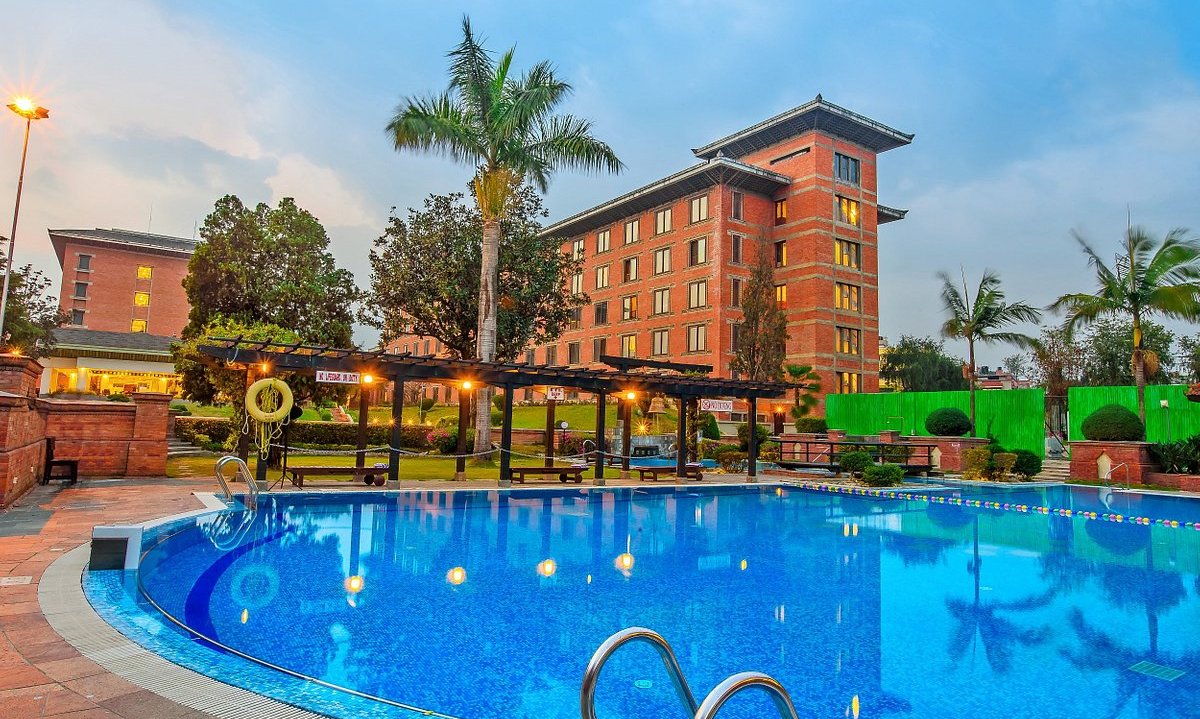 With Kathmandu being the exclusive city housing an international airport (up until January 19, 2020), it unsurprisingly hosts a more substantial number of luxury or 5-star hotels compared to other cities in Nepal.
---
Luxury Transportation in Nepal
A significant number of tourists seek luxury cars and vehicles for their enjoyable transit within Nepal. Recognizing this demand, travel companies and transportation companies have been procuring luxury vehicles from renowned international brands. However, owing to steep customs duties on imported vehicles, the availability of premium cars is limited. In comparison to India, these high-end vehicles can be almost 5 times pricier in Nepal.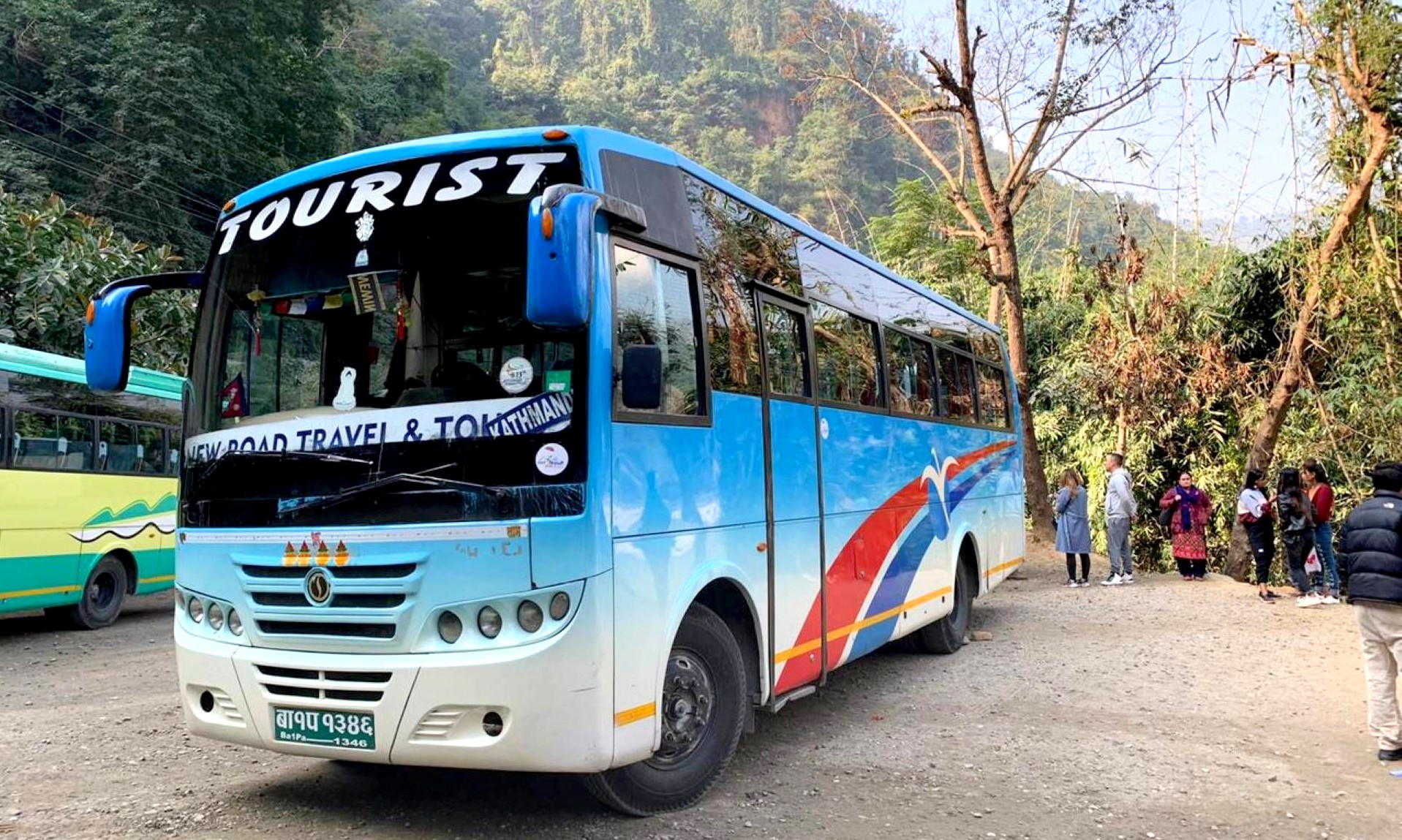 Despite such expenses, the Nepalese tourism industry remains committed to offering luxury transportation within Nepal.
---
Private tour guides and trekking guides
Typically, trips operate in group settings, with a handful of guides leading the entire ensemble. For those desiring a luxurious trip but open to sharing it with unfamiliar faces, this setup works well. For a truly personalized experience, opting for a private trip is advisable, where a dedicated private guide offers assistance and insights.
Wondering how private guides correlate with luxury? Consider this: venturing into an unfamiliar territory often means limited awareness beyond generic information. Private guides are invaluable as they cater specifically to you, ensuring your journey is seamless, more engaging, and truly memorable. While group guides do provide assistance, their attention is divided among multiple participants. In contrast, a private guide is wholly committed to enhancing your travel experience, leveraging their vast knowledge and expertise to ensure deeper exploration and enriched experiences.
---
What are the major Luxury deals that are available in Nepal?
Nepal shines brilliantly, showcasing its majestic hues. There's a plethora of activities to indulge in while in Nepal, ranging from trekking, tours, peak climbing, and mountaineering activities, to adventure sports, outdoor activities, and more. Whether embarking on a Trek in Nepal or a comprehensive tour, travelers are promised unparalleled holiday experiences that are truly unique to Nepal. Adapting to evolving travel preferences, we have incorporated luxury offerings for our clientele. Here's a glimpse into the Luxury Deals available for discerning travelers in Nepal:
---
Luxury Tour in Nepal
Nepal extends unparalleled offerings to its guests, with the Luxury Tour standing out as a prime experience, ensuring an unforgettable vacation. Cities and destinations like Chitwan, Pokhara, Kathmandu, Dhulikhel, Nagarkot, Bandipur, and Lumbini are equipped with exceptional facilities. These locales represent the pinnacle of tourist attractions in Nepal, promising indelible memories that are amplified by the allure of luxury. Luxury Nepal tours are designed to amplify the diverse beauty of Nepal, adding layers of delight and indulgence. It's more than just a trip; it's an elevated experience, a luxurious escapade.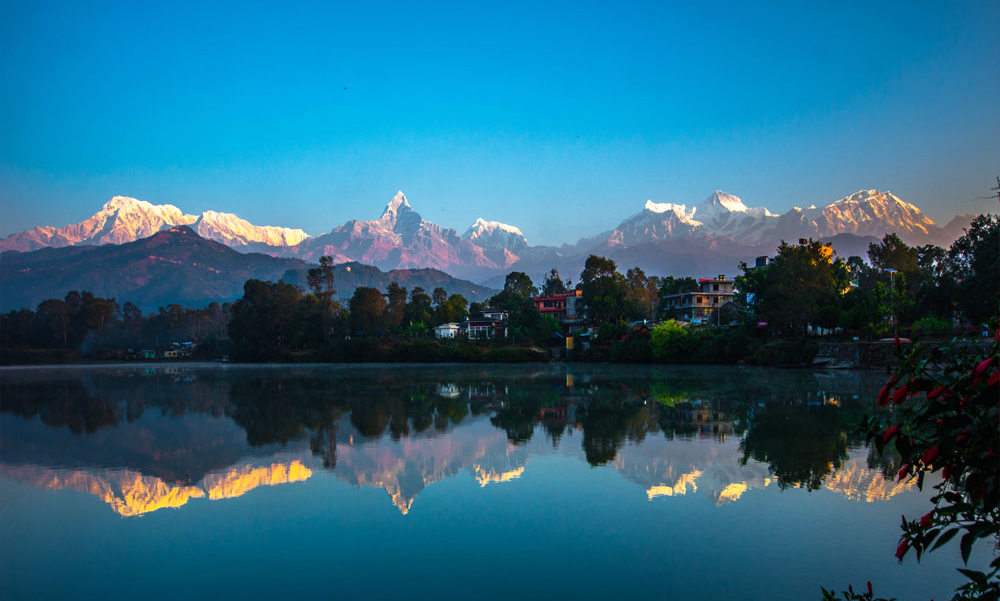 Nepal Luxury Tour with Everest Flight and Birthplace of Buddha - 9 Days
Everest Base Camp Helicopter with Kathmandu and Pokhara Luxury Tour- 6 Days
Everest Helicopter with Luxury Nepal Tour - 8 Days
Everest Heli with Luxury Kathmandu, Pokhara, and Birthplace of Buddha - 8 Days
Kathmandu and Chitwan Luxury Tour with Dhulikhel - 7 Days
Kathmandu Tour with the sunrise view from Nagarkot with Luxury Options - 5 Days
Luxury Nepal Tour with Everest Scenic Flight - 6 Days
Luxury Nepal Tour with Everest Landing Helicopter Tour - 9 Days
Luxury Nepal Tour with Dhampus Sarangkot Trek - 10 Days
Everest Base Camp Helicopter Tour & Kathmandu Cultural Tour- 4 Days
---
Luxury Trek in Nepal
Trekking stands as the pinnacle of adventure in the Himalayas. Embracing Trekking in Nepal offers enthusiasts an intimate rendezvous with the mountainous expeditions. What sets Nepal apart is its untouched and pristine trails, awaiting discovery. Undertaking a Trek in Nepal is akin to scripting a personal epic. It transforms you into a storyteller, recounting tales of your Himalayan sojourn to friends and kin.
---
The best Luxury Trekking packages in Nepal currently operating by Luxury Holidays Nepal which are the most-selling packages as well are as follows:
Luxury Everest View Trek - 8 Days
Annapurna in Luxury - 11 Days
Luxury Everest Base Camp Trek - 15 Days
Upper Mustang Heli Trek with Luxury Accommodations in Kathmandu and Pokhara - 14 DAys
VVIP Everest Base Camp Luxury Trek - 10 Days
Everest Heli Trek with Kalapathher Landing - 9 Days
Ghorepani Poon Hill Trek - 10 Days
Langtang Valley Trek - 11 Days
Annapurna Base Camp Trek - 10 Days
Luxury Holidays Nepal ensures that guests are immersed in the splendor of Nepal while basking in abundant luxuries. We meticulously select the finest hotels and lodges for our guests. While expecting luxury establishments in high-altitude and remote locations might be unrealistic, several guesthouses and teahouses strive to offer superior services, leaning towards luxury. As tourism and infrastructure evolve, tourism in Nepal is increasingly veering towards providing upscale experiences. Notable treks like Everest Trekking and Annapurna Trekking now boast luxury amenities. A handful of distinguished guesthouses in the Himalayan expanse even provide facilities akin to 3-star accommodations.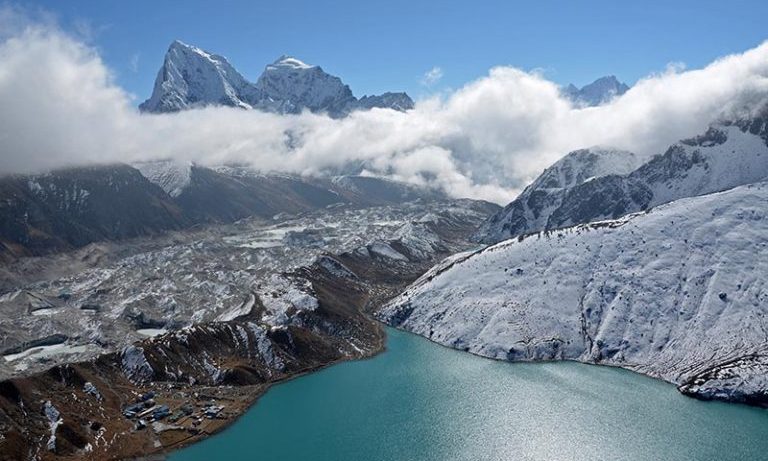 Nepal stands out as the quintessential destination for those captivated by nature's allure, intricately interwoven with age-old cultures and traditions. The Nepalese people, known for their benevolence, exude warmth and hospitality, ensuring every visitor feels welcomed. Within Nepal, one encounters a distinctive lifestyle, an experience unparalleled elsewhere. Many leave these majestic lands pondering the serendipity of being born amidst Nepal's enchantment.
Nepal stands unrivaled for both luxury tours and treks. The dedicated service providers ensure every moment is steeped in delight. As you revel in the country's natural and cultural riches, you'll find yourself enveloped in Nepal's magical embrace. Opting for luxury trekking and a luxury tour in Nepal emerges as the preeminent pathway for navigating Nepal's wonders, ensuring an extraordinary journey that transforms valuable holiday moments into timeless memories. Luxury Holidays Nepal proffers an extensive array of Luxury tours and Luxury Trek in Nepal, presenting a plethora of choices for your upcoming Nepalese escapade. Our devoted team stands ready to assist, ensuring your dream vacation transitions from fantasy to reality.
Please, click here for various tours and trek packages in Nepal.
If you need any further information, please contact us by email: at [email protected], Phone: at +977- 985 100 5129 (WhatsApp)