Luxury matters when you travel for your dream vacation. Luxuries mean not only pleasurable travels and beds, but real Luxury also occurs when you really satisfied with the comfort of your body and mind. Luxury Holiday means you have great things to explore with additional qualitative services and facilities. Those facilities and services provide you with additional pleasure and extra experience in your journey.
Nepal is among those countries which are able to catch the eyes of tourists with its natural and cultural beauties. The diverse cultural and natural blessings of Nepal are the best things to experience and explore. The cultural sites of Nepal are so historically witnessed centuries-old historical backgrounds. Cultural sites are such brilliant architectural structures adorn with brilliant masterpieces of art.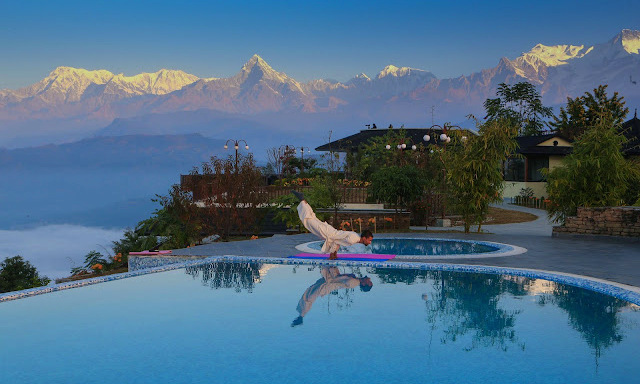 Nepal is a culturally as well as naturally beautiful nation like an adorned bride ready for a wedding. Chitwan, Pokhara, Lumbini, Kathmandu, Dhulikhel, Nagarkot, Bandipur, Bardiya, etc. are the best places in Nepal where you can do cultural tours, sightseeing tours, natural tours, etc.
Most tourists coming to Nepal ask for luxury tours. They ask to arrange luxury services and facilities in Nepal for their pleasurable holidays in Nepal. Luxury Holidays Nepal kindly presents them with its best luxury tours and trekking packages. Luxury Holidays Nepal is one best travel agencies in Nepal that locally operate. Here in this blog, we are trying to inform details about luxury services and facilities in Nepal.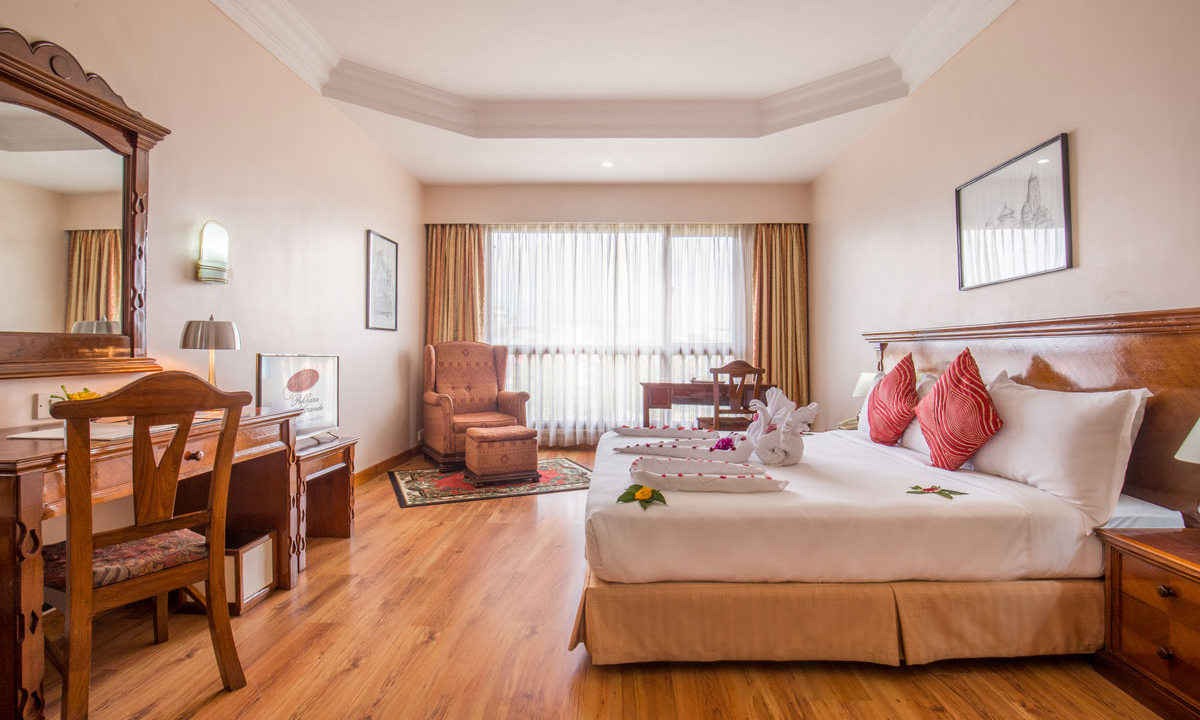 Nepal has lots of luxury factors; Luxury Hotels and Luxury Transportation. With the huge scope and potentialities of tourism in Nepal, lots of internationally renowned hospitality industries are investing here in hotels and resorts. Nepal has substantial luxury hotels and resorts providing world-class luxury services and facilities.
With the satisfactory number of tourists looking for luxury vehicles, several tours and travel agencies have acquired luxury cars and vehicles for the convenience of the guests.
Please, click here for the Luxury Tour Packages in Nepal.
Here are the luxury facilities and services that can be enjoyed while you are in Nepal:
Luxury Hotels in Cities
The main and major cities of Nepal like Kathmandu, Pokhara, Chitwan, Lumbini, Bhairawa, Butwal, and the best places like Dhulikhel, Nagarkot, Bandipur, Daman, etc. have several luxury and deluxe hotels and resorts running with internationally renowned services and facilities.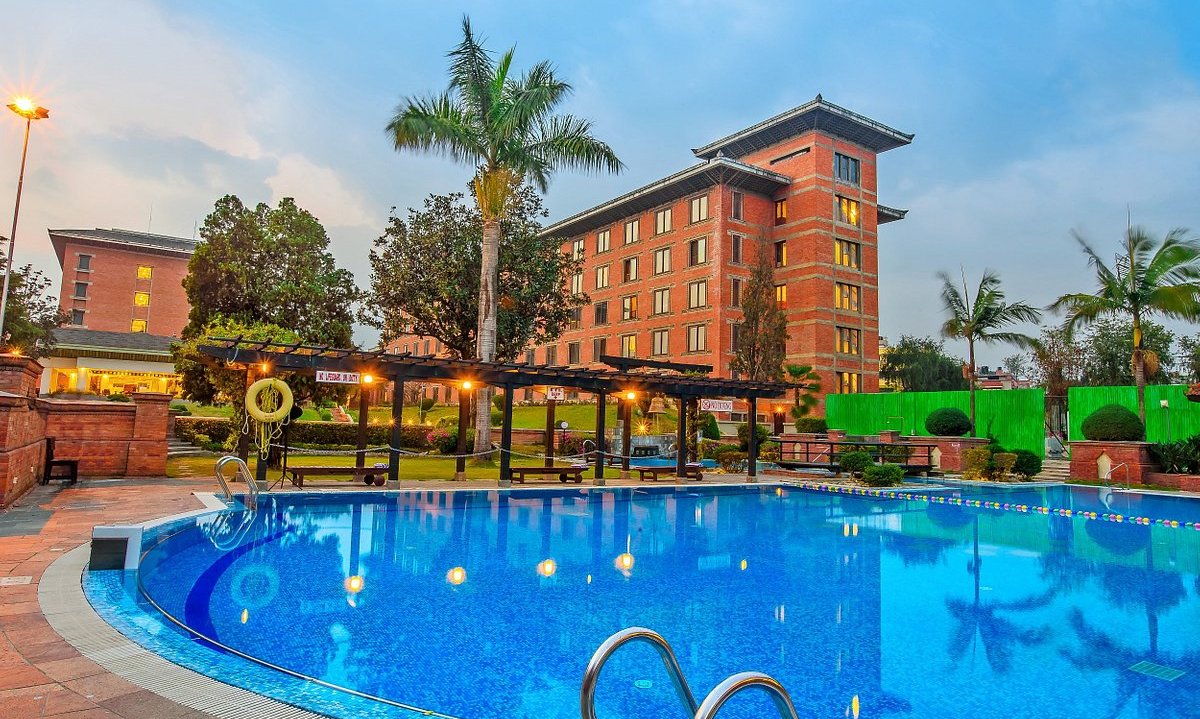 As Kathmandu is the only city having an international airport (till the date of January 19, 2020), the number of luxury or 5-star hotels in Kathmandu is high than in other cities.
Luxury Transportation in Nepal
Lots of tourists search for luxury cars and vehicles for their pleasurable transportation in Nepal. Travel companies and transportation companies are acquiring luxury vehicles from some international luxury brands. Due to the high custom rates on Vehicles imported, Premium cars are very small in numbers. Compared to India, premium cars are about 5 times more expensive in Nepal.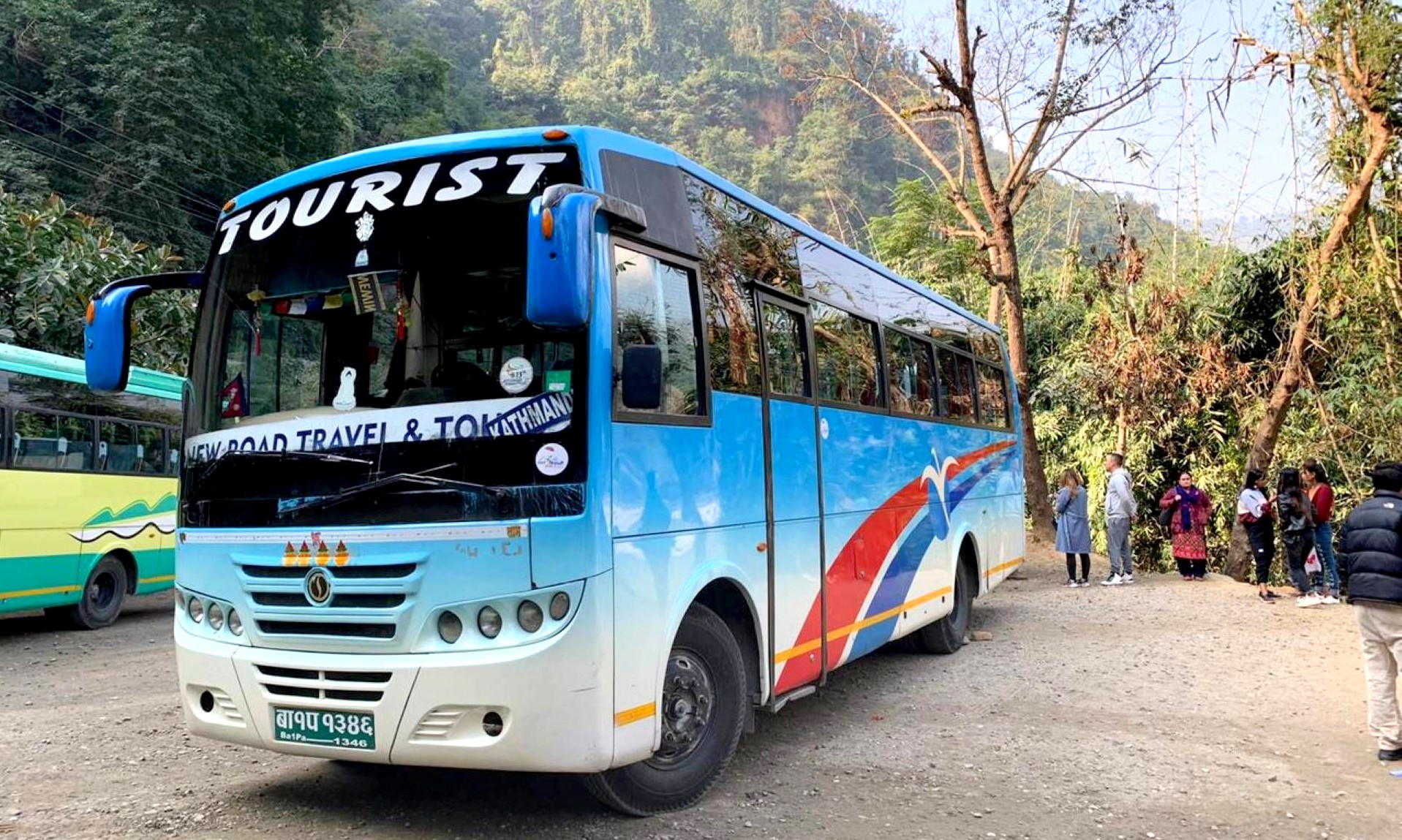 Although of such expensiveness, Nepalese tourism industries are offering luxury transportation in Nepal.
Private tour guides and trekking guides
Most of the trips are run in a group where a few guides lead the whole group. If you want a luxurious trip that you want to share with some unknown, then it is also ok. You can make a private trip where one private guide will assist and provide guidance.
If you think about how private guides are related to luxury then remember that you are traveling to a new world and you don't know much more about the place than general knowledge. Private guides help you serve you and assist you to find the best experience. Group guides also provide such facilities but he has to deal with lots of group members, while private guides are only for you who make your journey easier, much more entertaining and much more incredible. They help you to find a better experience and exploration through their experience and information.
What are the major Luxury deals that are available in Nepal?
Nepal is a marvelous nation reflecting majestic colors. You have lots of the best things to do in Nepal like trek, tours, peak climbing, mountaineering activities, adventure sports, outdoor activities, and many more things. Either Trek in Nepal or tour in Nepal, you get an extraordinary experience of the Holidays in Nepal that you can't find elsewhere. With the improvement and change in traveling style, Lots of trekking companies or tour companies in Nepal offer luxury facilities to their guests. Here is the Luxury Dealsry deals that you can choose in Nepal:
Luxury Tour in Nepal
Nepal provides great privileges to its visitors and Luxury Tour is one that you can enjoy making your vacation in Nepal fabulous. Cities and places like Chitwan, Pokhara, Kathmandu, Dhulikhel, Nagarkot, Bandipur, Lumbini, etc. offer great facilities. These are the best tourist destination in Nepal where you have a beautiful lifetime memory that is more incredible by luxury. Luxury Nepal tours allow you to enjoy diverse Nepal with more pleasure. It is not only a sojourn or journey, but it is also a pleasurable indulgence.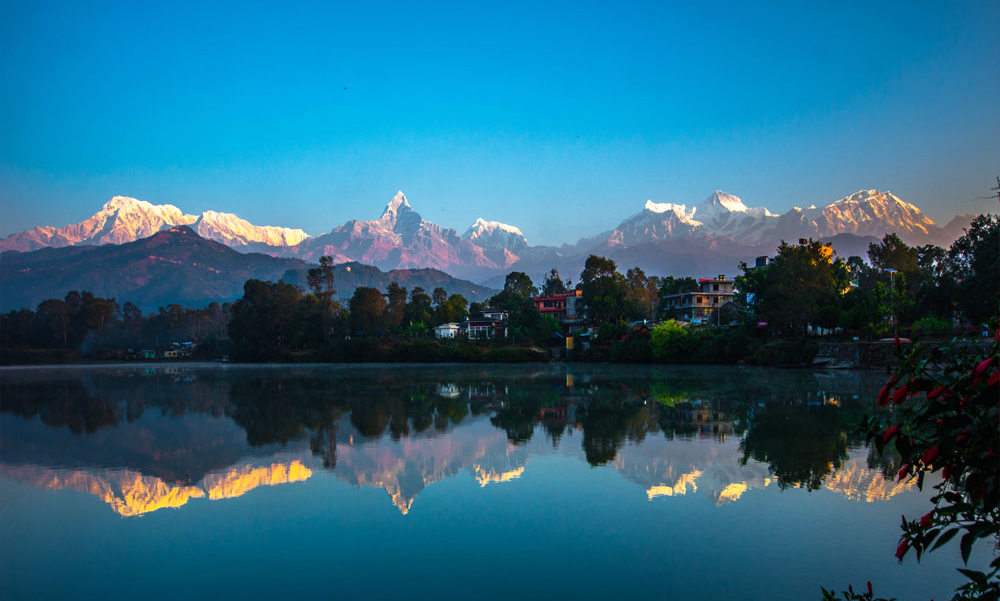 Nepal Luxury Tour with Everest Flight and Birthplace of Buddha - 9 Days
Everest Base Camp Helicopter with Kathmandu and Pokhara Luxury Tour- 6 Days
Everest Helicopter with Luxury Nepal Tour - 8 Days
Everest Heli with Luxury Kathmandu, Pokhara and Birthplace of Buddha - 8 Days
Kathmandu and Chitwan Luxury Tour with Dhulikhel - 7 Days
Kathmandu Tour with the sunrise view from Nagarkot with Luxury Options - 5 Days
Luxury Nepal Tour with Everest Scenic Flight - 6 Days
Luxury Nepal Tour with Everest Landing Helicopter tour - 9 Days
Luxury Nepal Tour with Dhampus Sarangkot Trek - 10 Days
Everest Base Camp Helicopter Tour & Kathmandu Cultural Tour- 4 Days
Luxury Trek in Nepal
Trekking is the most adventurous activity that you can enjoy in the Himalayas. Trekking in Nepal allows the trekkers to feel the feelings of the expeditions of the mountains. An interesting part of Nepal Trekking is that you have trails that are yet unspoiled and undistorted. Trek in Nepal means a lifetime memory and story; you become a storyteller who tells his story of the journey in the Himalayan country with your friends and relatives.
The best Luxury Trekking packages in Nepal currently operating by Luxury Holidays Nepal which are the most-selling packages as well are as follows:
Luxury Everest View Trek - 8 Days
Annapurna in Luxury - 11 Days
Luxury Everest Base Camp Trek - 15 Days
Upper Mustang Heli Trek with Luxury Accommodations in Kathmandu and Pokhara - 14 DAys
VVIP Everest Base Camp Luxury Trek - 10 Days
Everest Heli Trek with Kalapathher Landing - 9 Days
Ghorepani Poon Hill Trek - 10 Days
Langtang Valley Trek - 11 Days
Annapurna Base Camp Trek - 10 Days
Luxury Holidays Nepal allows guests to enjoy beautiful Nepal with lots of luxuries. We arranged as possible as the best hotels and lodges. Expecting luxury hotels or resorts in high altitudes and remote areas is illogical. However, a few guesthouses and teahouses offer the best services and facilities and make as possible as luxurious. With the development of tourism and infrastructure, tourism in Nepal is offering luxury to visitors. Everest Trekking, Annapurna Trekking, etc. are now providing luxury services and facilities. Few standard guesthouses in the Himalayan region are offering 3-star facilities.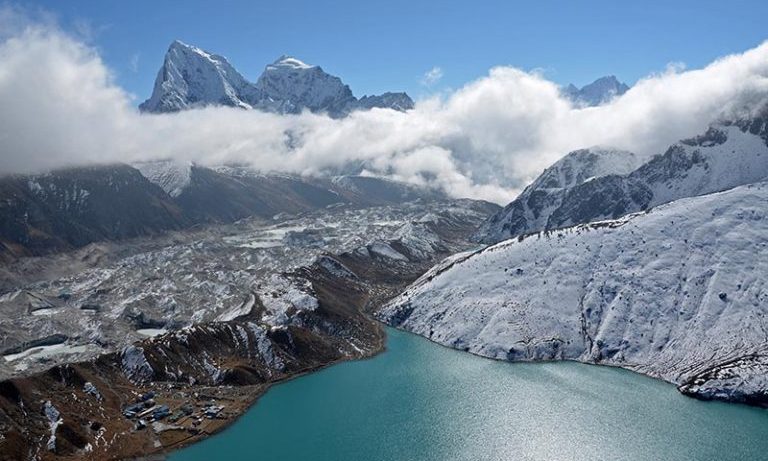 Nepal is the Best Destination for those who seek the natural beauties that blended with ancient cultures and traditions. Nepalese peoples are the kindest peoples who always warmly greet and welcome the guests. Here in Nepal, you find such a unique experience of lifestyle that you can't find elsewhere. After visiting Nepal you will be jealous of not borning in Nepal.
Nepal is equally best for luxury tours and treks. The service providers and facilitators offer great pleasure. With the enjoyment of nature and culture, one can be lost in the magic of Nepal. Luxury trekking and luxury tour in Nepal is the best way of exploring Nepal for your incredible Journey in Nepal which makes the tour's valuable holidays memorable and unforgettable. Luxury holidays Nepal offers lots of Luxury tours and Luxury Trek in Nepal which you can choose to do for your next vacation in Nepal. Our Team will be so grateful to help and support you to find your dream vacation.
Please, click here for various tours and trek packages in Nepal.
If you need any further information, please contact us, Email: at [email protected], Phone: at +977- 985 100 5129 (WhatsApp)