Breathtaking vistas, diverse wildlife, unique culture, and vibrant cities, Nepal is truly a gem in the heart of the Himalayas. The country, known for its exceptional trekking experiences, also offers some of the most luxurious tours available for discerning travelers. However, knowing where to start and how to book can be a daunting process. This guide is aimed at streamlining your journey towards a memorable luxury tour and trek in Nepal.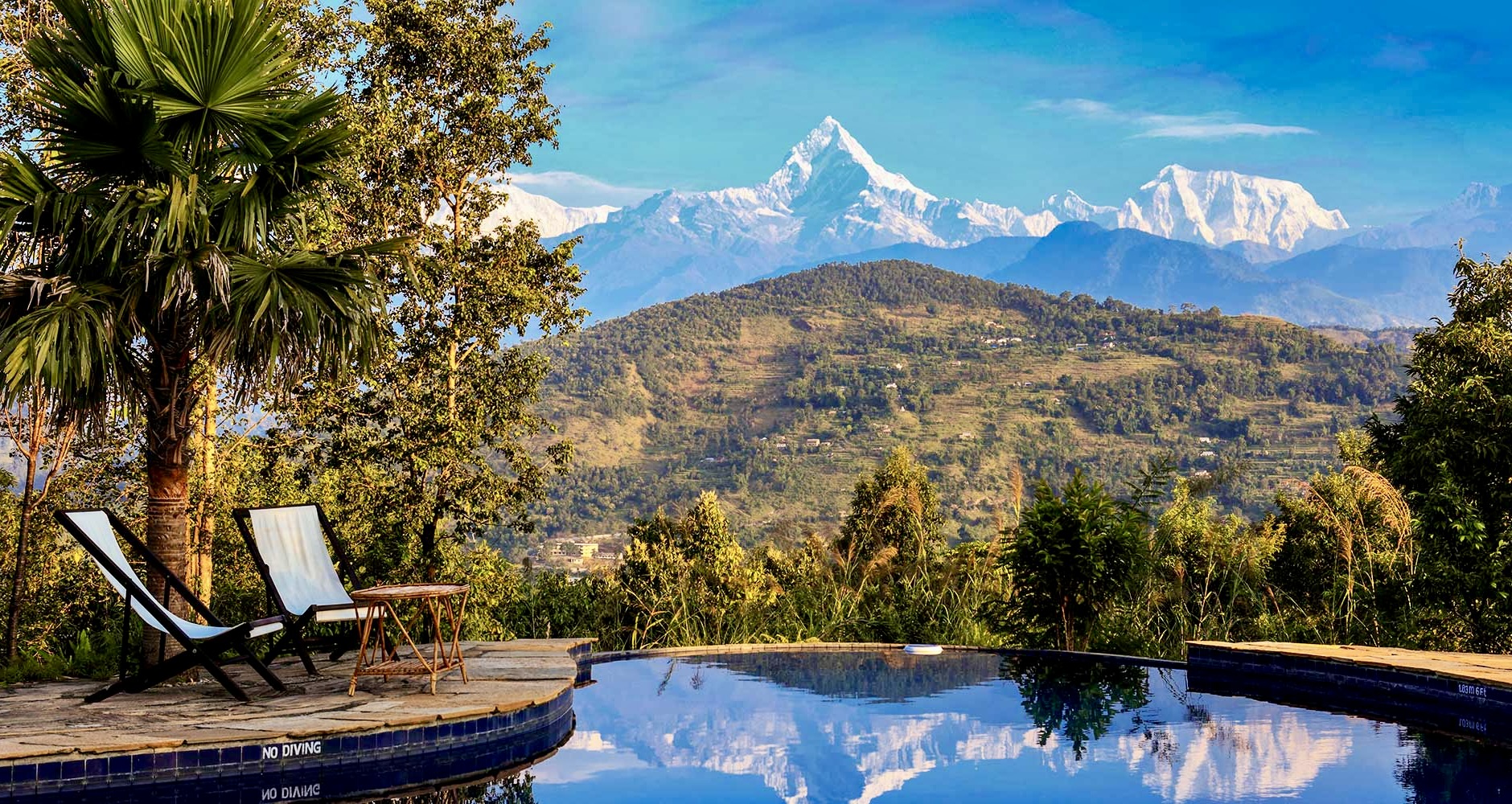 Step 1: Define Your Preferences:
Defining your preferences is crucial in the process of booking a luxury tour and trek in Nepal. Your preferences provide a roadmap for your trip, allowing you to make choices that align with your interests, comfort level, and expectations. Here are some factors you should consider:
Types of Experiences: Are you more interested in the natural beauty of the Himalayas or the rich cultural heritage of the Nepalese people? Do you want to focus on trekking, wildlife safaris, cultural experiences, or a mix of all?
Trekking Preferences: If you're looking to include trekking in your luxury tour, which trails do you prefer? Do you want to trek to the Everest Base Camp, the Annapurna Circuit, or maybe a less crowded trail like the Manaslu Circuit?
Accommodation Preferences: Nepal's luxury accommodations range from high-end hotels in cities to luxury lodges in the mountains and eco-lodges in wildlife parks. Consider what kind of accommodations you prefer.
Level of Luxury: Luxury can mean different things to different people. Do you prefer boutique charm or 5-star grandeur? Do you want a private guide for your tours and treks? Do you desire amenities like a spa, pool, gourmet dining, or a personal butler?
Duration of the Tour: How long do you plan to stay in Nepal? Your trip's duration will significantly influence the number of places you can visit and activities you can do.
Budget: Defining your budget will help you make realistic choices about accommodation, activities, transportation, and other tour elements.
Health and Fitness Level: This is especially important if you're including treks in your tour. Assess your fitness level and consult with your doctor if necessary.
Special Interests: Consider any special interests you have like photography, bird watching, gastronomy, yoga, or meditation.
Remember, the goal of a luxury tour and trek in Nepal is to create a uniquely personalized experience, one that immerses you in the incredible beauty and diversity of the country while catering to your comfort and enjoyment.
Step 2: Choose the Right Time to Visit:
Choosing the right time to visit Nepal is essential for the success of your luxury tour and trek. The ideal time mainly depends on the activities you wish to engage in, your personal preferences regarding weather and crowd levels, and the regions you plan to visit. Here's a general guide:
Spring (March to May): This is one of the best times for trekking, as the weather is typically mild and the skies clear, offering great mountain views. Spring also sees the rhododendrons, Nepal's national flower, bloom in full glory, adding vibrant hues to your trekking trails. Wildlife viewing is also excellent in Spring, especially in areas like Chitwan National Park.
Summer/Monsoon (June to August): While the summer months bring the monsoon, it might be a good time to visit if you prefer fewer crowds. However, the rains can make trekking trails slippery and challenging, and mountain views might be obscured. This period, though, is great for keen botanists as the higher valleys and meadows blossom with flowers and lush vegetation.
Autumn (September to November): This is the peak season for tourism in Nepal and for good reason. Post-monsoon, the atmosphere is clear and crisp, making it the best time for trekking and mountain views. The biggest festivals in Nepal, Dashain and Tihar, also fall during this period. Accommodations and trails can be crowded, so book well in advance if you choose to visit in Autumn.
Winter (December to February): Winter brings colder temperatures, especially in the mountains. Lower altitude treks can still be pleasant, and it's a great time for bird watching. You can also enjoy clear views of the snow-capped Himalayas. However, keep in mind that many of the luxury mountain lodges may be closed during this period due to harsh weather conditions.
Step 3: Research Luxury Tour Operators:
When planning a luxury tour and trek in Nepal, selecting a trustworthy and experienced tour operator is crucial. Luxury Holidays Nepal Pvt Ltd is a prominent name in the field, known for providing high-end, personalized travel experiences. Here's how you can research and evaluate this operator for your luxurious Nepalese adventure:
Visit Our Website: A tour operator's website reflects the level of professionalism and the quality of services we offer. Visit Luxury Holidays Nepal Pvt Ltd's website to understand our tour packages, prices, and terms of service.
Check the Offered Packages: Look for packages that include luxury accommodations, private guides, special amenities, and exclusive experiences.
Read Reviews: Customer reviews can provide a wealth of information about the actual experiences of travelers. Check out reviews on platforms like TripAdvisor, and Google, or on their own website to get an insight into our service quality, reliability, and customer support.
Evaluate Our Responsiveness: Reach out to us via email or phone call. How quickly and professionally do we respond to your queries? This interaction can give you a sense of their customer service quality.
Check Our Credentials: Are we registered with relevant tourism authorities? Do we have the necessary licenses to operate? Luxury Holidays Nepal Pvt Ltd is certified by the Ministry of Tourism, Government of Nepal, and is an active member of the Nepal Tourism Board (NTB), Nepal Mountaineering Association (NMA), and Trekking Agencies Association of Nepal (TAAN).
Ensure Safety Measures: Nepal's terrains can be challenging, and your safety should be the top priority. Check comprehensive safety measures, including trained guides, medical facilities, and emergency evacuation plans.
Verify Our Transparency: Are we clear about what's included and excluded in their packages? Also with the hidden charge.
Remember, the perfect luxury tour operator "Luxury Holidays Nepal Pvt. Ltd." for your Nepalese adventure is the one that best understands and accommodates your preferences and requirements.
Step 4: Customization is Key:
Customization is the key to designing a perfect luxury tour and trek in Nepal that caters to your individual interests, comfort levels, and travel aspirations. We provide pre-designed luxury tour packages, a truly personalized experience often lies in the ability to adapt these itineraries to suit your unique preferences. Here's why customization is key and how you can customize your luxury tour and trek:
Importance of Customization:
Personal Interests: Customizing your tour allows you to focus on the aspects of Nepal that truly interest you, whether it's trekking through the Himalayas, exploring rich cultural heritage sites, or immersing in wildlife safaris.
Pace of Travel: Everyone has their preferred pace of travel. Some might want to pack in as many experiences as possible, while others prefer to take it slow and enjoy each location at leisure. Customization allows for a pace that aligns with your travel style.
Comfort and Luxury Level: With a customized tour, you can select your accommodation preferences, travel arrangements, and even dining options to match your expectations of luxury and comfort.
Experience Exclusive Activities: Whether you wish to partake in a private yoga class overlooking the Himalayas, enjoy a gourmet meal by the lakeside, or take a helicopter ride for Everest sightseeing, customization lets you add unique experiences to your itinerary.
How to Customize Your Luxury Tour and Trek:
Communicate Your Interests: Begin by discussing your interests, expectations, and preferences with us. Be clear about what you want to experience during your trip.
Select Your Destinations: Choose the destinations you wish to visit - be it the major attractions like Kathmandu, Pokhara, Chitwan National Park, or off-beat locales like Mustang or Manang.
Choose Your Treks: If you're planning to trek, pick trails that match your fitness levels and interest. Everest Base Camp, Annapurna Circuit, Langtang Valley Trek are some popular options.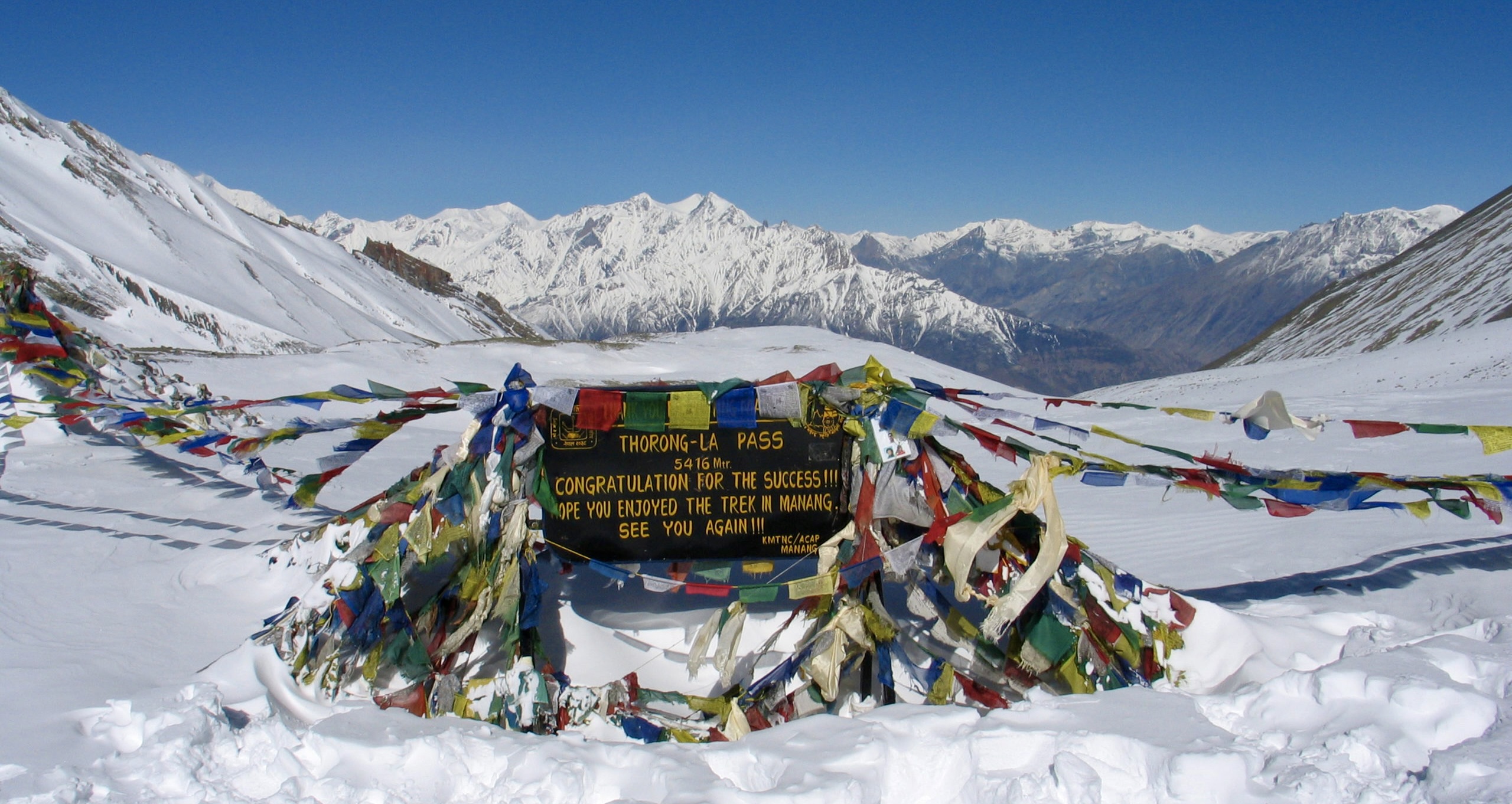 Pick Your Accommodations: Luxury tours offer a range of accommodations from 5-star hotels in cities to luxury lodges on trekking trails. Browse options and select those that align with your comfort and luxury level.
Add Unique Experiences: Ask us about unique experiences you can add, like cooking classes, wildlife safaris, monastery visits, or hot air ballooning over Pokhara.
Plan Your Schedule: Determine how much time you want to spend in each location, ensuring you have enough time to rest and soak in the experiences.
Remember, a luxury tour and trek in Nepal should be more than just a vacation; it should be a personalized journey that resonates with your travel aspirations. Through customization, you can ensure that your trip to Nepal is truly an experience of a lifetime.
Step 5: Secure Your Booking:
Once you've selected your preferred luxury tour and trek package and customized it to your liking, it's time to secure your booking. This stage is crucial as it sets everything in motion for your luxurious journey through Nepal. Here's a step-by-step guide to help you secure your booking:
Step 1: Confirm the Details
Go through your selected tour package and customized itinerary in detail with us. Ensure that all your preferences and requirements have been incorporated accurately.
Step 2: Understand the Costs
We will be transparent about all the costs involved. Ensure you know what's included in your package (accommodation, meals, transport, guided tours, etc.) and what's not (personal expenses, travel insurance, tips, etc.).
Step 3: Check the Terms and Conditions
Before making any payment, it's essential to read and understand the terms and conditions. These will cover key aspects like payment policy, cancellation policy, and terms of service. If anything is unclear, ask for clarification.
Step 4: Payment
We will require a deposit to secure your booking, with the balance payable closer to your travel date. The method of payment should be secure - options often include bank transfer, credit/debit card, or secure online payment platforms. Make sure you receive a receipt or confirmation for any payment made.
Step 5: Booking Confirmation
Upon receiving your payment, we will provide you with a booking confirmation. This will often include a detailed itinerary, accommodation details, and other pertinent information regarding your tour.
Step 6: Travel Insurance
Though often overlooked, travel insurance is crucial, especially for a trekking destination like Nepal. Make sure you have comprehensive coverage that includes trip cancellation, medical expenses, emergency evacuation, and loss or theft of personal items.
Step 7: Visa and Travel Arrangements
You may need to apply for a visa to travel to Nepal depending on your nationality. We can guide you through the process. Also, consider flight options and keep your tour dates in mind.
Step 8: Stay in Touch
Once you've secured your booking, maintain regular contact with us. We provide updates, answer any further questions, and help with any additional arrangements.
Securing your booking is a significant step in making your dream of a luxury tour and trek in Nepal a reality. Ensure you do this well in advance, especially during peak travel seasons, to avoid any disappointment. It's now time to start the countdown to your luxurious Nepalese adventure!
Step 6: Prepare for Your Trip:
Once your booking is secured for a luxury tour and trek in Nepal, it's time to focus on preparation. Your luxury adventure may take you from the bustling streets of Kathmandu to the remote heights of the Himalayas, so preparation is key to ensuring a comfortable and enjoyable trip. Here are some crucial aspects to consider:
Fitness Preparation: Regardless of whether you're a seasoned trekker or a novice, it's essential to prepare your body for the physical challenges that come with trekking. Incorporate cardio exercises like running, cycling, or swimming into your routine to build stamina. Strength training exercises, especially for legs and core, can be beneficial too.
Health Check-up: Before any adventure trip, it's wise to have a medical check-up. Ensure you're physically fit and capable of undertaking the trekking activities planned in your itinerary.
Acclimatization Knowledge: Understand the basics of altitude sickness - how to recognize its symptoms, preventive measures, and how to react if it occurs. Remember, when trekking in high-altitude areas, proper acclimatization is crucial.
Vaccinations and Medications: Check with your healthcare provider or a travel clinic about any vaccinations recommended for travel to Nepal. Also, ask your doctor about any prescriptions you should bring, including general medication for pain, diarrhea, and altitude sickness.
Packing: Packing for a luxury tour and trek can be a delicate balancing act. You need to be prepared for the trek and various weather conditions while also having suitable attire for your luxury accommodations and experiences. Layered clothing, quality trekking boots, sun protection, and a good quality backpack are essential for trekking. For your luxury stay, pack comfortable and smart casual attire.
Essential Documents: Ensure your passport is valid for at least six months beyond your planned departure date. Keep digital and physical copies of your passport, visa, travel insurance, and booking confirmations.
Learn About Nepal: The more you know about Nepal's culture, customs, and rules, the more enriching your experience will be. For example, it's customary to walk clockwise around temples, stupas, and mani walls as a mark of respect.
Practical Arrangements: Inform your bank that you'll be traveling to avoid any issues with your credit or debit card overseas. Check with your mobile provider about international roaming options.
Respect for Nature and Culture: Remember that you are a guest in a country with rich traditions and pristine landscapes. Maintain respect for the local culture and nature.
Preparing for a luxury tour and trek in Nepal may seem like a lot of work, but it's all part of the journey. The better prepared you are, the more you'll be able to relax and immerse yourself in the breathtaking experiences that await you in Nepal.
Best Luxury Tour Destinations in Nepal
Nepal, the land of the Himalayas, rich culture, and unparalleled beauty, offers several destinations for luxury tours. From bustling cities and tranquil valleys to wildlife sanctuaries and high mountain peaks, here are some of the best luxury tour destinations in Nepal:
Kathmandu: The capital city is an intriguing mix of ancient heritage and modern conveniences. Explore UNESCO World Heritage Sites like Kathmandu Durbar Square, Swayambhunath Stupa, Pashupatinath Temple, and Boudhanath Stupa. Dwarika's Hotel, a luxurious accommodation, is a destination in itself with its heritage architecture and gourmet dining.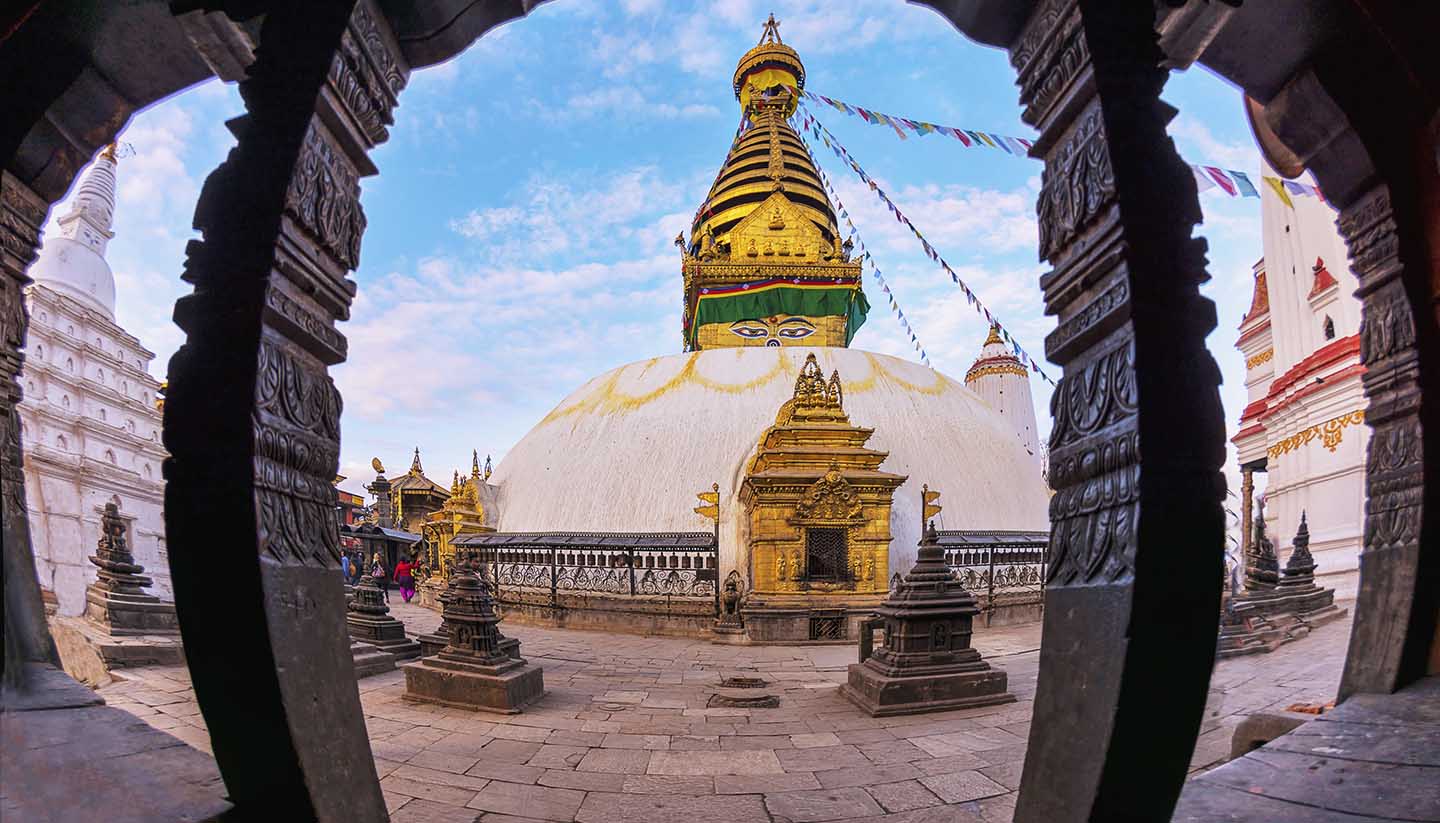 Pokhara: Known for its stunning lakeside location and views of the Annapurna range, Pokhara is a must-visit. Enjoy luxury experiences like a private boat ride on Phewa Lake or a helicopter tour to Annapurna Base Camp. Stay at luxurious resorts like the Pavilions Himalayas which offer breathtaking views and impeccable service.
Chitwan National Park: For wildlife enthusiasts, Chitwan offers the chance to see one-horned rhinos, Bengal tigers, and various bird species. You can enjoy jungle safaris, canoe rides, and bird watching. Luxury resorts such as Taj Meghauli Serai and Barahi Jungle Lodge provide a high-end wilderness experience.
Lumbini: The birthplace of Lord Buddha, Lumbini, is a spiritual destination with beautiful monasteries, gardens, and the revered Mayadevi Temple. Hotels like the Tiger Palace Resort offer a luxury stay in this peaceful town.
Dhulikhel: A quaint town situated 30km from Kathmandu, Dhulikhel offers panoramic views of the Himalayas. Stay at the Dwarika's Resort Dhulikhel for a luxury wellness experience, with its Himalayan salt room, meditation maze, and organic farm-to-table dining.
Everest and Annapurna Regions: For luxury treks, the Everest and Annapurna regions are ideal. Here, high-end lodges like the Yeti Mountain Homes in the Everest region and the Ker & Downey Lodges in the Annapurna region provide comfort and luxury in the heart of the Himalayas.
Best Luxury Trekking Destinations in Nepal
Nepal is a paradise for trekkers, offering a plethora of trails through diverse landscapes. While trekking is often associated with rustic accommodations and simple living, there's a growing trend of luxury trekking experiences that combine the thrill of hiking with high-end comforts. Here are some of the best luxury trekking destinations in Nepal:
Everest Base Camp Luxury Trek: Everest Base Camp (EBC) is a dream destination for many trekkers. The luxury EBC trek offers a unique experience where you can enjoy the stunning views of the world's highest peak, along with the comfort of luxury lodges. Yeti Mountain Homes and Everest Summit Lodges, situated along the trail, offer cozy rooms, hot showers, fine dining, and even Wi-Fi.
Annapurna Circuit Luxury Trek: This classic trek offers diverse scenery, from lush valleys and quaint villages to towering peaks and high passes. Opting for a luxury Annapurna Circuit trek will give you access to premium lodges like the Ker & Downey Lodges, offering comfortable accommodations, delicious food, and rejuvenating amenities.
Langtang Valley Luxury Trek: This trek takes you through lush forests, traditional villages, and yak pastures, with stunning views of the Langtang range. Luxury lodges along the way provide comfortable rooms, warm dining areas, and sometimes even a chance to enjoy a traditional hot stone bath.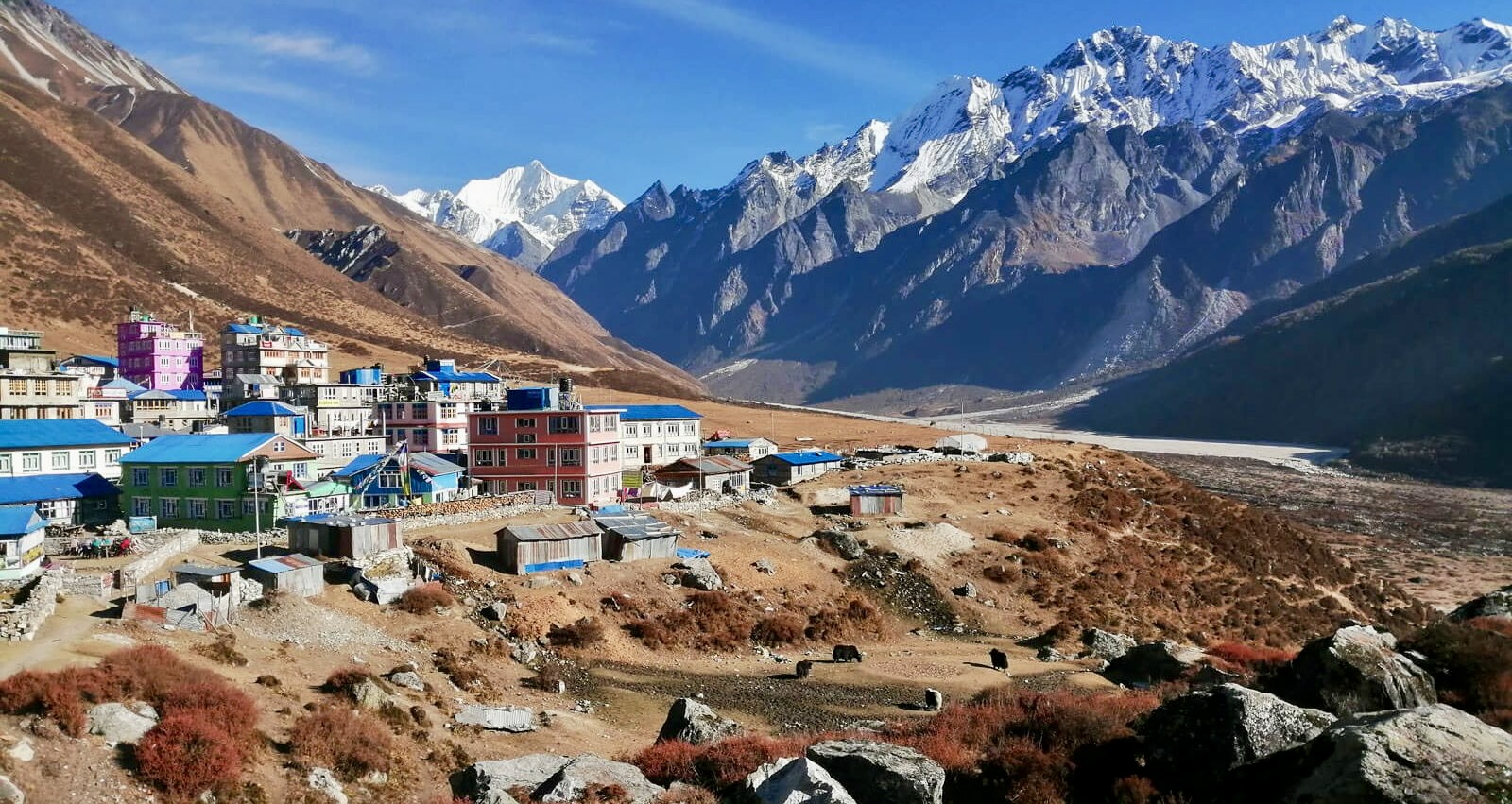 Gokyo Lakes Luxury Trek: This trek is a wonderful alternative to the busy EBC trek. It offers views of the highest peaks and the largest glacier in Nepal, along with the turquoise Gokyo Lakes. Luxury lodges along the trail ensure you can enjoy these sights while indulging in some comfort and luxury.
Upper Mustang Luxury Trek: Upper Mustang, known as the 'Last Forbidden Kingdom,' offers a unique landscape and rich Tibetan culture. Luxury teahouse accommodations are available along the trail, offering comfortable beds, attached bathrooms, and a variety of food options.
Remember that while these luxury trekking experiences offer more comfort than typical trekking, the trails' remote nature means amenities may not match typical 5-star standards. However, the ability to trek during the day and relax in relative luxury at night makes these treks a truly unique experience. Always ensure that you are adequately prepared and acclimatized for high-altitude trekking.
Remember, while these destinations offer a wealth of experiences, the essence of a luxury tour lies not just in the places visited but also in the quality of experiences, attention to detail, personalized service, and the memories you create.
Luxury Hotels in Nepal
Nepal, known for its stunning natural beauty and rich culture, is also home to a variety of luxury hotels that offer unparalleled service, comfort, and experiences. From urban opulence in Kathmandu to tranquil retreats in the mountains, here are some of the top luxury hotels in Nepal:
Dwarika's Hotel, Kathmandu: An award-winning hotel, Dwarika's is a heritage property that showcases traditional Nepalese architecture and craftsmanship. The hotel has a selection of luxurious rooms and suites, an excellent range of dining options, a spa, and a pool.
Hyatt Regency, Kathmandu: Set on 37 acres of landscaped grounds, this hotel offers world-class amenities and great views of the Boudhanath Stupa. The hotel features spacious rooms, a wellness spa, outdoor swimming pool, fitness center, and multiple dining options.
The Pavilions Himalayas, Pokhara: Nestled within a valley near Phewa Lake, this eco-friendly resort offers stunning views of the surrounding mountains. The villas are spacious and comfortable, with private gardens and terraces. The resort also features a farm-to-table restaurant, a wellness spa, and an infinity pool.
Yeti Mountain Home, Everest Region: Offering a chain of comfort lodges along the classic Everest Base Camp trekking route, Yeti Mountain Home provides trekkers with a warm bed, hot showers, and a hearty meal at the end of a day's trek.
Taj Meghauli Serai, Chitwan National Park: This luxury resort on the banks of the Rapti River offers a unique jungle safari experience. The rooms and villas, many with private plunge pools, offer panoramic views of the river and the National Park. The resort also features a spa, an infinity pool, and a selection of dining experiences.
Temple Tree Resort & Spa, Pokhara: A boutique hotel offering a peaceful retreat with views of the Annapurna Mountain Range. The hotel features cottage-style accommodations, a spa, a swimming pool, and a couple of dining options.
Dwarika's Resort Dhulikhel: A holistic lifestyle retreat located on the outskirts of Kathmandu Valley. The resort offers spacious suites, wellness spa, organic farm-to-table dining experiences, and stunning Himalayan views.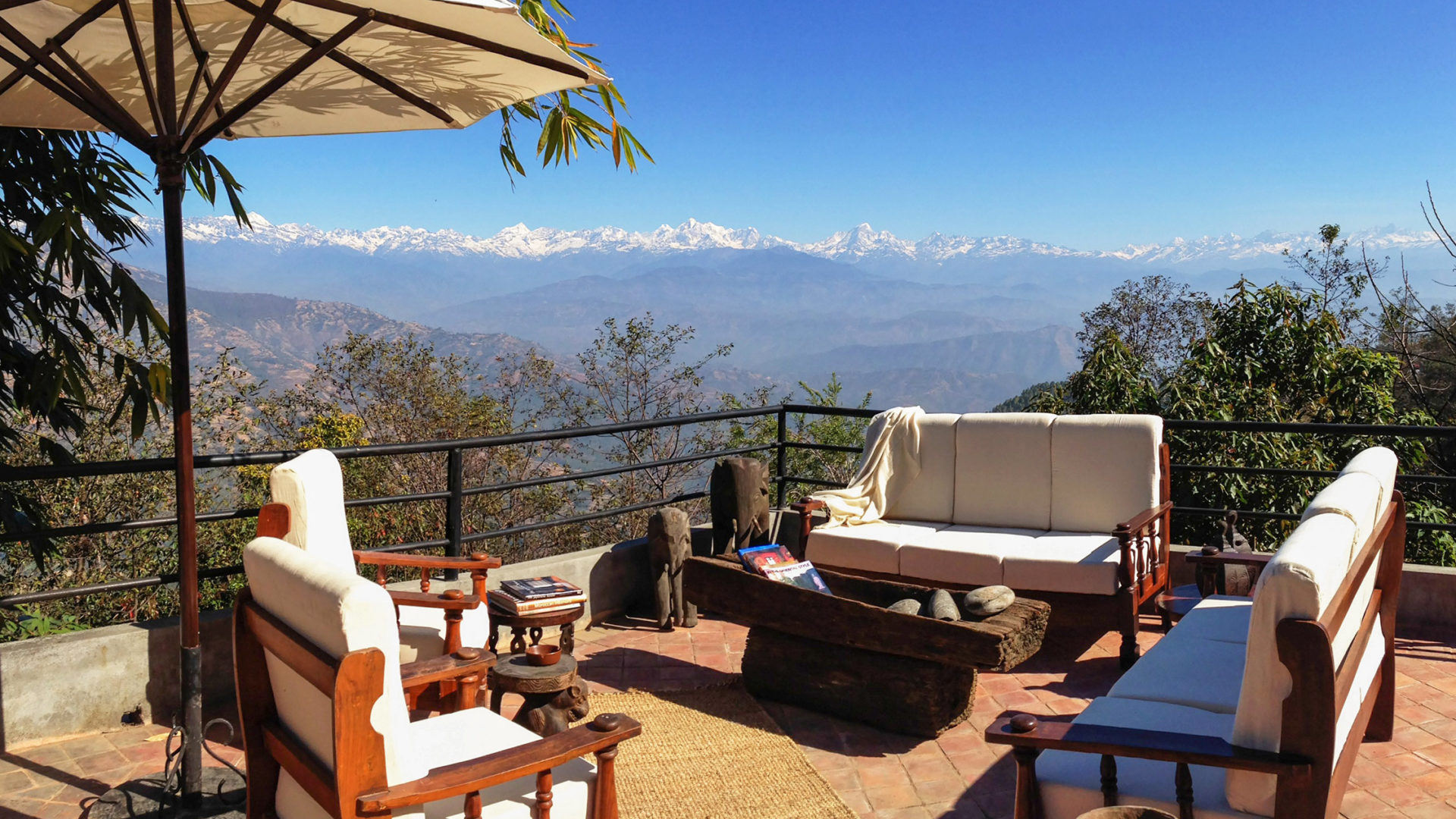 While these luxury hotels offer premium comfort and service, what truly sets them apart is their unique blend of Nepalese tradition and hospitality, offering guests a unique and memorable stay.
Luxury Lodges in Nepal
Nepal offers an array of luxury lodges that combine the thrill of Himalayan trekking with the comfort and amenities of a luxury hotel. These lodges, scattered throughout the Everest and Annapurna regions, serve as serene sanctuaries after a long day's trek. Here are some of the top luxury lodges in Nepal:
Yeti Mountain Homes: These luxury lodges are situated along the classic Everest Base Camp trekking route. Each lodge features cozy rooms with private bathrooms, comfortable beds, and hot showers - a rare luxury on these high-altitude treks. Additionally, they offer a range of cuisine and even have Wi-Fi in some of the lodges.
Ker & Downey Lodges: Located in the Annapurna region, these lodges offer comfort and luxury amidst breathtaking landscapes. The lodges provide twin-bedded rooms with attached bathrooms, landscaped gardens, and dining rooms that serve a variety of local and international dishes.
The Pavilions Himalayas - The Farm: While not located on a traditional trekking route, this luxury eco-sensitive lodge near Pokhara offers an extraordinary escape. With stunning views of the Annapurna range, the lodge features private villas, farm-to-table dining, a wellness spa, and various activities like farming, hiking, and yoga.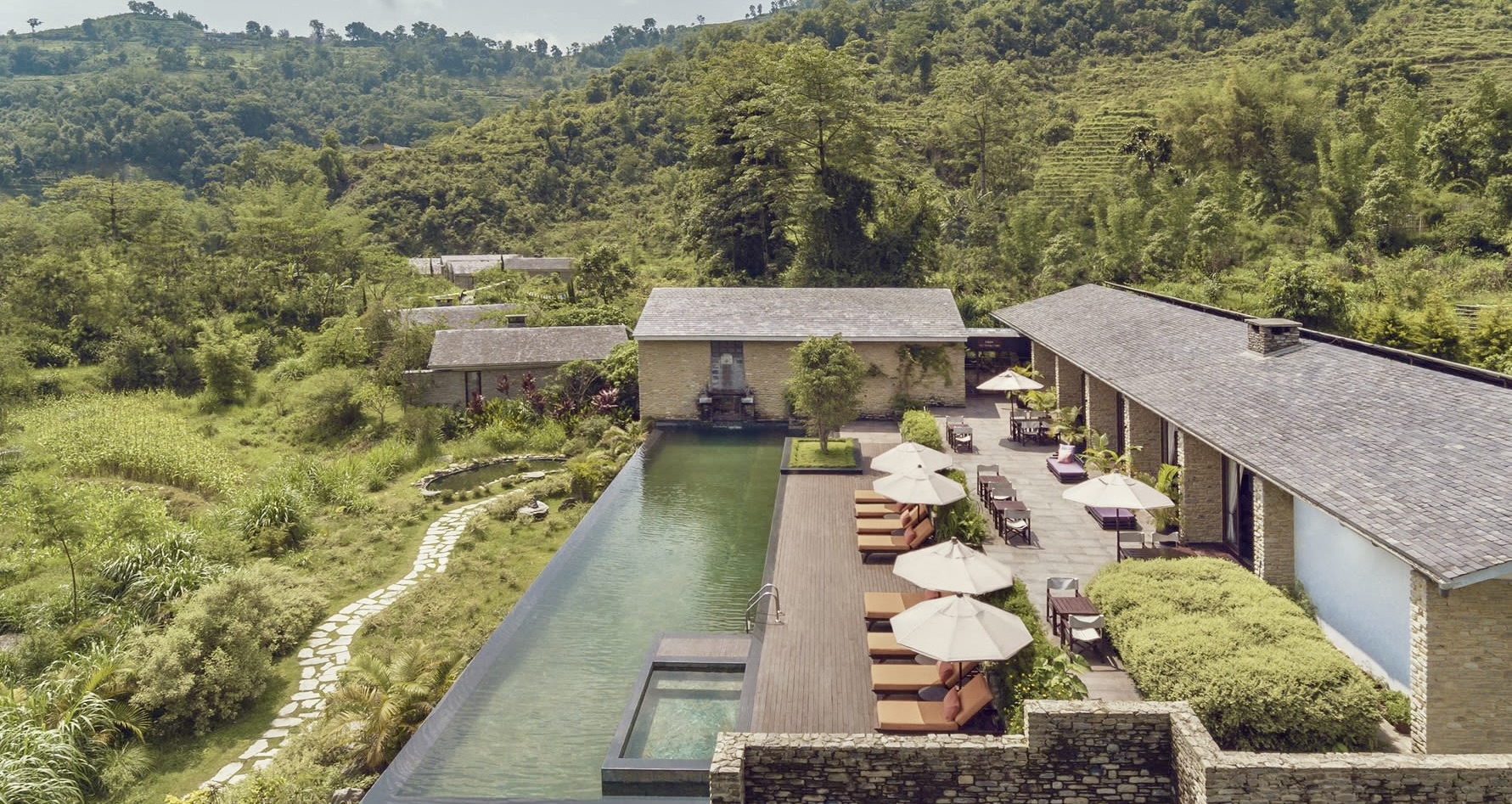 Three Mountain Lodge: Situated in the Langtang region, this lodge provides a unique blend of traditional Tamang hospitality with modern comforts. The lodge offers stunning views of Ganesh Himal and Langtang Lirung peaks, and activities like cultural walks, local handicrafts learning experiences, and organic cooking lessons.
Happy House Lodge, Phakding: On the trail to Everest Base Camp, the Happy House Lodge offers relatively luxurious accommodations with hot showers and Western toilets. The in-house restaurant provides a range of dishes to cater to trekkers' tastes.
These luxury lodges elevate the trekking experience in Nepal, offering a blend of adventure and comfort. Do note that while these lodges offer more amenities than traditional teahouses, their remote locations may mean that some facilities may not match typical luxury hotel standards. However, the blend of comfort, warmth, and stunning views makes for an unforgettable experience.
Luxury Services in Nepal
Luxury travel in Nepal goes beyond just accommodation. It extends to various high-end services that ensure your trip is comfortable, unique, and memorable. Here are some of the luxury services you can enjoy in Nepal:
Private Helicopter Tours: An exceptional way to witness the Himalayan peaks up close without the long trek. Helicopter tours can take you around Mount Everest, Annapurna, and other majestic peaks or to the tranquil Gokyo Lakes and even the Everest Base Camp.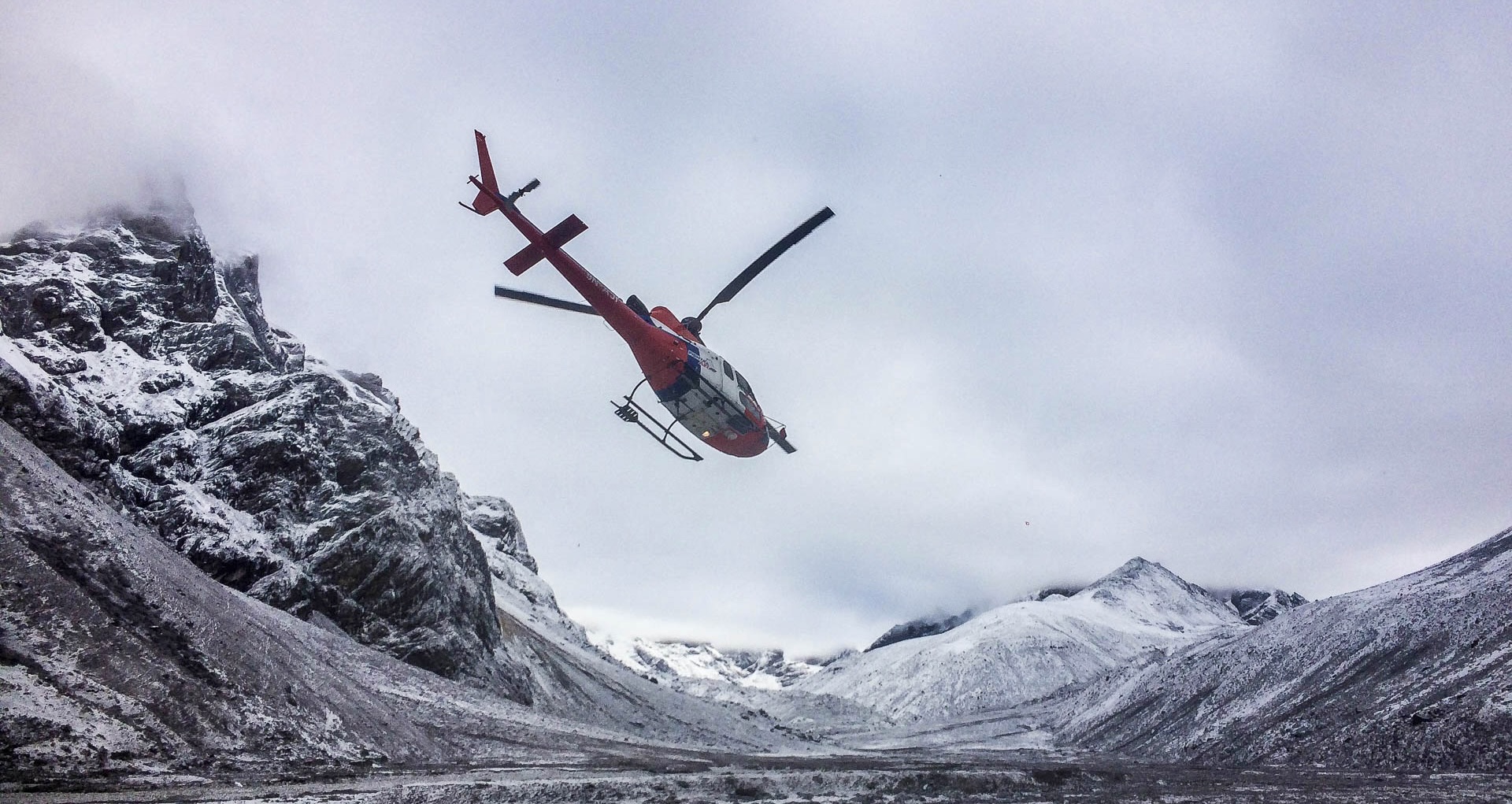 Luxury Trekking: Companies like Ker & Downey and Yeti Mountain Homes provide luxury trekking experiences in the Everest and Annapurna regions. Their services include comfortable lodgings, gourmet meals, and experienced guides.
Private Tours and Guides: Private tours offer a personalized experience tailored to your interests, whether it's culture, nature, adventure, or a mix of everything. Having a knowledgeable private guide enhances the overall experience, providing insights into local culture, history, and traditions.
Personal Chef Services: Some luxury hotels and lodges offer personal chef services. You can enjoy gourmet meals prepared using local organic ingredients, tailored to your dietary preferences.
Spa and Wellness Services: Nepal has seen a surge in luxury spas and wellness retreats, particularly in Kathmandu and Pokhara. These offer a range of services, including Ayurvedic treatments, yoga sessions, meditation classes, and traditional Himalayan therapies.
Luxury Transportation: High-end transportation services are available for getting around cities or travelling between destinations. This includes private car services, luxury buses, and even chartered flights for remote locations.
Exclusive Cultural Experiences: Luxury travel in Nepal can also involve private and exclusive experiences, such as VIP tours of heritage sites, private cooking classes, traditional art workshops, or meetings with local artisans.
Luxury Wildlife Safaris: Enjoy wildlife safaris in style at Chitwan and Bardia National Parks. Luxury jungle lodges offer elephant-back safaris, jeep safaris, and boat rides, along with comfortable accommodations and fine dining.
Remember, luxury is not just about comfort and opulence but also about unique experiences, personalized services, and creating lasting memories.
Cost luxury tour of Nepal
Determining the cost of a luxury tour in Nepal can be complex, as it depends on various factors like the duration of your stay, the destinations you choose to visit, the type of accommodations, the services you opt for, and the time of year you visit.
As a rough estimate, a 10-day luxury tour package in Nepal could range from $3,000 to $5,000 per person or even more. This should typically include luxury accommodations, private transportation, guided tours, and most meals. Here's a rough breakdown:
Luxury Accommodation: High-end hotels like Dwarika's Hotel in Kathmandu or Taj Meghauli Serai in Chitwan can range from $200 to $500 per night, depending on the room type and season.
Private Transportation: Private car services for city tours or intercity travel could add another $50 to $100 per day. Private helicopter tours, a popular luxury experience, can cost between $1,000 to $2,500 per person, depending on the destination and duration of the flight.
Luxury Trekking: Luxury trekking packages, which include stays at high-end lodges like Yeti Mountain Homes or Ker & Downey Lodges, guided treks, and meals, can range from $200 to $400 per day per person.
Meals and Dining: Fine dining at upscale restaurants can cost anywhere from $20 to $50 per person per meal, depending on the restaurant and the dishes ordered.
Activities: The cost of activities like private city tours, wildlife safaris, spa treatments, and exclusive cultural experiences will vary widely based on the specific activity.
Tips and Miscellaneous: Tipping is customary in Nepal for guides, drivers, porters, and hotel staff. You should also account for personal expenses like shopping, additional meals, and beverages.
Do keep in mind that these are rough estimates and actual costs can vary. It's also worth noting that while a luxury tour might seem expensive, it can offer a level of comfort, convenience, and unique experiences that standard tours cannot match.
Luxury helicopter Tours in Nepal
Helicopter tours in Nepal offer an exclusive, bird's eye view of the stunning Himalayan landscape. These tours are a perfect choice for those who wish to experience the grandeur of the Himalayas without the physical demands of a trek. Here are some of the top luxury helicopter tours in Nepal:
Everest Base Camp Helicopter Tour: This tour provides an up-close view of Mount Everest, the highest peak in the world, along with several other majestic peaks. The tour includes a landing at Everest Base Camp or Kala Patthar for some incredible photo opportunities.
Annapurna Base Camp Helicopter Tour: Fly over terraced fields, traditional villages, and dense forests to reach the Annapurna Base Camp. Enjoy the panoramic views of the Annapurna range, Dhaulagiri, Machhapuchhre, and more.
Langtang Valley Helicopter Tour: A quick yet immensely satisfying tour that takes you over the beautiful Langtang Valley. Witness the impressive Langtang range, scattered villages, and the Langtang National Park.
Muktinath Helicopter Tour: This tour is often undertaken for religious reasons as Muktinath is a sacred site for both Hindus and Buddhists. Apart from the religious significance, the tour offers excellent views of the Annapurna and Dhaulagiri ranges.
Gosaikunda Helicopter Tour: Ideal for those interested in both nature and spirituality. Gosaikunda is a high-altitude lake considered holy by both Hindus and Buddhists. The tour offers stunning views of the lake and the surrounding landscape.
Lumbini Helicopter Tour: Perfect for those interested in Buddhism, this tour takes you to Lumbini, the birthplace of Buddha. The flight itself offers great views of the diverse Nepalese landscape.
Most helicopter tours are completed within a few hours, making them perfect for those with tight schedules. We also often include additional luxury services like a champagne breakfast or lunch at a high-altitude luxury resort.
Luxury dining options in Nepal
Nepal, especially it's capital city Kathmandu, offers a variety of luxury dining options that blend local flavors with international cuisine. Whether you're looking for a romantic dinner, a business meeting spot, or simply to treat yourself, here are some luxury dining options to consider:
Krishnarpan, Dwarika's Hotel, Kathmandu: Renowned for its traditional Nepali Thali, Krishnarpan offers a cultural and culinary journey through Nepal. Diners can choose from a range of set menus - 6 to 22 courses - featuring local and seasonal ingredients.
The Pavilions Himalayas - The Farm, Pokhara: The farm-to-table restaurant at this luxury lodge offers an innovative menu of Nepali and international dishes, all prepared with fresh, organic ingredients from their own farm.
The Old House, Durbarmarg, Kathmandu: This French and Asian fusion restaurant is known for its stylish decor, extensive wine list, and a menu that includes dishes like escargot and duck confit.
Rox Restaurant, Hyatt Regency, Kathmandu: Rox offers a fine-dining experience featuring Mediterranean cuisine. Dine in an elegant setting or enjoy the outdoor seating in the hotel's beautiful garden.
Bhojan Griha, Dillibazar, Kathmandu: Housed in a restored royal palace, Bhojan Griha offers a unique dining experience. Enjoy a traditional Nepalese meal accompanied by local music and dance performances.
The Chimney Restaurant, Yak & Yeti Hotel, Kathmandu: As one of Kathmandu's oldest luxury restaurants, The Chimney Restaurant serves a fusion of continental and Nepali flavors. The restaurant is famous for its signature dish - the Hunter's Sizzler.
Kaiser Café, Garden of Dreams, Kathmandu: Located inside the beautiful Garden of Dreams, Kaiser Café offers a calm oasis in the heart of Kathmandu. The menu features a range of international dishes, from pastas and sandwiches to hearty meat dishes.
1905 Restaurant, Kantipath, Kathmandu: This restaurant in a restored heritage mansion offers a range of international and Nepali dishes. It's particularly known for its succulent steaks and tranquil garden setting.
Do remember to make reservations in advance, especially for dinner, as these places can get booked up quickly. These restaurants not only provide luxury dining experiences but also create an environment that is reflective of Nepalese heritage and hospitality.
Frequently Asked Questions for Luxury Tours and Trekkings in Nepal
Is it safe to travel to Nepal?
Yes, Nepal is generally considered safe for tourists. However, it's always important to stay updated on the current political situation, take standard travel precautions, and respect local customs and laws.
When is the best time to travel to Nepal?
The best time to visit Nepal is during the spring (March to May) and autumn (September to November) when the weather is clear and the temperatures are moderate. These are also the best times for trekking and mountain views.
What kind of luxury accommodation is available in Nepal?
Nepal offers a range of luxury accommodations, from world-class hotels in cities like Kathmandu and Pokhara to high-end lodges and camps on trekking routes. Luxury accommodations often offer facilities like private rooms with attached bathrooms, hot showers, Wi-Fi, fine dining, spa facilities, and more.
How can I book a luxury tour or trek in Nepal?
You can book a luxury tour or trek in Nepal through a reputable travel agency like Luxury Holidays Nepal which specializes in luxury travel. They can help customize your itinerary, make necessary bookings, and ensure your travel experience is seamless and enjoyable.
What is the cost of a luxury tour in Nepal?
The cost of a luxury tour in Nepal can vary widely depending on the length of your stay, the destinations you visit, the type of accommodations, and the services you opt for. On average, a 10-day luxury tour can range from $3,000 to $5,000 per person or more.
Are luxury helicopter tours safe in Nepal?
Yes, luxury helicopter tours are generally safe in Nepal. Reputable companies follow strict safety protocols and only fly in suitable weather conditions. However, it's always important to ensure that the company you choose has a strong safety record.
What kind of food can I expect on a luxury tour in Nepal?
Luxury tours in Nepal often offer a mix of local and international cuisine. High-end hotels and restaurants often have gourmet chefs who can prepare a range of dishes to cater to different dietary preferences. You can also expect to enjoy fine dining experiences with an emphasis on fresh, local ingredients.
What should I pack for a luxury tour or trek in Nepal?
While luxury tours and treks provide a high level of comfort, it's important to pack appropriately for the weather conditions, the activities you'll be undertaking, and the cultural sensitivities of Nepal. Essentials usually include good quality trekking shoes, layered clothing, a sun hat, sunglasses, sunscreen, a good camera, and any personal toiletries or medications you may need.
Do I need a visa to travel to Nepal?
Yes, most travelers require a visa to enter Nepal. Tourist visas can be obtained on arrival at the Kathmandu airport, or at a Nepalese embassy or consulate in your home country. Always check the latest visa requirements before your trip.
Can I access the internet during my luxury tour or trek in Nepal?
Yes, most luxury hotels in cities and towns provide Wi-Fi access. Some luxury trekking lodges may also offer Wi-Fi, although this may be less reliable due to the remote locations.
What are some luxury trekking routes in Nepal?
Some of the popular luxury trekking routes include the Everest Base Camp Luxury Lodge Trek, Annapurna Circuit Luxury Lodge Trek, and Langtang Valley Luxury Trek. These routes have high-end lodges that provide comfortable accommodations and gourmet meals.
What amenities can I expect on a luxury trek?
Luxury treks usually include comfortable accommodations in high-end lodges with private rooms, attached bathrooms, hot showers, and sometimes even Wi-Fi. Meals are often of high quality, featuring a mix of local and international dishes. Other services may include private guides and porters, transportation, and baggage handling.
How difficult are luxury treks in Nepal?
The difficulty of a trek depends on the route, altitude, and daily trekking hours. Luxury treks typically aim to provide a comfortable experience, so daily trekking hours might be less and the routes might be less strenuous. However, some level of physical fitness is generally required.
How can I prepare for a luxury trek in Nepal?
Preparation for a luxury trek involves physical training to build your stamina and strength, ensuring you have the necessary gear, understanding the risks of altitude sickness, and packing appropriately. Despite the added comfort of a luxury trek, it's still important to be physically and mentally prepared.
What is the best time for luxury trekking in Nepal?
The best time for trekking in Nepal, including luxury treks, is during the spring (March to May) and autumn (September to November) when the weather is generally clear and the mountain views are spectacular.
Are luxury treks environmentally friendly?
We are committed to sustainable tourism practices. This can include using locally sourced food, reducing plastic waste, using solar energy, and contributing to local communities.
What kind of food will be provided on a luxury trek?
Luxury treks often provide high-quality meals featuring a mix of local Nepalese cuisine and international dishes. Special dietary requirements can usually be accommodated with prior notice.
Can I do a luxury trek solo?
Yes, you can do a luxury trek solo. We will be able to arrange a private guide and porter for solo travelers. However, it's always more fun and safer to trek in a group.
Do I need a permit for luxury trekking in Nepal?
Yes, trekking in Nepal generally requires a permit, regardless of whether it's a luxury trek or a standard one. The type of permit depends on the trekking area. Most trekking permits can be obtained in Kathmandu or Pokhara, and your trekking company can usually arrange these for you.
What are the best luxury tour destinations in Nepal?
Some of the top luxury tourist destinations in Nepal include Kathmandu, Bhaktapur, Patan (Lalitpur), Pokhara, Chitwan National Park, Lumbini, and various locations in the Everest and Annapurna regions.
What services are typically included in a luxury tour?
A luxury tour typically includes high-end accommodations, private transportation, guided city tours and other activities, and meals at fine-dining restaurants. Services such as a personal guide, porter service, and airport transfers may also be included.
How long does a luxury tour in Nepal usually last?
The duration of a luxury tour in Nepal can vary depending on your itinerary. A standard luxury tour that includes Kathmandu, Pokhara, and Chitwan can last about 7-10 days. If you're also planning to include a luxury trek or visit more remote areas, your tour could last 2 weeks or more.
What kind of food can I expect on a luxury tour?
On a luxury tour, you can expect to dine at some of the best restaurants that offer a variety of cuisines - from traditional Nepalese food to international fare. Some tours may also offer culinary experiences like cooking classes or wine tastings.
What types of accommodations are available on a luxury tour?
Luxury tours in Nepal feature accommodations in high-end hotels, resorts, and boutique guesthouses. In cities like Kathmandu and Pokhara, you'll find luxury hotels with amenities like spa facilities, fine-dining restaurants, and well-appointed rooms. In more remote areas, luxury lodges provide a high level of comfort while allowing you to enjoy Nepal's natural beauty.
Do luxury tours include adventure activities?
Yes, many luxury tours include adventure activities like helicopter tours, wildlife safaris, white-water rafting, or luxury treks. These activities are often accompanied by additional luxury touches, like private guides, gourmet picnic lunches, and premium equipment.
Can luxury tours be customized?
Yes, most luxury tour operators in Nepal offer customizable itineraries. You can choose your destinations, accommodations, activities, and even the pace of your tour based on your interests and preferences.
Do I need travel insurance for a luxury tour in Nepal?
It's highly recommended to get travel insurance for any trip to Nepal, including luxury tours. The insurance should ideally cover emergency evacuation, medical treatment, trip cancellation, and loss or damage to personal belongings.
What should I pack for a luxury tour in Nepal?
While luxury hotels and lodges provide most of the necessities, you should pack suitable clothing for the weather, sturdy shoes if you plan to do any walking or trekking, a good camera, a universal adapter for any electronic devices, and any personal toiletries or medications you may need.
Booking a luxury tour and trek in Nepal allows you to explore this beautiful Himalayan nation in comfort and style. Begin by identifying your travel preferences, such as your desired destinations, trekking ability, and preferred accommodation type. Research the best seasons to visit, which are typically the spring and autumn months.
Next, investigate reputable luxury tour operators like Luxury Holidays Nepal Pvt Ltd, focusing on their service quality, reliability, and customer reviews. Personalized experiences are key to luxury travel, so work closely with your chosen tour operator to tailor a tour and trek that matches your interests and needs.
After your itinerary is finalized, secure your booking with the required payment, usually a deposit or the full amount. Prepare for your journey by packing appropriately for both the weather and the trekking conditions, ensuring you're physically ready for the adventure, and familiarizing yourself with local customs and etiquette.
Popular luxury tour destinations in Nepal include Kathmandu, Bhaktapur, Patan, Pokhara, Chitwan National Park, and Lumbini. For luxury trekking, consider destinations like Everest Base Camp or the Annapurna Circuit, where upscale lodges provide a high level of comfort and service. You can also enhance your experience with helicopter tours, fine dining options, and stays in luxury hotels or lodges in the cities and remote areas alike.
Be aware that the cost of a luxury tour can vary widely depending on the length of your stay, the destinations you visit, and the services you choose. Be prepared to inquire about cost details to avoid unexpected expenses. Finally, remember to check commonly asked questions to ensure a smooth and memorable luxury tour and trek in Nepal.
Luxury Trekking Package in Nepal
Luxury trekking Packages in Everest Region
If you need any further information, please contact us, Email: at [email protected], Phone: at +977- 985 100 5129 (WhatsApp)