Nepal is a haven for adventure seekers and nature lovers, offering a perfect blend of stunning landscapes, warm hospitality, and diverse culture. Luxury trekking is an increasingly popular way to explore Nepal, providing trekkers with a touch of comfort amidst the rugged terrain. The best time to visit Nepal for luxury trekking depends on your preferences and the specific experiences you want to have. In this blog, we will discuss the optimal times to visit Nepal for luxury trekking, taking into account the weather, scenery, and cultural events.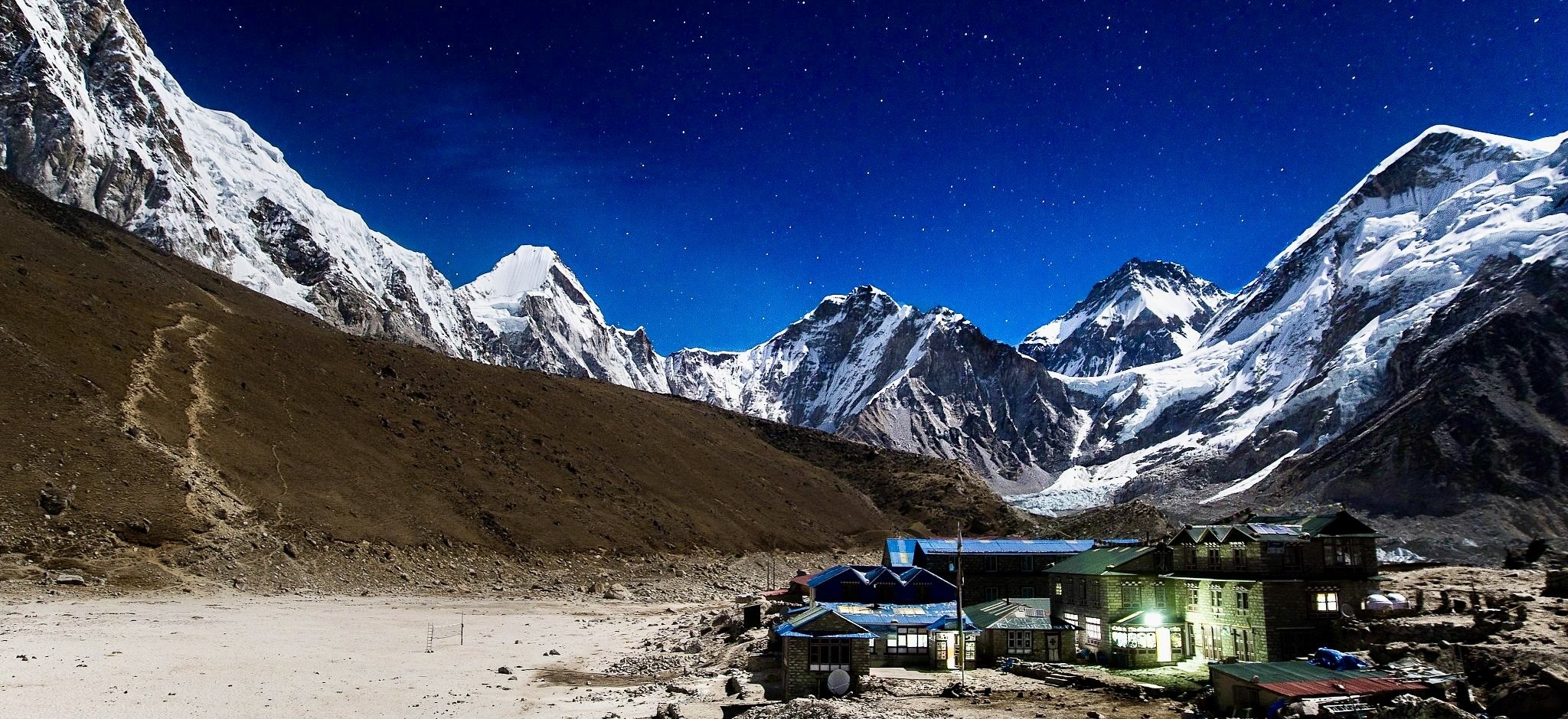 Peak Seasons: Autumn and Spring
Autumn (September to November)
Autumn is arguably the best time to visit Nepal for luxury trekking, as it offers clear skies, comfortable temperatures, and incredible views of the Himalayas. During this season, the monsoon rains have subsided, and the weather is generally stable and dry. Daytime temperatures range between 10°C and 20°C (50°F and 68°F), making it ideal for trekking.
Advantages:
Exceptional visibility for mountain views
Perfect weather conditions for trekking
Less risk of altitude sickness due to moderate temperatures
Vibrant festivals, including Dashain and Tihar
Disadvantages:
Higher number of trekkers on popular routes
Busy trails can affect the luxury experience
Spring (March to May)
Spring is another popular time to visit Nepal for luxury trekking. This season offers mild temperatures, blossoming rhododendron forests, and a wide variety of flora and fauna. The weather is generally warm and pleasant, with daytime temperatures ranging from 16°C to 23°C (61°F to 73°F). The skies are mostly clear, allowing for stunning mountain views.
Advantages:
Lush vegetation and colorful rhododendron forests
Comfortable temperatures for trekking
Less crowded trails compared to Autumn
Exciting cultural events, such as Holi and the Everest Marathon
Disadvantages:
Occasional afternoon rain showers
Less predictable weather compared to Autumn
Off-Peak Seasons: Winter and Summer
Winter (December to February)
While winter is not the most popular time for luxury trekking in Nepal, it offers a unique experience for those who are well-prepared and seeking solitude. The temperatures can drop significantly, especially at higher elevations, but the mountain views are crisp and unparalleled.
Advantages:
Fewer trekkers on the trails
Pristine mountain views
Exclusive experience due to the low number of tourists
Disadvantages:
Harsh weather conditions and cold temperatures
Limited accessibility to some trekking routes
Shorter days with less daylight for trekking
Summer (June to August)
Summer, also known as the monsoon season, is the least popular time for luxury trekking in Nepal. However, it offers lush green landscapes and fewer crowds, making it ideal for those who are willing to brave the rain and humidity.
Advantages:
Lush and green landscapes
Fewer tourists on the trails
Opportunity to explore lesser-known trekking routes
Disadvantages:
Unpredictable weather and heavy rainfall
Reduced visibility of mountain peaks
Risk of landslides and leeches on the trails
When planning your luxury trekking adventure in Nepal, consider visiting during the spring or autumn seasons for the best weather conditions and optimal trekking experience. These seasons offer clear skies, comfortable temperatures, and an opportunity to witness the country's stunning landscapes and vibrant culture in all their glory. Whether you're a seasoned trekker or a first-time visitor, Nepal's breathtaking beauty, world-class accommodations, and unforgettable experiences await you. So, pack your bags and set off on the adventure of a lifetime!
Luxury Trekking Package in Nepal
Luxury trekking Packages in Everest Region
If you need any further information, please contact us, Email: at [email protected], Phone: at +977- 985 100 5129 (WhatsApp)