Nepal is a trekker's paradise, with diverse landscapes that include the towering Himalayas, lush forests, and rolling hills. Choosing the right season for your trek is crucial as the weather conditions can vary significantly depending on the time of year. The best trekking seasons in Nepal are autumn and spring but there are some of the best locations to trek in winter and summer/monsoon as well. In this blog post, we'll explore the best trekking seasons in Nepal and share some insights to help you plan your adventure in the perfect way.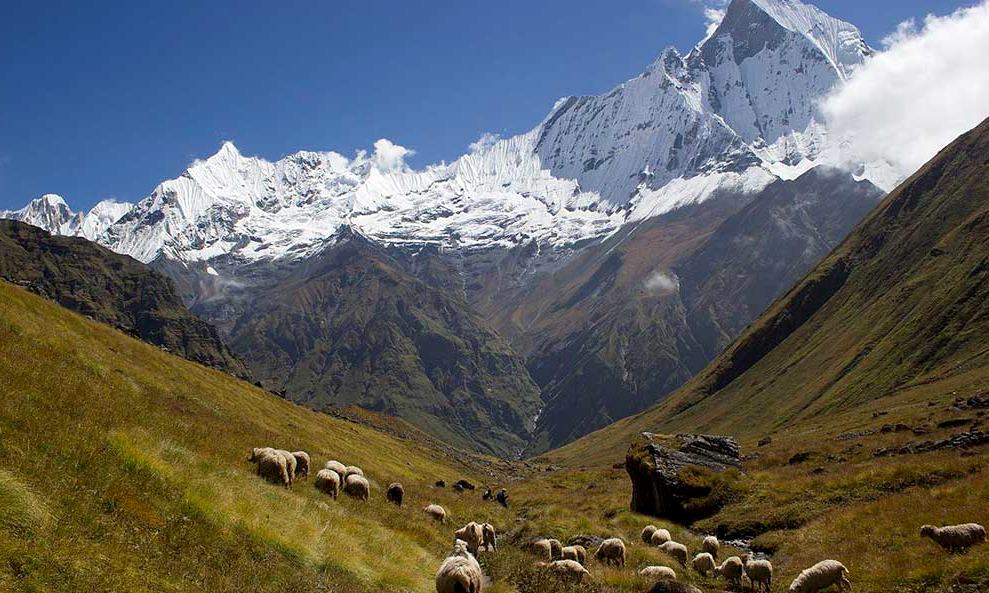 Autumn (September to November)
The Ideal Season: Autumn is widely considered the best season for trekking in Nepal. Here's why:
Stable Weather: Post-monsoon, the weather is usually dry and stable, with clear skies offering breathtaking mountain views.
Moderate Temperatures: Enjoy comfortable daytime temperatures and cool nights at higher elevations, perfect for trekking.
Popular Treks: This is the perfect time to experience popular treks like Everest Base Camp, Annapurna Circuit, and Langtang Valley.
Best Trekking Packages For Autumn: Everest Heli Trek with Kalapathher Landing, Gokyo Lakes and Everest Base Camp Trek, Ghorepani Poon Hill Trek, Tsum Valley Manaslu Circuit Trek, Annapurna Base Camp Trek, Everest Base Camp Trek, Luxury Everest Base Camp Trek, Upper Mustang Heli Trek with Luxury Accommodations and many more.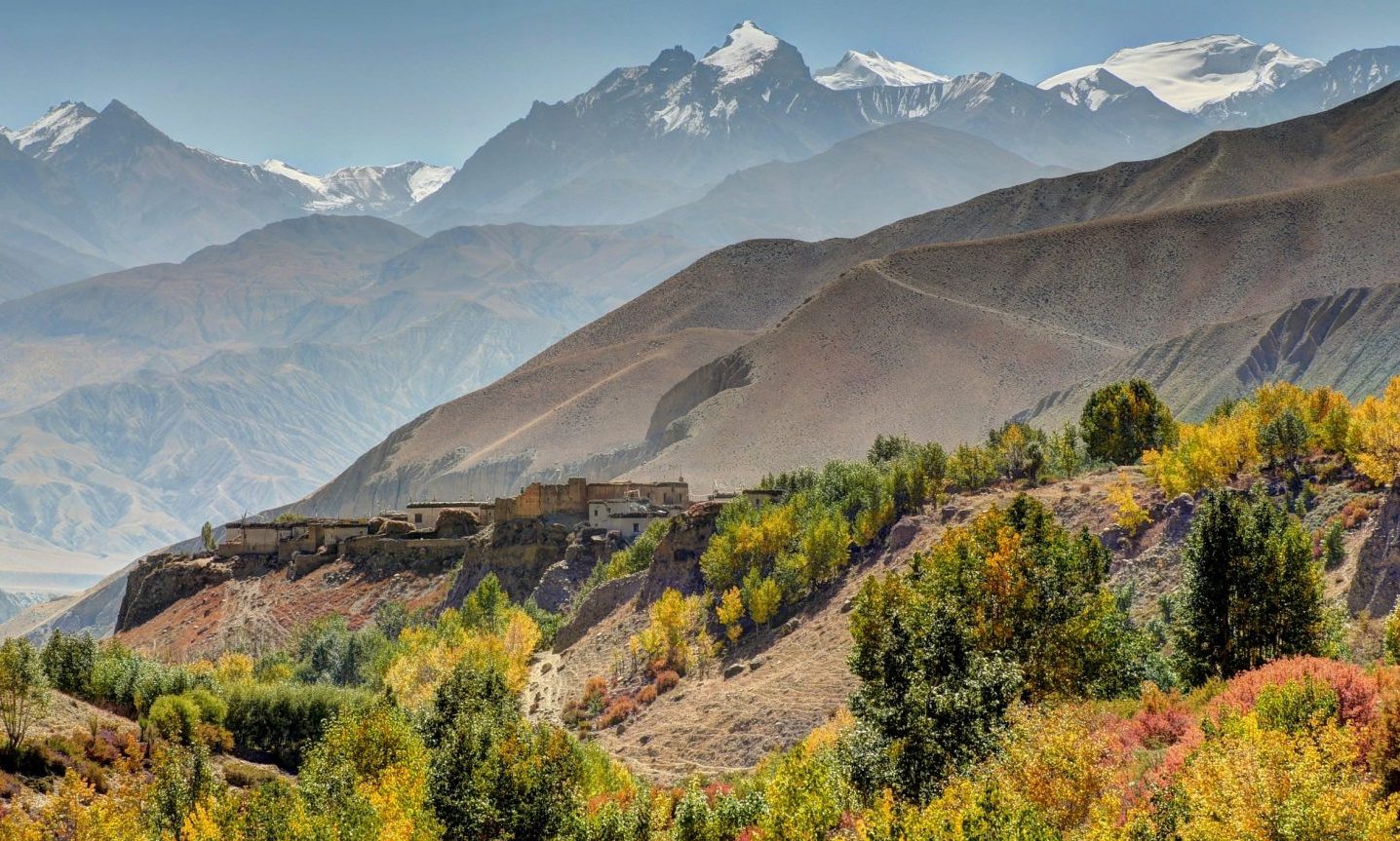 Spring (March to May)
The Blooming Season: Spring is the second-best season for trekking in Nepal, offering a colorful and vibrant experience:
Warm Weather: Expect pleasant temperatures and stable weather conditions, with occasional light showers.
Rhododendron Blooms: Witness the stunning beauty of blooming rhododendron forests, adding a splash of color to the trails.
Popular Treks: Spring is an ideal time for treks such as Annapurna Base Camp, Manaslu Circuit, and Upper Mustang.
Winter (December to February)
The Chilly Adventure: While winter is not the most popular season for trekking, it still offers unique experiences for those willing to brave the cold:
Lower Crowds: Enjoy less crowded trails and a more peaceful trekking experience.
Snowy Landscapes: Witness the beauty of snow-capped mountains and frozen lakes.
Lower Elevation Treks: Opt for lower altitude treks such as Ghorepani Poon Hill and the Tamang Heritage Trail.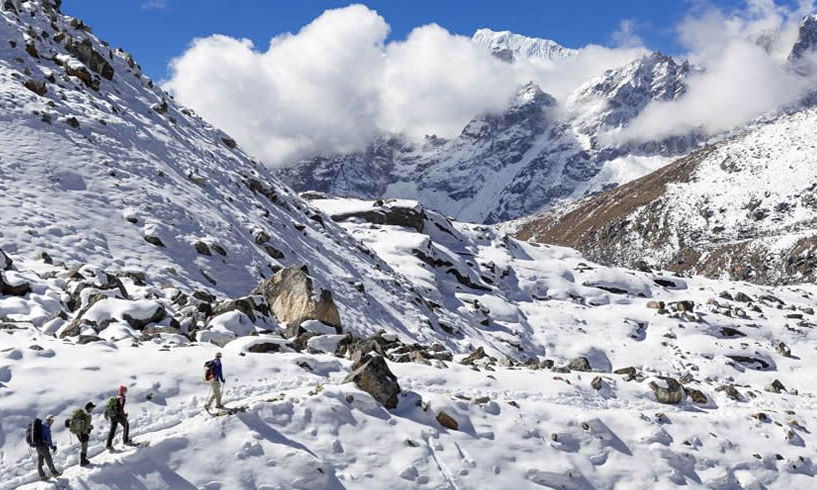 Monsoon (June to August)
The Offbeat Experience: Monsoon trekking is not for everyone, but it can be rewarding in rain-shadow areas:
Lush Greenery: Experience vibrant green landscapes and cascading waterfalls.
Rain-Shadow Treks: Explore regions like Upper Mustang and Dolpo, which receive little rainfall during monsoons.
Wildlife Encounters: The monsoon season brings increased wildlife activity in the lower elevations, offering a unique experience for nature enthusiasts.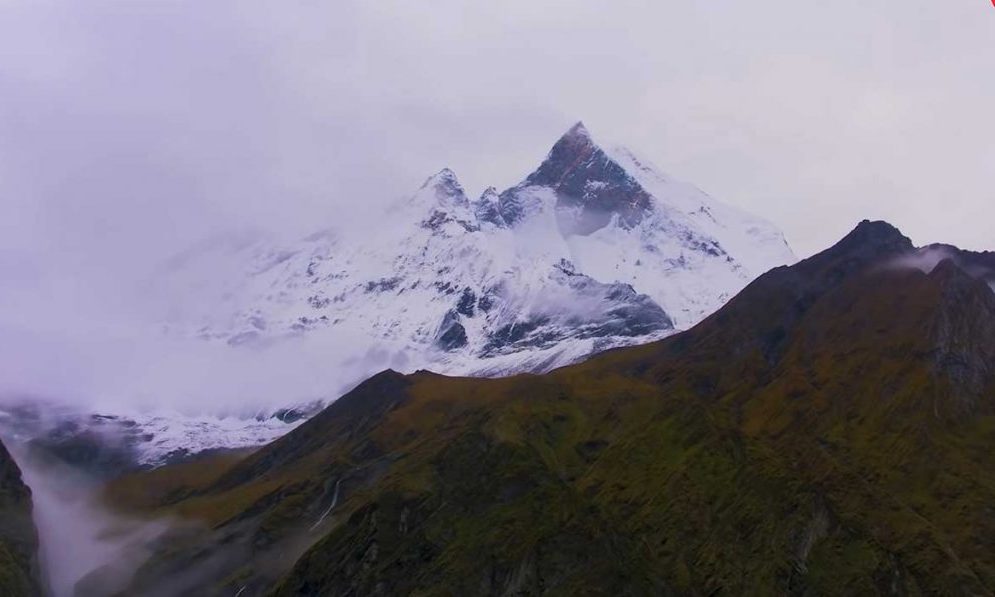 Conclusion
The best season for trekking in Nepal ultimately depends on your preferences, trekking route, and tolerance for different weather conditions. Autumn and spring are the most popular seasons, offering the most comfortable trekking experience. However, winter and monsoon seasons can provide unique and offbeat trekking opportunities for adventurous travelers. Plan your trip wisely and enjoy the breathtaking beauty of Nepal's mountains, valleys, and diverse landscapes.
If you are looking for trekking packages in Nepal, please click here.
If you need any further information, please contact us, Email: [email protected], Phone: +977- 985 100 5129 (WhatsApp)