[TOC]

Even though our Himalayan Heli Tours are primarily intended for those who lack the time or are prevented from participating in physically strenuous treks and hikes in the area due to age or other physical disabilities, these flights are growing in popularity and are being taken part in by a wider range of people. In reality, everyone who wants to see areas of the world that are only seen from certain places boards them, at least once in their lifetime. Despite the fact that you have been through the regions, taking a flight allows you to see everything from a completely different perspective.

A helicopter Tour is one of the most adventurous activities in Nepal, which allows you to take in the splendor of the Himalayas of the country. In only a short ride, you may see Nepal's magnificent hills, plain terai, and gorgeous mountains. We offer a variety of beautiful packages for helicopter tours in Nepal, and you can select from options like city sightseeing Heli tours, photography heli tours, cinematography heli tours, and Heli tours to different Himalayan regions.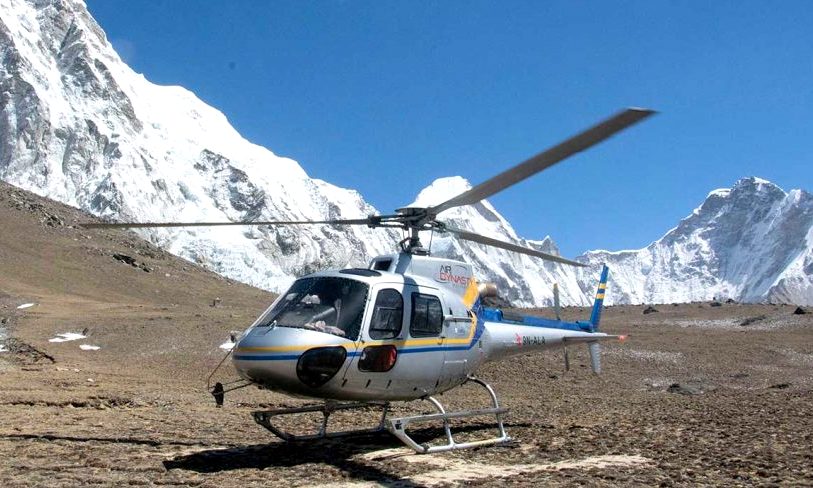 Your options for exploration and decision-making are entirely up to you. You can choose the package based on your needs. You can decide whether you want to learn about the flora and fauna of Nepal's national parks or enjoy the grandeur of the country's snow-capped base camps or you can also select both. The helicopter tour has a lot to offer, and if you do not plan your trip carefully, you may miss some of it.
The lists of things you can expect from the helicopter trip to Nepal are given below. Go through each one to make your upcoming helicopter tour very experienced and memorable at the same time.
The Magnificent View of the Himalayas
Nepal is well known as the land of Himalayan country in the whole world, and it seems very sensible that a helicopter trip will indeed take you to witness some of its magnificent views of mountains, valleys, and the beauty of nature of Nepal. You can choose any kind of helicopter tour package that will enable you to discover the magnificent splendor of Nepal's stunning mountain ranges.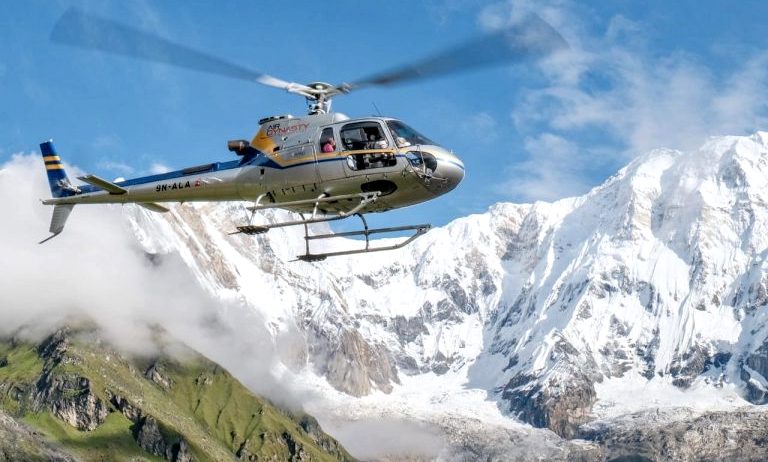 When it comes to helicopter excursions in Nepal that offer views of the Himalayas, the Everest Base Camp helicopter tour, Muktinath helicopter tour, and Annapurna Base Camp helicopter tour are the most well-known. Additionally, you can tour the Makalu, Muktinath, and Langtang regions as well or you can go for a city tour by helicopter.
Memories and experience of the Lifetime
Helicopter tours in Nepal not only give you a thrilling feeling, it also gives you a different kind of traveling experience with lifetime memories. The experience you will gather while flying in heli above the picturesque city, hills, and mountains will not be able to rival any other life events. It is the ideal option for you if you love the outdoors. You can not only discover Nepal's natural beauty but also gain unforgettable experiences this ride will be very adventurous also and you can even witness the beauty of Nepal in a different way.
A broader perspective on Nepalese culture
You can gain a thorough understanding of Nepalese culture by taking a helicopter tour of the country. For an exploration of Nepalese culture, you can select either the Gosaikunda Helicopter Tour or the Muktinath Helicopter Tour. These excursions will take you to some of Nepal's most notable cultural sites, such as the Gosaikunda Lake and Muktinath Temple. Since you need to travel for a few days to get here, the helicopter tour would be the best choice for those who want to visit these Nepalese locations but are physically frail. Consequently, the helicopter tour of Nepal's culture is quite enjoyable.
Climatic conditions and temperature
You will be able to observe both temperature and climate variations as you travel around Nepal by helicopter. Your booking firm will consider the weather and temperature before you organize your tour. The harsh weather may make it very difficult for the helicopter's pilots to operate.
You will undoubtedly experience periods of both sunny and overcast weather if you are located above the mountains. Rain is occasionally a possibility as well. Winds could be an issue for helicopter trips in Mustang.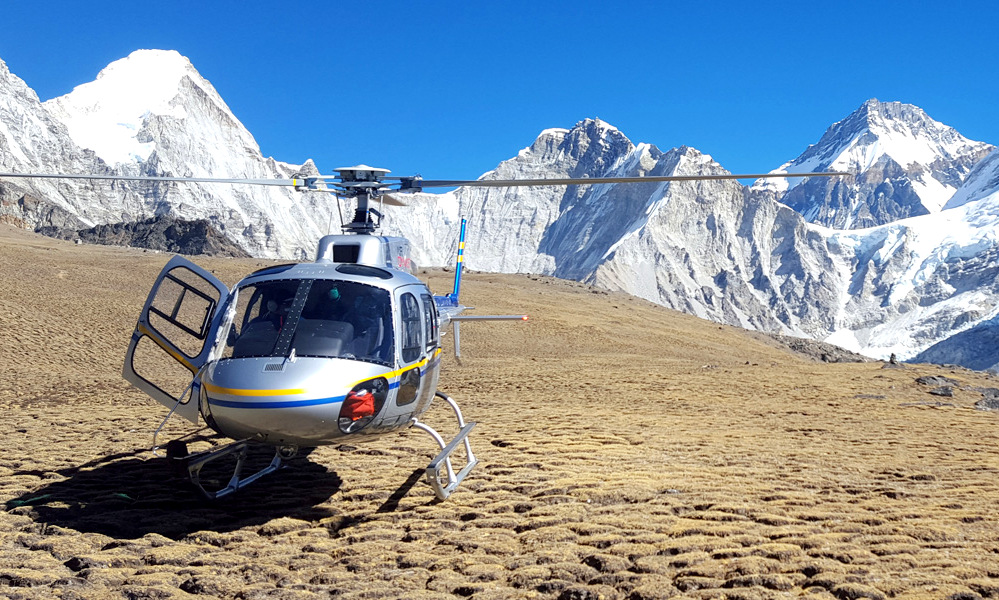 Therefore, everyone of any age can enjoy a helicopter tour of Nepal. Any age group of tourists can take a helicopter trip.
Sightseeing of the surrounding
For sightseeing, helicopter trips are popular in Nepal. You can observe the snow-capped mountains as well as the various landscapes thanks to the lovely overhead view. The high-altitude terrains are also visible. It aids in your exploration of the stunning Terai flatlands, terraced slopes, and tall mountains. Consequently, it is a fantastic chance for sightseeing.
Conclusion
You can discover Nepal's natural beauty from above with the aid of a helicopter trip. It highlights both the natural and cultural aspects of the stunning nation of Nepal. The vacationer's dream of riding in a helicopter and taking in the views of a country that is incredibly lovely. The tour can help you have a fantastic time and create lifelong memories. You can also visit Nepal's cities and explore them. You are entirely free to choose what you want. Select the tour that best suits your needs.
Please click here for the amazing Helicopter tour packages in Nepal.
If you need any further information, please contact us, Email: [email protected], Phone: +977- 985 100 5129 (WhatsApp)