Nepal, a landlocked country located in South Asia, is characterized by diverse weather and climate patterns due to its unique topography. Nepal is bordered by China to the north and India to the south, east, and west, and has a wide range of altitudes, from the lowlands in the Terai region to the towering peaks of the Himalayas, including Mount Everest. This variation in altitude results in distinct climatic zones and weather patterns.
Nepal's climate can be broadly categorized into four zones: tropical, subtropical, temperate, and alpine.
Tropical Zone (below 1,000 meters)
This zone includes the Terai region and parts of the lower hills. The climate here is hot and humid, with temperatures ranging from 25°C to 40°C. The monsoon season lasts from June to September, bringing heavy rainfall.
Subtropical Zone (1,000 to 2,000 meters)
This zone comprises the middle hills and some valleys. Temperatures here range from 20°C to 30°C, with cooler temperatures during the winter months. The monsoon season is similar to that of the tropical zone.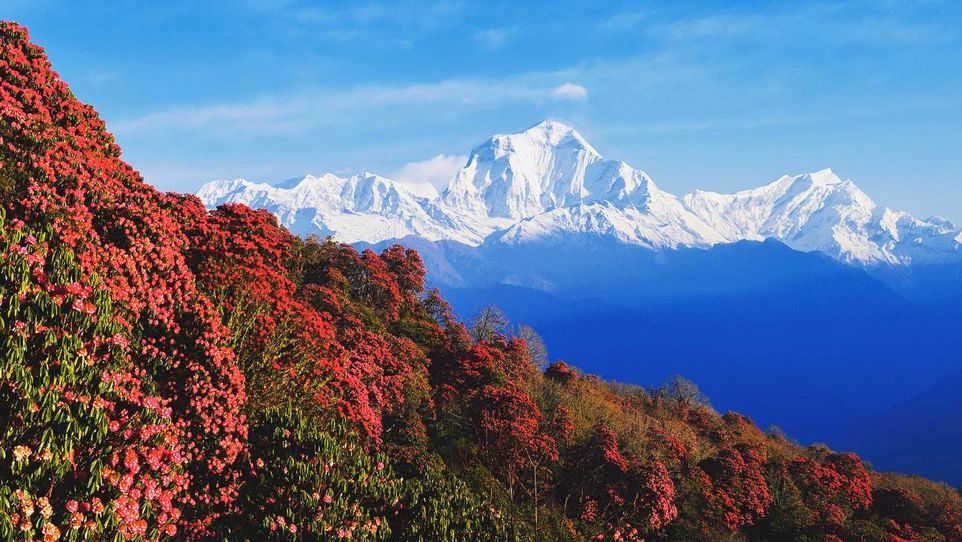 Temperate Zone (2,000 to 3,000 meters)
This zone includes the higher hills and some mountainous areas. Temperatures can range from 10°C to 20°C, and winters can be quite cold with occasional snowfall. The monsoon season is less intense, with moderate rainfall.
Also Read: Incredible Flora and Fauna of Nepal
The Geographical Area of Nepal is divided into three Geographic regions
Nepal is a landlocked country in South Asia, situated between India and China. The total area of Nepal is approximately 147,516 square kilometers (56,956 square miles), making it the 93rd largest country in the world by land area. Nepal's terrain is diverse, ranging from the low-lying Terai plains in the south to the high Himalayan mountain range in the north, including Mount Everest, the world's highest peak.
Terai Region
This region, which lies in the southern part of the country, consists of flat, fertile plains and is part of the Gangetic Plain. The Terai region is essential for agricultural production and covers about 17% of Nepal's total land area.
Hill Region
This region is characterized by rolling hills, valleys, and river basins, and it makes up about 65% of Nepal's land area. The Hill Region's altitude ranges from about 1,000 to 4,000 meters (3,280 to 13,123 feet) above sea level. The capital city of Kathmandu is located in this region.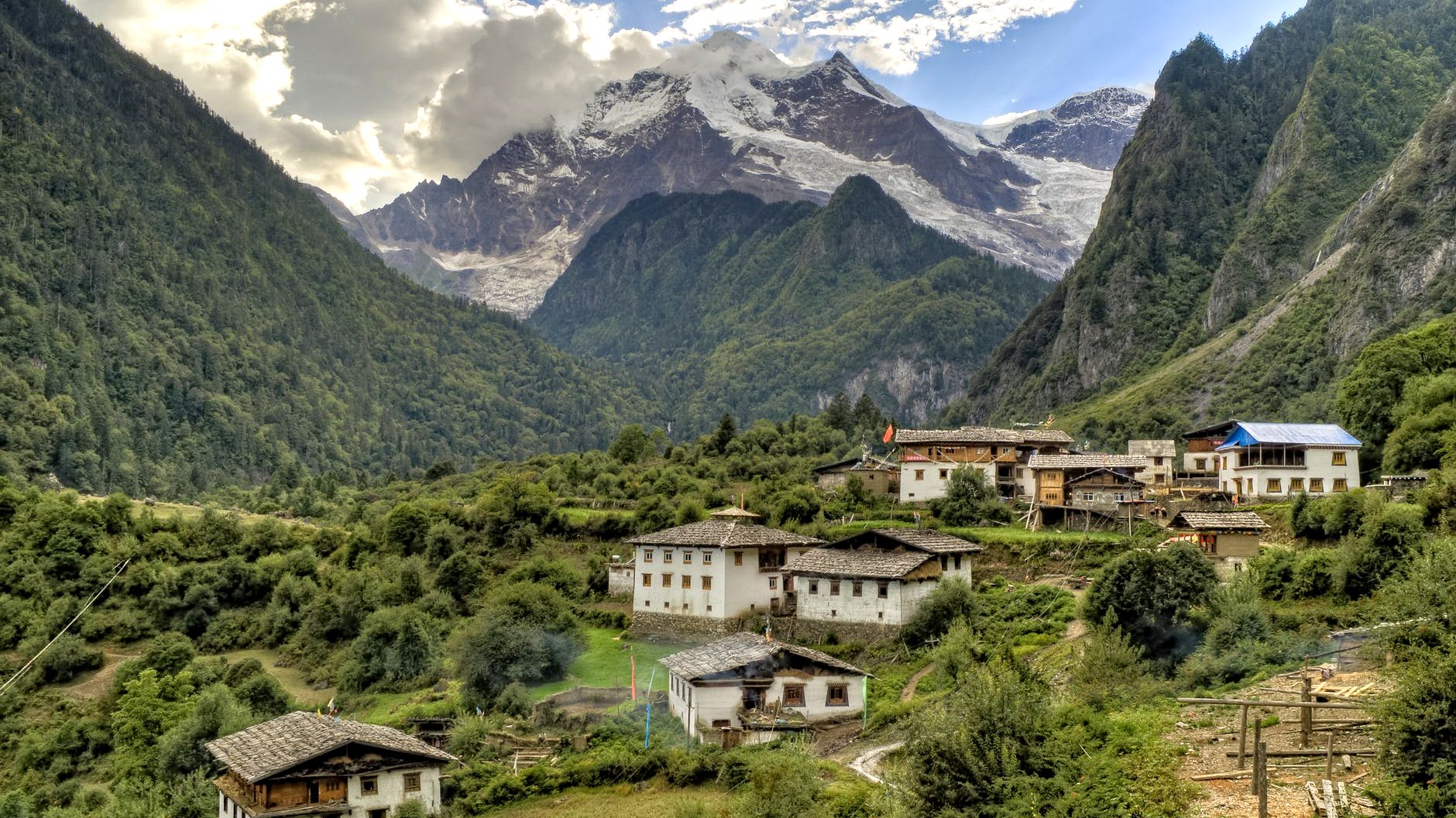 Mountain Region
This region is home to the majestic Himalayan mountain range, which includes eight of the world's 14 peaks that are over 8,000 meters (26,247 feet) high, such as Mount Everest, Kanchenjunga, Lhotse, and Annapurna. The Mountain Region accounts for approximately 18% of Nepal's total land area and has a harsh climate due to its high altitude and rugged terrain.
Seasons and weather of Nepal
Nepal's seasons and weather are influenced by its topography and altitude, which create distinct climate zones across the country. The country experiences four main seasons:
Spring (March to May)
Spring is a pleasant season in Nepal, with moderate temperatures and clear skies. The weather is generally warm and dry, making it an ideal time for outdoor activities such as trekking, mountain climbing, and sightseeing. At higher altitudes, the snow begins to melt, and rhododendron and other wildflowers bloom, adding vibrant colors to the landscape.
Summer/Monsoon (June to September)
Summer in Nepal is characterized by the arrival of the monsoon, which brings heavy rainfall to most parts of the country. The weather is hot and humid, particularly in the Terai plains and lower hills. The monsoon season often results in landslides and flooding in some areas, making travel and outdoor activities more challenging. However, the rain also rejuvenates the landscape, and some regions like the rain-shadow areas of Mustang and Dolpo experience less rainfall and are still suitable for trekking during this season.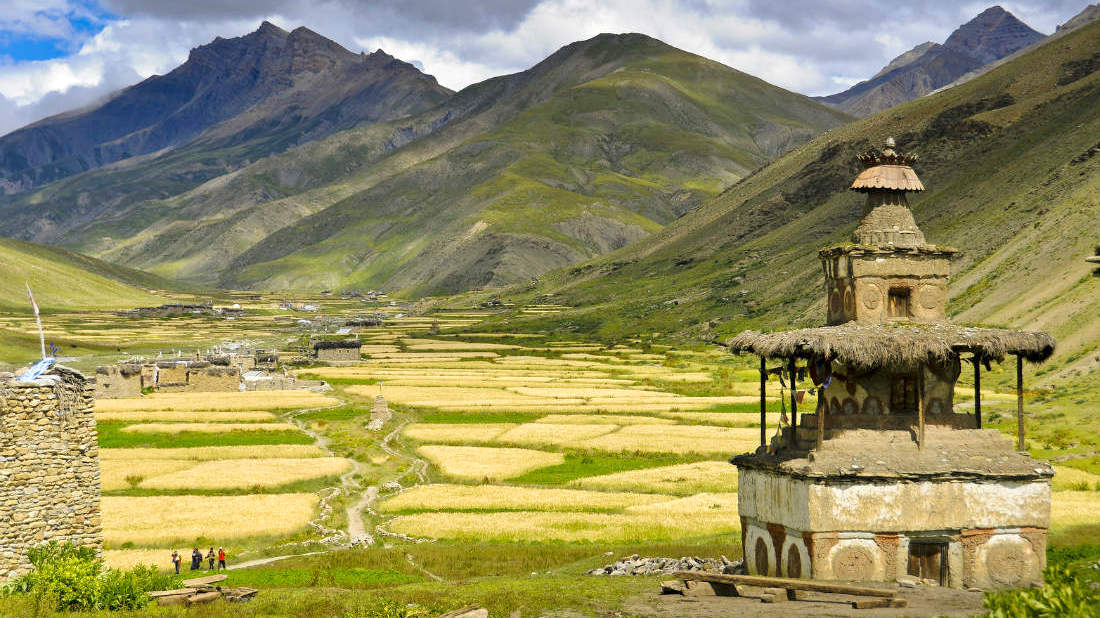 Autumn (October to November)
Autumn is considered the best season for visiting Nepal, as the weather is clear and stable, with moderate temperatures and little rainfall. The skies are generally clear, providing excellent visibility and stunning views of the Himalayas. The pleasant weather conditions make it an ideal time for trekking, mountaineering, and other outdoor activities.
Also Read: Off Season Trek in Nepal
Winter (December to February)
Winter in Nepal is characterized by cold temperatures, particularly in the mountainous regions, where heavy snowfall can occur. In the lower elevations, the weather is cooler and generally dry. While the winter season can be a good time to visit the Terai and lower hill regions, high-altitude trekking and mountaineering become more difficult and dangerous due to the cold temperatures, snow, and reduced daylight hours.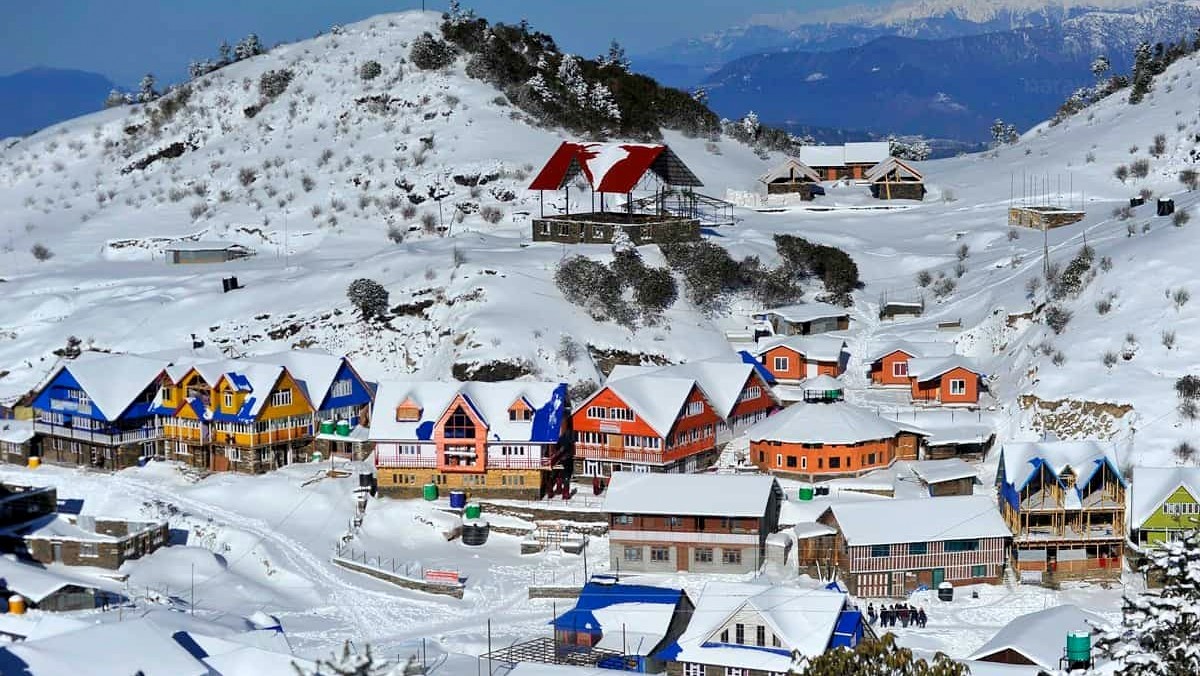 It's important to note that the weather in Nepal can vary greatly depending on the specific region and altitude. While the general pattern of seasons holds true, microclimates and local weather conditions can differ significantly from one location to another.
Please, click here for the various kind of tours and trekking in Nepal.
Important Articles regarding traveling in Nepal
Introduction of Nepal
FOODS IN NEPAL
Before You Plan Nepal Trip
While You are in Nepal
Before Traveling Nepal
Best Selling Luxury Tour and Trekking in Nepal
Luxury Everest View Trek- 8 Days: Starting Price - USD 2399
Kathmandu Tour with the sunrise view from Nagarkot - 5 Days: Starting Price - USD 349
Luxury Nepal Tour with Everest Scenic Flight - 5 Days: Starting Price - USD 1399
Nepal Luxury Tour with Everest flight and birthplace of Buddha - 9 Days: Starting Price - USD 1599
Everest Base Camp Helicopter with Kathmandu and Pokhara Luxury Tour - 6 Days: Starting Price - USD 1899
Everest Helicopter with Luxury Nepal Tour - 5 Days: Starting Price - USD 2199
Luxury Nepal Tour with Everest Scenic flight - 6 Days: Starting Price - USD 1299
Luxury Nepal Tour with Everest Landing Helicopter tour - 9 Days: Starting Price - USD 3599
Everest Heli with Luxury Kathmandu, Pokhara and the birthplace of Buddha - 8 Days: Starting Price - USD 2299
Kathmandu and Chitwan Luxury Tour with Dhulikhel - 7 Days: Starting Price - USD 4499
Annapurna in Luxury - 11 Days: Starting Price - USD 2199
Luxury Everest Base Camp Trek - 15 Days: Starting Price - USD 2999
Luxury Everest Base Camp Heli Trek - 9 Days: Starting Price - USD 2999
Luxury Nepal Tour with Dhampus Sarangkot Trek - 10 Days: Starting Price - USD 1599
Upper Mustang Heli Trek with Luxury Accommodations in Kathmandu and Pokhara - 14 Days: Starting Price - USD 3899
VVIP Everest Base Camp Luxury Trek - 10 Days: Starting Price - USD 5900
Luxury Nepal Tour with optional Chitwan, Pokhara and Lumbini - 5/9 Days: Starting Price - USD 1180
If you need any further information, please contact us, Email: [email protected], Phone: +977- 985 100 5129 (WhatsApp)