Have you been to Everest Base Camp? Have you heard about it? Or have you thought of going there? The answer may be either 'Yes' or 'No'.
Everest Base Camp Trek one of the most popular treks in Nepal leads you towards a fabulous experience of adventure trekking taking us to the highest mountain base camp in the world. This trek is also referred to as EBC Trek in short form. Therefore, we even find it difficult to envision the triumphant moment when we arrive at Everest Base Camp because it will undoubtedly be magical.
Begin it with a short flight from Kathmandu airport to Lukla, and trek to Namche via Manjo. At Manjo, we see the office of Sagarmatha National Park. Entering Sagarmatha National Park offers us serenity and wilderness. We enjoy experiencing diverse species of flora and fauna too.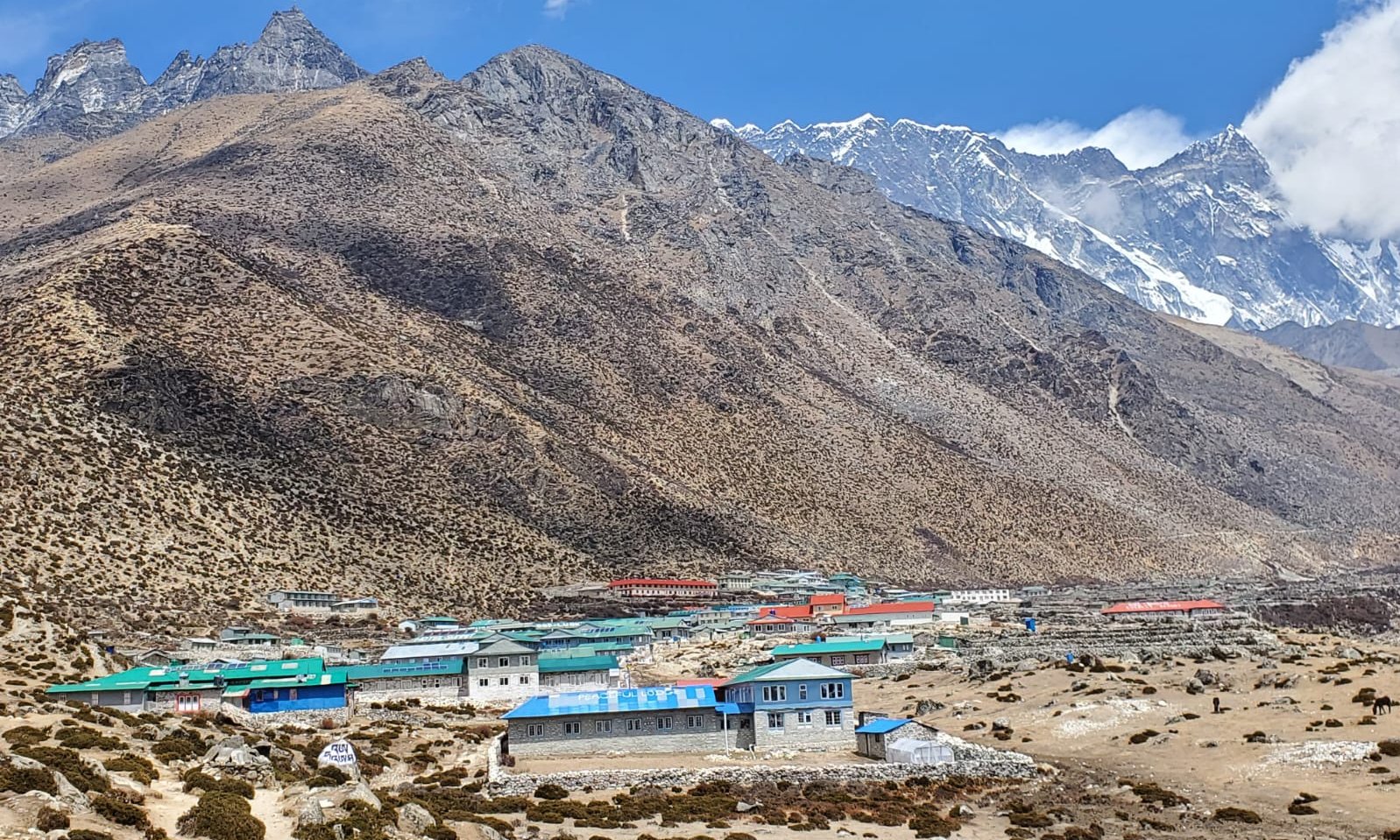 Observing the Tibetan market at Namche in the evening will be astounding. Climb to hotel Everest View and enjoy mesmerizing Everest Panorama before heading to Kalapatthar and Everest Base Camp.
Be spiritually by participating in an evening prayer at Tengboche monastery, have the bliss of the cool breeze in the deep forest in Sagarmatha National park, hike to Kalapatthar and celebrate spectacular sunrise and mountain giants including Mt. Everest, the top of the world, further trek to Everest Base Camp, the world highest mountain base camp and backtrack along the same trail to Lukla. Now, take a short flight again to end the trek in Kathmandu.
Top things to do during Everest Base Camp Trek
1. Capture breathtaking mountain views and landscapes while flying to Lukla from Kathmandu airport
It is a spectacular 30 minutes flight from Kathmandu to Lukla. This is the first experience you are going to make for Everest Base Camp Trek. While flying with a smaller plane to Lukla, we have majestic glimpses of mountain panorama. Get your camera ready and capture views as many as you can.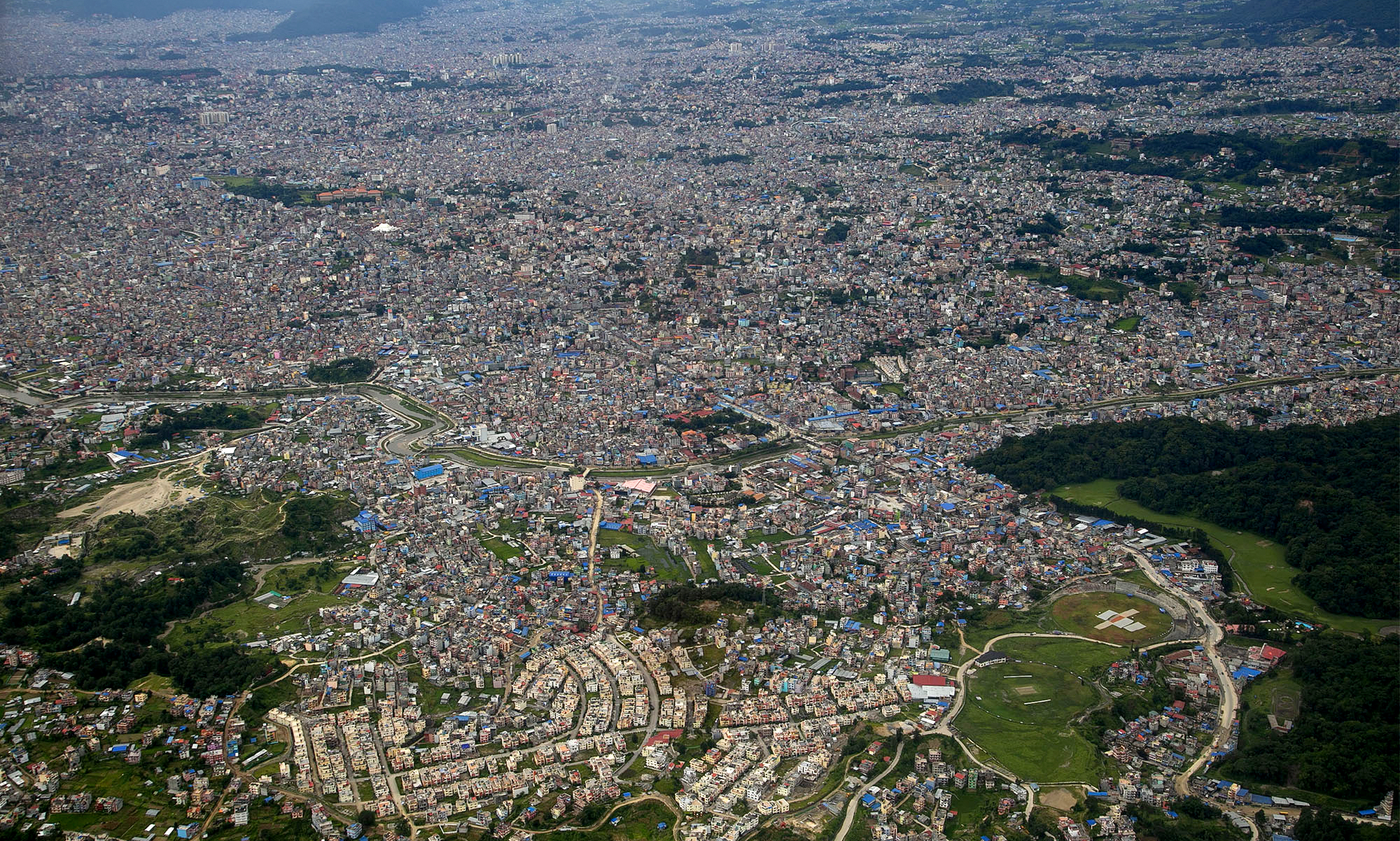 2. Do not forget to say 'Namaste' to every local whom you encounter with
'Namaste' is the most important and humble greeting among Nepalese. When you see local people in the mountain, do not forget to say Namaste' to them. They will be happy to say 'Namaste' to you again. 'Namaste' is common to all good morning, good afternoon, and good evening. But, you can say 'Namaste' for a good night. So, begin your talk with local people saying ' Namaste'.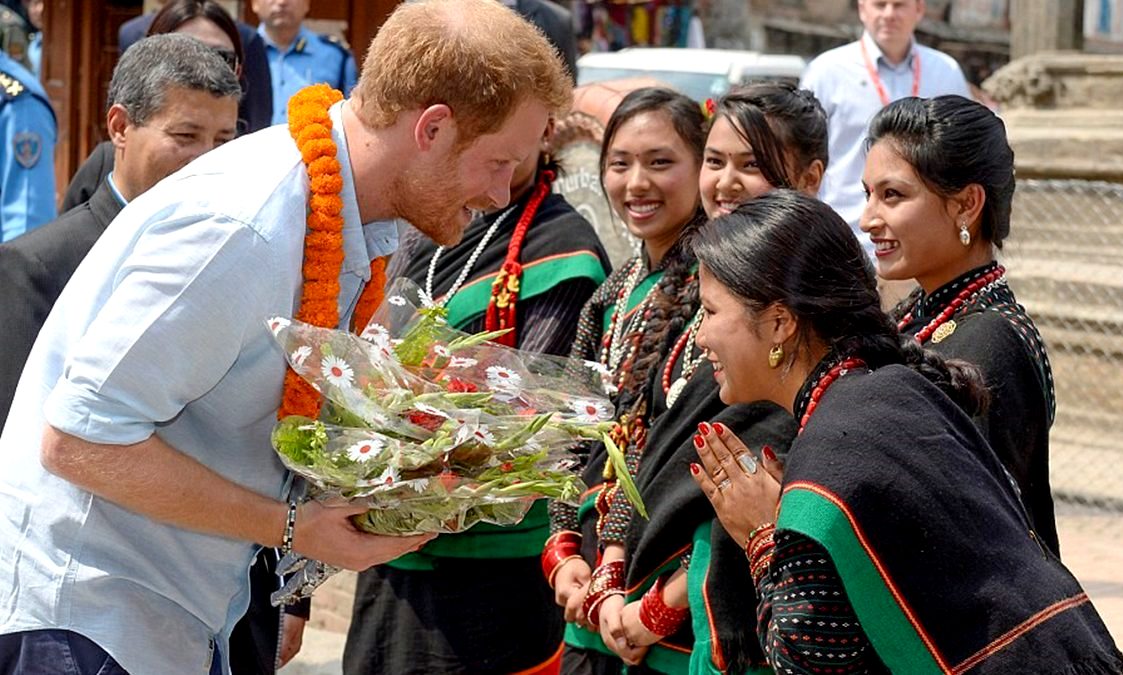 3. Experience and take pictures of Lukla Airport ( the most dangerous airport in the world)
Lukla airport is considered the most dangerous airport in the world. So, why not capture it on your camera? Take some fine photographs of Lukla airport as you get to Lukla town. You cannot even imagine that there is an airport at Lukla at the lap of the mountain. Lukla airport is also known as Tenzing Hillary Airport.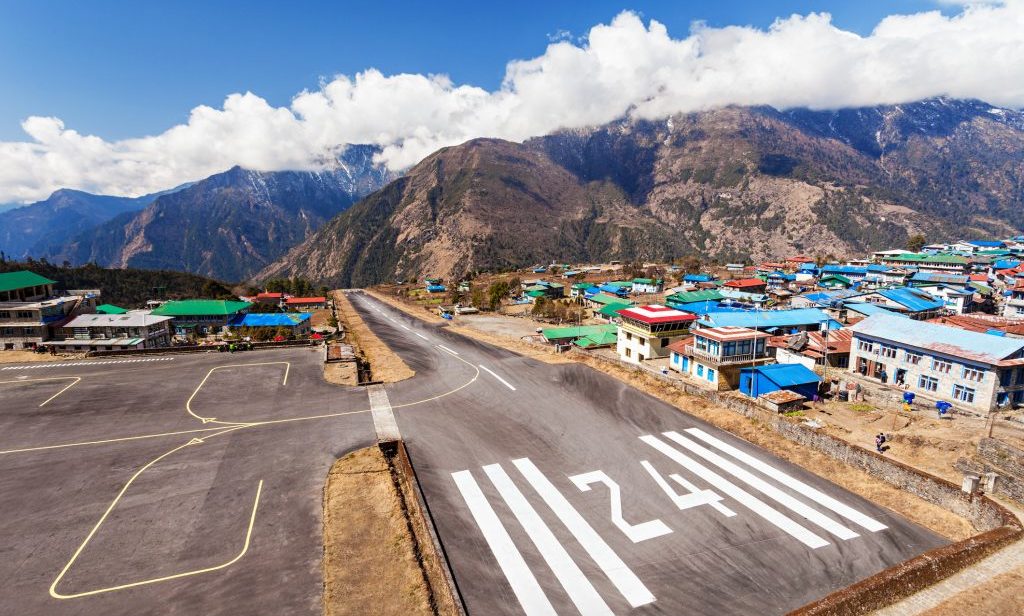 The experience you get during the Lukla flight will be amazing and thrilling at the same time.
4. Spend some time at Sagarmatha National Park Office at Monjo
Sagarmatha National Park has its office at Monjo where you get your permit checked. This is the entrance of the national park. You are instructed what to do and what not to do in the park putting some boards at its office. Even, you can explore more about the park by asking the staff at the office. And do not forget to take a photograph of it.
5. Visit Sherpa Cultural Museum at Namche
Namche is the gateway to the Everest region. While exploring Namche and its premises, one thing you should not forget to do is visit Sherpa Cultural Museum. You will have tremendous insights into rich Sherpa culture, and civilization and most importantly know about legendary climbers including Tenzing Norgay Sherpa. Without visiting it, the exploration of Namche will be incomplete.
6. Observe Tibetan Market at Namche in the evening
Enjoying the hustle and bustle of the Tibetan market at Namche will be astounding. We even can find some clothes or equipment at this market in the evening at a cheap cost.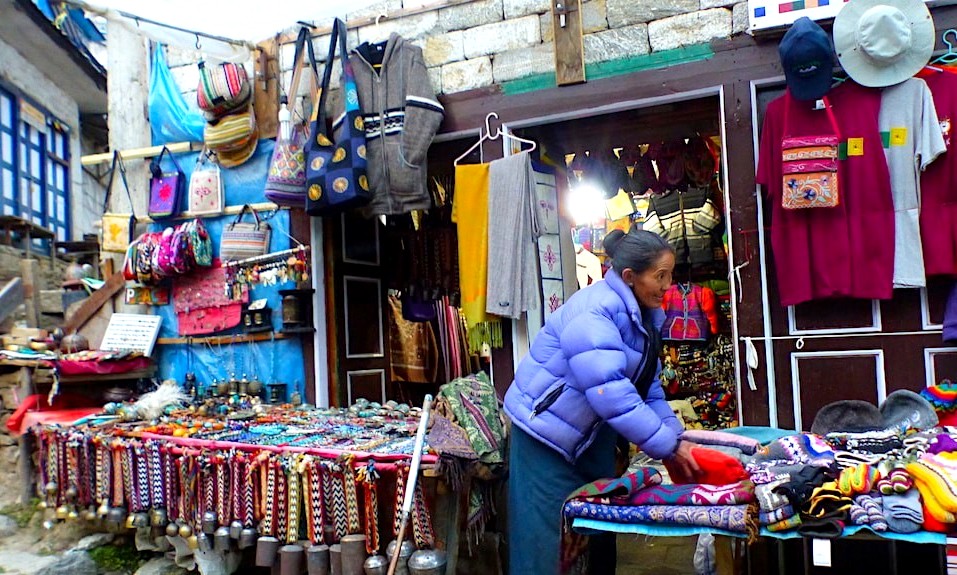 You will have insights into the core commercial activities of Tibetan people while observing this market at Namche.
7. leave the way for the yaks and mules
You will encounter numerous yaks and mules carrying heavy loads on the trail. They may not leave their way and they like to keep moving. At this time, you need to leave the way and let them go first. Otherwise, they push you with their stuff on the back. So, you need to be careful about it.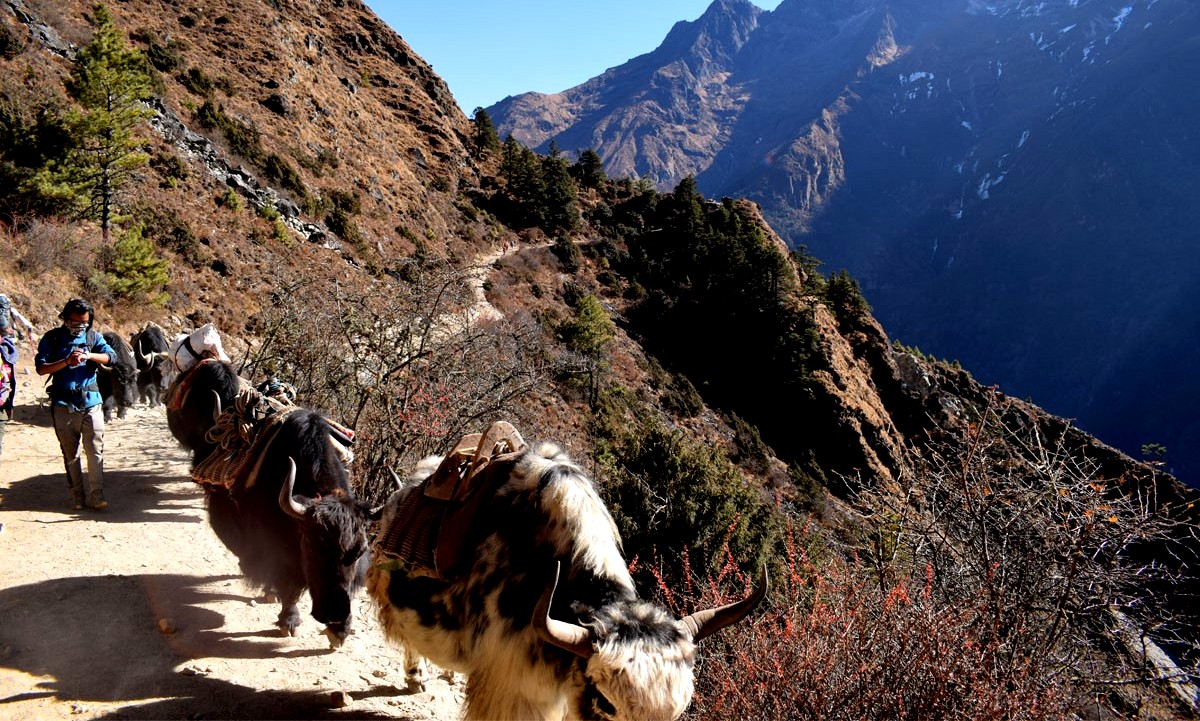 The yaks and the mules are the only means of transportation after Lukla to Everest Base Camp.
8. Climb Everest View Hotel and enjoy Khumjung village and the incredible Everest
Hotel Everest View is a hotel located at the highest elevation in the world. It has been recorded in the Guianese Book of World Records. It offers an entire Everest panorama to the trekkers as well as the magnificent Khumjung village where Hillary School is located. Have tea and coffee or a heavy meal and enjoy the view from it.
9. Offer prayer to the holy Tengboche monastery in the evening
Every evening, the holy monks offer prayer in the Tengboche Monastery. You can join them and offer your prayer too. It is magnificent to be part of it. The different performances during the offering and the good fragrances of incense will take your pains away. This spirituality will help you to make your entire trek energetic.
10. Capture the picture of the signboard Way To Everest Base Camp
Do not forget to take a photograph of the signboard Way to Everest Base Camp. This makes your trek more memorable and complete. When you recall the memories of seeing the old photographs, you feel proud of yourself that you have been to Everest Base Camp.
11. Take photos from the top of Kalapatthar
Do not imagine accomplishing the Everest Base Camp trek without climbing Kalapathar and capturing photos from the top of it. Pumori is just in front of your and all the majestic Himalayas including Mt. Everest are towering in the sky.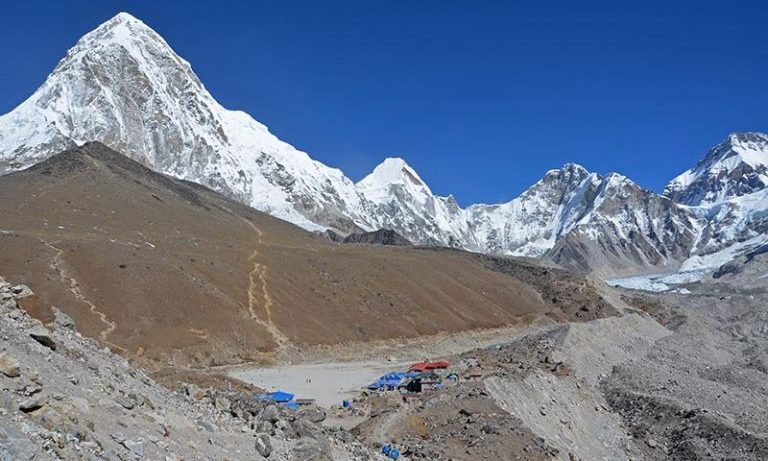 It will be marvelous to take photos of Everest from Kalapatthar.
12. Take the right turn off the mani or mani wall
In Tibetan tradition and culture, taking the right turn off the manis or mani wall will be "Good Luck". So, you can see everybody is taking the right turn of manis in the mountain. Rolling the Manis is offering the holy prayer to Buddha.
13. Write your name on a stone at Everest Base Camp
Everybody seems busy writing their names on the stone at Everest Base Camp when they get there. You can see the stones around are full of different names of the visitors. And now, take your time and add one more name to these stones.
14. Taste Thenthuk
Thenthuk is a Tibetan food that is similar to Thukpa. The noodle and the vegetables are boiled and served with some spices which help you to keep your body warm in the mountain. Thenthuk is a special dish in the Everest region. You can add some more species if you want. So, do not forget to taste it during your Everest Base Camp Trek.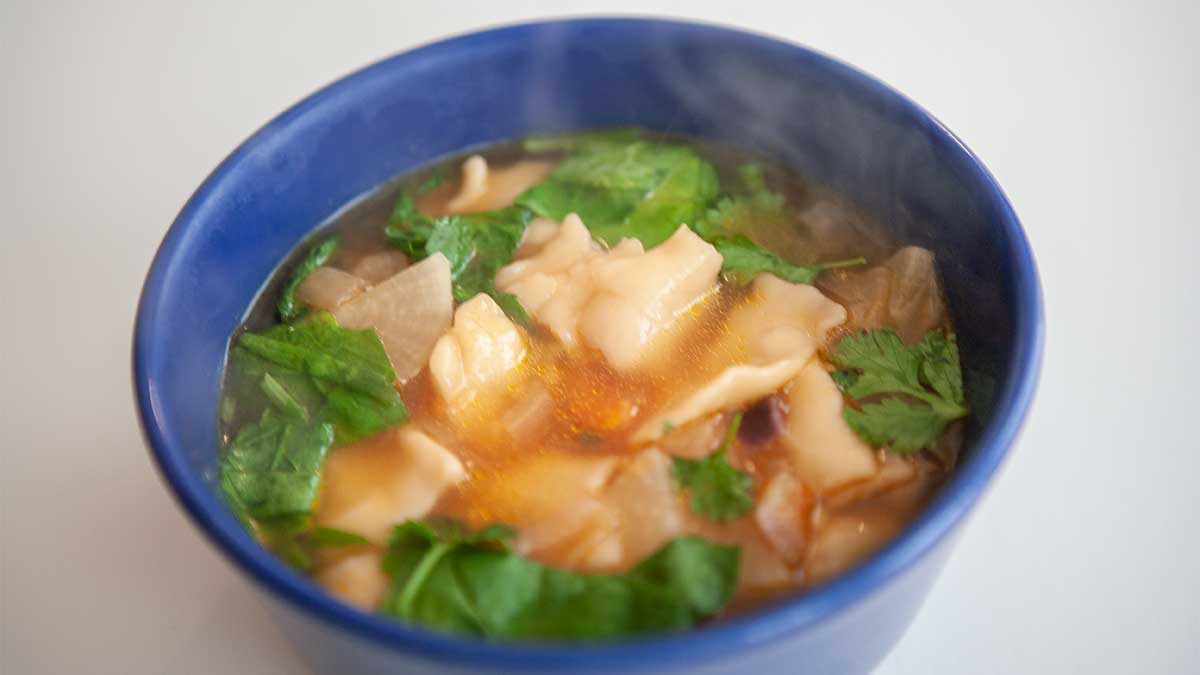 15. Keep the Khumbu region Clean
The final and most important thing to do is to Keep the Khumbu region clean. Do not disturb any wildlife and birds; do not harm the wilderness and harmony among the ecological organisms. Actually, we are trekking through Sagarmatha National Park and numerous towns and villages. Do not throw garbage indiscriminately. Keep Khumbu Region clean.
Simply, do the above-mentioned 15 things for your successful, happy, and memorable Everest Base Camp Trek.
Also Read, Ways to Make Everest Base Camp Trek Successful and Accommodations and Foods in Everest Trekking
If you are looking for the best Everest Trekking, we offer the Everest Base Camp Trek, Everest Base Camp Trek with Helicopter flight, Everest Base Camp Heli Trek, Everest Base Camp Trek with 5-star accommodation in Kathmandu, Luxury Everest Base Camp Trek, and many more.
For a complete guide to the Everest Base Trek, please click here.
If you need any further information, please contact us, Email: [email protected], Phone: +977- 985 100 5129 (WhatsApp)