[TOC]
Why Nepal for peak climbing?
Nepal is a very well-known country in the world because of its natural beauty and its wonders. This beautiful country has achieved some of the most amazing achievements in the world of climbing and mountaineering. Eight of the ten tallest mountains in the world can be found in Nepal, and this nation is widely known as the "Land of the Himalayas," along with more than 1300 peaks that rise above 5500 meters including Mt. Everest, the highest mountain peak in the world, standing at the elevation of (8,848.86 meters). Mountaineering and peak climbing are hence Nepal's main tourism draws.
Nepal is a paradise for adventure lovers and trekkers and more than 326 peaks in Nepal are now able to scale for climbing and expeditions, and 33 other summits, many of which are smaller peaks, have been designated as "Trekking Peaks in Nepal."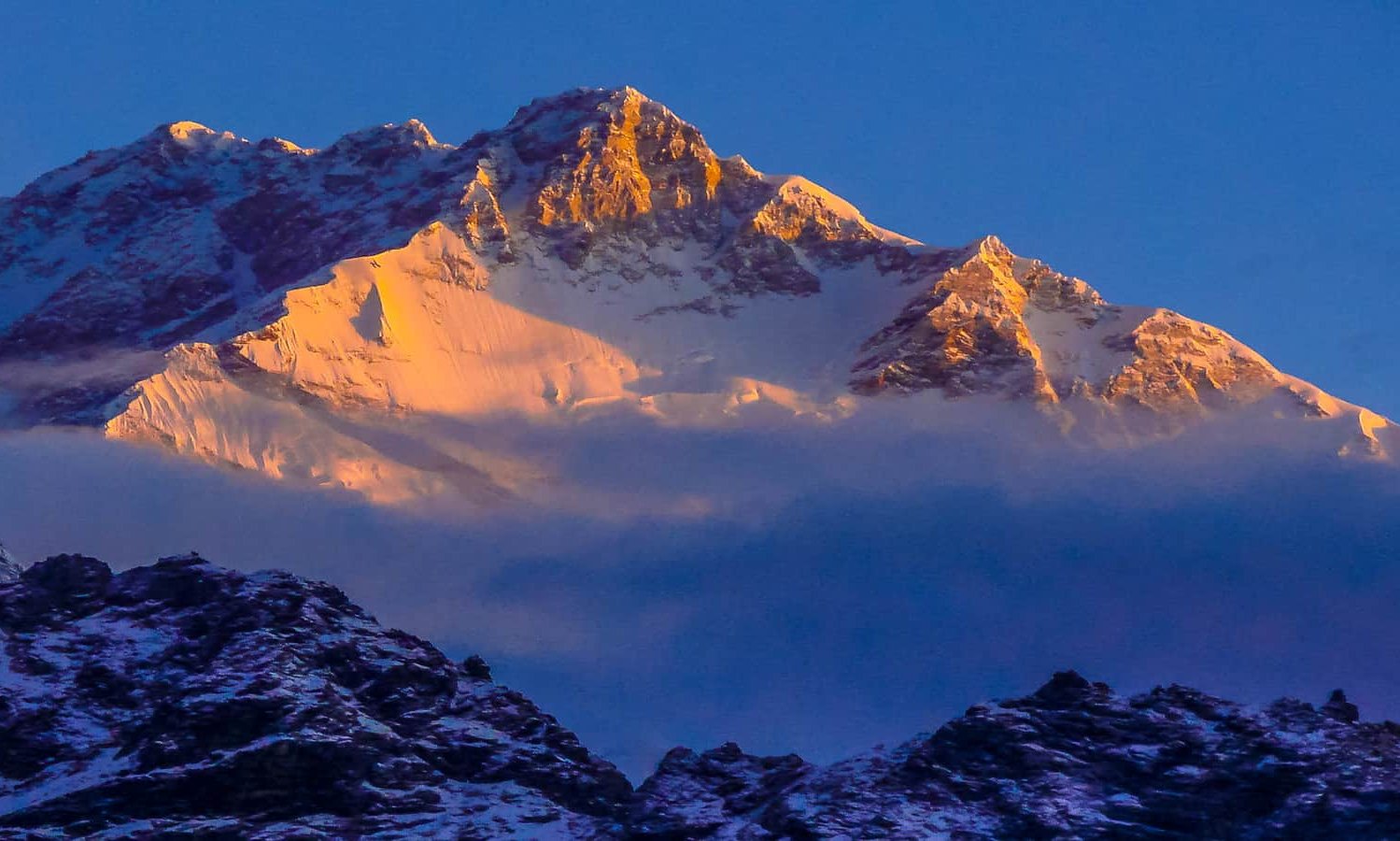 Nepal is arguably the only nation where it is possible to climb some of the most spectacular mountains on the planet. Peak climbing, as opposed to strenuous hiking, is the most thrilling and dangerous activity in Nepal. It is both a profession and a pastime to reach the pinnacle and experience ultimate fulfillment.
You can start exploring the Himalayas and their untamed, intriguing culture in Nepal, a stunning Himalayan nation. In the Himalayas, everyone who wants to climb up the mountains will be made to feel very welcome. There is nothing on earth that can compare to the surge of adrenaline you experience from reaching the top of one of these Himalayan peaks in Nepal.
How can one do peak climbing in Nepal?
Climbing is one of the most fun and difficult adventure activities that people do in the Himalayan region of Nepal. Climbing is indeed a hard adventure activity and for this, you must be in good physical and mental health before planning to start the climb to a summit. Mountain peak climbing requires the assistance of a trained climbing guide. Prepare all the materials and equipment you'll require for peak climbing. You can purchase or rent climbing gear in Kathmandu, Pokhara, or any other location close to where your trek begins.
You must apply for and obtain a trekking permit through a trekking firm listed with the Nepal Mountaineering Society if you intend to climb a mountain higher than 6,000 meters or any other technically demanding peak (NMS).
Best season for peak climbing in Nepal
Generally speaking, spring, early autumn, and summer offer the finest conditions for climbing high-altitude peaks in Nepal. Mountaineers can escape significant snowfalls, bitterly cold temperatures, and high winds during these seasons, which also offer more comfortable and steady meteorological conditions. The greatest times for peak climb in the Nepalese Himalayas are in the spring and fall. It is a known truth that climbing has a high rate of summit success throughout the autumn and spring seasons. And travelers get to witness some of the best versions of nature and its beauty.
Winter climbing is regarded as a more advanced level of mountaineering that calls for specialized gear and thorough technical training. All mountain climbs become more technically challenging in the winter. Additionally, this time of year has a higher avalanche risk. Only experienced mountaineers are advised to attempt winter climbing.
The difficulty of Peak Climbing in Nepal
Peak-climbing adventure is a great opportunity to get your feet wet in the field of mountaineering and the adventure comes with some level of difficulties as well. Planning ahead and having a certain degree of fitness will be necessary. Everyone from experienced mountaineers to total beginners can climb a mountain in Nepal and it will be beneficial during the journey as well.
If you are an expert climber, you can scale summits over 8,000 meters, and if you wish to start mountaineering, you can pick peaks over 6,000 meters. Both seasoned climbers and amateurs can reach peaks higher than 6,000 meters in elevation. Mera and Island, two of Nepal's most well-known summits, are visited by both trekkers and novice mountaineers. You may select peaks that are classified as tough or very difficult if you are an experienced mountaineer. Experienced climbers frequently concentrate on the largest peaks, such as Everest, Lhotse, Dhaulagiri, and Manaslu.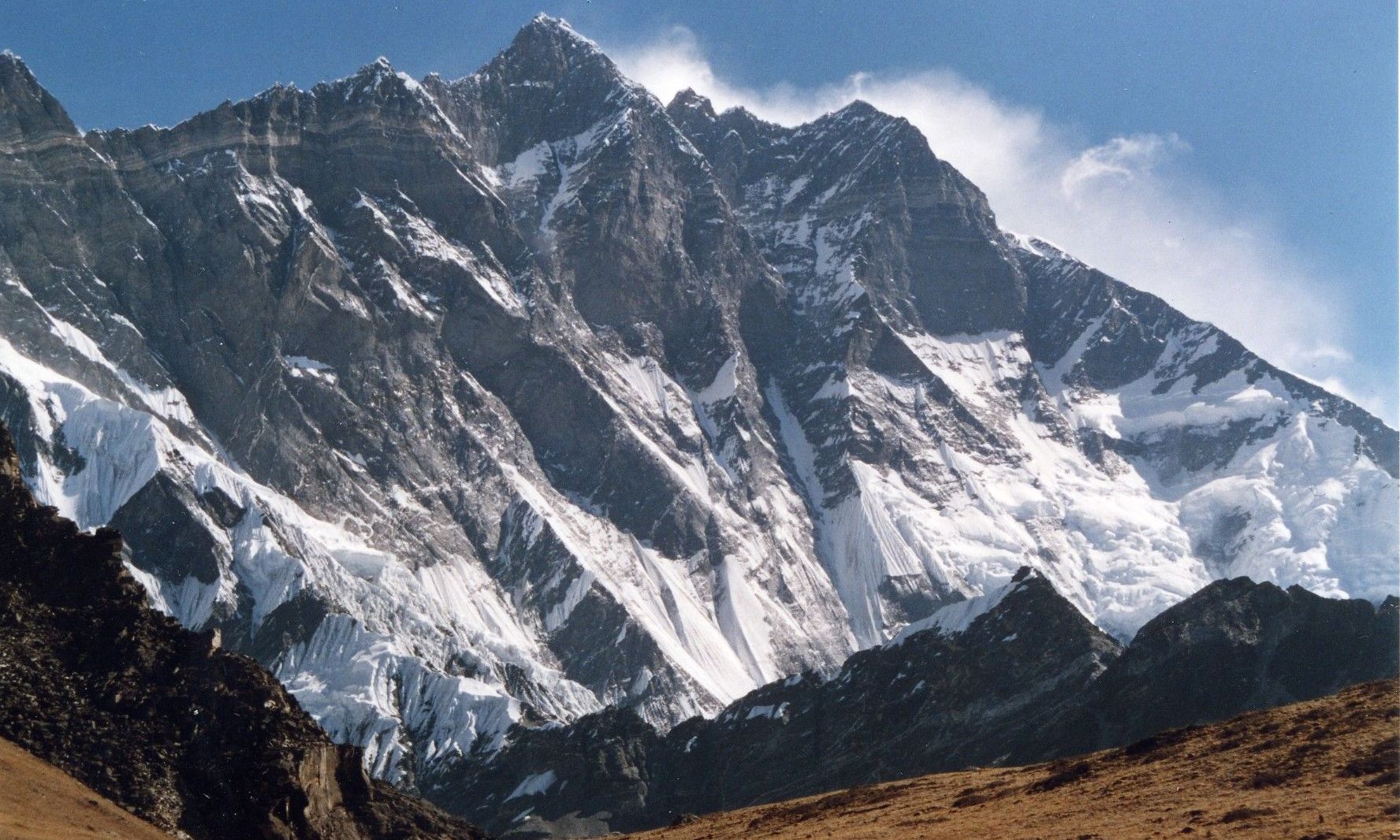 The Nepal Mountaineering Association has formally separated mountain peaks into two categories: trekking peaks and expedition peaks (NMA). Peaks that require some more effort over an easy climb but do not require a high level of technical climbing proficiency are known as trekking peaks. But compared to simpler summits, climbing an adventure mountain is a considerable undertaking that necessitates technical climbing expertise.
Please, Click Here for the 6000m peak climbing in Nepal.
Food and Accommodation during peak climbing
It's a good idea to familiarize yourself with your available accommodation options before departing on a trip to the Himalayan Region. Numerous tea houses and lodges are located along the mountain trail. They offer lodging options and serve regional food.
You should bring a sleeping bag with you even if you stay at a hotel or guesthouse in the highlands or hills because it could get chilly at night. You may also arrange for chefs and porters through your trekking and climbing agency, which will free you up to unwind and enjoy the outdoors without worrying about the details of setting up camp. Rural homestays are an additional alternative. Your peak climbing plan is probably going to include tent camping at the mountain's base, whether for a single night or for several.
In general, if the climb is shorter than two to three weeks, it is not required to place undue emphasis on eating a highly balanced meal. However, you should include carbohydrates like rice, noodles, chapatis, bread, etc. for up to half of your meal. because it is easy to break down and produces a lot of usable energy. Similarly, the remainder of your meal should be made up of protein and fats like butter, beef, beans, tofu, and unsaturated fats.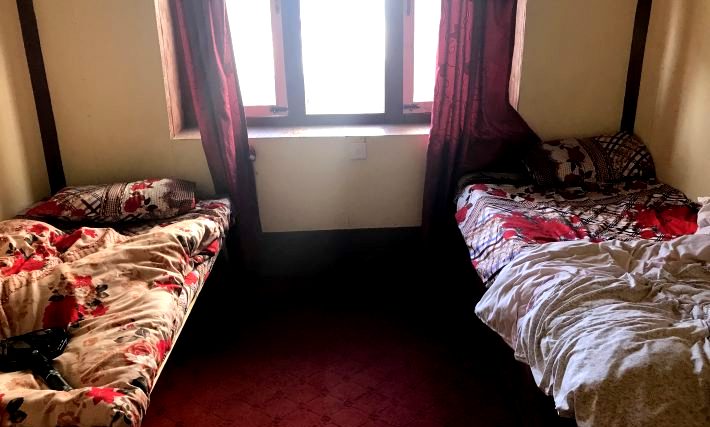 Don't forget to carry some ready-to-eat meals; they might just save your life if you're a climber. Since they have a lengthy shelf life, you can store them without being concerned that they'll go bad. For climbers, getting enough calories is very important. You must drink enough water if you want your regular bowel motions to continue being regular.
Permit required for peak climbing
Peak climbing is a demanding technical and physical activity. There are several things to consider before starting a climbing adventure. A peak climbing permit, which costs a small fee, is required in order to climb a mountain in Nepal. Depending on the season and the team size, permits for peaks inside the NMA cost different amounts.
Any mountain higher than 5,000 meters requires special clearance in order to be climbed. It is illegal to climb a mountain without the necessary permission. Police officers and park rangers will check permits at checkpoints. The price will double if you are discovered to be lacking the required paperwork.
Although there is always the possibility of turning around, permits are necessary for this journey, which your trekking agency must get on your behalf. A permit for a conservation area or national park, a Trekkers Information Management System (TIMS) card or permit from the local administration, and a peak climbing permit are all required in order to climb a mountain. If you want to climb inside the restricted area, you need both climbing permission and a limited area permit. The cost of a permit card varies according to the region, elevation range, and whether you travel in a guided group.
Here is the royalty that foreign climbers have to pay for climbing permits in Nepal:
| | | | | |
| --- | --- | --- | --- | --- |
| S.N | Mountain Name | Spring Season | Autumn Season | Winter/Summer |
| 1 | 7501m.-7999m Peaks Climb. | $600 | $300 | $150 |
| 2 | 7000m. – 7500m Peaks Climb. | $500 | $250 | $125 |
| 3 | 6501m - 6999m peaks climb. | $400 | $200 | $100 |
| 4 | Mt. Amadablam (6812M) | $400 | $400 | $200 |
| 5 | Less than 6500m Peaks Climb. | $250 | $125 | $70 |
Please, Click Here for the 7000m peak climbing in Nepal.
Safety precautions and tips for peak climbing in Nepal
Even if you follow all the guidelines, arriving at a high elevation for the first time could be a bit of a shock to the system. Even the simple act of walking uphill requires a lot of energy when you're at 5,000 meters above sea level. It's crucial to stick to your acclimatization plan's "300-meter-a-day recommendation" to avoid altitude sickness and give your body time to adjust. The two things that most trekking companies miss but that ultimately end up being the primary reasons their trips don't go off without a hitch are to add in some buffer time in case the weather is less than perfect. Not every climb that is scheduled into a trek but only lasts a few days will fail altogether. Utilize the ascent and descent as training and acclimatization for a peak adventure.
Here are a few safety issues to take into account when making peak-climbing plans in Nepal.
The usual definition of altitude sickness is the adverse effects of high altitude, which are typically brought on by sudden exposure to low oxygen levels at high elevation. Acute mountain sickness is the name for the mildest kind of altitude sickness (AMS). Twelve to twenty-four hours after arriving at high elevations, the first symptoms start to appear. Symptoms of altitude sickness vary depending on their severity. Mild, transient altitude sickness symptoms include lightheadedness, exhaustion, loss of appetite, insomnia, lack of energy, and shortness of breath.
Vomiting

Loss of appetite

Sleeplessness

Constant headache

Dizziness, fatigue, lethargy, heavy legs

Light swelling of hands and feet

Breathlessness and irregular breathing

Lesser urine

Prevention:
During the trek, taking Diamox tablets helps you avoid altitude sickness. If the effects of the altitude begin to manifest, it will not alleviate the symptoms. Once the signs of sickness appear, there is no other choice than to descend to a lower altitude. Trekking guides on the Himalayan Glacier are highly trained and skilled to assist you in recovering from illness, but you should let them know as soon as it begins to affect you. With decades of mountaineering knowledge, they can identify whether your symptoms are due to altitude sickness or something else entirely. Due to their wilderness first-aid (WFA) training and high level of professionalism, our guides assist medical personnel in times of need.
If you want to trek to Everest base camp without experiencing any problems with altitude sickness, there are a few things to keep in mind. You must first and foremost ascend gradually while getting enough rest and acclimatization. Another way to avoid being sick is to always remain hydrated by drinking lots of water. You must consume a balanced diet and enough food. We always advise not drinking alcohol, smoking, or chewing tobacco throughout the entire walk. Be brave and mentally prepared for the task by working out in the gym or doing cardio-vascular exercises at least three months prior to the trek. This will help your body to handle steep walks.
NOTE: All of the guides at our company are educated and aware of AMS. Managing the effects of higher altitudes is something our knowledgeable staff members are experts at. They can help with basic first aid procedures and are furnished with the required medical equipment. They are, in general, locals who are conversant with safety precautions.
Please, Click Here for the 8000m peak climbing in Nepal.
Before you travel anywhere in the world be sure your travel insurance covers all of the circumstances and activities that might occur during your climbing or trekking journey. Before confirming your trip, many respectable trekking firms can ask for proof of insurance. Your insurance should pay for the ascent's elevation as well as the ascent itself.
Similarly, insurance must pay for the cost of a chartered medical evacuation and any necessary treatment. You should purchase insurance in your own country, or at the very least, through a Nepali insurance company. It is one of the important steps before traveling to any new place, insurance coverage can help you a lot.
Hiring an expert guide and porter:
If you are not accompanied by an experienced guide, do not attempt peak climbing in Nepal. If you intend to hire a guide, find out if he or she has completed the NMA advanced course. This is the absolute minimum need; ideally, you would select a guide who is also licensed by the IFMGA or the UIAGM (Union Internationale des Associations de Guides de Montagnes) (International Federation of Mountain Guides Associations).
No matter which mountain you climb, a skilled guide will always have ropes available in case you encounter any crevasses or extremely steep slopes. Sherpa people/Guides have years of climbing experience and may be found all across Nepal's mountains. The majority of them have spent years climbing peaks around the country and abroad.
Similar to this, our guides are quite adept at allowing safe, simple climbing that lets visitors take in the beauty of the Himalayas. All the guide members are fully certified equipment operators who are also insured. Because of their first-hand experience, local expertise, and sense of humor, they are an excellent asset on climbs.
Porters, who are hired to carry goods along the trail, are a crucial component of the trekking sector. Hiring a porter is a great way to stimulate the tourism sector and offer a new source of income. A porter can transport up to 30–40 kg of your luggage between trailheads so you can climb without the weight.
Tipping cost for guide and porter:
The cost of hiring porters and guides varies based on the time of year and the sort of activity. Your heavy suitcases and priceless items are handled throughout the day by the porters without complaint. Many tour guides have dedicated their lives to guiding travelers both inside and outside of the country.
All day long, the porters carry your heavy baggage and priceless stuff without grumbling about being exhausted. Unlike the aforementioned guides, who have all obtained certification and experience through the course of their many climbing journeys.
Well, the advice isn't fixed; it depends on your preferences, the area of the hike. Climb and trek, and the season. You are free to give however much you like in appreciation for Guide and Porter's assistance. It is typically advised to divide them equally by 10% of the total payments.
Can I perform solo peak climbing in Nepal?
Most climbers prefer to carry their own equipment up the mountain and are keen to try peak climbing in Nepal on their own. This is typically not possible. To make the most of your time on the way and reduce some of the inconveniences of transporting luggage, it is advisable that you utilize at least two porters throughout the business giving your permission.
The biggest benefit of having an experienced mountaineer as a guide—or at the least, a porter-guide who speaks English is that they can help you find your way if you've veered off the main trekking trail. It could be difficult to navigate the Nepalese hills or even find your base camp. The second, even worse justification for hiring a guide is that they can help you in case of any medical emergencies.
If you intend to climb a peak alone, we advise at least hiring a porter or guide. Keep in touch with the trekking party as well.
We at Luxury Holiday Nepal also arrange amazing tours, trekking, and adventure spots packages in Nepal for all groups of age people. You can even customize the packages according to your preferences.
If you need any further information, please contact us, Email: [email protected], Phone: +977- 985 100 5129 (WhatsApp)