Trekking to Everest Base Camp is a once-in-a-lifetime experience for many adventure enthusiasts. Proper planning and preparation are essential for a successful and enjoyable journey. Here are some important things to know before embarking on your Everest Base Camp trek:
Best time to Trek
The best time to trek to Everest Base Camp is during the spring (March to May) and autumn (September to November) seasons. During these months, the weather is generally clear and stable, with mild temperatures and fewer chances of rainfall or snow. The skies are usually clearer, providing excellent views of the mountains. The visibility is also better, making it easier to trek and enjoy the scenery. The temperature during the day is usually mild, while the nights are cold. However, it is essential to pack warm clothes as the weather can be unpredictable, and it can get very cold at higher altitudes. Overall, spring and autumn are the peak trekking seasons, and most trekkers prefer these seasons due to the ideal weather and scenic beauty.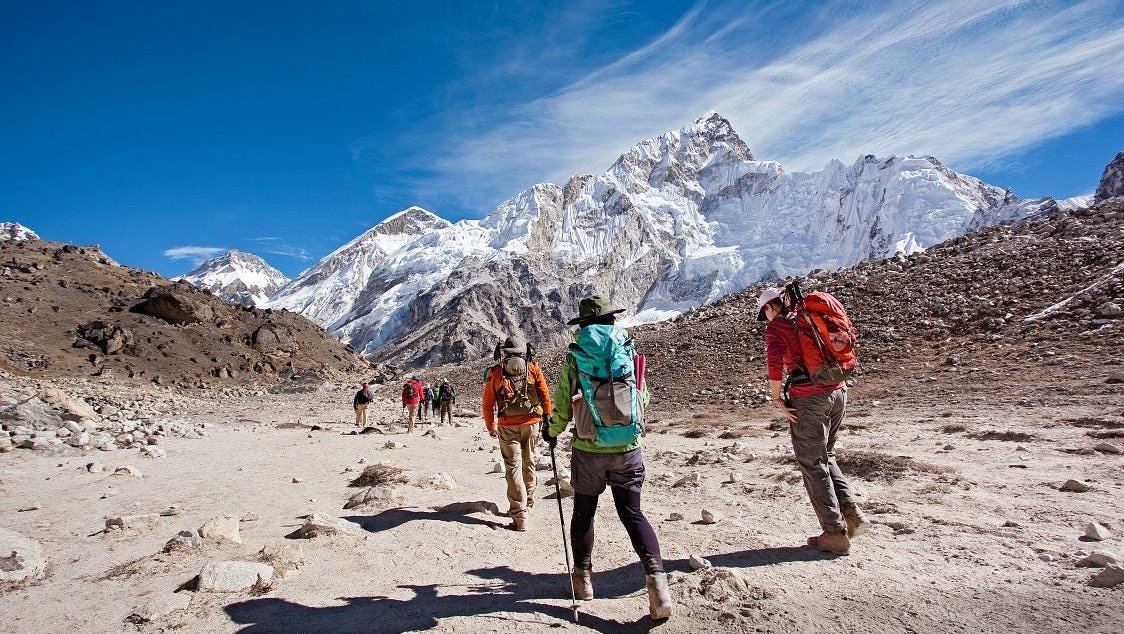 Click here for More Information.
Altitude and acclimatization
Altitude is a significant concern when trekking to Everest Base Camp, as the route takes you to high elevations. Acclimatization is the process by which your body adjusts to the lower oxygen levels at higher altitudes. It is essential to acclimatize properly to avoid altitude sickness, which can be potentially life-threatening.
To acclimatize properly, you need to ascend gradually and give your body time to adjust to the altitude. It is recommended to take rest days and spend time at higher elevations to allow your body to adapt. During rest days, you can take short hikes or do some light activities to keep your body active.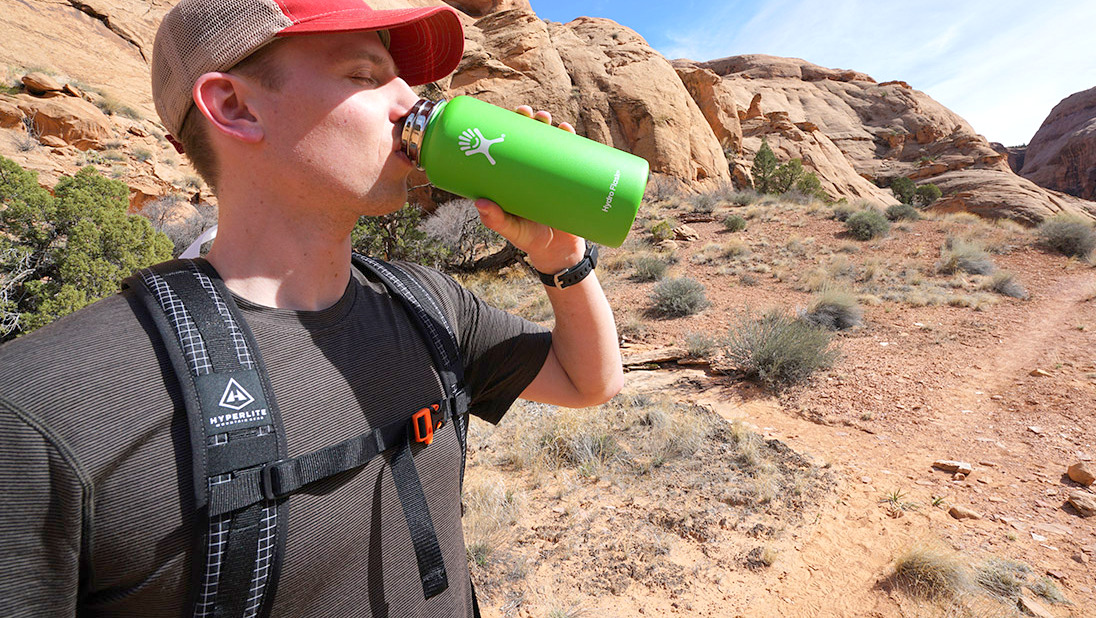 Drinking plenty of water and staying hydrated is crucial to acclimatization. You should also avoid alcohol and smoking as they can make it more difficult for your body to acclimatize. Eating a balanced diet that includes carbohydrates, proteins, and fats is also important for maintaining your energy levels.
It is also recommended to take preventive medication, such as Diamox, to help your body acclimatize. However, it is essential to consult a doctor before taking any medication.
If you experience symptoms of altitude sickness, such as headaches, nausea, dizziness, or shortness of breath, it is crucial to descend to a lower altitude immediately. If the symptoms persist or worsen, you should seek medical attention immediately.
Click here for More Information.
Physical fitness
Physical fitness is a critical factor when trekking to Everest Base Camp. The trek requires a high level of cardiovascular endurance and stamina, as you will be hiking for several hours each day at high altitudes.
To prepare for the trek, it is recommended to begin training at least 3-4 months before your trip. This can include cardiovascular exercises, such as running, hiking, cycling, or swimming, to build up your endurance. Strength training exercises, such as weight lifting, bodyweight exercises, or yoga, can also help improve your stamina and muscle strength.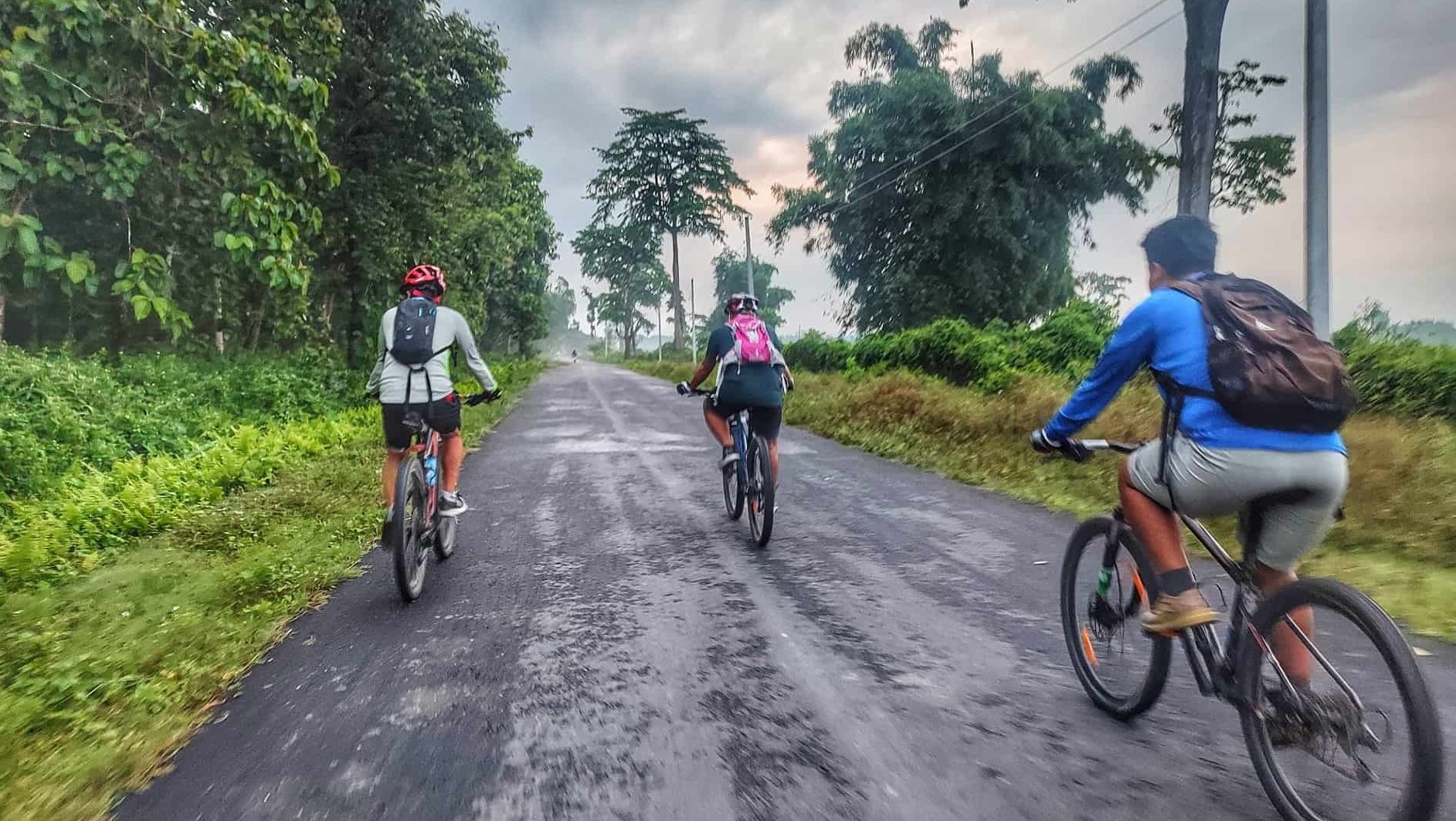 It is also important to acclimatize gradually to the altitude and ascend at a pace that is comfortable for your body. This may mean taking frequent breaks and hiking slowly, especially as you reach higher elevations.
It is crucial to listen to your body and take rest when necessary to avoid overexertion or injury. It is also essential to stay hydrated and fuel your body with nutritious food to maintain your energy levels.
Click here for More Information.
Permits and fees
Before trekking to Everest Base Camp, you need to obtain several permits and pay fees. These permits and fees are necessary to enter the region and help fund conservation efforts in the area.
The two main permits you need to obtain are the Sagarmatha National Park Permit and the TIMS (Trekkers' Information Management System) card. The Sagarmatha National Park Permit is mandatory for all trekkers and costs approximately USD 34. The TIMS card is also mandatory and costs approximately USD 10-20, depending on whether you are trekking independently or with a trekking agency.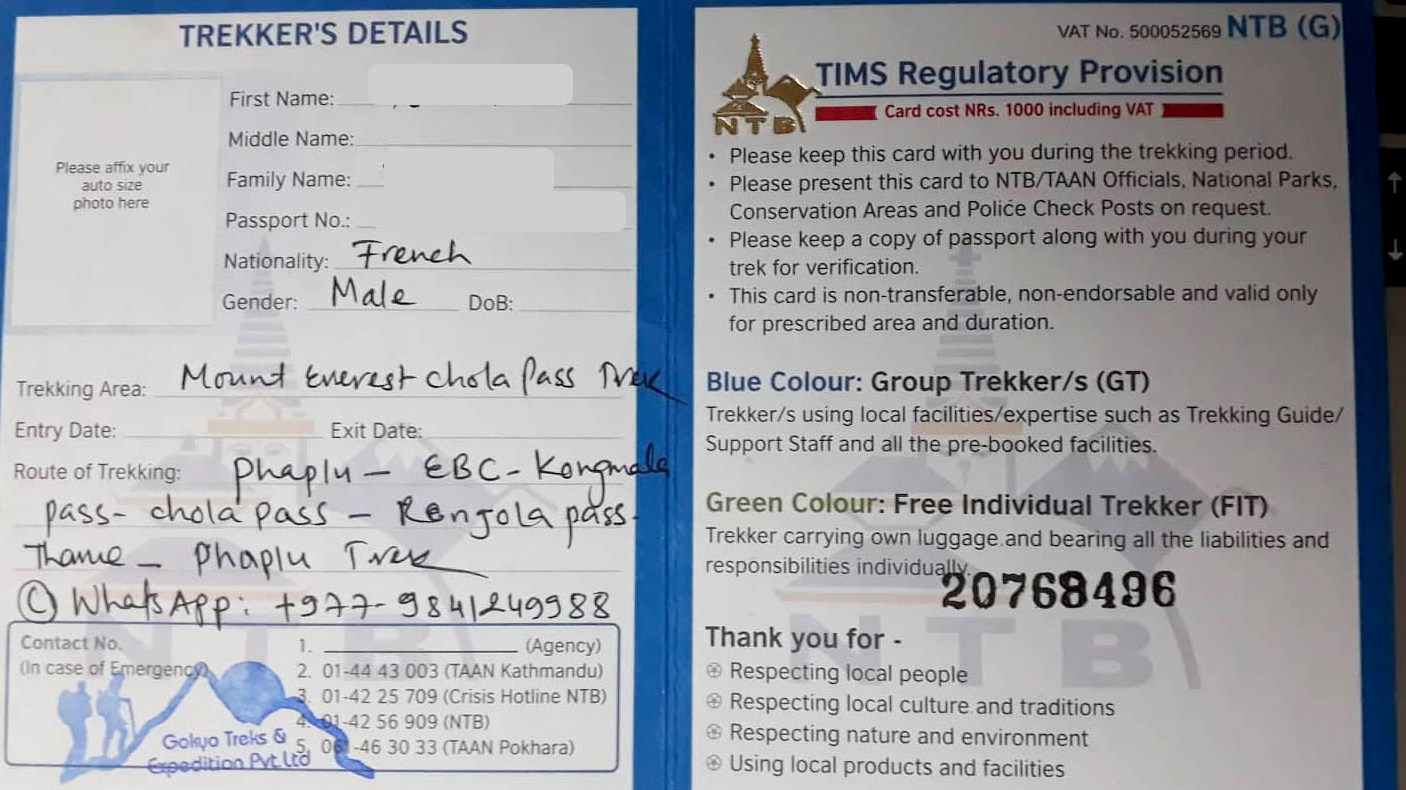 If you are planning to visit other areas in Nepal before or after your trek, you may also need other permits, such as the Annapurna Conservation Area Permit or the Langtang National Park Permit. The permit fees for these areas vary depending on the region and duration of your visit.
In addition, to permit fees, you may also need to pay other fees, such as entrance fees to certain sites, bridge fees, or garbage fees. These fees are typically paid at the checkpoint or location where they are required.
It is important to obtain all necessary permits and pay fees before starting your trek to avoid any complications or fines. You can obtain these permits through a trekking agency or the Nepal Tourism Board.
Click here for More Information.
Choosing a Trekking Agency
Choosing a reputable trekking agency like Luxury Holidays Nepal is an essential part of planning a trek to Everest Base Camp. Trekking agencies can provide valuable support and resources to ensure a safe and enjoyable trekking experience.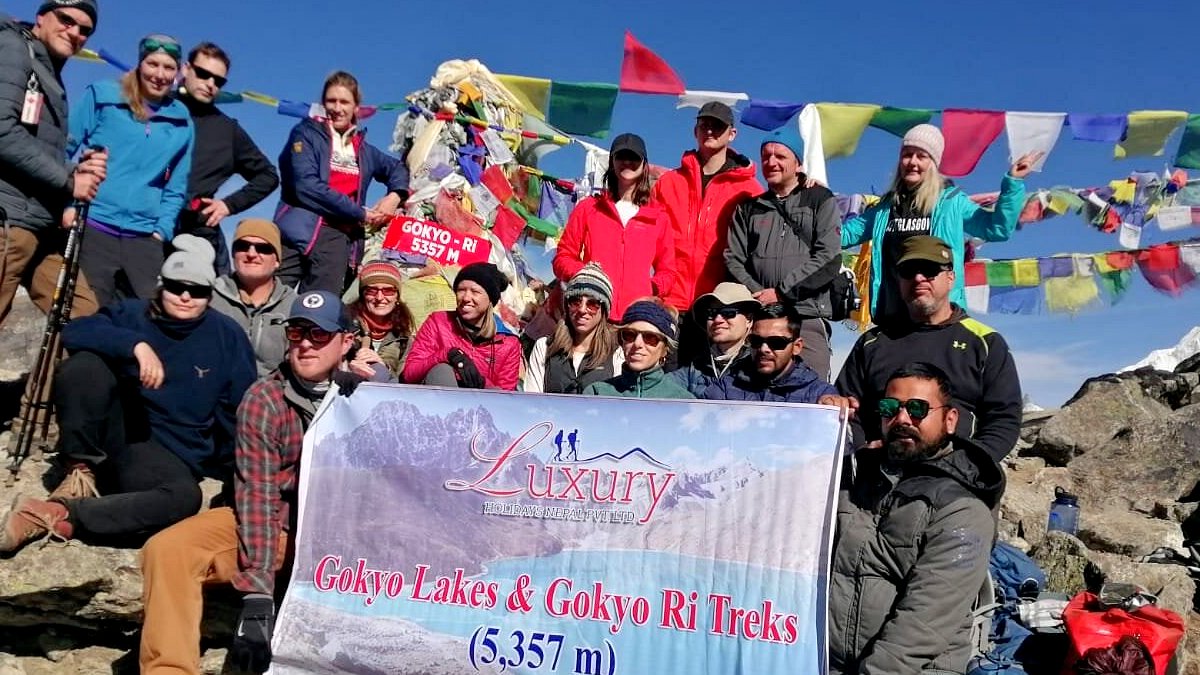 Here are some factors to consider when choosing a trekking agency:
Reputation: Look for trekking agencies with a good reputation and positive reviews from previous clients. You can check online reviews, ask for recommendations from friends or travel forums, or check with the Nepal Tourism Board for registered trekking agencies.
Experience: Choose an agency with experienced guides and staff who are knowledgeable about the region and can provide support and guidance during the trek. It is also important to ensure that the agency follows responsible and sustainable tourism practices.
Services offered: Look for agencies that offer comprehensive services, such as transportation, permits, accommodation, meals, and equipment. Some agencies may also offer additional services, such as porter services, first aid kits, or satellite phones.
Cost: Consider the cost of the trekking package and compare it with other agencies. Keep in mind that the cheapest option may not always be the best, as it may compromise on quality and safety.
Flexibility: Choose an agency that can customize the trekking itinerary to your needs and preferences. Some agencies may offer fixed itineraries, while others may allow you to modify the itinerary based on your interests and fitness level.
Communication: Ensure that the agency has clear and prompt communication channels and can provide timely updates and information during the trek.
Click here for More Information.
Packing list
Packing the right gear and equipment is essential for a successful and comfortable trek to Everest Base Camp. Here is a comprehensive packing list for your reference:
Clothing
Base layers (synthetic or wool)
Fleece jacket or down jacket
Waterproof jacket
Trekking pants (zip-off or convertible)
Warm hat and gloves
Sun hat and sunglasses
Hiking socks and liners
Insulated jacket or vest (optional)
Gaiters (optional)
Footwear
Hiking boots (waterproof and broken in)
Trekking sandals or shoes (optional for rest days)
Extra laces and socks
Backpack
Daypack (20-30 liters) for day hikes
Backpack (50-70 liters) for the trek
Rain cover or waterproof liner
Sleeping
Sleeping bag (-15C or -20C)
Sleeping pad or mattress
Trekking Gear
Trekking poles
Headlamp or flashlight (with extra batteries)
Water bottles or hydration system (2 liters)
Water purification tablets or filter
Snacks and energy bars
Duffel bag or waterproof bag (for porters to carry)
Personal Care
Toiletries (toothbrush, toothpaste, soap, etc.)
Sunscreen (SPF 30 or higher)
Lip balm (with SPF)
First aid kit (with any personal medications)
Hand sanitizer and wet wipes
Tissue paper or toilet paper
Other
Camera and extra batteries or charger
Travel adapter and voltage converter
Cash and credit cards
Passport and necessary documents
It is important to pack light and bring only the essentials. The weight limit for a porter is typically 15-20kg, so make sure to keep your pack within this limit. You can also rent or purchase some of the gear in Kathmandu or Lukla before starting the trek.
Click here for More Information.
Accommodation and food
Accommodation and food options are readily available along the Everest Base Camp trekking route, with many tea houses and lodges offering basic accommodation and meals.
Accommodation
Tea houses are basic lodges that offer private or shared rooms with twin beds and basic amenities. The rooms usually come with blankets and pillows, but it is recommended to bring a sleeping bag for warmth. The bathrooms are shared and may not have hot water or showers at higher altitudes. Some tea houses may also offer WiFi, but it can be slow and expensive.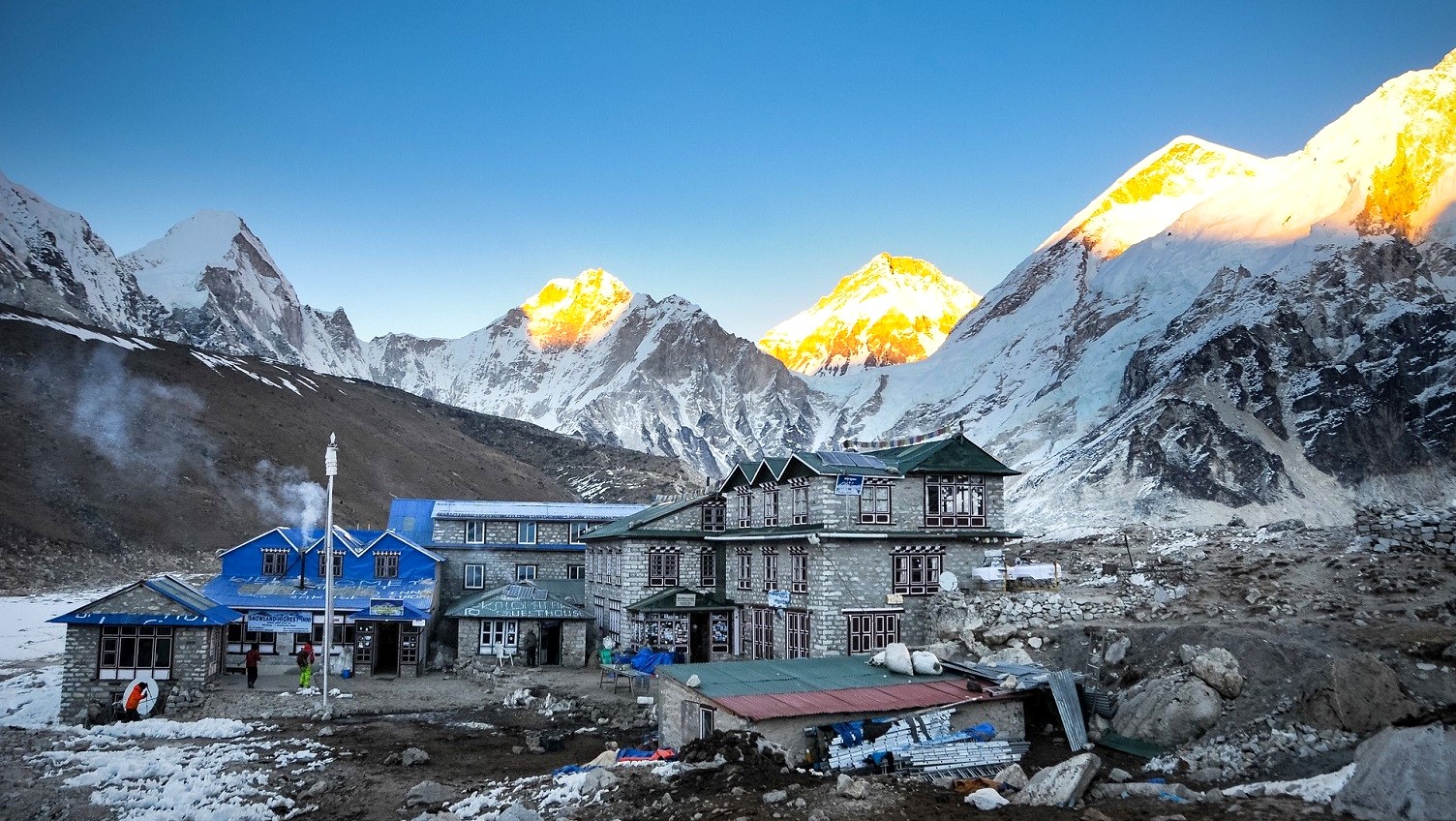 The tea houses vary in quality and price, with the higher-quality tea houses offering better amenities and food options. It is recommended to book accommodation in advance during peak trekking season, as the tea houses can get crowded and may not have enough rooms available.
Also Read: The Complete Guide For Everest Base Camp Trek
Click here for More Information.
Food
Most tea houses offer a range of food options, including Nepalese and Western cuisine. The food is usually basic and hearty, with options such as dal bhat (rice and lentil soup), noodles, pasta, and potatoes. The tea houses also offer tea, coffee, and other drinks.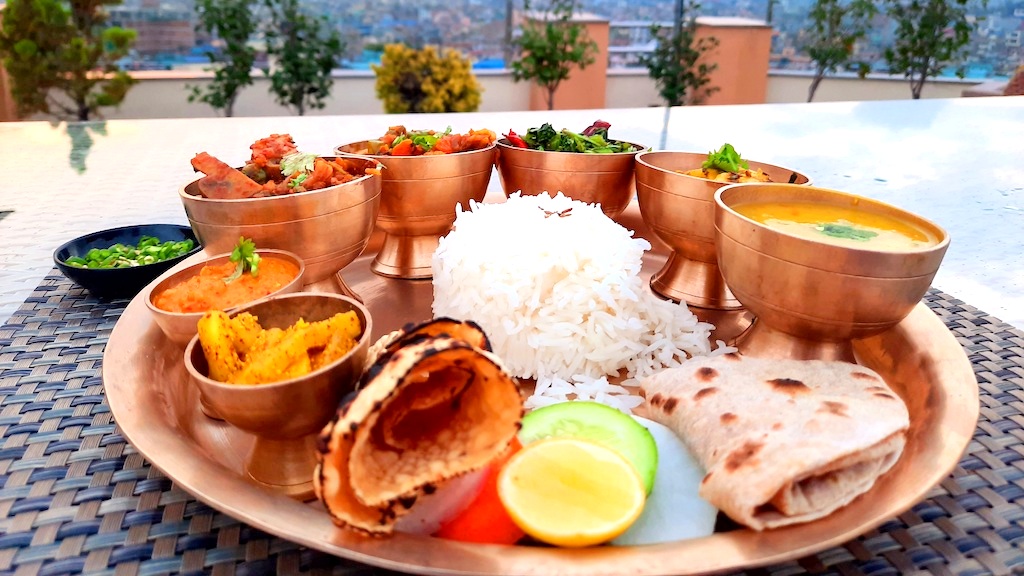 It is recommended to drink boiled or filtered water to avoid water-borne diseases. You can also bring water purification tablets or a water filter to ensure safe drinking water. It is important to maintain a balanced diet and stay hydrated during the trek to ensure proper acclimatization and energy levels.
Click here for More Information.
Overall, accommodation and food options are readily available along the Everest Base Camp trekking route. It is important to book accommodation in advance during peak trekking season and maintain a balanced diet to ensure a safe and enjoyable trekking experience.
Travel Insurance
Travel insurance is essential when trekking to Everest Base Camp, as it provides coverage for potential medical emergencies, trip cancellations, and other unforeseen circumstances.
Here are some factors to consider when purchasing travel insurance for your Everest Base Camp trek:
Coverage: Choose an insurance policy that provides coverage for medical expenses, emergency evacuation, trip cancellation, and other potential risks associated with trekking in high altitudes.
Altitude coverage: Ensure that the insurance policy covers trekking at high altitudes, as some policies may have altitude limits or exclusions.
Duration of coverage: Choose an insurance policy that covers the entire duration of your trek, including any pre- or post-trek travel.
Adventure sports coverage: Check if the insurance policy covers adventure sports such as trekking, hiking, and mountaineering.
Cost: Compare the cost of insurance policies and choose the one that provides adequate coverage at a reasonable cost.
Customer service: Choose an insurance provider with good customer service and 24/7 assistance in case of emergencies.
Reviews: Look for reviews and feedback from previous customers to gauge the quality and reliability of the insurance provider.
Click here for More Information.
Respecting local culture
Respecting local culture is an essential part of trekking to Everest Base Camp. The region is home to the Sherpa people, who have a unique culture and way of life.
Here are some ways to respect local culture during your trek:
Dress modestly: Dress modestly and respectfully, especially when visiting monasteries or other religious sites. Avoid wearing revealing or offensive clothing.
Ask for permission: Always ask for permission before taking photographs of people or their homes. Avoid taking photographs of religious objects or ceremonies without permission.
Learn about the culture: Learn about the Sherpa culture and traditions before your trek. This will help you understand and appreciate the local way of life.
Be courteous: Be polite and courteous to the locals and other trekkers. Greet people with a smile and say "Namaste" or "Tashi Delek" as a sign of respect.
Respect the environment: The Everest region is a fragile ecosystem, and it is important to respect and protect the environment. Avoid littering or damaging the natural surroundings.
Support local businesses: Support the local economy by purchasing goods and services from local businesses. This helps to promote sustainable tourism and supports the local community.
Follow local customs: Follow local customs and practices, such as removing your shoes before entering homes or religious sites.
Click here for More Information.
Environmental impact
Trekking to Everest Base Camp has a significant environmental impact due to the high number of trekkers and the fragile ecosystem of the region. Here are some ways to minimize your environmental impact during the trek:
Bring reusable water bottles: Bring reusable water bottles and avoid buying bottled water, as plastic waste is a major problem in the region.
Use eco-friendly products: Use eco-friendly toiletries and avoid using products that are harmful to the environment.
Avoid littering: Avoid littering and carry all your waste with you. Dispose of waste in designated trash bins or carry it back to Kathmandu for proper disposal.
Respect wildlife: Do not disturb or harm wildlife, and avoid feeding them.
Use teahouses responsibly: Use teahouses responsibly and conserve resources such as water, electricity, and fuel. Use blankets or sleeping bags for warmth instead of using heaters.
Stay on the trail: Stay on the designated trail to avoid damaging the natural surroundings and ecosystems.
Choose eco-friendly trekking agencies: Choose trekking agencies that follow sustainable and eco-friendly practices and promote responsible tourism.
By considering these factors and planning your trek accordingly, you'll be well-prepared for an unforgettable adventure to the base of the world's highest peak.
Best Selling Luxury Tour and Trekking in Nepal
Luxury Everest View Trek- 8 Days: Starting Price - USD 2399
Kathmandu Tour with the sunrise view from Nagarkot - 5 Days: Starting Price - USD 349
Luxury Nepal Tour with Everest Scenic Flight - 5 Days: Starting Price - USD 1399
Nepal Luxury Tour with Everest flight and birthplace of Buddha - 9 Days: Starting Price - USD 1599
Everest Base Camp Helicopter with Kathmandu and Pokhara Luxury Tour - 6 Days: Starting Price - USD 1899
Everest Helicopter with Luxury Nepal Tour - 5 Days: Starting Price - USD 2199
Luxury Nepal Tour with Everest Scenic flight - 6 Days: Starting Price - USD 1299
Luxury Nepal Tour with Everest Landing Helicopter tour - 9 Days: Starting Price - USD 3599
Everest Heli with Luxury Kathmandu, Pokhara and the birthplace of Buddha - 8 Days: Starting Price - USD 2299
Kathmandu and Chitwan Luxury Tour with Dhulikhel - 7 Days: Starting Price - USD 4499
Annapurna in Luxury - 11 Days: Starting Price - USD 2199
Luxury Everest Base Camp Trek - 15 Days: Starting Price - USD 2999
Luxury Everest Base Camp Heli Trek - 9 Days: Starting Price - USD 2999
Luxury Nepal Tour with Dhampus Sarangkot Trek - 10 Days: Starting Price - USD 1599
Upper Mustang Heli Trek with Luxury Accommodations in Kathmandu and Pokhara - 14 Days: Starting Price - USD 3899
VVIP Everest Base Camp Luxury Trek - 10 Days: Starting Price - USD 5900
Luxury Nepal Tour with optional Chitwan, Pokhara and Lumbini - 5/9 Days: Starting Price - USD 1180
Also Read: 10 Tips for Successful Trek to Everest Region
If you need any further information, please contact us, Email: at [email protected], Phone: at +977- 985 100 5129 (WhatsApp)