Shopping in Nepal can be a unique and delightful experience, as you'll find a mix of traditional handicrafts, local textiles, and modern items. Here are some tips and recommendations for shopping while you're in Nepal:
Thamel, Kathmandu
Thamel is a popular tourist destination in Kathmandu and offers a wide range of shops selling traditional Nepalese items, such as pashmina shawls, Thangka paintings, singing bowls, prayer wheels, and more.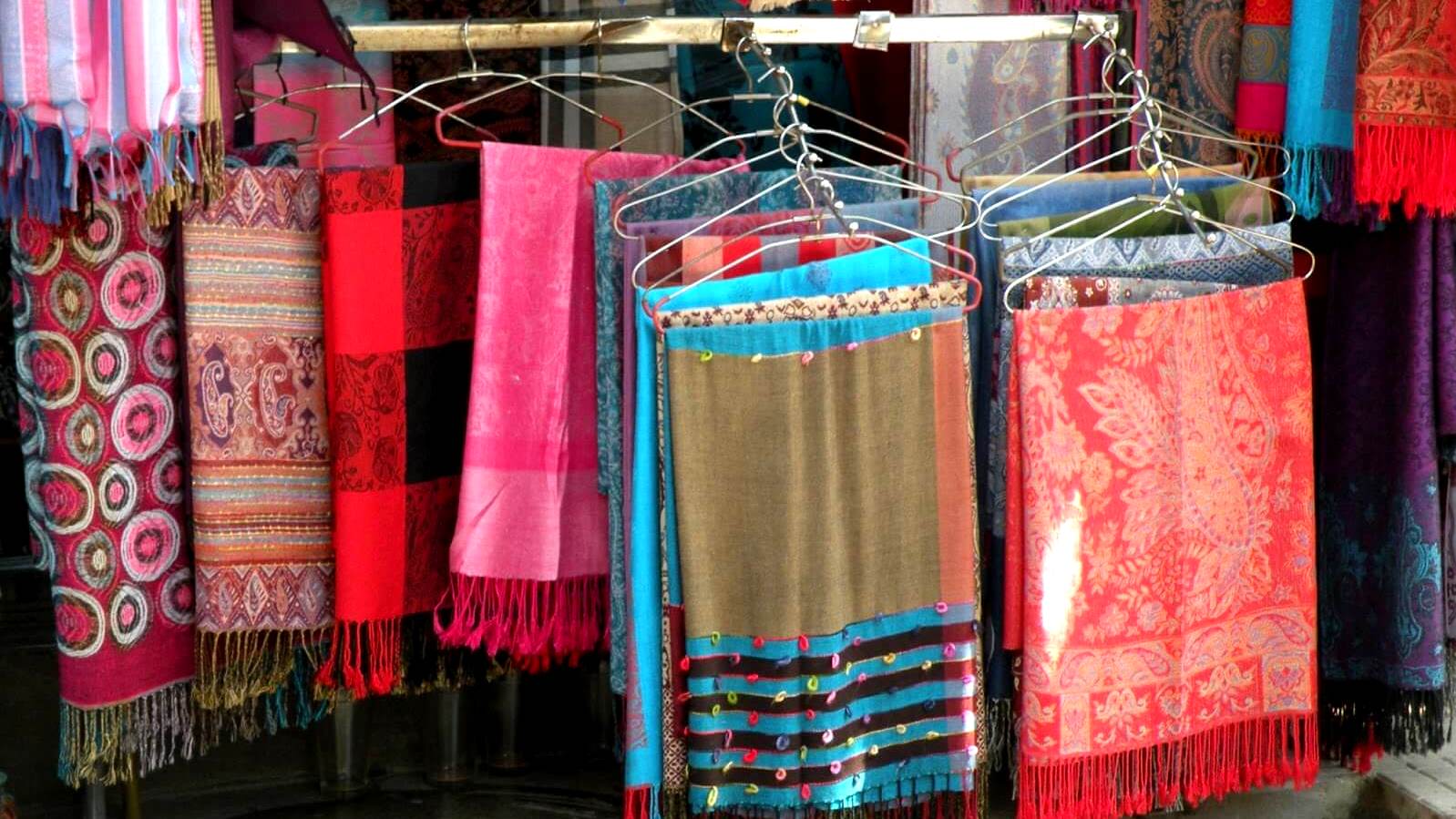 Durbar Square, Patan
This UNESCO World Heritage Site is famous for its ancient temples and palaces. The surrounding area has a variety of shops selling traditional Nepali arts and crafts, including metalwork and wood carvings.
Also Read: Kathmandu Durbar Square- UNESCO World Heritage Site
Boudhanath Stupa, Kathmandu
This is one of the largest Buddhist stupas in the world and is surrounded by numerous shops selling Buddhist artifacts, prayer flags, and other religious items.
Bhaktapur
This ancient city is known for its pottery and wood carving. You can find many workshops and stores selling these handmade items.
Pashmina and Cashmere
Nepal is famous for its pashmina and cashmere products, which can be found in various shops throughout the country. Look for high-quality items and consider supporting Fair Trade-certified shops.
Handicrafts
Nepali handicrafts, such as traditional masks, puppets, and jewelry, can be found in many markets and shops throughout the country. These make great souvenirs or gifts for friends and family back home.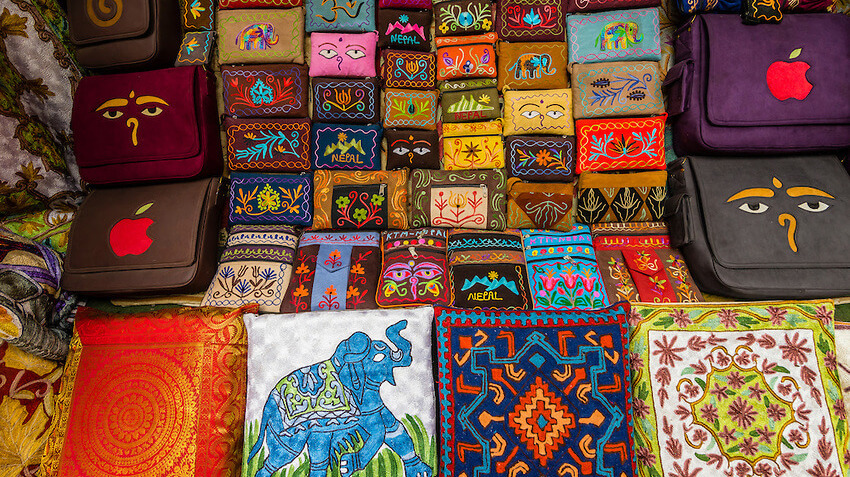 Nepali Tea and Spices
Be sure to purchase some authentic Nepali tea or spices to take home with you. There are many shops that specialize in these items, and they make excellent gifts for tea and food enthusiasts.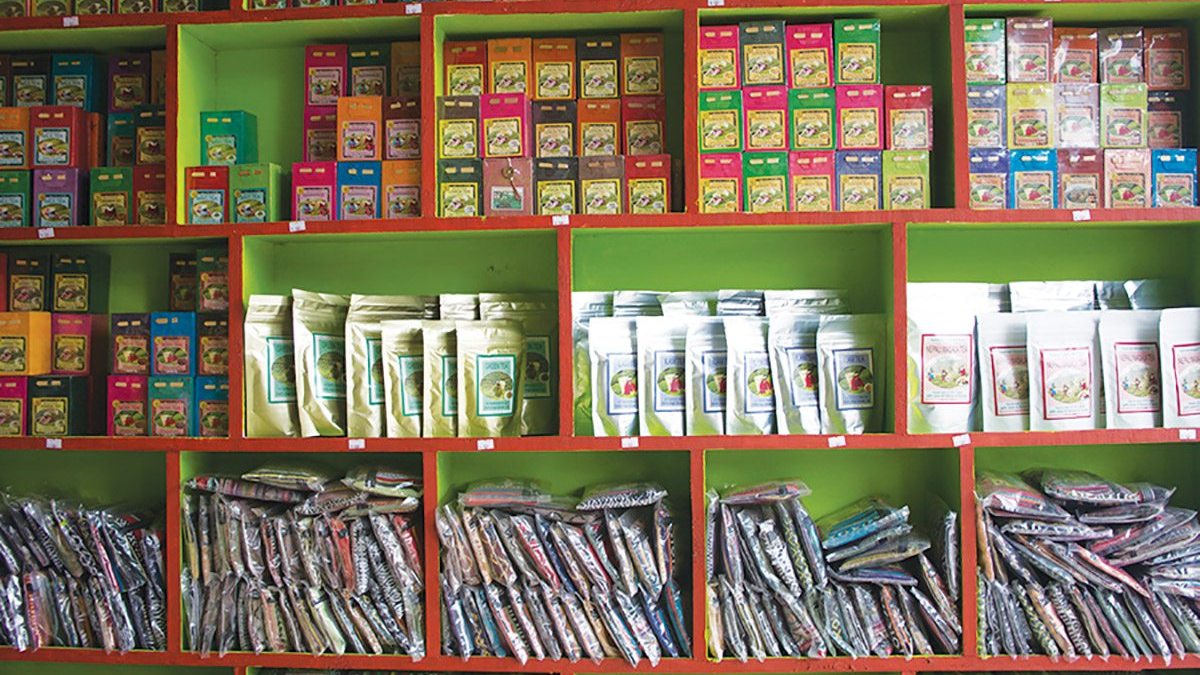 Singing Bowls
Singing bowls are a popular item to buy in Nepal. They are used for meditation and relaxation and come in various sizes and designs.
Bargaining
In most markets and shops in Nepal, bargaining is expected. Don't be afraid to negotiate the price, but always be respectful and considerate. Remember that a fair price benefits both the buyer and the seller.
Be mindful of customs regulations
When bringing back souvenirs, ensure that you're aware of your home country's customs regulations, especially for items like antiques or religious artifacts. Check with local authorities if you're unsure.
Enjoy shopping in Nepal and take home some unique items to remember your trip by. Remember to support local artisans and businesses, as this contributes to the preservation of traditional crafts and the local economy.
Important Articles regarding traveling in Nepal
Introduction of Nepal
FOODS IN NEPAL
Before You Plan Nepal Trip
While You are in Nepal
Before Traveling Nepal
If you need any further information, please contact us, Email: [email protected], Phone: +977- 985 100 5129 (WhatsApp)