Nepal is a wonderland for travel lovers and adventure seekers. The altitude of Nepal ranges from below 1000m 9300 ft) to 8848.46m (29,031 ft) and offers diverse cultural, climatic, and geographical variations. Nepal consists of a wealth of natural wonders, sky-dominating peaks including Mt. Everest, Mt. Kanchenjunga, Mt. Manaslu, and Mt. Dhaulagiri, which consists of dense forests inhabited by mysterious creatures, natural water sources like rivers, streams, falls, and lakes. Besides this, Nepal is a home of yaks, is the homeland of One Horned Rhinoceros, home to the highest altitude lake: Tilicho, the Lowest altitude Glacier Lake: Kapuche Glacier Lake, and is home to numerous endangered species. This wonderland offers many trekking and touring destinations. Every year many people from different parts of the world make their way to explore this wonderland in South Asia: Nepal. Also, the pristine Rara Lake is renowned as the queen of the lake.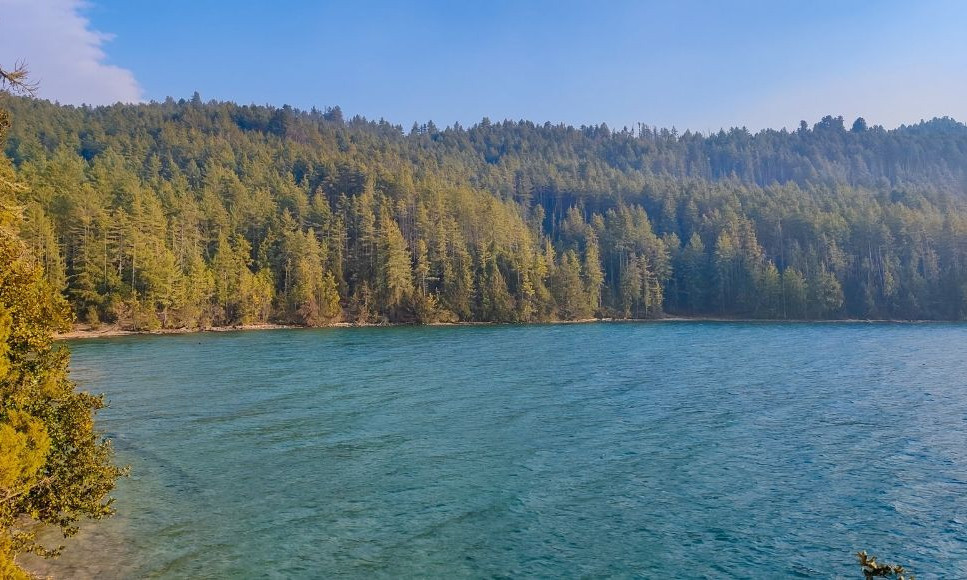 Rara Trek is one of the famous lake treks in Nepal that takes you toward the largest shimmering lake Rara. The trek passes through beautiful landscapes that reward you with the beauty of a natural and cultural blend. Hence, this trek takes you through the tail that surrounds the breathtaking views of mountains, forests, rivers, and hills. Further, this track takes you through indigenous and sherpa settlements with many chanting monks and fluttering prayer flags. No doubt, the Rara Lake trek will be an opportunity for those who want to explore the remote culture, and lifestyles of western Nepal, explore the queen of lakes, and encounters the exotic flora and fauna of the Rara National Park.
How to Reach Rara Lake
Reaching Rara Lake requires a combination of flights and ground transportation. Here is a general overview of how to reach Rara Lake:
Fly to Kathmandu: The journey typically starts with a flight to Tribhuvan International Airport in Kathmandu, Nepal's capital city. There are direct flights to Kathmandu from major international airports.
Domestic Flight to Nepalgunj: From Kathmandu, take a domestic flight to Nepalgunj, a city in the western Terai region of Nepal. The flight duration is approximately 1 hour.
Fly to Jumla: From Nepalgunj, take another domestic flight to Jumla, which is the closest airport to Rara Lake. The flight duration is about 30 minutes. Flights to Jumla may be less frequent, so it is advisable to check the flight schedule in advance.
Trek from Jumla to Rara Lake: The actual trek to Rara Lake begins from Jumla. The trekking route usually passes through villages like Chere Chaur, Botan, and Majhghat. The trek duration can vary, but it typically takes around 4-5 days to reach Rara Lake, depending on the chosen route and trekking pace.
Alternatively, it is also possible to reach Rara Lake by road, although the journey can be quite long and challenging due to rough terrain and limited road infrastructure. The road route generally starts from Nepalgunj and follows a winding path through remote areas until reaching Rara Lake. The road journey may take several days, and it is recommended to hire a reliable vehicle and an experienced driver familiar with the route.
Highlights of the Rara Lake Trek
Here are the highlights of the Rara Lake Trek:
Remote and Off-the-Beaten-Path: The trek takes you through remote and less explored regions of Nepal, offering a sense of adventure and discovery.
Rara Lake's Changing Colors: Witness the mesmerizing and ever-changing colors of Rara Lake throughout the day, creating a magical and enchanting atmosphere.
Cultural Encounters: Interact with local communities along the trekking route, gaining insights into their traditional lifestyles, customs, and rituals.
Flora and Fauna Diversity: Explore the rich biodiversity of Rara National Park, home to various plant species, wildlife, and colorful Himalayan bird species.
Tranquil Atmosphere: Immerse yourself in the serene and peaceful ambiance of Rara Lake, away from the noise and chaos of city life.
Majestic Mountain Views: Marvel at the panoramic views of snow-capped Himalayan peaks, including glimpses of Mt. Api, Saipal, and other surrounding mountains.
Picnic at Lakeside: Enjoy a peaceful picnic by the shores of Rara Lake, surrounded by stunning natural beauty and tranquility.
Sunrise and Sunset Views: Experience breathtaking sunrise and sunset views over the lake and mountains, creating unforgettable moments of beauty and tranquility.
Authentic Local Cuisine: Indulge in delicious local cuisine, experiencing the flavors of traditional Nepali food prepared by local communities.
Untouched Wilderness: Trek through pristine forests, untouched landscapes, and remote valleys, immersing yourself in the raw and untouched beauty of nature.
Adventure and Outdoor Activities: The trek provides opportunities for outdoor activities like camping, birdwatching, and nature photography, adding excitement and adventure to the journey.
These highlights make the Rara Lake Trek a unique and rewarding adventure, combining natural wonders, cultural exploration, and wilderness experiences.
Best Time To Visit Rara Lake
Rara has a pleasant climate all over the season. All season carries unique features. Despite this, autumn and spring are the best time for Rara Trek. Here are the highlights of each season for visiting Rara:
Spring (March to May)
Spring is one of the favorable season for the Rara Trek. The weather is mild and pleasant, and the trails are adorned with beautiful blooming flowers and rhododendrons. The landscapes are lush and vibrant, creating a picturesque backdrop. Spring is also an excellent time for birdwatching as the avian species become more active.
Summer (June to August)
Although summer is the monsoon season in Nepal, the Rara region experiences relatively less rainfall compared to other parts of the country. The landscapes turn lush and green, with blooming flowers and lush vegetation. The trails are less crowded, and the weather is relatively mild. However, occasional rain showers can be expected, so proper rain gear is essential.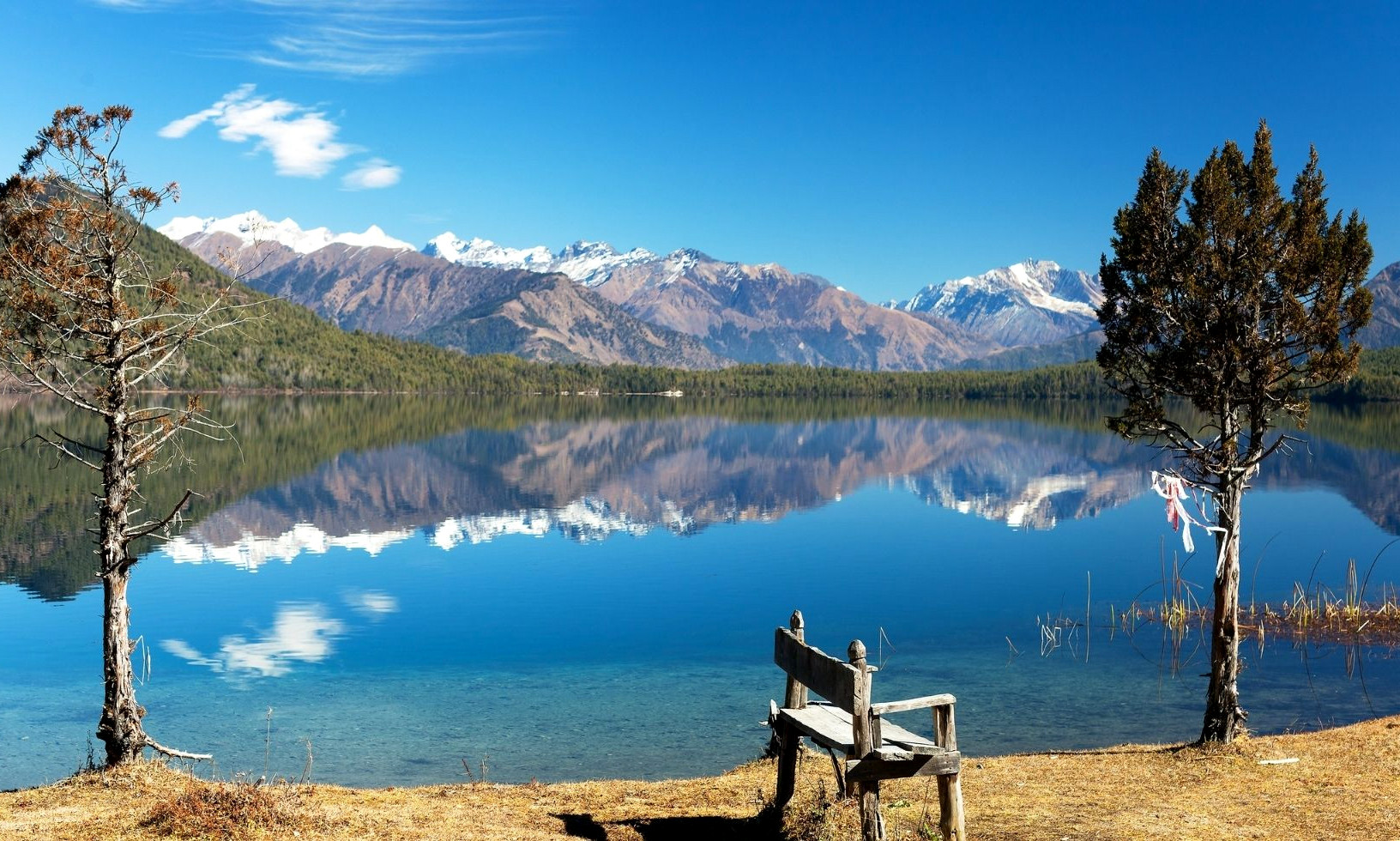 Autumn (September to November)
Autumn is considered the best time for the Rara Trek. The weather is clear and stable, offering excellent visibility and panoramic mountain views. The trails are dry, and the temperature is mild, making it ideal for trekking. The forests showcase vibrant colors, adding to the overall beauty of the trek.
Winter (December to February)
Winter treks to Rara Lake have gained popularity in recent years. The trails may be covered in snow, offering a unique and enchanting experience. The snow-clad landscapes, frozen lakes, and clear skies create a magical atmosphere. Winter treks are best suited for those seeking snowy trails, breathtaking views, and a quieter experience.
It's important to note that weather conditions can vary, and it's advisable to check the local weather forecast before planning your trip. Additionally, the Rara region is at a higher altitude, so it's essential to be prepared for cooler temperatures, especially in the mornings and evenings, regardless of the season.
Also, Read-10 Must Visit Lakes in Nepal
Major Attraction of The Rara Trek
Virgin Trekking Trail
Rara Lake trekking trail is undoubtedly the virgin trail that takes you through the less explored and less disturbed naturally blessed trail. The off-the-beaten trail is very popular among internal travelers in the last few years. People would love to explore the beauty of this trail, which is less crowded and enriched with natural beauty. Also, you will walk and get to explore picturesque and blissful remote villages like Chalachaur, Sinja Valley, Shorosingha, Pina, and Bumrah, along with Jumla.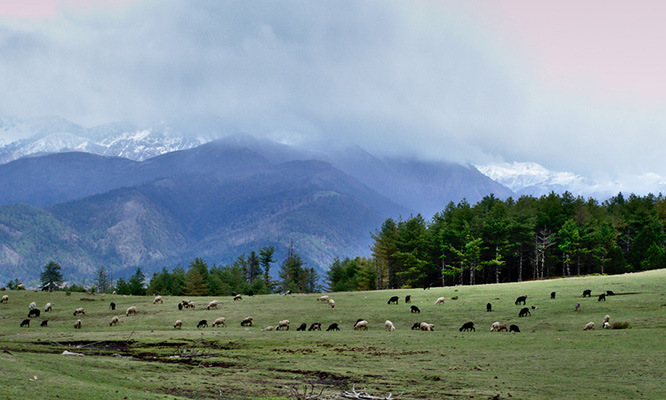 This trek is worth experiencing an adventurous experience on holidays through the Virgin trail.
Explore The Indigenous Peoples' Culture
You will walk through the indigenous and Sherpa people's settlements, where the way of life and culture are worth exploring. You will touch the villages, where people with old traditions and lifestyles live, who are still lacking modern technology services. Thakur peoples in the Rara region are dominant. You can explore many temples, Gompas, mani walls, chortens, stupas, and stupas on your trek that show the blend of Hindu and Buddhist religions in this trek. On the way, you can encounter many herbal medicines that you can buy from local markets and people.
Rara National Park
Rara National Park is also renowned as the finest park in the world. The park is one of the best choices for independent travelers and those who would like to explore incredible natural resources. The National Park was established in 1976 and is the smallest in Nepal, which covers an area of 106 sq. km. The altitude range starts from 2,800m to 4,039m.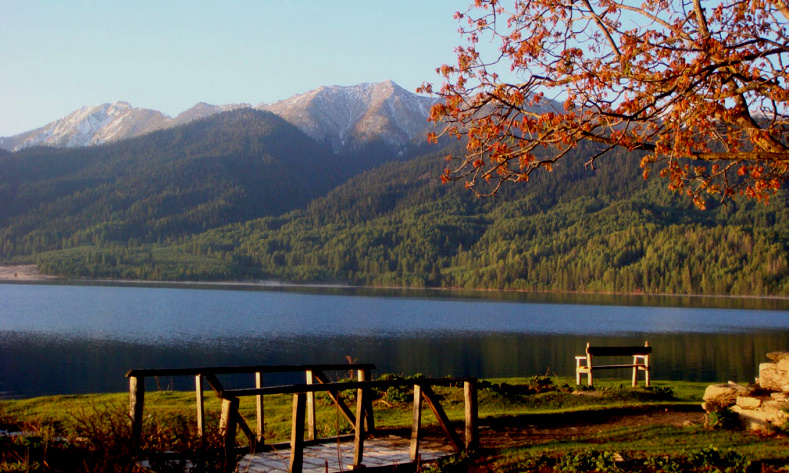 Since Rara NP was established to protect and preserve the rich biodiversity of the Humla and Jumla district, it has 1020 species of flora including, 51 species of mammals, and 241 species of birds. Plants mainly consist of blue pine, rhododendron, black juniper, oak, and Himalayan cypress. Also, we can encounter beautiful mammals like musk deer, Himalayan Tahr, jackal, and leopard.
Please, click here for the Jungle safari in National Park in Nepal.
Rara Lake: The Central attraction of Rara Trek
Exploring Rara Lake, the tranquil and blue Jewel Set in a ring of Snowy Sky-dominating peaks undoubtedly offers the visitors an unforgettable lifetime experience. Rara Lake is the most beautiful and the largest freshwater alpine lake system in Nepal, with an area of 10.8sq.km freshwater alpine lake. The lake lies in the Himalayan region at an altitude of 2,990m inside Rara National Park.
The splendid views of the wildflowers, birds, animals, and charming local villages around the park make this lake more beautiful. The reflection of the surrounding hills and forests on Rara Lake looks incredible. Also, you can ride horses on the grassland of Rara lakeside. Normally, Rara Lake doesn't freeze, so you can jump, swim, and boat to the lake.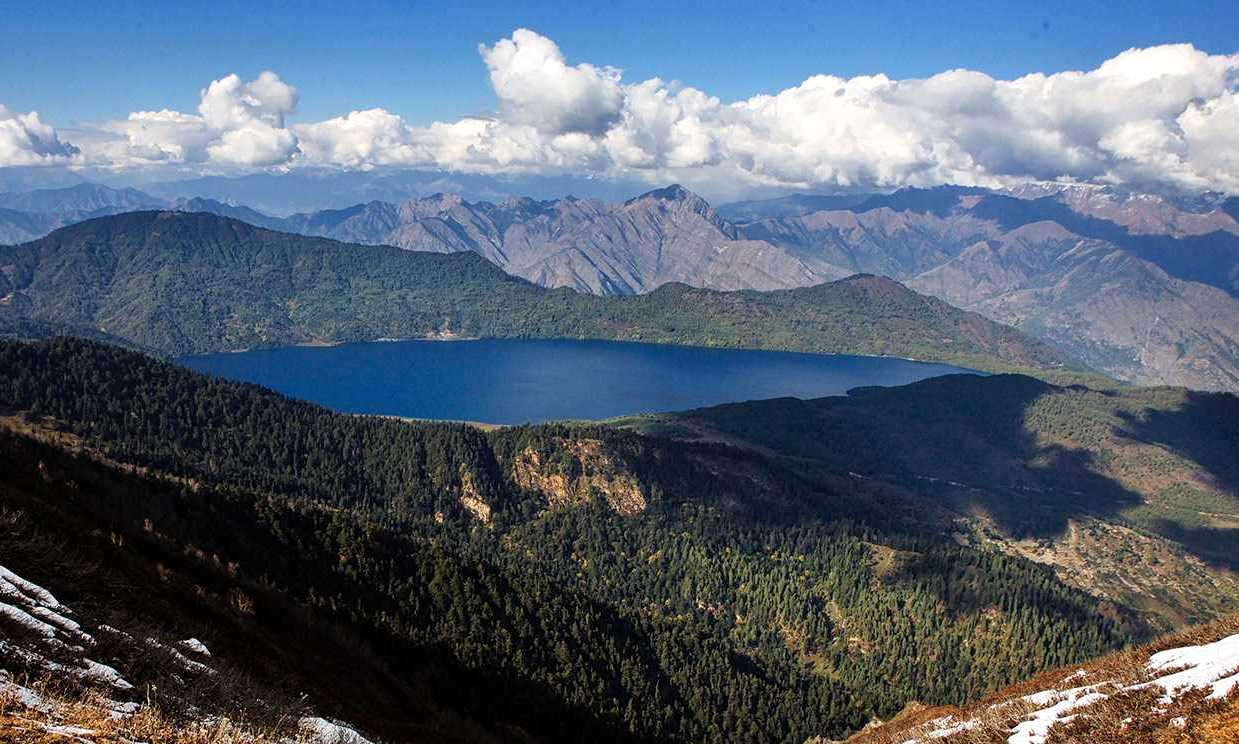 On the Northern side of Rara, you can view the peaks: of Malika Kand and Ruma. In addition, on the backdrop of Rara Lake, you will get to see the splendid views of Mt. Chuchemara (4,039m).
If you want to explore the small parts of heaven on the earth: Rara, naturally and biologically enriched Rara National Park, and take a captivative walk in the remote western part of Nepal with experienced guides from a reputed travel company, you can contact us. If you would like to know a detailed itinerary about Rara Lake Trek, you can visit our Rara Lake Trek Package on our website. Short treks and other adventurous sports activities can be done in this area.
For a complete guide on trekking in Nepal, please click here.
If you need any further information, please contact us, Email: at [email protected], Phone: +977- 985 100 5129 (WhatsApp)