The majestic landscapes of Nepal, famous for their rugged beauty and awe-inspiring heights, are on many a traveler's bucket list. However, not everyone is up for the strenuous trekking it traditionally entails. Enter the latest trend in luxury travel - private helicopter tours for trekking in Nepal. Offering an up-close experience of the Himalayan panorama without the arduous foot journey, these tours are transforming the way we explore the sublime peaks of Nepal.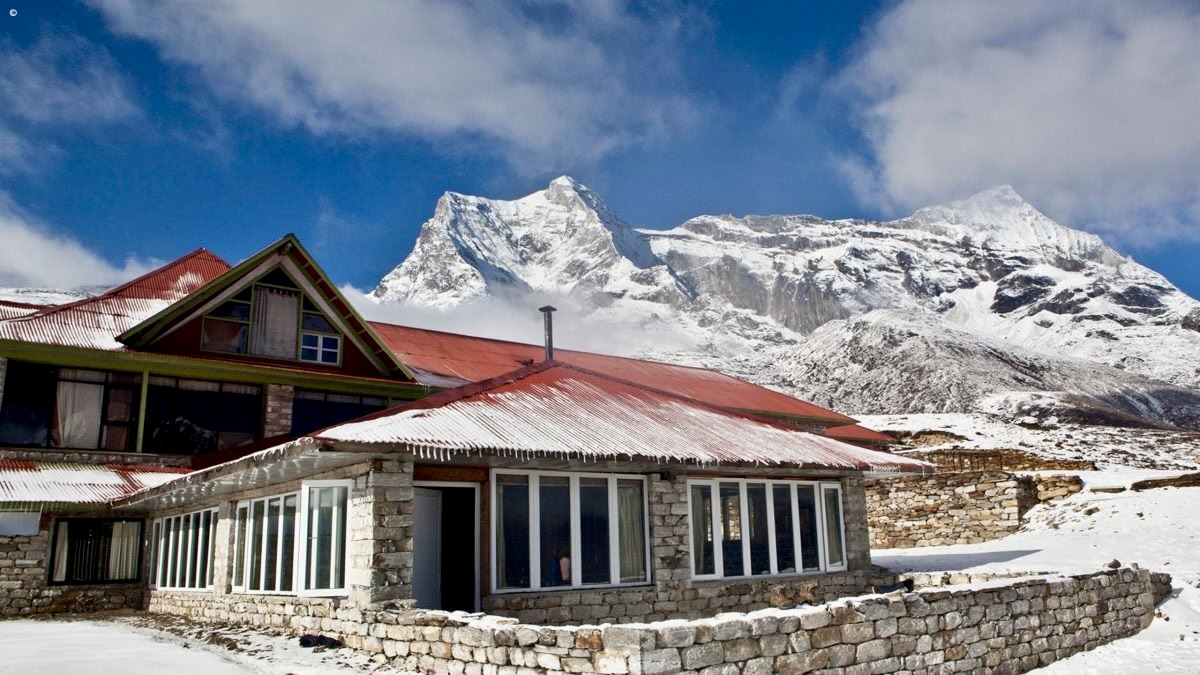 Experience Luxury Like Never Before
Private helicopter tours inject an element of luxury into the otherwise strenuous endeavor of trekking in Nepal. You are whisked away from the hustle and bustle of Kathmandu in a private helicopter, touching down in remote regions that would otherwise take days to reach on foot. The helicopters are equipped with comfortable seating, noise-canceling headphones, and often even refreshments, ensuring your journey is as comfortable as possible.
Accessibility and Time Efficiency
Private helicopter tours open the doors of Himalayan exploration to those who may have physical limitations or simply lack the time for traditional trekking. You can now admire the breathtaking landscapes of Everest Base Camp, Annapurna Base Camp, or the secluded regions of Mustang without the weeks-long commitment. With these tours, the remote corners of Nepal are just a helicopter ride away, making the impossible possible for many travelers.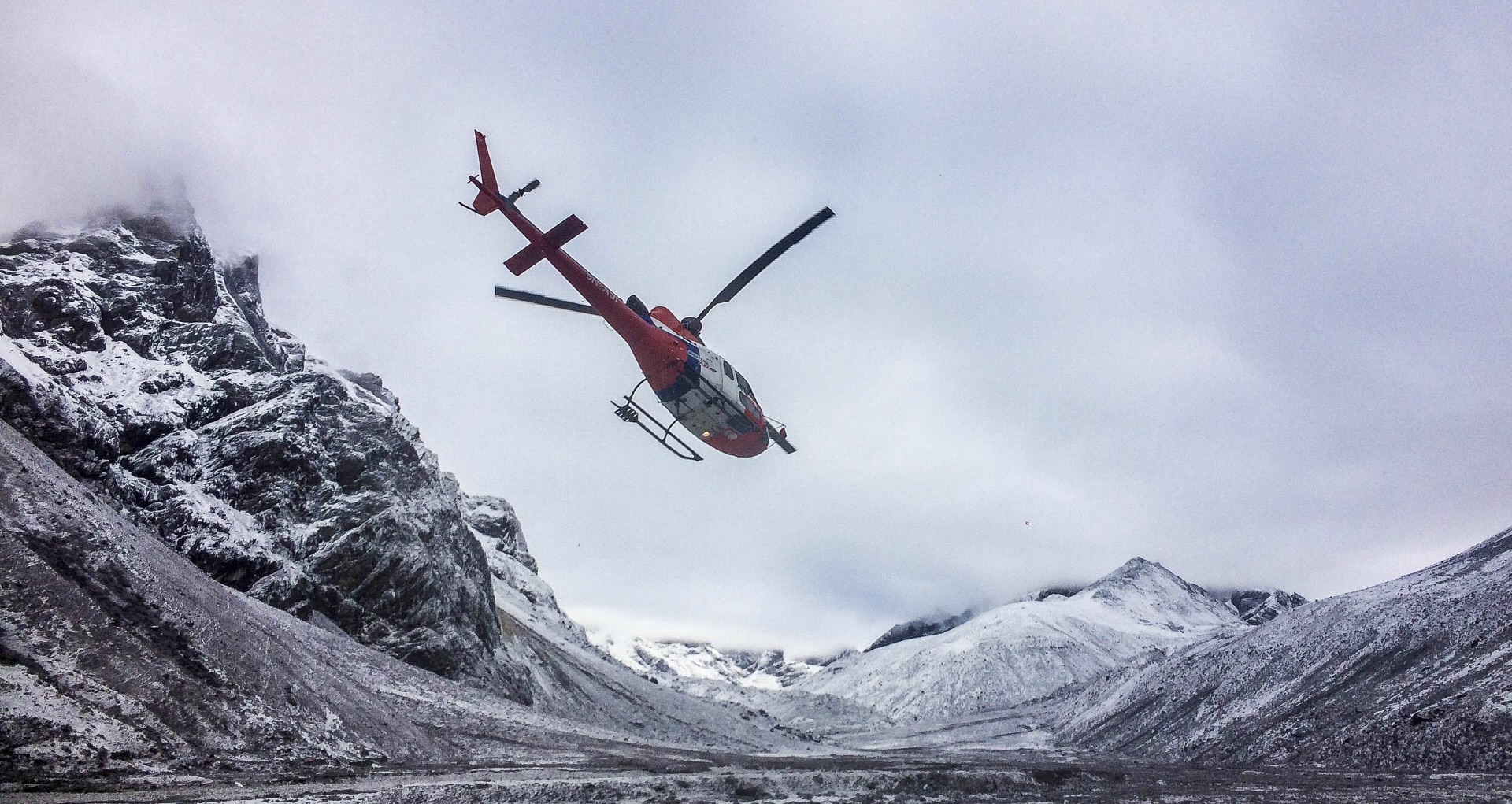 Intimate Views of Nature's Majesty
Helicopter tours offer an intimate perspective of the towering peaks, emerald lakes, and ancient monasteries that dot the Nepalese landscape. You'll be flying close to the mountains, getting a bird's eye view of the world's highest peaks, and landing at strategically chosen locations for a ground-level experience. You'll get to see the radiant sunrise over Everest, the shimmering beauty of Rara Lake, and the lush green terraces of the Hilly regions, all in one day.
Responsible Luxury Travel
As with any form of tourism, it's crucial that private helicopter tours in Nepal are conducted responsibly. This means respecting local cultures and the environment and contributing to the local economy. We are conscious of their impact and work to minimize it, for example, by offsetting carbon emissions and supporting local communities.
Tailored Experiences
One of the greatest advantages of private helicopter tours is the ability to tailor your experience. Whether you're a photography enthusiast wanting to capture the perfect shot of Everest, a couple looking for a secluded and romantic mountain getaway, or a family wanting to experience the thrill of the Himalayas together, there is a helicopter tour to fit your needs.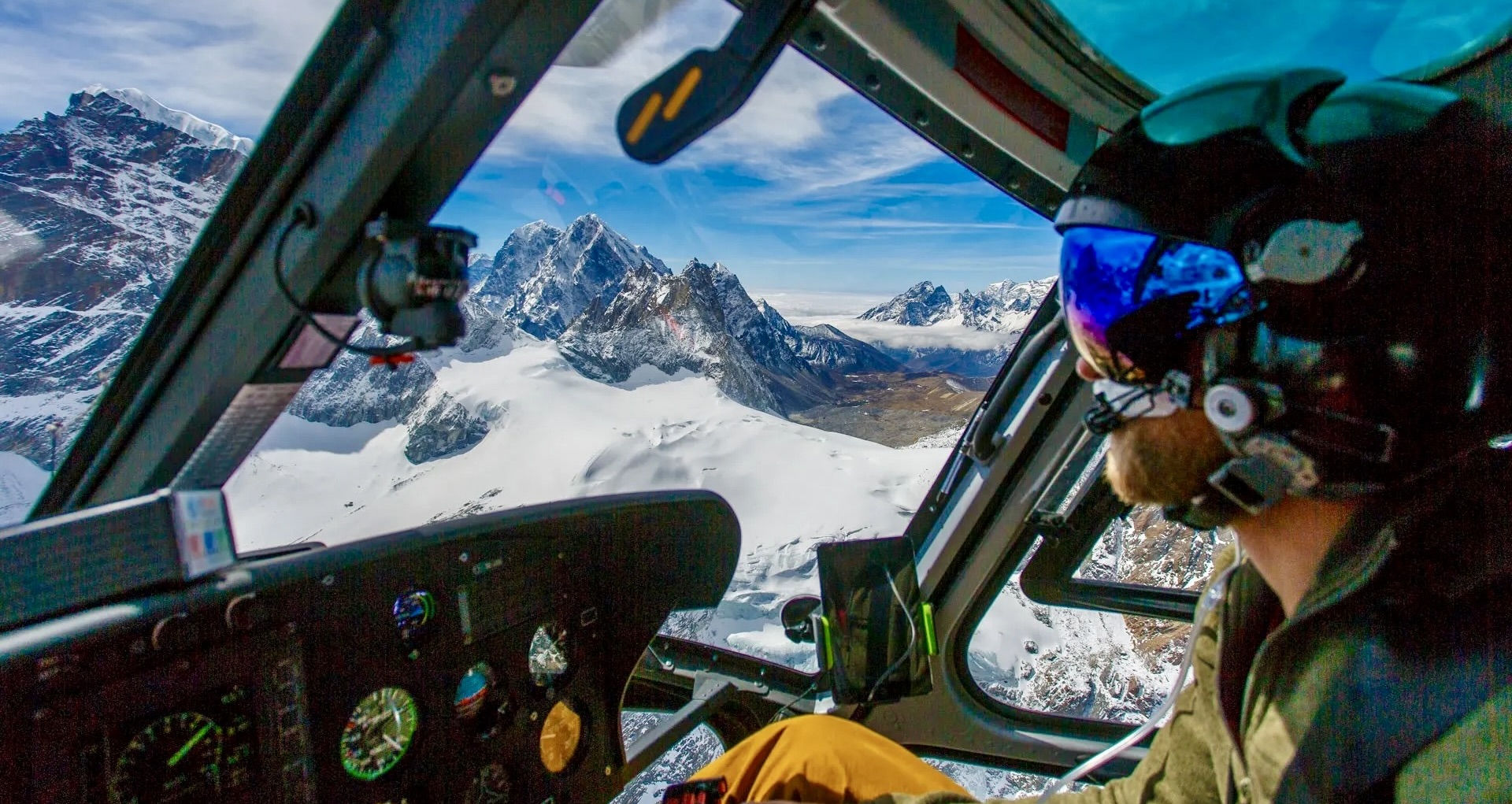 Safety Measures
Safety is a paramount concern when embarking on private helicopter tours for luxury trekking in Nepal. With the right precautions and preparations, you can enjoy an unforgettable and secure journey through the majestic Himalayas. Here are some essential safety measures to consider for your helicopter adventure:
Pilot Experience and Training
Ensure your helicopter pilot is highly experienced, well-trained, and familiar with the terrain and weather patterns in the region. A skilled pilot with extensive knowledge of the area will be better equipped to handle any unexpected situations.
Weather Monitoring
Weather in the Himalayas can be unpredictable and can change rapidly. We closely monitor weather conditions and provide real-time updates. Be prepared for potential delays or cancellations due to adverse weather conditions.
Emergency Equipment
Ensure your helicopter is equipped with essential emergency equipment, including a first aid kit, oxygen cylinders, satellite phones, and emergency beacon transmitters. These tools can be crucial in case of unforeseen emergencies.
Acclimatization and Health
Proper acclimatization is vital to avoid altitude sickness during high-altitude treks. Discuss your acclimatization plan with us, and make sure you have adequate time to adjust to the altitude. Carry any necessary medication and consult your doctor before embarking on your helicopter tour.
Weight and Balance
Adhere to the weight limitations as overloading the helicopter can jeopardize safety. Distribute the weight of your luggage evenly to maintain the helicopter's balance during the flight.
Pre-flight Briefing
Pay close attention to the pre-flight safety briefing provided by your pilot. This briefing will inform you about safety protocols, emergency exits, and the use of safety equipment on board.
Proper Gear and Clothing
Wear appropriate clothing and footwear for the weather conditions and altitude. Layered clothing, thermal wear, windproof jackets, and sturdy hiking boots are recommended. Bring sunglasses and sunblock to protect yourself from the intense sun at high altitudes.
Travel Insurance
Purchase comprehensive travel insurance that covers helicopter evacuation, trip cancellation, and other unforeseen emergencies. This ensures you are financially protected in case of any unexpected situations.
By following these safety measures, you can enjoy a secure and thrilling private helicopter tour for luxury trekking in Nepal. Embrace the adventure and marvel at the breathtaking beauty of the Himalayas, knowing you have taken the necessary precautions for a safe and unforgettable journey.
Benefits of Private Helicopter Tours
Time-saving: Private helicopter tours allow you to bypass lengthy treks and reach your destination faster, enabling you to spend more time exploring the pristine beauty of the Himalayas.
Comfort and Convenience: Avoid crowded trails and public transportation while enjoying the luxury and comfort of a private helicopter ride.
Unparalleled Views: Marvel at the breathtaking aerial views of the majestic Himalayan peaks, lush valleys, and crystal-clear lakes.
Customization: Personalize your tour itinerary and enjoy a tailor-made experience that caters to your unique preferences and desires.
Access to Remote Locations: Reach otherwise inaccessible and remote destinations, such as the base camps of the highest peaks in the world.
Popular Luxury Trekking Destinations
Everest Base Camp: Experience the exhilaration of landing at the base of the world's highest peak, Mount Everest. The private helicopter tour takes you through the heart of the Khumbu region, offering stunning aerial views of Everest, Lhotse, Nuptse, and Ama Dablam.
Annapurna Base Camp: Fly above the Annapurna Massif and land at the Annapurna Base Camp, where you can soak in the majestic beauty of the surrounding peaks, including Annapurna I, Machhapuchhre, and Hiunchuli.
Langtang Valley: Discover the unspoiled beauty of Langtang Valley with a private helicopter tour. Witness panoramic views of Ganesh Himal, Langtang Lirung, and Dorje Lakpa as you fly over the pristine landscapes.
Gokyo Lakes: Embark on a mesmerizing journey to the turquoise Gokyo Lakes, situated at an altitude of 4,700 meters. Explore the breathtaking beauty of the surrounding region, including the famous Gokyo Ri Peak.
Upper Mustang: Journey into the ancient kingdom of Lo-Manthang in Upper Mustang, a remote and culturally rich region. Marvel at the unique landscapes and centuries-old monasteries as you explore this once-forbidden land.
Tips for a Seamless Helicopter Tour Experience
Acclimatization: Though helicopter tours reduce the risk of altitude sickness, it is still essential to acclimatize properly before undertaking high-altitude treks.
Best Time to Visit: The ideal time for private helicopter tours in Nepal is during the pre-monsoon (March to May) and post-monsoon (September to November) seasons, when the weather is stable and visibility is excellent.
Be Prepared: Carry appropriate clothing, sun protection, and essential trekking gear to ensure a comfortable experience.
Insurance: Ensure you have adequate travel insurance that covers helicopter evacuation and other unforeseen emergencies.
Private helicopter tours for luxury trekking in Nepal offer a unique way to experience the enchanting beauty of this Himalayan nation. They provide accessibility, time efficiency, and an intimate view of the landscapes while allowing you to bask in luxury. As we continue to redefine the boundaries of travel, these tours stand as a testament to the possibilities of combining adventure with comfort. It's time to embrace the sky and let the majestic Himalayas tell their tale from a perspective like never before.
Luxury Trekking Package in Nepal
Luxury trekking Packages in Everest Region
If you need any further information, please contact us, Email: at [email protected], Phone: at +977- 985 100 5129 (WhatsApp)