For the discerning traveler seeking a blend of luxury and adventure, the remote regions of Nepal offer a unique opportunity to experience trekking in style. Nestled among the world's highest peaks, these secluded destinations are accessible only through days of trekking, making them the ultimate reward for the intrepid explorer. This blog post will take you through the exclusive and lavish world of luxury trekking in Nepal's remote regions.
The Allure of Nepal's Remote Regions
The remote regions of Nepal are characterized by pristine landscapes, ancient cultures, and a sense of untamed beauty. They include places like Upper Mustang, Dolpo, Manaslu, and the Tsum Valley, which are known for their rugged terrain, isolated communities, and breathtaking vistas. The appeal of these far-flung destinations lies in their authentic experiences and the opportunity to connect with nature on a deeper level, all while indulging in the finest comforts.
The Luxury Trekking Experience
Luxury trekking in Nepal's remote regions is designed to cater to the needs and desires of the most discerning travelers. It combines the thrill of adventure with top-notch amenities and services, ensuring that you enjoy the best of both worlds. Here's what you can expect in your luxury trekking experience:
Luxury Lodges and Eco-Camps
Throughout your trek, you'll be staying in boutique lodges or eco-camps that prioritize comfort and sustainability. These accommodations often feature en-suite bathrooms, plush bedding, and locally-sourced gourmet meals, ensuring you're well-rested and well-fed after a long day of trekking.
Professional Guides and Porters
Luxury trekking comes with the assurance of experienced guides and porters who will ensure your safety and comfort. They'll be by your side to assist with navigation, share their knowledge of the region, and help carry your belongings, leaving you free to enjoy the journey.
Well-Planned Itineraries
Luxury trekking itineraries are carefully planned to ensure a comfortable pace and plenty of time to acclimatize. This means you'll have ample opportunities to explore the breathtaking landscapes, engage with local communities, and immerse yourself in the unique culture of each region.
Personalized Experiences
Luxury trekking allows you to tailor your journey to suit your preferences. Whether you're interested in photography, bird-watching, or cultural immersion, your guides will ensure that your trek is customized to meet your specific interests.
Trekking Destinations for the Luxury Traveler
Upper Mustang
Known as the Last Forbidden Kingdom, Upper Mustang offers a journey through ancient monasteries, mystical caves, and dramatic landscapes reminiscent of a moonscape. Luxury lodges along the route ensure a comfortable and memorable experience.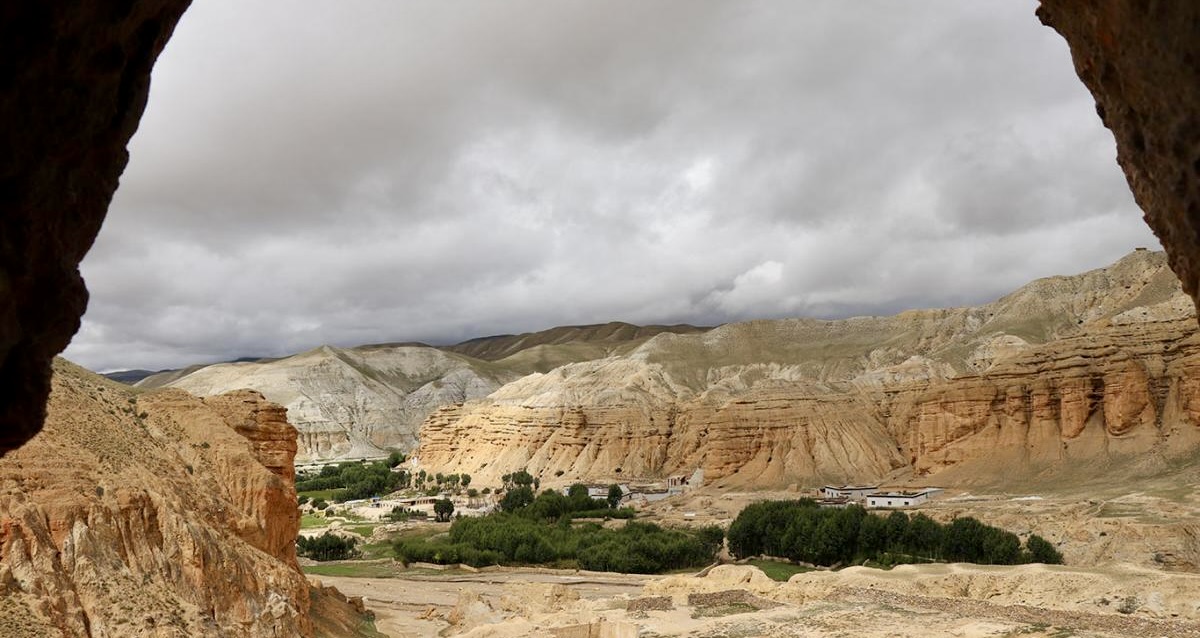 Dolpo
The remote and stunning Dolpo region is a haven for nature lovers and culture enthusiasts. Experience the beauty of the Shey Phoksundo National Park and witness the unique culture of the local communities, all while enjoying the comforts of high-end eco-camps.
Manaslu Circuit
The Manaslu Circuit is a hidden gem that offers a more secluded trekking experience. Traverse through vibrant forests, traditional villages, and high mountain passes while staying in luxury teahouses and lodges.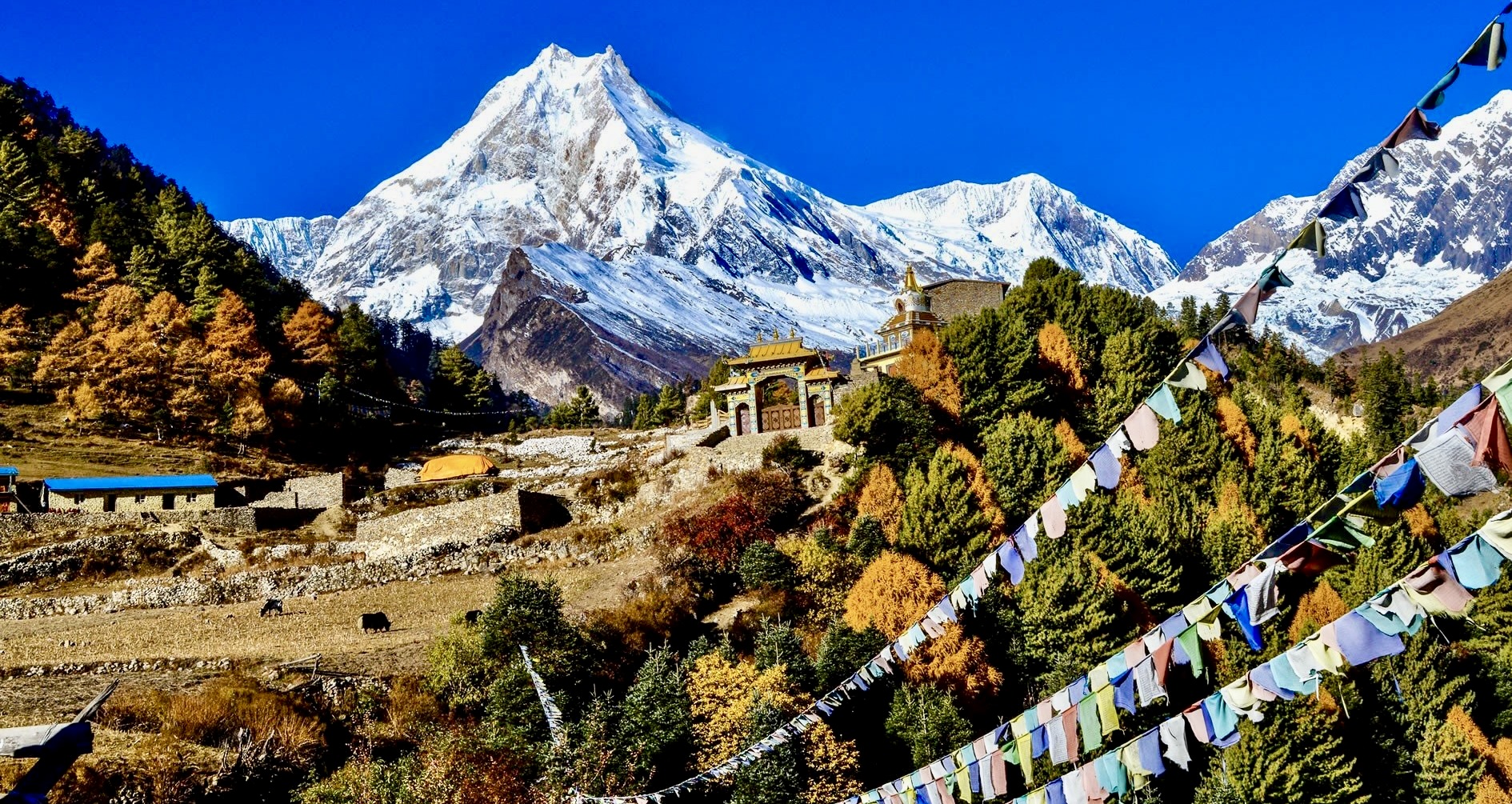 Tsum Valley
This sacred Buddhist valley is a serene and spiritual destination. The luxury trek through Tsum Valley will immerse you in the region's rich history and culture while providing a comfortable and rejuvenating experience.
Luxury Meets Adventure
Traditional trekking is often a test of endurance, but luxury trekking in Nepal elevates the experience to a whole new level. Imagine walking through pristine landscapes, then retiring to a luxurious lodge at the end of the day. These lodges offer top-notch facilities, from comfortable beds and hot showers to gourmet meals and stunning views. This is an experience that harmoniously blends adventure with comfort, offering you the best of both worlds.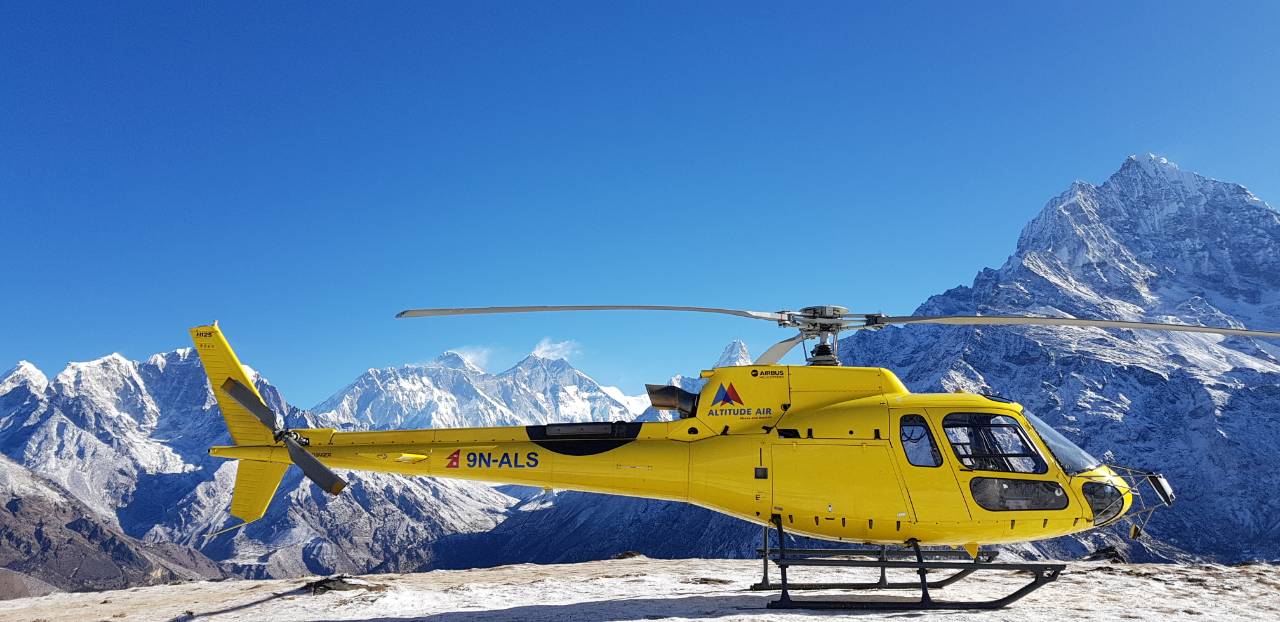 Off the Beaten Path
Luxury trekking is an ideal way to explore the remote regions of Nepal, areas that are less traveled but teeming with natural beauty and cultural richness. These include places like Dolpo, Mustang, and Manaslu, where you can delve into a unique blend of Tibetan and Nepali cultures, all while marveling at the unspoiled beauty that surrounds you.
Personalized Experiences
Luxury trekking tours are highly customizable. You can choose the length of your trek, the difficulty level, and the sights you want to see. Your itinerary can be tailored to your preferences, with experienced guides ensuring that you get the most out of your journey. Private porters are often included, taking care of your luggage and leaving you free to fully immerse yourself in the experience.
Sustainable Luxury
Luxury trekking in Nepal is not just about indulgence; it also holds a strong commitment to sustainability. We are dedicated to responsible tourism, minimizing its environmental impact and contributing to local communities. They use eco-friendly lodges, source local produce for meals, and provide fair employment to local guides and porters. As a result, your journey contributes positively to the places and people you encounter.
High Altitude Wellness
A unique aspect of luxury trekking in Nepal is the focus on wellness at high altitudes. Many luxury lodges offer yoga and meditation sessions, massage therapies, and local herbal treatments, helping you acclimatize and rejuvenate. What better way to unwind after a day's trek than with a relaxing massage overlooking the mighty Himalayas?
Safety and Convenience
Luxury trekking also means an emphasis on safety and convenience. You'll be provided with high-quality trekking gear, and there will be ample provision for medical emergencies. Moreover, private transfers to and from trekking points reduce travel time and increase comfort.
Luxury Trekkings in Remote Areas of Nepal
Imagine waking up to the breathtaking sight of towering snow-capped peaks, surrounded by lush forests and pristine landscapes. Nepal, the land of the mighty Himalayas, offers a plethora of trekking opportunities for adventure enthusiasts. But what if you could elevate your trekking experience by adding a touch of luxury to it? Luxury trekking in the remote regions of Nepal is the perfect way to immerse yourself in the beauty of nature while enjoying a comfortable and luxurious journey. In this blog, we will explore some of the best luxury trekking destinations and experiences in Nepal's remote regions.
Manaslu Circuit Trek - A Journey through Untouched Beauty
Located in the remote Gorkha region of Nepal, the Manaslu Circuit Trek is a fascinating journey around the eighth-highest mountain in the world, Mount Manaslu. Known for its untouched beauty and rich cultural heritage, this luxury trek offers the perfect combination of adventure, comfort, and serenity. Stay in high-quality lodges, and enjoy hot showers, gourmet meals, and professional guides as you traverse through charming villages, lush forests, and dramatic mountain landscapes.
Dolpo Region - The Hidden Gem of Nepal
The Dolpo region is one of the most remote and least explored areas of Nepal. With its stunning landscapes and ancient Tibetan culture, it is a true hidden gem for luxury trekking enthusiasts. The Shey Phoksundo National Park, the largest national park in Nepal, offers a breathtaking backdrop for a high-end trekking experience. Stay in luxury tented camps, enjoy exquisite meals prepared by experienced chefs, and let professional guides lead you through this mesmerizing region.
Kanchenjunga Base Camp Trek - An Exclusive Adventure
The Kanchenjunga Base Camp Trek is an exclusive journey to the base of the world's third-highest mountain. With its remote location and challenging trails, this trek is perfect for those seeking a luxurious and off-the-beaten-path adventure. Experience the comforts of luxury lodges, indulge in delicious cuisine, and revel in the stunning mountain vistas as you trek through rhododendron forests, terraced farmlands, and traditional villages.
Upper Mustang Trek - A Journey into the Forbidden Kingdom
The Upper Mustang Trek takes you to the ancient and secluded kingdom of Lo, which was only opened to outsiders in the early 1990s. This luxury trek offers a unique opportunity to explore the region's rich history, culture, and surreal landscapes. Traverse through dramatic canyons, colorful rock formations, and fascinating cave complexes while staying in luxurious lodges with modern amenities. Enjoy the comforts of home while experiencing the rugged beauty of this mystical land.
Makalu Base Camp Trek - Luxury in the Shadows of the Fifth Highest Peak
The Makalu Base Camp Trek is a luxurious journey through the remote and pristine landscapes of the Makalu Barun National Park. As you trek to the base of the world's fifth-highest peak, Mount Makalu, you will be immersed in the region's unique biodiversity and stunning beauty. Enjoy high-end lodges, delicious cuisine, and professional guides as you explore this remote and captivating part of the Himalayas.
Luxury trekking in the remote regions of Nepal offers the perfect blend of adventure, culture, and comfort. With top-notch accommodations, experienced guides, and awe-inspiring scenery, these exclusive treks are truly unforgettable experiences. So, if you are looking for a unique and luxurious adventure, consider exploring the remote corners of Nepal and indulge in the ultimate trekking experience.
Luxury trekking in the remote regions of Nepal offers an unparalleled experience, combining the thrill of exploration with the comfort and convenience of luxury travel. It's a journey that respects both the adventurer and the comfort-seeker in you, while also acknowledging the importance of sustainable tourism practices. Whether you're a seasoned trekker or a first-time visitor, luxury trekking is a fantastic way to discover the mesmerizing beauty and rich culture of Nepal's remote regions. So why not step off the beaten path and embark on an unforgettable journey of luxury and adventure?
Luxury Trekking Package in Nepal
Luxury trekking Packages in Everest Region
If you need any further information, please contact us, Email: at [email protected], Phone: at +977- 985 100 5129 (WhatsApp)