South Asia is a region rich in culture, history, and natural beauty. From the highest peaks of the Himalayas to the pristine beaches of the Indian Ocean, there's something for every traveler to enjoy. In this blog post, we'll explore the top 7 must-visit destinations in South Asia that will leave you with unforgettable memories.
Maldives: An Island Paradise
The Maldives is an island paradise located in the Indian Ocean, southwest of Sri Lanka and India. It is an archipelago of 26 atolls, comprising over 1,000 coral islands. The Maldives is renowned for its beautiful white-sand beaches, crystal-clear waters, abundant marine life, and stunning underwater scenery. The islands offer a tranquil retreat for honeymooners, couples, and families seeking relaxation and luxury in a tropical paradise.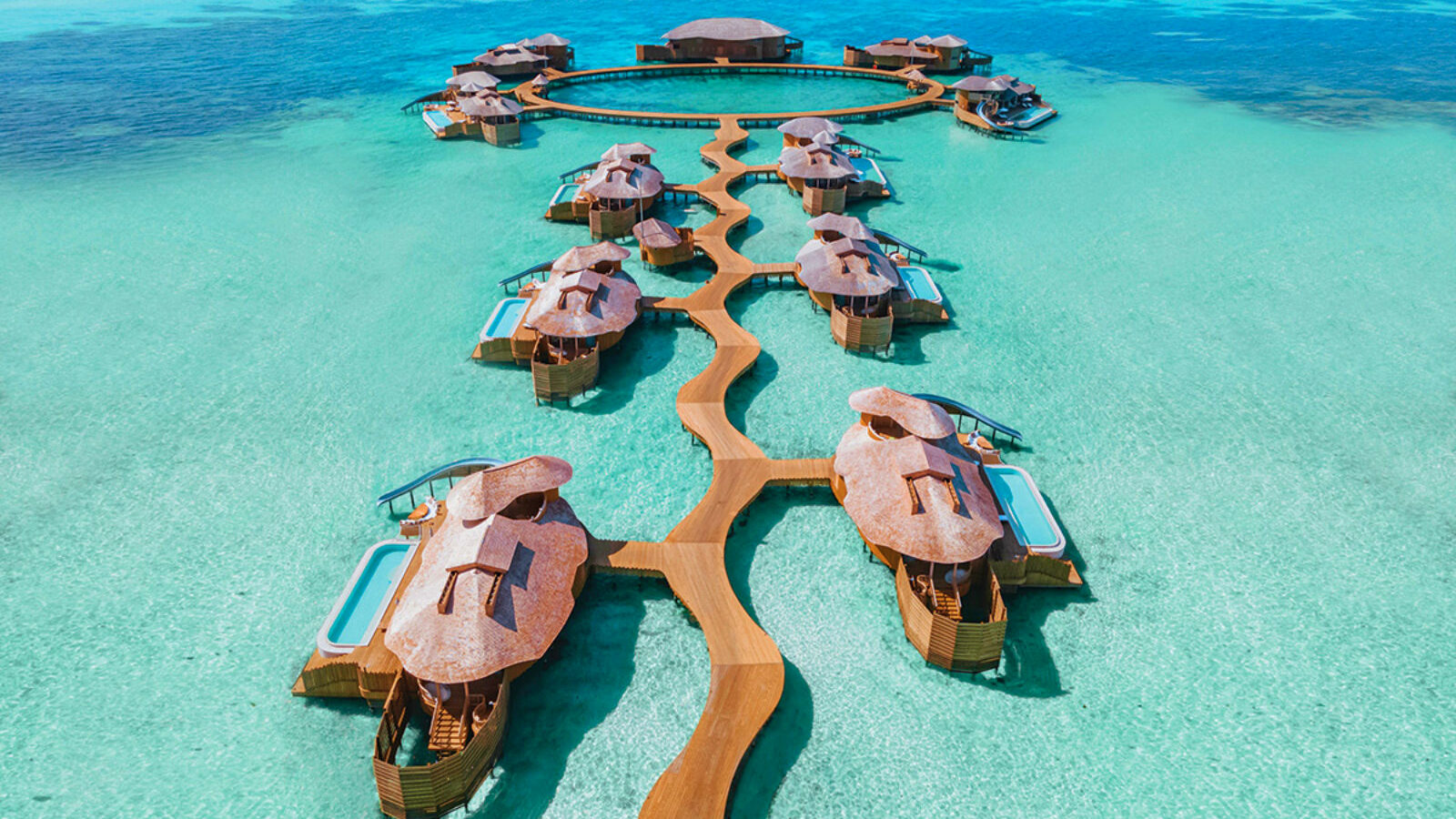 Key attractions and experiences in the Maldives include:
Overwater Bungalows
Many Maldivian resorts feature overwater bungalows, which provide an intimate and luxurious experience. These bungalows often have direct access to the ocean, allowing you to jump right into the water for a swim or snorkel.
Diving and Snorkeling
The Maldives is home to some of the world's most diverse marine life, with colorful coral reefs and an abundance of fish species. Popular diving and snorkeling spots include Banana Reef, Maaya Thila, and Manta Point.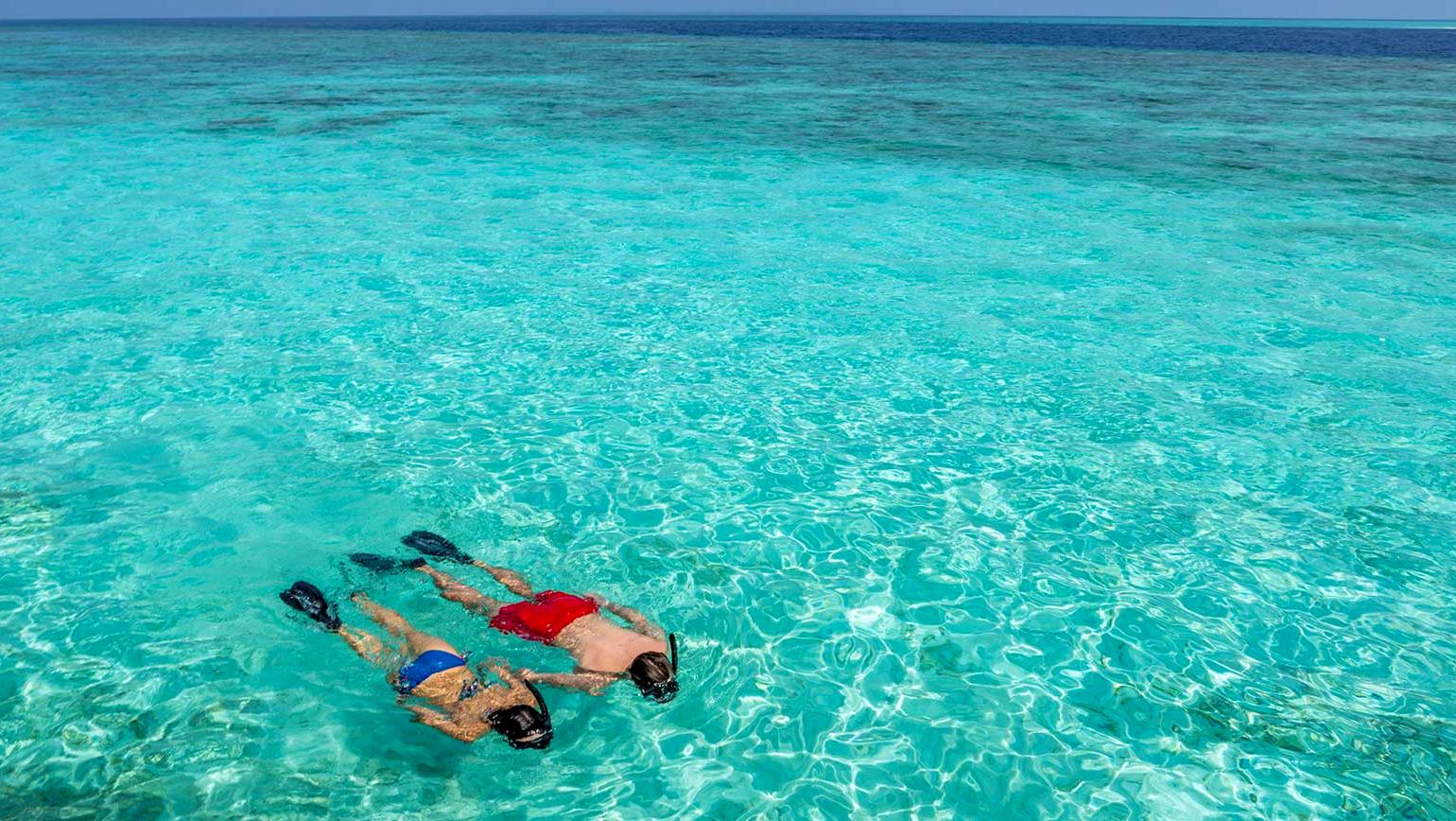 Water Sports
The Maldives offers numerous water sports, such as surfing, windsurfing, jet skiing, kiteboarding, and paddleboarding. The islands are also an excellent destination for fishing enthusiasts, with opportunities for big game and fly fishing.
Island Hopping
Explore various islands in the Maldives through island-hopping excursions, which allow you to experience local culture, cuisine, and pristine beaches. Visit local fishing villages and gain insight into traditional Maldivian life.
Spa Treatments
The Maldives is well-known for its luxurious spa facilities, which often incorporate traditional Maldivian treatments and natural ingredients. Indulge in a relaxing massage, body scrub, or facial while enjoying stunning ocean views.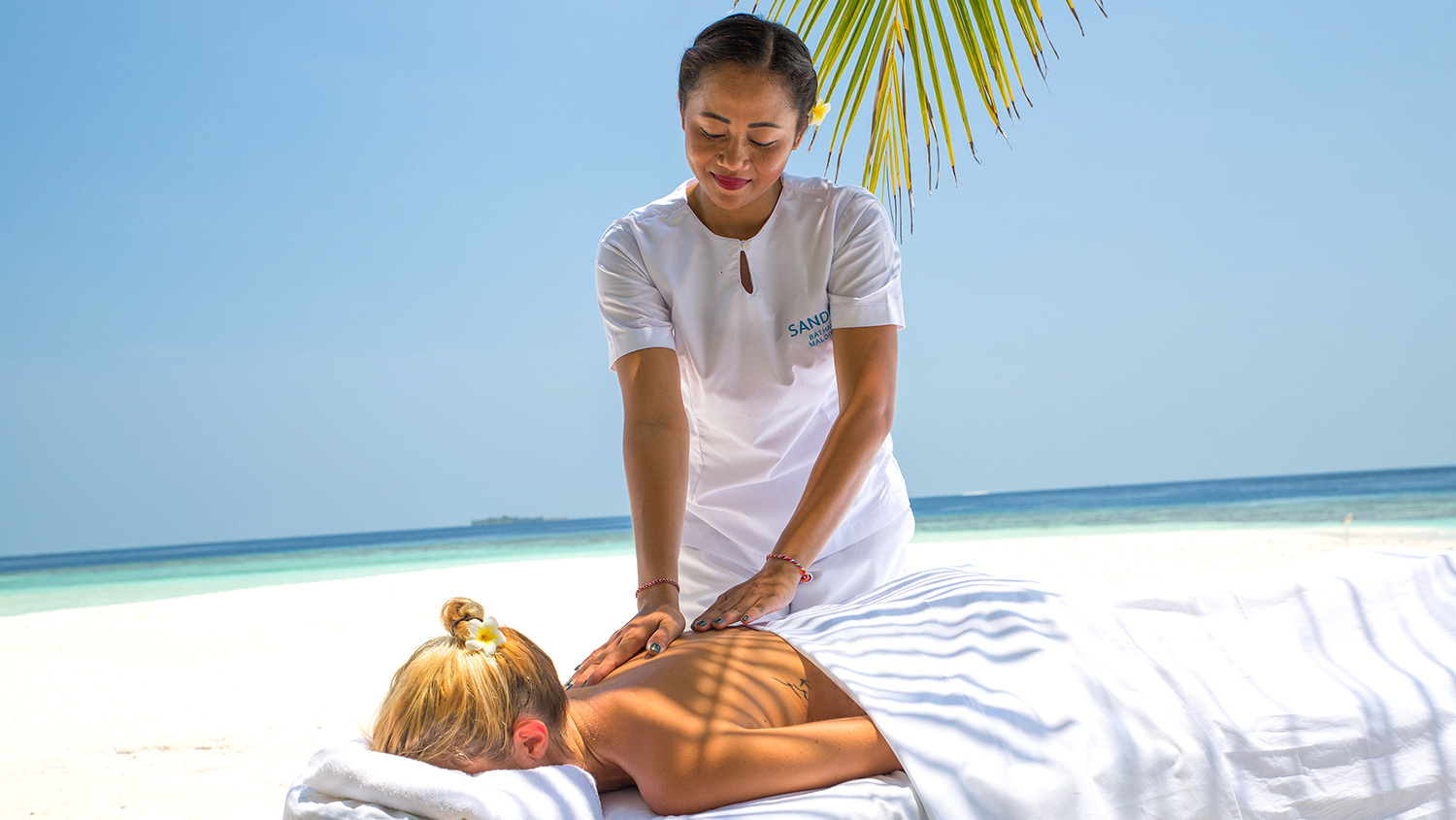 Dining Experiences
The Maldives offers diverse dining experiences, ranging from casual beachside cafes to fine dining restaurants. Sample local Maldivian cuisine, fresh seafood, and international dishes. Some resorts even offer underwater restaurants, where you can dine while surrounded by marine life.
Seaplane Tours
For a unique perspective of the Maldives, take a seaplane tour and enjoy breathtaking aerial views of the atolls, coral reefs, and crystal-clear waters.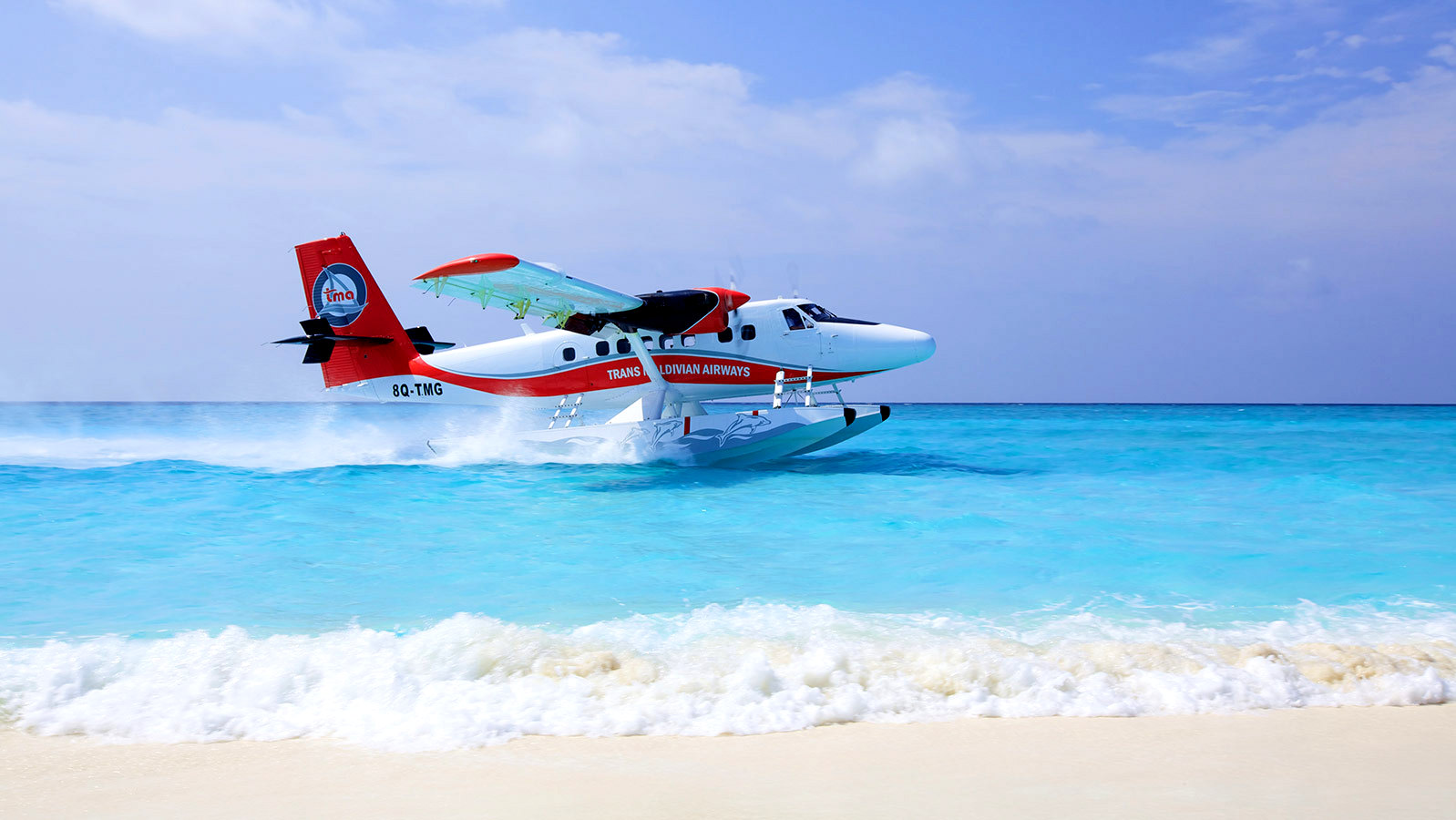 Wildlife Encounters
The Maldives is home to a variety of marine wildlife, including dolphins, turtles, manta rays, and sharks. Take part in organized excursions to encounter these creatures up close in their natural habitat.
The Maldives is an ideal destination for those seeking a romantic getaway, a relaxing vacation, or an adventurous water sports experience. Its unmatched natural beauty, luxurious resorts, and diverse activities ensure a memorable visit for travelers of all preferences.
Rajasthan, India: Land of Kings and Colors
Rajasthan, the largest state in India, is known as the "Land of Kings and Colors." This vibrant and culturally rich region boasts a splendid history, magnificent palaces, stunning forts, and diverse landscapes. It offers visitors a unique blend of royal heritage, architectural marvels, colorful festivals, and warm hospitality. Here are some of the key attractions and experiences that make Rajasthan an enchanting destination: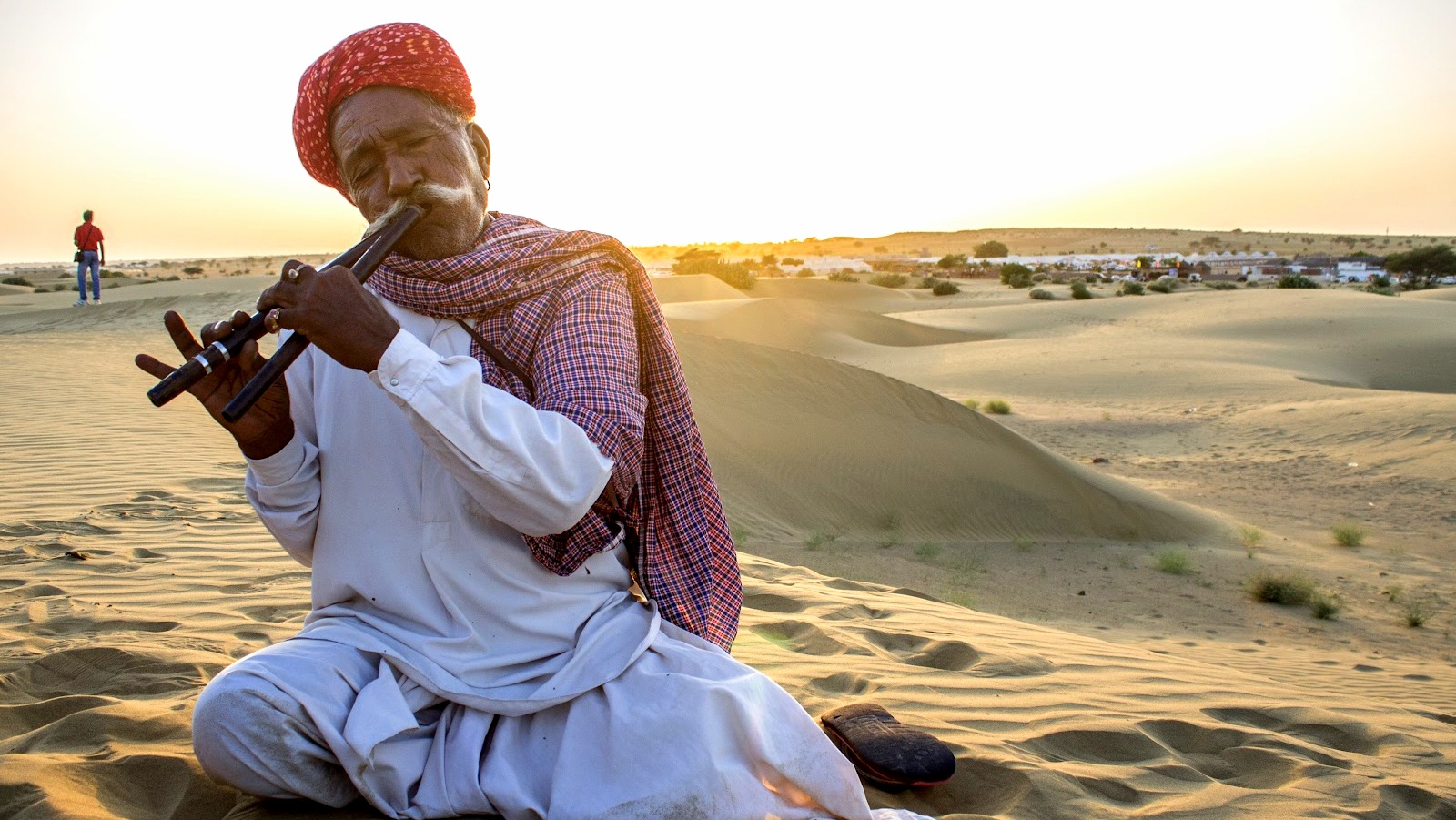 Jaipur - The Pink City
The capital of Rajasthan, Jaipur is famous for its pink-hued buildings and historic architecture. Key attractions include the City Palace, Hawa Mahal (Palace of Winds), Jantar Mantar Observatory, and the Amer Fort. Don't miss the bustling bazaars, where you can shop for traditional textiles, jewelry, and handicrafts.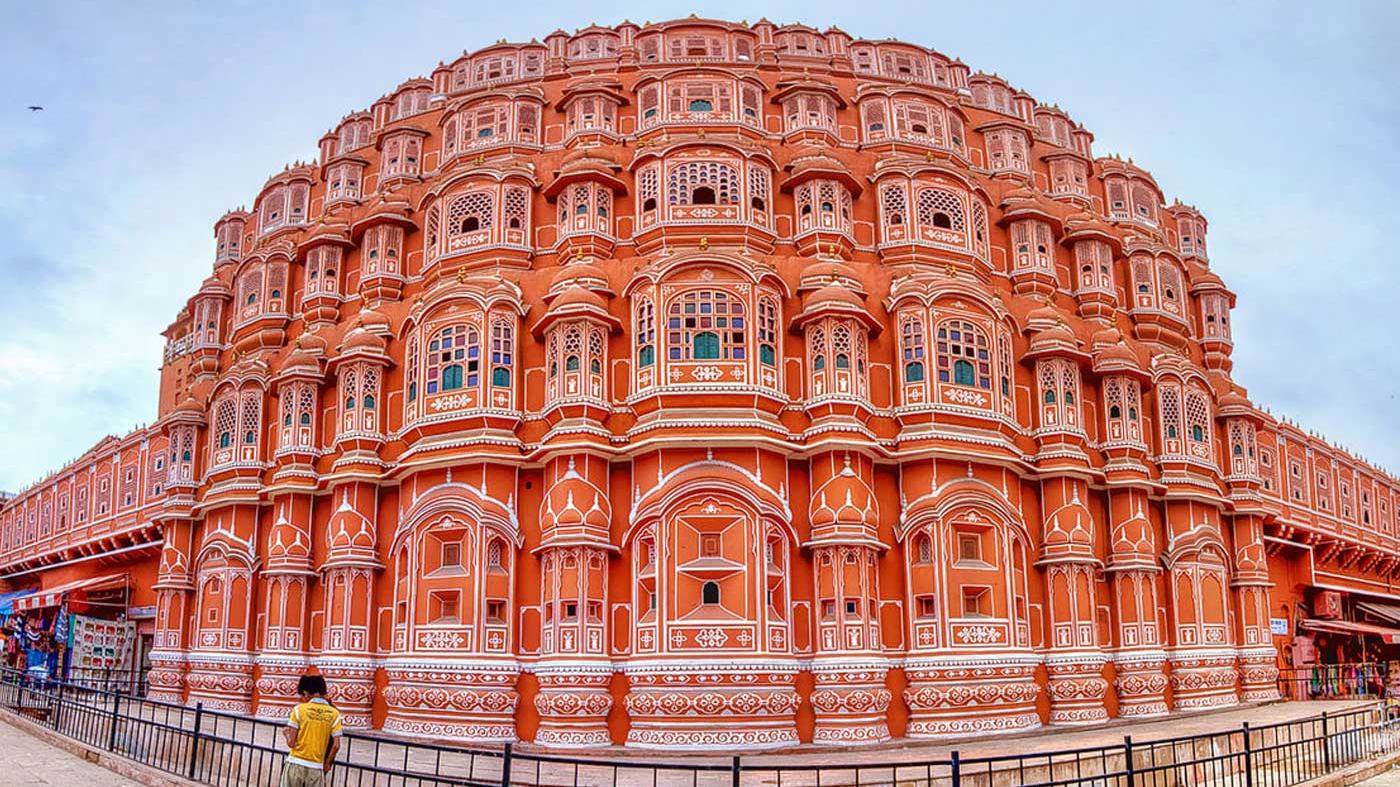 Udaipur - The City of Lakes
Often referred to as the "Venice of the East," Udaipur is known for its beautiful lakes, royal palaces, and romantic ambiance. Key attractions include the City Palace, Lake Pichola, Jag Mandir, and the Monsoon Palace. Enjoy a scenic boat ride on Lake Pichola and witness a mesmerizing sunset.
Jodhpur - The Blue City
Jodhpur is famous for its blue-painted buildings and the majestic Mehrangarh Fort. Explore the fort's museum, visit the royal cenotaph of Jaswant Thada, and stroll through the vibrant Sardar Market. Don't miss the opportunity to try the local delicacy, Jodhpuri Mirchi Vada.
Jaisalmer - The Golden City
Jaisalmer, situated in the heart of the Thar Desert, is renowned for its golden sandstone architecture and the impressive Jaisalmer Fort. Enjoy a camel safari in the desert, visit the intricately carved havelis (mansions), and experience the annual Desert Festival, which showcases Rajasthani culture and traditions.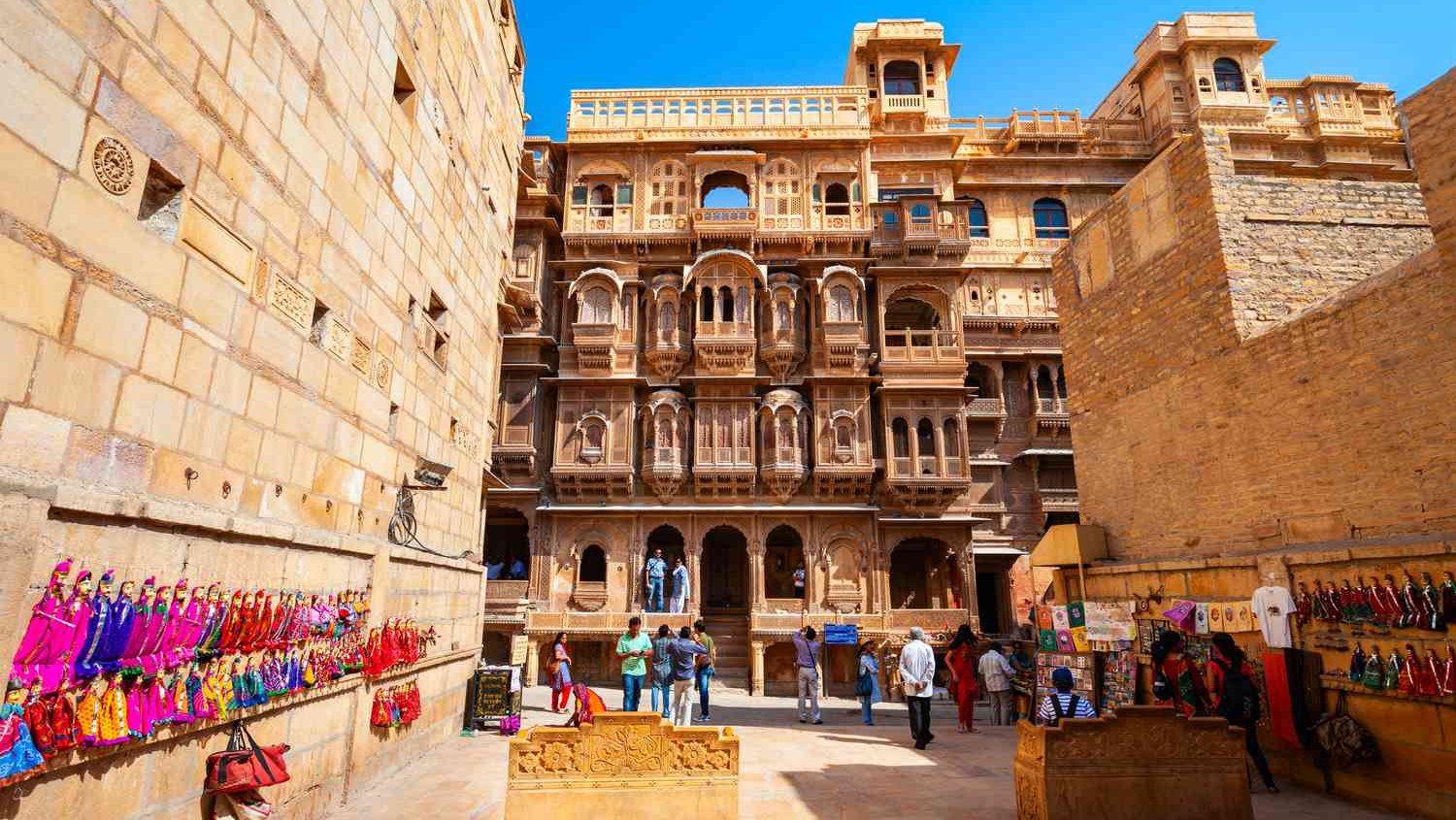 Ranthambore National Park
This famous wildlife reserve is home to Bengal tigers, leopards, sloth bears, and various species of deer. Embark on a thrilling jeep safari to spot these magnificent creatures and explore the park's ancient ruins, including the 10th-century Ranthambore Fort.
Pushkar
This sacred town is known for its holy lake, Pushkar Lake, and the annual Pushkar Camel Fair. Visit the Brahma Temple, one of the few dedicated to the Hindu god Brahma, and explore the vibrant markets offering handicrafts, textiles, and jewelry.
Chittorgarh Fort
This UNESCO World Heritage Site is one of the largest forts in India, showcasing Rajput architecture and fascinating history. Explore the fort's palaces, temples, and towers, and learn about the legendary tales of heroism and sacrifice.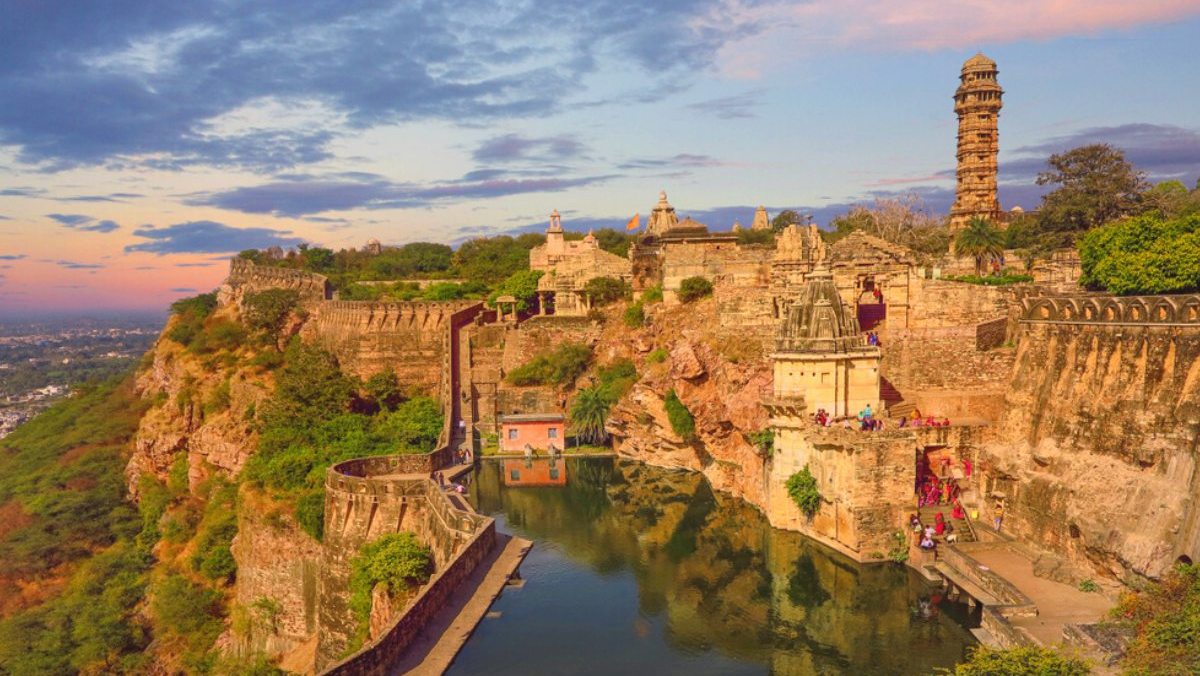 Bikaner
Visit the stunning Junagarh Fort and the Karni Mata Temple, also known as the "Rat Temple." Bikaner is also famous for its camel breeding farm and the annual Bikaner Camel Festival.
Rajasthan's rich cultural heritage, colorful cities, and diverse landscapes make it a must-visit destination for travelers seeking to explore India's royal past and vibrant traditions.
If you need any further information, please contact us, Email: at [email protected], Phone: +977- 985 100 5129 (WhatsApp)
Kathmandu, Nepal: Gateway to the Himalayas
Kathmandu, the capital city of Nepal, is often referred to as the "Gateway to the Himalayas." Nestled in the Kathmandu Valley, this bustling city is a melting pot of cultures, traditions, and religions. It serves as a starting point for trekkers and mountaineers heading to the Himalayan mountains, including the famous Everest Base Camp Trek. Kathmandu offers a fascinating blend of ancient architecture, vibrant markets, and sacred sites, making it an unforgettable destination for travelers. Here are some key attractions and experiences in Kathmandu: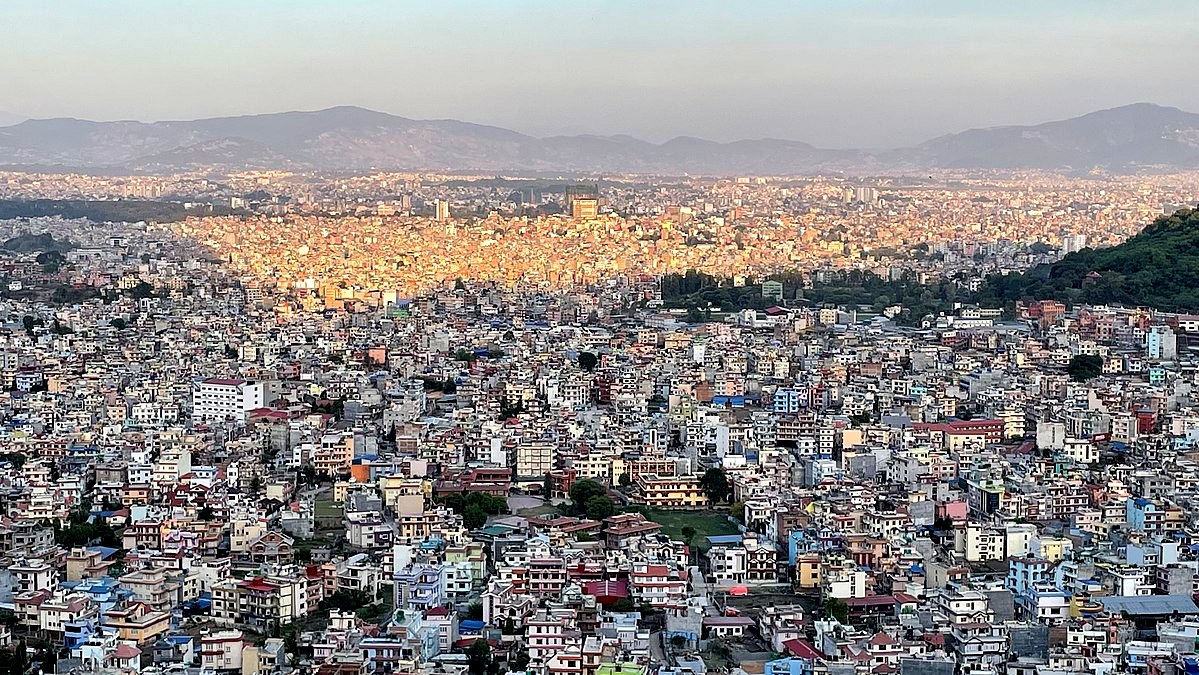 Durbar Square
The heart of Kathmandu's old city, Durbar Square, is a UNESCO World Heritage Site that features ancient temples, palaces, and courtyards. Visit the Hanuman Dhoka Palace, Kumari Bahal (House of the Living Goddess), and the Kasthamandap Temple, from which the city's name is derived.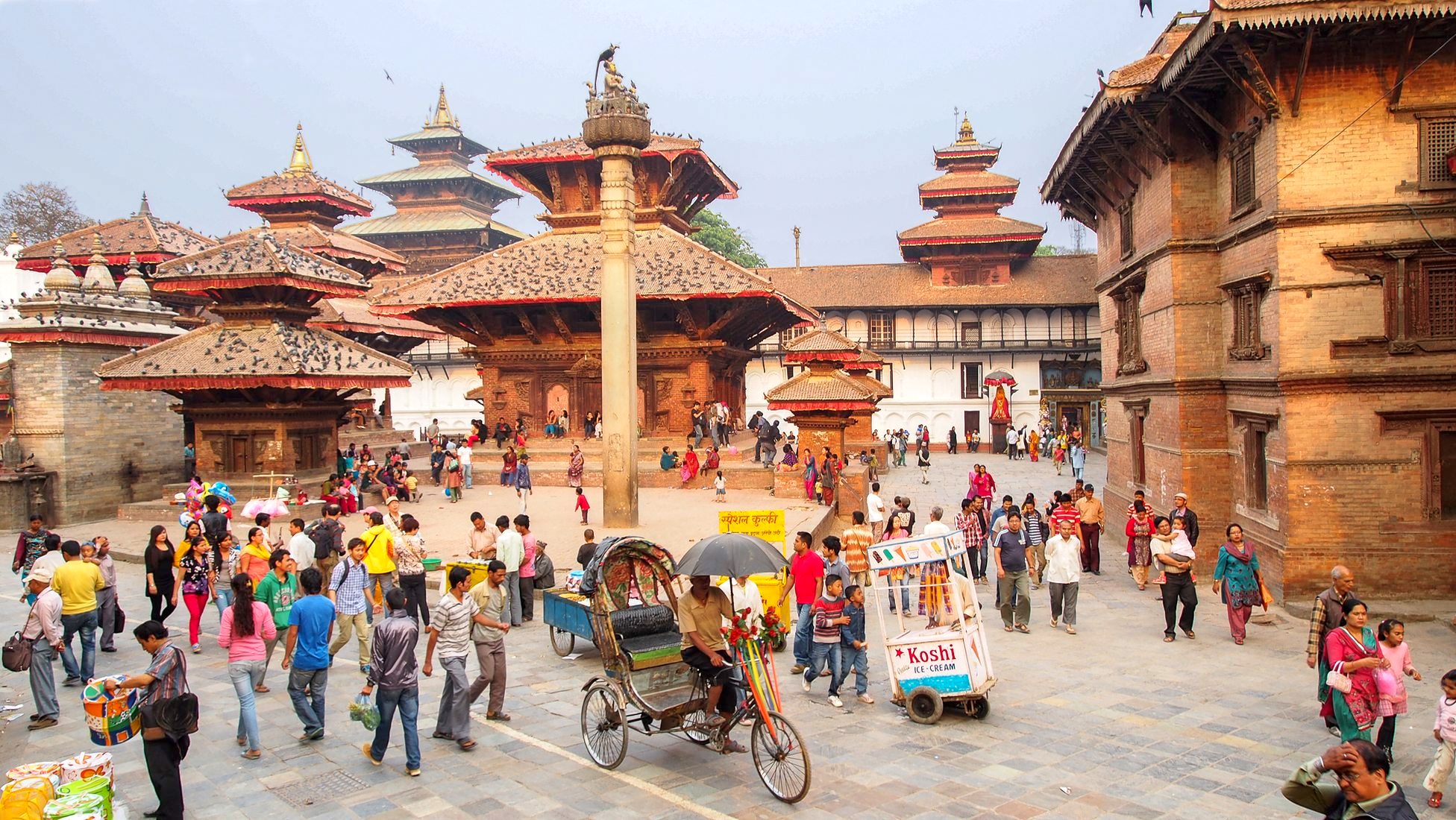 Swayambhunath Stupa (Monkey Temple)
This ancient Buddhist temple is located atop a hill and offers panoramic views of the city. It is a sacred site for both Buddhists and Hindus and is home to numerous monkeys, giving it its nickname.
Boudhanath Stupa
One of the largest Buddhist stupas in the world, Boudhanath is an important pilgrimage site for Tibetan Buddhists. It is a vibrant and spiritual place, with prayer flags fluttering in the wind and devotees circumambulating the stupa.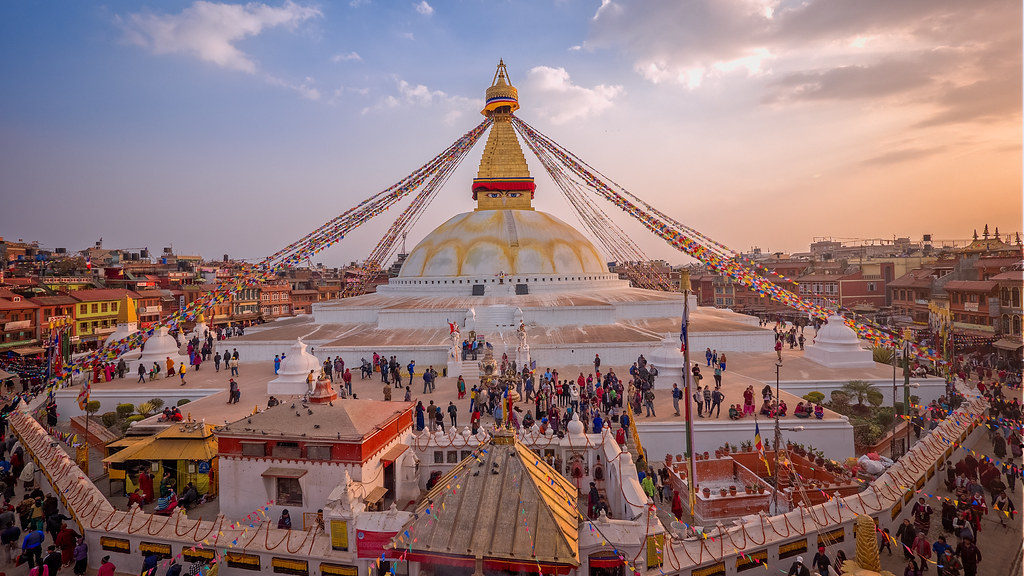 Pashupatinath Temple
This Hindu temple, dedicated to Lord Shiva, is situated on the banks of the holy Bagmati River. It is one of the most sacred Hindu sites in Nepal and attracts thousands of pilgrims during the annual Shivaratri festival.
Thamel
This bustling tourist hub is filled with shops, restaurants, and hotels. It is the perfect place to shop for handicrafts, trekking gear, and traditional Nepali products. Thamel is also known for its lively nightlife, with bars and live music venues.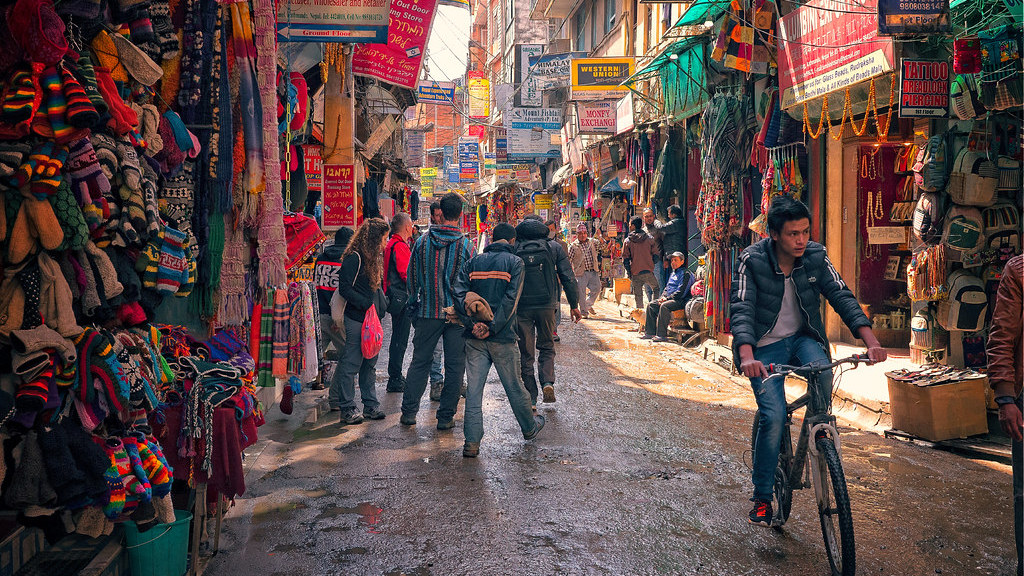 Garden of Dreams
This beautifully restored neoclassical garden offers a tranquil escape from the city's chaos. Relax in the peaceful surroundings, explore the fountains and pavilions, or enjoy a meal at the on-site restaurant.
Patan and Bhaktapur
These nearby cities, part of the Kathmandu Valley, are rich in history and traditional Newari architecture. Visit Patan's Durbar Square, Krishna Mandir, and the Patan Museum. In Bhaktapur, explore the Bhaktapur Durbar Square, Nyatapola Temple, and the Dattatreya Square.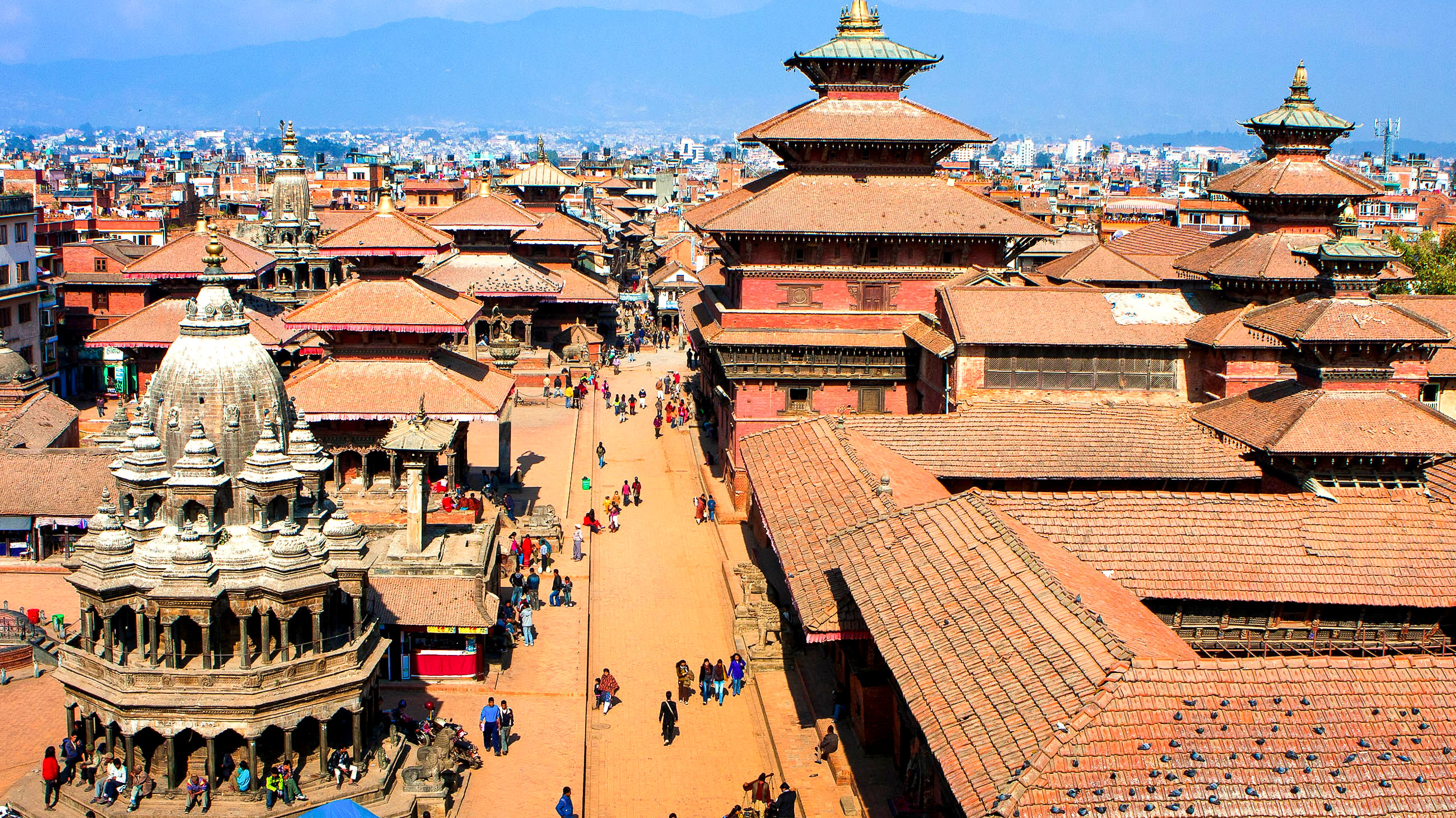 Kathmandu is a fascinating destination that offers travelers a unique blend of history, culture, and natural beauty. It is the perfect starting point for exploring the majestic Himalayas and experiencing the rich tapestry of Nepali life.
Sri Lanka: A Treasure Trove of History and Nature
Sri Lanka, a beautiful island nation in the Indian Ocean, is a treasure trove of history, culture, and stunning natural beauty. With its lush green landscapes, golden sandy beaches, and rich cultural heritage, Sri Lanka offers a diverse range of experiences for travelers seeking adventure, relaxation, or an insight into the country's ancient past. Here are some key attractions and experiences that make Sri Lanka a must-visit destination: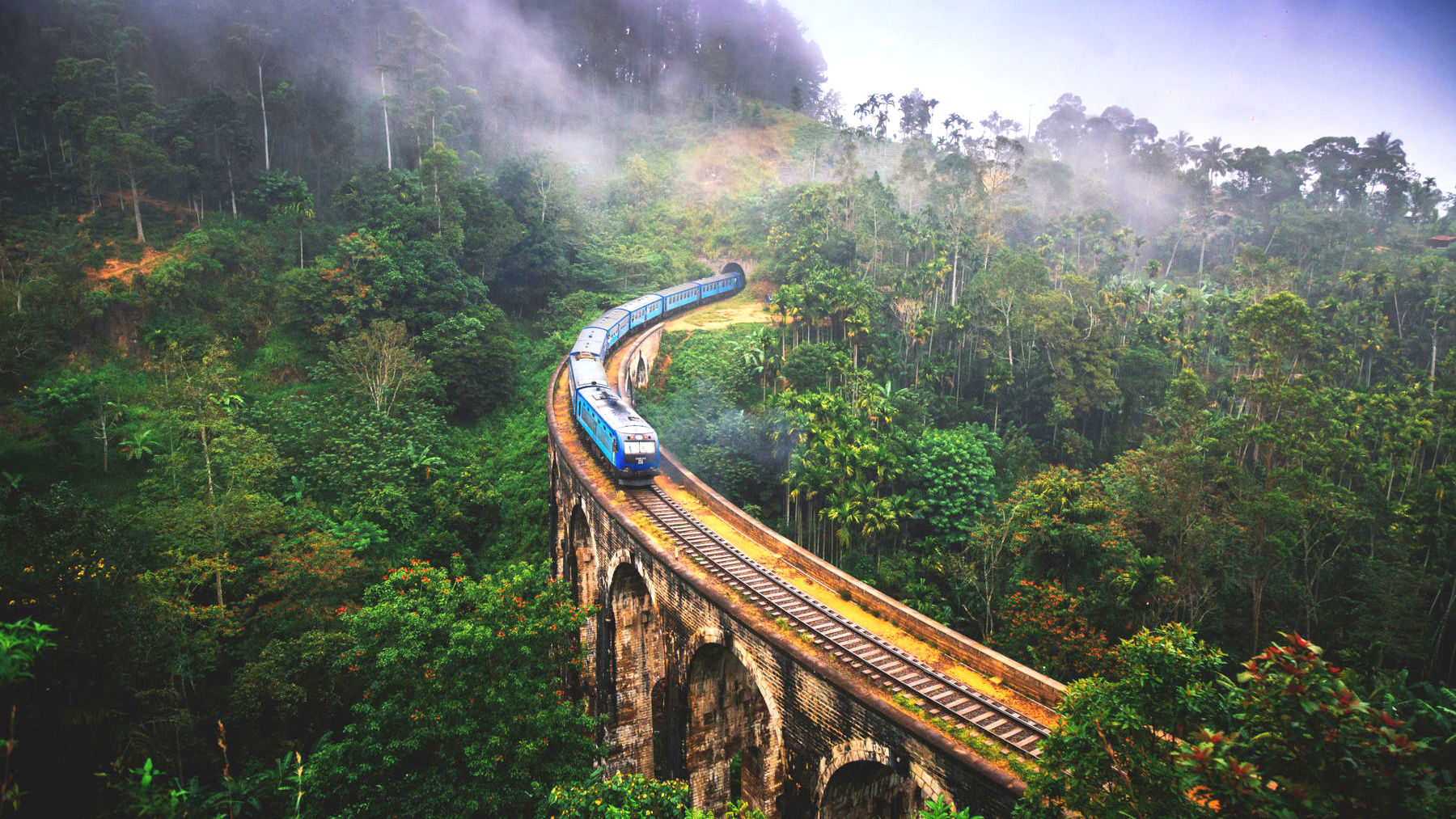 Sigiriya
Often referred to as the "Eighth Wonder of the World," Sigiriya is an ancient rock fortress and UNESCO World Heritage Site. Visitors can climb to the top for panoramic views of the surrounding jungles and explore the frescoes, mirror wall, and the ruins of King Kasyapa's palace.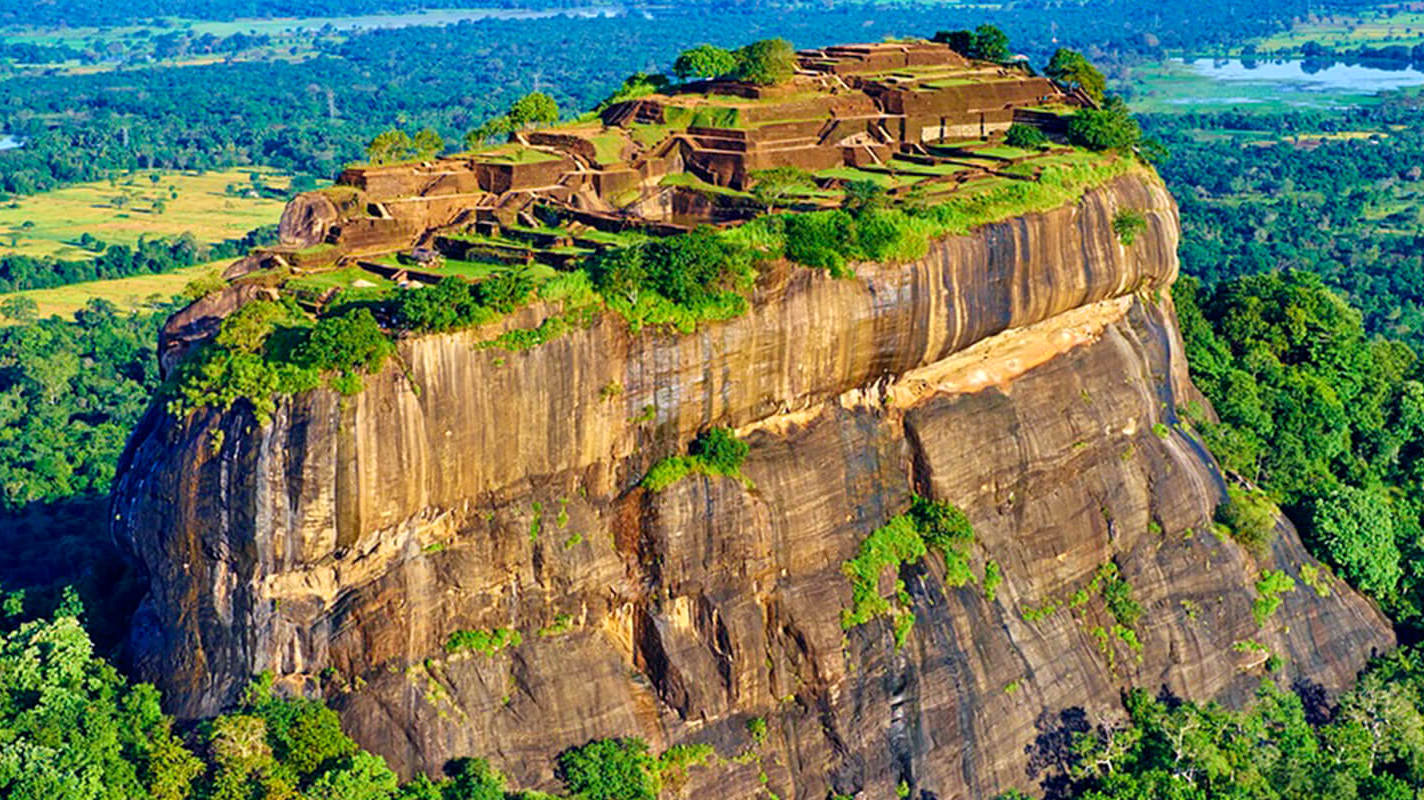 Anuradhapura
This ancient city is home to well-preserved ruins of palaces, monasteries, and temples, as well as the sacred Sri Maha Bodhi Tree, believed to be a sapling from the original Bodhi Tree under which the Buddha attained enlightenment.
Polonnaruwa
Another UNESCO World Heritage Site, Polonnaruwa is an ancient city that served as the second capital of Sri Lanka. Explore the ruins of palaces, temples, and statues, including the famous Gal Vihara rock temple with its four magnificent Buddha statues.
Kandy
A cultural hub and the last capital of the ancient Sri Lankan kings, Kandy is home to the Temple of the Sacred Tooth Relic, which houses a tooth believed to be from the Buddha. The city also hosts the annual Esala Perahera, a colorful procession featuring traditional dancers, musicians, and elaborately decorated elephants.
Nuwara Eliya
Known as "Little England," Nuwara Eliya is a picturesque hill station with cool temperatures and beautiful tea plantations. Visit a tea factory, take a scenic train ride to Ella, or hike to the summit of Adam's Peak, a sacred pilgrimage site.
Yala National Park
This popular wildlife park is home to a variety of species, including leopards, elephants, sloth bears, and crocodiles. Embark on a thrilling jeep safari to spot these magnificent creatures in their natural habitat.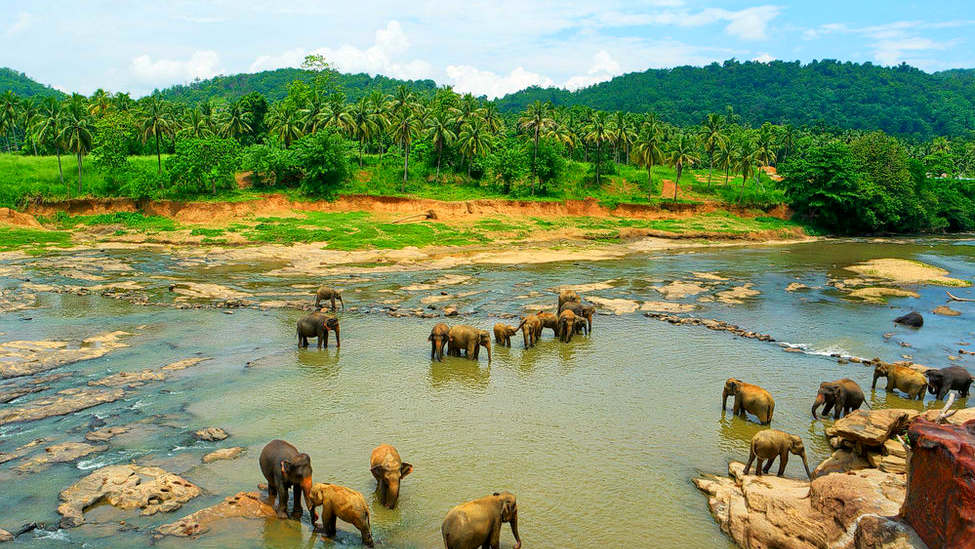 Galle
This coastal city is famous for its well-preserved 17th-century Dutch fort, a UNESCO World Heritage Site. Stroll through the narrow streets, visit the Galle Lighthouse, and explore the Maritime Museum.
Beaches
Sri Lanka is blessed with stunning beaches, perfect for swimming, sunbathing, and water sports. Some popular choices include Unawatuna, Mirissa, Bentota, and Trincomalee.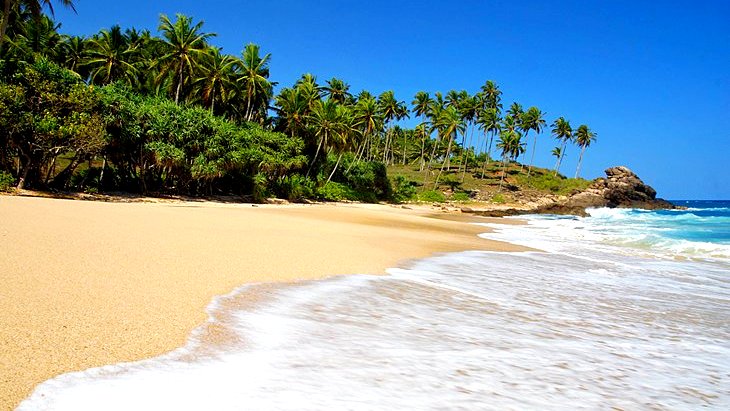 Whale and Dolphin Watching
The waters around Sri Lanka offer excellent opportunities to spot blue whales, sperm whales, and various species of dolphins. Head to Mirissa or Trincomalee for organized boat tours.
Train Journeys
Sri Lanka's scenic train rides, particularly the route between Kandy and Ella, are renowned for their breathtaking views of lush tea plantations, waterfalls, and misty mountains.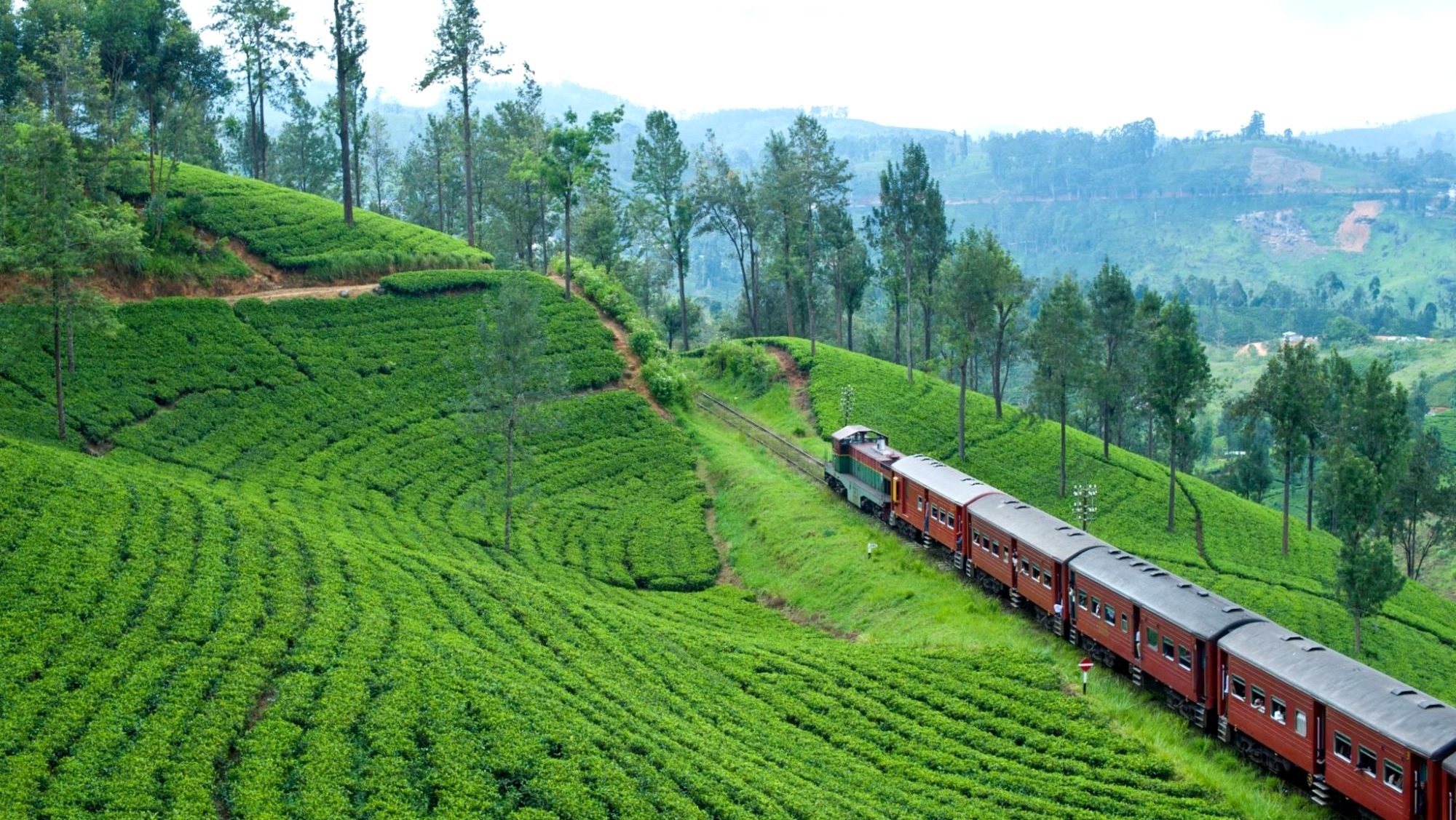 Sri Lanka's rich history, diverse landscapes, and vibrant culture make it an ideal destination for travelers seeking to explore a unique and captivating part of the world.
If you need any further information, please contact us, Email: at [email protected], Phone: +977- 985 100 5129 (WhatsApp)
Bhutan: The Last Shangri-La
Bhutan, often referred to as the "Last Shangri-La," is a small, landlocked country nestled between India and China in the Eastern Himalayas. Known for its stunning landscapes, rich culture, and deep-rooted spirituality, Bhutan has maintained its unique identity by carefully balancing modernization with the preservation of its ancient traditions. The country is famous for measuring its progress through Gross National Happiness (GNH) instead of the conventional GDP, ensuring that the well-being and happiness of its citizens remain the central focus. Here are some key attractions and experiences that make Bhutan a truly enchanting destination: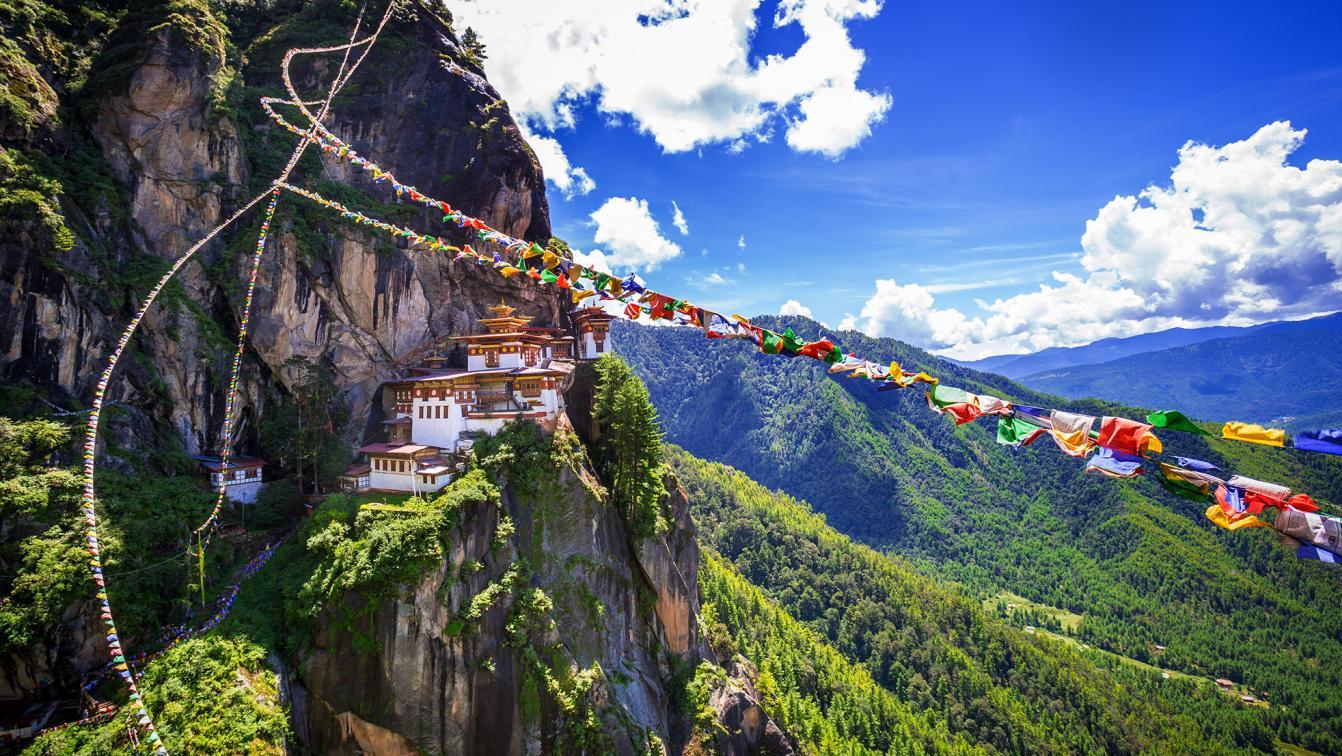 Paro
This picturesque valley is home to some of Bhutan's most iconic landmarks, including the Paro Rinpung Dzong and the National Museum. The main highlight is the cliffside Tiger's Nest Monastery (Paro Taktsang), a sacred Buddhist site perched on a steep mountainside.
Thimphu
The capital of Bhutan, Thimphu offers a mix of traditional architecture and modern amenities. Visit the Tashichho Dzong, the Memorial Chorten, and the Folk Heritage Museum. Don't miss the Buddha Dordenma, a massive gilded statue of Buddha overlooking the city.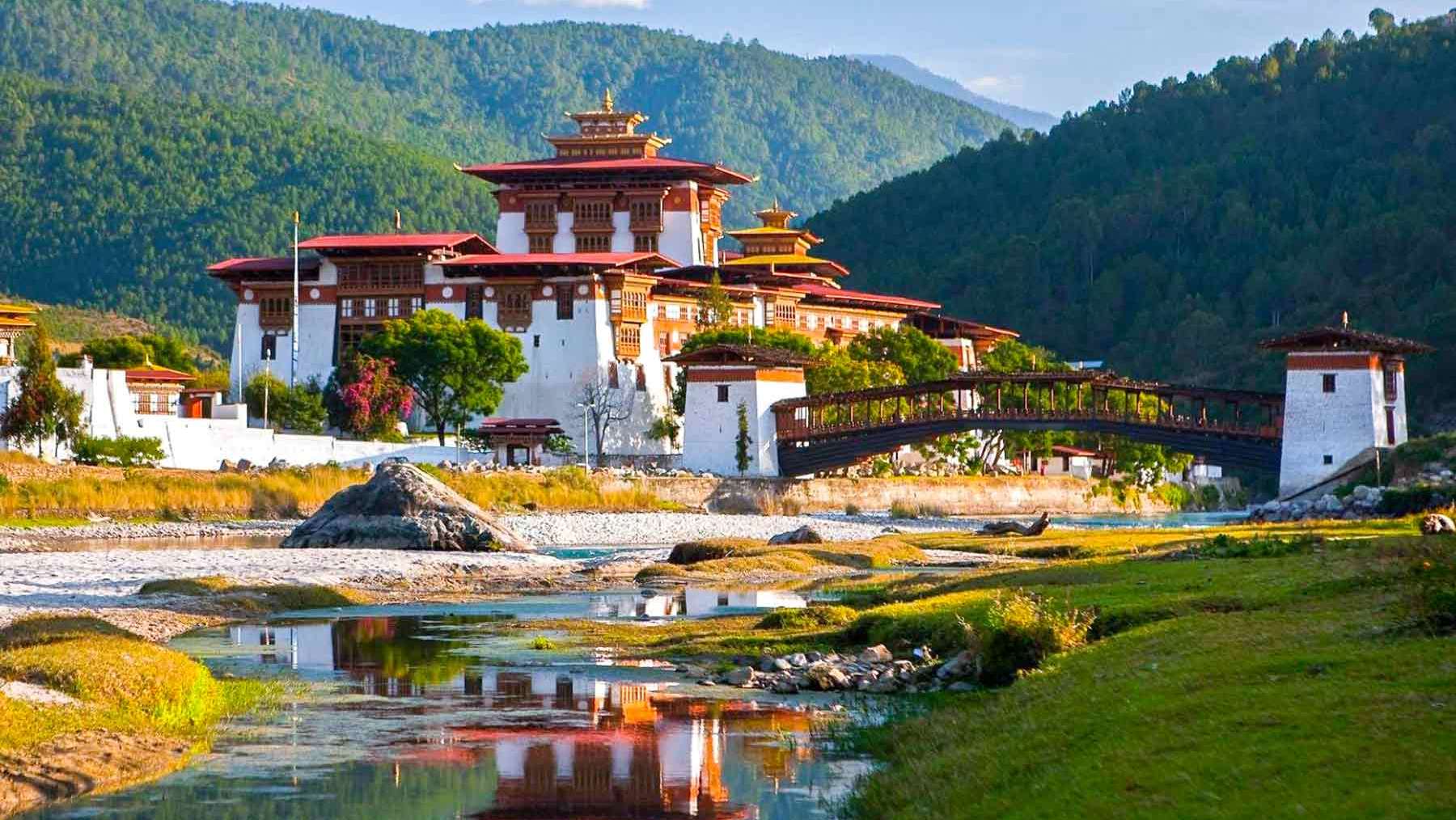 Punakha
Punakha, the ancient capital of Bhutan, is known for its fertile valleys and stunning landscapes. Key attractions include the Punakha Dzong, a magnificent fortress at the confluence of the Pho Chhu and Mo Chhu rivers, and the Chimi Lhakhang, a temple dedicated to the "Divine Madman" Lama Drukpa Kunley.
Dochula Pass
This high mountain pass offers breathtaking panoramic views of the Himalayas and the 108 chortens (stupas) built to honor Bhutanese soldiers. It is a popular stopover en route to Punakha from Thimphu.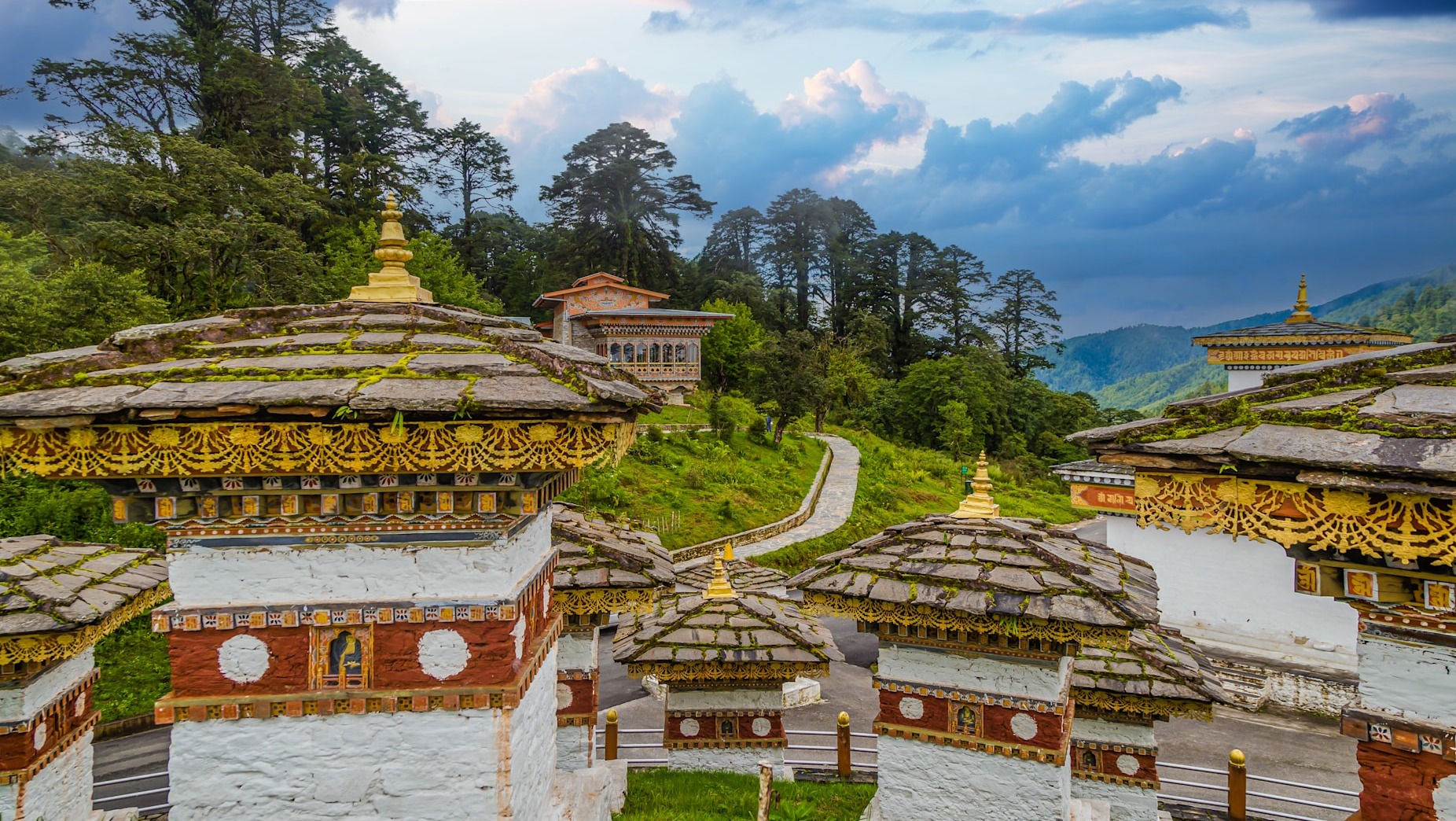 Bumthang
Often called the "spiritual heart" of Bhutan, Bumthang is a region with several important temples and monasteries. Visit the Jambay Lhakhang, Kurjey Lhakhang, and Tamshing Lhakhang to immerse yourself in Bhutan's spiritual heritage.
Phobjikha Valley
This beautiful glacial valley is the winter home of the endangered black-necked cranes. The valley offers scenic hikes and the opportunity to visit the Gangtey Monastery, one of the oldest Nyingmapa monasteries in Bhutan.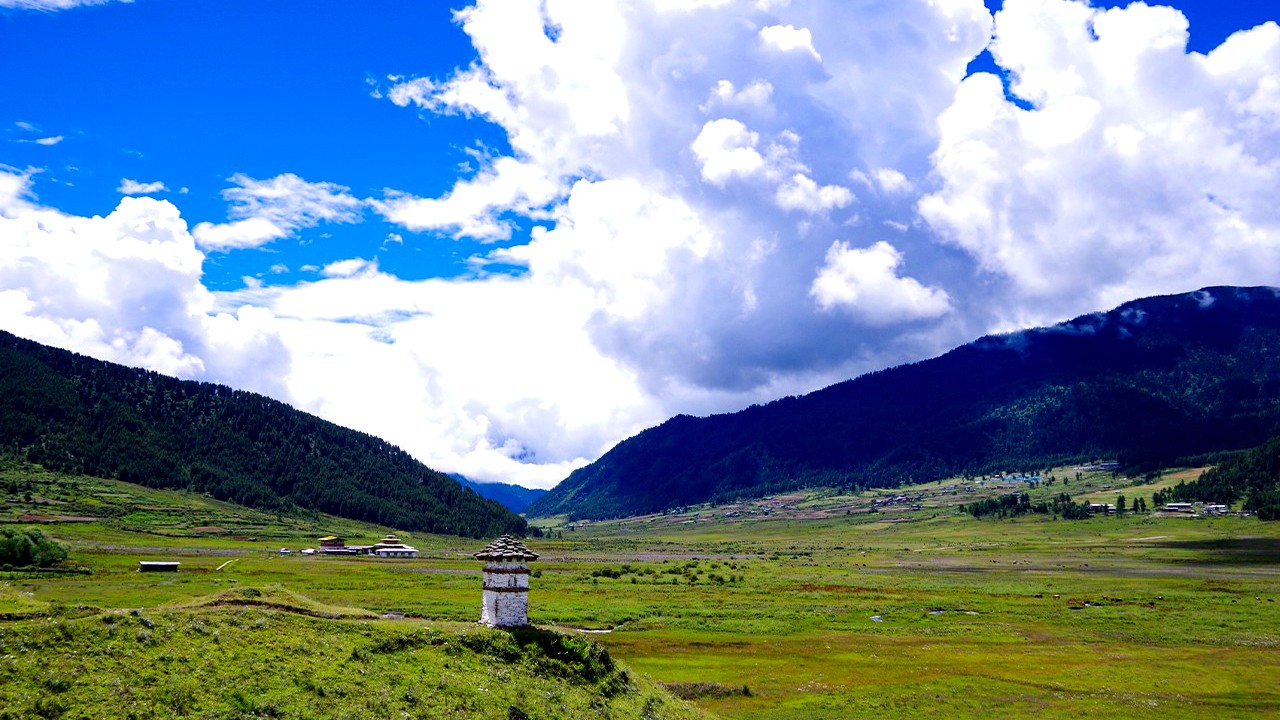 Festivals
Bhutan is known for its colorful and lively religious festivals, known as Tsechus. These events feature traditional masked dances, music, and elaborate costumes, providing a unique insight into the country's culture and traditions.
Traditional arts and crafts
Bhutan is renowned for its traditional handicrafts, including weaving, wood carving, and thangka painting. Visit the National Institute for Zorig Chusum in Thimphu, where students learn these ancient arts.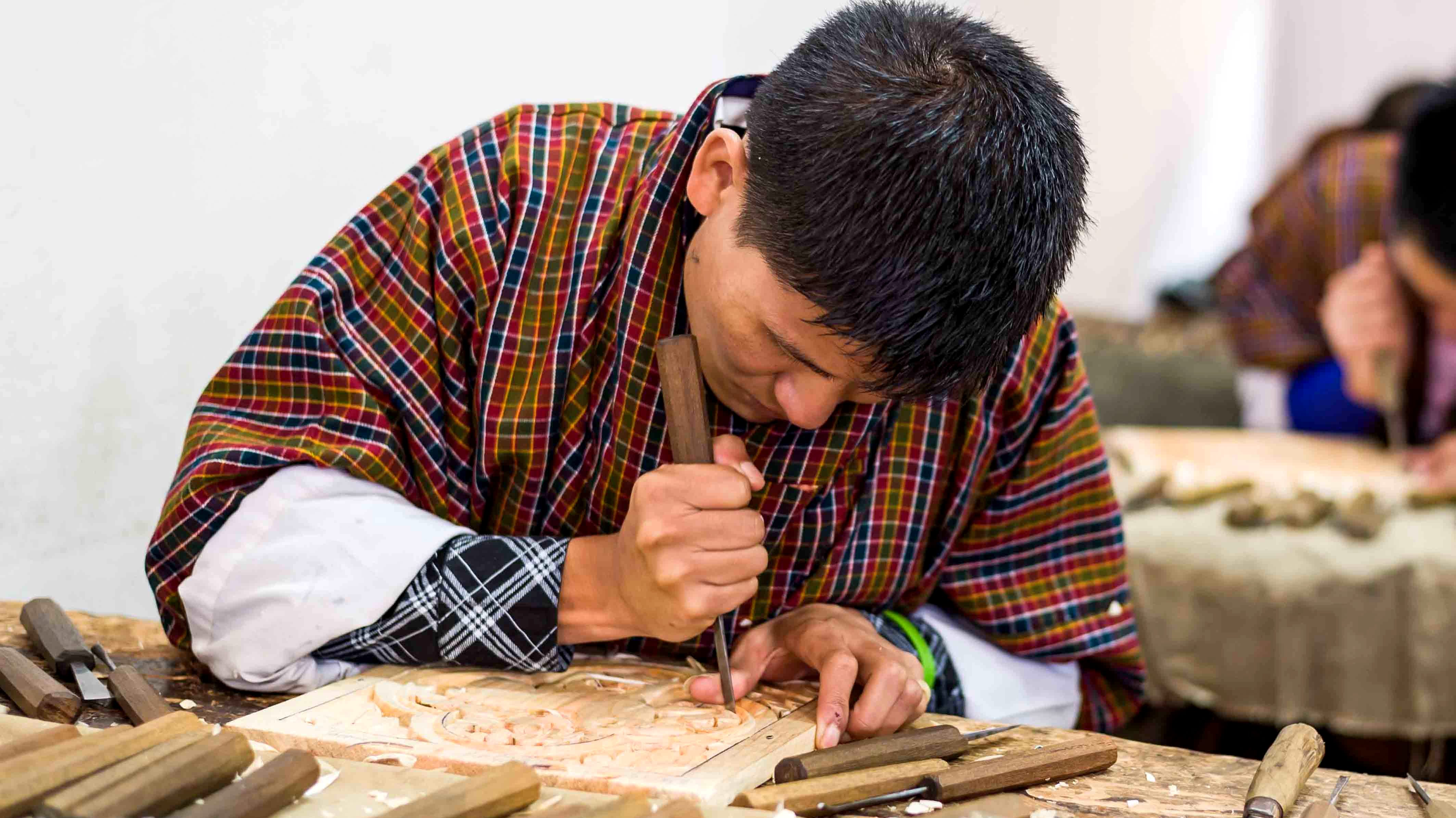 Bhutan's untouched landscapes, vibrant culture, and emphasis on the happiness of its people make it a truly unique and unforgettable destination. Traveling to Bhutan offers a rare opportunity to experience a world that remains largely untouched by modernity, preserving its ancient traditions and natural beauty for generations to come.
Dhaka, Bangladesh: A City of Contrasts
Dhaka, the bustling capital of Bangladesh, is a city of contrasts. With its rich history, vibrant culture, and rapid modernization, Dhaka offers a unique blend of old and new, tradition and progress. The city is characterized by its bustling streets, chaotic traffic, and lively atmosphere, but it is also home to a wealth of historical and cultural attractions. Here are some key experiences and sights that make Dhaka an intriguing destination: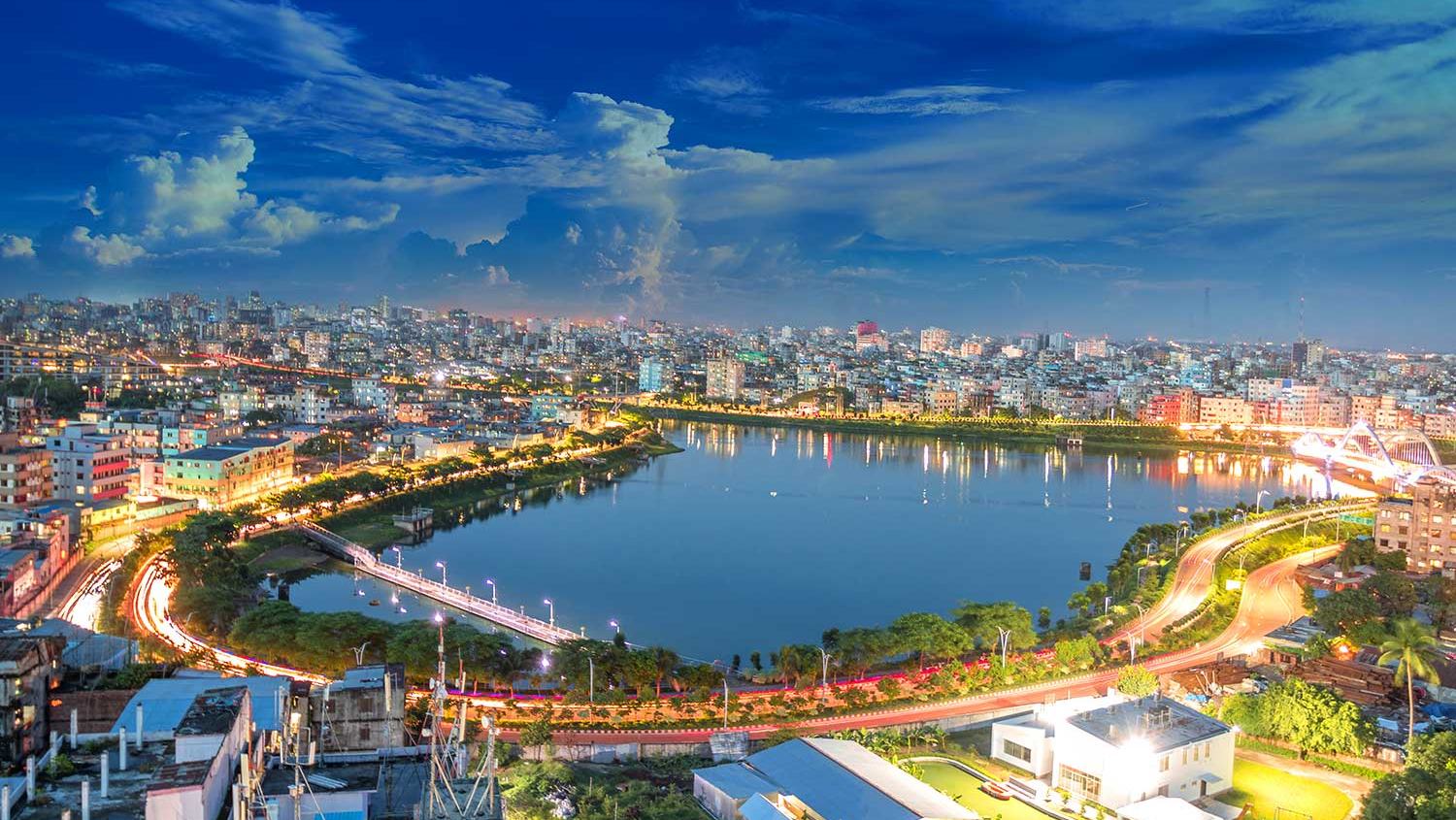 Old Dhaka
This historic part of the city is a labyrinth of narrow streets, markets, and architecture from the Mughal and British colonial eras. Visit the Ahsan Manzil, also known as the Pink Palace, once the residence of the Nawabs of Dhaka, and the Lalbagh Fort, an incomplete Mughal fortress with a beautiful garden.
Sadarghat
This bustling river port on the banks of the Buriganga River offers a fascinating glimpse into the daily life of Dhaka. Watch the colorful array of boats, including traditional wooden country boats and river ferries, as they transport goods and passengers along the river.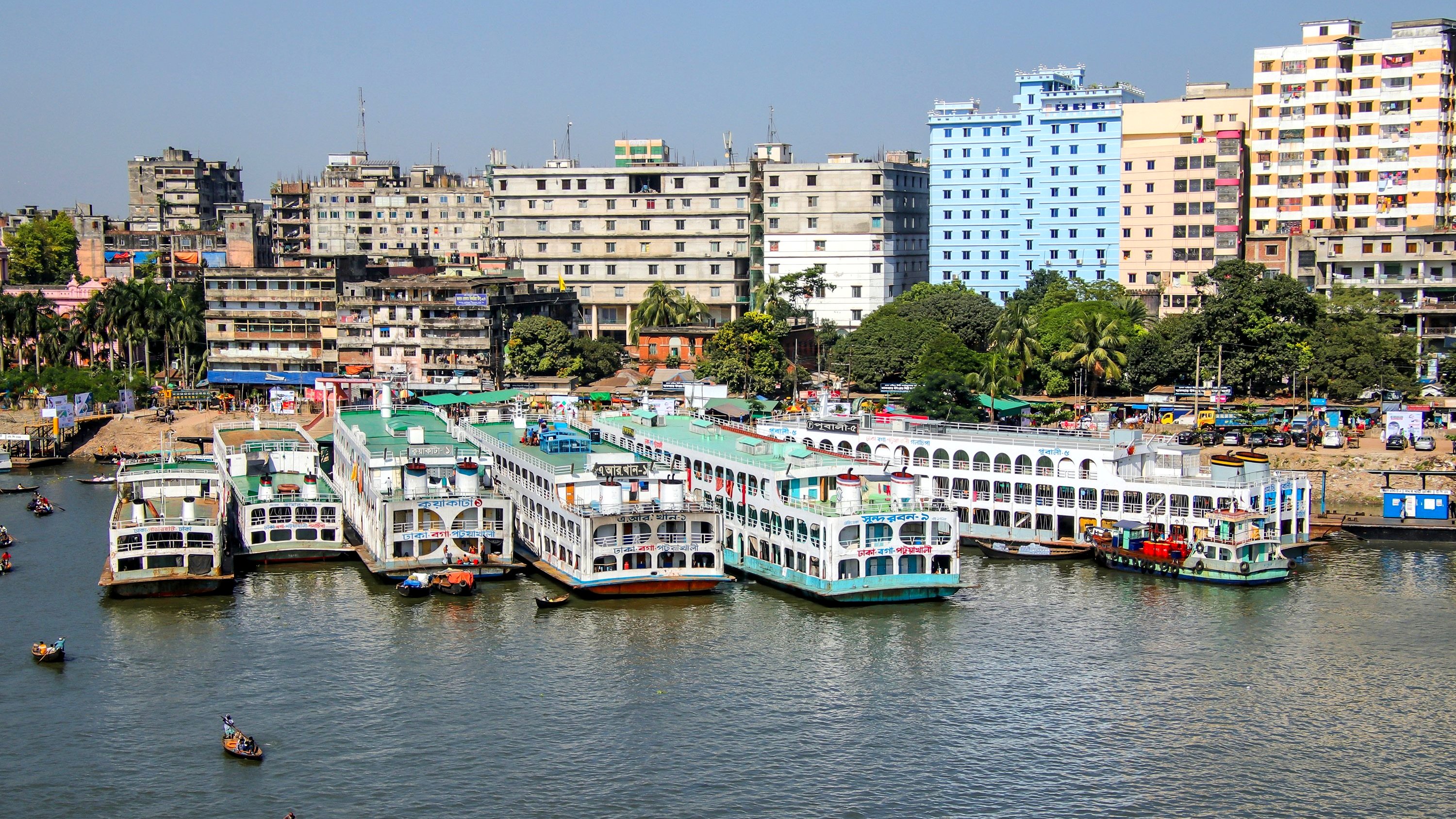 Armenian Church
Located in the heart of Old Dhaka, this 18th-century church is a testament to the once-thriving Armenian community in the city. The church is a serene oasis amid the surrounding chaos and an architectural gem worth visiting.
Star Mosque
This beautifully decorated mosque, adorned with intricate tile work and motifs of stars, is a stunning example of Islamic architecture in Dhaka.
Dhaka University
Established in 1921, the University of Dhaka is not only an important educational institution but also a hub of cultural and political activities. Explore the campus and visit the Teacher-Student Centre (TSC), the Curzon Hall, and the Central Shaheed Minar, a national monument commemorating the Language Movement martyrs.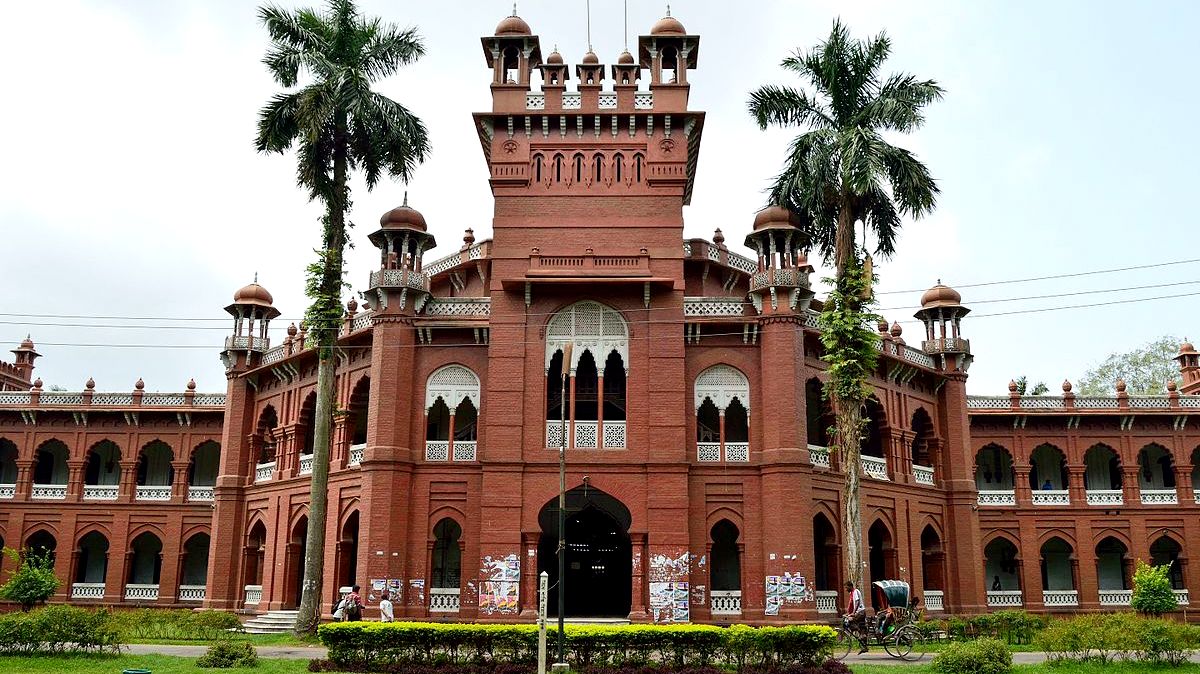 National Parliament House
Designed by the renowned architect Louis I. Kahn, this modernist masterpiece is an iconic symbol of Bangladesh's democracy. The building's striking geometric shapes and use of natural light make it a must-see attraction.
Bangabandhu Sheikh Mujibur Rahman Memorial Museum
This museum, located in the former residence of Bangladesh's founding father, Sheikh Mujibur Rahman, offers an insight into his life and the history of the country's struggle for independence.
New Market
This bustling shopping area is a popular destination for locals and tourists alike. Browse the numerous shops and stalls selling clothing, handicrafts, jewelry, and street food.
Rickshaw Art
Dhaka is known for its colorful and intricately decorated rickshaws. Take a ride in one of these traditional vehicles and admire the vibrant artwork that adorns them.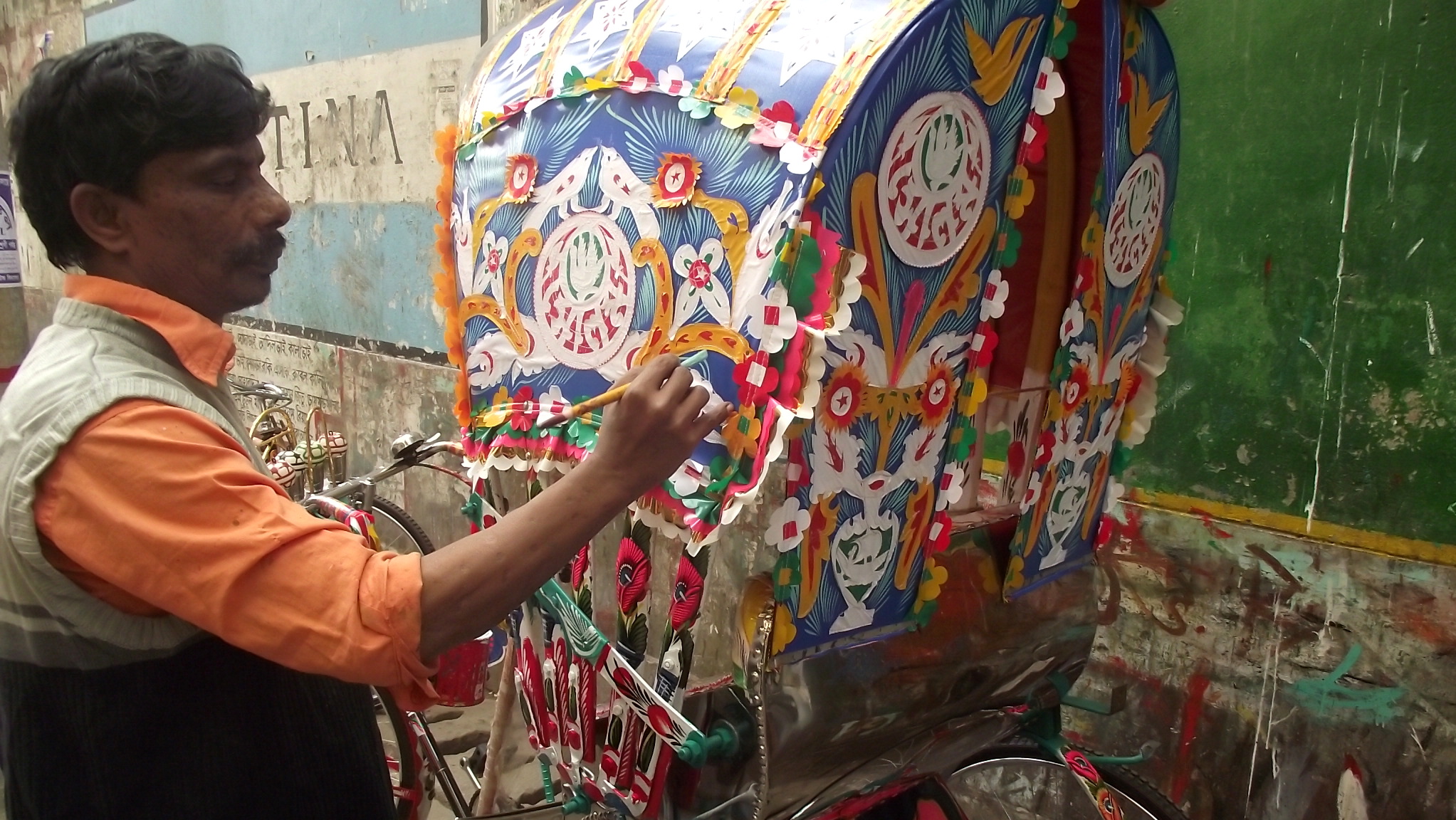 Food
Dhaka offers a wide variety of delicious Bengali cuisine. Don't miss the opportunity to try dishes such as hilsa fish curry, biryani, pithas (rice cakes), and street food like fuchka and chotpoti.
Dhaka's mix of history, culture, and modernity, along with its lively atmosphere and warm hospitality, make it an intriguing destination for travelers seeking an authentic and off-the-beaten-path experience.
Goa, India: A Blend of Beaches and Portuguese Heritage
Goa, a small state on the western coast of India, is famous for its beautiful beaches, Portuguese heritage, and vibrant nightlife. With its blend of Indian and European influences, Goa offers a unique mix of cultures, traditions, and experiences for travelers. Here are some key attractions and experiences that make Goa a popular destination: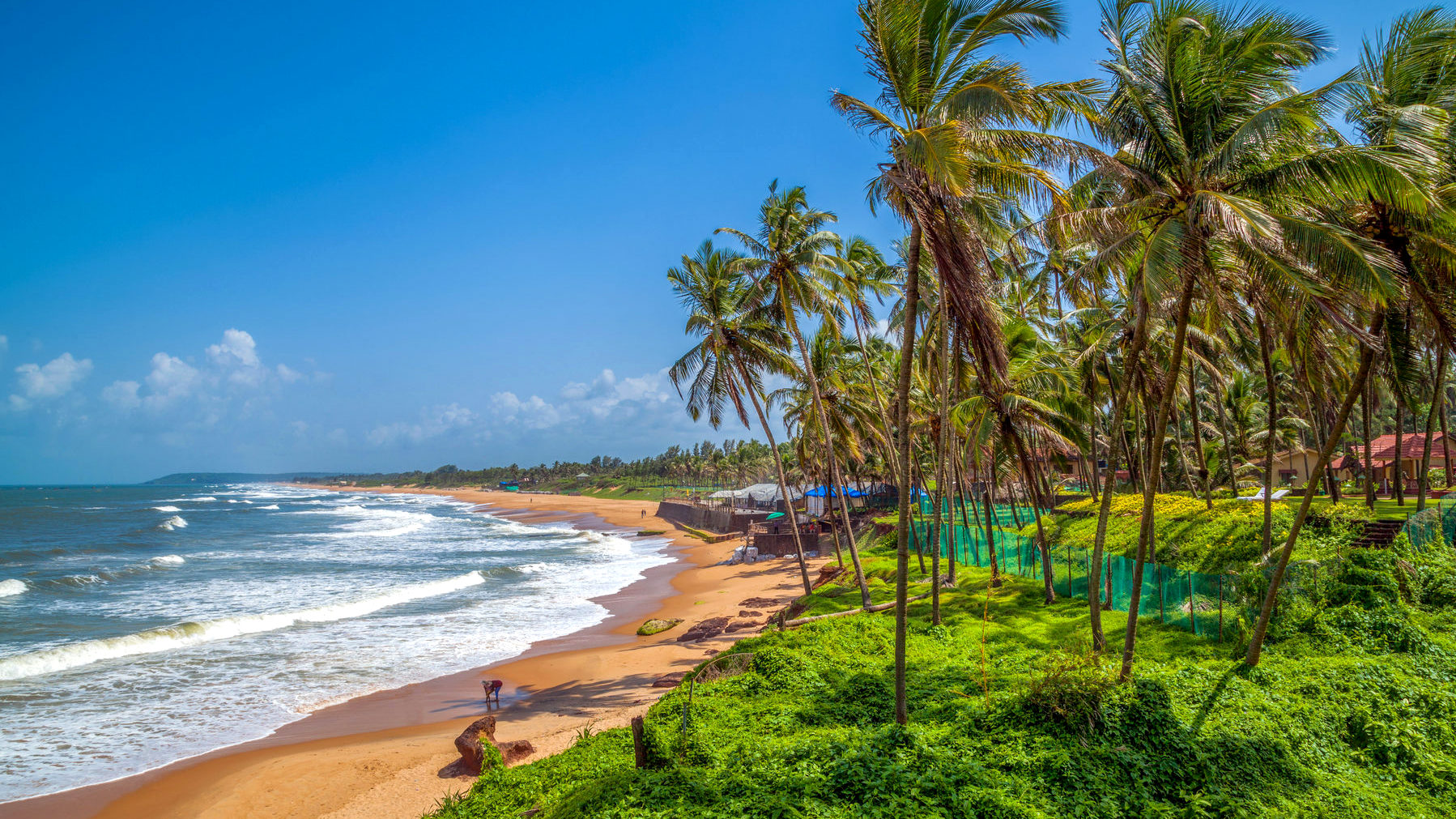 Beaches
Goa is renowned for its stunning coastline, which features a variety of beaches catering to different tastes. Some popular choices include Calangute, Baga, Anjuna, and Vagator for their lively atmosphere and water sports, while quieter beaches like Morjim, Ashwem, and Agonda offer a more serene experience.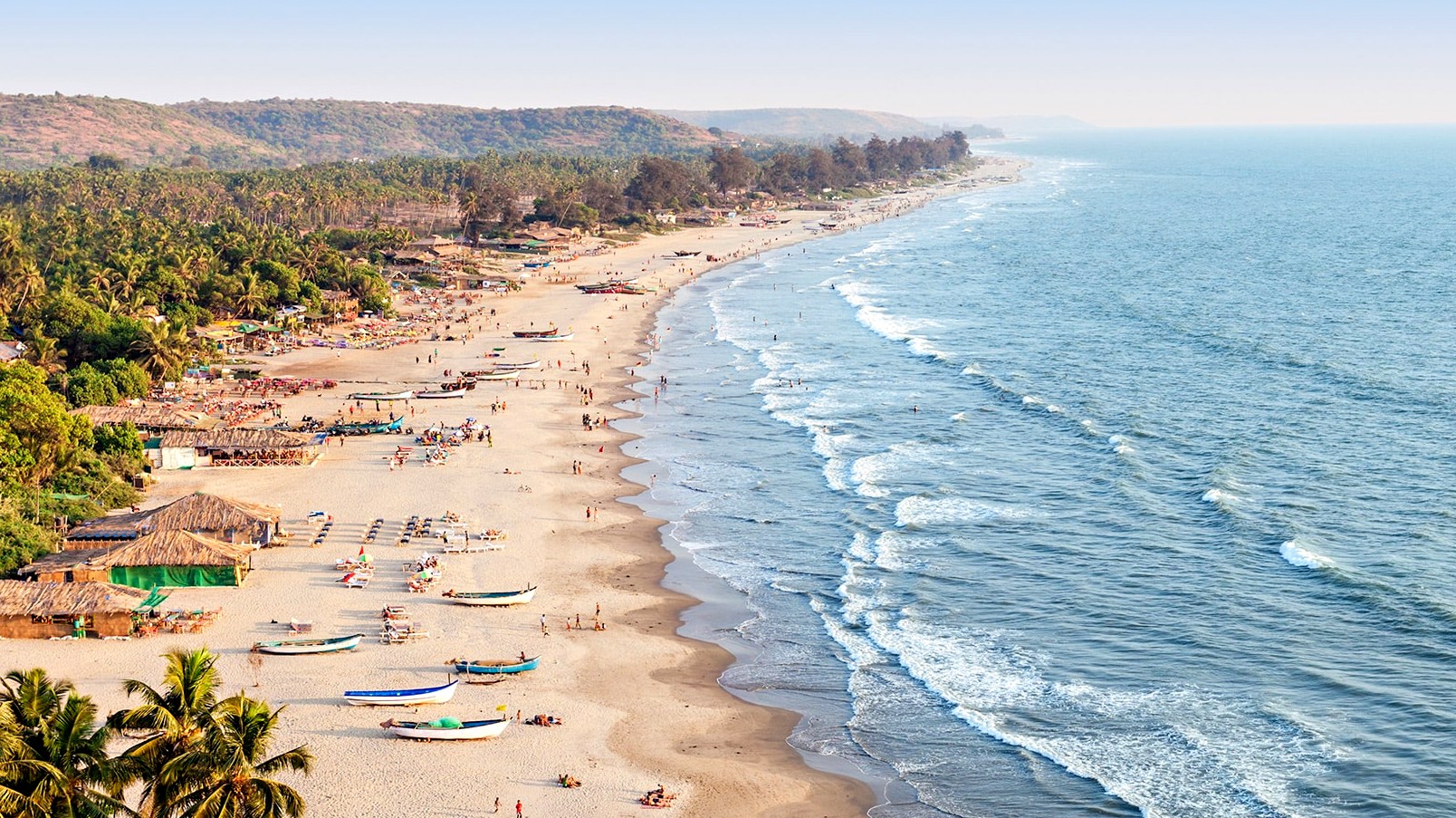 Old Goa
Once the capital of Portuguese India, Old Goa is now a UNESCO World Heritage Site that boasts beautiful churches, cathedrals, and convents. Don't miss the Basilica of Bom Jesus, which houses the remains of St. Francis Xavier, and the Se Cathedral, known for its impressive architecture and the Golden Bell.
Panaji
The charming capital of Goa features colorful Portuguese-style buildings, narrow streets, and a relaxed atmosphere. Visit the Our Lady of the Immaculate Conception Church, Fontainhas (the old Latin Quarter), and Miramar Beach.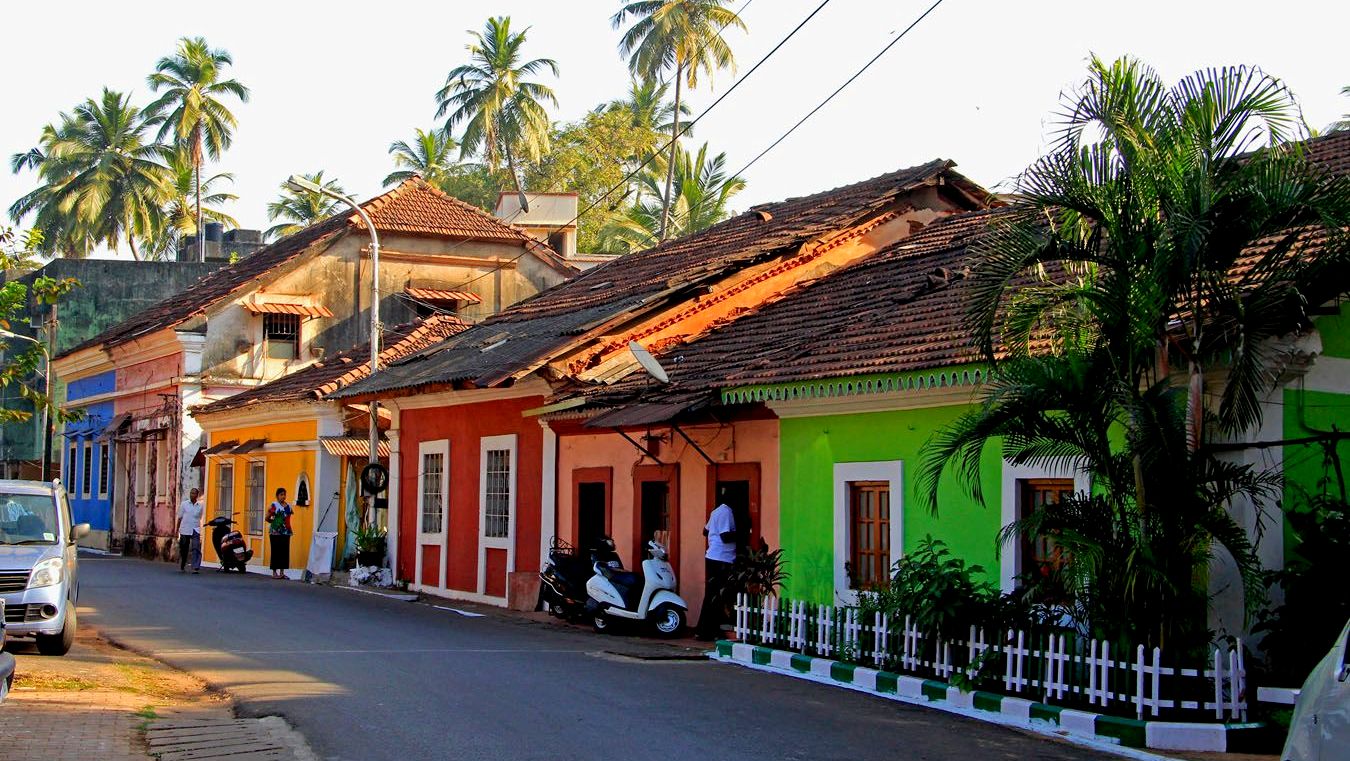 Forts
Goa is home to several forts that offer a glimpse into its rich history. Explore the Fort Aguada, which overlooks the Mandovi River, and Chapora Fort, which offers stunning views of the coastline and was featured in the Bollywood movie "Dil Chahta Hai."
Goa's Cuisine
The unique blend of Indian and Portuguese influences is evident in Goa's delicious cuisine. Try local dishes like xacuti (spicy coconut-based curry), vindaloo, and Goan fish curry, as well as traditional Portuguese desserts like bebinca and serradura.
Anjuna Flea Market
This famous weekly market is a great place to shop for handicrafts, clothes, jewelry, and souvenirs. Bargain with vendors, and immerse yourself in the lively atmosphere of this bustling market.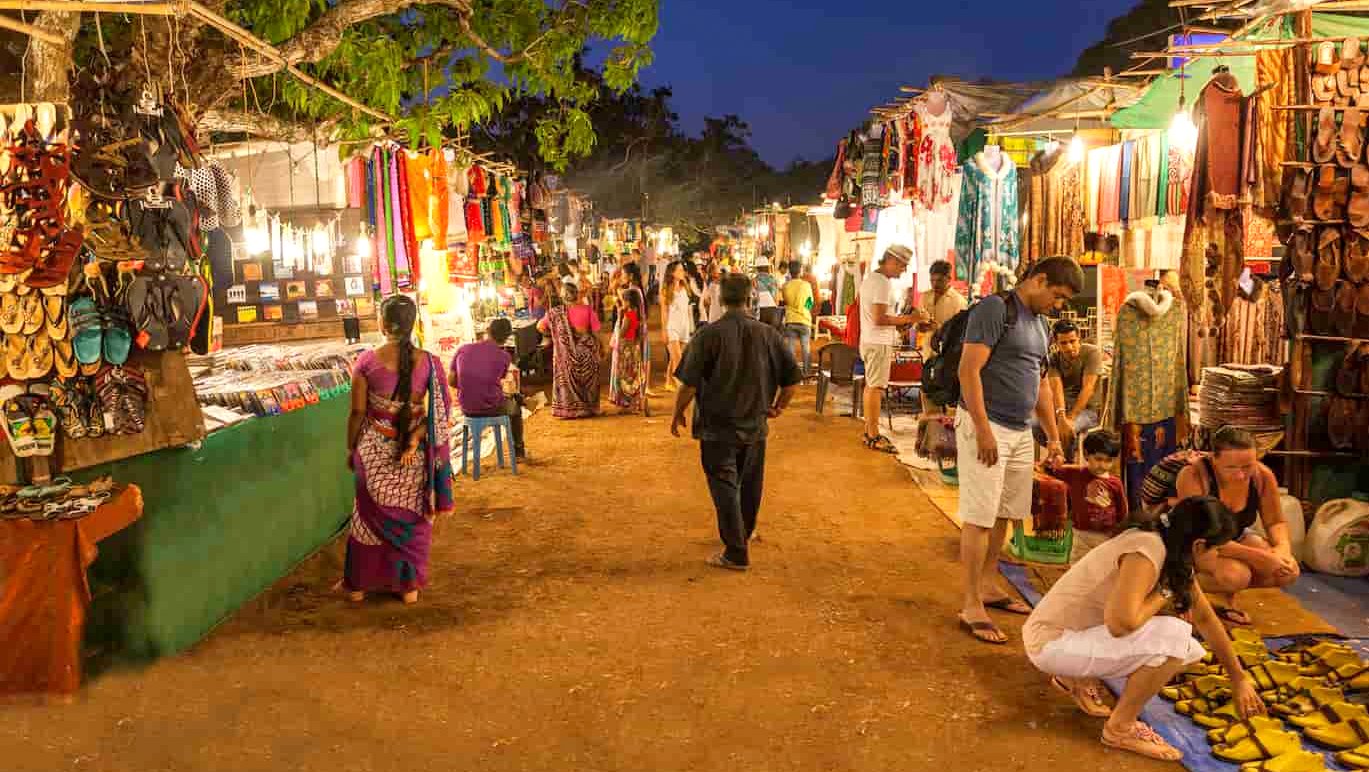 Nightlife
Goa is known for its vibrant nightlife, with numerous bars, clubs, and beach shacks that host parties and live music. Popular spots include Tito's, Curlies, and Club Cabana.
Spice Plantations
Visit one of Goa's spice plantations, such as Sahakari Spice Farm or Tropical Spice Plantation, for a guided tour and learn about the cultivation and uses of various spices like cardamom, cinnamon, and cloves.
Adventure Sports
Goa offers a range of adventure sports, including parasailing, jet-skiing, and windsurfing. For those who prefer underwater exploration, the state also has some excellent scuba diving and snorkeling spots.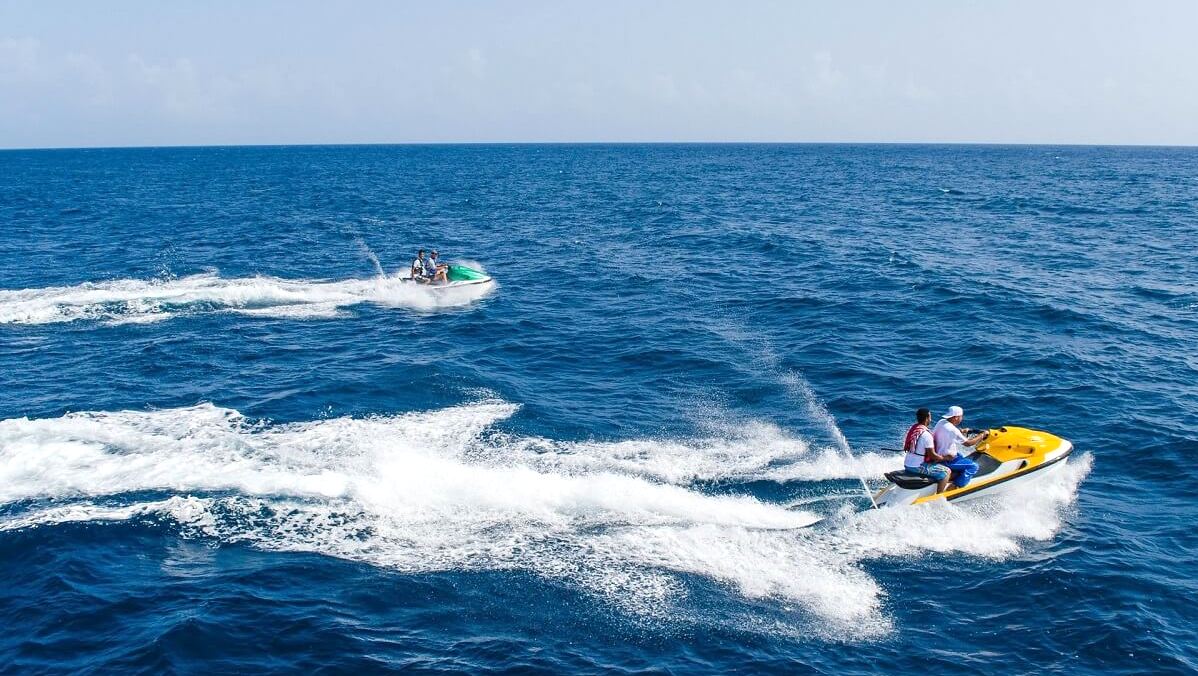 Dudhsagar Falls
Located on the border of Goa and Karnataka, the majestic Dudhsagar Falls is one of India's tallest waterfalls. Take a trek through the lush surroundings or enjoy a refreshing dip in the pools at the base of the falls.
Goa's unique blend of beaches, Portuguese heritage, and diverse attractions make it an ideal destination for travelers seeking a relaxing getaway with a touch of history and culture.
Important Articles regarding of Best Place to Visit in Asia
If you need any further information, please contact us, Email: at [email protected], Phone: +977- 985 100 5129 (WhatsApp)