Nepal, a landlocked country nestled between India and China, is a captivating destination known for its diverse landscapes, rich cultural heritage, and majestic Himalayas. From ancient cities and sacred temples to thrilling adventure sports and wildlife safaris, Nepal offers something for every traveler. In this blog post, we'll take you through the top 6 must-visit destinations in Nepal that will leave you with lasting memories.
Kathmandu: A Cultural and Historical Hub
Kathmandu, the capital city of Nepal, is a cultural and historical hub that offers a fascinating mix of ancient temples, palaces, and bustling markets. Nestled in the Kathmandu Valley, the city is the gateway to the Himalayas and serves as a starting point for many trekking adventures. However, Kathmandu itself is a vibrant destination with a wealth of attractions and experiences for travelers. Here are some key highlights that make Kathmandu a must-visit destination: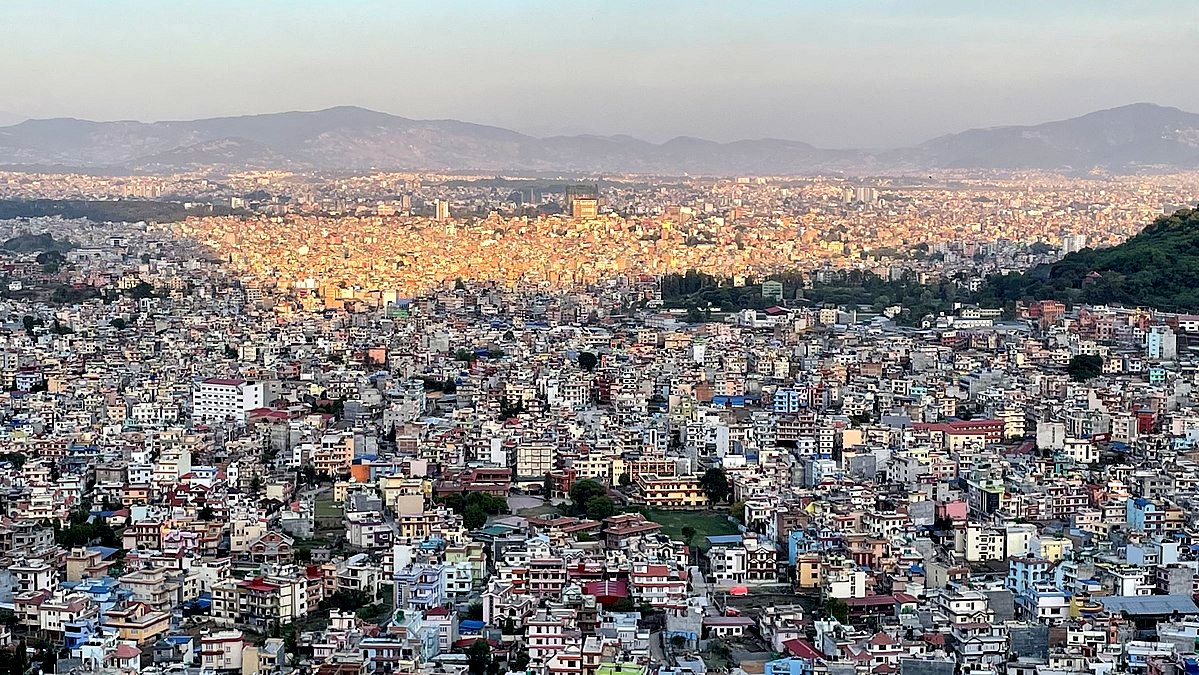 Durbar Squares
Kathmandu has three Durbar Squares, which are UNESCO World Heritage Sites – Kathmandu Durbar Square, Patan Durbar Square, and Bhaktapur Durbar Square. These squares are home to stunning temples, palaces, and courtyards that showcase the architectural brilliance of the Newar people.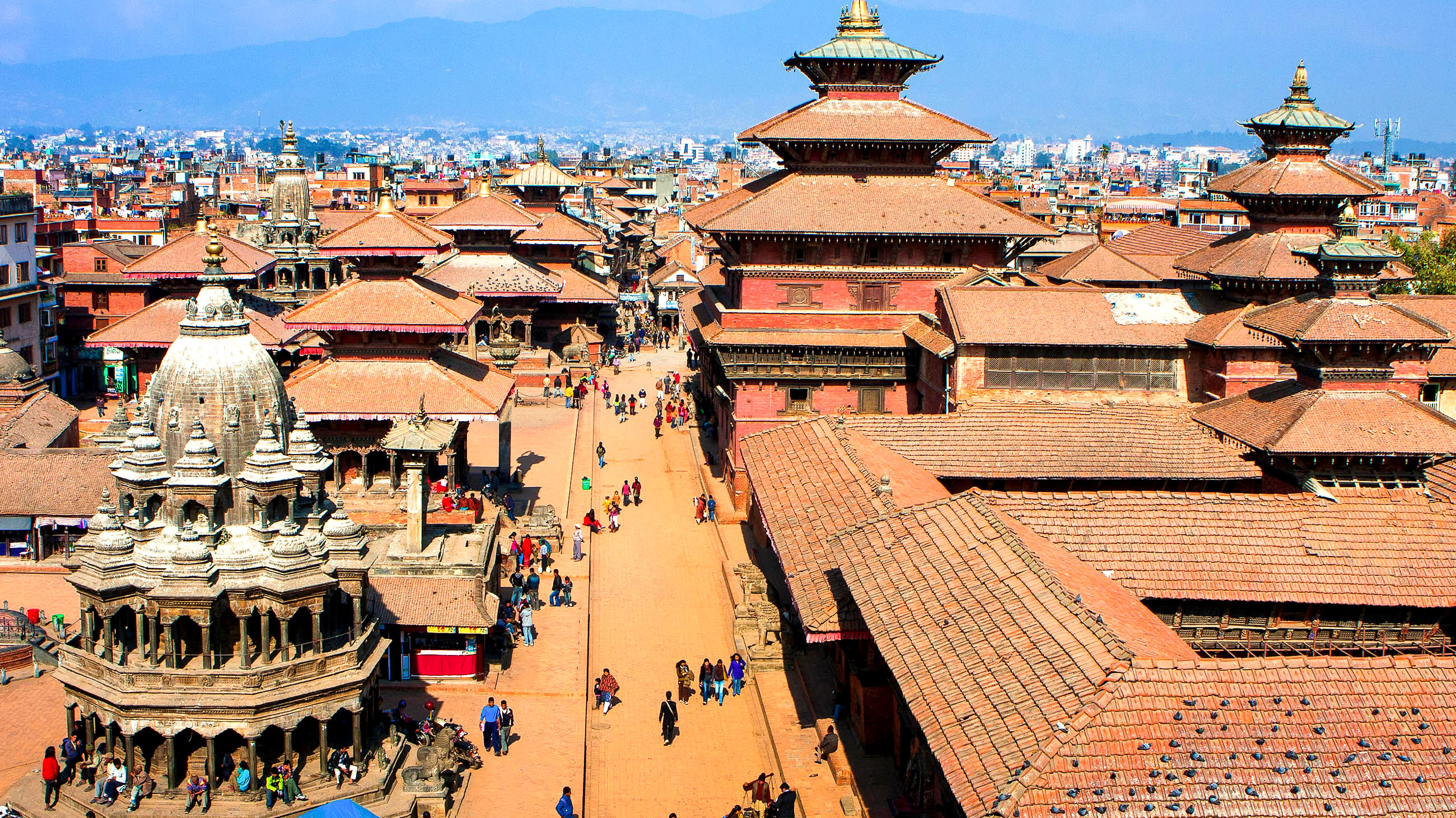 Swayambhunath Stupa
Also known as the Monkey Temple, this ancient Buddhist stupa sits atop a hill overlooking Kathmandu Valley. Climb the 365 steps to the top for panoramic views of the city and admire the beautiful architecture adorned with prayer flags and Buddha statues.
Boudhanath Stupa
One of the largest and most important Buddhist stupas in the world, Boudhanath is a focal point for Tibetan Buddhism in Nepal. The stupa is surrounded by monasteries, shops, and restaurants, making it a lively and spiritual destination.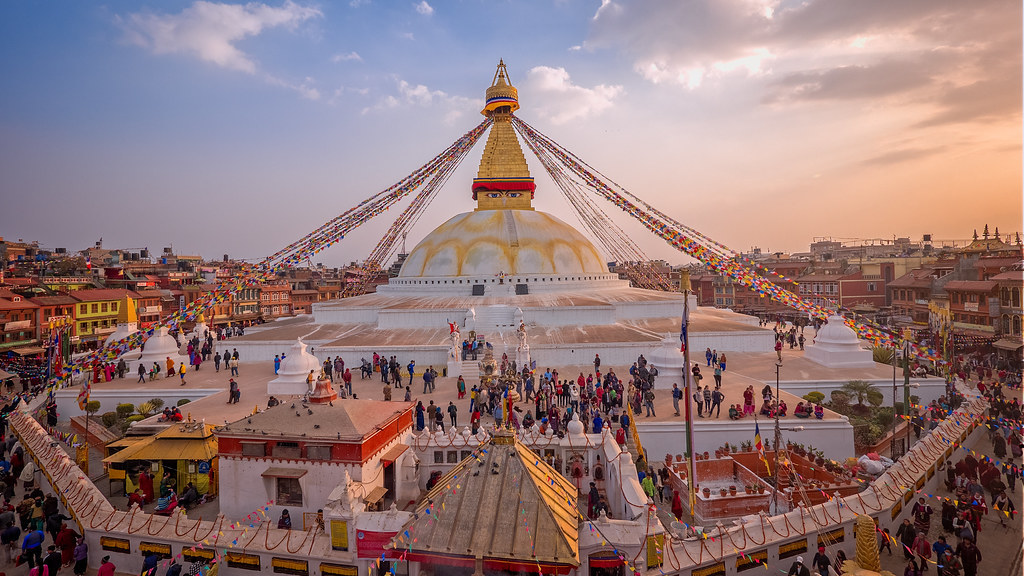 Pashupatinath Temple
This sacred Hindu temple, dedicated to Lord Shiva, is located on the banks of the Bagmati River. Although only Hindus are allowed to enter the main temple, visitors can explore the surrounding complex and observe the daily rituals and ceremonies.
Thamel
Kathmandu's bustling tourist district, Thamel is a maze of narrow streets lined with shops, restaurants, bars, and hotels. This lively area is perfect for shopping for souvenirs, trying local cuisine, or simply soaking up the atmosphere.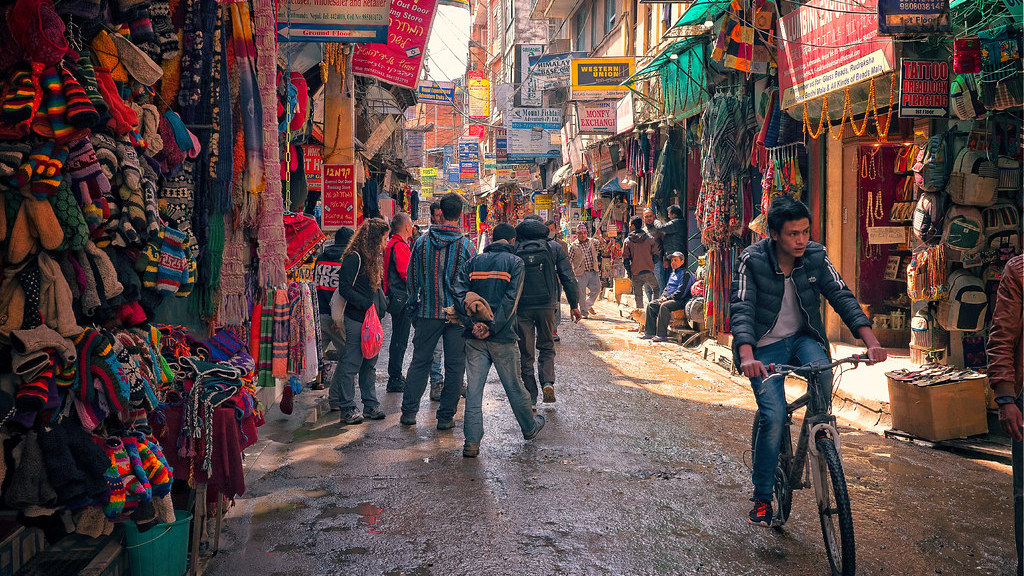 Garden of Dreams
This beautifully landscaped garden, located near Thamel, offers a peaceful escape from the city's hustle and bustle. The Garden of Dreams features fountains, pavilions, and a variety of flora, making it an ideal spot to relax and unwind.
Narayanhiti Palace Museum
Once the residence of Nepal's royal family, this palace has been converted into a museum showcasing the opulence of the former monarchy. Explore the luxurious rooms and learn about Nepal's royal history.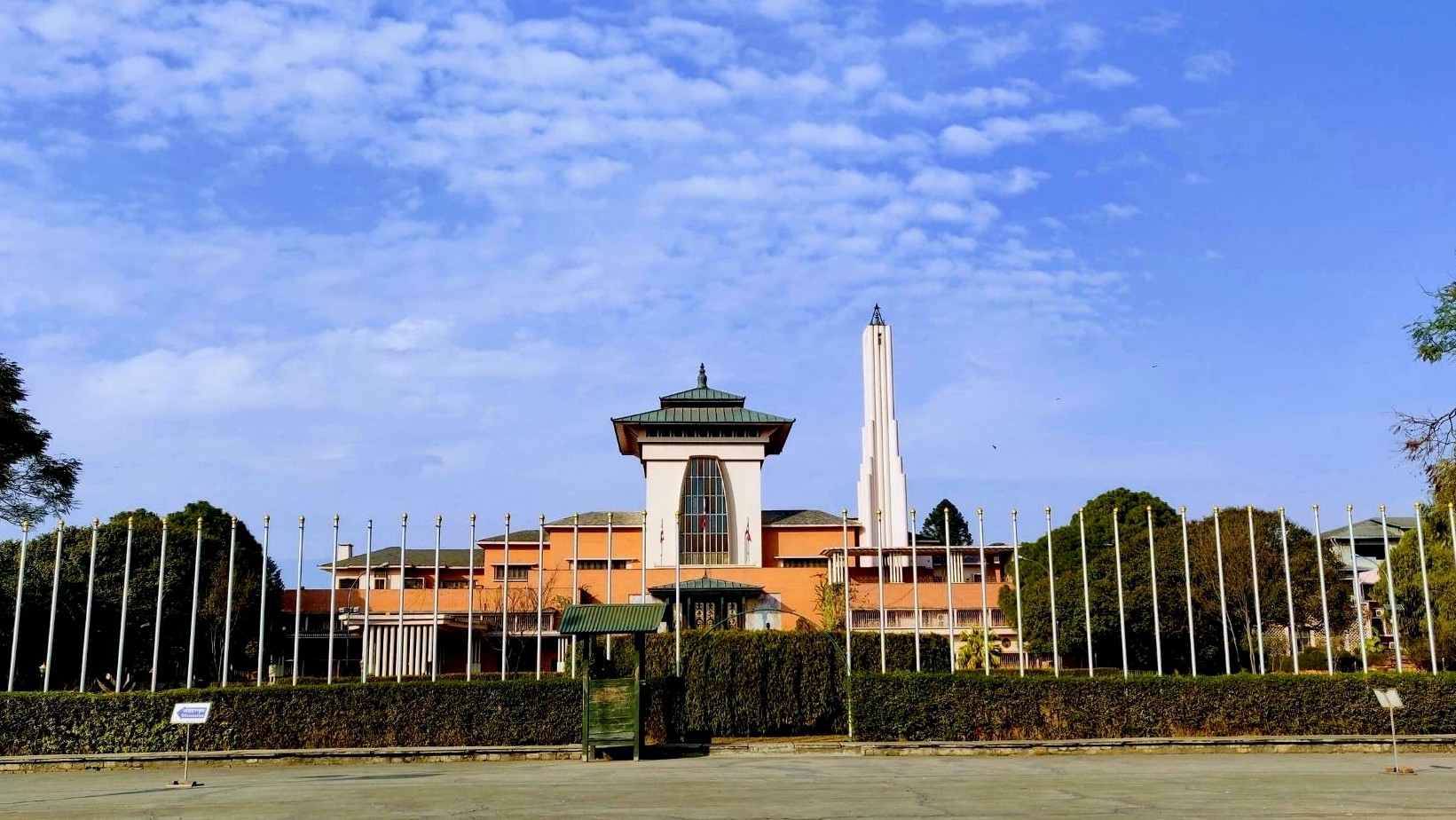 Rickshaw Ride
Take a rickshaw ride through the narrow streets of Kathmandu's old town to experience the city's daily life up close. Pass by local markets, temples, and traditional houses while navigating the bustling streets.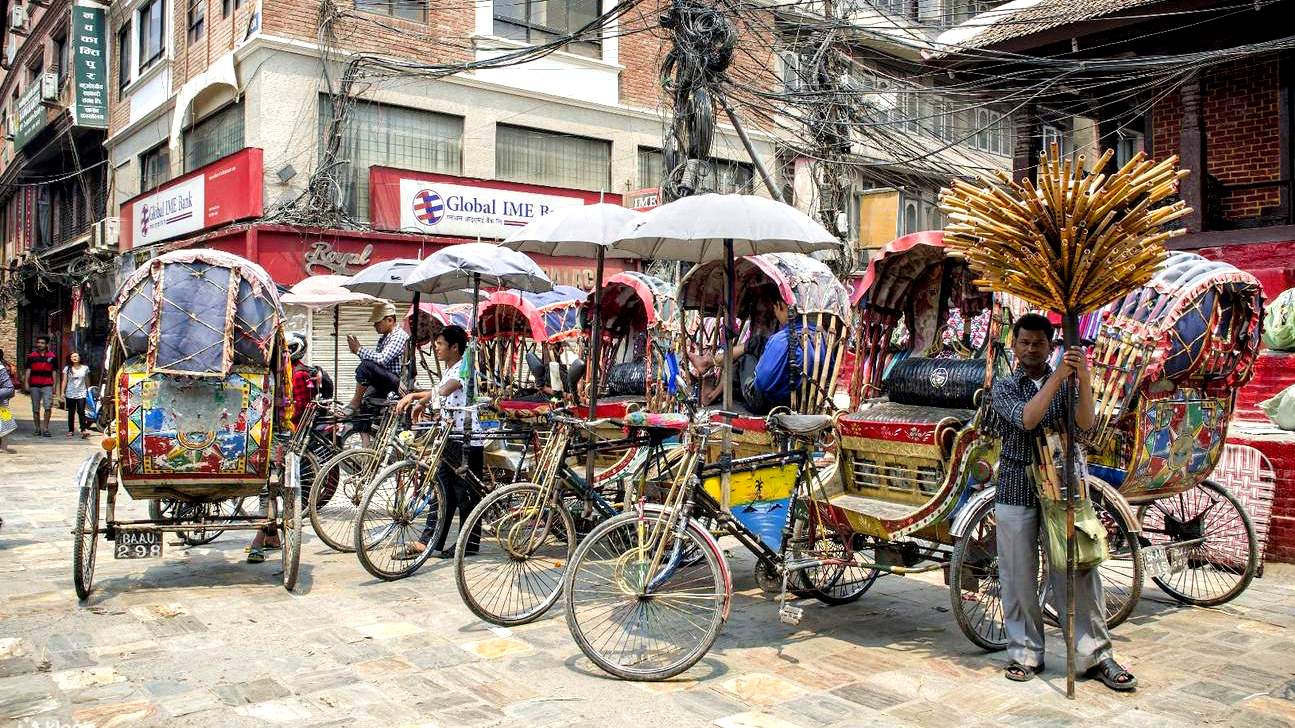 Kumari Ghar
This historic palace is home to the living goddess, Kumari, a young girl who is considered the embodiment of the goddess Taleju. Visitors can admire the beautiful architecture of the building and may catch a glimpse of the Kumari as she occasionally appears at a window.
Local Cuisine
Don't miss the opportunity to try traditional Nepali dishes like momos (dumplings), dal bhat (rice and lentil soup), and sel roti (rice flour doughnuts) at one of the many local restaurants or street food vendors.
Kathmandu's rich cultural and historical attractions, combined with its lively atmosphere and hospitable people, make it a captivating destination for travelers seeking to explore the heart of Nepal.
If you need any further information, please contact us, Email: at [email protected], Phone: +977- 985 100 5129 (WhatsApp)
Pokhara: A Gateway to Adventure
Pokhara, the second-largest city in Nepal, is often referred to as the gateway to adventure, thanks to its proximity to the Annapurna mountain range and its role as a base for numerous treks and outdoor activities. This picturesque city, nestled along the shores of the tranquil Phewa Lake and surrounded by the majestic Himalayas, offers a variety of attractions and experiences for travelers. Here are some key highlights that make Pokhara a must-visit destination:
Phewa Lake
This serene lake is the heart of Pokhara and offers stunning views of the surrounding mountains. Rent a boat or take a leisurely stroll along the shore, and don't miss the opportunity to visit the island-bound Tal Barahi Temple, located in the middle of the lake.
World Peace Pagoda
This beautiful Buddhist stupa, located on a hill overlooking Pokhara and Phewa Lake, is a symbol of peace and harmony. Hike or drive up to the pagoda for spectacular panoramic views of the city, lake, and mountains.
Sarangkot
This popular viewpoint is famous for its breathtaking sunrise and sunset views over the Annapurna mountain range. Hike or drive up to Sarangkot early in the morning or late afternoon to witness the changing colors of the sky and the majestic Himalayas.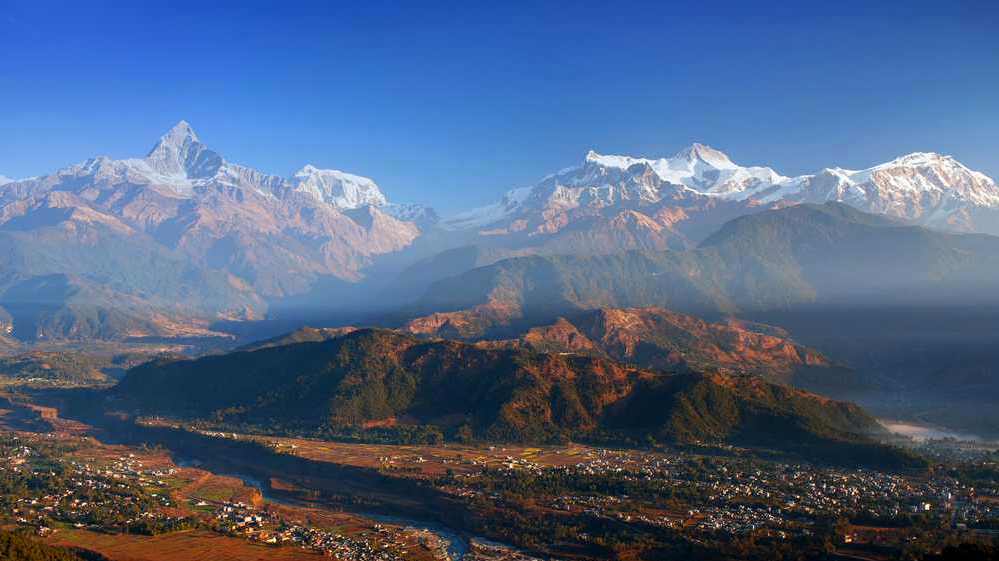 Paragliding
Pokhara is one of the top paragliding destinations in the world. Experience the thrill of soaring through the sky with a tandem flight and enjoy unparalleled views of the mountains, valley, and lake below.
International Mountain Museum
This museum is dedicated to the history and culture of mountaineering in Nepal. Learn about the people who live in the mountains, the challenges they face, and the stories of famous expeditions to the world's highest peaks.
Davi's Fall
This unique waterfall, also known as Patale Chhango, is named after a Swiss tourist who tragically fell into the waterfall in 1961. The water cascades through a natural tunnel and disappears underground, creating an impressive sight.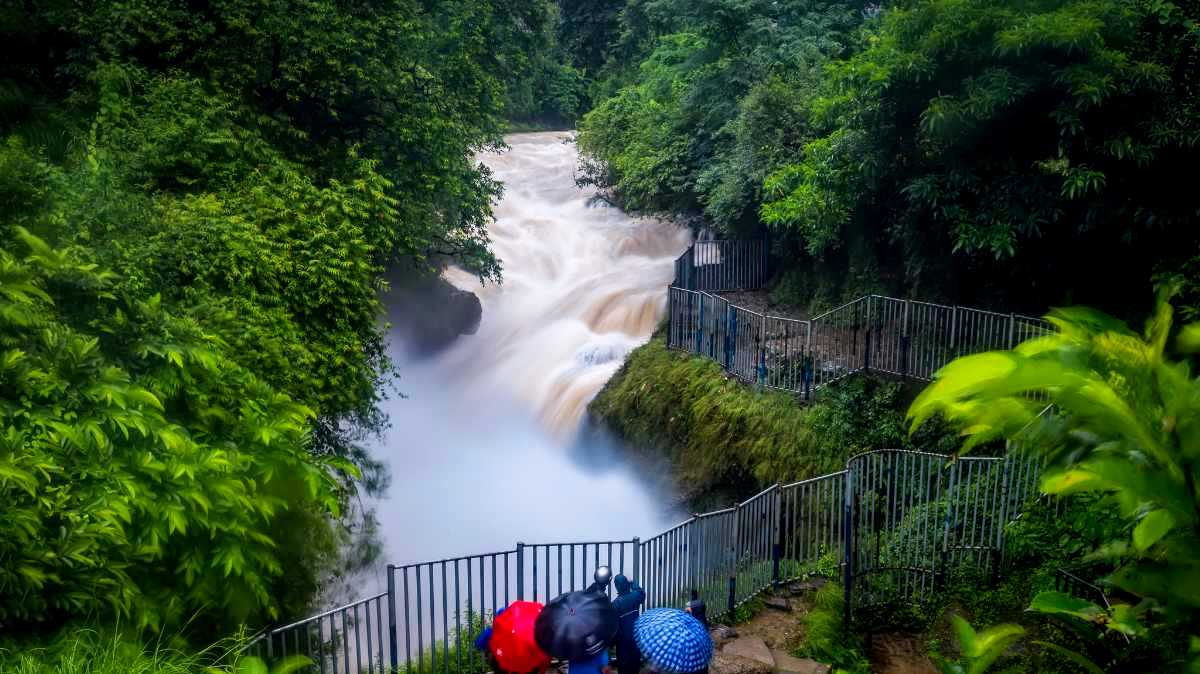 Gupteshwor Mahadev Cave
Located near Davi's Fall, this sacred cave is home to a Shiva temple and a series of limestone formations. Explore the cave's interior and admire the stalactites and stalagmites that have formed over thousands of years.
Tibetan Refugee Camps
Pokhara is home to several Tibetan refugee settlements, which offer a glimpse into the lives of Tibetan people who have found refuge in Nepal. Visit the Tashi Palkhel or Tashiling camps to learn about their culture, shop for traditional handicrafts, and support the local community.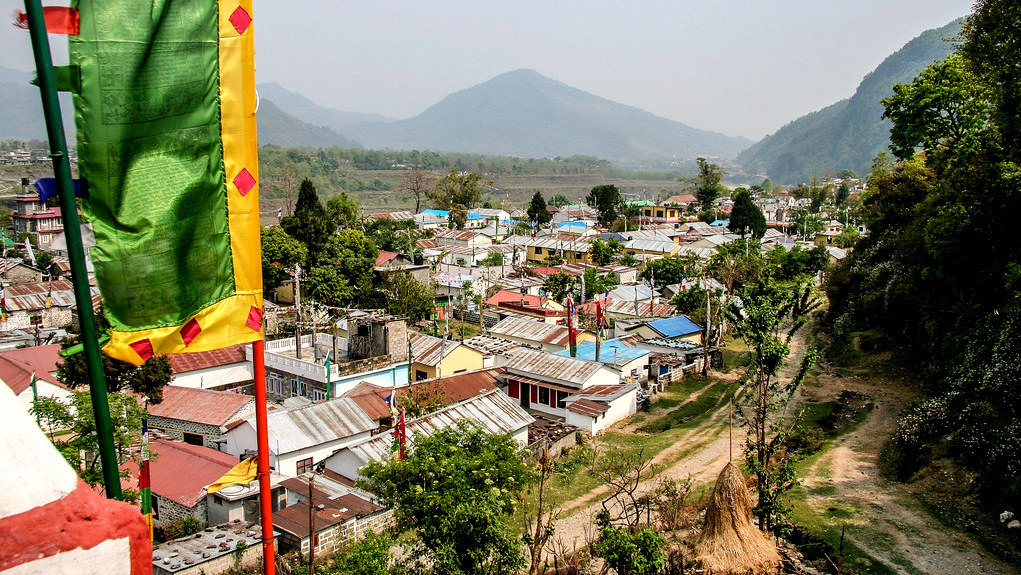 Trekking
Pokhara serves as a starting point for numerous treks in the Annapurna region, including the popular Annapurna Circuit, Annapurna Base Camp, and Poon Hill treks. Embark on a multi-day adventure through lush forests, terraced fields, and traditional villages, all against the backdrop of the towering Himalayas.
Local Cuisine
After a day of exploring, refuel with delicious Nepali and international dishes at one of the many restaurants and cafes in Pokhara. Try local favorites like momos, thukpa, and dal bhat or sample a variety of international cuisines in the city's vibrant dining scene.
With its stunning natural beauty, wealth of outdoor activities, and relaxed atmosphere, Pokhara is an ideal destination for travelers seeking adventure and relaxation in the shadow of the Himalayas.
Annapurna Region: A Trekker's Paradise
The Annapurna region, located in central Nepal, is a trekker's paradise, offering a variety of trails that cater to all levels of experience and fitness. This diverse region is home to the majestic Annapurna mountain range, lush valleys, terraced fields, and traditional villages. Trekking in the Annapurna region provides an unforgettable experience, with breathtaking views of the Himalayas and a chance to explore the unique culture and lifestyle of the local people. Here are some popular treks and highlights of the Annapurna region: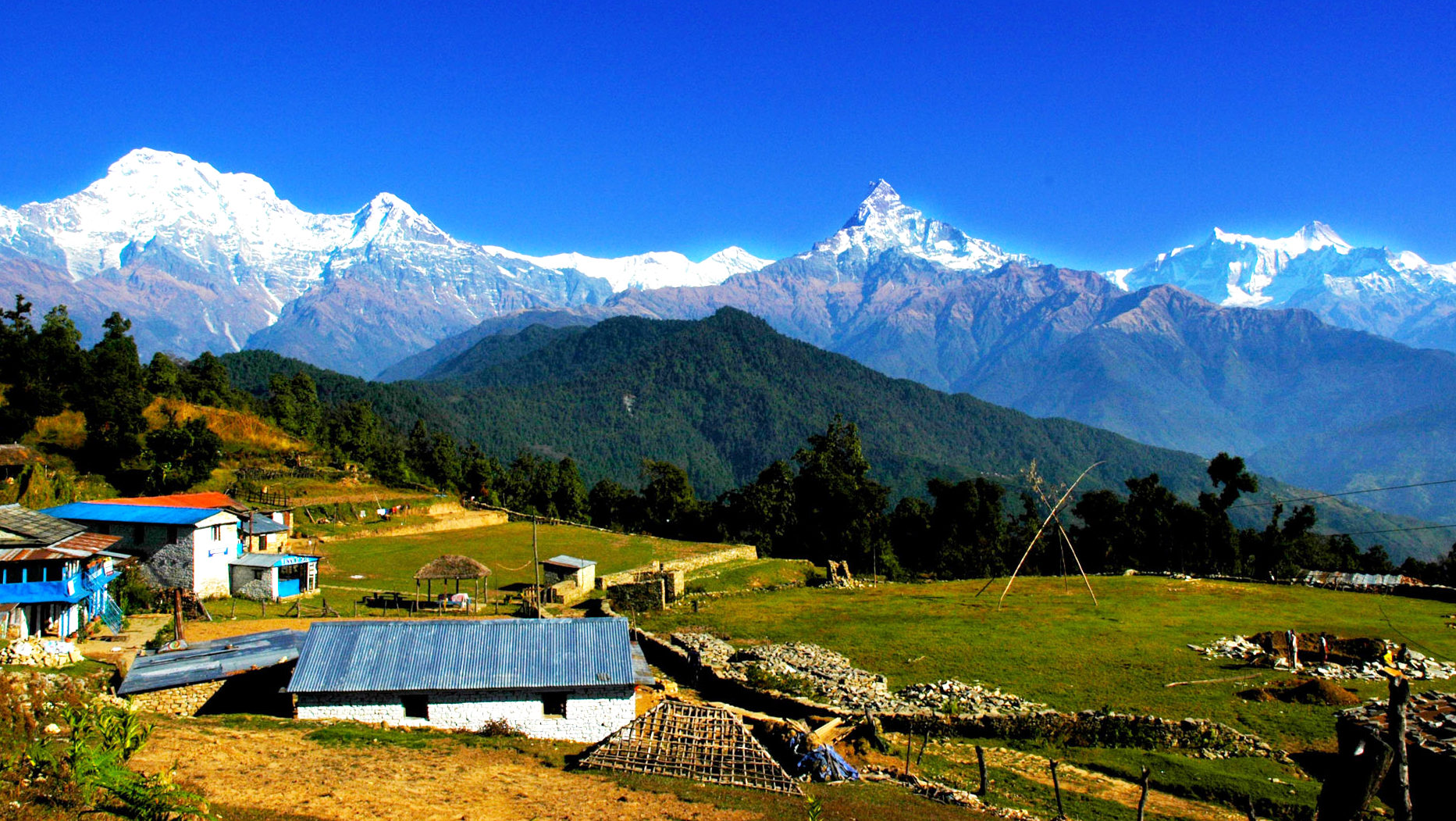 Annapurna Circuit Trek
This classic trek takes 12 to 21 days to complete and covers approximately 160-230 km, depending on the chosen route. The trail takes trekkers through diverse landscapes, including subtropical forests, high alpine meadows, and arid deserts. The trek's highlight is crossing the Thorong La Pass, which, at 5,416 meters (17,769 feet), is the highest point of the trek.
Annapurna Base Camp Trek
This moderate trek, also known as the Annapurna Sanctuary Trek, takes around 7-12 days and leads trekkers into the heart of the Annapurna range. The trek offers stunning up-close views of Annapurna I, Machhapuchhre (Fishtail), and Hiunchuli, culminating in the base camp surrounded by a natural amphitheater of towering peaks.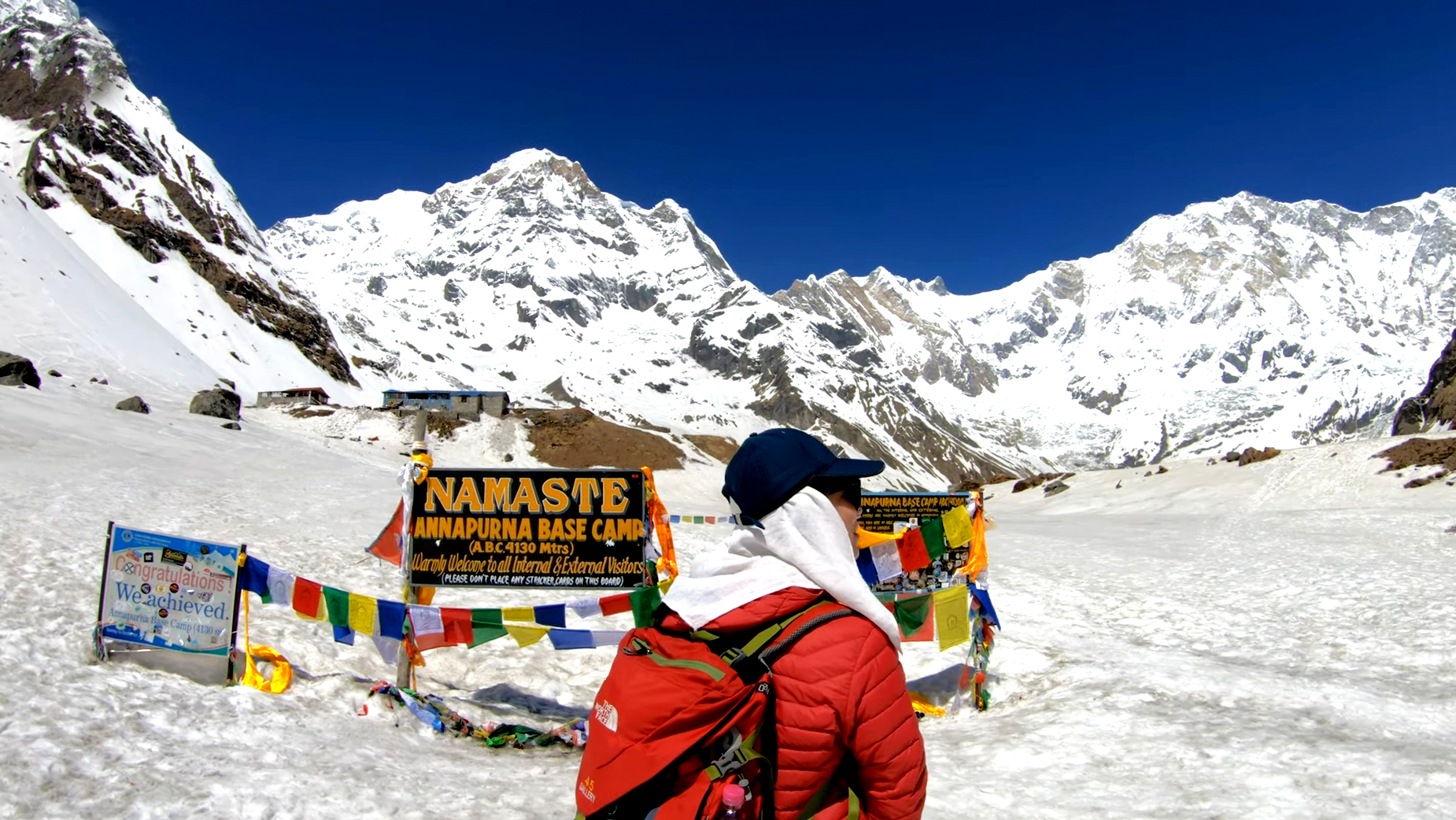 Ghorepani Poon Hill Trek
This relatively easy and short trek, taking 4 to 6 days, is perfect for those with limited time or less trekking experience. The trek's highlight is Poon Hill, a popular viewpoint for witnessing spectacular sunrises and sunsets over the Annapurna and Dhaulagiri ranges.
Mardi Himal Trek
This lesser-known and off-the-beaten-path trek takes 5 to 7 days and offers an intimate experience with the Annapurna range. The trail passes through rhododendron forests, alpine landscapes, and traditional villages, culminating in an incredible view of the Annapurna massif from Mardi Himal Base Camp.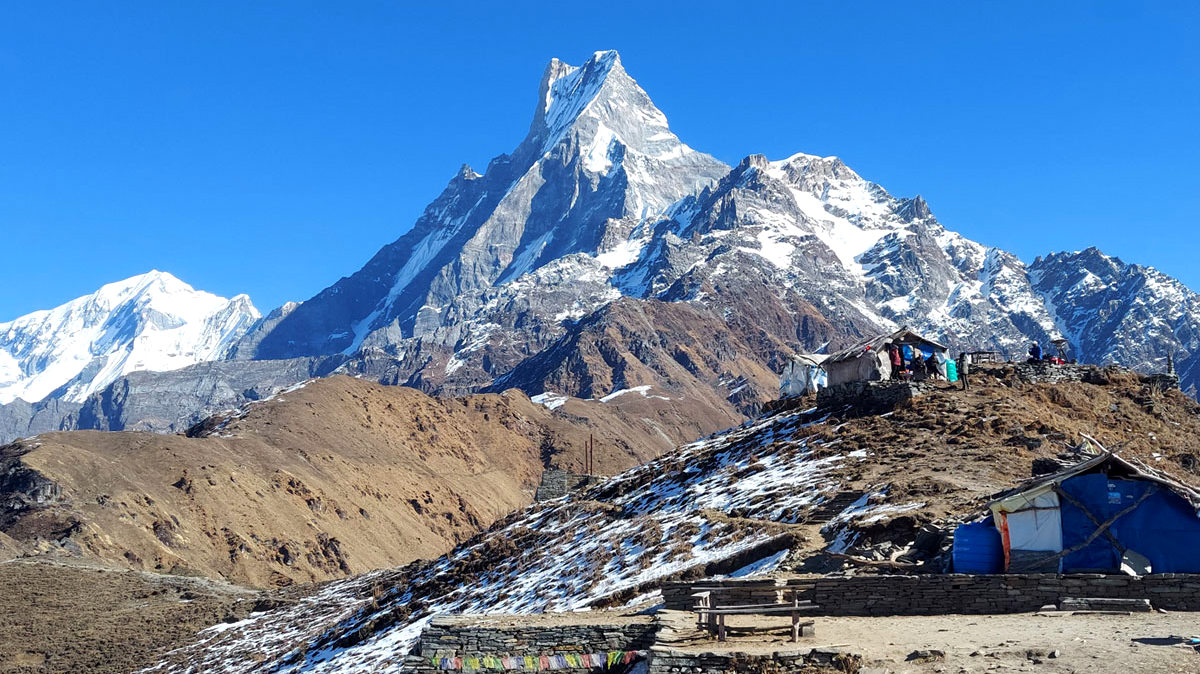 Upper Mustang Trek
This remote and restricted area in the Annapurna region offers a unique trekking experience, with its arid landscapes, ancient monasteries, and the former kingdom of Lo Manthang. The trek takes around 12-16 days and requires a special permit to access the region.
Nar Phu Valley Trek
This hidden gem in the Annapurna region takes around 9-12 days and leads trekkers through remote villages, narrow canyons, and high mountain passes. The trail offers an opportunity to explore the ancient Tibetan Buddhist culture and the unique landscape of the region.
Tilicho Lake Trek
This challenging trek takes around 9-12 days and leads to one of the highest lakes in the world, Tilicho Lake, at 4,919 meters (16,138 feet). The trail offers stunning views of the Annapurna range and the opportunity to experience the region's diverse landscapes and culture.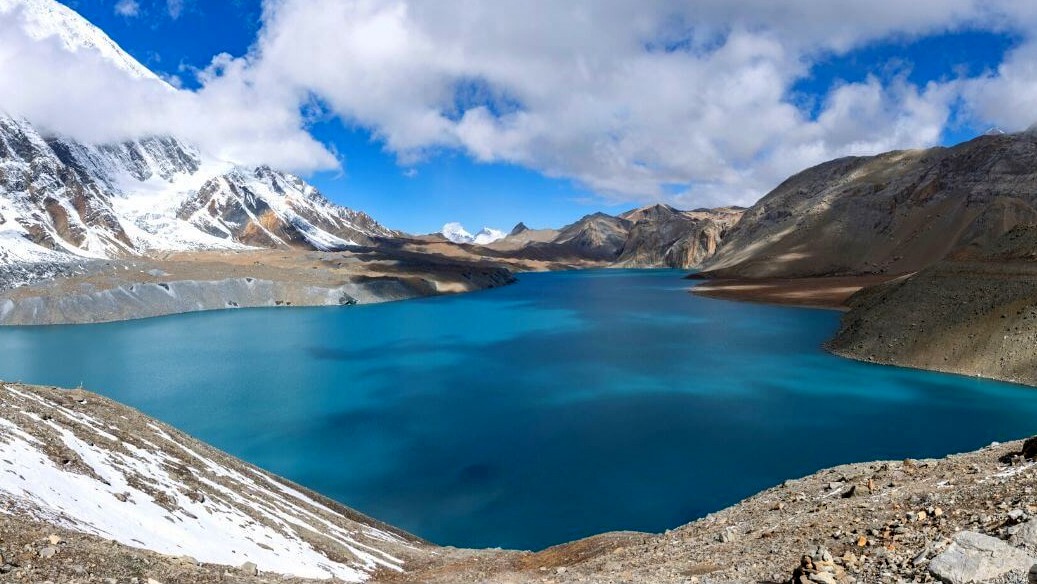 Khopra Danda Trek
This lesser-traveled 7 to 9-day trek offers a unique perspective on the Annapurna region, with impressive views of the Annapurna and Dhaulagiri ranges from Khopra Ridge. The trek passes through rhododendron forests, terraced fields, and traditional villages.
No matter which treks you choose, the Annapurna region offers a diverse array of breathtaking landscapes, cultural experiences, and warm hospitality from the local people.
If you need any further information, please contact us, Email: at [email protected], Phone: +977- 985 100 5129 (WhatsApp)
Everest Region: Home of the World's Highest Peak
The Everest region, also known as the Khumbu region, is located in northeastern Nepal and is home to the world's highest peak, Mount Everest. This spectacular region offers a variety of trekking routes that cater to different levels of experience and fitness. Trekkers are rewarded with stunning views of the majestic Himalayan peaks, dramatic landscapes, and the opportunity to experience the rich Sherpa culture. Here are some popular treks and highlights of the Everest region: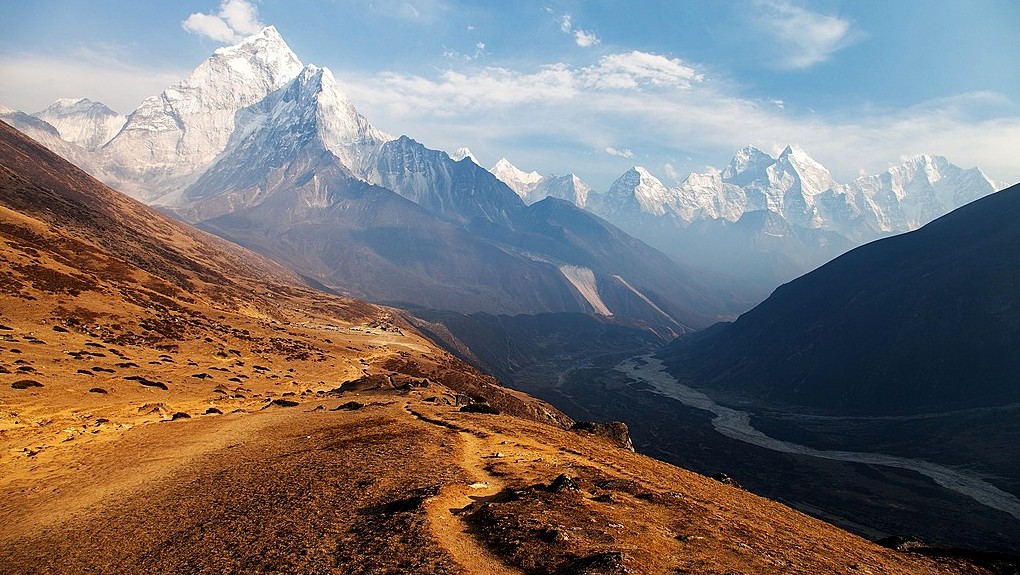 Everest Base Camp Trek
This iconic trek is a bucket list item for many adventurous travelers. The 12 to 14-day trek starts with a thrilling flight into Lukla and leads through the Sagarmatha National Park, passing through picturesque Sherpa villages, ancient monasteries, and lush rhododendron forests. The trek culminates at Everest Base Camp (5,364 meters) and offers an incredible view of Mount Everest from Kala Patthar (5,545 meters).
Gokyo Lakes Trek
This 12 to 15-day trek is an alternative to the traditional Everest Base Camp Trek and offers a more off-the-beaten-path experience. The trail takes trekkers through Sherpa villages, past turquoise glacial lakes, and up to Gokyo Ri (5,357 meters), which boasts panoramic views of Mount Everest, Cho Oyu, Lhotse, and Makalu.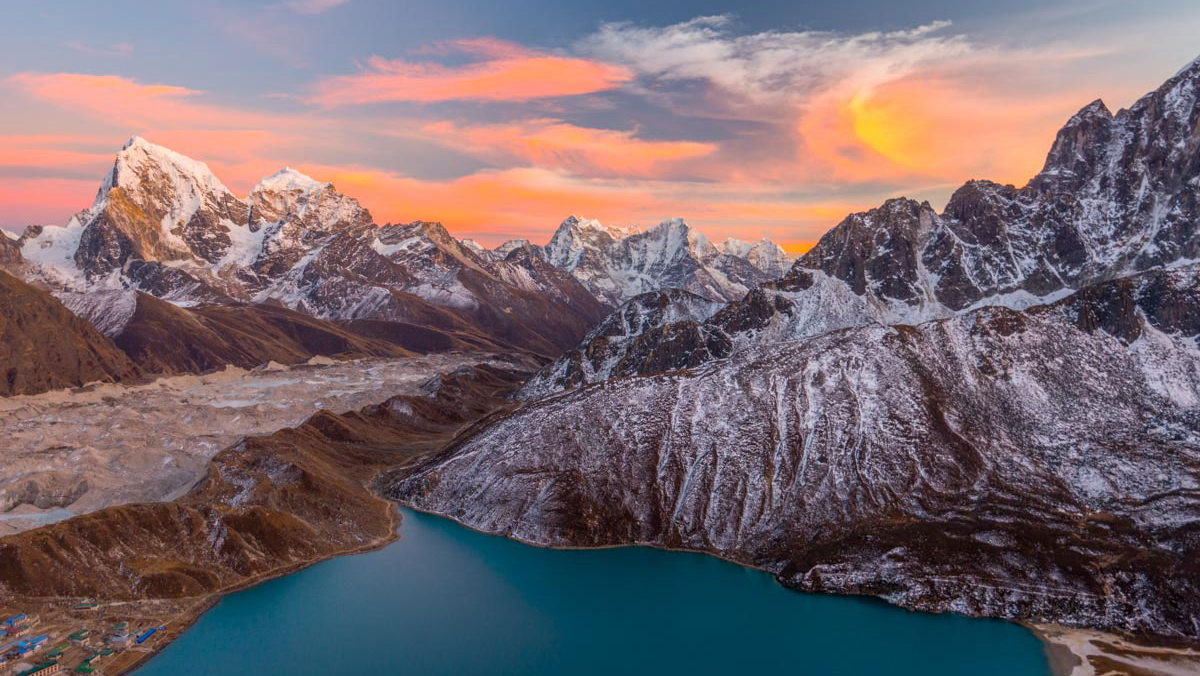 Three Passes Trek
This challenging and adventurous trek takes around 18 to 22 days and traverses three high mountain passes in the Everest region: Kongma La (5,535 meters), Cho La (5,420 meters), and Renjo La (5,360 meters). The trek offers incredible views of Everest, Lhotse, and other towering peaks, as well as a chance to visit remote valleys, Sherpa villages, and monasteries.
Also Read: Everest Three Pass Trek- The Ultimate Trekking in Everest Region
Everest Panorama Trek
This relatively short and easy trek, taking 7 to 10 days, is perfect for those with limited time or less trekking experience. The trek offers stunning views of Everest, Lhotse, Ama Dablam, and other peaks from vantage points like Namche Bazaar, Tengboche Monastery, and Khumjung village.
Island Peak Climbing
This 16 to 20-day trek combines the Everest Base Camp Trek with the summit of Island Peak (Imja Tse, 6,189 meters), a popular climbing peak in the region. This trek is suitable for experienced trekkers looking to add a challenging summit to their Everest Base Camp experience.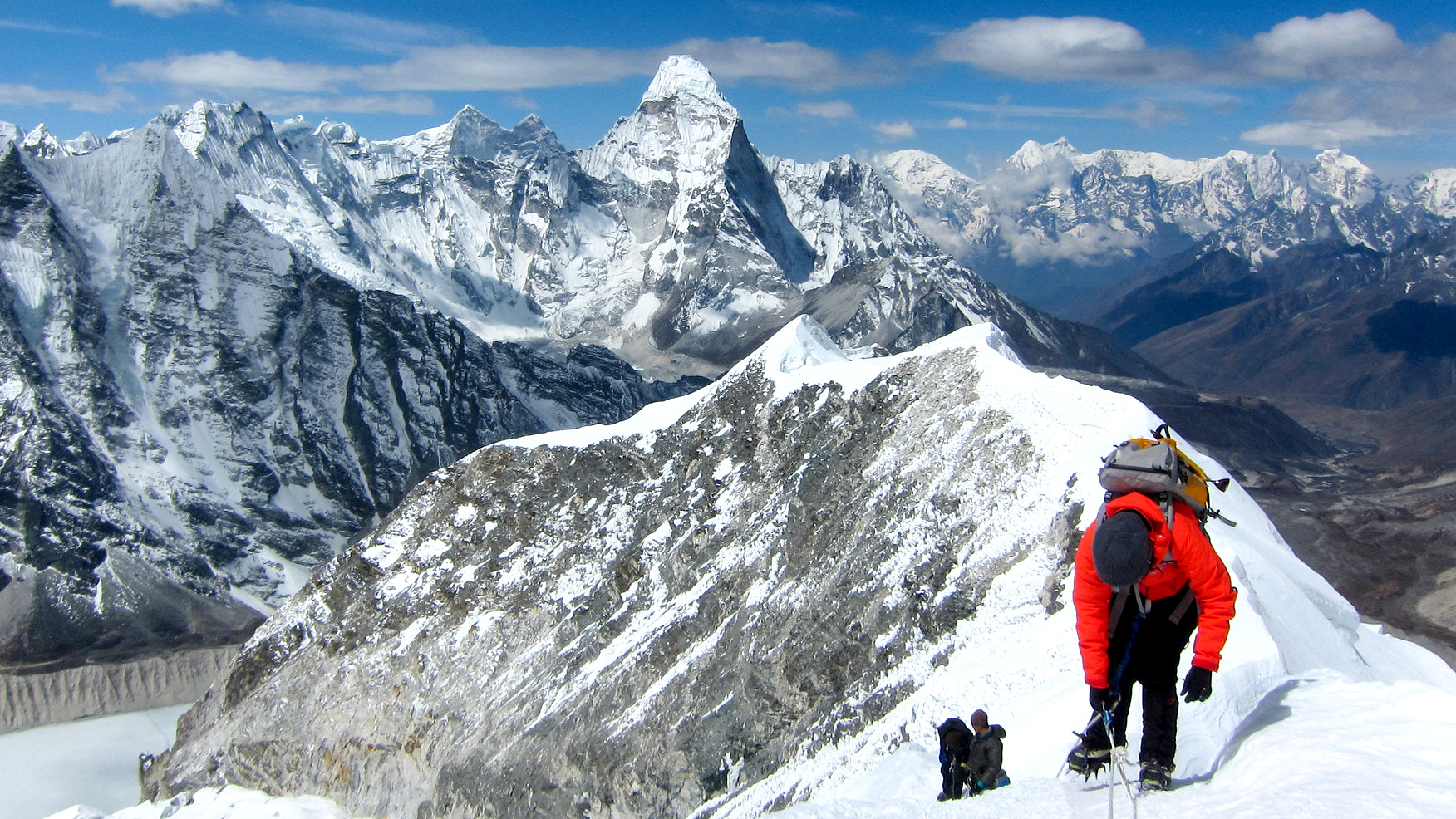 Mera Peak Climbing
This 18 to 24-day trek and climb takes adventurers to the summit of Mera Peak (6,476 meters), the highest trekking peak in Nepal. The trek offers a more remote and less-traveled route through the Everest region, with breathtaking views of Everest, Lhotse, Cho Oyu, and Makalu.
Please, click here Climbing and Expedition Packages in Nepal
Sherpa Culture and Monasteries
The Everest region is home to the Sherpa people, renowned for their mountaineering skills, warm hospitality, and rich Buddhist culture. Visiting monasteries like Tengboche, Thame, and Pangboche allows trekkers to gain insights into Sherpa traditions and spirituality.
No matter which trek you choose, the Everest region offers unforgettable experiences, awe-inspiring landscapes, and a unique opportunity to explore the home of the world's highest peak.
Chitwan National Park: A Wildlife Wonderland
Chitwan National Park, located in southern Nepal, is a wildlife wonderland and a UNESCO World Heritage Site. Covering an area of over 932 square kilometers, the park is home to a diverse range of flora and fauna, including some of the world's most endangered species like the one-horned rhinoceros and the Bengal tiger. The park offers a variety of exciting activities and experiences for nature lovers and wildlife enthusiasts. Here are some highlights of Chitwan National Park: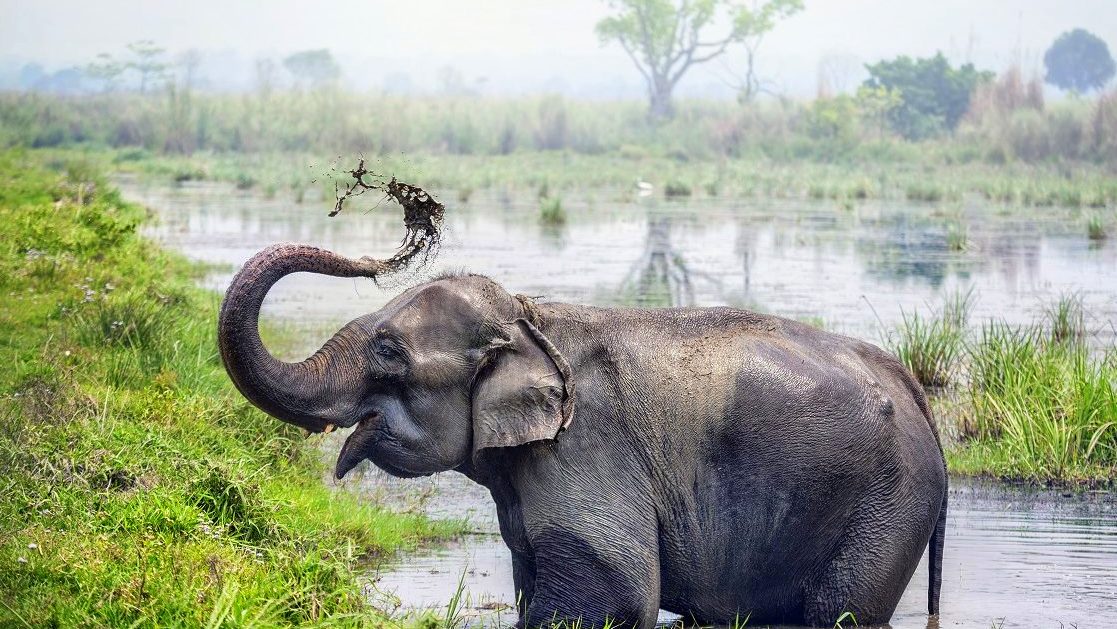 Jungle Safari
Embark on a thrilling jungle safari to explore the park's diverse ecosystem. Choose from a jeep safari, elephant safari, or walking safari to get up close and personal with the park's incredible wildlife, including rhinos, tigers, deer, and wild boars.
Bird Watching
Chitwan National Park is a haven for birdwatchers, with over 500 species of birds, including several endangered species like the Bengal florican, giant hornbill, and the white-rumped vulture. Early morning or late afternoon are the best times to spot a variety of colorful and exotic birds.
Also Read: Bird Watching in Nepal
Canoe Ride
Take a peaceful canoe ride along the Rapti or Narayani rivers, which border the park. This activity allows you to observe the park's aquatic wildlife, such as crocodiles, gharials, and various water birds.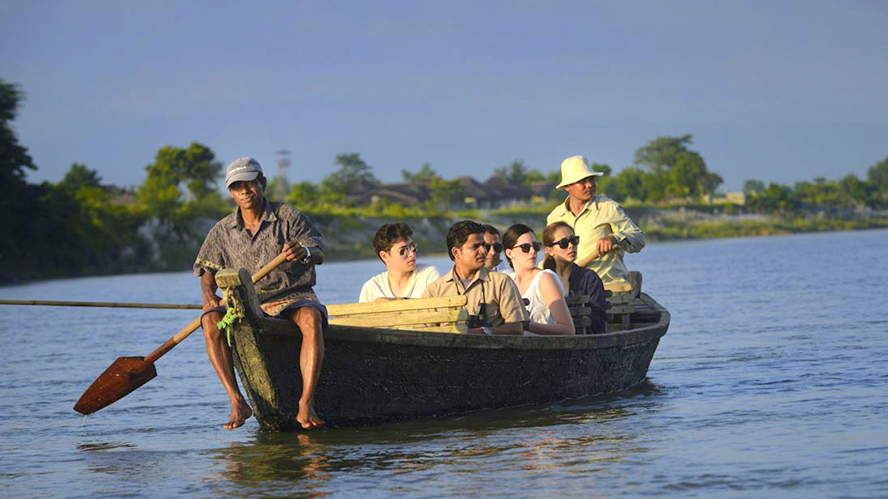 Elephant Breeding Center
Visit the Elephant Breeding Center to learn about the park's efforts to protect and breed the endangered Asian elephant. You can observe the elephants up close, learn about their habits, and interact with the gentle giants.
Tharu Cultural Experience
The Tharu people are indigenous to the Terai region and have a rich cultural heritage. Visit a local Tharu village to gain insights into their unique lifestyle, traditions, and customs. In the evening, you can also enjoy a Tharu cultural dance performance.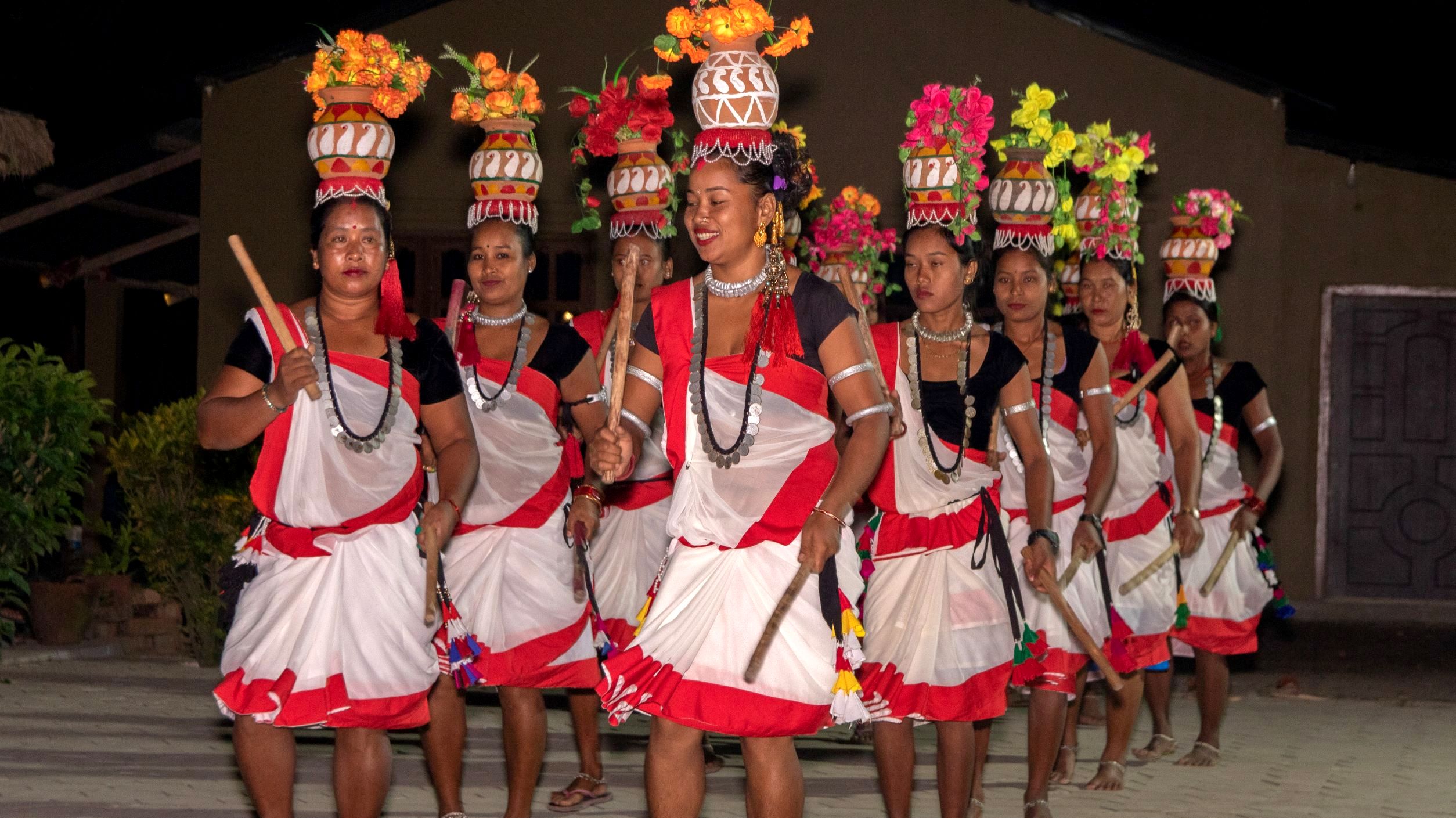 Also Read: Top 12 Festivals in Nepal
Tiger Tracking
Join a guided tiger tracking tour for an opportunity to spot the elusive Bengal tiger in its natural habitat. While sightings are rare, the experience of tracking these majestic creatures through the dense jungle is an unforgettable adventure.
Nature Walks
Explore the park's diverse landscapes, including grasslands, forests, and wetlands, on guided nature walks. Learn about the park's flora and fauna while keeping an eye out for wildlife encounters.
Sunset Views
Relax and enjoy the serene beauty of the park as the sun sets over the Rapti or Narayani rivers. The golden hues of the sky reflecting on the water create a picturesque scene that is perfect for photography enthusiasts.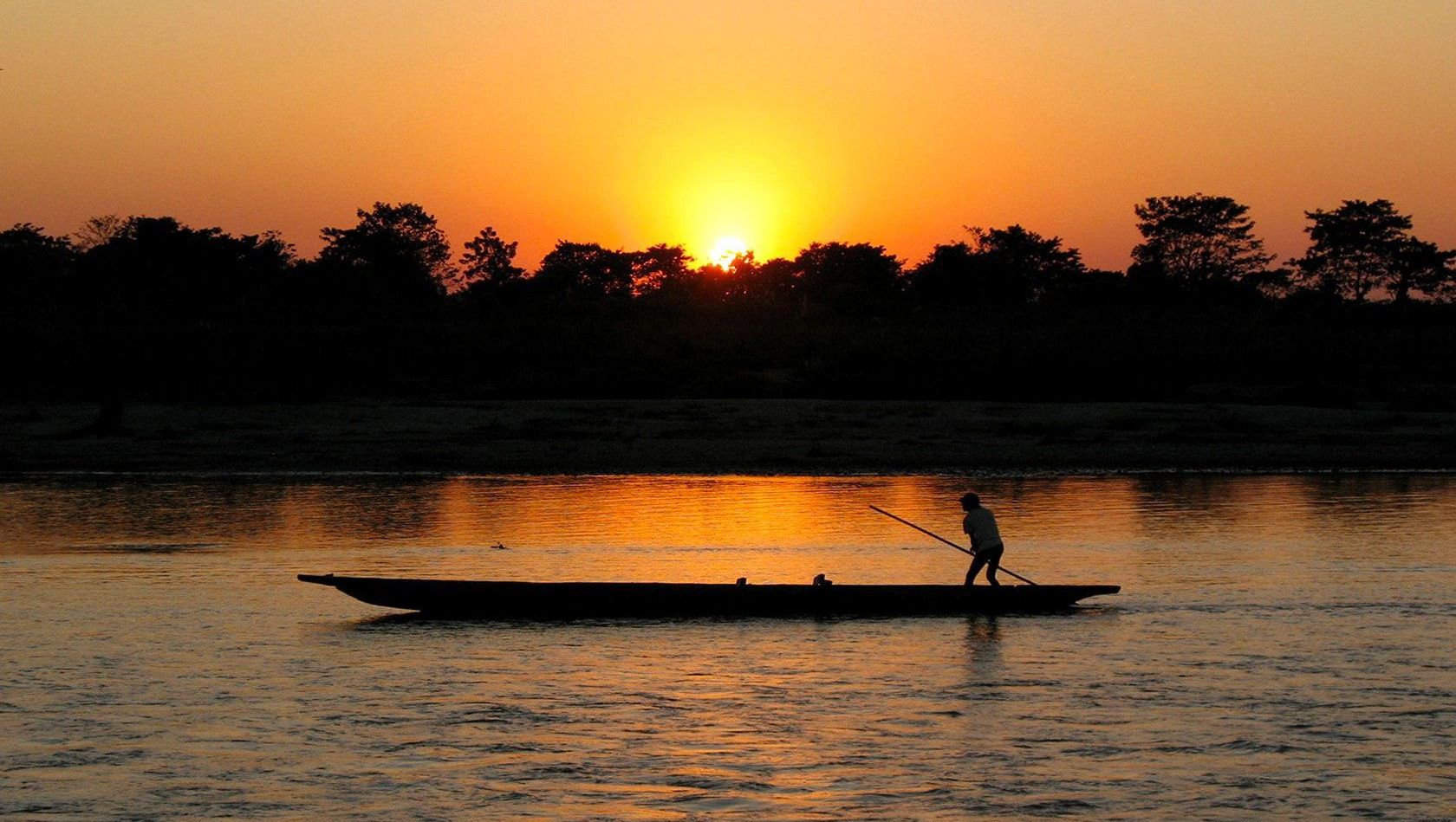 Chitwan National Park is an ideal destination for those looking to immerse themselves in nature and experience the diverse wildlife of Nepal. With a range of activities and attractions, a visit to Chitwan is sure to create lasting memories.
Lumbini: The Birthplace of Buddha
Lumbini, located in the Terai region of southern Nepal, is a UNESCO World Heritage Site and holds great spiritual significance as the birthplace of Siddhartha Gautama, who later became the Buddha. Lumbini is an important pilgrimage site for Buddhists from around the world and offers a serene and peaceful atmosphere for visitors seeking spiritual and cultural experiences. Here are some key highlights of Lumbini:
Maya Devi Temple
This ancient temple is considered the most sacred site in Lumbini, as it marks the exact spot where Queen Maya Devi gave birth to Siddhartha Gautama in 623 BCE. Inside the temple, you can find the nativity sculpture, depicting Maya Devi holding a tree branch while giving birth, and the Marker Stone, which marks the exact birth spot.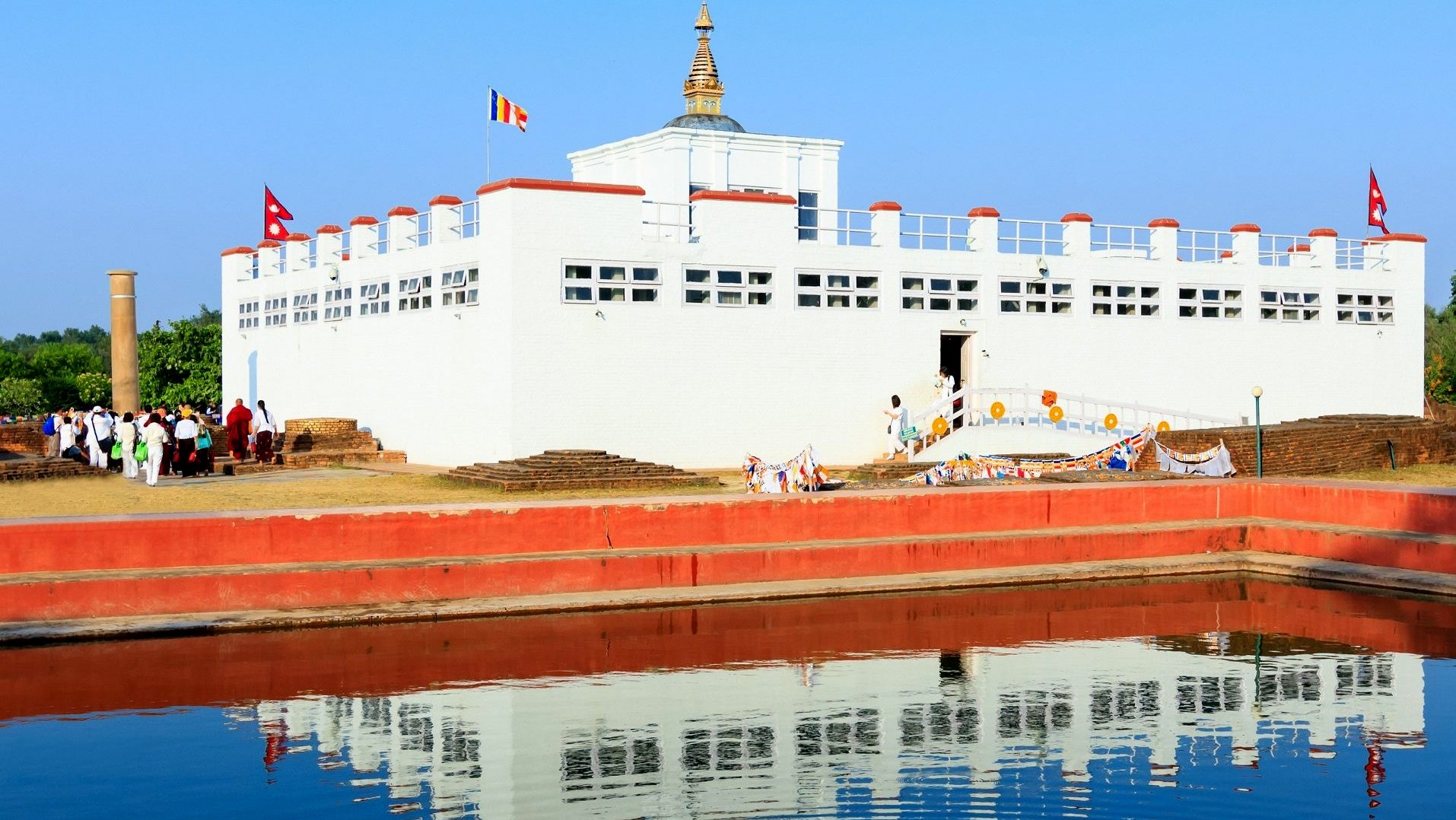 Ashoka Pillar
Emperor Ashoka of the Mauryan Empire visited Lumbini in 249 BCE and erected this sandstone pillar to commemorate Buddha's birthplace. The pillar is inscribed with a Brahmi script inscription, confirming Lumbini as the birthplace of the Buddha.
Sacred Garden
This tranquil garden surrounds the Maya Devi Temple and houses various ancient ruins, stupas, and monasteries. The garden also features the sacred Bodhi tree and a sacred pond, known as Puskarini, where it is believed that Maya Devi took a bath before giving birth to the Buddha.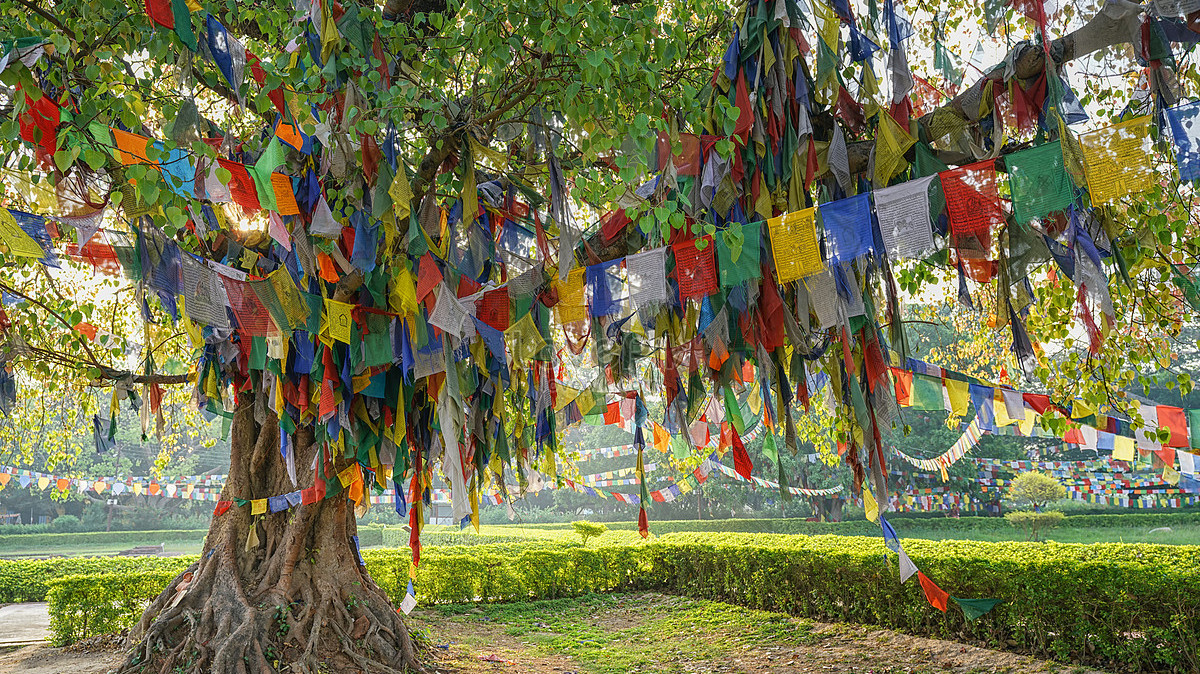 World Peace Pagoda
This beautiful white stupa, also known as the Shanti Stupa, was built by Japanese Buddhists to promote world peace. The pagoda features golden statues of the Buddha in various postures, representing his life stages, and offers a peaceful atmosphere for meditation and reflection.
Monastic Zone
Lumbini is home to numerous monasteries and temples representing various Buddhist traditions from around the world. The Monastic Zone is divided into the East Monastic Zone, featuring Theravada monasteries, and the West Monastic Zone, with Mahayana and Vajrayana monasteries. Each monastery has its unique architecture, artwork, and atmosphere, reflecting the diverse expressions of Buddhist traditions.
Lumbini Crane Sanctuary
This sanctuary, located within the Lumbini Development Zone, was established to protect the endangered Sarus crane, the tallest flying bird in the world. Visitors can enjoy birdwatching and learn about the sanctuary's conservation efforts.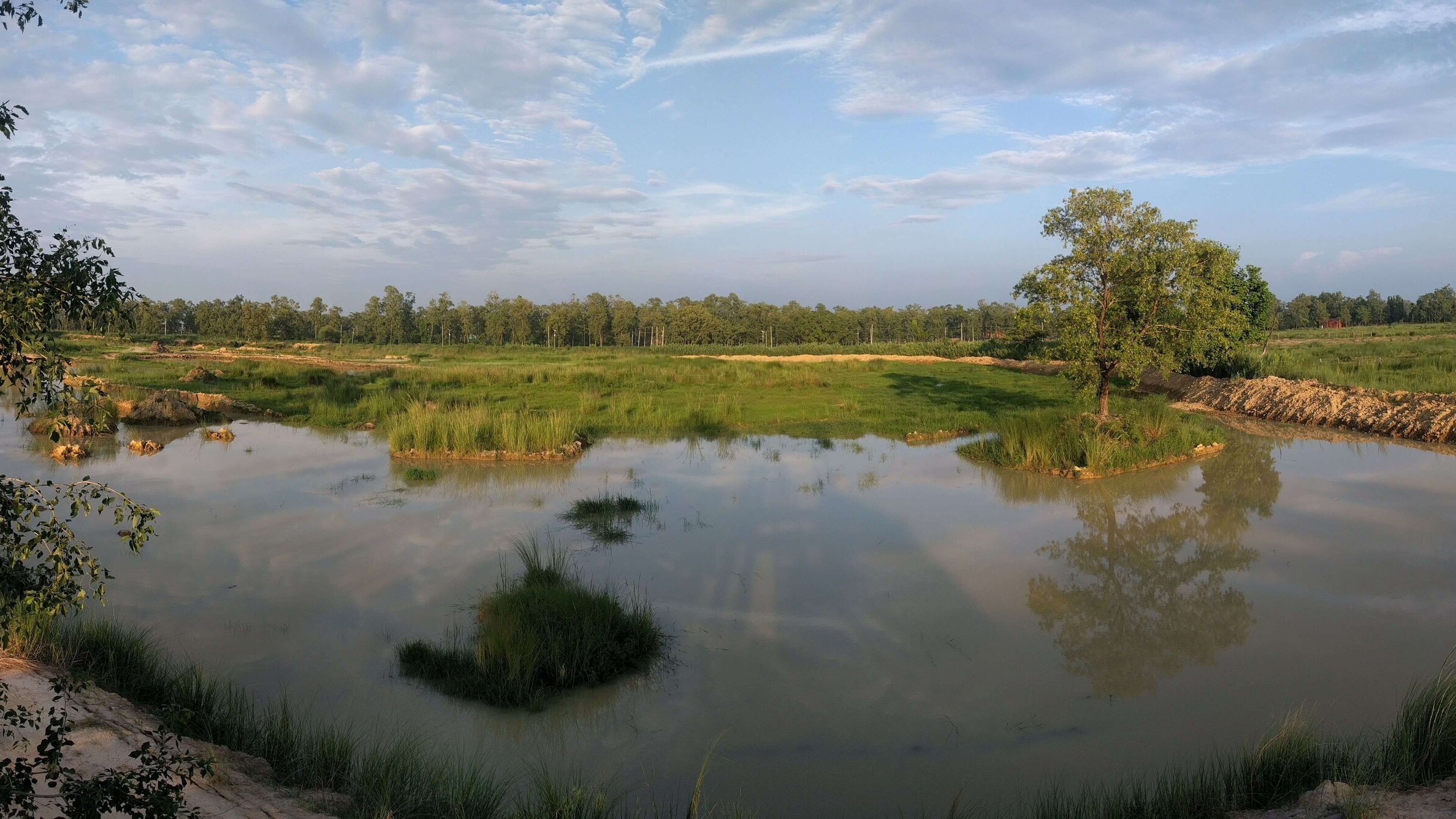 Lumbini Museum
This museum showcases the history, culture, and art of the Lumbini region, with exhibits on Buddhist art, archaeological findings, and the life of the Buddha. It's an excellent place to gain a deeper understanding of the region's significance in Buddhist history.
Meditation and Yoga Centers
Lumbini offers various meditation and yoga centers where visitors can practice mindfulness, meditation, and yoga in a serene environment. Participating in these practices can be a transformative and spiritually enriching experience.
Lumbini is a destination that offers visitors a unique opportunity to connect with the life and teachings of the Buddha, explore diverse Buddhist traditions, and experience the serenity of this sacred place.
Nepal is a treasure trove of unforgettable experiences, from the vibrant culture and ancient history to breathtaking landscapes and thrilling adventures. Whether you're a culture enthusiast, a nature lover, or an adventure seeker, Nepal offers a myriad of opportunities to create lasting memories. Add these top 6 must-visit destinations in Nepal to your bucket list and discover the wonders of this incredible country.
Important Articles regarding of Best Place to Visit in Asia
Best Selling Luxury Tour and Trekking in Nepal
Luxury Everest View Trek- 8 Days: Starting Price - USD 2399
Kathmandu Tour with the sunrise view from Nagarkot - 5 Days: Starting Price - USD 349
Luxury Nepal Tour with Everest Scenic Flight - 5 Days: Starting Price - USD 1399
Nepal Luxury Tour with Everest flight and birthplace of Buddha - 9 Days: Starting Price - USD 1599
Everest Base Camp Helicopter with Kathmandu and Pokhara Luxury Tour - 6 Days: Starting Price - USD 1899
Everest Helicopter with Luxury Nepal Tour - 5 Days: Starting Price - USD 2199
Luxury Nepal Tour with Everest Scenic flight - 6 Days: Starting Price - USD 1299
Luxury Nepal Tour with Everest Landing Helicopter tour - 9 Days: Starting Price - USD 3599
Everest Heli with Luxury Kathmandu, Pokhara and the birthplace of Buddha - 8 Days: Starting Price - USD 2299
Kathmandu and Chitwan Luxury Tour with Dhulikhel - 7 Days: Starting Price - USD 4499
Annapurna in Luxury - 11 Days: Starting Price - USD 2199
Luxury Everest Base Camp Trek - 15 Days: Starting Price - USD 2999
Luxury Everest Base Camp Heli Trek - 9 Days: Starting Price - USD 2999
Luxury Nepal Tour with Dhampus Sarangkot Trek - 10 Days: Starting Price - USD 1599
Upper Mustang Heli Trek with Luxury Accommodations in Kathmandu and Pokhara - 14 Days: Starting Price - USD 3899
VVIP Everest Base Camp Luxury Trek - 10 Days: Starting Price - USD 5900
Luxury Nepal Tour with optional Chitwan, Pokhara and Lumbini - 5/9 Days: Starting Price - USD 1180
If you need any further information, please contact us, Email: at [email protected], Phone: +977- 985 100 5129 (WhatsApp)