Nepal, the country of the Himalayas: country of Mt. Everest, Mt. Kanchenjunga, Mt. Dhaulagiri, Mt. Annapurna, and Mt. Manaslu is not famous only for trekking and mountain climbing. It has been a popular mountain biking destination in the world in recent years. Racing down the dirt roads on the high hills on a mountain bike will give you the adventurous pleasure feeling.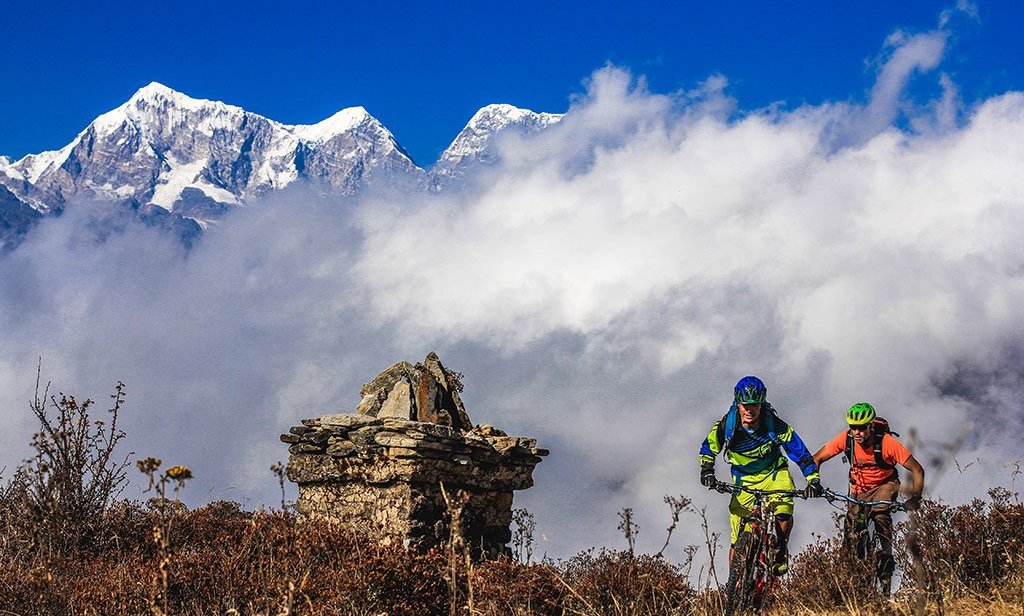 The incredible scenic views of the sky-dominating peaks, hills, valleys, terraces, and forests seen during mountain biking will make a lifetime unforgettable experience. Mountain biking trips in Nepal take you to the most popular destinations in Nepal, including the Everest region, the Annapurna region, and even some parts of Tibet.
There are countless rows of hills, valleys, cascades, terrains, waterfalls, and spectacular views of the mountains.
Highlights of The Mountain Biking In Nepal
Ancient Trail
Most of the biking trails in Nepal are ancient trails. These trails had been touched by numerous feet from different generations. It has many mountain biking trails and yet has many trails to be discovered.
Stunning Views of The Snow-Capped Mountains.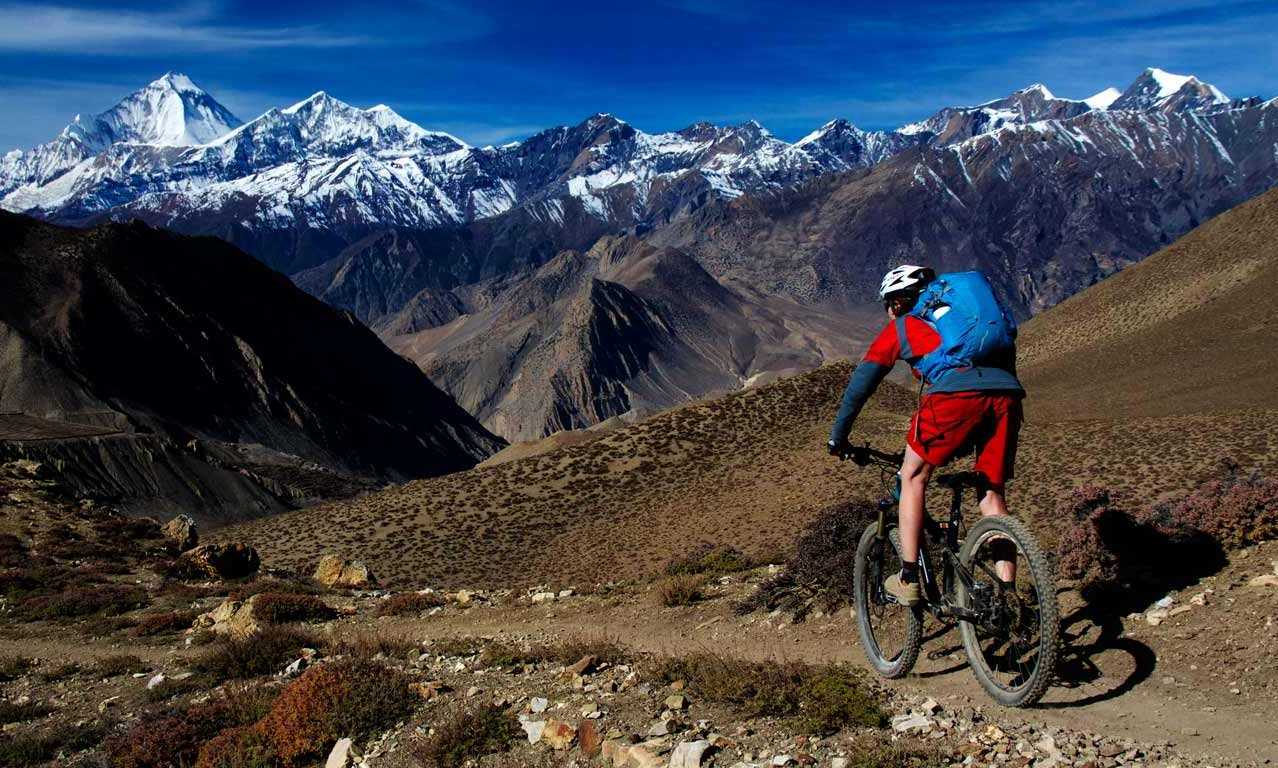 Most of the biking trail in Nepal rewards you with stunning views of the mountains in the background. The more you head higher towards the mountains, the more incredible views of the rocky and snowy mountains, and the fresh air of the mountains rejuvenate your body. Along with the eight peaks above 8000, you will get to explore rows of mountains above 6000 m.
Adventurous Experience
The trails for mountain biking in Nepal are challenging and consist of rough terrain. Riding a mountain bike through the dirt trails offers a thrilling experience through the adrenaline rush. Mountain biking is all you could ask for an adventurous experience.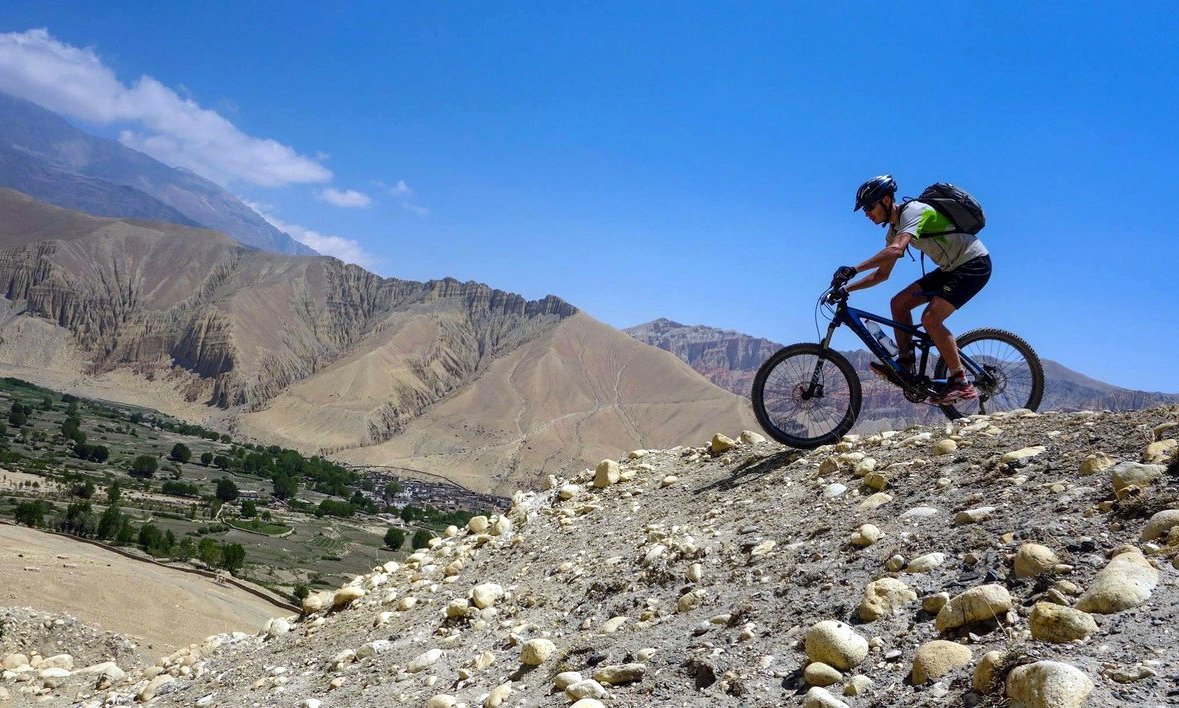 Explore Culture and Tradition
Along with the adventurous ride, you will ride through the many trails that pass through the traditional villages, where you will get to explore the remote culture and traditions. Further, you can stay in a normal tea house or homestay where people will give you warm greetings and serve you warm hospitality. Similarly, on the way, you will get to explore many temples, gompas, prayers, flags, and stupas. visiting all of these places help you to know more about Nepali culture and the traditions of different destination and religion.
Please, click here for the Day activities in Nepal.
Exploring The Incredible Nature
Nepal is a paradise in terms of its incredible natural resources. The different places have something unique to offer their visitors. You will ride through the unending rows of hills, cascades, waterfalls, rivers, terrain, and forests. On the way, you could explore wild varieties of birds and flowers.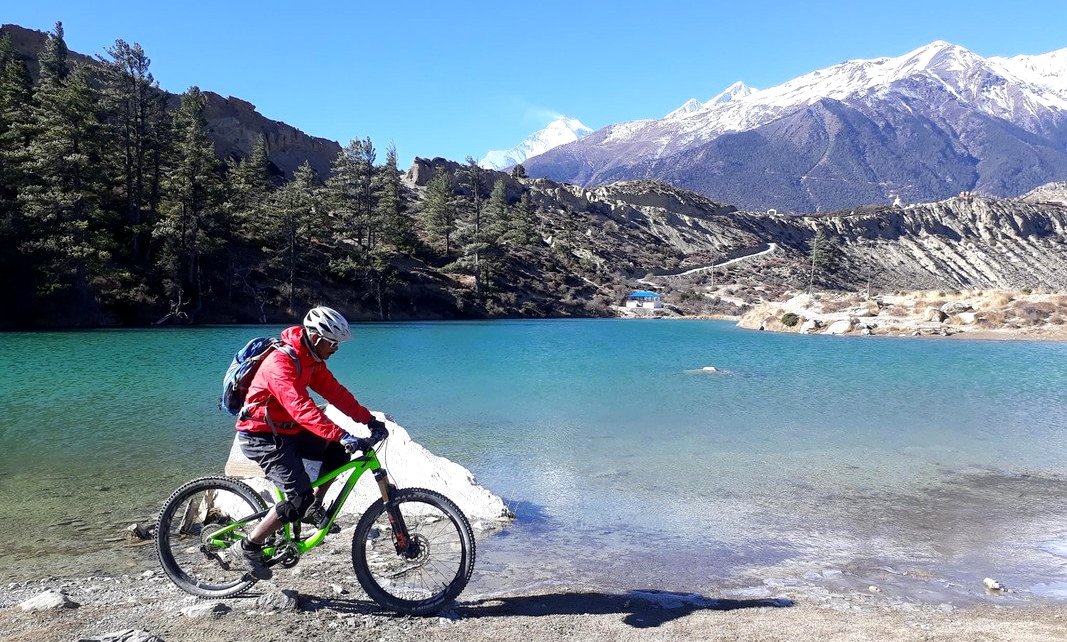 Things to Be Considered During Mountain Biking in Nepal.
Here is the list of the requirements and things to be considered during mountain biking in Nepal.
Go In Group
Make sure you go with someone who knows the details about the trial. Also, walking in a group is always the best option to prevent sudden accidents as well. It is also best to walk in the group for the treatment on time in the case of accidents.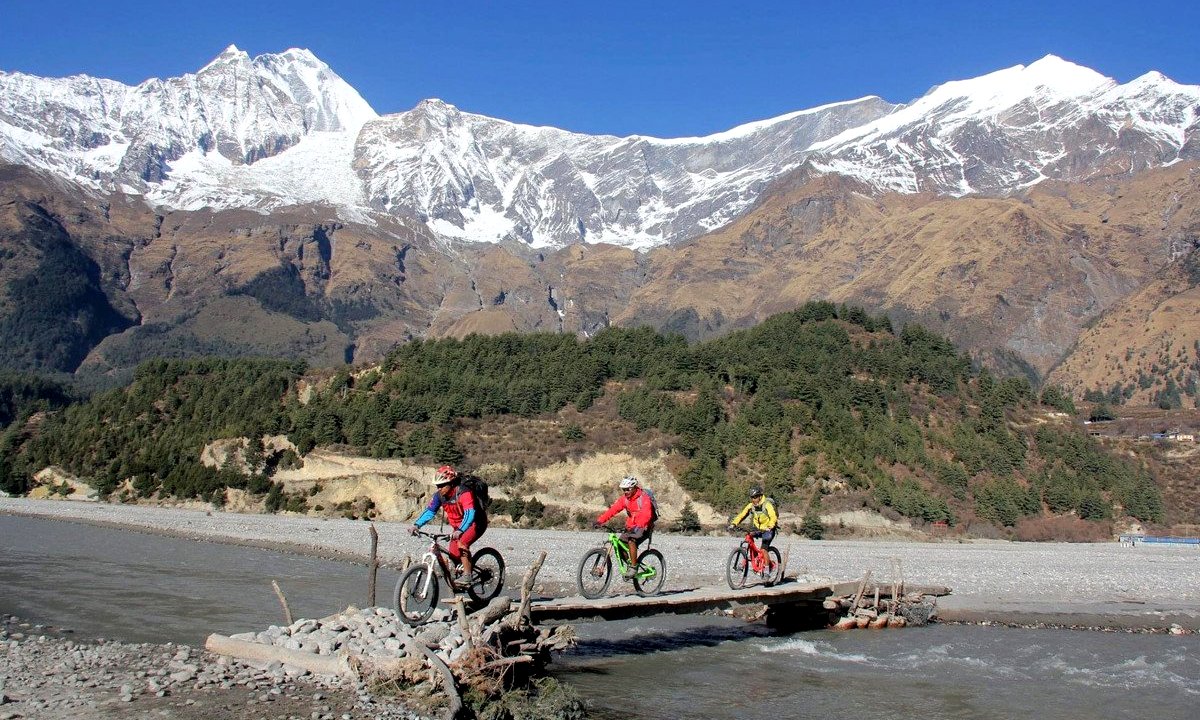 Moreover, it is always fun to travel in a group, where you can share your ideas, and views and have fun in many ways.
Equipment
Before starting a mountain biking trip, make sure you are properly equipped. Mountain bikes can be rented from different parts of Nepal, like Thamel Kathmandu and Pokhara Nepal. Generally, the bikes on rent offer good service. You can rent for a day or even longer.
Generally, domestic airlines have a 25kg weight limit. So before traveling on the flight with a bike, you should think about it.
Mountain Biking Accessories in Nepal
The basic accessories for mountain biking in Nepal are:
Helmet
Shoes And Pedals
Clothing
Pads And Body Armour
Full-Finger Gloves
Eye-Protection Sunglasses
Hydration Options
Saddlebag and storage
Above mentioned equipment can be easily available in tourist areas of Nepal, including Thamel, Pokhara, and Namche Bazar.
You can bring bikes from home only if you plan to do a lot of riding. Similarly, it is worth it if you carry the necessary clothes and required accessories with you, mainly those requirements that you could use during trekking or rafting.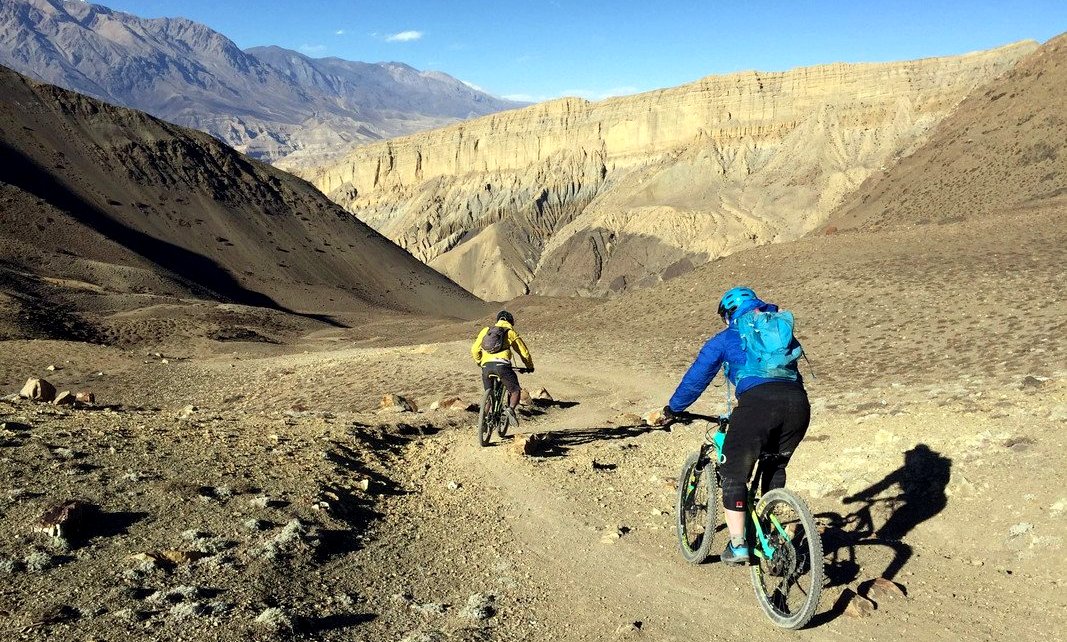 Mountain Biking Destinations in Nepal
Here is the list of the top 5 mountain biking destinations in Nepal.
Cycling To Everest (Lower Everest Region): 5+ Days
Mustang: 5+ Days
Pokhara to Kathmandu: 6 + Days
The Kathmandu Valley: 1 to 14 days
Annapurna Circuit: 10+ Days
If you like looking for other adventure sports in Nepal please, click here.
If you need any further information, please contact us, Email: [email protected], Phone: +977- 985 100 5129 (WhatsApp)