The Manaslu Circuit Trek is one of the paramount trekking experiences in Nepal, encapsulating everything trekkers yearn for in classical Trekking in Nepal. Its epic scenery boasts the country's diverse geographical beauty, from staggering landscapes to the iconic Himalayan pass, Larke La, peaking at an elevation of 5,106m/ 16,752 ft. More than just a trek, it offers cherished interactions with locals and a profound dive into their rich cultures and traditions. The route is a testament to untouched, unspoiled, and pure Manaslu region terrains, offering adventurers an authentic off-the-beaten experience. Simply put, the Manaslu Circuit Trek is a wild Himalayan escapade and stands as one of the best-selling trekking packages of Luxury Holidays Nepal.
While the trekking realms of Everest Trekking, Annapurna Trekking, Langtang Trekking, and Dolpo Trekking are immensely popular, Manaslu Trekking holds a unique charm for those who yearn for pristine experiences.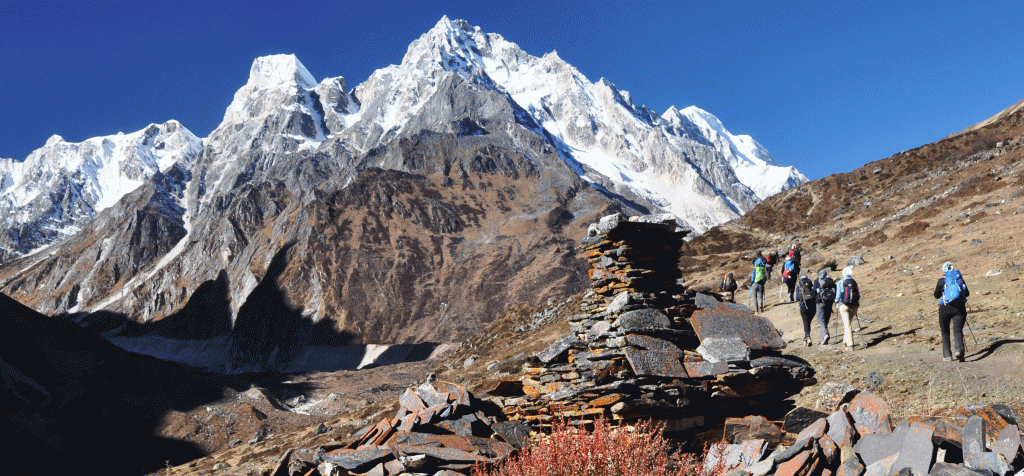 Luxury Holidays Nepal (LHN) is renowned as the premier trekking company in Nepal, curating top-tier trekking packages as well as offering immersive tours to Nepal's most coveted destinations. LHN takes pride in its exclusive trekking expeditions like Everest Basecamp Trek, Annapurna Base Camp Trek, Langtang Valley Trek, Everest 3 High Pass Trek, Gokyo Lakes and Everest Base Camp Trek, and the mystical Manaslu Tsum Valley Trek. Unlike typical trip agents, Luxury Holidays Nepal stands out by organizing expeditions with its in-house team, encompassing guides, porters, and a dedicated fleet, ensuring an unparalleled experience for every traveler.
For many, the dilemma remains: Where to trek in Nepal? Our response, accompanied by a warm smile, is simple: Nepal, a Himalayan treasure trove, offers unique experiences in every direction. Each trekking region, be it Everest, Annapurna, Langtang, Manaslu, or Dolpo, presents a harmonious blend of nature and culture, promising unparalleled Himalayan exploration.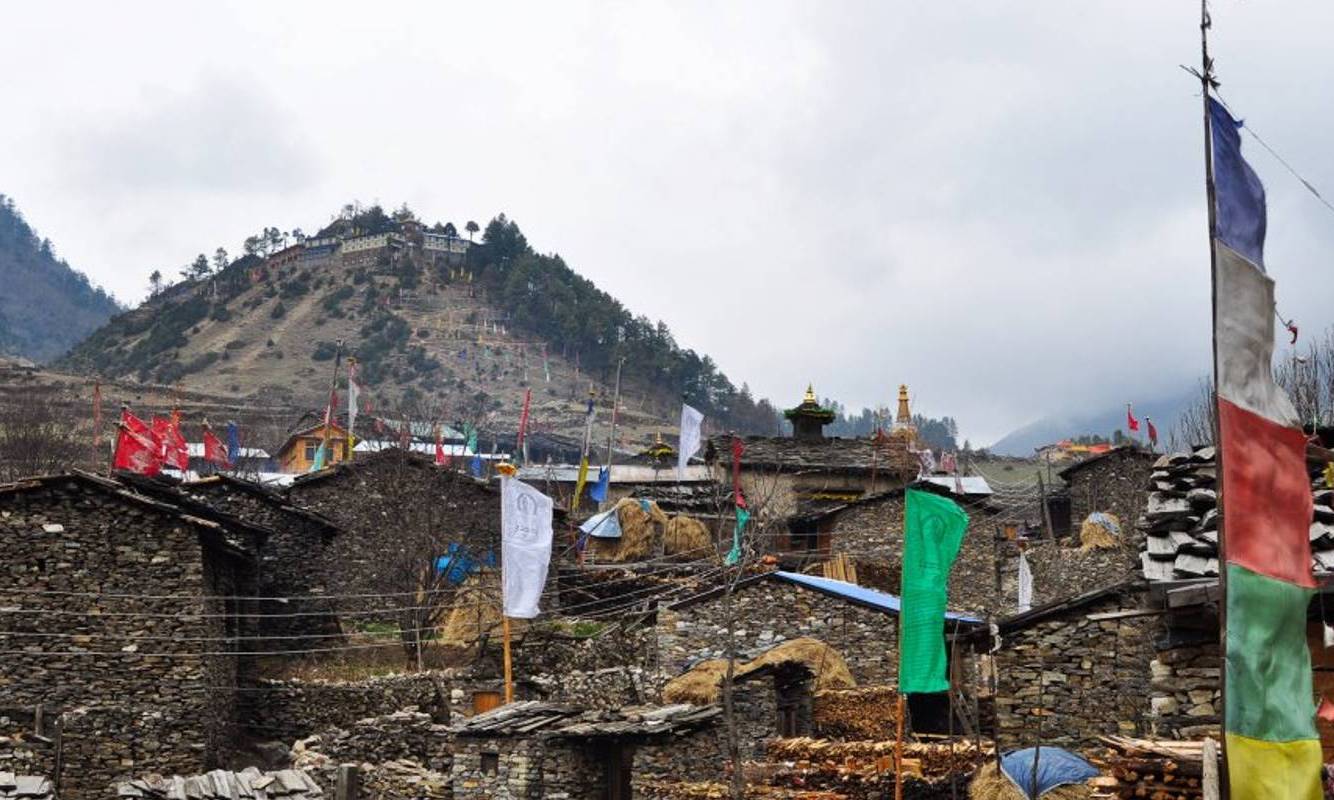 If doubts cloud your decision about the Manaslu Circuit Trek, we recommend speaking with those who have conquered this trail. The accounts of their experiences, combined with insights from our seasoned Manaslu trekking guides, will surely dispel any reservations. Dive deep, seek adventure, and let Luxury Holidays Nepal guide your Himalayan journey.
---
Here in this blog, we are trying to help you a little with the information related to Manaslu Circuit Trek.
About Manaslu Circuit Trek
Manaslu Circuit Trek holds a distinctive spot in Nepal's trekking portfolio. Many seasoned and expert Trekking Guides champion this circuit as one of the finest in Nepal. Gaining momentum rapidly, it's giving classic treks a run for their money. Often dubbed the Manaslu teahouse trek, this route is characterized by its simpler accommodation and food provisions, standing in contrast to more deluxe offerings found elsewhere.
The Manaslu region presents challenges not just for trekkers but also for infrastructure development, owing to its rugged topography and remote location. While it might not offer the luxury of other treks, it grants an untouched, raw experience of the Himalayas. It's the charm of genuine encounters, of living life at its most elemental amidst high peaks, that draws adventurers to this circuit. They relish the very essence of what makes the Manaslu Circuit a 'teahouse trek', enjoying the basic, yet deeply authentic accommodations and meals.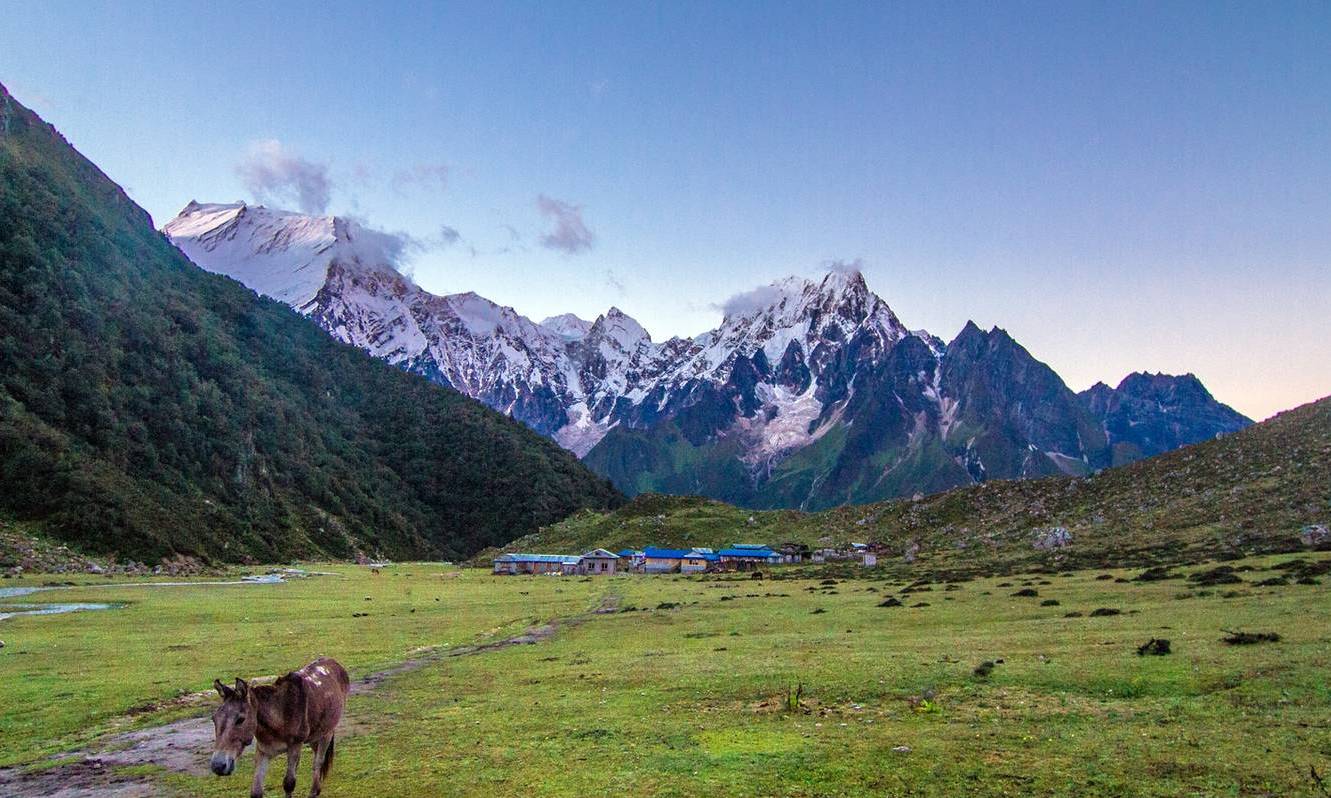 As trekkers set foot on the trails less traveled around Mount Manaslu - the world's eighth pinnacle standing tall at 8,163 meters - they're greeted by not just nature's grandeur but also the warmth of local inhabitants. The journey takes them through the formidable Larkya La Pass, scaling a height of 5,106 meters, plunging them into the very heart of the Himalayas. Along the way, they bond with the amicable locals, gain insights into their intriguing cultures and traditions, and store away tales of a land where time seems to pause.
For many, the Manaslu Circuit Trek is not just a trek; it's a narrative waiting to be shared. It transforms trekkers into storytellers, recounting tales of their Himalayan sojourn to eager listeners back home. This trek stands as a testament to the multifaceted beauty of Nepal, a nation that's a rich tapestry of culture and nature.
---
Manaslu Circuit Trek: Quick Facts
Duration: 16 days (including arrival, departure, and Kathmandu sightseeing).
Exclusive Trekking Days: 13 days.
Highlight: Recognized as one of the best long treks in Nepal.
Region: Manaslu.
---
Difficulty Level of Manaslu Circuit Trek
The Manaslu Circuit Trek is often referred to as a formidable challenge even for the seasoned trekker. Here's a breakdown of its difficulty:
Terrain: The trek navigates through remote, off-the-beaten paths. This, combined with basic facilities, sparse populations, and almost desolate trails, adds to the trek's difficulty.

Trail Conditions: Trekkers often encounter slippery ascents and descents, rocky paths, and areas of snowfall. The presence of glaciers further tests a trekker's mettle.

Altitude: The higher altitude plays a significant role in the trek's difficulty. Acclimatizing to the thinning air and combating potential altitude sickness becomes a part of the journey.

Trek Gradient: While the initial phases of the trek in the lower regions might seem comparatively easier, don't be fooled. As one ascends, the difficulty amplifies. The challenges peak when reaching the highest elevation at Larkya La Pass. However, post this pinnacle, as trekkers start their descent, the difficulty tapers off gradually.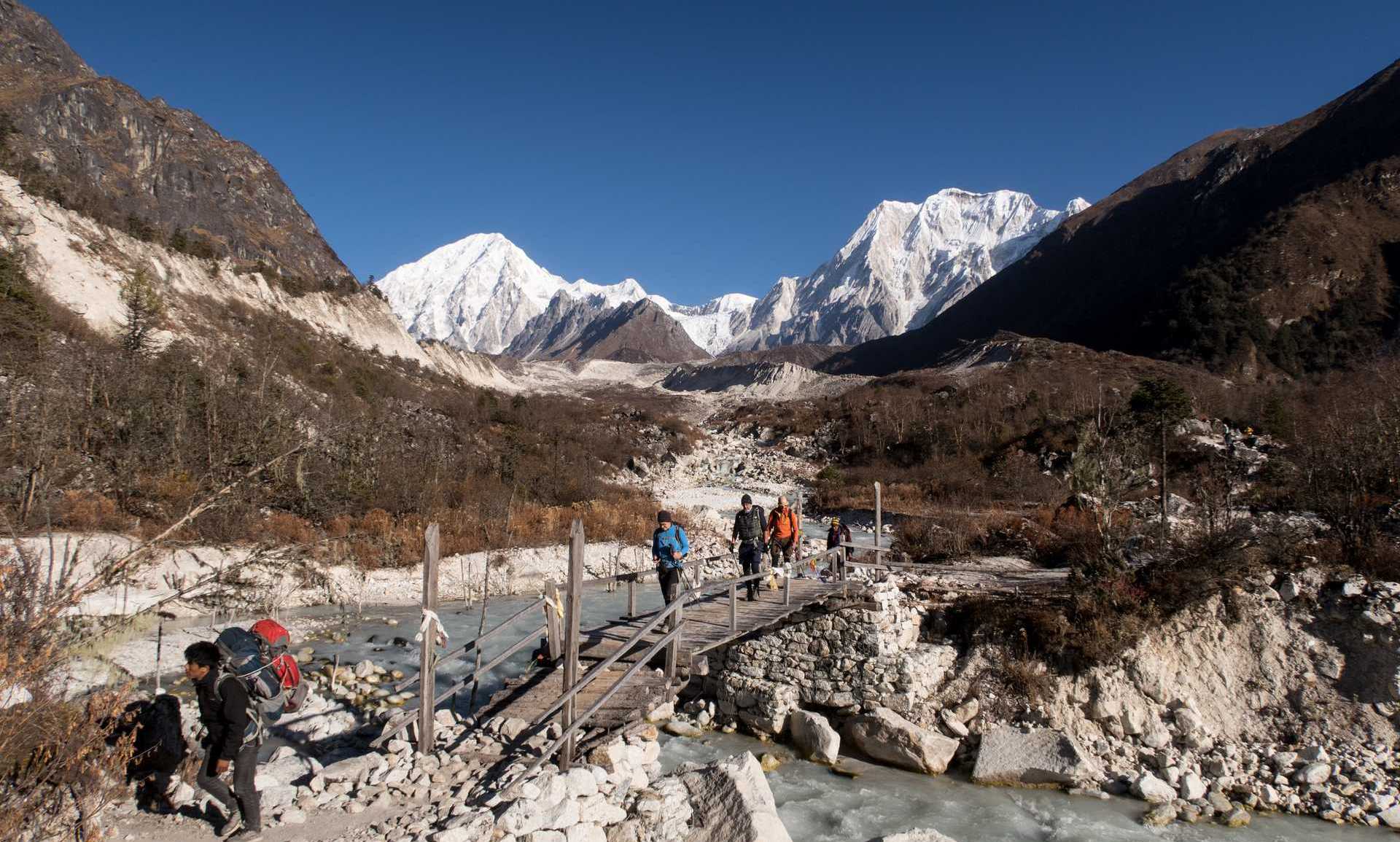 All in all, while the Manaslu Circuit Trek is undeniably challenging, it's this very challenge that makes the accomplishment so rewarding.
---
Average hiking per day while trekking in Manaslu Circuit
The Manaslu Circuit Trek offers a mesmerizing journey through Nepal's remote landscapes, and to fully immerse in its beauty, trekkers spend a considerable amount of time on foot. Here's a breakdown of the daily hiking duration:
Regular Trekking Days: On most days during the trek, one can expect to walk for an average of 6-7 hours. The pace is generally steady, allowing trekkers to enjoy the scenery, acclimatize appropriately, and ensure they don't get overly fatigued.

Acclimatization Day in Samagaon: This day is crucial for adjusting to the higher altitudes. While it's a day of rest, trekkers have optional activities:

Exploring Samagaon: Wander around the village, interact with locals, and soak in the culture without a strict timeline.
Hike to Manaslu Base Camp: For those who still wish to stay active, there's the option of hiking to Manaslu Base Camp and back. This round trip typically takes 6-7 hours.
Hike to Pungyen Gomba: A shorter alternative is the hike to Pungyen Gomba, which usually takes about 4-5 hours.
Each day, whether it's a full trekking day or an acclimatization day, provides opportunities for adventure, exploration, and truly experiencing the essence of the Manaslu region.
---
Maximum Altitude of Manaslu Circuit trek
The Manaslu Circuit Trek, taking adventurers around the stunning Mt. Manaslu in the Mansiri Himal range, boasts of diverse altitudinal variations. The highest point of this trek is the Larkya La Pass, which stands at an impressive altitude of 5,106 meters (16,752 feet). This pass not only serves as a significant milestone for trekkers but also offers breathtaking panoramic views of the surrounding Himalayan peaks.
During the course of the Manaslu Circuit Trek:
Ascending: Trekkers typically ascend an average of 600 to 800 meters daily. This gradual increase in altitude is intentionally designed to assist with acclimatization, ensuring that trekkers can adjust to the decreasing oxygen levels as they move higher.

Descending: Once the highest point, Larkya La Pass, has been crossed, trekkers then start their descent. On these descending days, they generally cover around 1,000 meters in altitude.
The emphasis on a slow and steady climb, coupled with appropriate acclimatization breaks, ensures that trekkers can enjoy the journey while minimizing the risk of altitude sickness.
---
Accommodation in Manaslu Circuit Trek
Venturing into the heart of the Himalayas with the Manaslu Circuit Trek is an unparalleled experience, and having a comfortable place to rest your head after a long day of trekking enhances the journey. With Luxury Holidays Nepal (LHN), quality accommodation is a guarantee.
In Kathmandu: To initiate and conclude your journey on a comfortable note, we provide stays in 3-star hotels in Kathmandu. These accommodations are based on a twin-share system, ensuring you have a fellow traveler or companion by your side. In addition to your stay, a breakfast plan is also included, giving you the necessary energy boost to start your day right.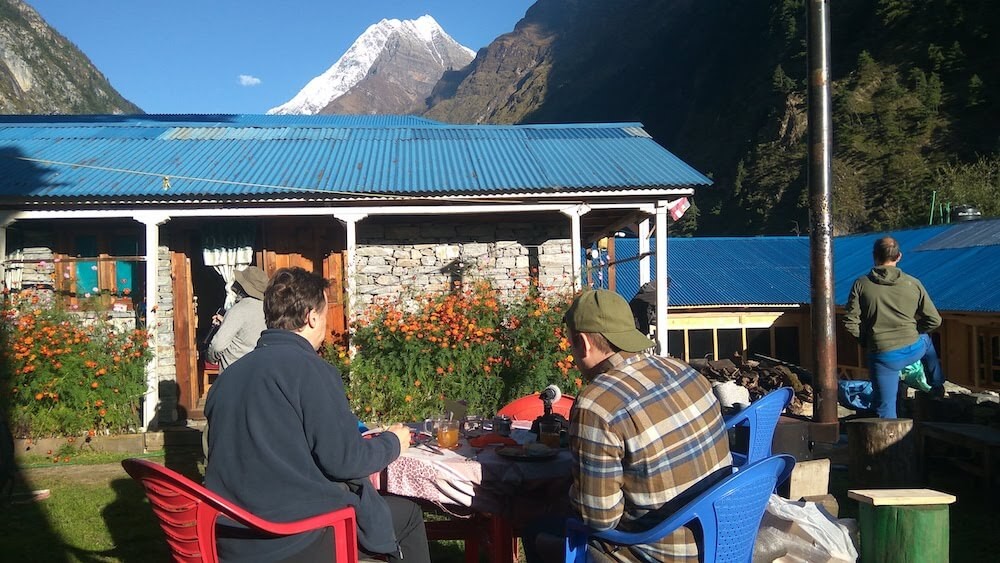 During the Trek: The Manaslu Circuit Trek is known for its remote landscapes, meaning luxury accommodations are sparse. However, with LHN's commitment to quality, we ensure that trekkers are provided with the best available teahouses or guesthouses. Just like in Kathmandu, these stays are on a twin-sharing basis. Breakfast is also part of the package, ensuring trekkers get the necessary nutrition for their arduous journey.
Customization Options: We understand that different travelers have varied preferences. If you wish to upgrade your accommodation in Kathmandu or opt for a different meal plan either in the city or along the trek, don't hesitate to convey your needs. Luxury Holidays Nepal is always willing to tailor its services to provide the most convenient and comfortable experience for its trekkers.
---
Top Highlights of Manaslu Circuit Trek
The Manaslu Circuit Trek is a captivating journey that perfectly blends natural beauty with the rich cultural tapestry of the region. Here are the major highlights of this trek:
Breathtaking Mountain and Landscape Views: Trekkers are rewarded with panoramic vistas of towering peaks and diverse landscapes, ranging from terraced fields to alpine meadows.
Adventurous Trails: The thrilling ascents and descents on rocky paths challenge even seasoned trekkers, ensuring an adrenaline-filled experience.
Budi Gandaki River's Edge: Trekking along the edge of the raging Budi Gandaki River is a surreal experience. The sight of the dramatic Budi Gandaki gorge adds to the trek's allure.
Verdant Forests: The trail meanders through lush forests of pine, oak, and vibrant rhododendron trees, painting a picturesque setting.
Cultural Immersion: As trekkers visit various Himalayan villages, they get an unparalleled opportunity to delve deep into local cultures and traditions. The warmth and hospitality of the locals make the journey even more memorable.
Gastronomic Delights: The trek offers a chance to savor authentic Nepalese cuisines and beverages, which are not only delicious but also provide the much-needed energy for the trek.
Spiritual Touchpoints: The presence of ancient Buddhist monasteries and monuments along the route provides a spiritual dimension to the trek. These sacred sites are deeply rooted in the faith and beliefs of the Manaslu region's inhabitants.
In essence, the Manaslu Circuit Trek is more than just a hiking journey; it's a holistic experience that acquaints trekkers with the heart and soul of the Himalayan region. The trek not only offers awe-inspiring natural beauty but also gives an intimate look into the challenging yet enchanting life of the remote Himalayan communities.
---
How much does Manaslu Circuit Trek Cost
Undoubtedly, the Manaslu Circuit Trek is an experience that offers unmatched beauty and cultural insights. While it's essential to understand the cost involved, it's equally crucial to know what you are getting in return for that price. Luxury Holidays Nepal Pvt. Ltd. takes pride in offering top-notch services at competitive rates.
Value for Money: While our pricing for the Manaslu Circuit Trek might appear slightly higher compared to some other providers, it's pivotal to understand the unparalleled quality of services and luxury we bring to the table. We firmly believe in a philosophy where quality is never compromised.
Factors Influencing the Cost:
Restricted Area Permit: The Manaslu region falls under a restricted zone in Nepal, necessitating special permits, which come with their own costs. Additionally, the trek traverses the Manaslu Conservation Area, requiring a separate permit fee.

Quality of Services: Remember, the adage – "You get what you pay for." Lower prices might sometimes mean compromised services or amenities. We ensure our clients have a comfortable and memorable journey without any hitches.

What's Included: Always be cautious about what's included in the package. Sometimes, cheaper packages might exclude essential services, which you'd end up paying extra for. With Luxury Holidays Nepal, everything is transparent, and you're informed about all inclusions and exclusions right from the outset.
Comparison is Key: Before you finalize your trekking package, it's always wise to compare. Analyze not just the prices but also the inclusions, the quality of accommodations, the expertise of guides, and other essential services. At the end of the day, your safety, comfort, and overall experience matter the most.
While cost is a determining factor, the essence of the Manaslu Circuit Trek lies in the experience it offers. With Luxury Holidays Nepal Pvt. Ltd., you can be assured of a trek that's worth every penny spent.
---
Does Manaslu Circuit Trek require special permission?
Yes, the Manaslu Circuit Trek requires special permissions due to its location within the Manaslu Conservation Area and the restricted zone of the Manaslu region.
Why is Special Permission Required?
The Manaslu region is both ecologically and culturally sensitive. To protect its natural beauty, wildlife, and the unique cultural heritage of this off-the-beaten-path, the Nepalese government has enforced strict regulations. These measures ensure that the region remains pristine and that local cultures and traditions are respected by visitors, ensuring that it remains an authentic teahouse trekking experience.
Permissions Required:
Restricted Area Permit (RAP): As the Manaslu region is categorized as a restricted area, trekkers are required to obtain an RAP. This permit ensures that only a limited number of visitors access the region, thereby minimizing environmental and cultural impacts, making it an exclusive trekking adventure.

Manaslu Conservation Area Project (MCAP) Permit: The trek also traverses the Manaslu Conservation Area, which is home to various endangered species and diverse ecosystems. A MCAP permit is mandatory for trekkers to ensure the preservation and sustainable use of this area's natural resources, enhancing the Nepal trekking experience.
Important Notes:
Group Trekking: Solo trekking in the Manaslu Circuit is not permitted. The regulations mandate a minimum of two trekkers accompanied by a licensed guide, ensuring cultural immersion and understanding. This rule is set to ensure the safety of the trekkers and to adhere to the regulations of the restricted area.

Hiring a Licensed Guide: Besides safety and regulatory reasons, having a guide is invaluable for understanding the cultural immersion, flora, fauna, and navigating the terrains. A licensed guide is well-trained and knowledgeable, ensuring that trekkers get the most out of their Himalayan challenge.
While there are specific permissions and regulations in place, they are there to ensure the safety of trekkers, the preservation of the environment, and the respect of local communities. It's essential to adhere to these rules and ensure you have all the necessary permits when embarking on the Manaslu Circuit Trek with the trusted guidance of Luxury Holidays Nepal.
---
How can I make Manaslu Circuit trek?
Embarking on the Manaslu Circuit Trek, one of the most authentic teahouse trekking experiences in Nepal, is simpler than you might think. With Luxury Holidays Nepal by your side, most of the challenging preparations are taken care of for you. Let's break down the steps:
1. Choose Your Trek with Luxury Holidays Nepal:
Luxury Holidays Nepal is renowned for its premium trekking services and offers a variety of trekking packages tailored to your needs. Given our local presence and expertise, we ensure an unmatched cultural immersion and breathtaking exploration of the Himalayan challenge that the Manaslu region offers.
2. Booking Your Trek:
The booking process is as easy as a few clicks! Simply visit our website and find the Manaslu Circuit Trek package. Once you've read the details and are ready to go, just click on the booking link provided.
3. Necessary Permits:
Once you've made your booking, Luxury Holidays Nepal will handle all the necessary permits required for the trek, be it the Restricted Area Permit or the Manaslu Conservation Area Project (MCAP) Permit. We ensure that all regulatory aspects are managed smoothly for you.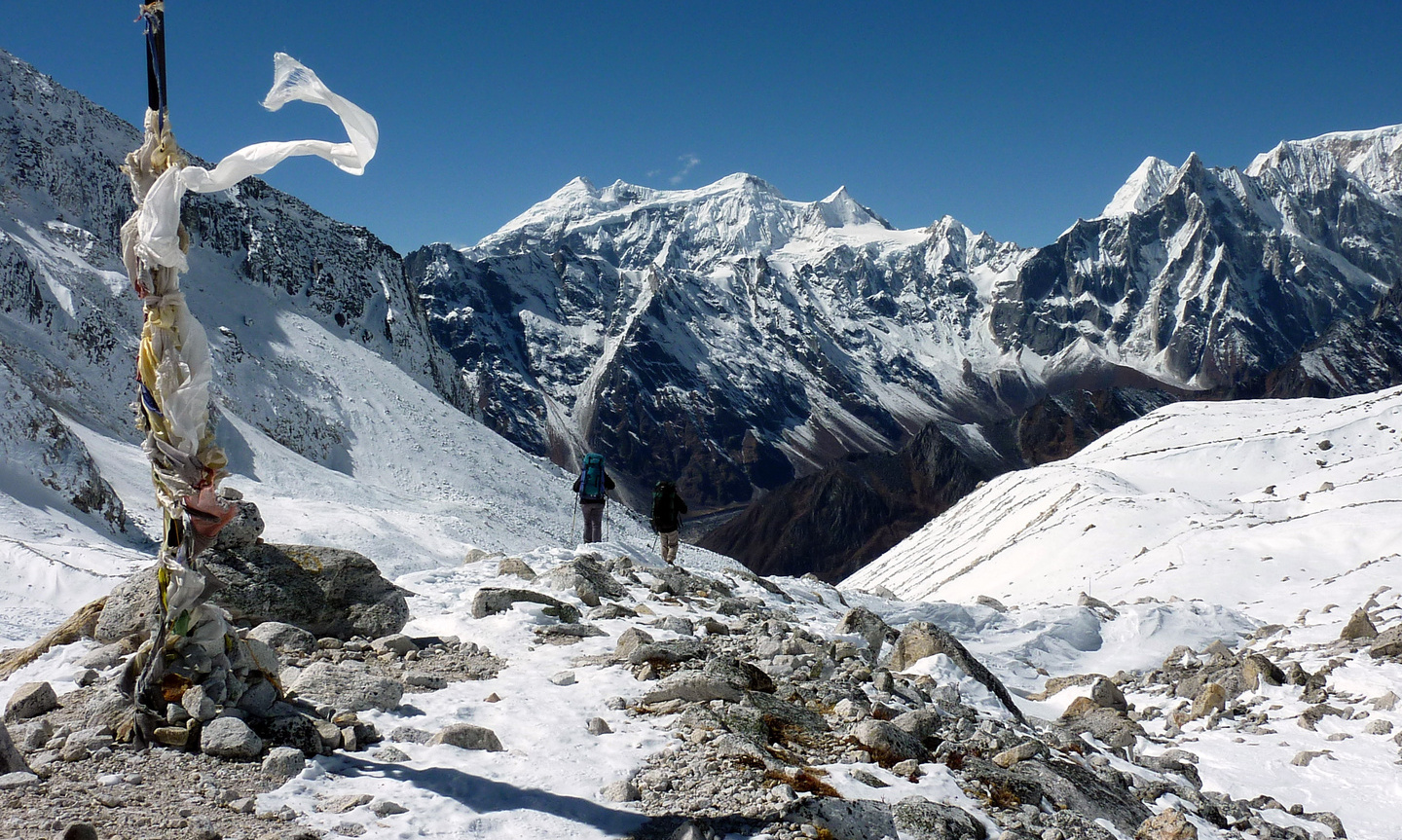 4. Preparing for the Trek:
While we take care of the logistics, you might want to prepare yourself physically and mentally for the trek. Engaging in some fitness routines, understanding the terrain, and familiarizing yourself with potential cultural immersion experiences can be beneficial.
5. Nepal Entry Visa and International Flights:
While Luxury Holidays Nepal handles most aspects of your trip, you'd need to arrange for your Nepal entry visa and international flights. However, don't worry! If you need assistance or have any queries regarding the visa process or flight bookings, our team is always ready to guide and help you as much as possible.
6. Arrival in Nepal:
Once you land in Nepal, let the adventure begin! Luxury Holidays Nepal will ensure that from your pick-up at the airport to every single step on the Manaslu Circuit Trek, your journey is comfortable, enriching, and memorable.
Making the Manaslu Circuit Trek with Luxury Holidays Nepal ensures a hassle-free, enlightening, and unforgettable experience. With just a few steps, you're on your way to an adventure of a lifetime! So, are you ready to embrace the Himalayan challenge?
---
Luxury Holidays Nepal has also lots of exclusive Luxury Trekking packages in the Everest region and Annapurna Region. Luxury Classical Ghandruk Majgaon Trek, Luxury Everest Base Camp Trek, Luxury Everest View Trek, Luxury Trekking in Nepal, etc. are our exclusive Luxury Nepal Trekking packages while we also operate a blended trip where we arrange multiple activities in a single trip like Nepal Luxury tour and Trek with Helicopter Tour to Annapurna Base Camp, Luxury Short Kathmandu Tour with the sunrise view from Nagarkot, Luxury Nepal tour with Dhampus Sarangkot Trek, Luxury Holidays in Nepal with Everest Helicopter tour, Luxury Ghorepani Poon Hill Trek with Jungle Safari, etc.
---
If you need any further information, please contact us, Email: [email protected], Phone: +977- 985 100 5129 (WhatsApp)