The Manaslu Circuit trek is one of the best trekking Nepal that features everything trekkers want from classical Trekking in Nepal. Epic scenery, the stunning beauty of landscapes gathering the all geographical diversity of Nepal, cherished encounters with the locals and wonderful exploration of their cultures and traditions, and most amazing the Himalayan pass, Larke La at the elevation of 5106m/ 16752 ft. Manaslu Circuit trek is the ultimate route for the off-the-beaten trek in the most iconic lands of the Manaslu region that are still untouched unspoiled and undistorted. Trek of Manaslu Circuit is the best adventure to experience the wilderness of the Himalayas and enjoy the ultimate mountain challenge. Manaslu Circuit Trek is one of the best-selling trekking packages of Luxury Holidays Nepal. Everest Trekking, Annapurna Trekking, Langtang Trekking, Manaslu Trekking, Dolpo Trekking, etc. are the best trekking region in Nepal.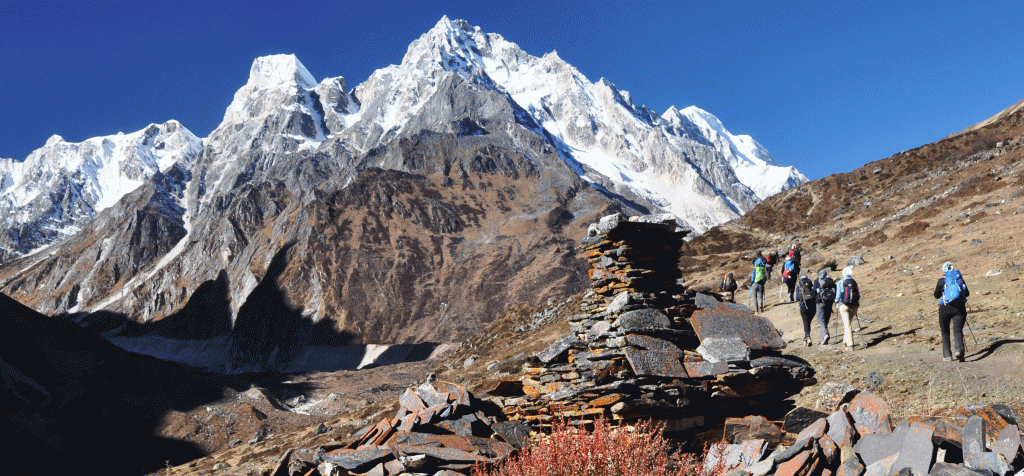 Luxury Holidays Nepal is the best trekking company in Nepal operating the best trekking packages in Nepal as well as the best tours in the best destination in Nepal. LHN has currently the best trekking packages like Everest Basecamp Trek, Annapurna Base Camp Trek, Manaslu Circuit Trek, Langtang Valley Trek, Everest 3 High Pass Trek, Gokyo Lakes, and Everest Base Camp Trek, Manaslu Tsum Valley Trek, Gokyo Lakes, and Gokyo Ri Trek, Annapurna Circuit Trek, Ghorepani Poonhill Trek, Upper Dolpo Trek, Upper Mustang Trek. Luxury Holidays Nepal is not any trip agent, Luxury Holidays Nepal organizes trips with its staff, employees, Guides, Porters, and own Fleet for customers' convenience.
Most of the trekking is in confusion whether to Trek in Nepal. They ask us where to trek in Nepal. And we always answer them with a beautiful smile that Nepal is a Himalayan country, and every direction to the hills and mountains gives a unique and distinctive experience of Himalayan Exploration. Whether trek in any region you can admire the beauty of natural and cultural blessings with a perfect blend in one point.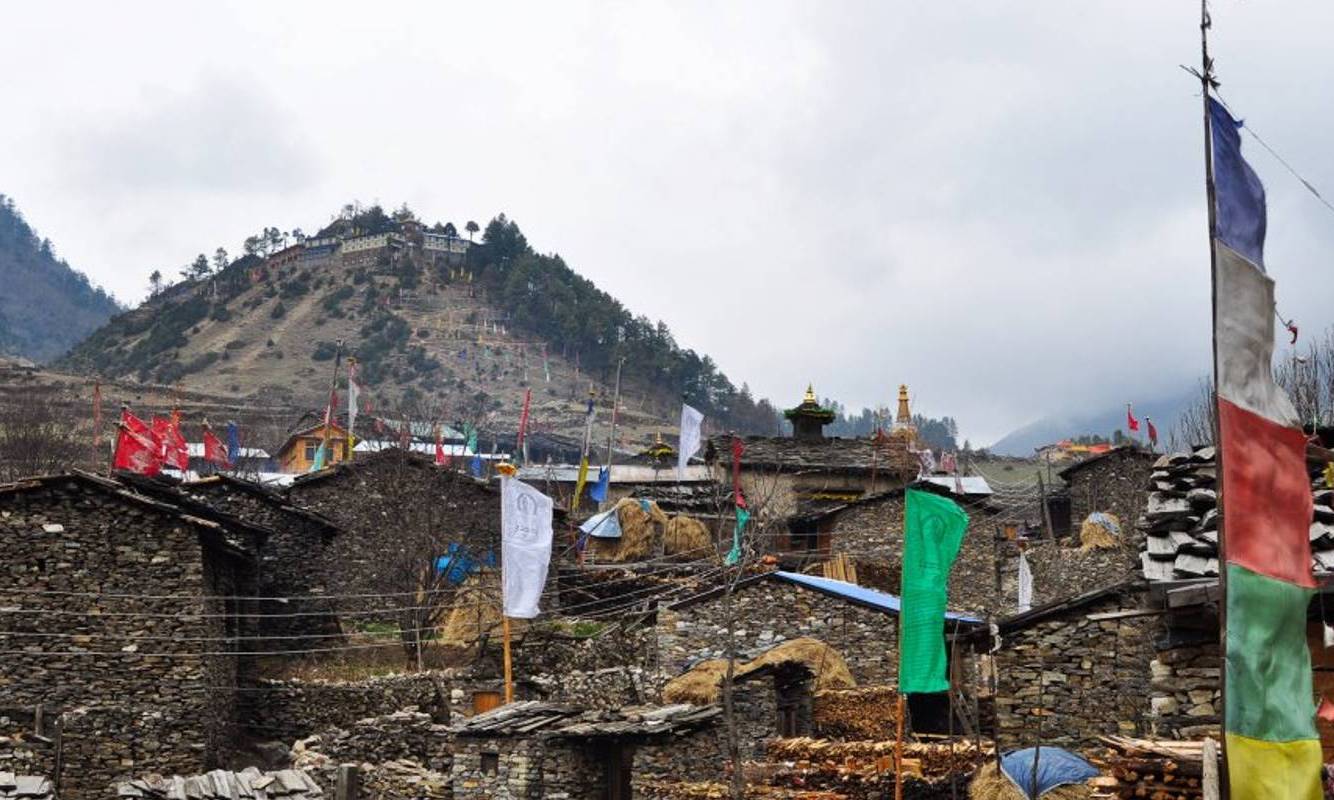 If you are in confusion about the ultimate joy of Manaslu Circuit trek then talk with the peoples who have to succeed the Manaslu Circuit trek, we swear that you will be not disappointed by the conversation. You can also ask or discuss with professional and experienced Manaslu trekking guides to clear out your doubts.
Here in this blog, we are trying to help you a little with the information related to Manaslu Circuit Trek.
About Manaslu Circuit Trek
Experts and Experienced Trekking Guides consider Manaslu Circuit Trek as one of the best trekking in Nepal. This circuit trek is getting more popular than classical trekking and people also called this route the Manaslu teahouse trek due to the lack of luxury or deluxe accommodation and food facilities. Manaslu region is a less developed and remote area due to the physically challenging geographical variations and difficulties of infrastructure development. Despite all those lacks, peoples come for a round trek of Manaslu to experience real life and the adventure of the remote Himalayas. Because trekkers get a unique and amazing life with thrill and adventure, Tourist comes for this classical Manaslu circuit trek which they called the Manaslu teahouse trek because of the accommodations and meals in the teahouse.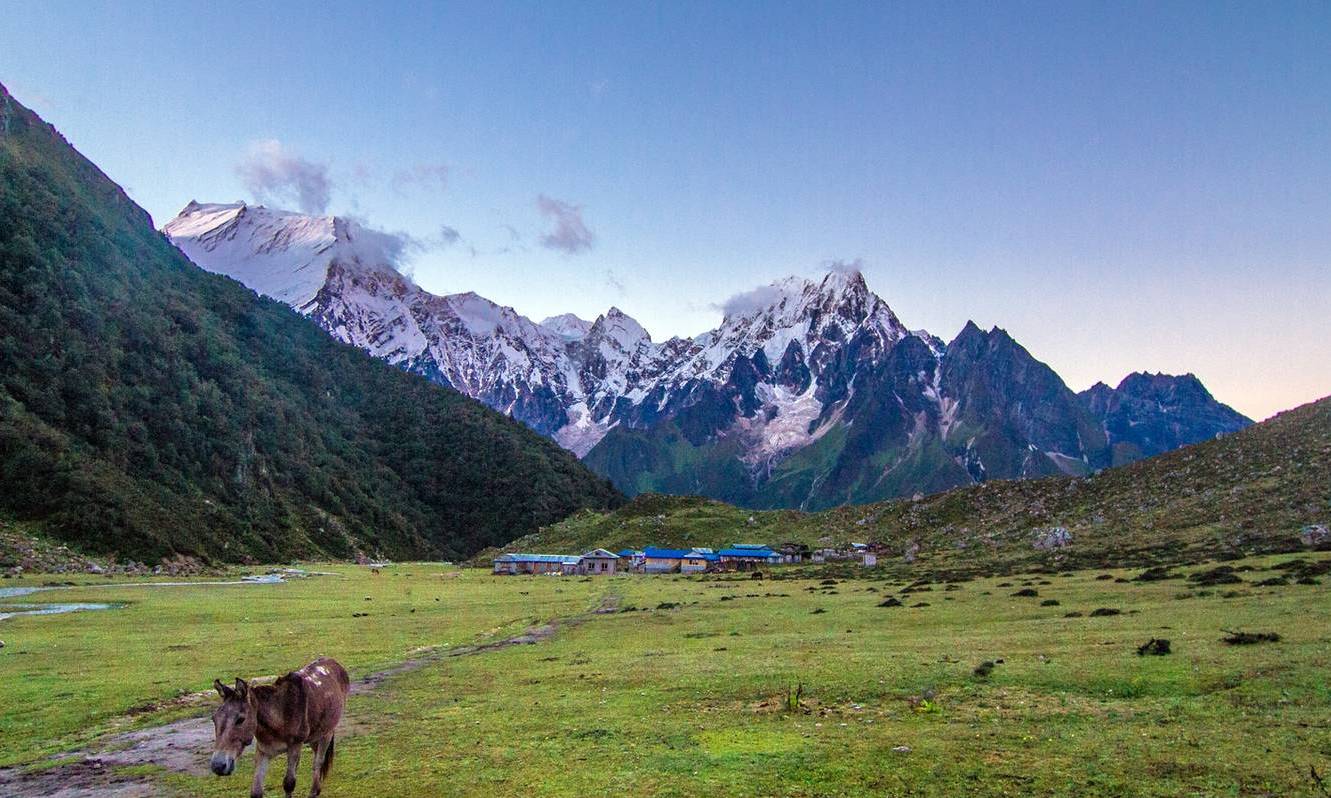 Trekkers come, and walk off the beaten path around Mount Manaslu; Mt. Manaslu is the eighth highest peak in the world and the height of Mt. Manaslu is 8,163 meters, crossing one of the top passes in the world- the Larkya La Pass at the elevation of 5,106m, enjoy the deeper Himalayas and its lifestyle, encounter the local peoples who are so helpful and familiar with visitors, explore their amazing culture and tradition, and return home with lots of memories, probably a lifetime best moments or memories, and become storytellers who share his wonderful journey in the Himalayas with his children, relatives, friends, and the neighbor. Manaslu Circuit Trek is a lifetime experience where everyone acknowledges the beautiful Nepal which is culturally as well as naturally blessed.
Short details about Manaslu Circuit Trek
Duration of Manaslu Circuit Trek:
Manaslu Circuit Trek is the 16 day long route including arrival, departure, and Kathmandu Sightseeing. With exclusive trekking of 13 days, Manaslu Circuit Trek is recognized as one of the best long treks in Nepal.
Difficulty Level of Manaslu Circuit Trek
Manaslu Circuit Trek's difficulty level is categorized as one challenge. The off-the-beaten-path, remote routes with basic facilities only, less population, an almost empty path, slippery descents and ascends, rocky path, snowfalls, high altitude, glaciers, etc make the trekking of Manaslu Circuit a difficult and challenging one.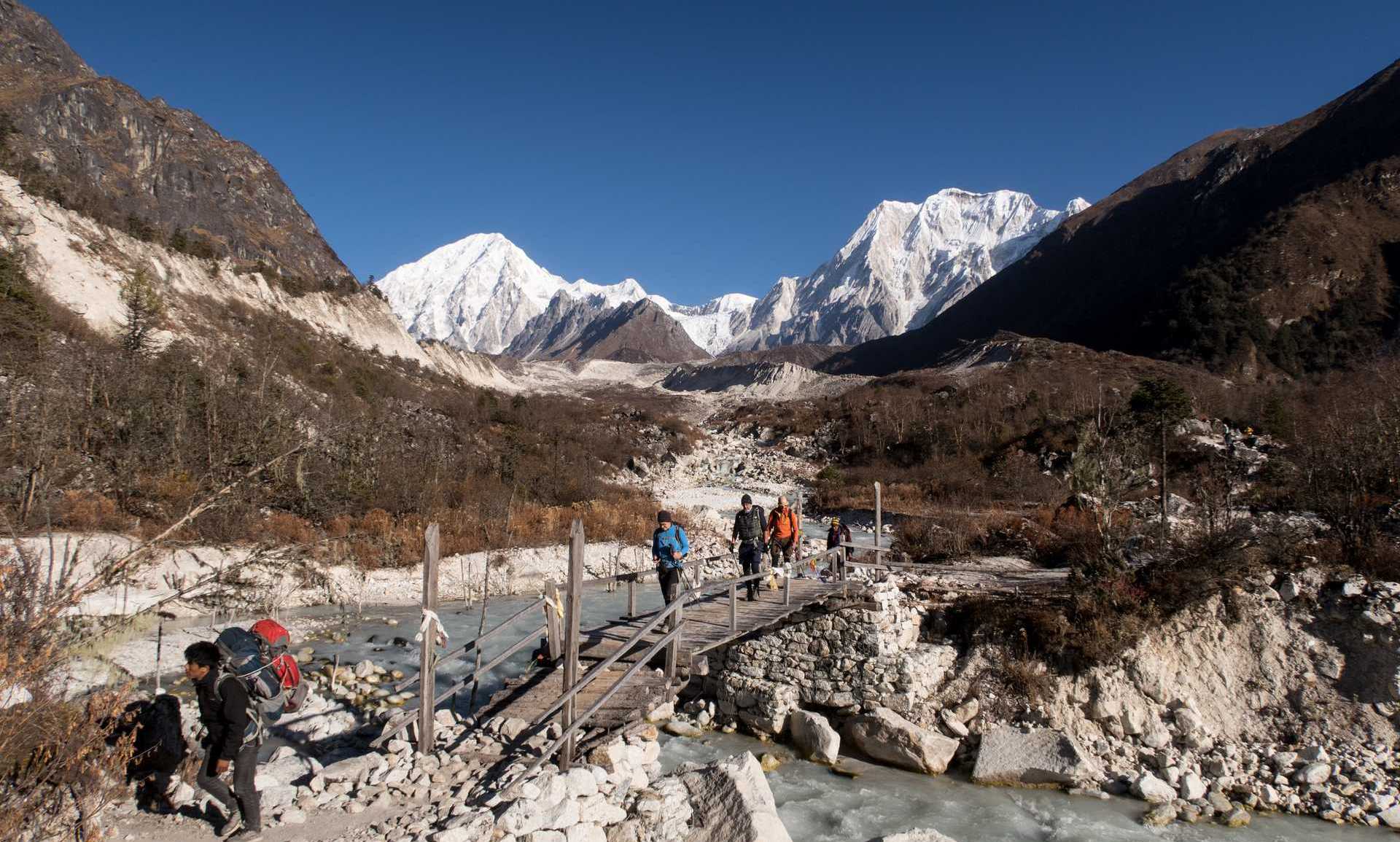 The lower part of the trekking is easy compared to the upper part. With gradual ascending, the difficulty level also increases. And descending after reaching the maximum elevation at Lara La Pass gradually reduces the challenges and difficulties.
Average hiking per day while trekking in Manaslu Circuit
While trekking to this route, on average 6-7 hours per day is walked. On the acclimatization day in Samagaon, Trekkers can either explore around the village, or make the short hike to Manaslu Base Camp and return with 6-7 hours or trek, or Hike to Pungent Gomba for 4-5 hours.
Maximum Altitude of Manaslu Circuit trek
Manaslu Circuit trek in the Mansiri range of the Himalayas. This trekking is rounding Mt. Manaslu which requires crossing the pass while completing the rounds. Larkya La Pass is 5,106m meters which is also the maximum elevation of the Manaslu Circuit Trek.
During Manaslu Circuit Trek, an average of 600 to 800m of elevation is ascended per day and around 1000m while descending.
Accommodation in Manaslu Circuit Trek
Luxury Holidays Nepal is one best trekking agencies that offer the best qualitative services to its clients. We offer the best available accommodation as compatible with the price. During the stay in the city of Kathmandu, we offer the 3-star hotel accommodation on a twin-share basis with a breakfast plan while we arrange the stay in standard guesthouses or teahouse on a twin-sharing basis as best as available in the trekking route with a breakfast plan. If you want to upgrade your accommodation in Kathmandu or meal plans in the city as well as on the trekking route, please kindly contact us for, LHN to always try our best for your convenience.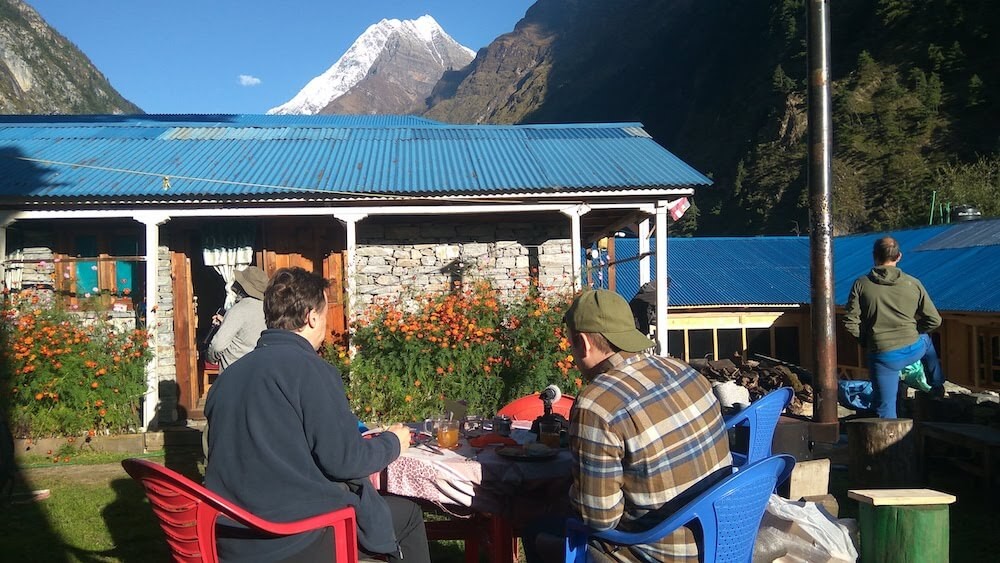 Top highlights of Manaslu Circuit Trek
The Major Highlights of the Manaslu Circuit trek are as follows:
Wonderful views of mountains and landscapes
Thrilling ascends and descends of the rocky path
Walking along the edge of the fast-flowing Budi Gandaki River and amazing views of The Budi Gandaki gorge/ cannon.
Great views Green lush forest of pine, oak, and most beautiful Rhododendron trees
Visiting several villages and communities of the Himalayan region and exploration of their culture and tradition
Chance to taste delicious Nepalese cuisines and beverages
Beautiful monuments and Buddhist monasteries which is the center of the people's faith and belief in the Manaslu region
Manaslu Circuit Trek is a real adventure trip that brings and provides lots of thrills. This route is full of natural and cultural blessings. Trekkers have great views of mountains and the Himalayas from lots of different angles. This beyond-the-Himalayan trek is a better way of exploring the insider and deeper Himalayan lifestyle. It is a great way to find out how hard and extreme the life of the remote Himalayan and the hilly region is really.
How much does Manaslu Circuit Trek Cost
Manaslu Circuit Trek is one of the less costly classical teahouse trekking routes offered by Luxury Holidays Nepal Pvt. Ltd. We have set a reasonable and ideal price as possible to reduce. You may find a little expensive price compared to others but be aware that we provide quality services with as much possible as luxurious facilities. As the route is in the restricted area of Nepal and the Manaslu conservation area, the special permission fees increase the cost of the Manaslu circuit trek. The Manaslu circuit trekking cost is slightly variable in different trekking agencies. Beware of the itinerary and services, some trekking agencies offer cheaper prices but also provide less qualitative or not qualitative services or facilities. Don't hurry and compare the cost with facilities before accepting the offers.
Does Manaslu Circuit Trek require special permission?
Manaslu Circuit Trek is conducted within the Manaslu Conservation area and restricted area of the Manaslu region. Entering without permission into the Manaslu region is strictly prohibited by the government of Nepal. Visitors can enter the region with special permission. The restricted area permission and Manaslu Conservation area permission is compulsory. If anyone wants solo trekking or independent trekking that is not allowed you are must have at least two people to access the route.
How can I make Manaslu Circuit trek?
If you want to make the Manaslu circuit trek, then there is no long and irritating process. Luxury Holidays Nepal is one locally operating trekking agency where you have qualitative services with care and support. Just click the link below to book your trip and let Luxury Holidays Nepal do everything necessary for your incredible vacation in Nepal. As you book your trip you only need to worry about your Nepal entry visa and International flight arrangement which we can assist and help as much possible as to do.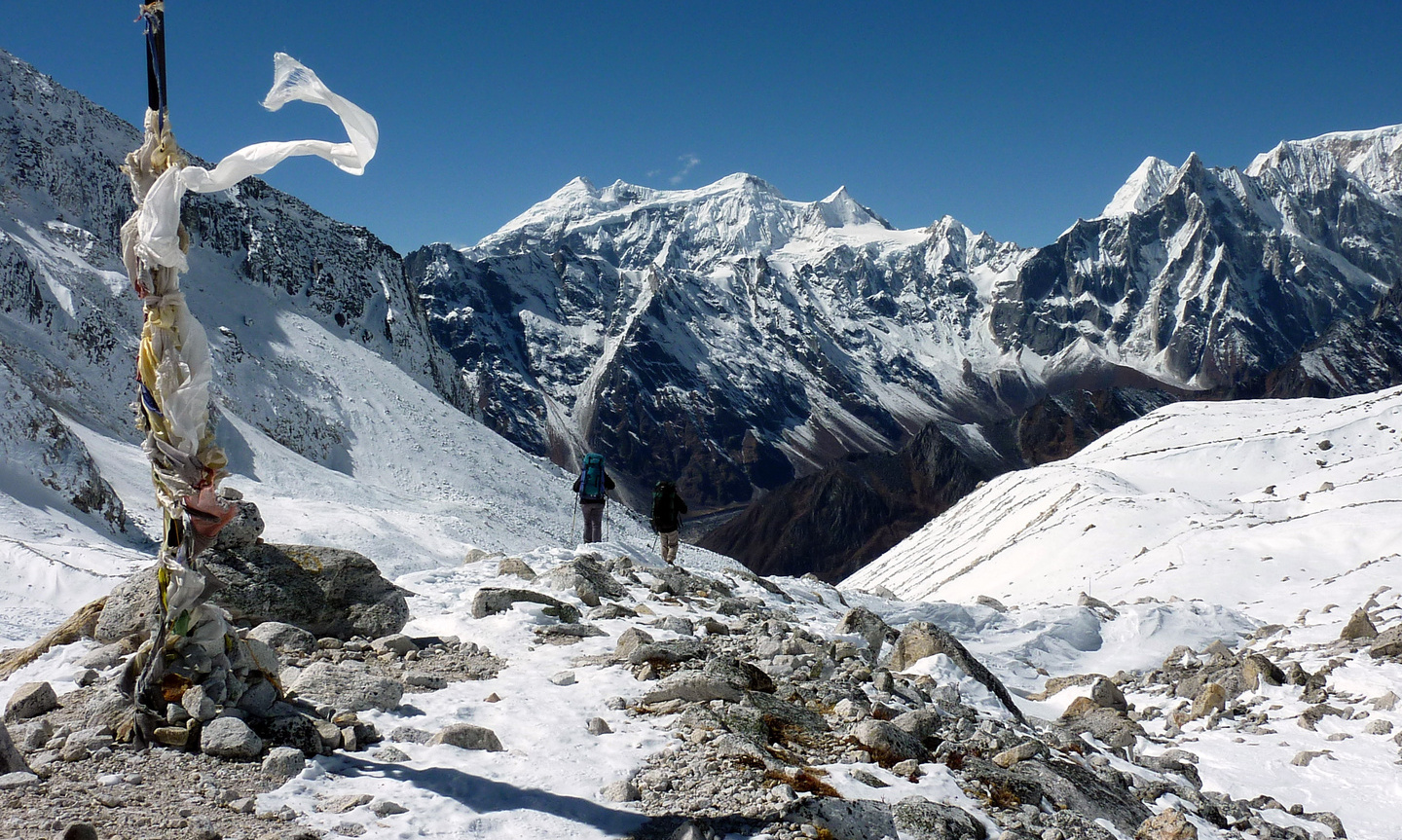 Luxury Holidays Nepal has also lots of exclusive Luxury Trekking packages in the Everest region and Annapurna Region. Luxury Classical Ghandruk Majgaon Trek, Luxury Everest Base Camp Trek, Luxury Everest View Trek, Luxury Trekking in Nepal, etc. are our exclusive Luxury Nepal Trekking packages while we also operate a blended trip where we arrange multiple activities in a single trip like Nepal Luxury tour and Trek with Helicopter Tour to Annapurna Base Camp, Luxury Short Kathmandu Tour with the sunrise view from Nagarkot, Luxury Nepal tour with Dhampus Sarangkot Trek, Luxury Holidays in Nepal with Everest Helicopter tour, Luxury Ghorepani Poon Hill Trek with Jungle Safari, etc.
If you need any further information, please contact us, Email: [email protected], Phone: +977- 985 100 5129 (WhatsApp)