Nepal, a land of diverse landscapes and unparalleled trekking experiences, is a dream destination for adventure enthusiasts. As the popularity of trekking in Nepal continues to grow, so too does the demand for high-quality equipment to ensure a safe and enjoyable journey. In this blog, we'll delve into the world of luxury equipment rentals for trekking in Nepal, providing discerning trekkers with top-of-the-line gear for a truly unforgettable adventure.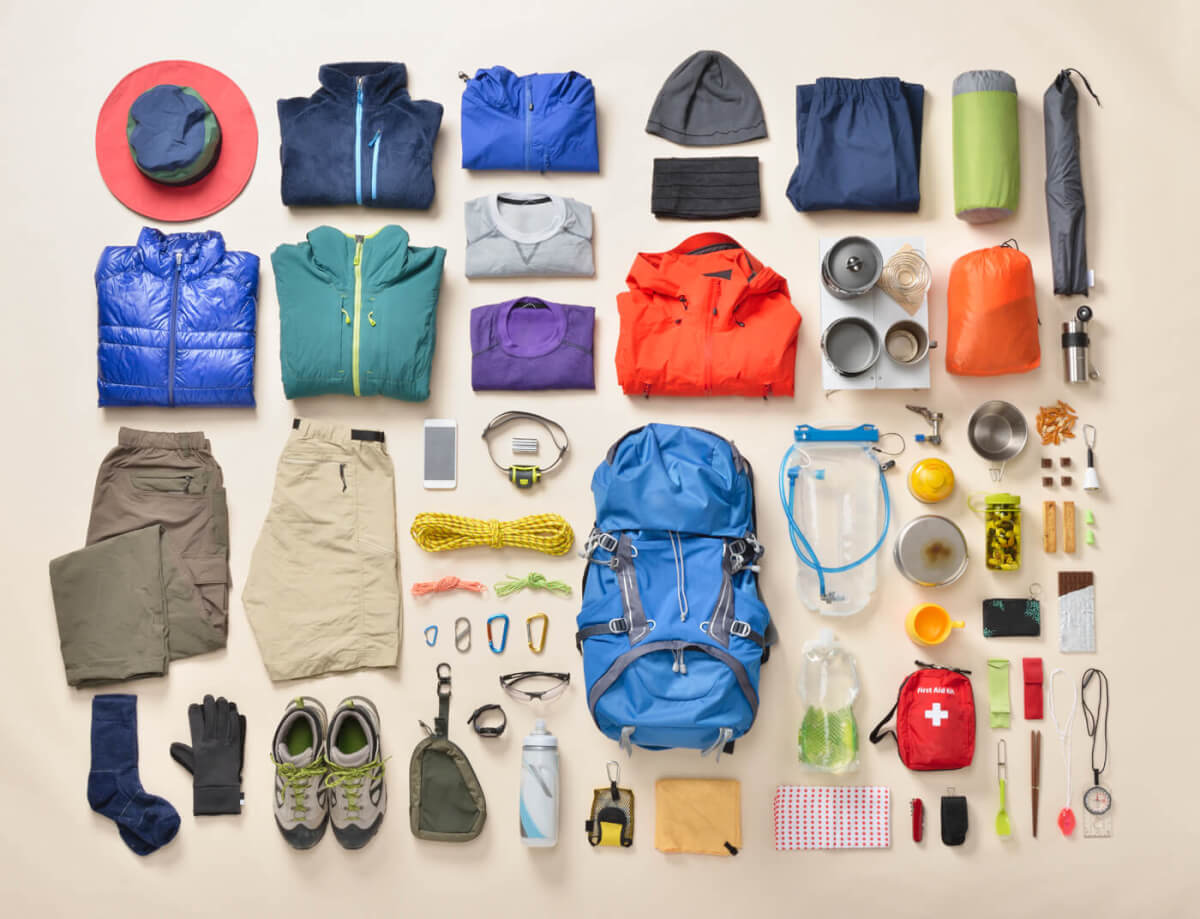 The Importance of Quality Equipment
When embarking on a trek in Nepal, having the right equipment is essential for both safety and comfort. From sturdy footwear and reliable backpacks to warm clothing and high-performance trekking poles, the right gear can make all the difference in your overall experience.
In recent years, the availability of luxury equipment rentals in Nepal has made it easier than ever for trekkers to access top-quality gear without the hassle of purchasing and transporting it themselves. With a focus on quality, performance, and convenience, luxury equipment rentals offer a hassle-free solution for trekkers seeking the best gear for their Himalayan adventure.
A Wide Range of Premium Gear
Luxury equipment rental providers in Nepal offer a diverse selection of top-of-the-line gear to suit the unique needs and preferences of each trekker. Some of the most popular items available for rent include:
Backpacks: Choose from a range of high-quality backpacks designed for optimal comfort and durability. Many luxury rental providers offer backpacks with adjustable straps, ergonomic designs, and ample storage space to accommodate all your trekking essentials.
Trekking Poles: Reduce strain on your knees and improve your stability on challenging terrain with a pair of lightweight, high-performance trekking poles.
Footwear: Find the perfect pair of hiking boots or shoes to keep your feet comfortable and protected throughout your trek. Luxury rental providers typically offer a range of sizes and styles to ensure a perfect fit.
Clothing: Stay warm and dry in the unpredictable Himalayan weather with a selection of premium clothing, including down jackets, waterproof trousers, and moisture-wicking base layers.
Sleeping Bags and Mats: Rest comfortably after a long day of trekking with a high-quality sleeping bag and mat designed for warmth and comfort at high altitudes.
Tents: Experience the great outdoors in style with a luxury tent that provides ample space, weather protection, and easy setup.
Convenience and Flexibility
One of the primary benefits of luxury equipment rentals in Nepal is the convenience they offer. Rather than purchasing and transporting gear from home, trekkers can rent the necessary equipment upon arrival in Nepal. This not only saves space in your luggage but also ensures that you have access to the latest and best gear on the market.
Additionally, luxury equipment rental providers often offer flexible rental periods, allowing you to rent gear for the duration of your trek and return it once your adventure is complete. This eliminates the need to store or maintain equipment that you may not use regularly.
Expert Advice and Support
Luxury equipment rental providers in Nepal typically have knowledgeable staff who can help you select the best gear for your trekking adventure. These experts can provide valuable advice on choosing the right equipment based on factors such as weather conditions, trekking routes, and personal preferences.
Furthermore, many luxury equipment rental providers offer ongoing support throughout your trek. Should you encounter any issues with your rented gear, you can rely on their assistance to address the problem quickly and efficiently.
In the heart of the Himalayas, Nepal is a paradise for thrill-seekers and outdoor enthusiasts. This stunning country, painted with picturesque landscapes and capped by the world's highest peaks, is a treasure trove of trekking adventures. Yet, to fully appreciate and safely navigate Nepal's challenging terrains, having the right equipment is crucial. For those seeking an elevated experience, luxury equipment rentals for trekking in Nepal offer a new perspective on adventure.
What Constitutes Luxury Trekking Equipment?
Luxury trekking equipment takes the concept of standard gear and elevates it to a whole new level. This equipment comprises state-of-the-art technologies and high-quality materials that provide superior comfort, increased safety, and enhanced performance. Whether it's ergonomic backpacks, ultralight tents, advanced navigation systems, or all-weather clothing, luxury equipment is designed to meet and exceed the demands of the most adventurous trekker.
Where to Rent Luxury Trekking Equipment in Nepal
Several rental services in Kathmandu and Pokhara offer a wide array of luxury trekking equipment. Companies like 'Himalayan Luxury Outfitters' and 'Peak Performance Rentals provide top-of-the-line gear from internationally recognized brands. These rentals offer everything from sleeping bags rated for extreme temperatures, crampons and ice axes for glacier traversing, to high-quality trekking poles and advanced GPS systems.
Benefits of Renting Luxury Trekking Equipment
Renting luxury trekking equipment in Nepal comes with numerous benefits:
Ease of Travel
Trekking equipment can be bulky and heavy, making it a hassle to transport from your home country. By renting in Nepal, you can travel lightly and avoid extra baggage fees.
Access to Top-Notch Gear
Luxury rental services offer the latest and greatest equipment on the market. This allows you to experience the benefits of high-end gear without the hefty price tag of ownership.
Professional Guidance
These services often come with experienced staff who can provide expert advice on the best gear for your specific trek, considering factors like route difficulty, weather conditions, and personal fitness levels.
Maintenance and Hygiene
Luxury rental services ensure that the equipment is well-maintained, sanitized, and ready for use. This saves you from the worry of equipment failure during your trek.
Trekking in Nepal is an experience like no other. It's an adventure that challenges the body, stimulates the mind, and uplifts the spirit. To fully immerse in this experience, equipping yourself with the right gear is paramount. Luxury equipment rentals for trekking in Nepal offer the chance to enhance your adventure, providing you with the comfort, safety, and performance you need to conquer the Himalayas.
Whether you're a seasoned trekker aiming to tackle the challenging terrain of Everest Base Camp, or a novice hiker looking to explore the serene trails of Annapurna, consider luxury equipment rentals for your next trekking adventure in Nepal. After all, a journey into the heart of the world's most majestic mountains deserves nothing less than the best.
Luxury equipment rentals for trekking in Nepal offer a convenient and flexible solution for trekkers seeking high-quality gear for their Himalayan adventure.
Luxury Trekking Package in Nepal
Luxury trekking Packages in Everest Region
If you need any further information, please contact us, Email: at [email protected], Phone: at +977- 985 100 5129 (WhatsApp)