Trekking in Nepal is an unforgettable adventure, with its dramatic landscapes, rich cultural heritage, and the towering peaks of the mighty Himalayas. Traditionally, trekking in Nepal has meant staying in basic teahouses or tents along the way, but that's all changing with the introduction of luxury camping and glamping options. In this blog, we'll explore the world of luxury camping and glamping in Nepal, offering discerning travelers the perfect blend of adventure and indulgence.
The Rise of Luxury Camping and Glamping
Luxury camping and glamping are transforming the way travelers experience trekking in Nepal. No longer do you have to choose between stunning vistas and creature comforts; with luxury camping and glamping, you can have both. These upscale accommodations offer a unique blend of adventure and relaxation, allowing you to immerse yourself in the natural beauty of Nepal without compromising on comfort.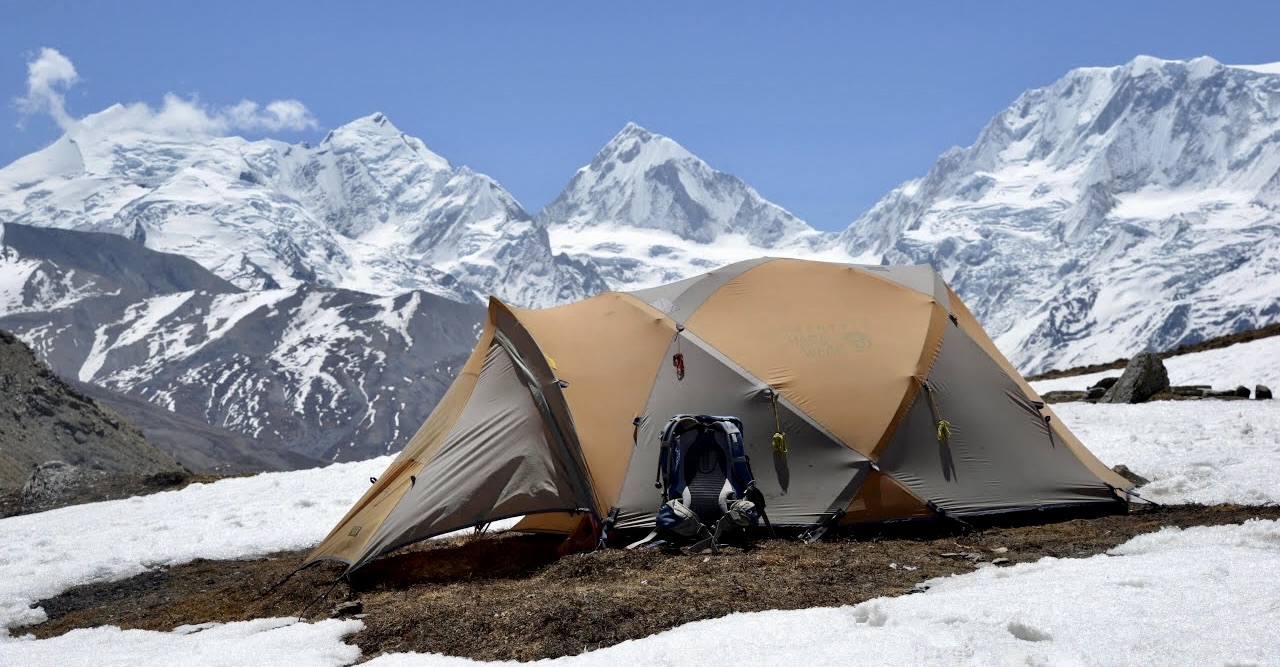 Luxury Camping: An Elevated Experience
Luxury camping in Nepal offers an unparalleled level of comfort and convenience while still maintaining the essence of an authentic trekking experience. These campsites feature spacious, weather-resistant tents with comfortable beds, private bathrooms, and sometimes even electricity. You'll enjoy gourmet meals prepared by skilled chefs, ensuring that you're well-nourished for the next day's adventure.
Glamping: The Ultimate in Outdoor Luxury
Glamping takes the concept of luxury camping to new heights, offering an unmatched level of opulence and sophistication. Glamping sites in Nepal boast upscale amenities, such as plush beds, en-suite bathrooms with hot showers, and even heated floors. Often, these sites also feature common areas, like lounges and dining tents, where you can unwind with fellow trekkers after a day of exploration. With glamping, you'll experience the best of both worlds – the thrill of trekking through the majestic Himalayas and the indulgence of a luxurious retreat.
Sustainability and Eco-Friendliness
We prioritize sustainable and eco-friendly practices, ensuring that your stay has a minimal impact on the environment. From solar-powered electricity and waste management systems to locally sourced materials and eco-friendly toiletries, these sites demonstrate a strong commitment to responsible tourism.
Customizable Itineraries
Luxury camping and glamping options are available on a variety of trekking routes throughout Nepal, catering to different preferences and abilities. Whether you're an experienced trekker looking to conquer the Everest Base Camp or a leisure traveler seeking a more relaxed journey through the Annapurna region, there's a luxury camping or glamping experience designed for you.
A Deeper Connection with Nature
Luxury camping and glamping allow you to forge a deeper connection with the natural beauty of Nepal, as you spend your nights enveloped by the sights, sounds, and smells of the great outdoors. Far from the distractions of modern life, you'll have the opportunity to truly unwind and experience the magic of the Himalayas at your own pace.
Luxury Camping
Everest Summit Lodges
Everest Summit Lodges offer an exquisite trekking experience for those looking to explore the Everest region. These luxury lodges are strategically located along the route to Everest Base Camp, providing trekkers with comfortable accommodations, delicious meals, and unparalleled views of the Himalayas. Each lodge is designed with traditional Nepalese architecture in mind, blending seamlessly with the surrounding environment. Guests can enjoy hot showers, heated rooms, and access to well-stocked bars and libraries after a long day of trekking.
Annapurna Luxury Lodge Trek
The Annapurna Luxury Lodge Trek is perfect for travelers seeking a comfortable journey through the Annapurna region. Along the trail, trekkers will find luxurious lodges with spacious rooms, en-suite bathrooms, and stunning views of the surrounding mountains. Each lodge offers a variety of amenities such as Wi-Fi, heated dining rooms, and even massage services to help guests unwind after a challenging day. The trekking route showcases the diverse landscapes of Nepal, from lush forests to barren mountain passes, all while providing a high level of comfort and service.
Glamping Options
The Pavilions Himalayas
Nestled in the Pokhara Valley, The Pavilions Himalayas is an eco-friendly glamping resort that offers guests a unique blend of luxury and sustainability. The resort features a collection of spacious and well-appointed tents, each with its own private veranda, offering stunning views of the Annapurna range. Guests can indulge in locally sourced, organic meals at the on-site restaurant, and unwind at the luxurious spa after a day of trekking. The Pavilions Himalayas also offers guided treks and excursions, allowing guests to explore the nearby villages, lakes, and mountains.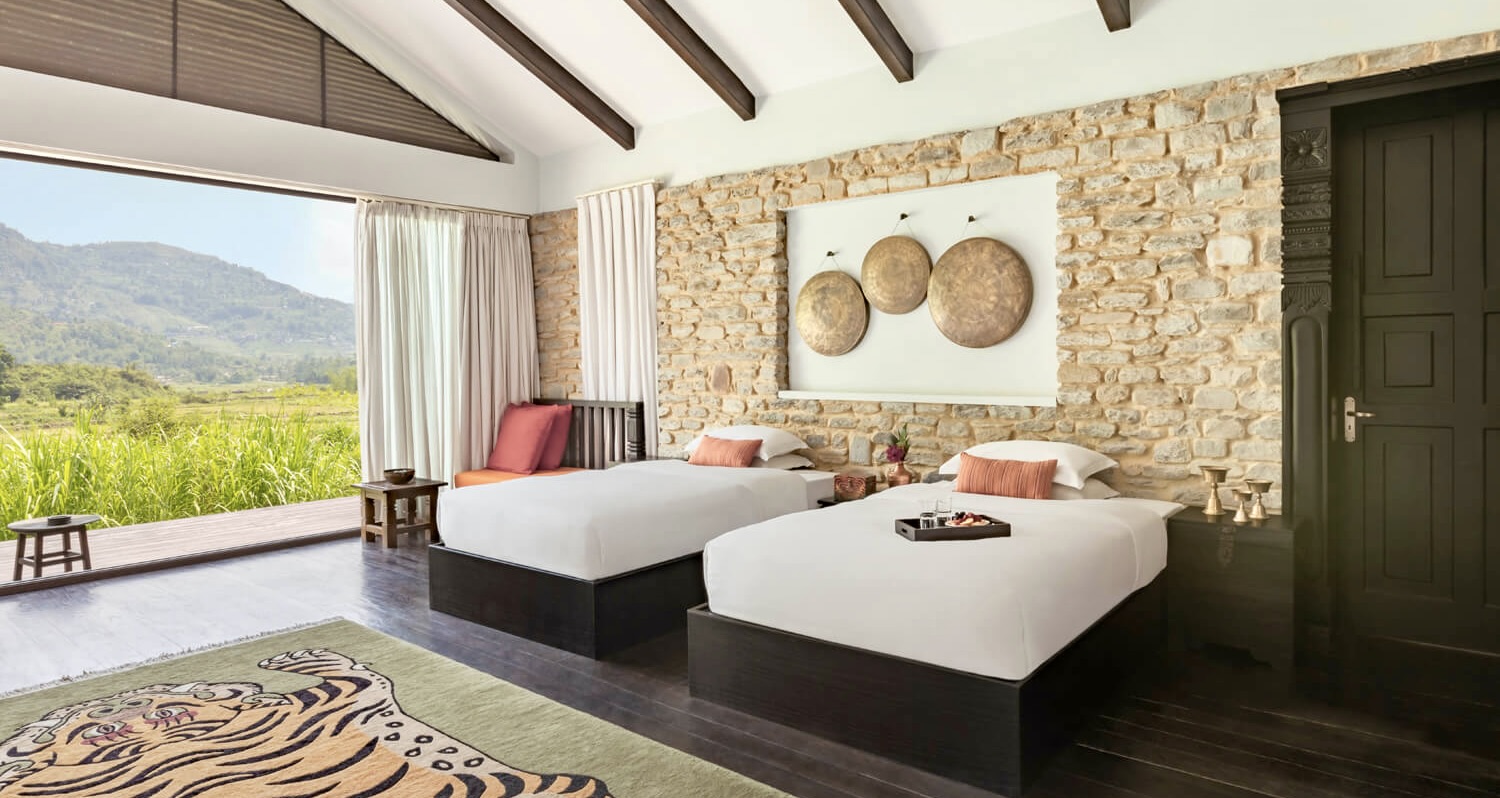 Yeti Mountain Home - Mountain Lodges of Nepal
Yeti Mountain Home is a collection of six glamping lodges situated along popular trekking routes in the Solu-Khumbu region. Each lodge boasts cozy, well-furnished rooms with en-suite bathrooms and spectacular views of the surrounding mountains. Trekkers can enjoy delicious, home-cooked meals prepared with fresh, local ingredients. The lodges are located in close proximity to popular trekking destinations such as Namche Bazaar, Thame, and Monjo, offering guests the perfect blend of comfort, convenience, and adventure.
Trekking in Nepal no longer has to mean sacrificing comfort and luxury. With a growing number of high-end camping and glamping options, travelers can now embark on unforgettable adventures in the heart of the Himalayas while enjoying world-class amenities and services. From the breathtaking Everest region to the picturesque Annapurna trails, luxury accommodations are transforming the trekking experience in Nepal, offering guests the opportunity to connect with nature without compromising on comfort.
Luxury camping and glamping options for trekking in Nepal offer an enchanting blend of adventure, comfort, and connection with nature. With upscale accommodations, delicious cuisine, and a strong commitment to sustainability, these experiences provide the perfect backdrop for an unforgettable journey through the majestic Himalayas. Whether you're a seasoned trekker or a first-time visitor, luxury camping and glamping in Nepal will forever change the way you explore this extraordinary country.
Luxury Trekking Package in Nepal
Luxury trekking Packages in Everest Region
If you need any further information, please contact us, Email: at [email protected], Phone: at +977- 985 100 5129 (WhatsApp)