Even though Nepal is a small Himalayan country, it is a wonderful place for a naturalist who wants to see the world's best collection of flora and fauna. It is unsurprising that Nepal has a great range of wild floras and faunas that are uncommon to locate in the world, despite its modest size of fewer than 100,000 square miles. Whether you are on a Nepal wildlife trip, trekking in the Himalayan region, on a Nepal village homestay trip, or planning a walk through Nepal's national parks or conservation zones, you will undoubtedly come across the different colors of Nepal's flora and fauna.
As you go into Nepal's deep jungle, you'll see everything from the unusual Lophophorus to the elusive Royal Bengal Tiger, the endangered One-Horned Rhino to the unique Snow Leopard, and the world's biggest collection of birds. Furthermore, numerous sorts of plants can be found in Nepal's geographical extremes. It spans the Trans-Himalayan region's treeless steppes, the upper valleys' birch, silver fir, larch, and hemlock, and the intermediate altitudes' oak, pine, and rhododendron, as well as Terai's large Sal and Sissau forests.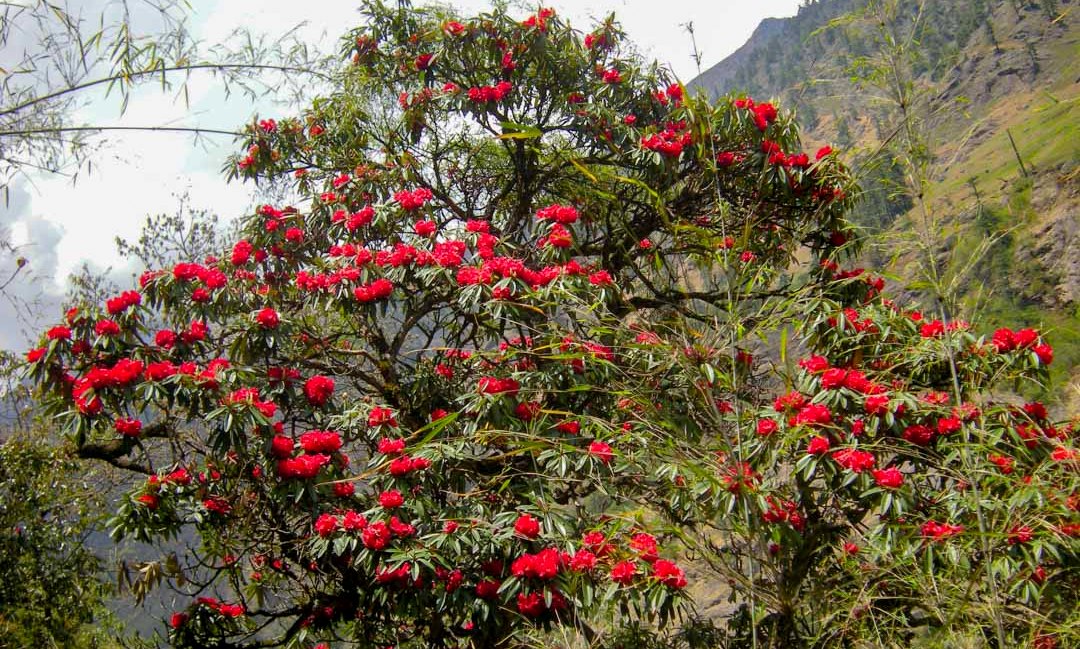 Nepal's unique terrain, along with a diverse variety of physiographic and climatic conditions, has produced a wealth of biodiversity. At the species level, fast change along the environmental gradient leads to significant beta diversity. Despite covering only 0.1 percent of the planet, the country is home to roughly 3% and 1% of the world's known flora and fauna, respectively. The Terai savannah or meadow, the Nepal Himalayan foothills, and the hilly regions' ecological domain are among Nepal's protected areas, which cover 1,47,181 km of the country's total area. The height of Nepal varies from 70 meters to 8848 meters. The Himalayas have 11 bioclimatic zones, spanning from the tropical zone below 500 meters to the arctic zone above 5000 meters, thanks to its extraordinary altitudinal slope. Botanists discovered 5160 different blooming plant varieties and 1120 different non-blooming plant varieties. The zoologists discovered 181 warm-blooded animal species, 123 reptile species, 844 bird species, 43 land, and amphibian species, 635 butterfly species, 24 herpetofauna species, and 185 freshwater fish species, all of which are endemic to the country.
Tropical Zone (up to 1000m)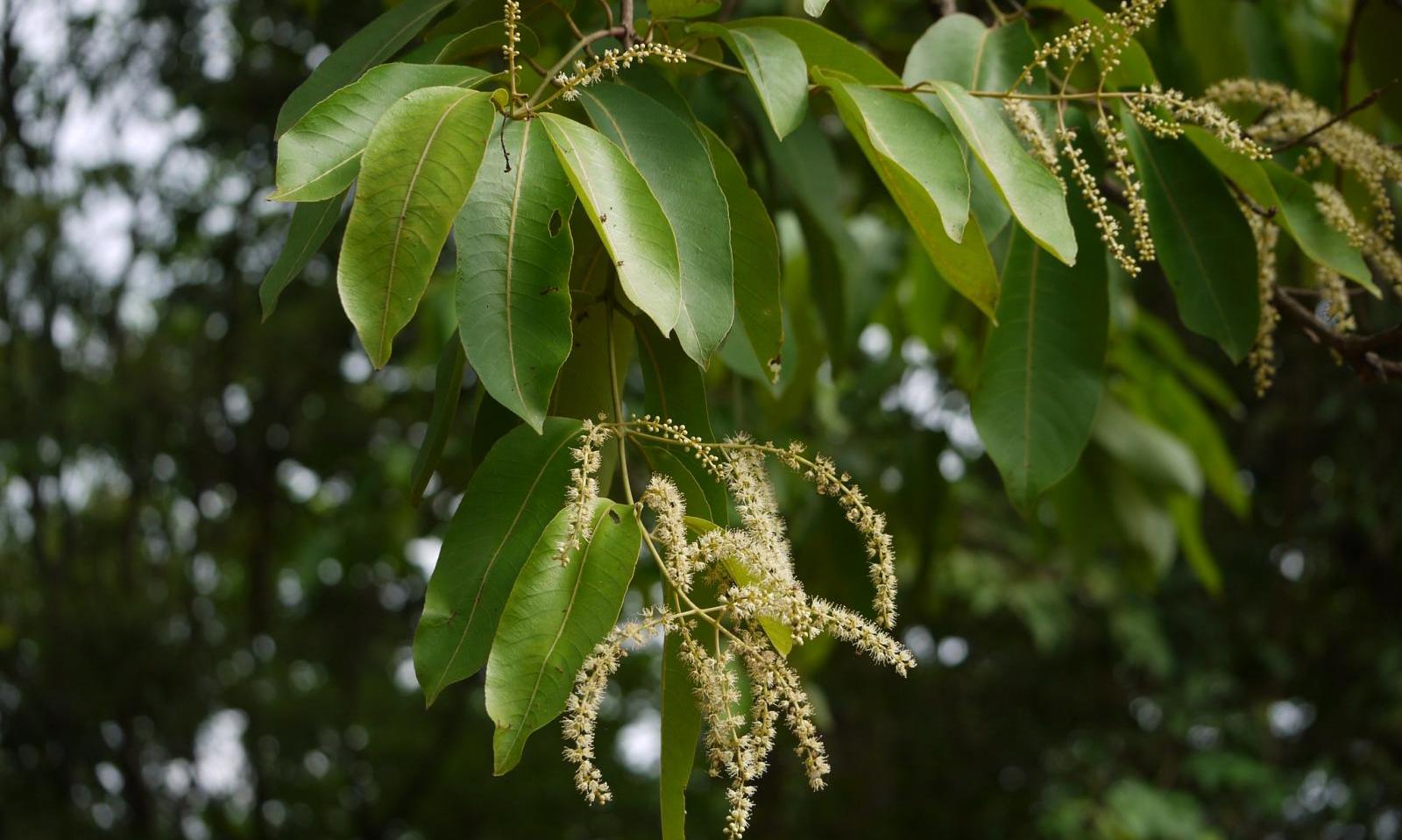 The tropical zone encompasses a considerable portion of the lowlands and lower hills. This area contains flora such as Sal, Simal, Asna, and Pinus Rosburghi. Peacocks, jungle fowl, black partridges, and other migrating birds can be found there. The tropical zone is home to tigers, deer, gaurs, leopards, buffaloes, rhinos, and other animals. The rivers of this zone are home to crocodiles and Gangetic dolphins. Tall elephant grasses and acacia are two other distinctive species found in the tropical zone. Also, rosewood and silky cottonwoods, which bloom in the spring with vivid red blossoms.
Also Read: Bird Watching in Nepal.
Subtropical Zone (1100m-2400m)
The sal woodlands give way to the more cold-tolerant plants as you gain altitude. The unusual chir pine is among them. Autumn-blooming chestnuts and the spring-blooming schima, a fruiting tree species distantly related to the tea bush, are examples of deciduous trees.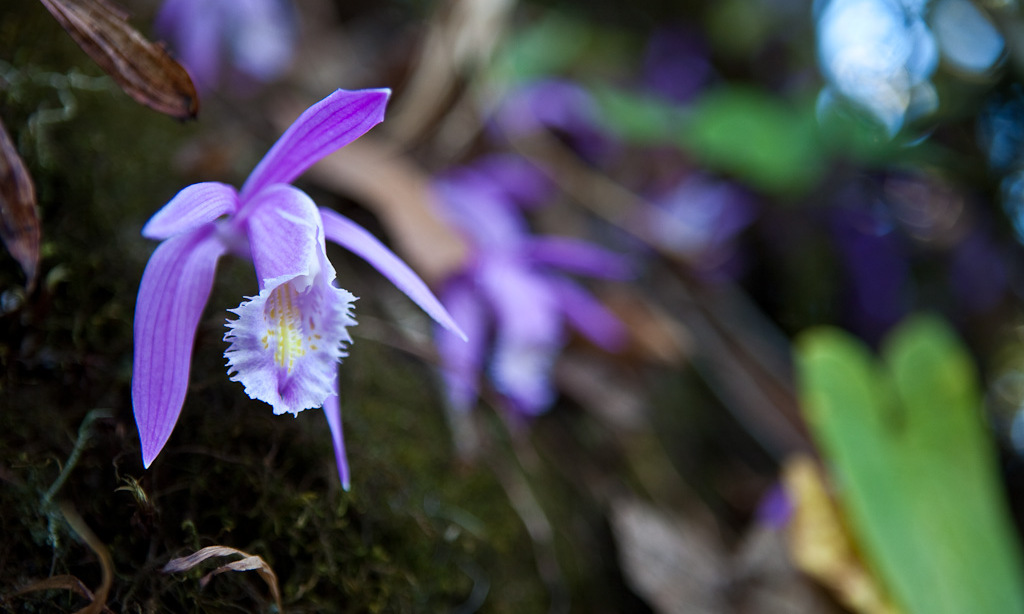 The subtropical zone extends all the way to Nepal's Mahabharata range. It features various green hills and the Himalayan range's outer core. The subtropical zone encompasses huge rivers such as the Karnali, Saptakoshi, and Narayani. This area is home to Oak, Rhododendron, and Orchids, among other species of vegetation. It is also home to a variety of wild creatures. Ghoral, Bear, Deer, and Wild Boar, as well as various bird species, are among them.
Also Read-Best Time to Visit Nepal
Temperate(Low & Upper) Zone (2500m-4000m)
It is the large Himalayan zone, which comprises coniferous forest species such as Horse chestnut, maple, walnut, alder, and birch trees can be found when there is enough water. Swaths of blue pines, which thrive on south-facing hills, break up the deciduous forests.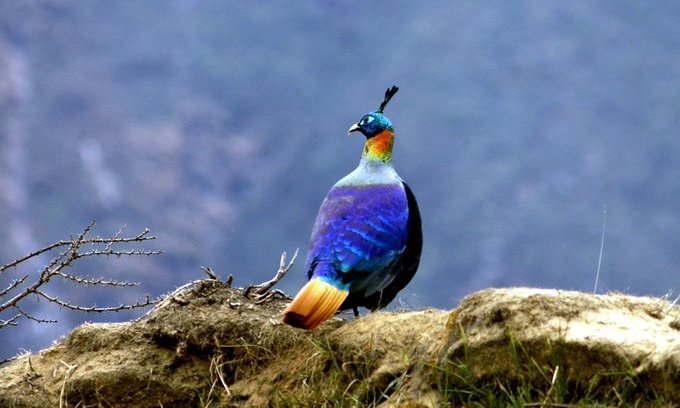 Brown oaks, varieties of rhododendron, bamboo, and the Himalayas' most characteristic flora can all be found in this area. Some of the wild animals found in this area include the Red Panda, Himalayan Black Bear, Serow, Himalayan Tahr, Ghoral, Barking Deer, and Wild Boar. Danfe, a beautiful national bird found in the temperate zone, is one of the various kinds of birds. At this elevation, the pin forests consist of blue pines, spruces, firs, and hemlocks.
Please, click here for the Jungle Safari tour Packages.
Subalpine and Alpine Zone (More than 4000m)
The flora in this area is dominated by rhododendron, juniper scrub, and other woody species. Himalayan marmots, mouse hares, thars, musk deer, snow leopards, and blue sheep are among the fauna. The subalpine and alpine zones are home to lammergeyer, snowcock, snow partridge, and bunting, as well as redstarts and dippers. edelweiss, gentians, and anemones, which can live up to 5500 meters, can be found in the alpine meadows that define this elevation.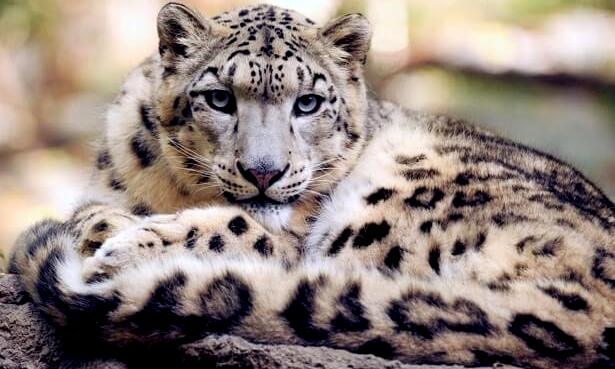 Whether visiting Chitwan National Park, taking a tour to Bardia National Park, or trekking in the Dolpa or Everest regions, you will be immersed in nature's vast diversity, which is unrivaled anywhere else on the planet. The abundance of vegetation and animals increases as you travel through the lower altitudes of Nepal. Nepal is a wildlife, animal, and bird lover's delight, thanks to its tremendous diversity of flora and fauna.
Here are some tour options that will allow you to see a portion of Nepal's wildlife.
Bardiya National Park Jungle Safari
Trekking is another option for seeing the wildlife of different Nepali regions.
If you need any further information, please contact us, Email: [email protected], Phone: +977- 985 100 5129 (WhatsApp)