If you're planning a luxury trekking experience in Nepal, you can expect to have access to a variety of delicious and nutritious meals along the way. Luxury Holidays Nepal provides expert chefs and kitchen staff who prepare a variety of international and local dishes using fresh and organic ingredients.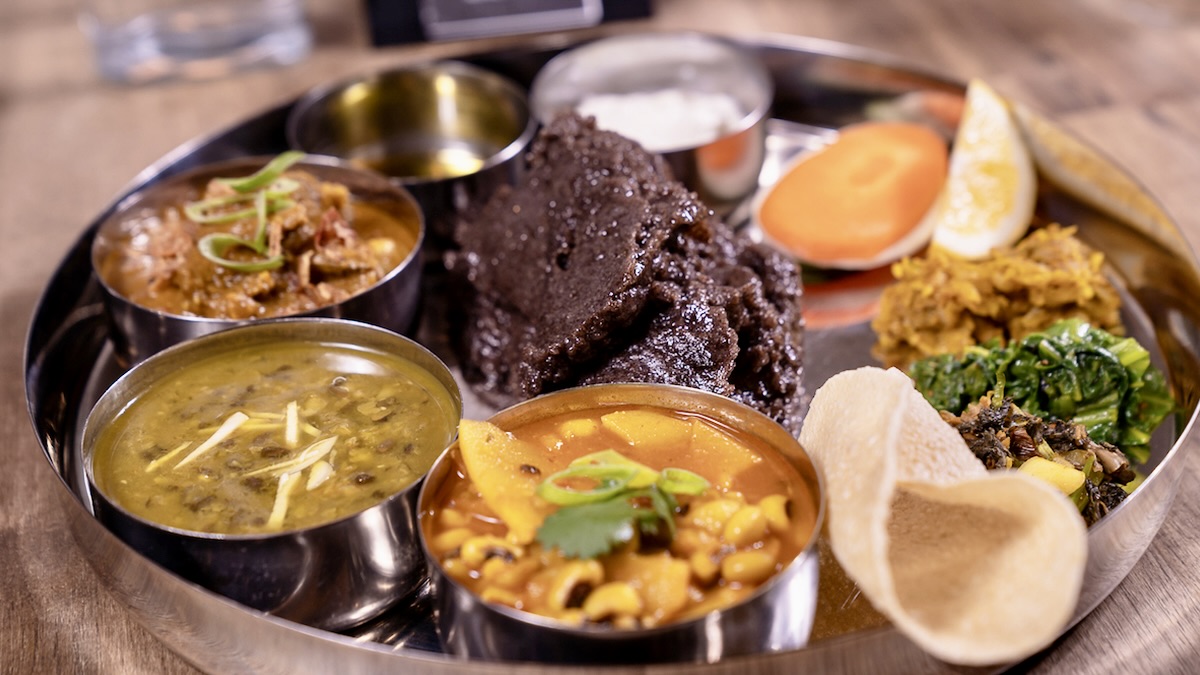 In general, you can expect to enjoy a mix of Western and Nepalese cuisine on your luxury trekking adventure in Nepal. Some popular Nepalese dishes that you may encounter include dal bhat (a lentil soup served with rice and vegetables), momos (steamed dumplings filled with meat or vegetables), and chow mein (a stir-fried noodle dish). Western dishes such as pasta, sandwiches, and soups are also commonly served.
Here are some of the foods you might encounter:
Dal Bhat: This is the staple food of Nepal, consisting of rice and lentil soup (dal), served with a vegetable curry and often accompanied by pickles, chutney, and yogurt.

Momos: These are Nepalese-style dumplings that can be filled with meat, vegetables, or cheese, and are usually steamed or fried.

Thukpa: This is a hearty soup made with noodles, vegetables, and meat or tofu, and is a popular dish in the Himalayan regions of Nepal.

Sherpa Stew: This is a meat and vegetable stew that is popular among the Sherpa people who live in the mountainous regions of Nepal.

Chana Masala: This is a spicy vegetarian dish made with chickpeas and a range of spices, often served with rice or naan bread.

Yak meat: If you are feeling adventurous, you may want to try yak meat, which is a lean and flavorful meat that is popular in the Himalayan regions of Nepal.

Thali: This is a platter of small dishes that typically includes rice, dal, vegetable curry, and meat or tofu, and is a great way to sample a variety of Nepalese dishes in one meal.
We offer a more refined dining experience, with multi-course meals served in dining tents or lodges with stunning mountain views. Some may even offer wine or other alcoholic beverages to enjoy with your meal.
If you have specific dietary requirements or preferences, it's important to communicate with us in advance so that they can make appropriate arrangements. We are equipped to cater to a range of dietary needs, including vegetarian, vegan, gluten-free, and dairy-free options.
Overall, you can expect to be well-fed and well-taken care of during your luxury trekking experience in Nepal, with a range of delicious and nourishing meals to keep you energized throughout your journey.