Equipment is crucial in the realm of mountaineering, often holding equal importance as an Oxygen cylinder when ascending towering summits. Places like Nepal are renowned for the majestic Himalayas, showcasing some of the world's premier peaks for climbers. Embarking on these prestigious climbs necessitates a selection of specialized and indispensable gear to ensure safety and support at every elevation.
It's not uncommon for trekkers and climbers to sometimes overlook or forget to assemble their essential gear. The thrill and allure of mountaineering in Nepal can indeed overshadow the meticulous preparation required. Recognizing these challenges, this blog aims to serve as a comprehensive guide, streamlining your preparation process and ensuring you're well-equipped for your adventure.
---
Essential Peak Expedition and Climbing Equipment in Nepal
1. Ice Axe
Ice ax is inarguably the most vital tool required for climbing in Nepal. An ice ax is primarily required and usable while ascending or descending snow/ice paths. Along with that, it can also use to improvise your anchor and balance while making a steep climb. Ice ax also plays a great role and is best usable to stab at a point if any unexpected slips happen. One multi usable Ice ax is also best to use as a walking stick too. With a much more important role, The ice ax is one of the most essential tools for climbing in Nepal.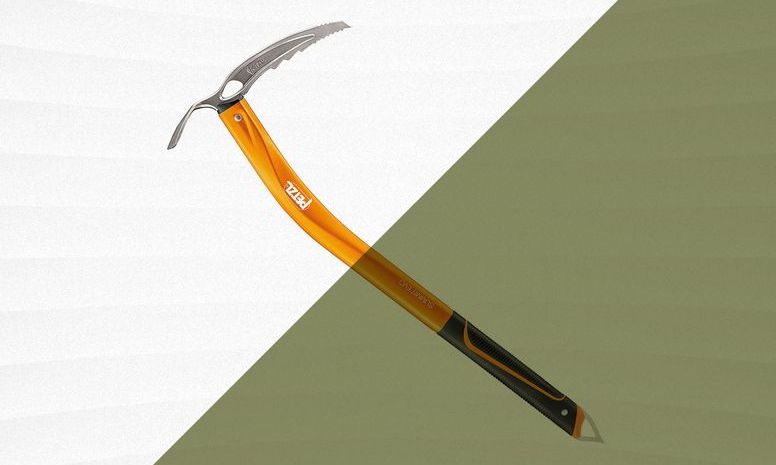 You must have at least an ice ax to climb the peak in Nepal.
---
2. Crampons
The crampon is another useful tool for mountaineering. Crampons are metal plates fixed with spikes to set on the boot for an easy walk on ice and a slippery rocky path. Crampons are supposed to term for a grappling hook. It is usable in many other situations such as passing glaciers, snowfields, and icy fields.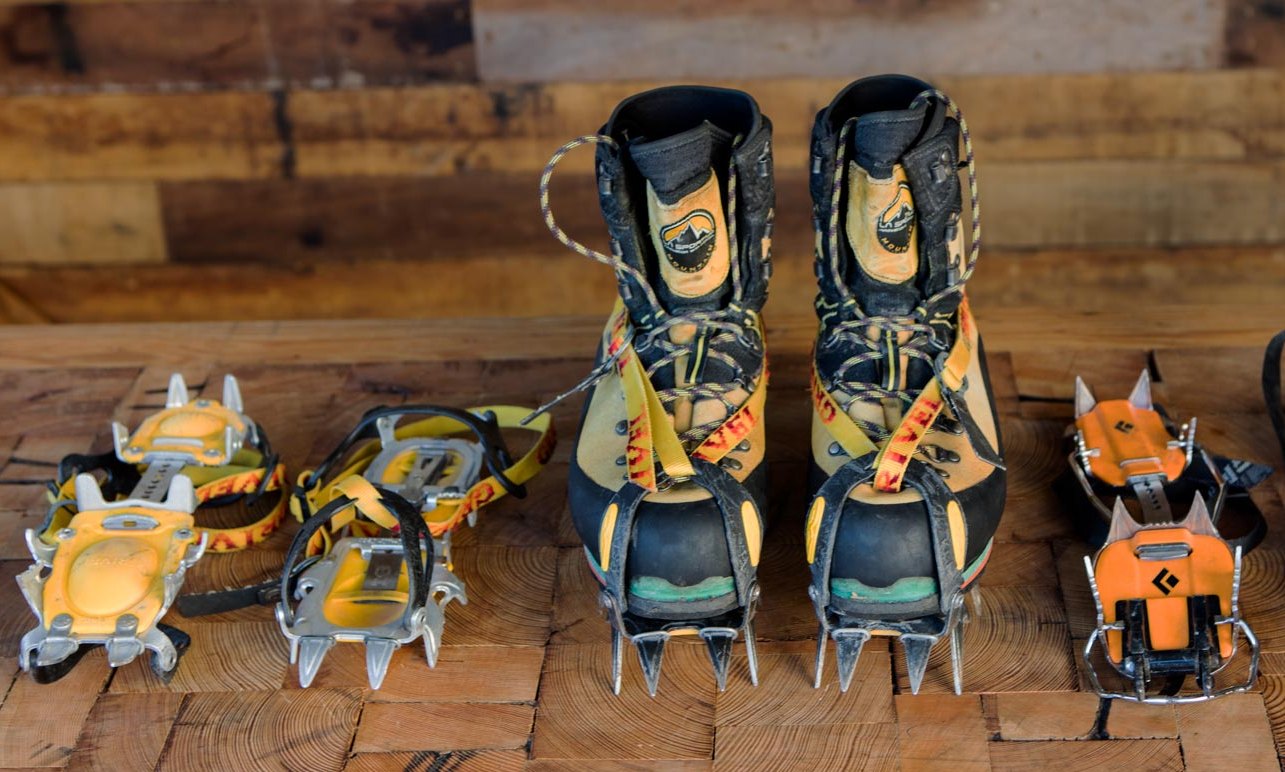 It is also best for walking scale ice-smeared rock. Semi-Rigid constructed fixed horizontal Crampons are the best suitable types for peak climbing in Nepal.
---
3. Harness
The harness is one best fitting tools to keep while climbing peaks in Nepal. It is best usable while climbing with the support of a rope or an anchor point. Please choose one best-fitting sit harness and make sure of no discomfort in the upper thigh and groin area.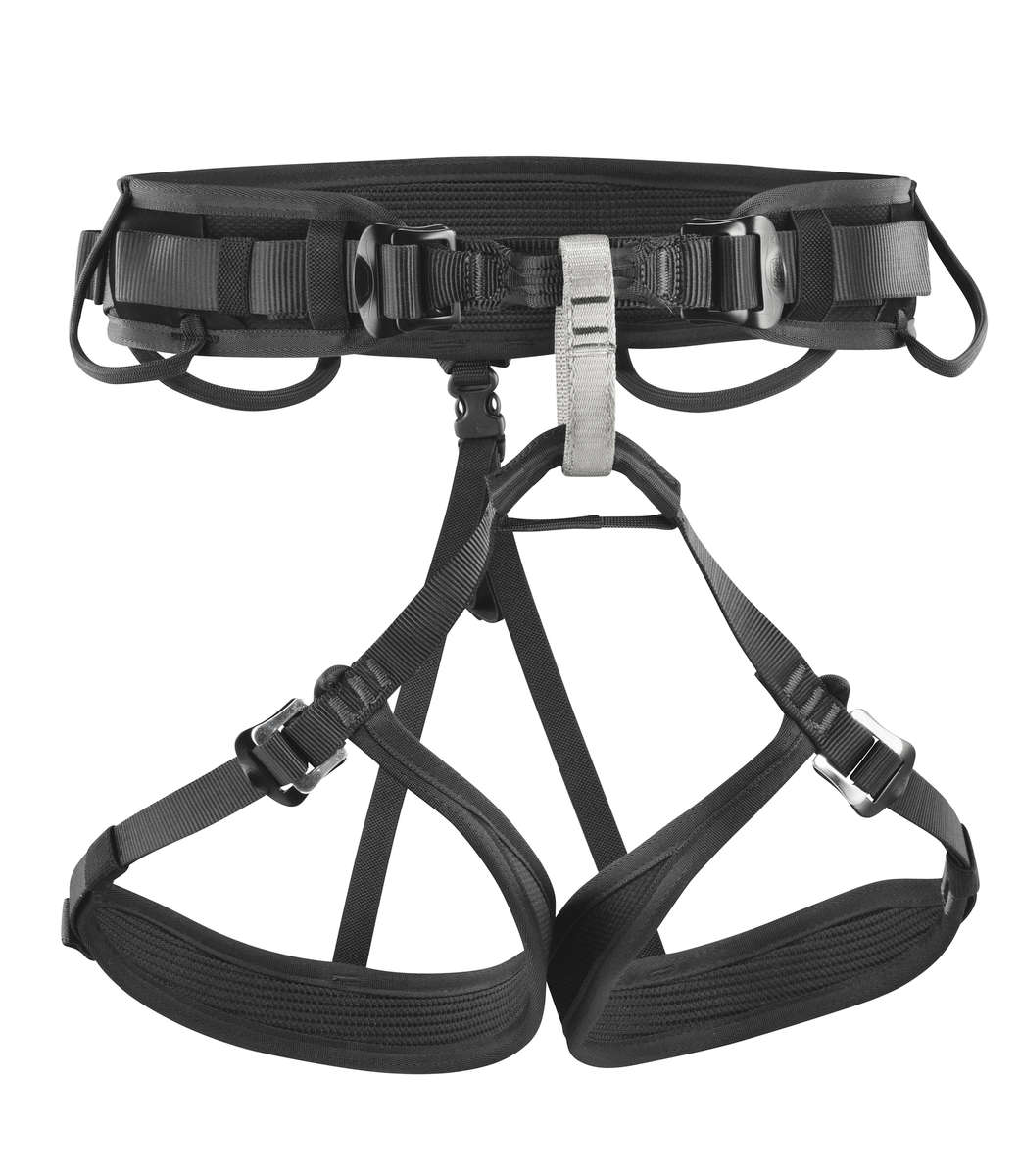 ---
4. Tape Slings
Tape slings are best designed for attaching the climbers and hikers to the anchor. Slings create equalized anchor systems and reduce the drag of rope and gear clipped. Basically, nylon-made slings are best for peak climbing in Nepal.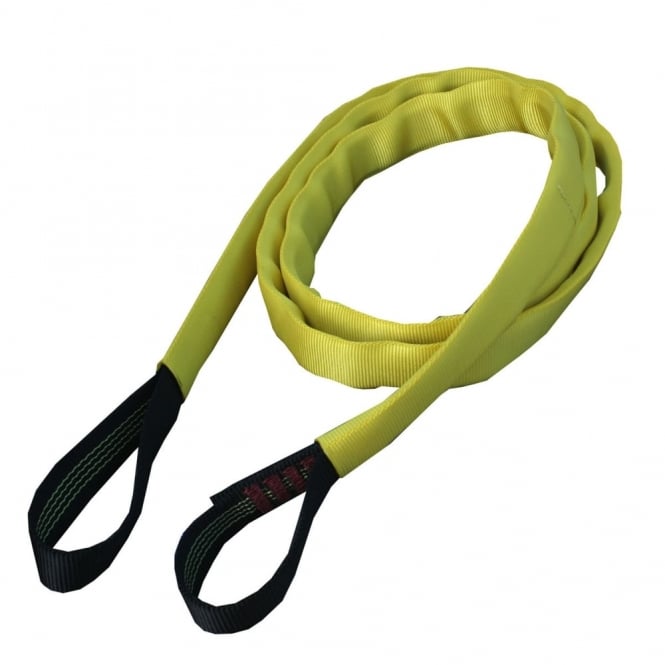 ---
5. Screwgate carabiners
The carabiner is another essential tool for peak climbing. Carabiners are used for critical safety systems while mountain or rock climbing. It is a hand-to-hand multi-purposeful tool to hook up with rope-intensive climb. We recommend taking at least 4 carabiners- 2 lockings and 2 unlocking for Peak climbing in Nepal.
---
6. Descender/Eight figure
8 Figure descenders are one important peak climbing equipment to use as friction breakers while descending from up to down using the rope. It reduces the friction of ropes and makes long durability. It is also best for steady and controlled descent using the rope.
---
7. Plastic mountaineering boots
Plastic Mountaineering boot is another essential Mountaineering gear to most check. While selecting boots, most consider matching up and fitting with Crampons. A better combination of boot and crampon makes it more comfortable while walking or climbing. Plastic Mountaineering boots allow every climber to take their feet drier. It also helps to reduce some foot complications such as Frostbite.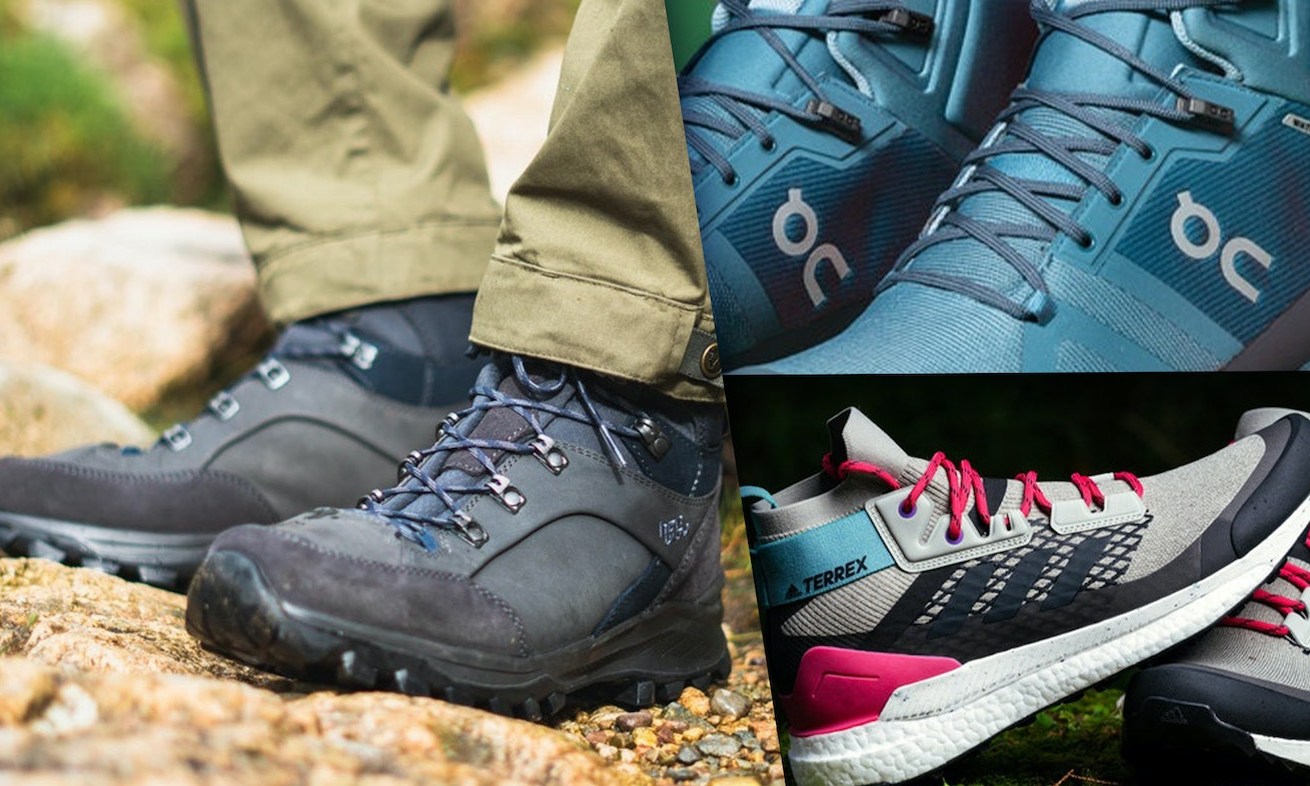 ---
8. Ascender/Jumar
Jumar/Ascender is also one of the essential types of equipment for peak climbing in Nepal. Ascender is most required while climbing up the fixed rope on the trails. This metal mechanical tool performs the task of a component within a rope hauling system.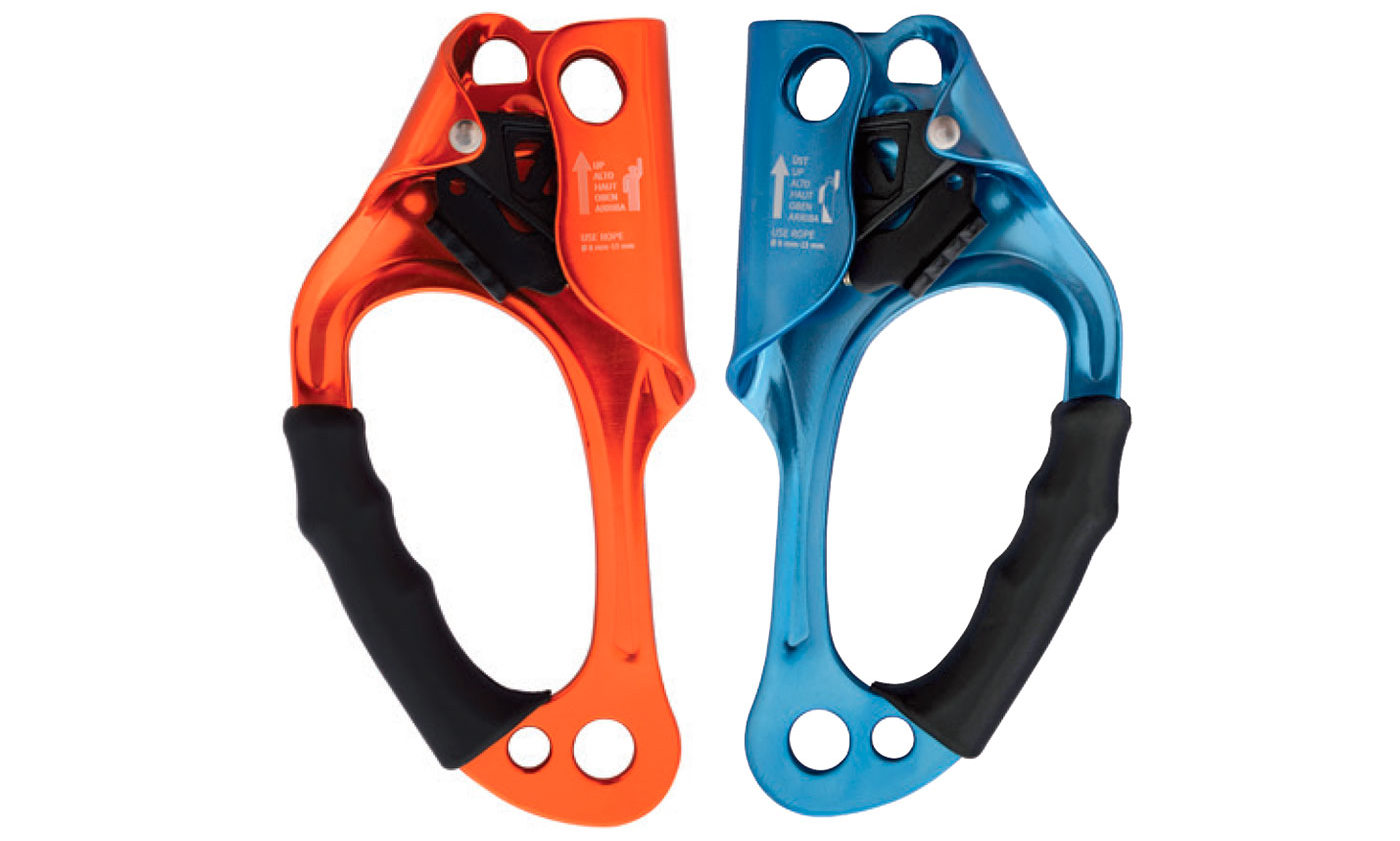 ---
9. Helmet
The helmet is also the most essential and important peak climbing tool. It protects everyone from chilly winds and snowfalls as well as protects them while falling from or slipping down from the height.
Many mountaineers opt not to wear a helmet, but the importance of helmets cannot be emphasized more when it comes to scaling a peak.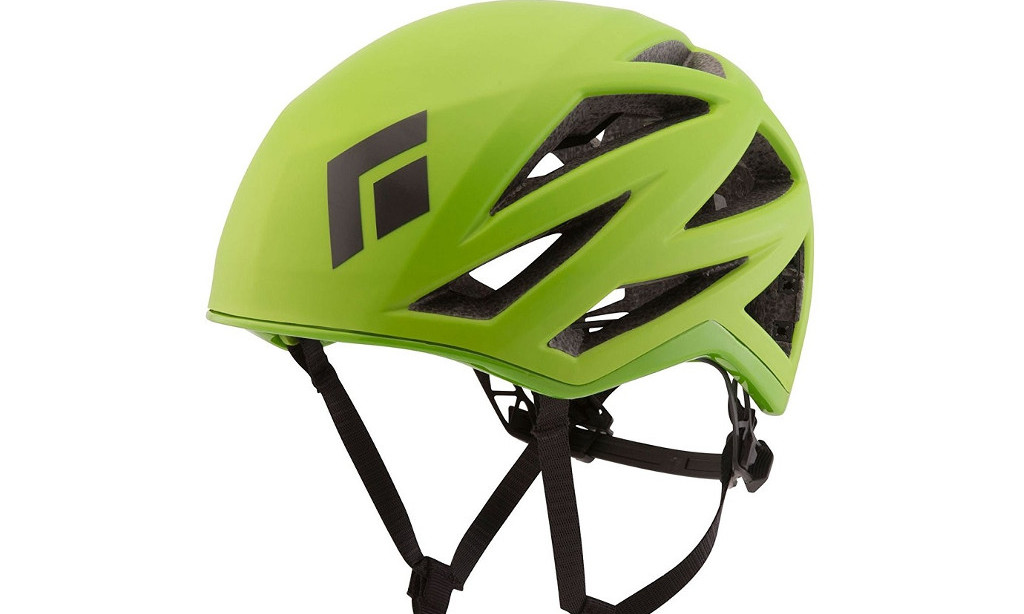 It seems trivial, but the helmet must be an essential component of your packaging list, and would certainly keep you safe from any head injuries that could ruin your entire trip. Better safe than being sorry.
---
10. Snow Bar
The snow bar is supportive to behold the rope in place for secured weight support of the climbers. It is a useful device for protection from falls and holding static loads.
---
11. Rope
The rope is a more essential tool while peak climbing in Nepal. The tough and hard snowfield of the Himalayans required taking the support of rope to ascend or descend. Either static or dynamic rope plays a major role in support while trekking.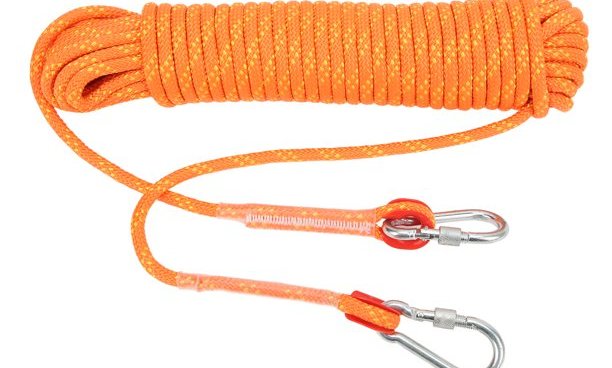 ---
12. Ice Hammer
Although an ice hammer is not required all on the way, an Ice hammer is used to break hard snow and ice. Sometimes it requires more power to strike a snow bar or break the iceberg and in that time, the ice hammer is so supportive.
---
13. Ice Screw
Ice screw is used while tackling steep icy surfaces and can be used as a running belay or anchor. Not all peaks need this kit, but so usable sometimes too.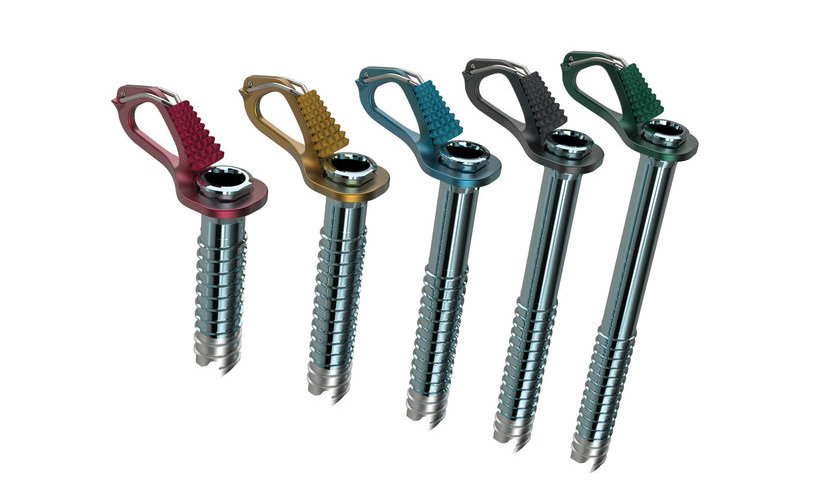 ---
some other important but less used tools are:
Compass
Chalk Bag With Chalk Power
Climbing Gloves
Multi-LED Head Lamp
Prusik cords
extra Batteries
Avalanche Transceivers(only one is enough for a group)
Pulleys
Snow Shovels (not so much important), etc.
Peak climbing is always something special and thrilling activity to spend your vacation with extraordinary time and memories. Peak climbing in Nepal is one best Peak Climbing options. There is no doubt to say as a top destination for Peak Climbing and as listing Nepal at no. 1 or top. The extreme Himalayas require some special tools to accomplish the trip. You need some tools as listed above.
---
Buy or Rent Peak Climbing Equipment in Nepal
After a long course and talking, this point also takes some space too. It is always hard to bring such tools from your home country. Even buying for only one climb is also a little waste of investment.
Most of the peak climbing agencies support you to find such equipment in the market either to buy or to hire only for a climb. You can make a shortlist of those required tools with negotiation and discussion with a Guide and climb arranger.
Important Reminders
Do not compromise the quality of the gears.
Understand how each gear works correctly and buy your gears early
Get rid of extraneous luxury items
Seasonal variations will affect the equipment needed.
Tips
If you don't want to make an investment, you can always rent equipment.
Before heading to the mountain, check the sizes, particularly for the boots.
While testing on the boots, wear summit socks.
If you are a multi-time trekker or usually make mountaineering activities, we suggest buying your own better quality tools that will be always supportive for you, and no need to rent gear each time you travel to the Himalayan area.
Luxury Holidays Nepal has some elite peak climbing plans with attractive offers and bonuses. We offer 8000 m peaks, 7000 m peaks, 6000 m peaks, etc for climbing.
For the Complete Guide to Climbing and Expedition in Nepal, please click here.
If you are looking for different kinds of Climbing and Expedition in Nepal or If you need any further information, please contact us, Email: at [email protected], Phone: at +977- 985 100 5129 (WhatsApp)