Nepal, a country of diverse cultures and religions, offers a wide range of cultural and historical tours that allow visitors to delve into its rich heritage. The country's amalgamation of four castes and 36 sub-castes reflects the perfect harmony among its people. Nepal's cultural tours showcase ancient cities, temples, and monuments, providing insights into its centuries-old history, mythologies, and religious practices. The friendly and welcoming Nepali people contribute to the overall charm of the country.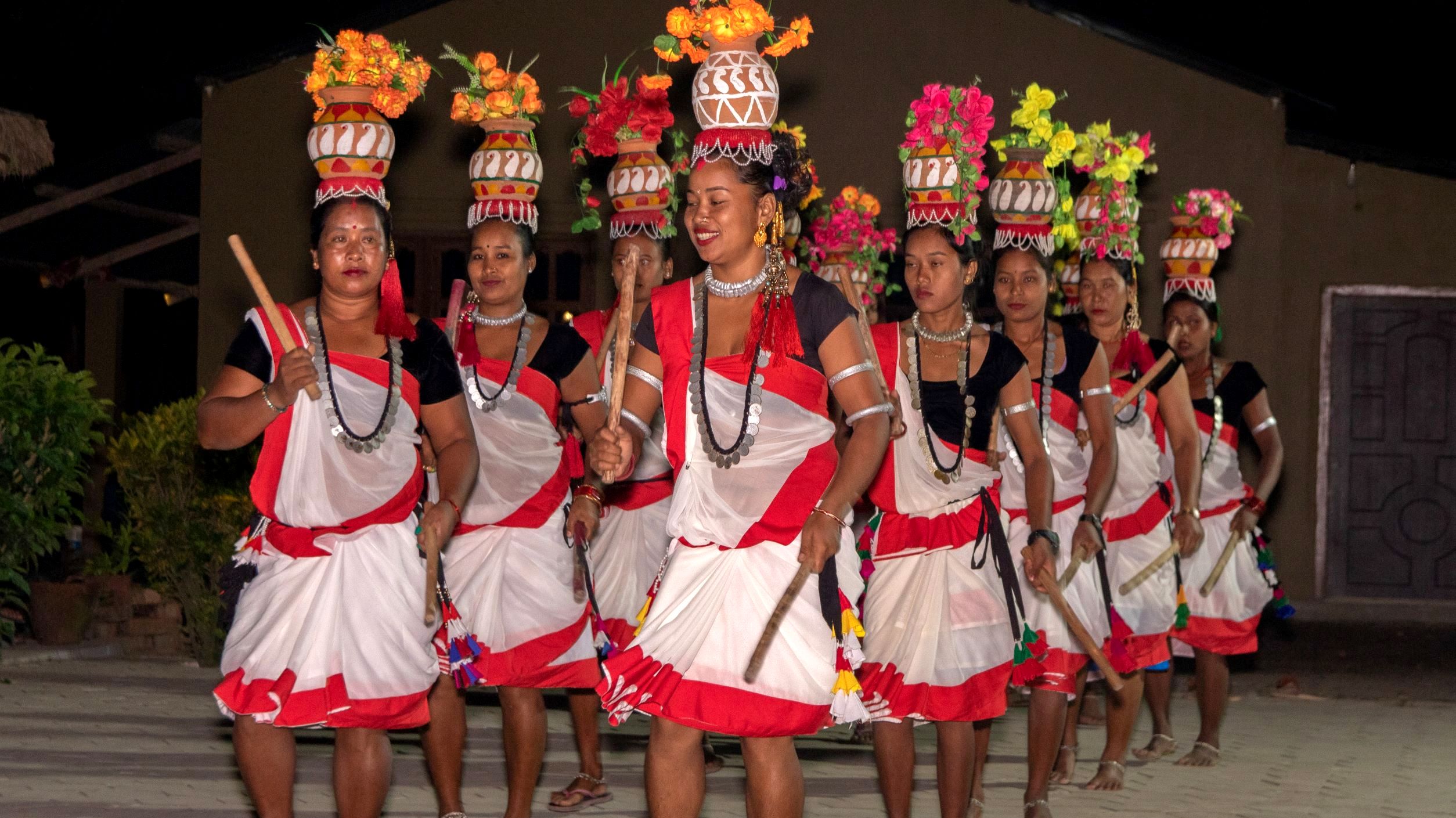 From the vibrant Kathmandu Valley to the picturesque hills of Gorkha, Nepal's cultural and historical tours cover a wide range of attractions. Visitors can explore UNESCO World Heritage Sites, including ancient palaces, temples, and squares, displaying remarkable architectural prowess. The bravery of the Gurkhas, a renowned military force, adds a historical dimension to the country. Nepal's natural beauty complements its cultural heritage, offering visitors a captivating experience.
Whether it's visiting sacred sites, learning about Hindu and Buddhist traditions, or immersing oneself in local festivals and customs, these cultural tours in Nepal provide a deep understanding of the country's cultural diversity, unity, and history. Travelers can witness the fusion of different cultures and religions in perfect harmony while enjoying the warm hospitality of the Nepali people.
Kathmandu Valley Cultural and Historical Tour
The Kathmandu Valley Cultural and Historical Tour is a popular and fascinating journey that takes visitors through the rich heritage of the Kathmandu Valley, a UNESCO World Heritage Site. This tour allows travelers to explore the cultural, historical, and architectural treasures of the valley, offering a glimpse into Nepal's glorious past.
Kathmandu Durbar Square: This historic square is home to a number of ancient structures including temples, palaces, and courtyards. The Hanuman Dhoka Palace, the ancient palace of Nepalese royalty, is one of the key attractions here. Other notable structures include the Taleju Temple, Kumari Ghar (residence of the living goddess), Kasthamandap, and various other temples and shrines.
Patan Durbar Square: Located in the city of Lalitpur, Patan Durbar Square is another architectural wonder. It houses the Patan Museum (inside the royal palace), which exhibits traditional sacred art, and numerous other temples like the Krishna Mandir and Bhimsen Temple.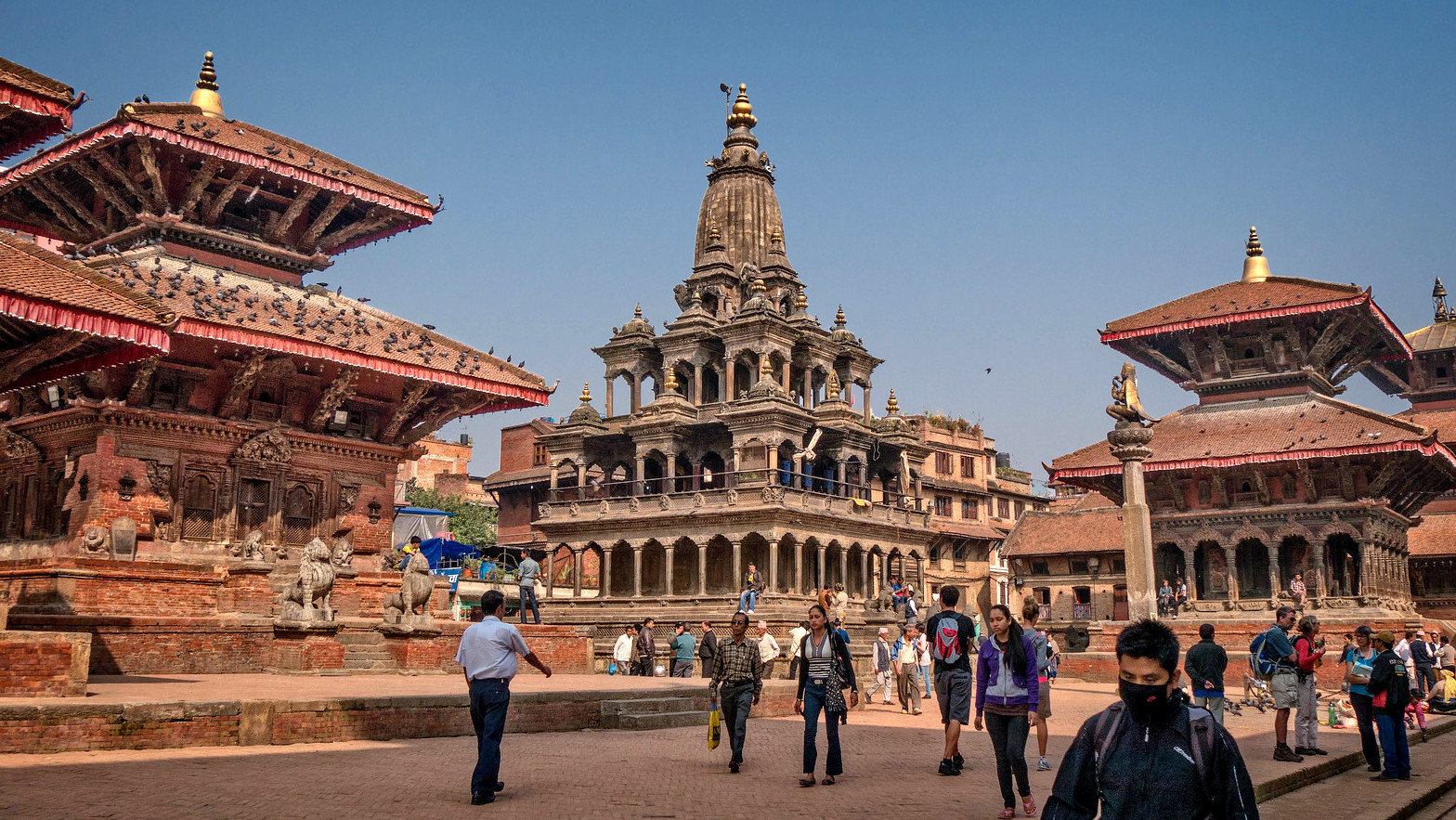 Bhaktapur Durbar Square: Bhaktapur, the 'City of Devotees', houses the third durbar square. This ancient Newar city is known for its unique pottery and weaving industries. Attractions here include the 55-Window Palace, Lion's Gate, Golden Gate, and Nyatapola Temple, the highest temple in Nepal.
Swayambhunath Stupa (Monkey Temple): Known as the Monkey Temple due to the numerous monkeys that reside here, Swayambhunath is one of the oldest religious sites in Nepal. This Buddhist stupa offers panoramic views of Kathmandu city and is adorned with colorful prayer flags.
Boudhanath Stupa: One of the largest spherical stupas in Nepal, Boudhanath is a central hub of Tibetan Buddhism in Kathmandu. The vibrant atmosphere, with prayer wheels, inscriptions, and surrounding monasteries, makes for a profound experience.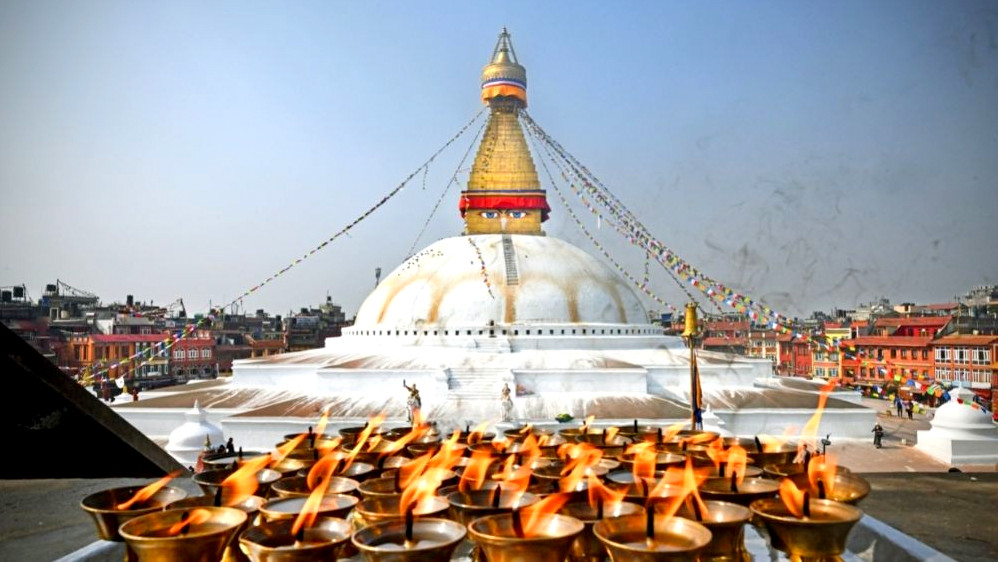 Pashupatinath Temple: This is one of the most important Hindu temples dedicated to Lord Shiva. Located on the banks of the Bagmati River, the temple complex includes numerous other shrines, cremation ghats, and the iconic golden-roofed main temple.
Throughout the tour, you will encounter ancient palaces, beautifully carved temples, and intricate artwork that reflect the rich history and cultural heritage of Nepal. You will also have the opportunity to interact with locals, learn about the traditions and rituals of both Hinduism and Buddhism and gain a deeper understanding of the spiritual significance of these sites.
The Kathmandu Valley Cultural and Historical Tour offers a captivating journey through centuries of history, art, and religion. It allows visitors to appreciate the unique fusion of Hindu and Buddhist cultures while exploring the architectural wonders and UNESCO World Heritage Sites that make the Kathmandu Valley a cultural gem of Nepal.
Pokhara Cultural and Historical Tour
The Pokhara Cultural and Historical Tour combines the natural beauty of Pokhara with its rich cultural heritage. From ancient temples and historic landmarks to natural wonders and scenic viewpoints, this tour offers a diverse and enchanting experience. You will immerse yourself in the local culture, witness stunning landscapes, and gain a deeper appreciation for the history and traditions of this charming city.
Old Bazaar: Pokhara's traditional bazaar is a vibrant, bustling place with shops selling everything from food to clothes to handicrafts. It's also home to several old buildings and temples with intricate Newari architecture.
Bindhyabasini Temple: One of the oldest temples in Pokhara, Bindhyabasini Temple is dedicated to Goddess Bhagwati. This white pagoda-style temple offers a tranquil place of worship and stunning views of the Himalayas and Pokhara city.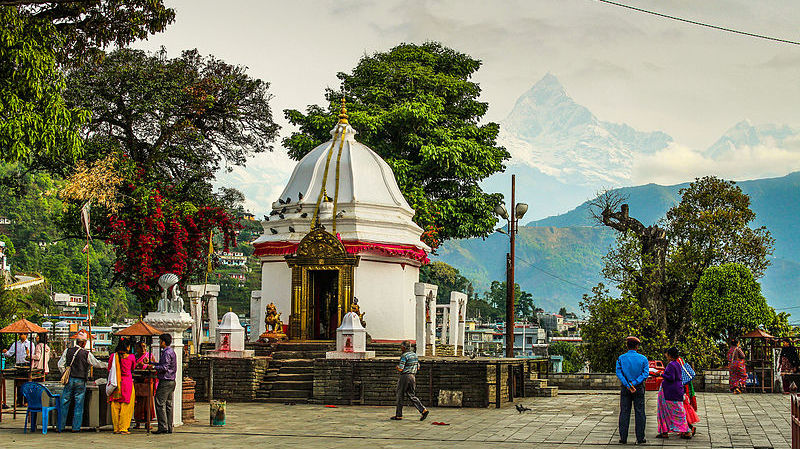 Gupteshwor Mahadev Cave: Just across from Davis Falls, this cave houses a sacred Shiva temple. The limestone formations inside the cave and the river flowing through it create a mystical atmosphere.
Tal Barahi Temple: Located on a small island in the middle of Phewa Lake, Tal Barahi Temple is a two-story pagoda temple dedicated to the deity Barahi. Reaching the temple by boat is an experience in itself.
Sarangkot: A popular hilltop viewpoint is known for its breathtaking sunrise and sunset views over the Annapurna and Dhaulagiri mountain ranges.
World Peace Pagoda (Shanti Stupa): Built by Buddhist monks from Japan, the World Peace Pagoda is a white stupa located atop a hill overlooking the city. It's a symbol of peace, and the panoramic view of the Annapurna range, Phewa Lake, and Pokhara city from here is absolutely breathtaking.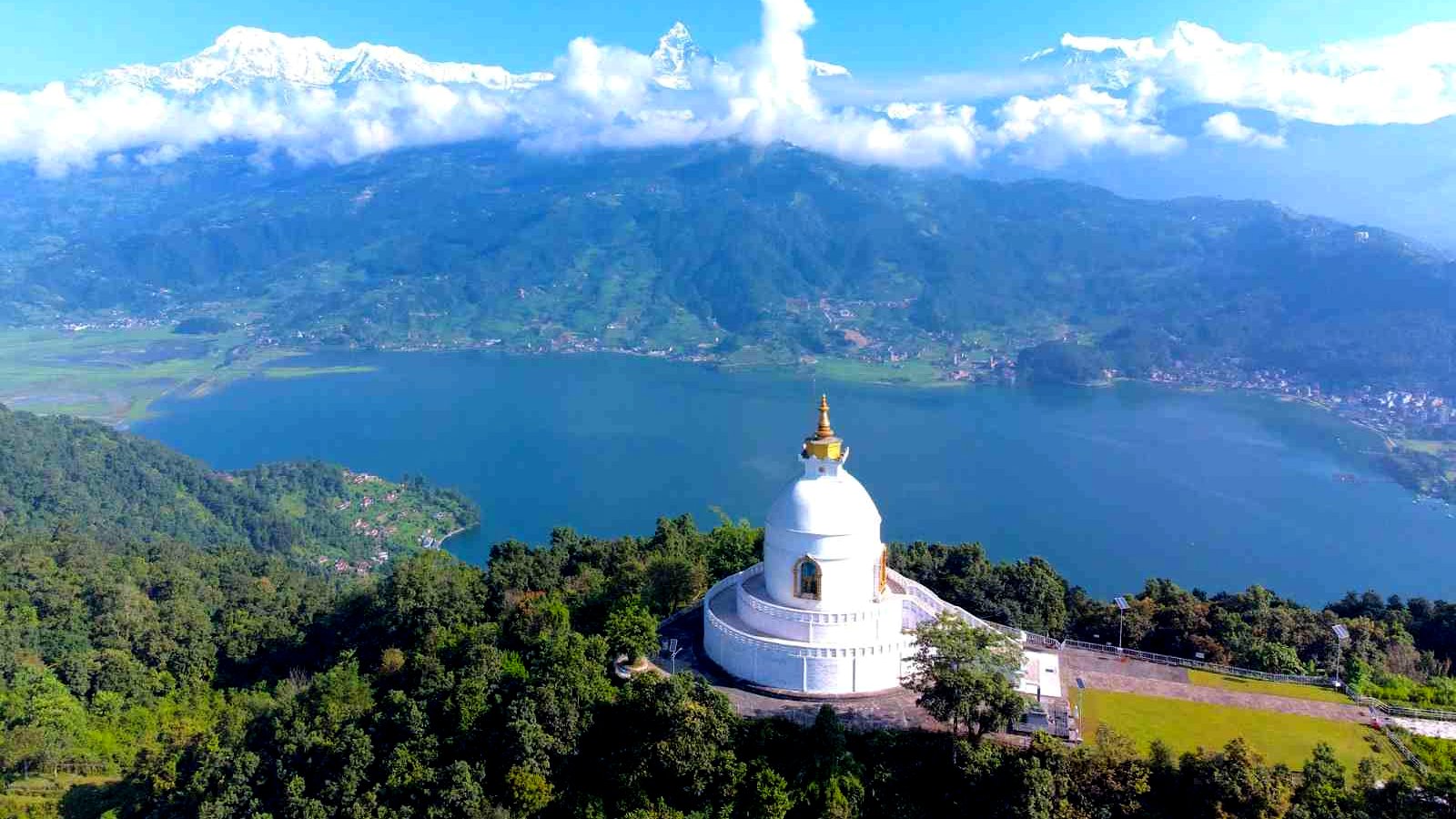 Mountain Museum: This museum provides information about the world's mountain systems, people, culture, flora and fauna, and more. It's a must-visit for those interested in mountaineering and the Himalayas.
Tibetan Refugee Camps: There are several Tibetan settlements around Pokhara where visitors can learn about the culture, lifestyle, and struggles of the Tibetan people. These settlements are also famous for producing Tibetan crafts and carpets.
Davis Falls: Also known as Patale Chhango, it is a stunning waterfall that cascades into an underground cavern, surrounded by lush greenery.
Gurkha Museum: This museum details the history of the Gurkha regiments, their brave campaigns, and their contributions during the World Wars.
These historical and cultural sites in Pokhara provide a glimpse into the city's heritage, religious traditions, and natural wonders, making it a fascinating destination for visitors seeking a blend of history, spirituality, and scenic beauty.
Lumbini
Lumbini, is the birthplace of Lord Buddha, one of the most revered religious figures in the world. Lumbini is located in the western Terai plains of Nepal and holds immense religious and historical significance for Buddhists & Hindus everywhere in the entire world and it is also one of the UNESCO World Heritage Site in Nepal.

Mayadevi Temple: This is the most sacred site in Lumbini and is believed to be the exact place where Queen Mayadevi gave birth to Siddhartha Gautama in 623 BC. Inside the temple, there is a marker stone and an image of Mayadevi depicting the birth scene. The Ashoka Pillar nearby, erected by Emperor Ashoka in 249 BC, also validates Lumbini as the Buddha's birthplace.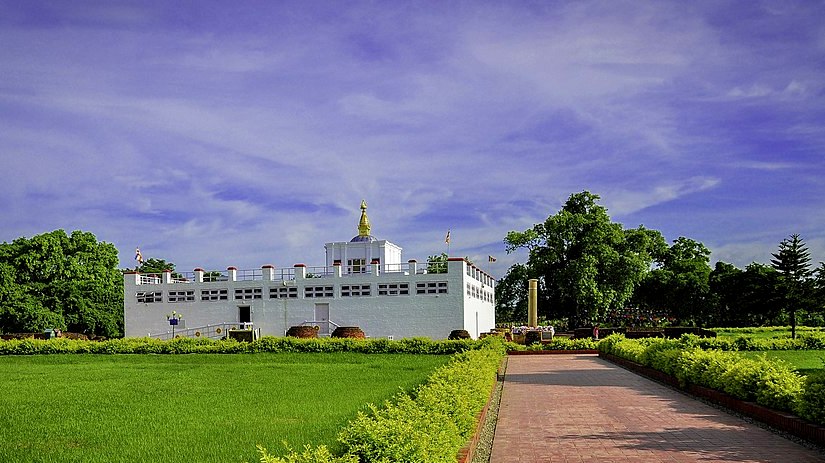 Sacred Garden: Surrounding the Mayadevi Temple, this area is filled with numerous ancient monuments, stupas, and monasteries. You can spend time meditating under the Bodhi tree, which is directly aligned with the Mayadevi Temple.
Puskarini or Holy Pond: Queen Mayadevi is said to have taken a bath in this sacred pond before giving birth to the Buddha. The Buddha also had his first purification bath here.
World Peace Pagoda: The Shanti Stupa or World Peace Pagoda was constructed by Japanese Buddhists at a cost of one million dollars. The shining golden statue depicts the Buddha in the posture he assumed when he was born.
Monastic Zone: The area is divided into an eastern monastic zone, containing Theravada monasteries, and a western monastic zone, housing Mahayana and Vajrayana monasteries. There are more than 25 international Buddhist monasteries, each showcasing different countries' interpretations of Buddhist architecture.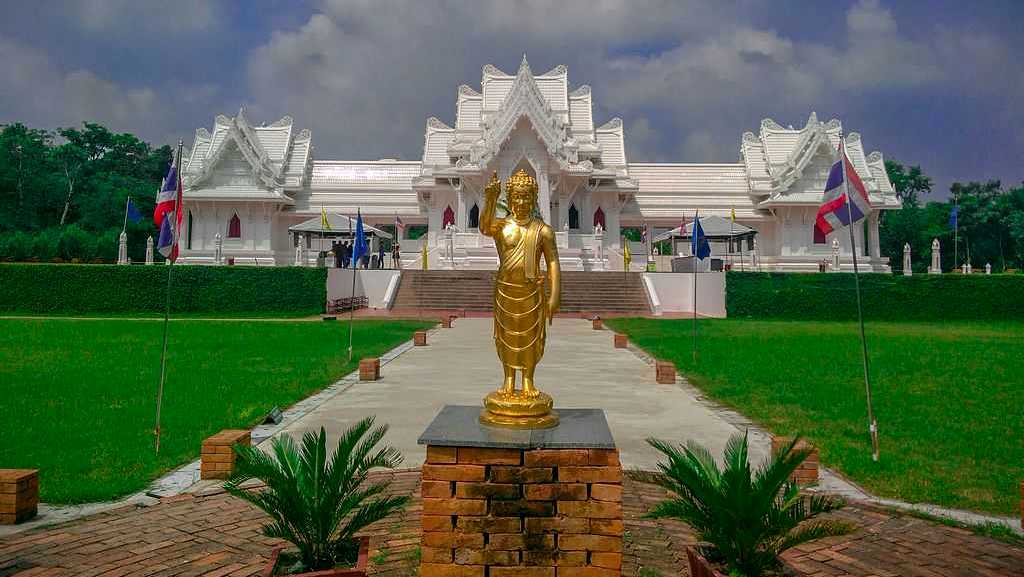 Lumbini Crane Sanctuary: This sanctuary was established to protect and breed endangered Sarus Cranes. It's a good place to observe these birds and other fauna.
Ashoka Pillar: Erected by Emperor Ashoka of India in 249 B.C. to commemorate his pilgrimage to the sacred site, the pillar stands adjacent to the Mayadevi Temple. An inscription on the pillar identifies Lumbini as the birthplace of Buddha.
Lumbini Museum & Lumbini International Research Institute: These places offer insights into Buddhist art and artifacts from around the world. They provide deeper knowledge about Buddhism and its evolution.
Tilaurakot: Located 27 km west of Lumbini, Tilaurakot is believed to be the ancient Kapilavastu - the capital of Shakya Kingdom and the home where Prince Siddhartha spent his first 29 years.
A Lumbini pilgrimage tour is an opportunity to immerse yourself in a tranquil environment filled with spiritual significance. Whether you're a Buddhist or simply a lover of history, culture, and spirituality, Lumbini offers a unique and peaceful experience. It's recommended to respect local customs and religious practices while visiting these sites.
Chitwan
Chitwan, located in southern Nepal, is a destination that offers historical and cultural tours for visitors to explore the region's rich heritage. The tours encompass a range of experiences and attractions that provide insight into the traditions and history of the area.
Chitwan National Park: While primarily known for its diverse wildlife, the park also has a cultural aspect. The Tharu ethnic group lives in and around the park, and their unique culture is tied closely to the natural surroundings. Inside the park, you can find ancient ruins, such as the 19th-century Bikram Baba archaeological site.
Tharu Village Tour: The Tharu are an indigenous ethnic group in the Terai—the southern plains of Nepal, including Chitwan. A visit to a Tharu village offers a unique opportunity to learn about their culture, traditions, and way of life. Tharu dances, music, and food offer an immersive cultural experience.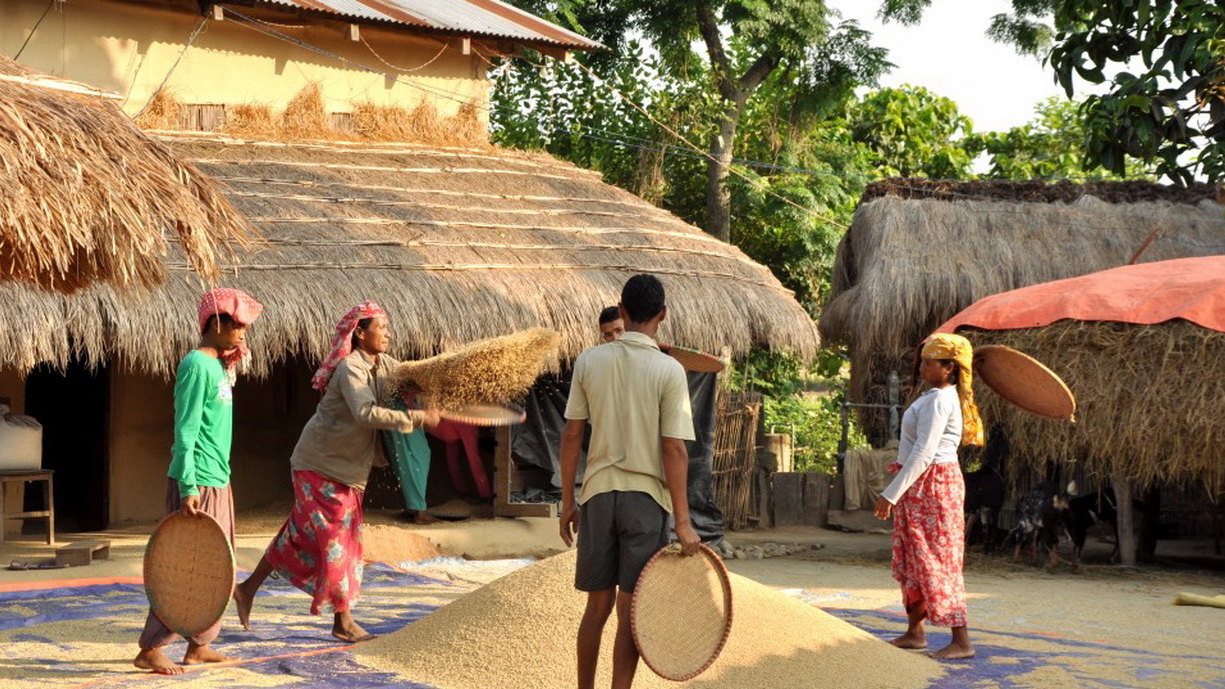 Elephant Breeding Center: While not historical, the visit to the Elephant Breeding Center provides insights into how these magnificent creatures have been a part of Nepalese culture and history. The center was established to increase the population of Asian elephants which are essential for jungle safaris and patrolling within the park.
Tharu Cultural Museum and Research Center: Located in Bachhauli, the closest village to Sauraha, this museum showcases Tharu art and cultural artifacts. It's an excellent place to gain an in-depth understanding of Tharu history, traditions, and lifestyle.
Devghat: About an hour's drive north from Chitwan National Park, Devghat is one of Nepal's famous religious and cultural centers. It's a popular destination for pilgrims and is also important for people wanting to learn more about Hindu traditions.
Bikram Baba Temple: This temple is situated on the banks of the Narayani River in Chitwan. It's dedicated to Bikram Baba, a deity believed to possess the power to protect his followers from accidents. The temple has an annual fair on Baisakh Purnima (April/May) where thousands of devotees visit to take part in the fair and pay their respects to the deity.
Balmiki Ashram: The Balmiki Ashram is believed to be the place where the great sage Balmiki resided, and where Sita took shelter after being exiled by her husband, Lord Rama. It's also said to be the birthplace of Luv and Kush, the sons of Lord Rama and Sita. This place holds significant historical and religious importance. It's said that the original Ramayana, the ancient Indian epic, was written by Balmiki here. The Ashram is located in a serene environment on the banks of the Narayani River and is surrounded by dense forests, offering visitors an opportunity for quiet reflection and meditation.
The historical and cultural tours in Chitwan offer a diverse range of experiences, including cultural immersion, wildlife conservation, religious exploration, and encounters with the indigenous Tharu community. It is a well-rounded journey that allows visitors to appreciate the region's heritage, traditions, and natural beauty.
Muktinath
Muktinath, also known as the Mukti Kshetra, situated in Nepal's Mustang district, is a sacred pilgrimage site of great religious significance for both Hindus and Buddhists. The main attraction is the Muktinath Temple, dedicated to Lord Vishnu in Hinduism and Avalokiteshvara in Buddhism. The temple complex showcases a fusion of Hindu and Buddhist architectural styles.
Muktinath Temple: The main shrine is a pagoda-style temple dedicated to Lord Vishnu. Inside the temple, there is a statue of Lord Vishnu, and surrounding it are 108 water spouts (Muktidhara) in the shape of cow heads. It's believed that pouring water from these spouts will bring salvation.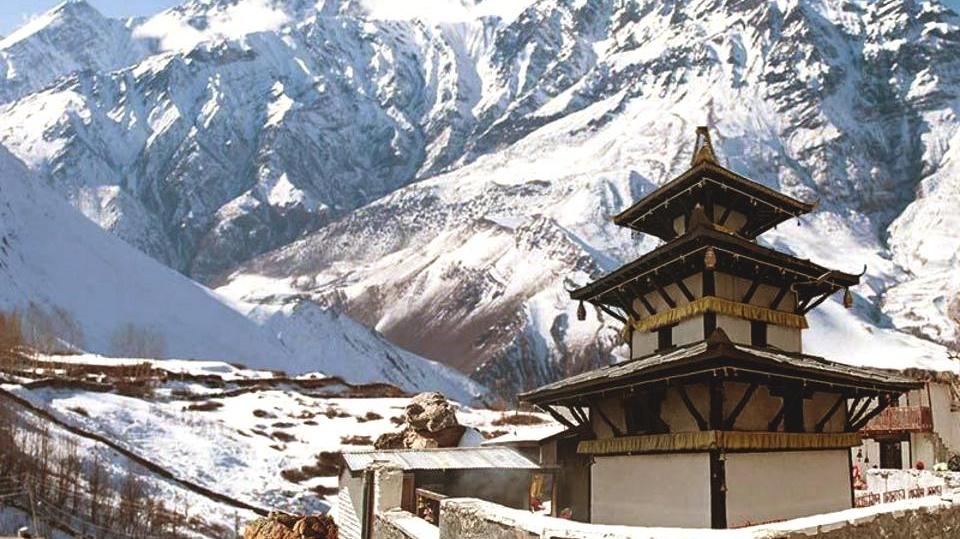 Jwala Mai Temple: Near the Muktinath Temple, the Jwala Mai Temple houses a sacred flame that has been burning continuously from natural gas sources for centuries.
Mharme Lha Khang Gompa: This is a Buddhist monastery located near the entrance of the main temple. It's home to a statue of the Buddhist deity Chenrezig, who is believed to embody compassion.
Gomba Samba: This is a newly built monastery in the Tibetan style and is worth visiting to understand the confluence of Hinduism and Buddhism in the region.
Shaligrams: Shaligrams are black stones considered to be a manifestation of Lord Vishnu. They are found in the Kali Gandaki River, which flows through Muktinath.
The Muktinath Temple Tour can either be reached by a trek through the Annapurna Circuit, by a jeep ride from Jomsom, or by a helicopter ride from Pokhara or Kathmandu. Regardless of how you choose to reach, the journey offers spectacular views of the Himalayas and an opportunity to experience the unique culture of the Mustang region. This tour is not just a religious pilgrimage, but also a journey through diverse landscapes, from the lush forests and terraced farms of the lower regions to the stark, beautiful high-altitude desert of Mustang.
Gorkha
Gorkha, a small town located in the western region of Nepal, is a historically significant place. It was from here that King Prithvi Narayan Shah started his campaign to unify the various kingdoms spread across what is now Nepal. Here are some key points of interest for a historical tour of Gorkha:
Gorkha Durbar: This is a fortified palace located on a hill at an altitude of about 1,000 meters. The Gorkha Durbar is a unique combination of a Kali temple, a fort, and a palace. The views of the Himalayan range and the valleys from here are breathtaking.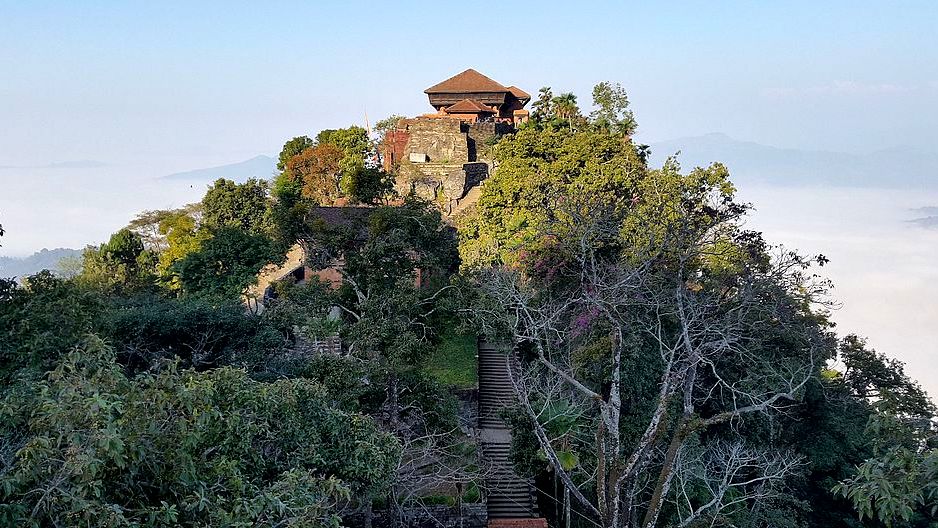 Gorakhnath Cave: This cave, located near the palace, is of immense religious significance. It's believed to be the sacred cave where Guru Gorakhnath appeared. Every year during the Baisakh Purnima (April/May), a fair takes place in this cave.
Gorakhkali Temple: Located near the palace, this temple is dedicated to Goddess Kali. The temple is famous for its architectural design and is considered a significant religious site in Gorkha.
Manakamana Temple: Located in the Gorkha district but a bit far from Gorkha town, Manakamana Temple is one of the most visited pilgrimage sites in Nepal. Dedicated to Goddess Bhagwati, it's believed that the goddess fulfills the wishes of her devotees. It's accessible by cable car, which is an experience in itself, offering stunning views of the Trishuli River and the surrounding hills.
Upallokot: This is an ancient fort located on a hill east of Gorkha Durbar. It offers beautiful views of the Gorkha Durbar and the surrounding landscapes.
Local Bazaars: Visiting local bazaars in Gorkha can provide you with insights into the everyday life and culture of the local people.
Janaki Mandir
Janaki Mandir, also known as Janakpur Dham, is a famous Hindu temple in Janakpur, Nepal. It is dedicated to Goddess Sita, the consort of Lord Rama in the Hindu epic Ramayana. The temple's architectural style reflects a fusion of Mughal and Rajput influences, with intricate carvings and ornate decorations. Janaki Mandir holds immense religious significance and is considered the birthplace of Goddess Sita. It is a hub of religious festivals and celebrations, attracting devotees from far and wide. The temple complex houses other shrines and exhibits ancient scriptures and artifacts, making it a symbol of cultural heritage. Janaki Mandir is a revered pilgrimage site and a must-visit destination for those interested in Hindu mythology and architecture.
Janaki Temple: Also known as Naulakha Mandir, Janaki Temple is the main attraction in Janakpur. The temple is dedicated to Goddess Sita. Built in 1910, it's an impressive example of Mithila architecture with its ornate carvings and beautiful paintings.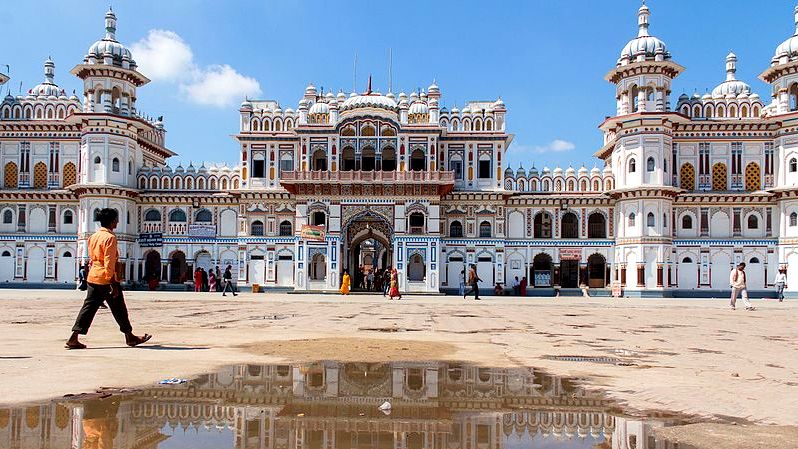 Ram Mandir: This temple is dedicated to Lord Rama and is one of the oldest temples in Janakpur.
Dhanusha Dham: Located about 18 km from Janakpur, Dhanusha Dham is believed to be the place where a fragment of Shiva's bow (broken by Rama during the Swayamvar of Sita) fell.
Mithila Art Gallery: Janakpur is also famous for its Mithila art, a traditional form of painting done by the local women. You can explore various paintings depicting scenes from Hindu mythology at this gallery.
Ram Sita Vivah Mandap: This is the place where it's believed that the marriage ceremony of Lord Rama and Sita took place. It's an important site and attracts many pilgrims.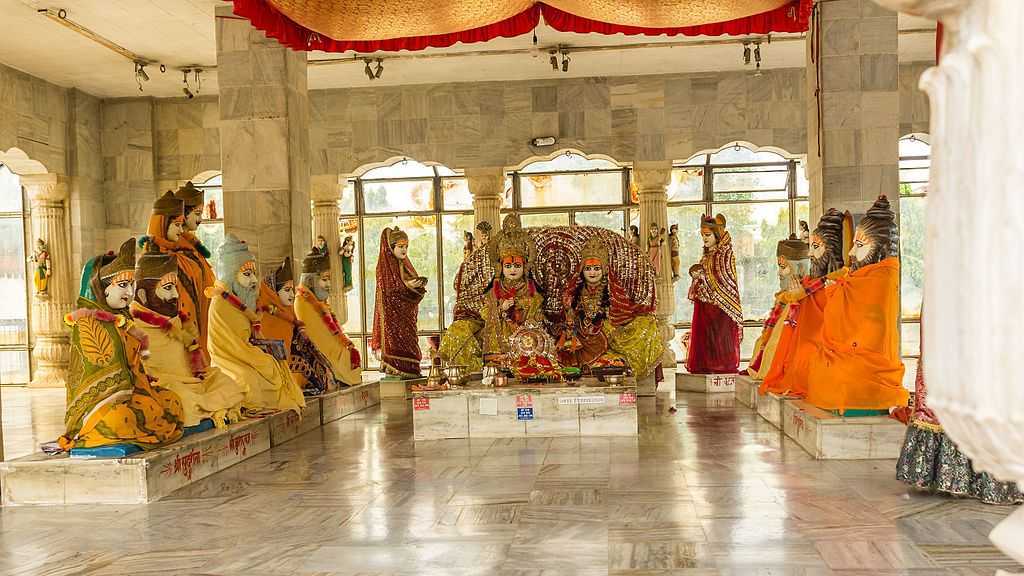 Janakpur Women's Development Center: This is an initiative to empower local women by providing them skills and opportunities to produce and sell traditional Maithili handicrafts. It's an excellent place to witness local art and craft, and you can buy some unique souvenirs.
Bibah Panchami Festival: If you visit Janakpur in November or December, you may be able to witness the Bibah Panchami festival. This five-day event celebrates the wedding of Rama and Sita and draws pilgrims from across Nepal and India.
Local Bazaars: Exploring the bustling local bazaars of Janakpur provides an opportunity to witness the everyday life and trade of the local people. You can shop for traditional handicrafts, textiles, and other local products.
The city's unique ambiance and historical significance make it a fascinating destination for those interested in Hindu mythology and Mithila culture.
Whether you are a history buff, culture enthusiast, nature lover, or simply a curious traveler, the cultural and historical tours in Nepal offer an unforgettable journey filled with rich historical insights, cultural immersion, and natural beauty. It's a destination that truly caters to a wide range of interests, making Nepal a remarkable and rewarding travel experience for all.
If you need any further information, please contact us, Email: at [email protected], Phone: at +977- 985 100 5129 (WhatsApp)