Nestled amidst the towering peaks of the Himalayas, Nepal has long been a coveted destination for travelers from across the globe. Famous for its picturesque landscapes, diverse culture, ancient heritage, and thrilling Everest expedition, Nepal offers experiences that are unmatched and unforgettable. However, one common question lingers in the minds of those planning a visit: "How much does it cost to visit Nepal?" The budget of your Nepalese adventure can vary significantly based on factors such as your lifestyle, preferences, and the activities you want to indulge in. In this comprehensive guide, we aim to break down the various costs you'll need to account for when planning your journey, from accommodations and meals to transportation and sightseeing. Whether you're a backpacker looking for a cost-effective trip or a luxury traveler ready to indulge, we've got you covered. Let's delve into the exciting yet economical world of exploring Nepal.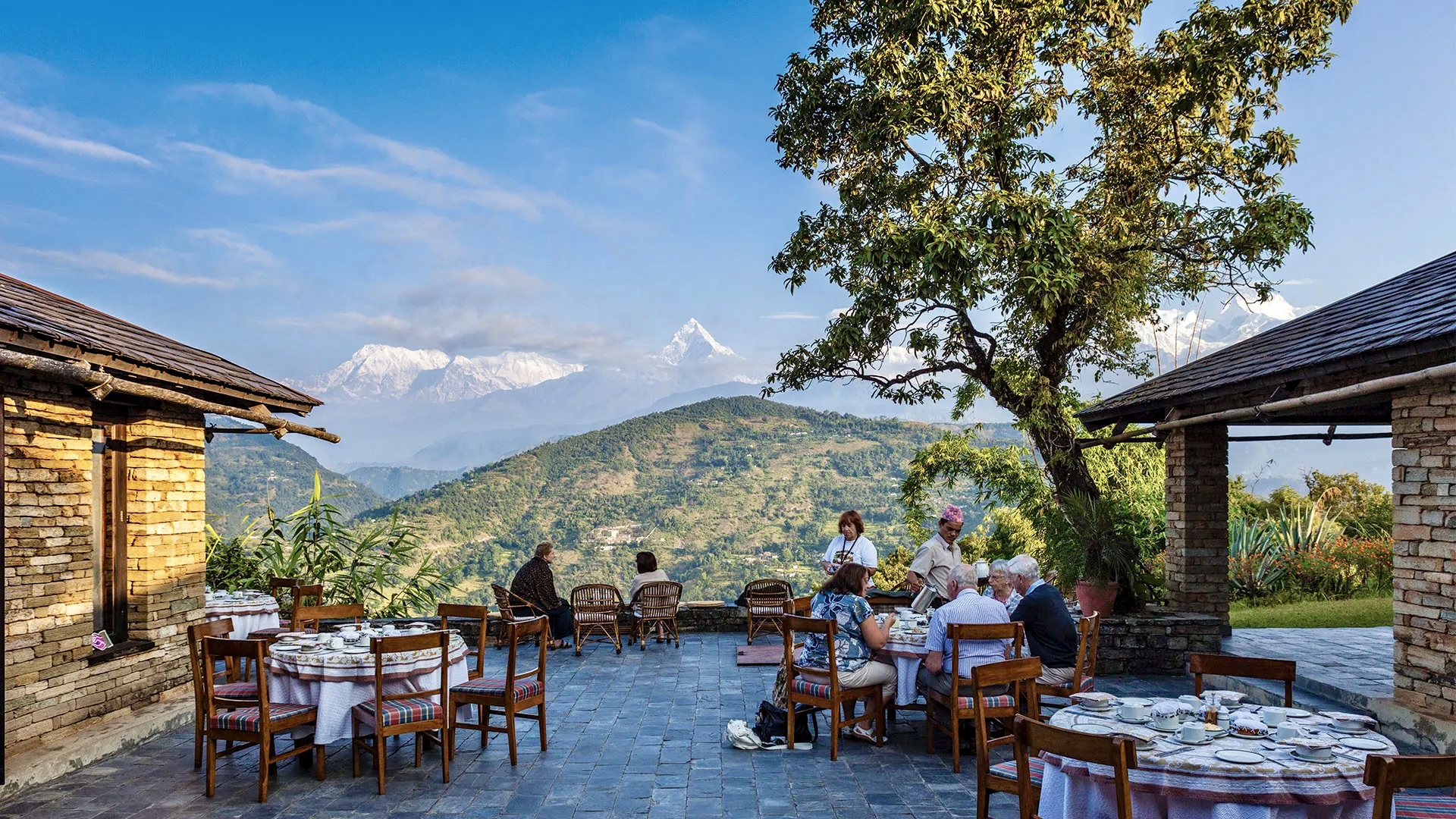 Currency and General Living Costs in Nepal
The official currency of Nepal is the Nepalese Rupee (NPR), and at the time of writing in 2023, the exchange rate is approximately 120 NPR to 1 USD. However, exchange rates are subject to fluctuation, so it's always a good idea to check for the most current rate before your trip.
When it comes to general living costs, Nepal offers a highly cost-effective experience compared to many Western countries. Daily expenses such as meals, local transportation, and groceries are quite affordable, making Nepal an excellent choice for travelers on a budget. Here's a closer look at the breakdown:
Groceries: Local markets in Nepal are a great place to save money. A week's worth of groceries can range between 2,000-3,000 NPR ($16-$25) depending on your dietary needs.
Eating Out: A meal at an inexpensive restaurant can cost between 250-500 NPR ($2-$4), while a three-course meal at a mid-range restaurant might set you back about 1,000-2,000 NPR ($8-$17).
Local Transport: Public transportation is incredibly cheap. A one-way local bus ticket costs about 20-30 NPR ($0.17-$0.25), while a short taxi ride within the city might range from 200-500 NPR ($1.5-$4).
Utilities: If you plan to stay for a longer period, utilities like water, electricity, and internet for a month can cost about 3,000-6,000 NPR ($25-$50).
Leisure Activities: Gym memberships, movie tickets, and similar leisure activities are also quite affordable, usually ranging from 500-1,500 NPR ($4-$12.5).
Clothing and Personal Items: Clothing and personal items are relatively cheap. A pair of jeans can be found for 2,000-4,000 NPR ($16-$33), and a good pair of running shoes will cost about 3,000-6,000 NPR ($25-$50).
Of course, your mileage may vary depending on your lifestyle and spending habits, but generally speaking, living costs in Nepal are low, especially when compared to Western standards. The affordability of day-to-day life in Nepal makes it an ideal destination for budget travelers, while those with a higher budget will find they can live very comfortably.
Accommodation in Nepal
Accommodation in Nepal caters to a wide range of budgets, from the cost-conscious backpacker to the luxury-seeking traveler. The type, location, and level of service of the accommodation largely determine the price, with options ranging from shared dormitory-style rooms to lavish 5-star hotels.
Hostels: For budget travelers, hostels are a cost-effective option, offering an opportunity to meet fellow travelers while saving money. You can expect to pay anywhere between 700-1,200 NPR ($6-$10) per night for a bed in a shared dormitory in cities like Kathmandu and Pokhara. Some hostels also offer private rooms at a slightly higher cost.
Budget Hotels: These hotels offer private rooms with basic amenities such as Wi-Fi, and en-suite bathrooms, and often include breakfast. Prices usually range from 1,500-3,000 NPR ($12.5-$25) per night.
Mid-range Hotels: If you're looking for a bit more comfort and service, mid-range hotels might be your go-to choice. They often provide more spacious rooms, air conditioning, and better customer service. Expect to pay around 3,000-6,000 NPR ($25-$50) per night.
Luxury Hotels and Resorts: These are the most expensive options but offer high-quality service, comfort, and typically, stunning views. Luxury accommodation often features amenities such as spas, gyms, and high-end restaurants. Prices usually start at 15,000 NPR ($125) per night and can go much higher depending on the hotel and room type.
Homestays and Guesthouses: Particularly in rural areas and along popular trekking routes, homestays and guesthouses can provide a more authentic and personal experience. Prices range from 1,000-3,000 NPR ($8-$25) per night, often including meals.
Airbnb: If you prefer a home-like setting, Airbnb rentals are also available across Nepal. Prices can vary greatly depending on the property, but you can find options starting from around 1,500 NPR ($12.5) per night.
Remember, prices can fluctuate based on the season, with costs often increasing during the peak tourist seasons (March-May and September-November). Booking in advance can secure better prices and ensure availability, especially during these busy periods.
Food and Drink in Nepal
Part of the charm of visiting Nepal lies in sampling its delectable cuisine, which is as diverse as the country's landscapes. The cost of food and drink in Nepal can vary, but it is generally quite affordable.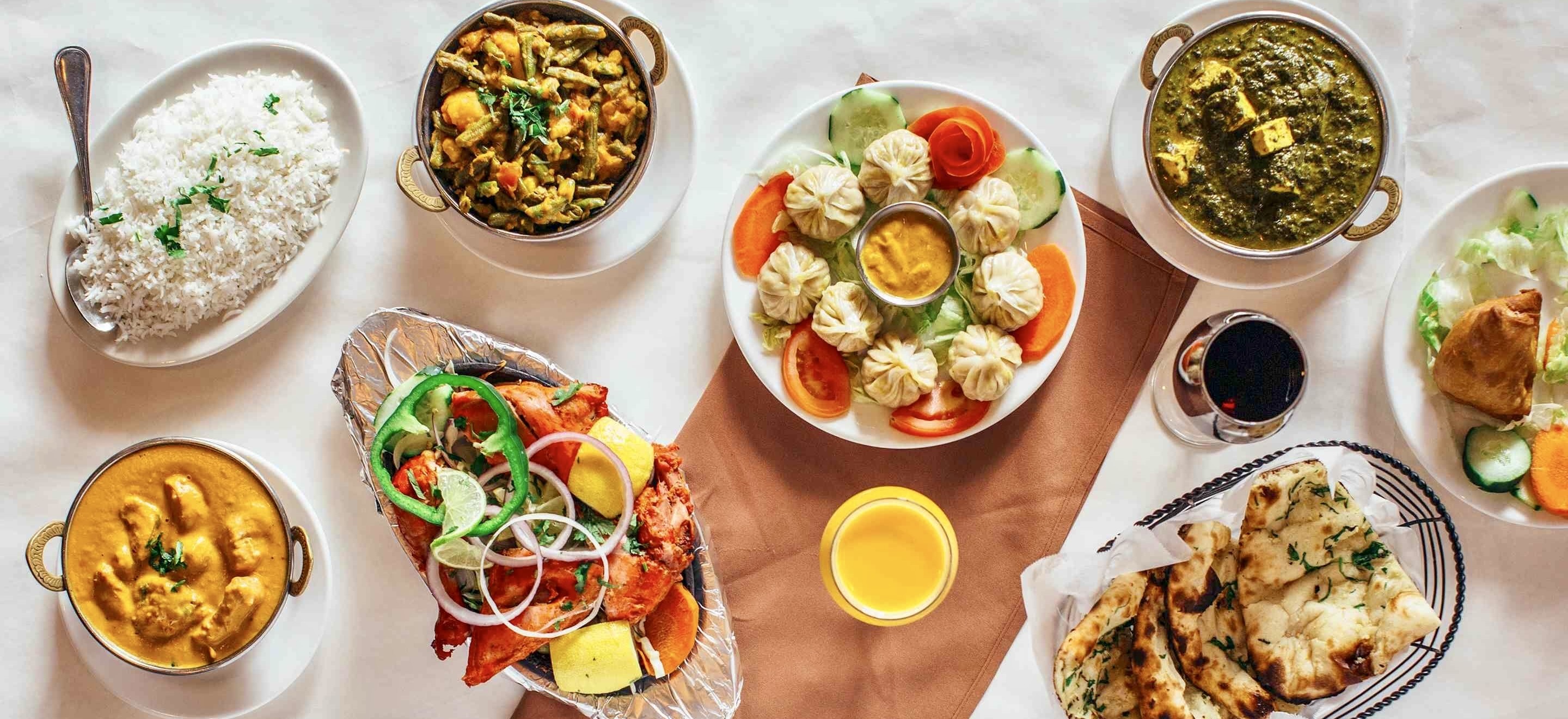 Here's a quick guide to what you can expect:
Street Food: Street food in Nepal is not just a budget-friendly choice, but it also offers an authentic taste of local flavors. Popular street foods such as momos (Nepali dumplings), samosas, or a hearty plate of dal bhat (a traditional meal of lentils, rice, and vegetables) can cost anywhere between 200-400 NPR ($1.5-$3.5).
Casual Dining: A meal at a local restaurant will cost around 500-1,000 NPR ($4-$8). Here, you can enjoy a variety of dishes, including different regional thalis (set meals), curries, or Tibetan-influenced dishes like thukpa (noodle soup).
Mid-Range Restaurants: For those seeking a more formal dining experience, a meal at a mid-range restaurant will cost approximately 1,000-2,000 NPR ($8-$17) per person. These establishments typically offer a blend of Nepalese, Indian, and often, Western cuisines.
High-End Restaurants: High-end restaurants, particularly those in upscale hotels, can charge up to 3,000-5,000 NPR ($25-$42) or more per person. These restaurants provide a range of international cuisines and are perfect for special occasions or if you want to treat yourself.
Drinks: Prices for drinks will depend on what you order. A cup of local tea (chiya) might cost around 20-50 NPR ($0.17-$0.42), while a local beer (like Gorkha or Everest) can be 300-500 NPR ($2.5-$4) in a restaurant. A bottle of water usually costs around 20-30 NPR ($0.17-$0.25), but it's a more sustainable choice to treat tap water or refill a reusable bottle at one of the many water refill stations.
Snacks: Nepalese snacks such as sel roti (rice doughnut), chatamari (rice crepe), or sweets are not only delicious but also easy on the pocket. Expect to pay around 50-100 NPR ($0.42-$0.83) per snack.
Eating and drinking in Nepal can be quite affordable, especially if you opt for local foods and eateries. That said, travelers should always prioritize food safety – stick to places that look clean, and always ensure your food is piping hot to avoid any potential stomach upsets.
Transportation in Nepal
Getting around in Nepal is relatively cheap, with several options available to suit different budgets and comfort levels. Here's what you can expect when it comes to transportation costs in Nepal:
Local Buses: Local buses are the cheapest mode of transportation within cities like Kathmandu and Pokhara. A one-way trip typically costs around 20-50 NPR ($0.16-$0.42). However, they can be crowded and might not offer the most comfortable ride.
Taxis: Taxis are more comfortable and faster than buses. Short taxi rides within cities generally cost around 200-500 NPR ($1.5-$4), but prices can be negotiated. It's best to agree on a fare with the driver before the ride to avoid overcharging.
Long-Distance Buses: For intercity travel, long-distance buses are the most cost-effective option. A bus ride from Kathmandu to Pokhara, for example, can cost between 500-1,200 NPR ($4-$10), depending on the level of comfort you choose. Deluxe buses with air conditioning, ample legroom, and sometimes even WiFi are available at the higher end of this price range.
Domestic Flights: If you want to save time, domestic flights are available, but they are significantly more expensive. A one-way flight from Kathmandu to Pokhara might cost around 8,000-12,000 NPR ($66-$100). Flying is also the only practical way to reach more remote regions like Lukla, the gateway to Everest Base Camp.
Car Rentals: Renting a car can be a convenient option, especially if you're traveling in a group. Car rentals start around 5,000 NPR ($42) per day but keep in mind that you will also need to budget for fuel, which costs about 100-110 NPR ($0.83-$0.92) per liter.
Rideshares: In major cities, ride-hailing services like Pathao and Tootle offer an alternative to traditional taxis. These rides are often cheaper and can be booked and paid for through a smartphone app.
Bicycles and Motorbikes: Renting a bicycle for a day costs around 500-800 NPR ($4-$7). For longer distances, a motorbike might be a better option, with daily rentals starting at around 700-1,000 NPR ($6-$8) per day, excluding fuel.
Remember, traffic in Nepal, particularly in Kathmandu, can be chaotic, and the condition of rural roads can be poor, particularly during the monsoon season. Whether you're taking a taxi or renting a vehicle, always prioritize safety over cost.
Trekking Expenses in Nepal
Nepal is a paradise for trekkers, offering a variety of treks suitable for all fitness levels. From the world-famous Everest Base Camp trek to the less-trodden trails of the Annapurna Circuit, trekking in Nepal is an experience of a lifetime. However, these adventures do come with associated costs.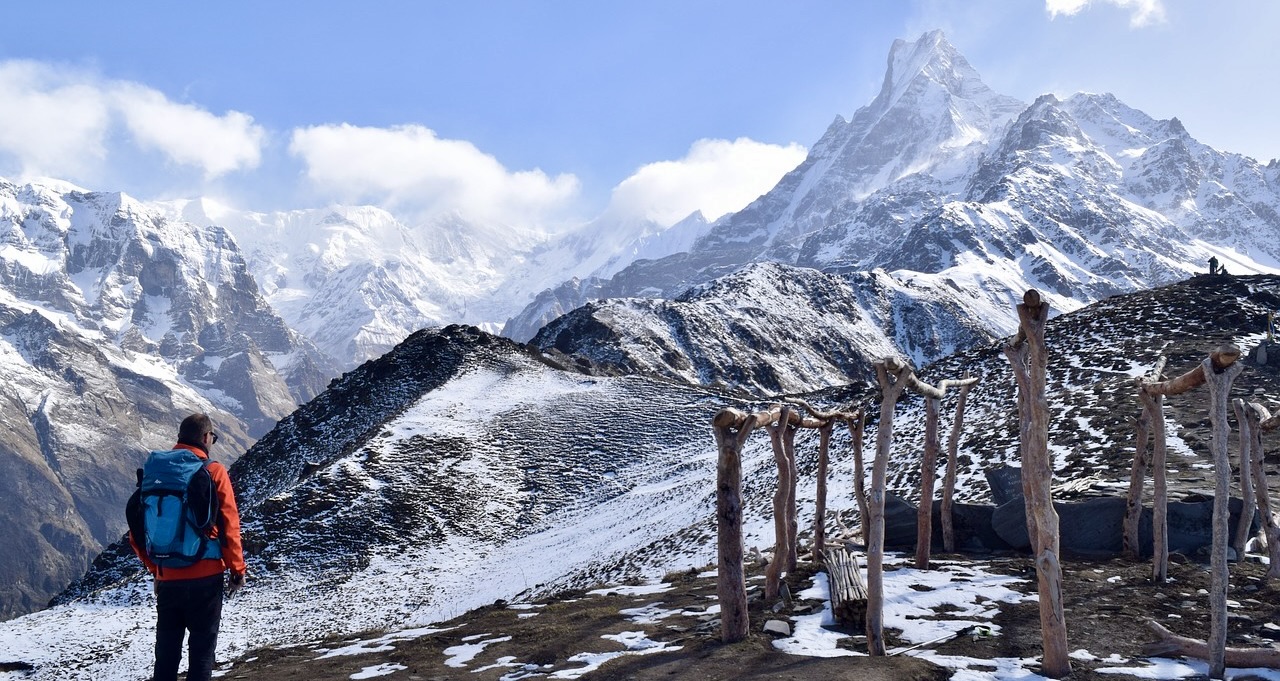 Here's what you can expect:
Trekking Permits: Most treks in Nepal require permits, the cost of which varies depending on the trek. For instance, the TIMS (Trekkers' Information Management System) card, which is mandatory for most treks, costs 2,000 NPR ($16.67) for individual trekkers and 1,000 NPR ($8.33) for those in groups. The Annapurna Conservation Area Permit (ACAP) and the Sagarmatha National Park Entry Permit (for the Everest region) each cost 3,000 NPR ($25). Always check which permits are required for your chosen trek.
Guides and Porters: While many treks can be done independently, hiring a guide or a porter can make your trek safer and more enjoyable. A guide can cost around 2,500-4,000 NPR ($20-$33) per day, while a porter (who carries your heavy gear) will cost about 2,000-2,500 NPR ($16-$20) per day.
Accommodation and Meals: Most trekking routes offer teahouse accommodation, which are basic lodges providing meals and a bed. Prices depend on the altitude and popularity of the route but generally range from 500-1,500 NPR ($4-$12.5) per night. Meals on the trek cost around 500-1,000 NPR ($4-$8), but this can rise with the altitude as goods become harder to transport.
Gear: If you don't already have trekking gear, you will need to factor this into your budget. Essential items include hiking boots, warm clothing, a backpack, a sleeping bag, and a water purification system. Many of these can be rented or bought in Kathmandu or Pokhara. Costs vary greatly, but for a basic set of new gear, expect to pay upwards of 20,000 NPR ($166).
Travel Insurance: Never trek without travel insurance that covers emergency evacuation. Costs vary based on your home country, age, and the length of your trip, but typically you should budget at least $100 for a month's coverage.
Miscellaneous Expenses: These include costs for snacks, drinks, charging electronic devices, hot showers, and Wi-Fi, which are usually extra in teahouses. Set aside around 1,000 NPR ($8) per day for these.
Remember, trekking in Nepal isn't about luxury—it's about the incredible landscapes, the sense of adventure, and the friendly local culture. It's also essential to ensure you're adequately prepared and equipped for the challenge, so always factor in all potential costs when planning your trek.
Sightseeing and Activities in Nepal
From exploring World Heritage Sites to engaging in adrenaline-pumping activities, Nepal offers a plethora of options for sightseeing and entertainment. The costs of these activities vary depending on the nature of the activity, location, and service providers.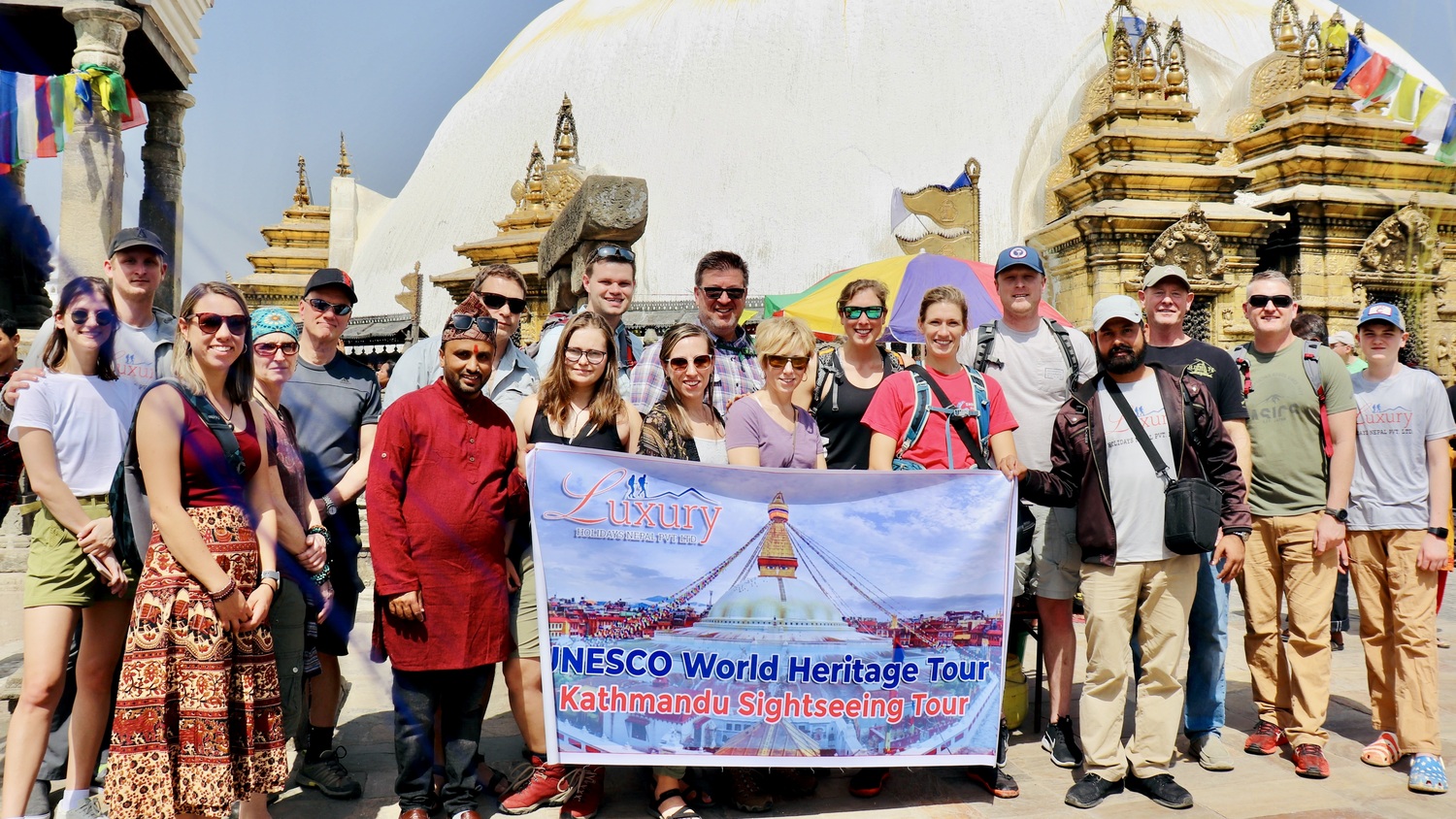 Here's a quick overview:
Cultural Sites: Nepal is home to numerous UNESCO World Heritage Sites, most notably the Kathmandu Durbar Square, Patan Durbar Square, Bhaktapur Durbar Square, and the sacred Boudhanath Stupa. Entrance fees range from 500-1,500 NPR ($4-$12.5) per site.
Museums: Museums like the National Museum of Nepal, The Taragaon Museum, or the Patan Museum charge an entrance fee ranging between 100-1,000 NPR ($0.83-$8.33).
Adventure Activities: Nepal is famous for its adventure activities like white-water rafting, bungee jumping, paragliding, and zip-lining. These activities cost anywhere from 5,000 to 15,000 NPR ($42-$125), including transportation and safety equipment.
Wildlife Safari: A visit to Chitwan National Park or Bardia National Park for a wildlife safari can be a memorable experience. A safari package typically costs between 10,000-25,000 NPR ($83-$208) for a few days, including accommodation, meals, and various jungle activities.
Yoga and Meditation Retreats: Nepal, particularly Pokhara and Kathmandu, offers a wide range of yoga and meditation retreats. A week-long retreat can cost anywhere from 30,000-70,000 NPR ($250-$583), including accommodation, meals, and classes.
Cooking Classes: Participating in a Nepalese cooking class can be a fun and immersive cultural experience. Classes usually cost around 2,500-4,000 NPR ($20-$33) and include the meal you've helped prepare.
Remember, the cost of these activities can often be negotiated, and discounts may be available for students or groups. Make sure to check the most up-to-date prices, as these can vary from year to year.
Whatever your interests, it's likely you'll find activities in Nepal that will provide you with rich experiences and incredible memories without breaking the bank.
Total Estimated Costs for a Trip to Nepal
Calculating the total cost of a trip to Nepal can be quite variable, depending on your travel style, the duration of your stay, and the activities you wish to do. However, here's a rough breakdown of costs for a two-week trip:
Flights: A round-trip flight to Nepal will depend largely on where you're flying from and the time of year you're visiting. On average, you might expect to pay between $500-$1,200.
Accommodation: For a two-week stay, a budget traveler staying in hostels could expect to pay between 9,800-16,800 NPR ($82-$140). Mid-range accommodation could cost 42,000-84,000 NPR ($350-$700), while luxury hotels could reach 210,000 NPR ($1,750) or more.
Food and Drink: If you eat at local restaurants or street food stalls, you can expect to pay around 14,000-28,000 NPR ($116-$233) for two weeks. If you opt for more mid-range or high-end restaurants, this could increase to between 28,000-70,000 NPR ($233-$583).
Transportation: For local and intercity travel over two weeks, budget around 2,000-5,000 NPR ($16-$42) for local buses and taxis. If you plan on renting a car or taking domestic flights, this could rise to 10,000-60,000 NPR ($83-$500).
Trekking Expenses: A typical 12-day Everest Base Camp Trek can cost between 30,000-60,000 NPR ($250-$500) for permits, guides, porters, accommodation, and meals.
Sightseeing and Activities: Depending on your interests, allocate between 5,000-40,000 NPR ($42-$333) for entrance fees to cultural sites, adventure activities, or experiences like cooking classes and yoga retreats.
Miscellaneous: An additional 10-15% of your budget should be set aside for miscellaneous expenses like souvenirs, tips, and unexpected costs.
In total, a budget traveler could expect to spend around 60,800-140,800 NPR ($507-$1,173) for two weeks in Nepal, not including flights. A mid-range traveler might spend between 135,000-310,000 NPR ($1,125-$2,583), while a luxury trip could cost 300,000 NPR ($2,500) or more, excluding flights.
These are rough estimates and actual costs can vary. It's always advisable to do thorough research and planning in advance to ensure your budget aligns with your travel preferences and needs.
Visiting Nepal is a truly remarkable experience that offers a rich blend of natural beauty, ancient culture, and adventure. While the cost of a trip can vary greatly depending on personal preferences and activities, it's possible to have a fulfilling journey on nearly any budget. From budget-conscious backpackers to those seeking luxury, there are options to suit everyone.
Remember, the true value of a trip to Nepal is not in the money spent but in the experiences gained. From trekking through the breathtaking Himalayas, exploring age-old temples and stupas, and tasting delicious local cuisine, to meeting the warm and welcoming Nepalese people, the memories you'll make in Nepal are truly priceless.
Despite its affordability, it's important to remember that tourism plays a significant role in Nepal's economy. When planning your budget, consider how you can travel responsibly and support local businesses to contribute positively to the communities you visit. With careful planning and a spirit of adventure, a trip to Nepal can be both affordable and profoundly rewarding.
Frequently Asked Questions for Visiting Nepal
1. Is Nepal an expensive country to visit?
No, compared to many tourist destinations around the world, Nepal is relatively inexpensive. The cost of living in Nepal is low, which translates to cheaper food, accommodations, and transportation for tourists.
2. How much does a meal cost in Nepal?
A meal in a local restaurant can cost around 200-500 NPR ($1.67-$4.17). Western-style meals in tourist areas are more expensive but still affordable, ranging from 500-1,000 NPR ($4.17-$8.33).
3. What is the average cost of a hotel in Nepal?
Budget guesthouses and hostels can cost as low as 700-1,200 NPR ($5.83-$10) per night, while mid-range hotels usually charge 3,000-6,000 NPR ($25-$50) per night. Luxury hotels and resorts can cost over 15,000 NPR ($125) per night.
4. How much money should I budget for trekking in Nepal?
Trekking costs depend on several factors like the length of the trek, hiring a guide or porter, and the trek's popularity. Generally, a budget between 30,000-60,000 NPR ($250-$500) for a typical 12-day Everest Base Camp Trek.
5. Do I need travel insurance for Nepal?
Yes, it is highly recommended to have travel insurance that covers medical evacuation and high-altitude trekking if you plan to do so. The cost varies based on your home country, age, and length of coverage.
6. What is the best time to visit Nepal?
The best time to visit Nepal is in the spring (March-May) and the fall (September-November) when the weather is most favorable. The skies are generally clear, offering stunning views of the mountains.
7. Can I use credit cards in Nepal?
Credit cards are accepted in most hotels, restaurants, and shops in larger cities like Kathmandu and Pokhara. However, cash is king in many places, especially in more rural areas and during treks.
8. Is it safe to travel to Nepal?
Nepal is generally safe for travelers. However, like anywhere else, tourists should take regular precautions against theft and be aware of their surroundings. For trekkers, it is advised to stay updated on weather conditions and avoid risky paths.
9. Are ATMs easily accessible in Nepal?
ATMs are common in larger cities like Kathmandu and Pokhara, but they may be harder to find in more remote or rural areas. Always have enough cash on hand to cover your needs when leaving urban areas.
Important Articles regarding of Best Place to Visit in Asia
If you need any further information, please contact us, Email: at [email protected], Phone: at +977- 985 100 5129 (WhatsApp)