The oldest national park in Nepal is Chitwan National Park, which was founded in 1973 and was included in the UNESCO World Heritage list in 1984. This national park is 952.63 km2 in total. This park is situated in the southern region of Nepal's inner Terai. Altitudes range from 100 to 815 meters.
The stunning Terai region, along with the indigenous culture and traditions, and the wild side of Nepal are all displayed in Chitwan.
History of Chitwan National Park
The Royal Bengal Tiger, Elephants, One-Horned Rhinos, Bucks, Deer, and many other rare creatures were the main targets of the Royal families and their visitors who used the Forest of Chitwan as a hunting ground.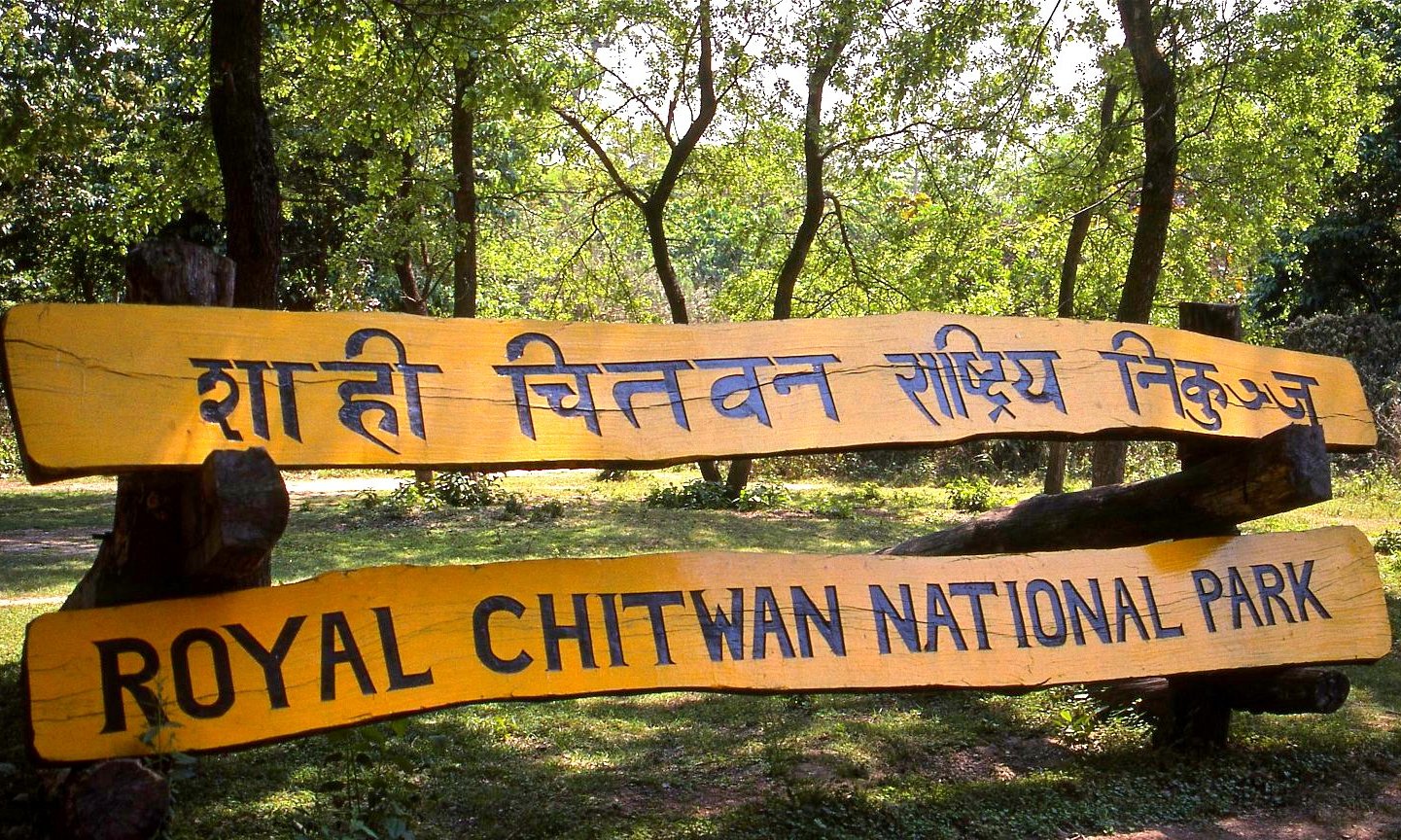 Mahindra Deer Park was established in 1959 for the 175 km2 Tikauli forest that stretches from the Rapti River to the foothills of the Mahabharata. A few years later, in 1963, the area south of Rapti River was designated as a rhino sanctuary. It took Nepal additional ten years for the 932 km2 Royal Chitwan National Park to be established. Since the establishment of the people's democracy in 2006, it is now just known as Chitwan National Park.
Since Chitwan National Park protects rare biological resources that have value on a global scale, UNESCO designated it as a World Heritage Site in 1984. Ramsar Site - Beeshazari Lakes and 750 km2 of protected territory were both designated as buffer zones in 1996.
Where is Chitwan National Park? How to get there?
In Nepal's Central Subtropical Inner Terai Lowlands, the Chitwan National Park is located. Certain areas of the districts of Chitwan, Nawalpur, Parsa, and Makwanpur are occupied by the national park. The main entry to Chitwan National Park is in Sauraha Town, which is 96 kilometers away and takes about five hours to get by car from Kathmandu. Public transportation options such as tour buses and micros are available, as well as private transportation. Comfortable tourist buses also depart from a location close to Thamel. Private automobiles arrive to transport you to your hotel room. You may take a number of flights from Kathmandu International Airport to Bharatpur Airport, which is close to Sauraha if you want to travel by air. It takes roughly 20 minutes to fly. You can either take a private automobile or public transportation to Sauraha from the airport.
You can get in touch with us if you want to take a nice ride in a private vehicle or if you want to fly (For Tickets).
Climate, Geography, and Topography of the Chitwan National Park
As the protected area is situated on the lower land and has a tropical monsoon climate with high humidity, generally it is a warm place. The park has a unique range of climates and seasons each offering a unique experience to visitors.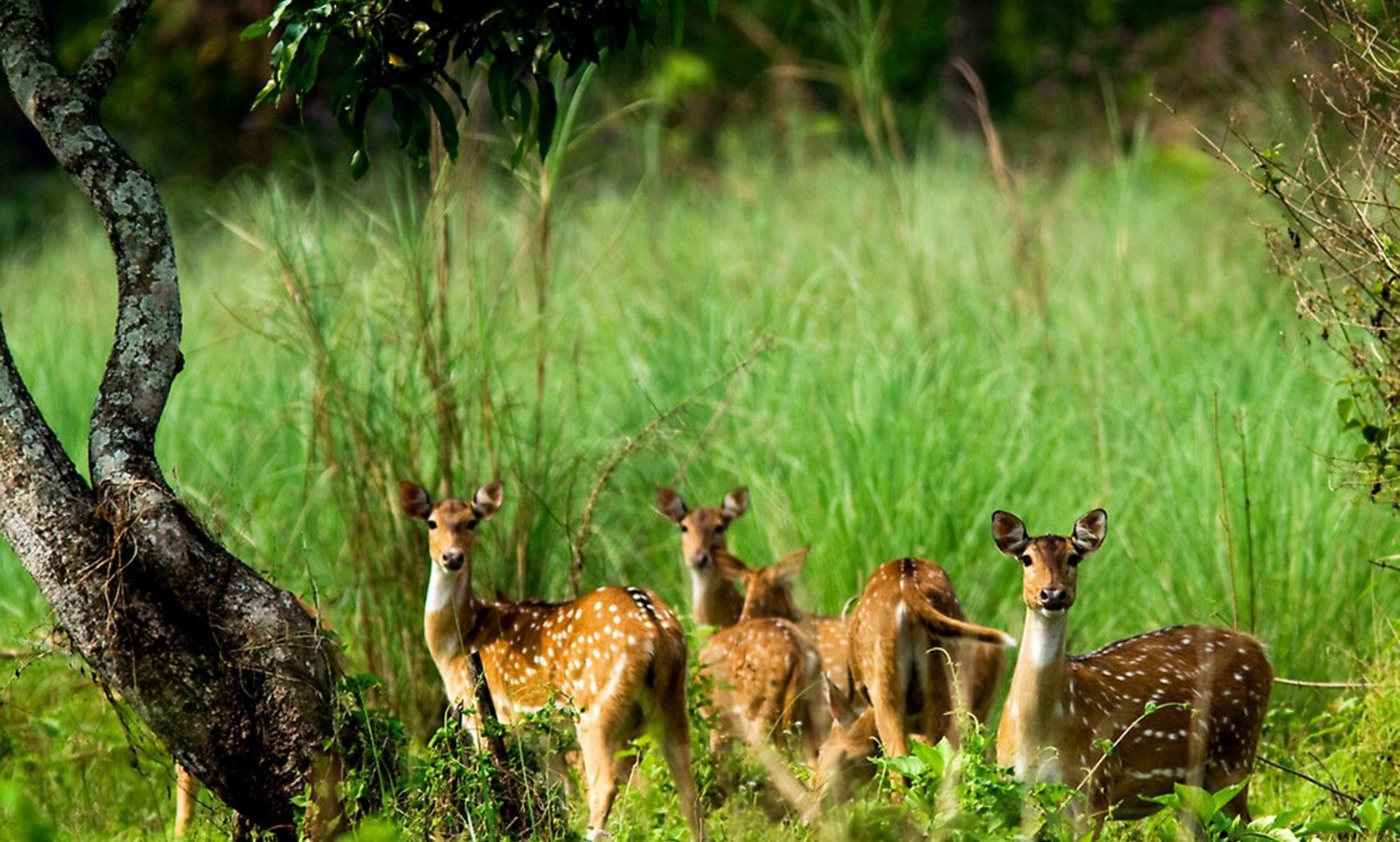 From mid to last October to early April, the land is dry while days are warm and nights are a little cold with cold air (Late December to first February is a little colder). From April to June Temperature rises and rich ±400c from May to June with few unusual rainfalls. Then after, the heavy rainy season starts in September. The most awesome period to visit the park is the month of October to December and late February to April with a cool and clear climate with more fantastic greenery and scenic views.
| | | |
| --- | --- | --- |
| Climate Zone | Elevation Range | Area % |
| Lower tropical | below 300 m (980 ft) | 58.2% |
| Upper tropical | 301 to 1,000 m (988 to 3,281 ft) | 32.6% |
| Subtropical | 1,001 to 2,000 m (3,284 to 6,562 ft) | 6.7% |
Explore Rich Biodiversity inside Chitwan National Park
Chitwan National Park is nestled on the foot of the Himalayas. You get to explore the varieties of floral and faunal species in Chitwan National Park. The presence of alluvial soil and the riverine forests have made an excellent habitat for the largest population of One-horned Rhinoceros ( Second Largest in the World), the Bengal Tiger, and supports many Endangered species. Chitwan National Park supports rich biodiversity, 544 species of birds ( 61% recorded in Nepal), 126 species of fish (65 % recorded in Nepal), 68 species of mammals, and 56 species of amphibians (herpetofauna). Chitwan National Park is also home to Sloth Bear, Elephant, Leopard, Bengal foxes, honey badgers, Bengal foxes, spotted linsangs, golden jackals, leopard cats, fishing cats, small Indian civets, crab-eating mongoose, and reptiles like snakes, tortoise, mugger crocodile, gharial crocodile and many more faunal species.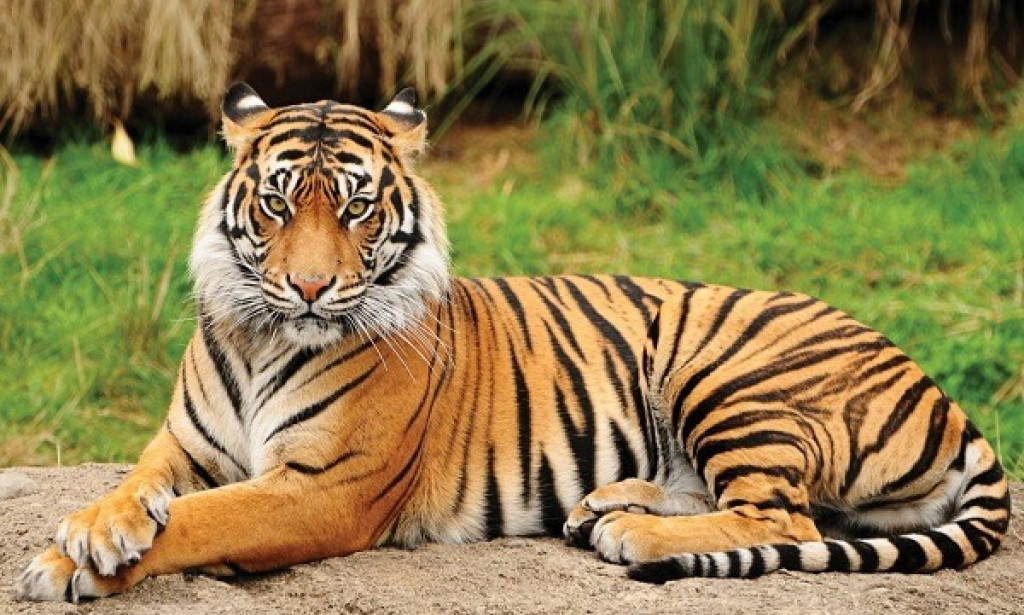 The park is also famous as a Bird- Watching destination in the World as the park has the highest concentration of bird species (Over 350 species). The park is home to many endangered birds, namely: The lesser adjutant, Bengal florican, swamp francolin, Grey-crowned Prinia, and many species of grass warbles. The park includes large ecosystems of tropical and sub-tropical deciduous forests predominantly consisting of Sal Trees and grassland extending more than 2,600 square kilometers, which shows a great example of the biological evolution of local species. The various species of plants other than Sal trees including Chir pine, electric, axlewood, beleric, elephant apple, creepers, grey downy balsam, etc., are found in the park. More than 50 species of grasses including, Saccharum ravennae, giant cane, kans grass, khagra reed, etc.
Explore Jungle Safari
Elephant Safari is the most adventurous way to explore wild animals inside the park in their natural habitats. The wild animals inside the park are exclusive Bengal Tiger, Sloth Bear, One-Horned rhinoceros, and varieties of birds, reptiles, and butterfly species. You will be taken into deep forests by experienced Mahouts to make sure of more close views of these wildlife animals that make your journey more meaningful and enjoyable.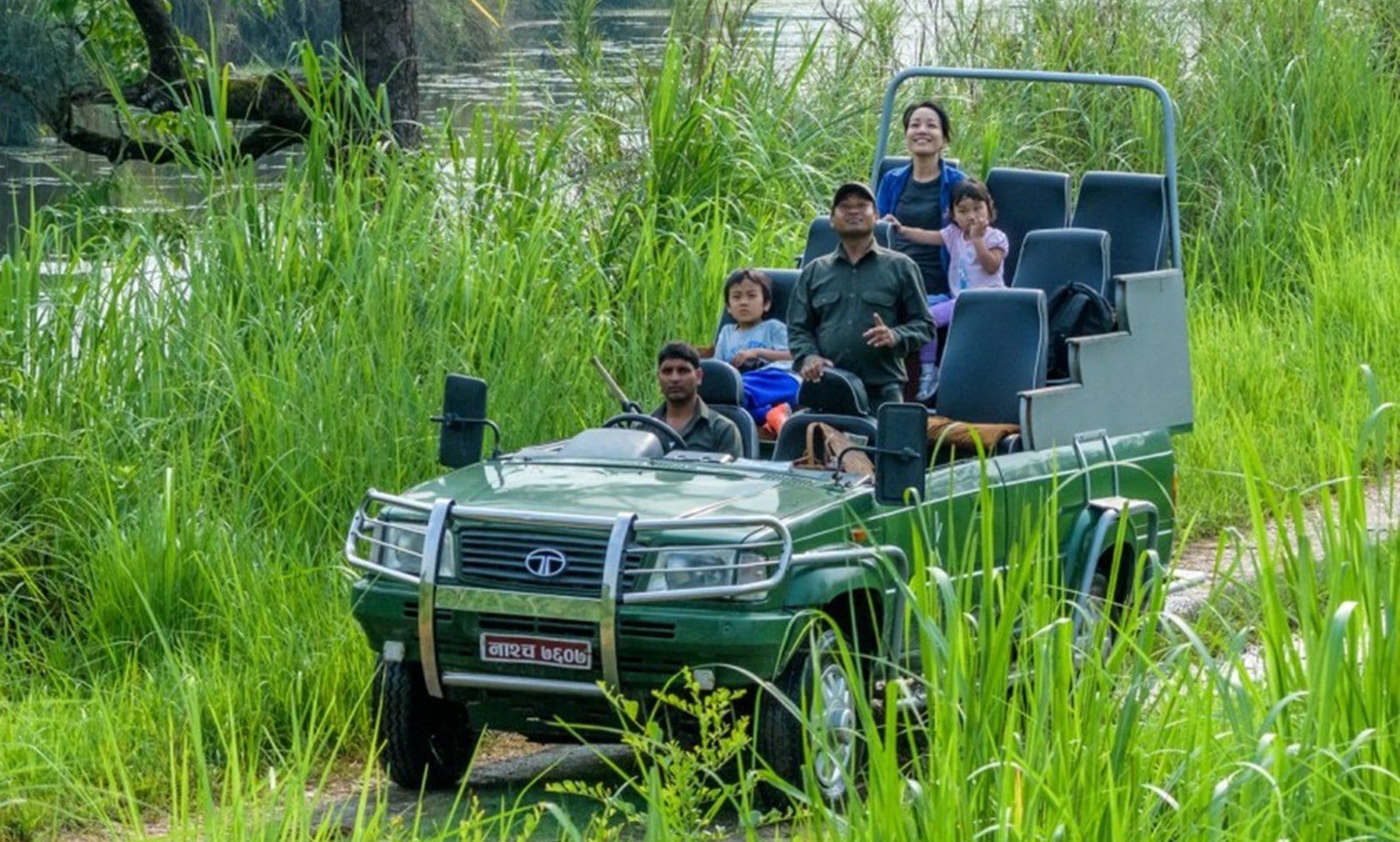 Jeep Safari would be best for those who want to travel in large groups and don't want to ride Elephants to explore the wild floras and fauna inside the parks. Jeep Safari would take to the Gharial Crocodile and tortoise breeding center at Kasara. You can also explore small lakes inside the national parks.
Bish Hazari Taal (20 Thousand Lake)
The Bish Hazari Taal is located inside the Chitwan National Park, the southern corner of Bharatpur. There are many small and big lakes, inside National Parks counting more than 20,000 and this Taal looks like 20,000 shaped when it is seen from Sky, so this Taal is named Bish Hazari. The Lake offers you an attractive view of birds and other wild animals.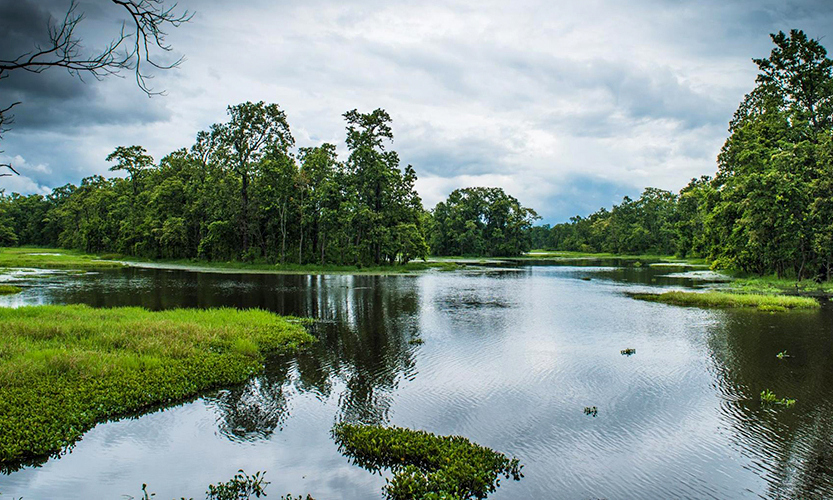 The lake area is home to lots of crocodiles and rhinos. You can explore Bish Hazari Taal either by cycling or Jeep Safari.
Tharu Village Tour
Tharu village in Sauraha, Chitwan, is popular for its culture and traditions. You can witness the lifestyles of the Tharu people on village tours. Tharu museums in The Heart of Bachhauli, Sauraha, offer you the beautiful culture and lifestyles of Tharu peoples placed uniquely. Tharu people have been living close to Chitwan National Park for so long, and their tradition shows a close relationship with the natural world. Tharu cultural program is organized regularly in many hotels at Meghauli and Sauraha.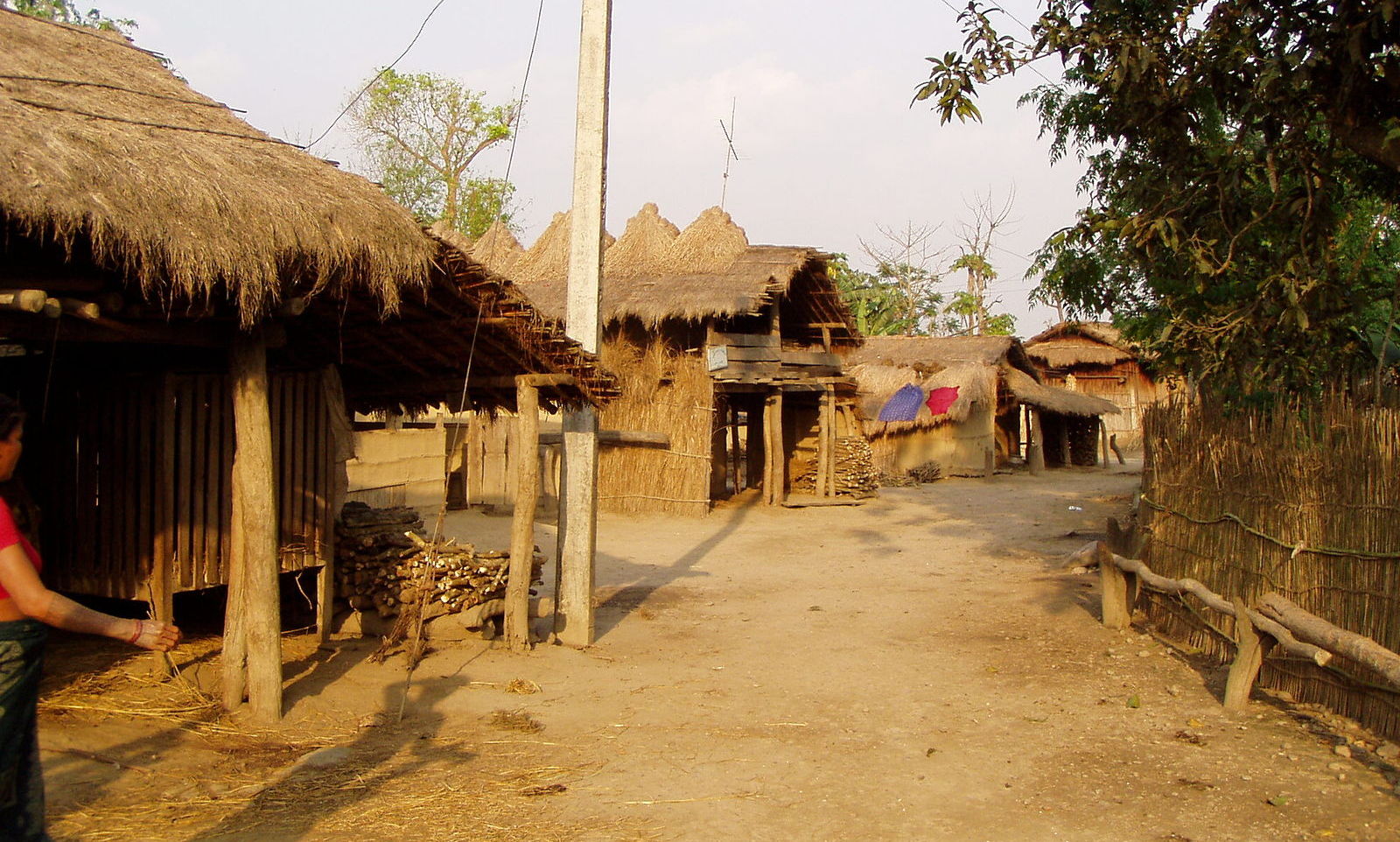 Tharu cultural program includes cultural dance, stick dance ( DandaNache), peacock dance (Mayur Naach), fire dance (Aagni Naach, etc., which is full of entertainment.
The Captivating walk in Jungle
The walk in nature filled with lush green vegetation and lush green forests is one of the adventurous and cheerful activities. The captivated walk-in Sauraha Jungle is the best to have a good sweat and to explore the rich wild floras and faunas of Chitwan National Park very closely. Extreme caution should be taken while walking in the Chitwan Jungle. Tourists and guides are not allowed to take any weapons during the jungle walk.
Enjoy the beautiful Sunsets
After a long day safari, the riversides in Sauraha, Chitwan, offer you an amazing sunset. Besides this, you can enjoy the local street foods, have a walk-in in Sauraha, and take beautiful photographs.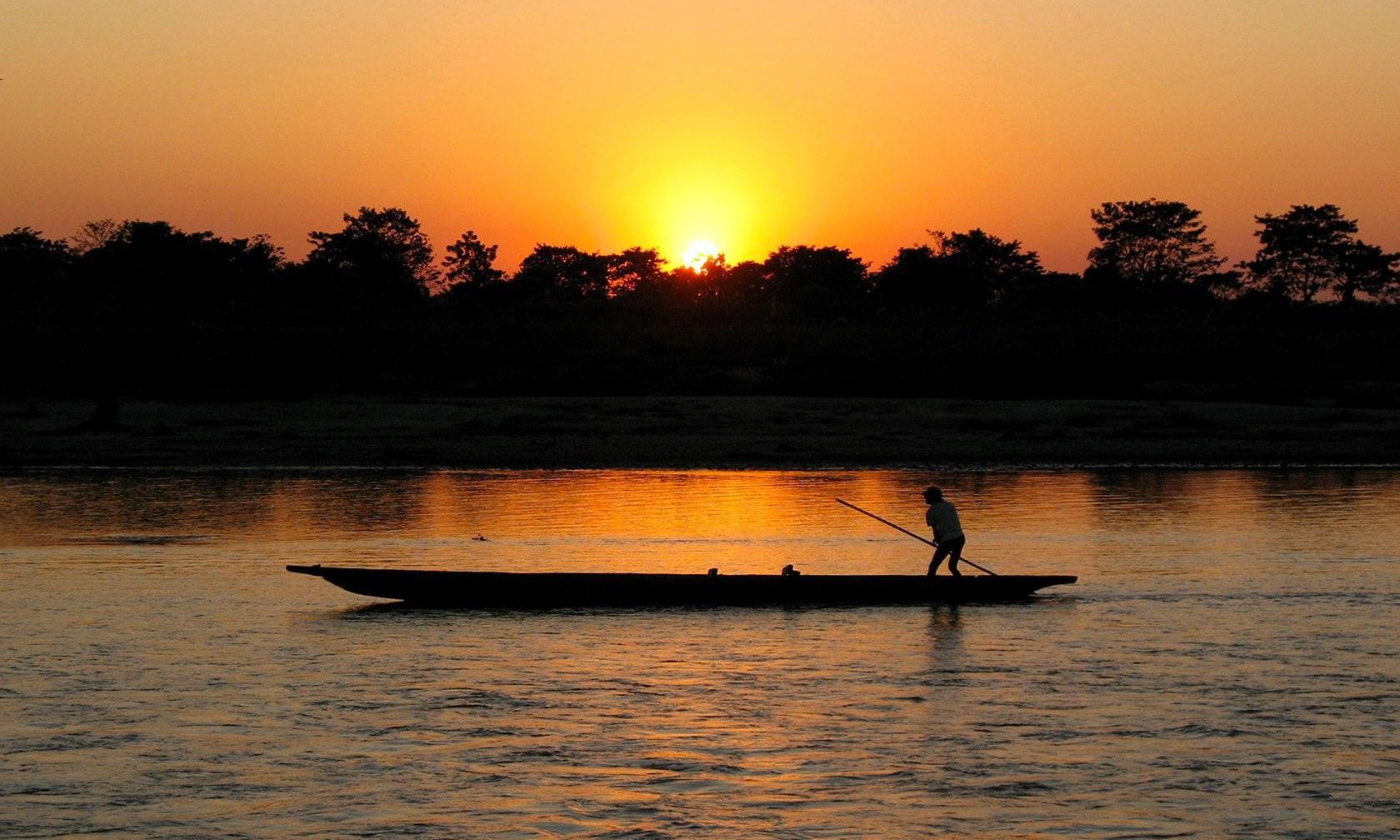 Visit Elephant/Vulture/Gharial Crocodile and Turtle- Breeding Center, Elephant Breeding and Training Centre, KhorsorElephant Breeding and training center, Khorsor, is just a 10-minute drive from Abraha. It was established to increase the number of Elephants in 2044B.S. (1985). There are only a few ( about 2 ) elephant breeding and training centers in the World, so it provides you with unique and amazing feelings while visiting it. Elephant Breeding center inside the national parks offers you a beautiful glimpse of mother elephants and child elephants where you can take a beautiful photographs. You can also explore the efforts to increase the elephant population.
Canoe Rides
Canoe rides in Chitwan National Park offer a serene and immersive experience in the heart of nature. Drifting along the tranquil waters of the park's rivers and lakes, you navigate through pristine landscapes, surrounded by lush greenery and the symphony of bird calls. From the safety of your canoe, you can observe a myriad of aquatic life, including crocodiles, turtles, and colourful bird species that call the park their home. The canoe ride in Chitwan National Park provides a peaceful and enchanting journey that allows you to connect intimately with the park's captivating waterways and wildlife.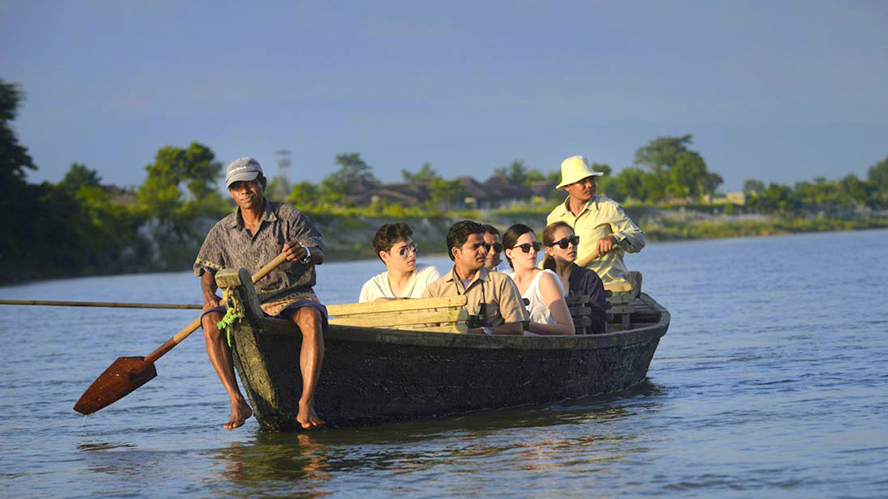 Vulture Breeding Centre
The Vulture Breeding Centre in Chitwan was established in 2008 to increase the vulture population. You can explore the critically endangered vulture species: slender-billed and oriental black-backed vultures.
Crocodile Breeding Centre
Crocodile Breeding Centre in Kasara lies in the center of dense forests, Kasara, which was established in 1978. It was established to protect gharial crocodiles, where the natural eggs of the Gharial crocodiles are kept in artificial conditions to hatch eggs. The young crocodiles are kept until they are released into the rivers to increase their populations.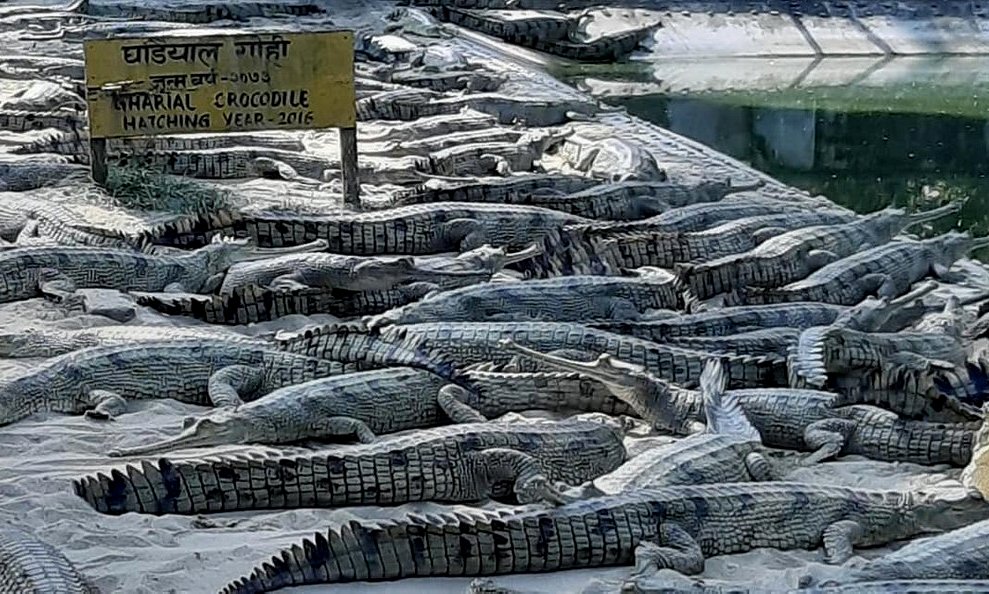 The delightful views of Crocodiles from egg to giant in Crocodile Breeding centers will make your visit worthwhile.
Besides this, there is a Tortoise Breeding center as well, established to increase the Tortoise population.
More Highlights of Chitwan National Park Safari
Explore Rich diversity inside Chitwan National Park
Oldest national park in Nepal and was established in 1973
Visit Elephant/ Gharial Crocodile/Vulture Breeding Centre
Observe One Horned Rhinoceros, Gharial Crocodile, Royal Bengal Tigers
Enjoy Elephant Ride
Jeep Safari and visit 20 Hajari Taal
Explore the Tharu village and own enjoy their culture and traditions.
The Captivating walk in Jungle
Peaceful

Canoe rides in Chitwan National Park

Bird Watching
Enjoy the beautiful sunset view from Sauraha.
Facilities and services in and outside the Chitwan National Park
There is a Museum at Kasara- The HQ of the Park has lots of things to collect information about the park and the culture. Nearby also have Bikram Baba Temple. About 1km far from HQ, there is Gharial Breeding Centre where Endangered Gharial Crocodile Eggs are hatched. There are also many Turtles and marsh Muggers.
The park is one fully facilitated protection area. For any information, the Visitors Center at Saurah provides fascinating information about wildlife conservation programs. There are varieties of handicrafts and other local products for gifts and souvenirs that you can buy at the Women's user group Souvenir Shop.
Jungle Safari and nature walks provide an opportunity to get a closer view of the endangered- Horned Rhinoceros and the lucky one may be the Royal Bengal tiger. The Elephant Breeding Centre at Khorsor, Sauraha, where you can see baby elephants and domestic elephants can also enjoy elephant baths too.
Inside the park has 7 Resorts run by the park concessionaires. There are also many lodges and guest houses outside the park. You can find deluxe and luxurious hotels and Resorts around Chitwan. It is best for the family tour and the couple tour. Visiting Chitwan national park is best for those seeking a luxurious vacation. One can enjoy nature, wildlife and can experience the Tharu Culture, their foods, and beverages, etc.
Luxury Holidays Nepal offers Luxury tours in Nepal, Religious and Spiritual Tours, Cultural and Historical Tours, Helicopter Tours, Adventure Sports tours, Jungle Safari tours in Nepal, and many more.
Please, click here for Jungle safari in Nepal.
If you need any further information, please contact us, Email: [email protected], Phone: +977- 985 100 5129 (WhatsApp)