Kathmandu valley is also called the city of Temple. Whether you are nature lovers or cultural lovers, Kathmandu valley offers something to explore for everyone. Including Seven UNESCO World Heritage Sites: Kathmandu Durbar Square, Patan Durbar Square, Bhaktapur Durbar Square, Swambhunath, Boudhanath, Pashupatinath, and Changunarayan, Kathmandu valley consists of numerous skillfully designed temples, stupas, gompas, palaces, and monasteries. Kathmandu valley is a cup-shaped valley surrounded by hills filled with dense forests, rivers, cascades, and streams that makes it the perfect destination for a quick escape to nature from the hustle and bustle. The beautiful hills around Kathmandu valley consist of numerous touring and hiking destinations where you can explore the blend of rich nature and culture.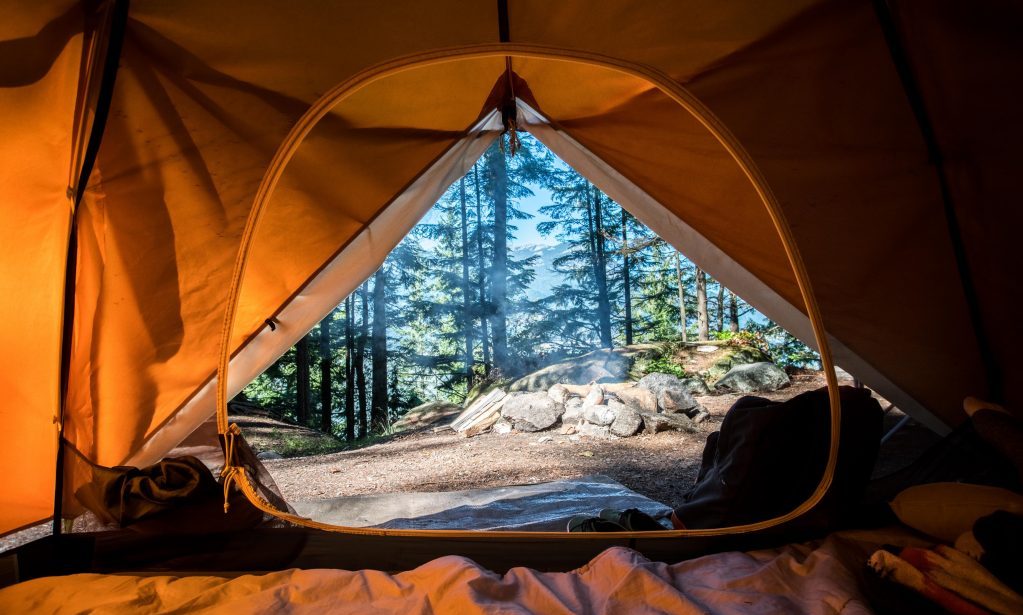 The Spring season in Nepal starts in March and lasts till the end of May. Spring is here now, the perfect time to go hiking, camping, and trekking in Nepal. The Spring season offers the perfect weather and temperature to pack your sleeping bag, tents, and other requirements. Spring is called the flowering season in Nepal. The hills reward you with different colors of Rhododendrons flowers and other numerous flowers, which refresh your mind and soul.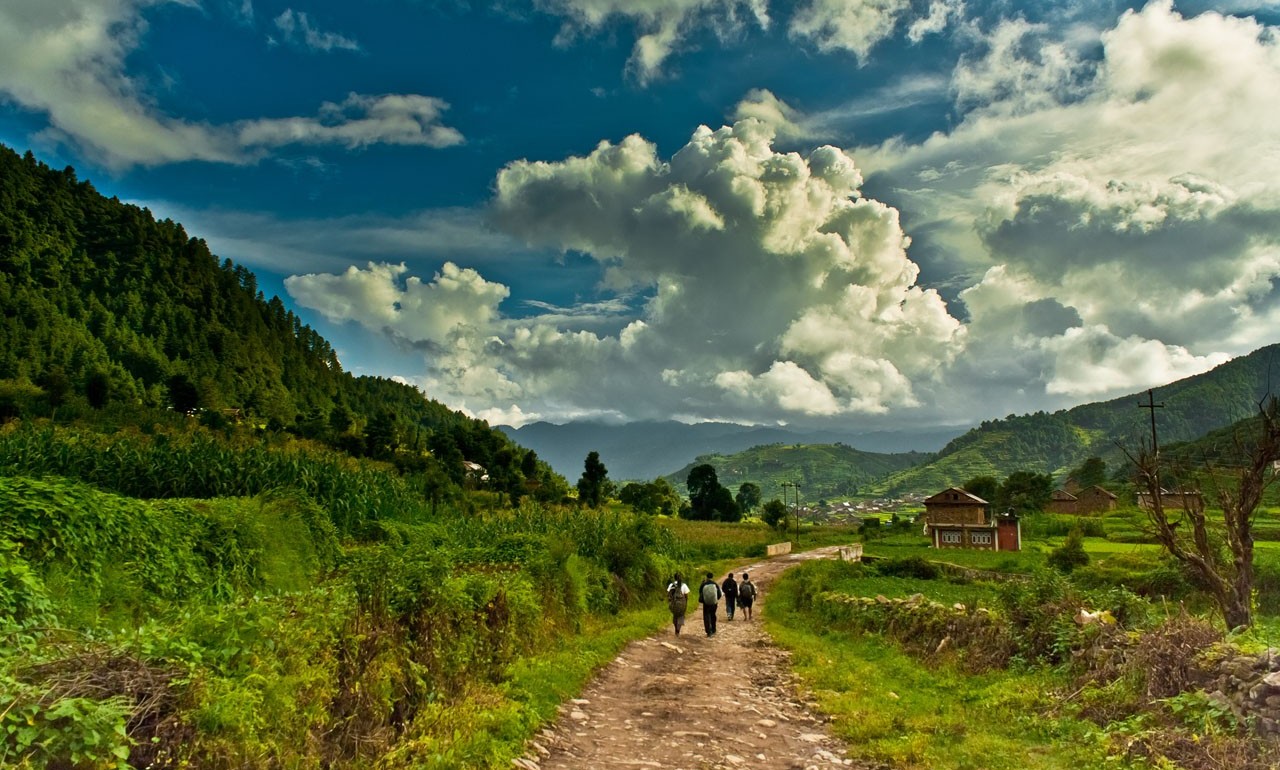 The captivated trail near Kathmandu is filled with pine trees, flowering Jacaranda mimosifolia, flowering rhododendrons, and other flowers in the spring is best to have a good sweat and refresh your mind and soul. Besides this, enjoying the beautiful sunrise and sunset views, scenic views of the beautiful landscapes and terrace farming, and the stunning mountain views are the sweetest parts of Camping around Kathmandu valley. You can visit many temples, gompas, monasteries, and stupas during your hike around Kathmandu valley.
Benefits of Spring Camping near Kathmandu
Easy and comfortable hiking
Low risk of sudden accidents
Blooming trails
The hills fill with blooming rhododendrons and numerous wildflowers.
Crystal-clear skies and warmer days
Picturesque trail
Good and smelly weather
Incredible views of sky-dominating snow-capped mountains
If you are here in Kathmandu and would like to explore incredible nature and spend a night in the beautiful environment, Night camping in the hills around Kathmandu could be the best option. Camping is best to spend the night in a peaceful environment, chilling with friends, and sleeping beneath the trees and starry skies. Here is the list of perfect spring camping destinations near Kathmandu valley on your vacation/weekend.
Kulekhani-Markhu-Chitlang Camping
Kulekhani dam in Makwanpur district is just 40 Km away from Kathmandu. The Kulekhani dam is also renowned as the Indra Sarover. This tranquil and clear Kulekhani dam is surrounded by beautiful hills that give stunning views. The Kulekhani-Markhu-Chitlang offers many adventurous and entertaining activities like boating, biking, picnic, and hiking. Chitlang is a Newari village that is just a few minutes ride from Kulekhani, the perfect place to explore Newari culture and traditions.
Markhu and Chitlang are unmissable places to visit while you are in Kulekhani. Markhu is one of the beautiful villages that lies northwest of the Kulekhani dam. This place is the perfect vacation destination near Kathmandu for hiking, biking, and camping.
Tare Bhir Camping
Tare Bhir is a beautiful hiking spot near Kathmandu valley, which is just about a 35 minutes hike one way. Tare Bhiir is famous for camping, hiking, and mountain biking destinations near Kathmandu. The forests filled with Pine trees and other trees, numerous camping locations, terraced hillsides, and the scenic views from the Tare Bhir hills are the major attractions of Tare Bhir hiking. Tare Bhir hike offers a number of trail options: Sundarijal, Jagdol, and Budhanilkantha. The perks of camping in Tare Bhir are that you don't need to worry about the washroom facilities, enough camping space, and water.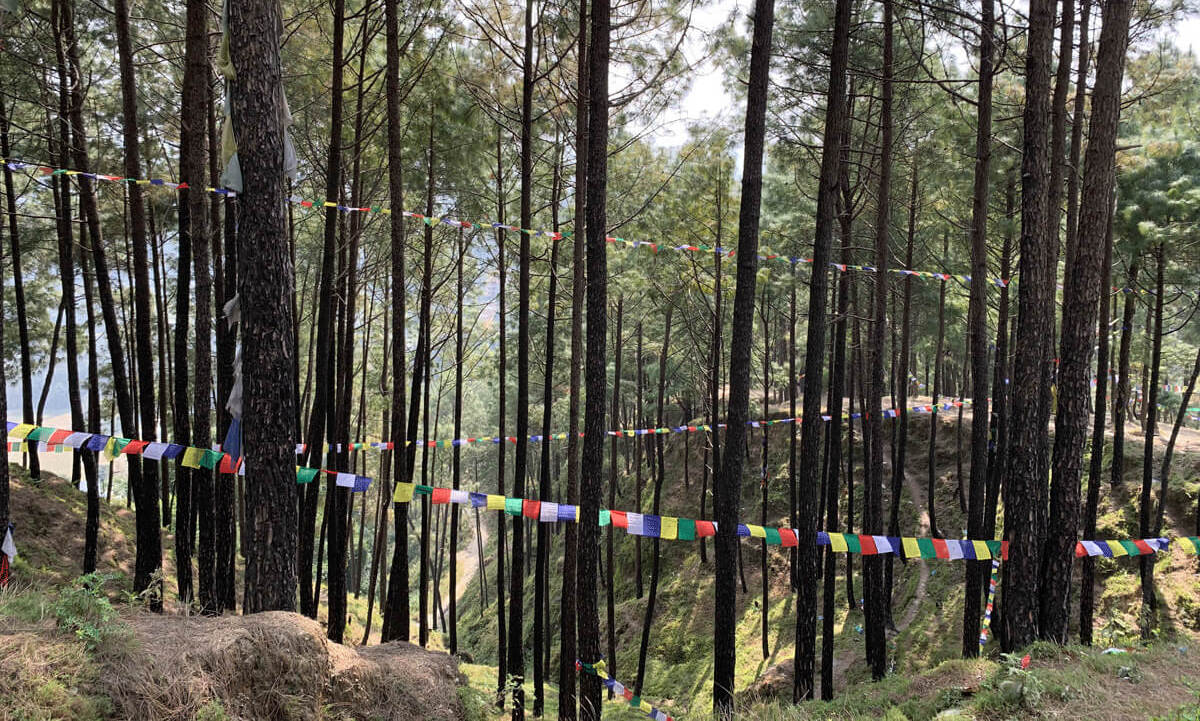 Numerous camping spots are there, out of which there is one camping spot in the middle of the pine forest hills, which is just around a 40 minutes hike. A few minutes above it, there is a restaurant- Old Village Cottage, which offers you tents and camping space. Adventurous sports activities like rappelling, and rock climbing are also available in Tare Bhir, for which we can contact the nearer resorts and restaurants. There is an ultimate venue just a few minutes above Old Village restaurants where you can find beautiful camping spots. You can camp near the local village in Tare Bhir, for which you have to ask for permission from the locals. This place could be the perfect option to explore the local culture and traditions of Tare Bhir. The camping spots reward you with beautiful sunrise and sunset views, of Kathmandu valley, and surrounding hills.
Kakani Camping
The journey to the Kakani hike begins in Kathmandu. Kakani lies 26km northwest of Kathmandu at an elevation of 2000m/6561ft. The hiking distance covers nearly 25Kilometres. The hiking area of Kakani attractions ranges from pleasant subalpine forest scenery full of pine, rhododendron trees, and oak. The place is very famous for walking and overnight stands. There are many well-facilitated hotels, homestays, and resorts for night stays.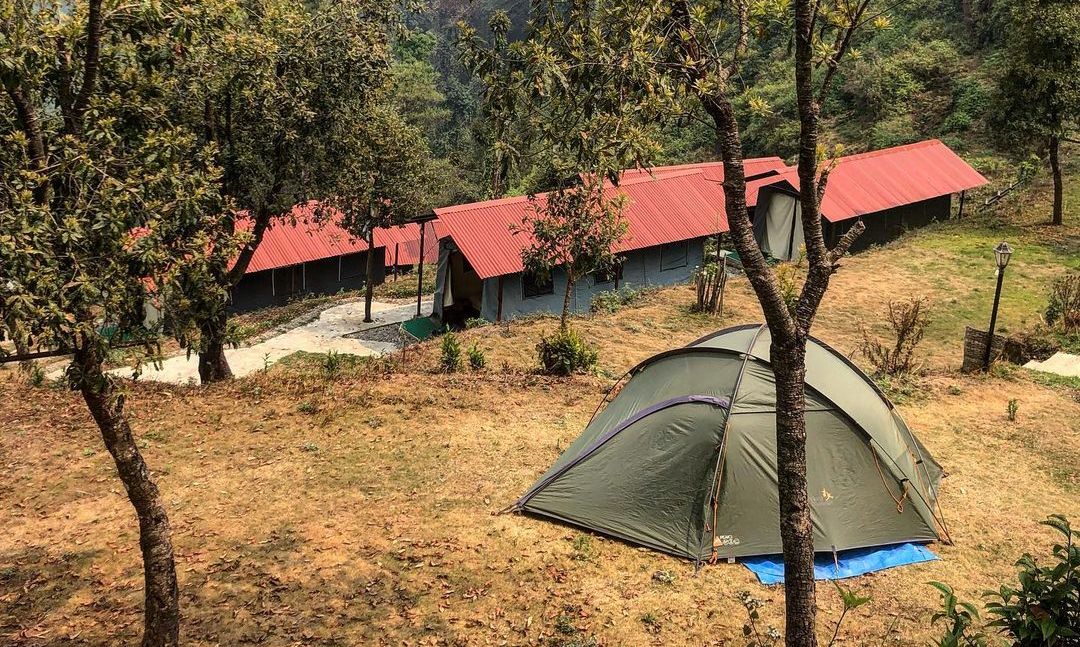 Spring and autumn are considered the best time for hiking and camping over there in Kakani. You can find many camping spots that reward you with beautiful sunrise and sunset views, along with hills and valleys and the magnificent panoramic view of the Himalayan, especially of the Ganesh Himal massif. Gaurishankhar, Choba Bhamre, Manasalu, Himalchuli, Annapurna, and several other peaks can also be seen closely from Kakani.
Please, click here for the adventure activities in Nepal.
Hattiban Camping
Hattiban lies in the Southwest of Kathmandu valley, where Pharping is one of the starting points of the Hattiban hike. Hattiban offers the best night camping destination making it a perfect weekend destination. The captivated walk in the forests enriched with varieties of floral and faunal species heals your soul. Hattiban is famous for bird watching, camping, and seeing the splendid views of mountains near the Kathmandu valley.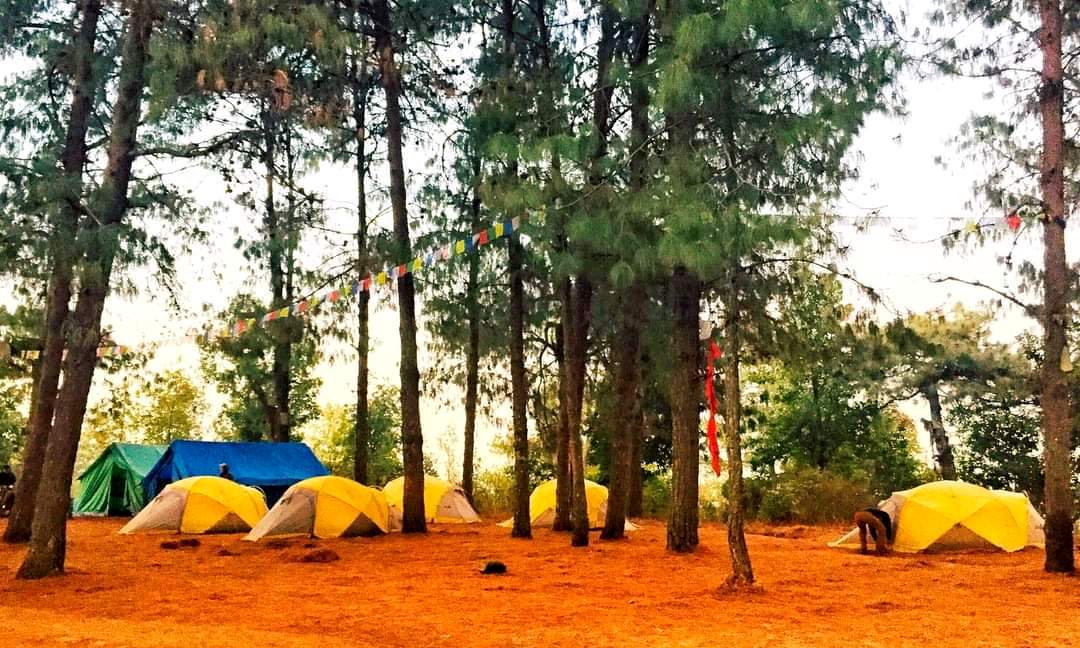 Day hiking at Champa Devi, located at an elevation of 2249m/ 7379 ft, rock climbing, and biking are some of the adventurous activities you can do during Hattiban Camping. Hattiban areas offer numerous camping spots in the middle of lush pine forests and colorful rhododendrons that offer amazing weather and scenic views of the surrounding hills and mountains.
Nagarkot Camping
Nagarkot is situated 32km east of Kathmandu at an elevation of 2175m. it is a popular tourist destination in Nepal. The hiking distance covers nearly 25Km, and the journey to Nagarkot begins from Nagarkot Natural trails around Newari village of Sakhu.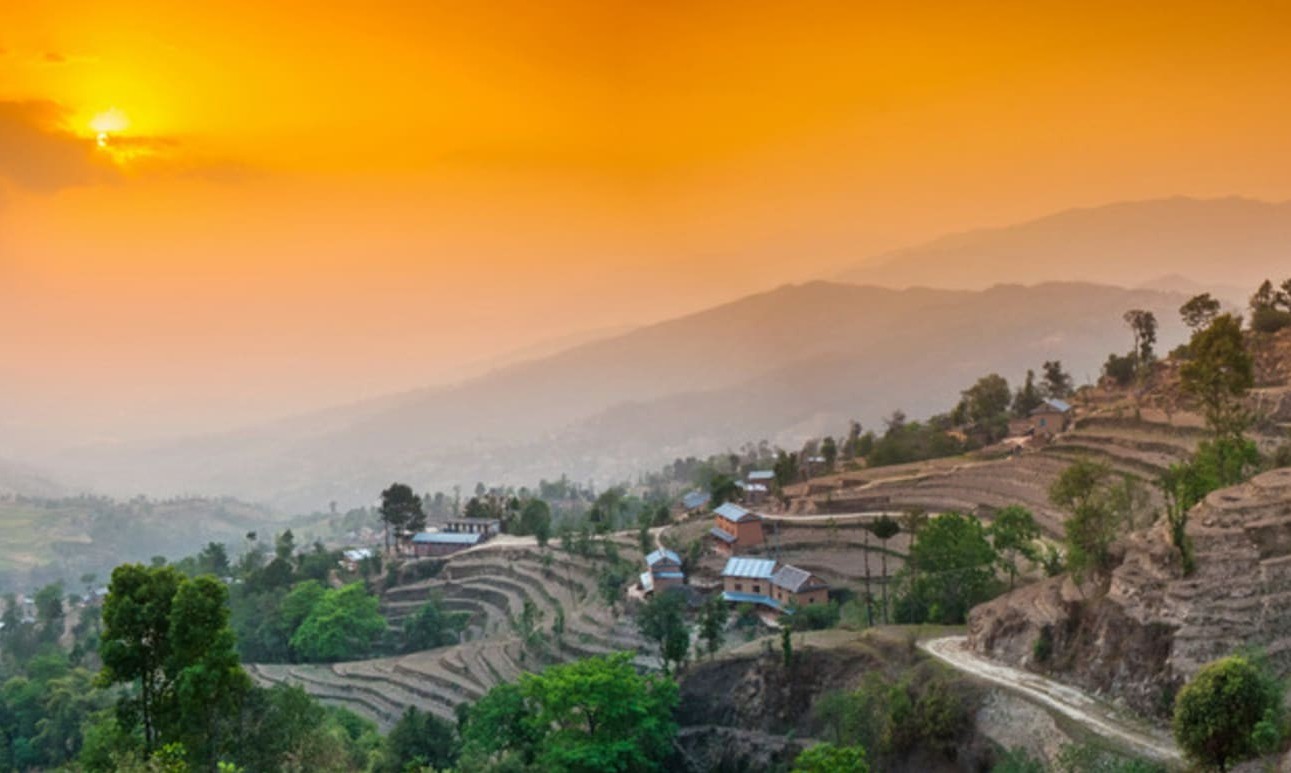 The Nagarkot hiking trail is easy and comfortable and takes you through Newari Kartik village and beautiful terrace farmlands. You will walk through the panoramic trail that offers you 180-degree views of breathtaking landscapes with luxuriant greenery. Many camping spots around Nagarkot provide you with an ultimate lifetime adventurous experience. Besides camping, you can stay in a designated hotel there. Night stay in Nagarkot is famous for beautiful sunrise and sunset views. Nagarkot hills reward you with stunning views of mountains.
Gurje Bhanjyang-Suryechaur Camping
The journey to the Suryechaur hike begins from Kathmandu, located at a maximum elevation of 2,100meters. Suryechaur is a less explored hidden treasure around the Kathmandu valley. Suryechaur lies at the edge of the Nuwakot districts and offers many camping spots. A short hike for Suryechaur camping takes you through the dense forests, small villages, rice terraces, paddy fields, and the off-the-beaten trail that charges you both physically and mentally. This place would be the best to explore the traditional lifestyles and culture of the Nepalese.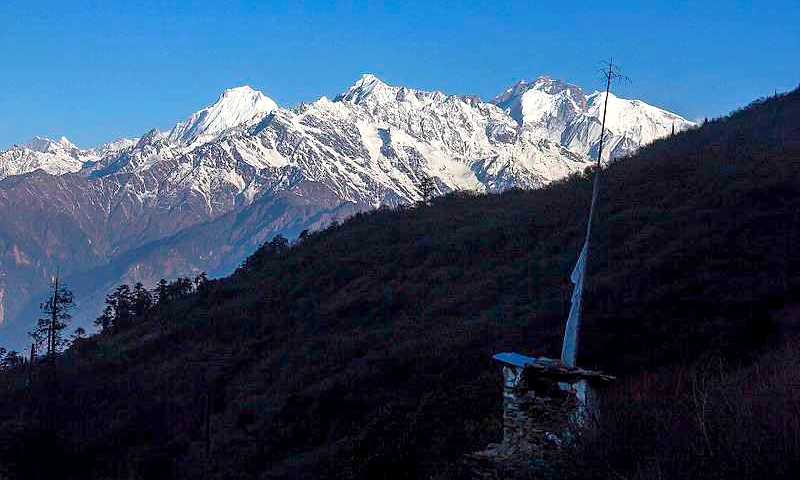 Suryechaur hill offers you breathtaking views of the snow-capped mountains: Langtang massif, Mt. Ganesh, Mt. Manaslu, and Holy Gauri Shankar.
Shivapuri camping
Shivapuri hills lie inside Shivapuri National Park, at a maximum elevation of 2729m. Shivapuri National Park is a famous hiking and camping destination near the Kathmandu valley that consists of numerous streams, waterfalls, exotic floras, and faunas. The hiking trail rewards you with prayer flags, lush green forests, and spring flowers: Rhododendrons.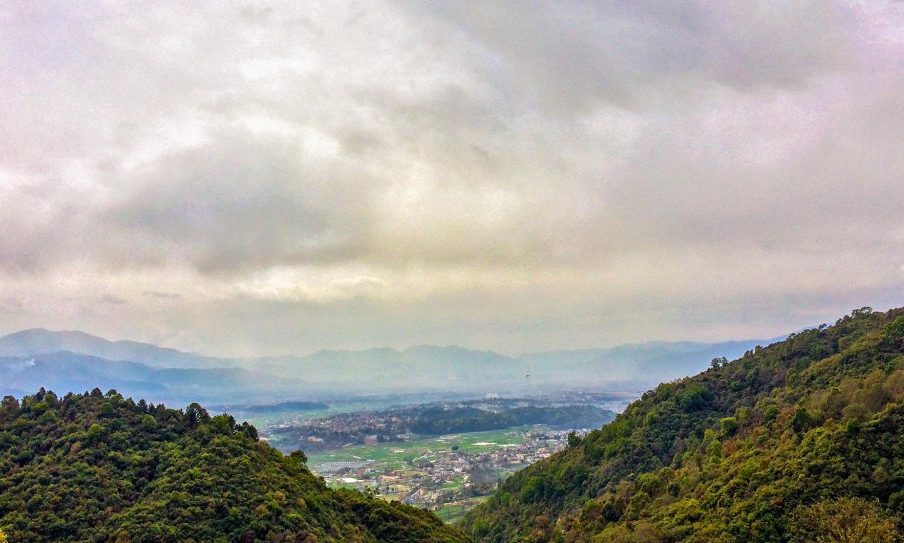 Shivapuri hill consists of many hiking destinations and camping destinations. Every year thousands of tourists make their way to Shivapuri for hiking and camping. During your hike, you can explore the Nepalese village experience, warm greetings, and hospitality. Camping in the Shivapuri hills could be the best option to see the night views of the lower Kathmandu valleys and surrounding hills, breathtaking sunsets, and sunrise views reflecting from the Sky-touching mountains: Mt.Ganesh Himal, Mt. Gaurishankar, Mount Langtang Range, and many more.
Bhotechaur Camping
Bhotechaur lies in the Sindhupalchowk district, near Kathmandu valley. This beautiful estate has a Tea Garden known as the Everest Tea Garden/Mini Illam. Bhotechaur is a less explored area despite the incredible nature and scenic views. Bhotechaur is a great competitor to Dhulikhel and Nagarkot: which are known as the best two destinations around Kathmandu valley for the majestic views of the surrounding mountains. There is a great camping spot in Bhotechaur just above the place just above Heaven Hill Hotel and Resort.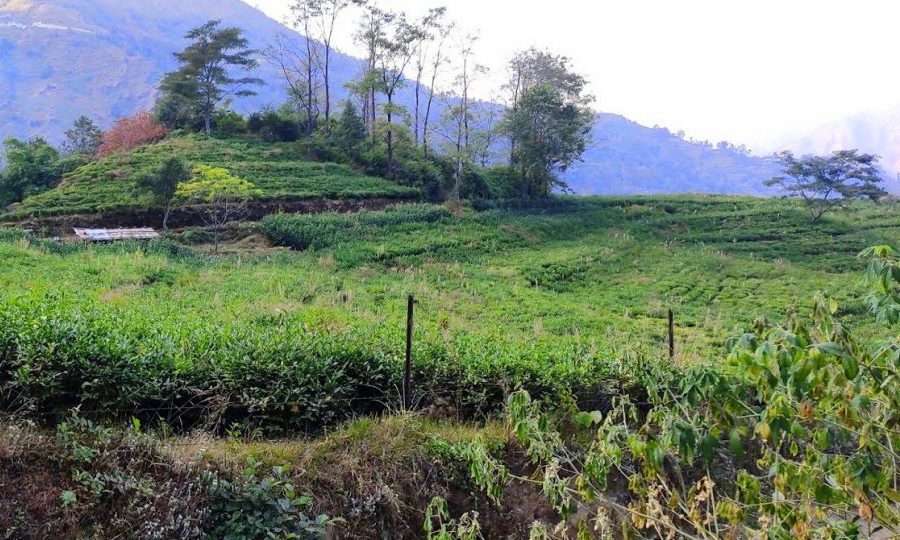 Bhotechaur lies on the Border region of Shivapuri National Park, which offers many hiking options for Bhotechaur. You can explore many scenic villages where peoples of different cultures and traditions live. If you would like to walk through the nature trail, a hike from Chispani to Bhotechaur would be best option, which is just about a two hours hike.
Please, click here for the best Nepal tour packages.
If you need any further information, please contact us, Email: [email protected], Phone: +977- 985 100 5129 (WhatsApp)