[TOC]

Nepal is not all about mountains, climbing, and trekking. It is a place where anyone can enjoy the various shades of nature and bird watching is one of them. Birds are truly fascinating creatures that all of us find appealing and in today's world birdwatching has become one of the rapidly growing activities. Currently, birdwatching is an expensive activity and is likely the most desired ecotourism attraction. For those who appreciate the sounds of birds tweeting amid lush, huge forests, Nepal is one of the most astounding wildlife destinations. More than 887 different bird species may be found in Nepal. These various bird species can be found in Nepal's more than 37 important Bird and Biodiversity Areas. Numerous uncommon, perfect, and vibrant bird species can be found in Nepal's diverse climatic zones and stunning scenery.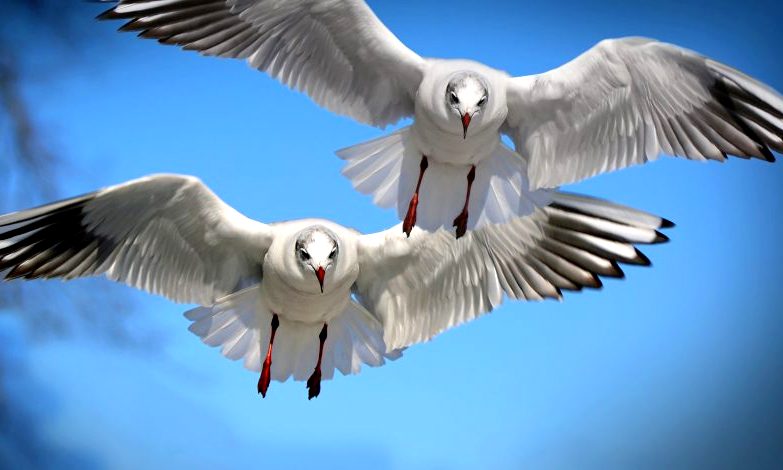 In the Himalayas, uncommon species including Impeyan Pheasants, Crimson Horned Pheasants, and others sing and dance. An endemic species, such as the bird Spiny Babbler, is only found in Nepal's hilly region. The murmur of vultures has a similar revitalizing effect on the terai woodlands.
Explore the vast world of bird watching in Nepal, a nation that slopes from the lofty Himalayas to the sweltering terai fields. Due to its diverse geology, Nepal is now home to a large range of bird species, making it a popular destination for birding. The Impeyan Pheasant, the country's national bird, and the Spiny Babbler, a rare bird found in Nepal, are only two of the 848 bird species that have been identified (representing 8% of all the bird species on Earth).
What is Bird Watching?
Birding, often known as bird watching, is a type of wildlife observation that involves studying birds for pleasure or scientific research. It can be done with the unaided eye or with visual aids like binoculars and telescopes.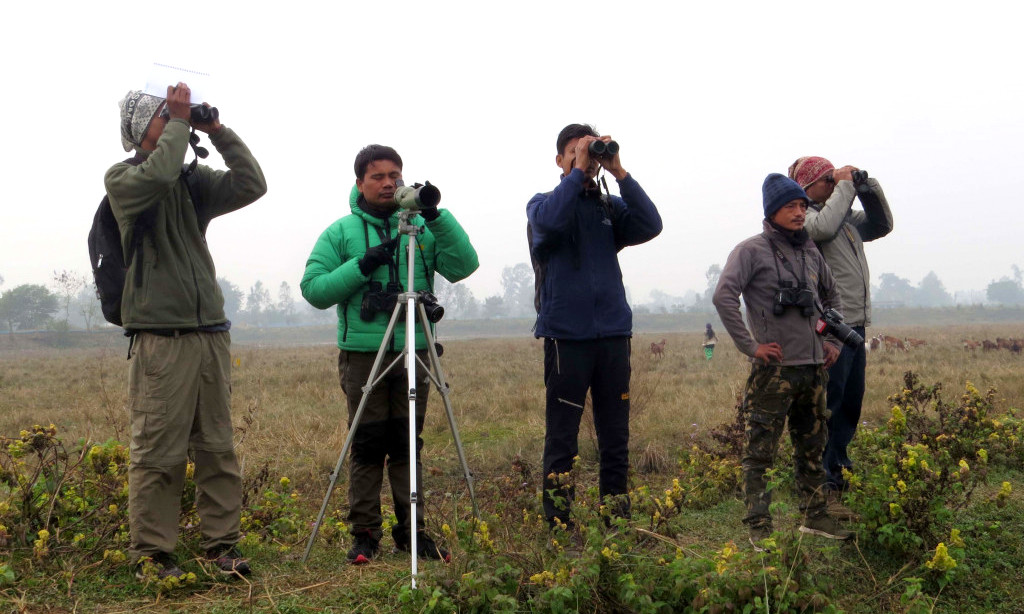 Typically, birdwatchers use public webcams to listen to bird sounds or see bird behavior. While ornithologists work in this sector solely to use scientific methods to learn about the way of life of birds, people engage in such activities for social and recreational reasons.
Table of Contents
Bird Watching in Kathmandu Valley
Bird Watching in Chitwan National Park
Bird Watching in Bardiya National Park
Bird Watching in Pokhara
Bird Watching in Mardi Himal (Trek)
Some other famous Bird watching locations
Bird Watching in Kathmandu Valley
500 different bird species have been identified in the Kathmandu valley area, mostly in places like the Nagarjun, Godavari, Phulchowki, Tau Daha, Bagmati, and Manohara streams. With its forested slopes surrounding wide fields and wetlands and mild climate, Kathmandu provides the perfect habitat for a variety of bird species.
Bird watching in Kathmandu is an excellent experience in all of itself, as it is also suitably engaged to climb and explore searchers. Trips for bird watching are also an endeavor to experience the spectacular terrain, including mountain views, wildlife exploration, interaction with local communities, and understanding of their culture.
Here is the list of some of the popular places for bird watching around Kathmandu Valley
Shivapuri National Park
Only 12 kilometers separate Shivapuri Watershed and Wildlife Reserve from Kathmandu. From Sundarijal or Budhanilkantha, you can get to Shivapuri. Along with magpies, ruby throats, and sunbirds, uncommon bird species consider the Shivapuri watershed and Wildlife reserve as their home. The best location for bird watching is Jamacho Hill, also known as Nagarjun Royal Forest, which is located about 5 kilometers outside of Kathmandu. With blue jaybirds, Kali fowls, Bonelli's falcons, remarkable Himalayan barbets, and many more birds, this hill is a popular destination for bird enthusiasts.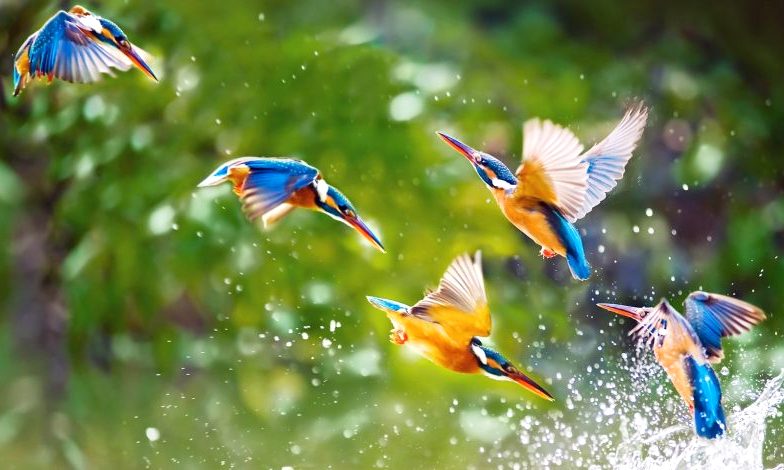 Long-tailed broadbill, Blue Magpies, spiny babblers, long-tailed minivet, forktail, Kali pheasants, warbler, finches, Bonelli's eagles, bulbul, and Thrushes, as well as several more birds, are possibly spotted in this national park.
Nagarjun National Park
Nagarjuna, which is in the northwest of Kathmandu and is also known as Jamacho or Rani Ban (Queen's Forest). The woodlands of Nagarjun were formerly and still are a protected area because they serve as a royal sanctuary and retreat for members of the royal family. Nagarjun National Park is located at a height of 2128 meters and approximately 9 kilometers from Kathmandu Valley. Within the boundaries of the Shivapuri National Park sits Nagarjun Hill. The journey offers the opportunity to see birds in a natural setting and offers breathtaking mountain vistas from the top.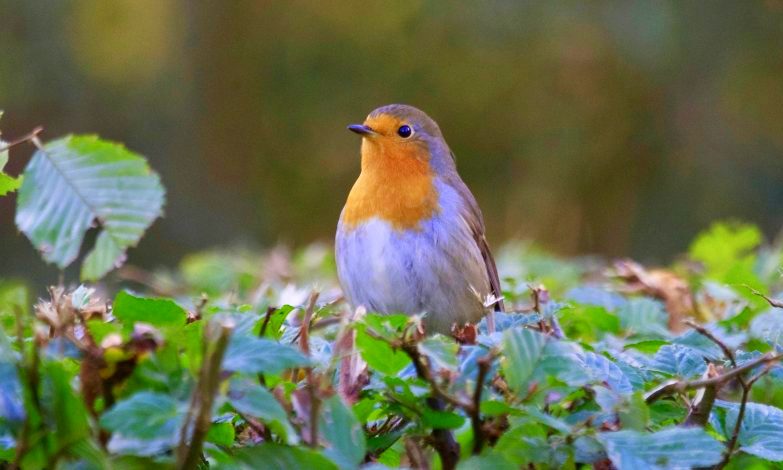 There are many different types of birds that we can witness, like the Northern Eagle, Owl, Red-charged Blue Magpie, Long-tailed Mountain Thrush, Chestnut-headed Bee-Eater, Maroon Oriole, and more. The Brown Wood Owl has also been observed here, along with other owls. Nearly two hours are needed to get to the slope's highest point, where we can enjoy breathtaking views of mountain ranges. Piculets, woodpeckers, thrushes, minivets, warblers, pheasants, and a wide variety of other bird species can be seen here.
Phulchoki and Godavari
The Phulchoki hill is one of the most well-known spots for bird-watching activity and is particularly favored due to its reported 265 species of birds. Pulchoki, the valley's most notable slope, is located 20 kilometers to the southeast of Kathmandu Valley. Numerous migratory birds, including windbags, larks, minivets, thrushes, hawks, and woodpeckers, can be observed here. Since the Godavari Botanical Garden at the base of the hill alone counts more than 100 different species of birds, this location is well-known among both amateurs and experts.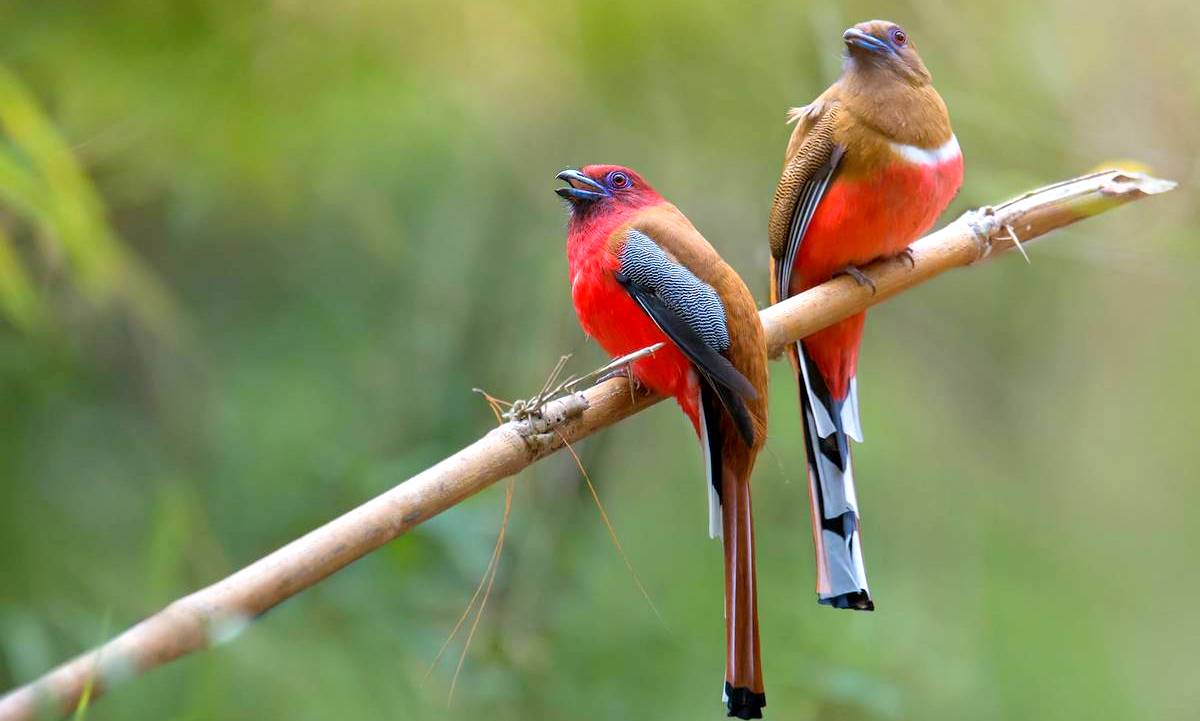 The primary migratory birds in the area, which can be seen include the Cutia, Mrs. Gould's Sunbird, Black-headed shrike babbler, Babblers, Warblers, Tits, Woodpeckers, Eagles, Yuhina, the lesser racket-tailed drongo, Thrushes, Bulbul, Tibetan siskin, spotted forktail, and many other migrating species.
Taudaha
Tau Daha is one of Kathmandu's most intriguing wetlands for bird watching. More than 40 different bird species consider the lake home, and migrating birds also stop by. On the way back, you can also stop by the Chovar gorge, another fascinating location for peaceful birding.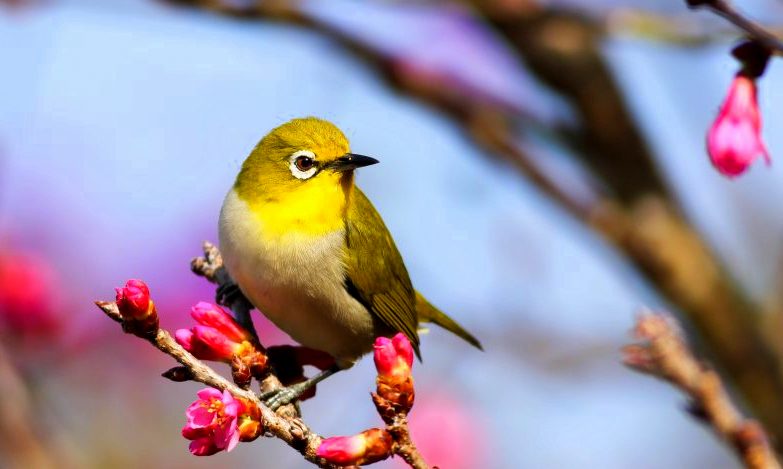 Many birds, such as kingfishers, herons, ibis bill, wood sandpipers, and others, use the banks of the Manohara and Bagmati rivers as wetlands. The Manohara River runs through Bhaktapur, while the Bagmati River is the mainstream that travels from Shivapur to Chovar in the valley.
In Taudaha visitors can witness the Lapwing, Ruddy shelduck, mallard, sandpiper, snipe, wagtail, and numerous other birds can be spotted.
Bird Watching in Chitwan National Park
The best spot in Nepal to see a variety of birds in a single location is Chitwan National Park. In Chitwan National Park alone, 576 different bird species have been identified, representing around 65% of all the bird species in Nepal. Nepal is home to about 8.9% of all bird species on the earth. We were guided on a walk by a skilled naturalist and bird expert to some of the best places to see birds in Chitwan National Park. Bird lovers from all around the world visit the Chitwan National Park to see the beautiful birds in their natural habitat. Every year, about 160 different kinds of migratory birds visit Chitwan National Park. They are primarily winter visitors, though some are also summer and spring visitors. Many different wetlands can be found in Chitwan National Park. In the open park, 83 wetland locations have been planned.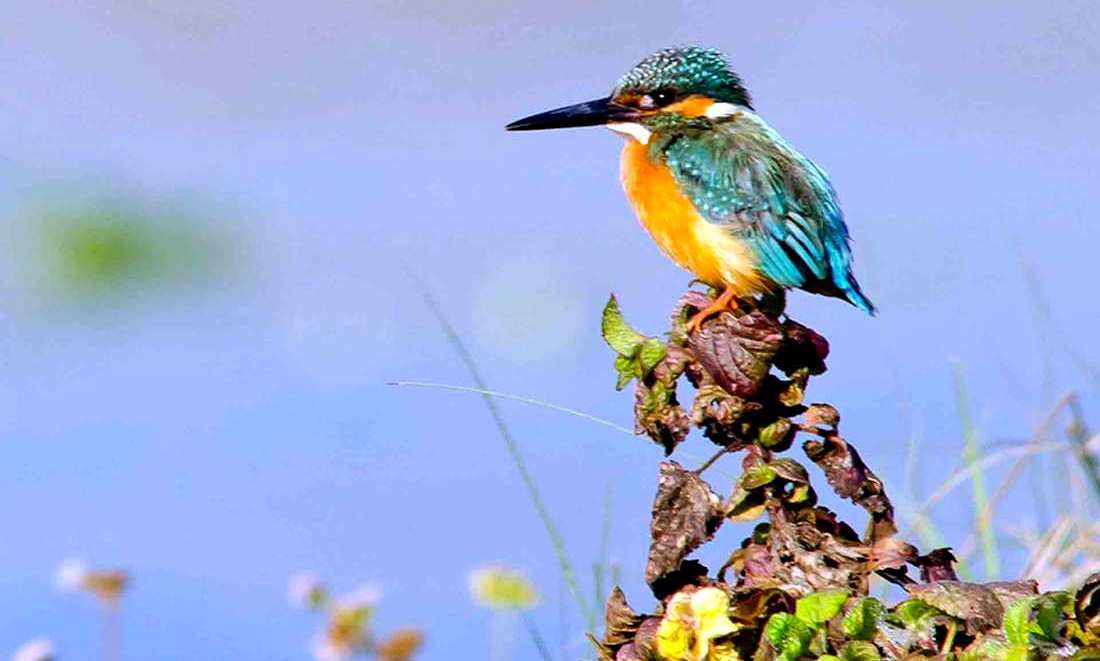 Visitors might see some amazing bird species such as the Great Hornbill, Bengal Florican, Blue Indian Roller, Silver-eared Mesia, Grey Headed-fish eagle, Pallas fish eagle, Stork-billed Kingfishers, and Cormorants. The area's most notable wildlife includes the great and pied hornbills, woodpeckers, bee-eaters, parakeets, Asian paradise flycatchers, tragopans, and others.
Please, click here for the Chitwan National Park tour.
Bird Watching in Bardiya National Park
There are different kinds of visitors, who visit the national park in Nepal, and not everyone who visits Bardia National Park does so in order to see tigers or just any other kind of wild animals. They are great, but Bardia is also home to 400 different species of birds, and some bird species are here all year round. Many of those who stop here on the flyovers are from Siberia. The excellent Karnali River showcases a vast variety of waterfowl species. Just in and around Bardia National Park are some of these birds only occasionally sighted.
For further possibilities to find unusual cases, you may tack on more days that would take you into the Karnali River district or the Babai River Valley. You will find a lot more options if you visit during the transitional seasons. Ornithologists believe that Bardia National Park is one of the best places on earth for viewing birds. While exploring Bardia National Park, there are innumerable magnificent birds to witness.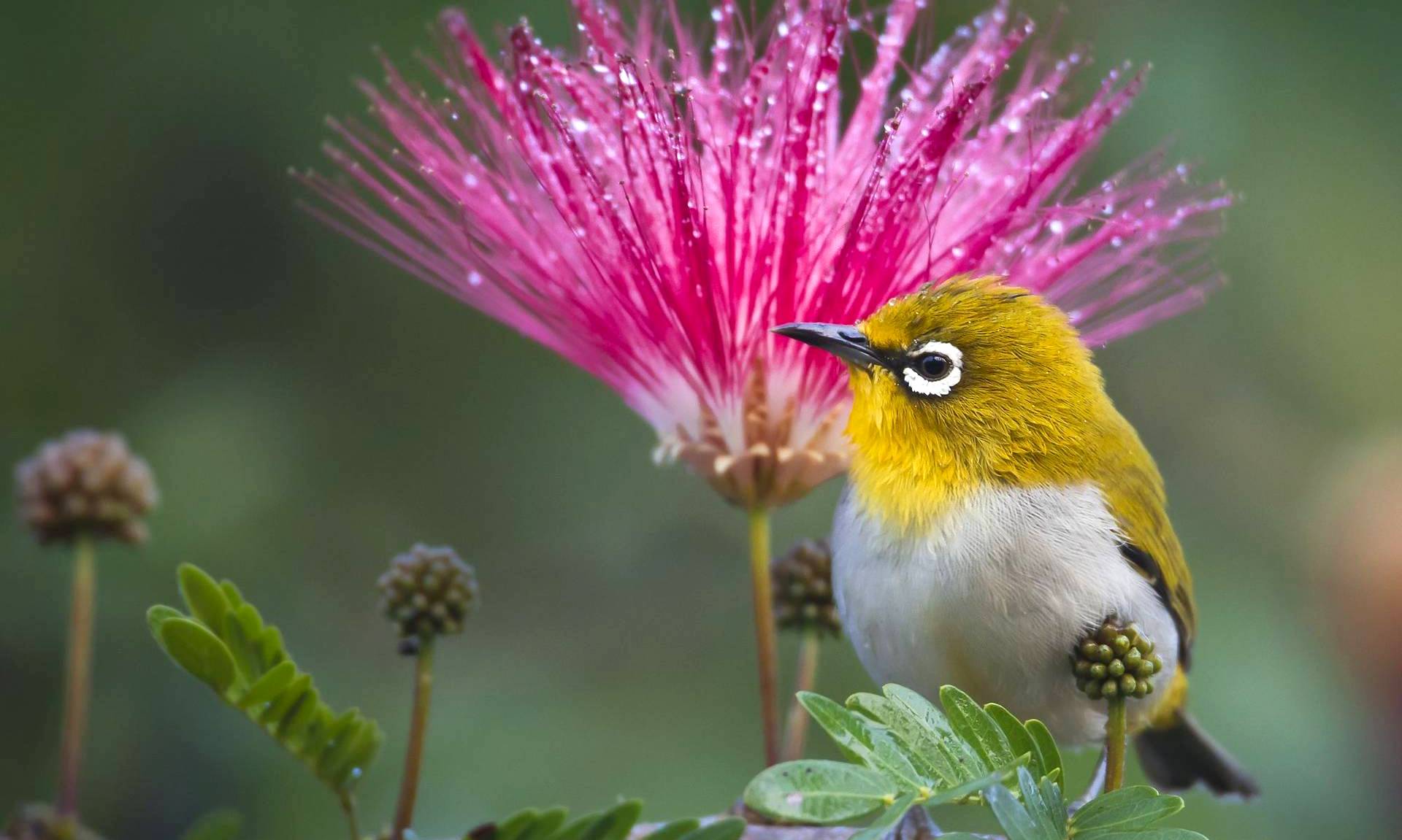 If you are lucky on the day of your visit to the national park you might see some of the amazing creatures such as Black Storks, Black Ibis, Woolly-necked Stork, Crows, Myna, Dove, Vultures, Crane, Slaty-Woodpecker, Kingfishers, Waders, Raptors, Sparrow, Parrot, Eagle, Pigeon, Hummingbird, Kite, Cookoo, Egrets, warbler, Duck, Francolins, Hornbills, and many more other bird species can be seen in the Bardiya National Park.
Please, click here for the Bardiya National Park tour in Nepal.
Bird Watching in Pokhara
One of the best locations for bird watching and viewing exotic birds in the shadow of the Himalayas is Pokhara. This tour also includes a socially verifiable excursion to well-known UNESCO World Heritage sites and leisure activities in beautiful Nepal. Pokhara has excellent habitat for indigenous birds, including the "Spiny Babbler" (Kande Bhyakur in Nepali), as well as various wetland birds, including both winter and summer visitors and other species. Fewa Lake, Begnas Lake, and Rupa Lakes are just a few of the numerous wetlands in Pokhara that are home to various waterfowl. a field that has been strongly recommended for birdwatchers.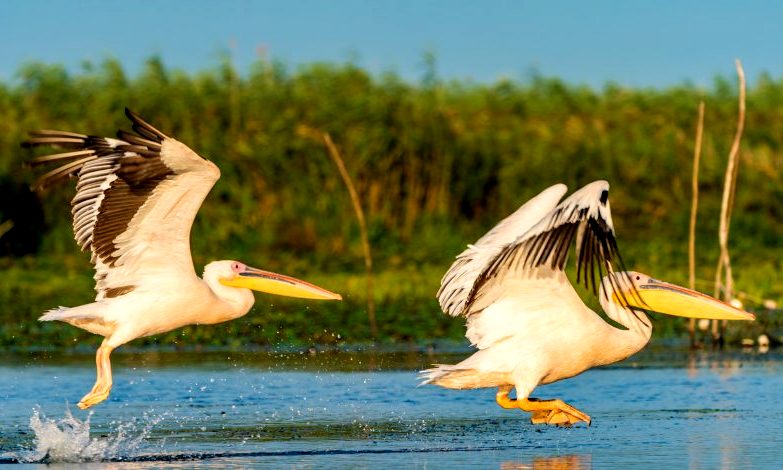 Asian Barred Owls, Great Barbets, Niltavas Kalij, Pheasant, Puff-throated Babbler, Crimson Sunbird, Green Magpie, and Red-billed Blue Magpie are Nepal's only endemic birds, the Spiny Babbler (endemic to Nepal), and the Mountain Hawk-Eagle, Bonelli's Eagle, Lesser Spotted Eagle, Steppe Eagle, Shaheen Falcon, Himalayan Griffon Vulture, Egyptian Vulture, Shikra, Eurasian Griffon, northern sparrow-hawk, Common Kestrel and various sun-birds can be seen in Pokhara.
Some of the nearby Places for Bird Watching around Pokhara
Fewa Lake around Pame Wetland
Here you can witness the Duck, Gull, Tern, Kestrel, Bunting, Pipit, Egret, Vulture, a few Raptors, and many more.
Begnas lake and the Pachabhaiya danda
Here you can witness the Ashy Bulbul, Minivet, Treepie, and some wetland birds with Raptors.
Bird Watching in Mardi Himal (Trek)
The Mardi Himal is one of the best places for bird lovers, wildlife lovers, mountain lovers, and explorers to go bird-watching and travel. You can see a plethora of different species of birds, such as the Himalayan monal (Nepal's national bird), Satyr tragopan, woodpeckers, etc., during a birding trip at Mardi Himal.
In addition to this, the Mardi Himal journey gives you a stunning view of the Annapurna range, Fishtail, Lamjung Himal, beautiful dawn and sunset, Gurung culture, Magar culture, and beautiful scenery.
Himalayan monal, Satyr tragopan, woodpeckers, laughing thrushes, Himalayan vultures, magpies, tits, warblers, bulbul, finches, chough, minivets, and other birds are among the possibilities for bird views.
Please, click here for the Mardi Himal Trek in Nepal.
Here is the name of some other famous Bird watching locations in Nepal
Annapurna Conservation Area
Koshi Tappu
Manaslu Region
Shuklaphanta
The Mountain Area
If you are looking for some of the best tours and treks in Nepal then please, click here.
If you need any further information, please contact us, Email: [email protected], Phone: +977- 985 100 5129 (WhatsApp)