Autumn and Spring season is considered the best season for Trekking out of the four seasons in Nepal but many travel enthusiasts like to experience the winter and monsoon treks as well. Especially trekking in the winter months in Nepal: December, January, and February are equally enjoyable as it offers different prospects for the travel adventure. Christmas and New Year holiday normally falls during this season. It rarely rains in the winter season, thus the skies look fresh and clear, and mountains shine brighter. Besides this, the winter season trekking has lots of inspiring things like clear weather, an astonishing view of snow-capped mountains, and low movements of trekkers with the best shade of winter beauty.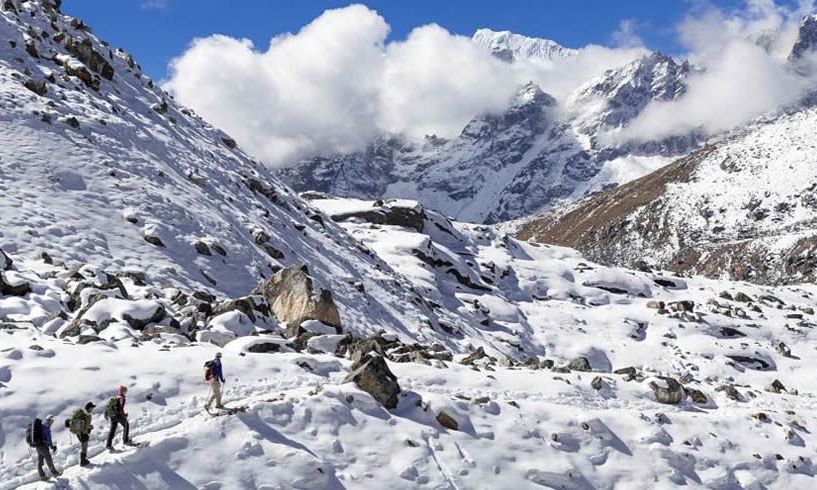 Trekking in winter is easily accessible at lower altitudes and it depends on higher altitude regions. You have to inquire with the trekking operator about trekking in higher regions during winter. If you are planning for Winter Treks in Nepal, you need to know the advantages and disadvantages of Winter trekking. Below, we have enlisted the Pros, Cons, and some essential tips for winter treks in Nepal.
Also Read: Off season treks in Nepal.
Pros: Winter Treks in Nepal
Clear and beautiful views of the mountains in winter are almost guaranteed
Excellent for snowy travelers
Best season for short treks at a lower altitude
Sunny winter days are best for walking even though nights are cold.
Picturesque views of mountains, landscapes, and terrain.
Get a great discount in nicer hotels than during peak seasons
Crowd Free Trekking Routes
Cons: Winter Trekking in Nepal
Colder Season
Heavy Bags
Difficulty on the trail
Unreachable Trekking Destinations
More chance of Flight Cancellation
Locals who run tea houses and Lodges in higher areas migrate to lower areas
Tips for Winter Trekking in Nepal
Inquiry with the local travel and tour operators before planning for the winter trek
Be aware of Altitude Sickness
Travel with all the safety measures and protocol which includes a guide and porter.
Buy a travel insurance
Be aware of the extreme temperature and prepare mentally and physically for it.
Bring all the necessary equipment and gadgets needed while trekking in the winter season.
The higher you go the lower the temperature will be, lower trekking regions like Kathmandu and Pokhara, etc., never get snow. Thus, the higher trekking regions of Nepal are not ideal and some regions are impossible because of snow in winter. Treks below 4,000m will be ideal in Mid Winter- from January to mid-February. December and after mid-February is less cold comparatively mid-winter, so you can go above 4,000m in December too. If you would like to go higher above 4,000, it's better to go with the help of local travel and tour operators, definitely guides and porters are the key person to make your winter trek successful.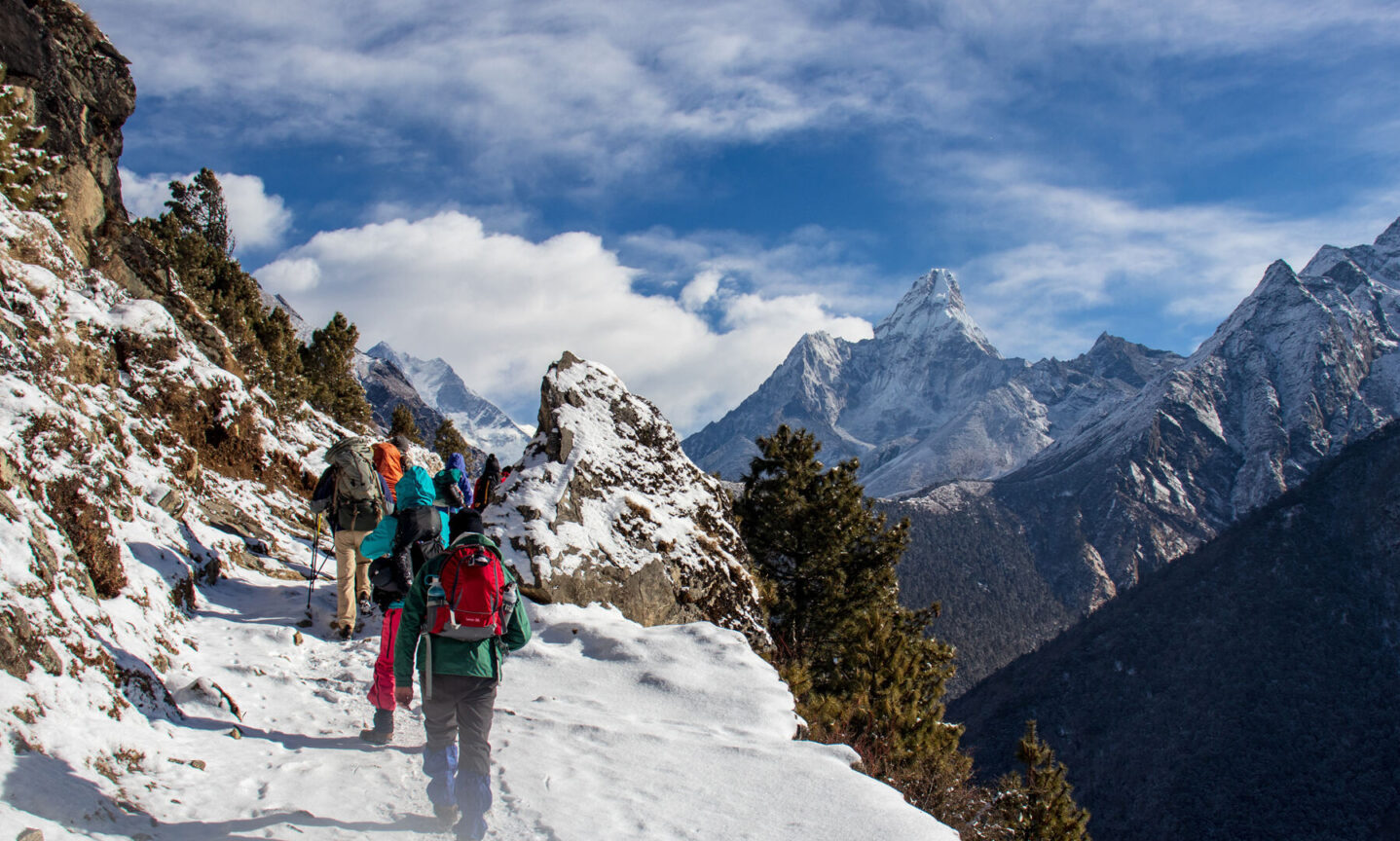 Nepal has the eight highest mountains above 8,000m including the Top of the World- Mt. Everest, and many more amazing giant snow-capped mountains, numerous hills, valleys, colorful landscapes, attractive rivers, and waterfalls. Moreover, it has a number of outdoor trekking routes, with beautiful landscapes, majestic views, and beautiful trails with amazing numbers of floras and faunas. People are usually afraid to travel during winter, but Nepal has many top destinations for trekking in Winter. Some of the most popular and famous winter trekking trails in Nepal are:
Everest View Trekking
During the mid-winter, the temperature in the Everest Base Camp region is low at -17degrees, as well as the weather is unpredictable, so trekking is too challenging at this mid-time. But with all the safety measures and proper guidance, the Everest view trek is one of the most fascinating and popular short-route treks in Nepal. This trail normally offers astonishing views of snow-capped mountains including the world's highest mountain Mt. Everest, Lhotse, Ama Dablam, Thamserku, Kongde, and many more.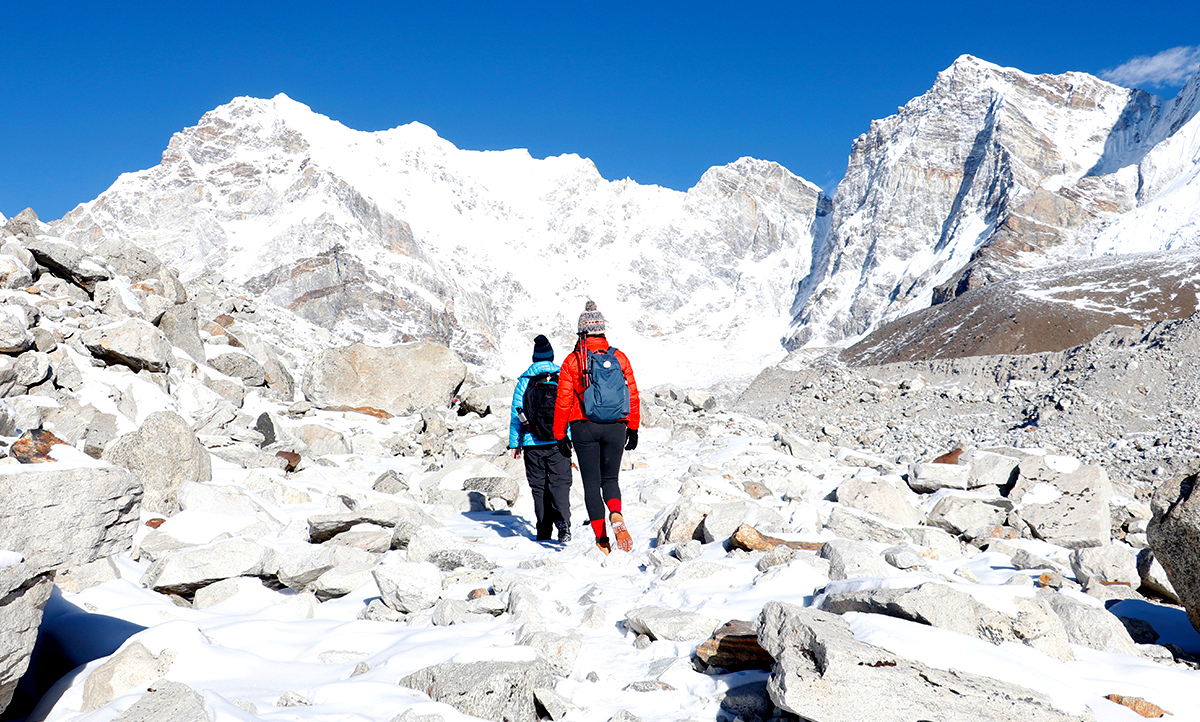 You can also experience the fanciest and most classy sherpa capital of Nepal; Namche Bazaar, which offers the traditional Sherpa culture, languages, practices, and rituals. While trekking from Lukla to Namche, you would get a chance to enjoy the mythical views of the alpine forest, the flow of Dudh Koshi rivers, and suspension bridges on the way is an additional adventure of this trip. The correspondence of Tibetan Buddhism can be seen all over the trail in stone walls, chortens, prayer flags, mane, monasteries, and small gumba.
Also Read: Everest Trekking in Winter.
Ghorepani-Poonhill Trek
Ghorepani Poonhill trek is probably one of the easiest and short trekking trails in Annapurna Sanctuary which is the ultimate short trek to the Himalayas. It's an amazing trail to walk for inexperienced and beginner hikers who want to experience and explore the majesty of the Annapurna Region and its glance. This region is suitable for people of all ages, especially with family and children, which can be done in 4 to 5 days in the foothill of the staggering Annapurna Range. The trail is well-marked, and sufficient accommodations and fooding facilities, and easy access to road transportation make this trip one of the most classical and popular trekking destinations for trekking enthusiasts.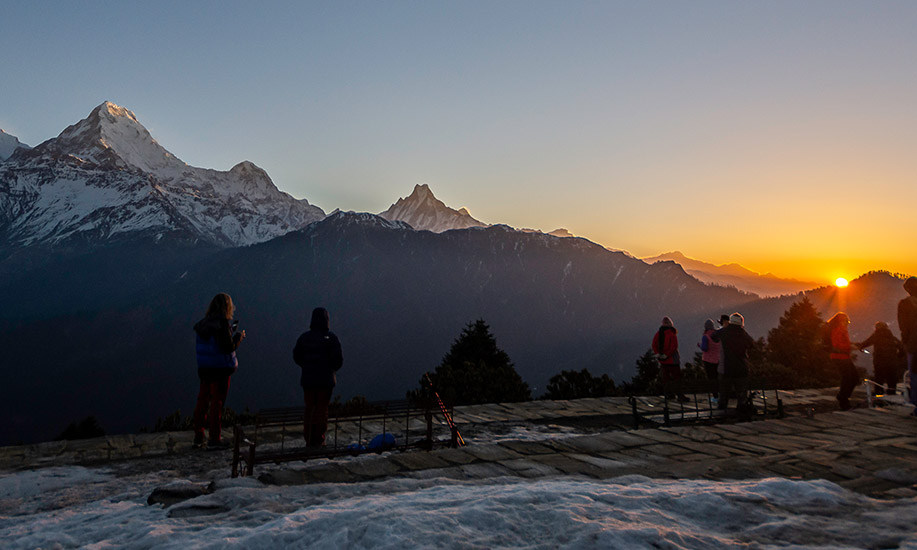 A mosaic of Nepalese beauty awaits all the trekkers on this journey. The flowering forest comes alive with birdsong and deep sub-tropical valleys set with stone steps that will make you feel like a real adventurer. Pokhara will be another amazing city to flourish your travel purpose which offers beautiful busy foody streets, lakes, stunning mountain views from your balcony, and amazing hospitality.
Mardi Himal Trek
Mardi Himal Base Camp is at a height of 4,400m, the temperatures become nearly -12 degrees centigrades in the mid-winter. Winter trekking in Mardi Himal is possible and comfortable. But it would be best for you to go with the guides and porter during mid-winter. The major advantage of Mardi Himal trekking in winter is easily accessible and less crowded trails, stunning views of mountains like Mt. Fishtail, Annapurna range, Mt.Jugal, and Mt. Mardi, and many more breathtaking mountains. This is a recently opened trekking trail because it's an unrevealed natural beauty and a majestic and gorgeous view of mountains can be easily experienced from this trail.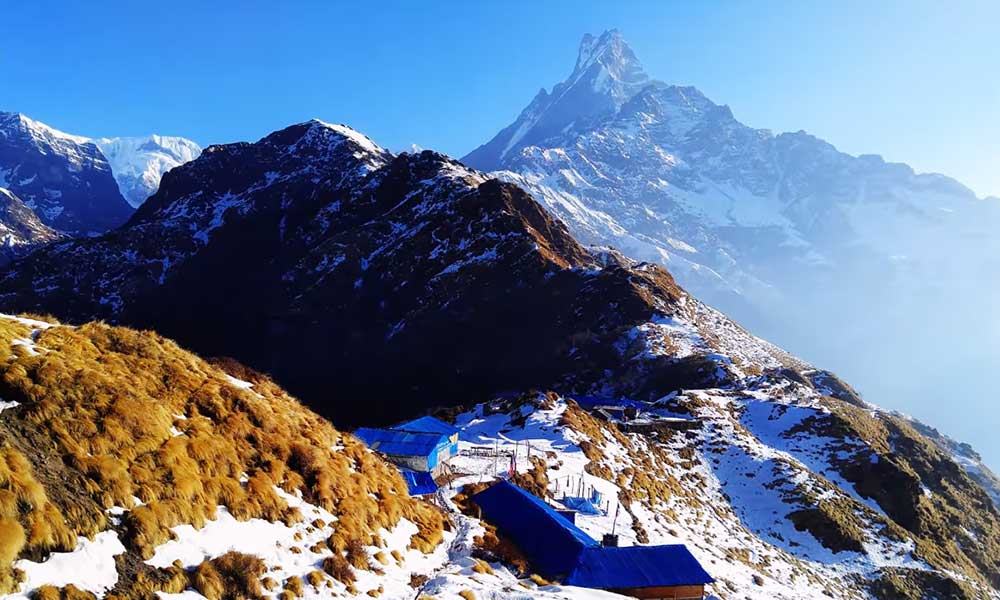 Also Read-Popular Spring Treks in Nepal
Khopra Danda Trek
Khopra Danda/Rides offers stunning views of Annapurna massif, Dhaulagiri ranges, and Nilgiri which lies in the perfect off-the-beaten trekking trail of Khopra Ridge trek. This viewpoint also offers a stunning view of sunrise and sunset over snow-capped mountains and lavish hills including the beautiful ethnic settlements. From the beginning of the Khopra Ridge Trek, you will get the massive mountain landscape, lush green forests, and magical terrain of the Annapurna region. Each moment in this journey is a lifetime experience as a travel enthusiast.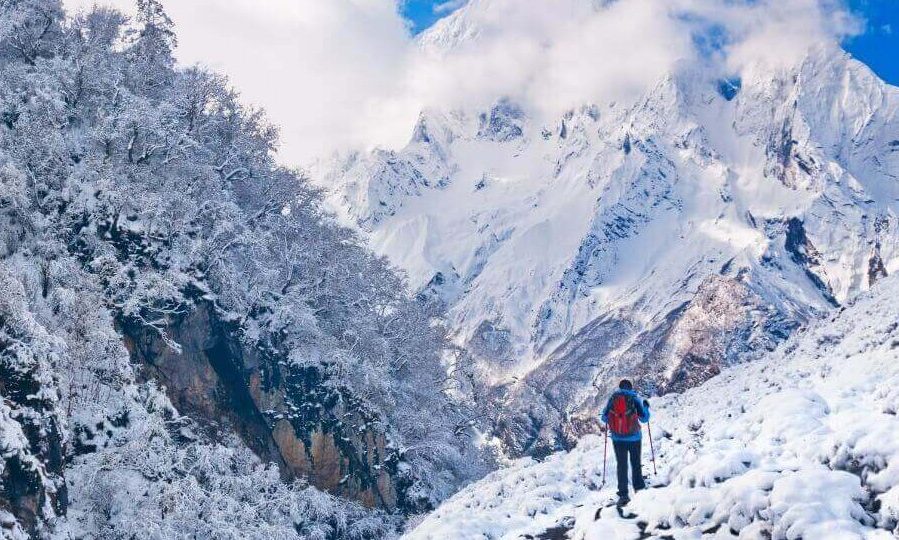 Jomsom Muktinath Trek
The shortest trekking in Mustang trekking is also called Jomsom Muktinath trek in the beautiful Annapurna Range. Jomsom Muktinath trek is more famous for a renowned Hindu pilgrimage site - Muktinath Temple. This temple is also famous for both Hindu and Buddhist religions. Muktinath is located in the Northern part of Mustang District, Nepal. The temperature lowers and will be fully covered by snow in Muktinath but still, Jomsom Muktinath Treks would be suitable in winter, as its height is only near 4,000m.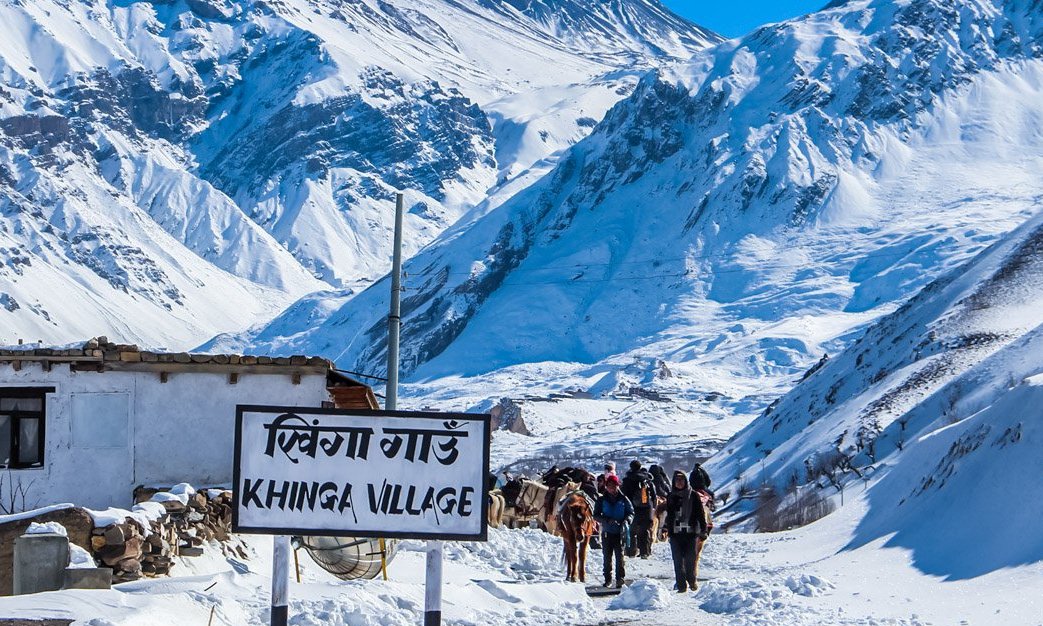 Muktinath possesses the dramatic and closest views of the Annapurna Range. The trekking trail possesses the walk through the deepest Gorge-Kaligandaki, Jwala Mukhi Temple, which has a continuous flame fed by natural underground. Also, you get to walk through the lush green rhododendrons forests and get to explore the culture and religion of the local community.
Langtang Valley Trek
Langtang Valley Trek is also rated as one of the most popular and best off-the-beaten trekking trails in Nepal. Langtang Valley trek trails take you walk through the subalpine and alpine conditions through the beautiful landscapes of the Himalayan region. You get to explore the culture and lifestyle of Tamang Culture while trekking in Langtang valley. Langtang valley is home to a number of rare wildlife species including rare snow leopards and red pandas.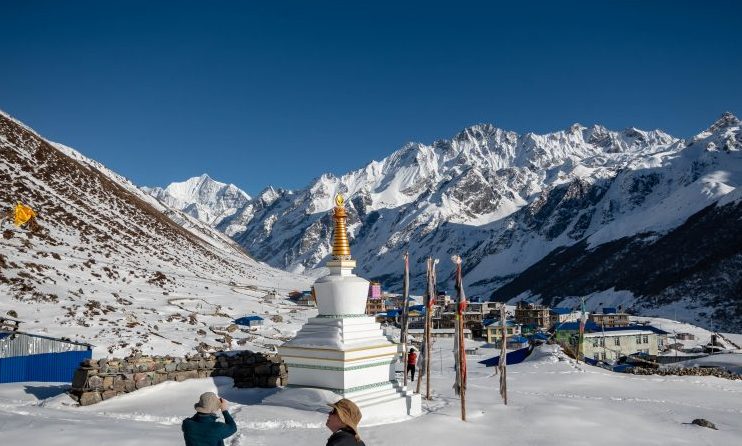 Langtang valley treks reward you with the stunning view of Mt. Langtang Lirung (7,234m). Kyanjin Gompa at an altitude of 3,800m is the final destination where the trekkers spend the night, and in mid-winter, for a comfortable and safe trek, Trek up to Kyanjin gompa would be best. Also, you can go above the Kyanjin Gompa, Kyanjin Ri (4,773m), or to Tserko RI (4,987), from where you get to see the stunning views of the snow-capped mountains.
Please, click here for the Langtang Valley Trek.
Kathmandu Valley Trek
The temple town; Kathmandu has a lot to offer for travel enthusiasts. The beautiful hills surrounding the Kathmandu valley are with a number of incredible trekking trails, thus making Kathmandu valley an ideal place for shorter treks. The prominent short treks of 2-3 days, from Kathmandu to Nagarkot and then to Dhulikhel and to Bhaktapur. The old Newari tows, Bhaktapur, Dhulikhel, and Nagarkot offer you a lot, where you can explore the Newari culture, you can enjoy the Newari foods, and get to walk through the amazing nature trails.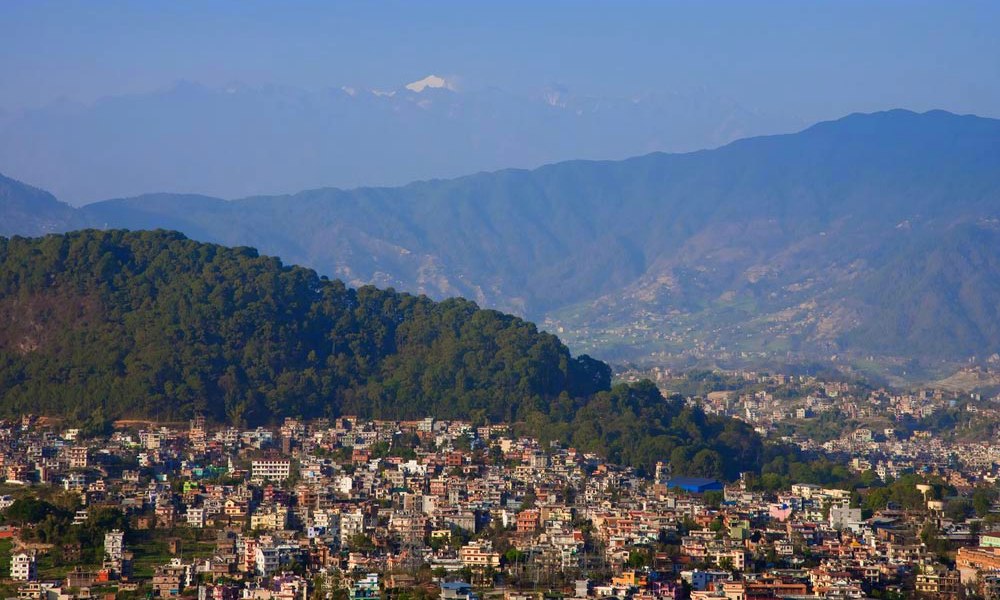 During winter, the temperature in these regions is also not cold compared to higher mountain regions, thus trekking in these regions will be comfortable and safe. Moreover, you will get to catch a glimpse of stunning mountains, get to walk through the panoramic trails with breathtaking landscape views and luxuriant greeneries. There are a number of best hiking places near Kathmandu valley- Shivapuri Hiking, Pulchowki, Nagarkot, etc.
Chisapani Nagarkot Trek
Chisapani Nagarkot Trek is another famous trekking trail in Kathmandu, which takes visitors to two famous hill stations near Kathmandu: Chisapani and Nagarkot. Stunning and broad views of the mountains can be seen from the top of Chisapani and Nagarkot. The temperature of Chisapani and Nagarkot drops around 0 degrees centigrades in mid-winter, and snowfall in these locations is light and occasional, thus it's not comfortable and safe or trek in winter too. Besides this, you get to walk through the green lush forest and get to see the stunning sunrise and sunset views from Nagarkot and Chisapani as well.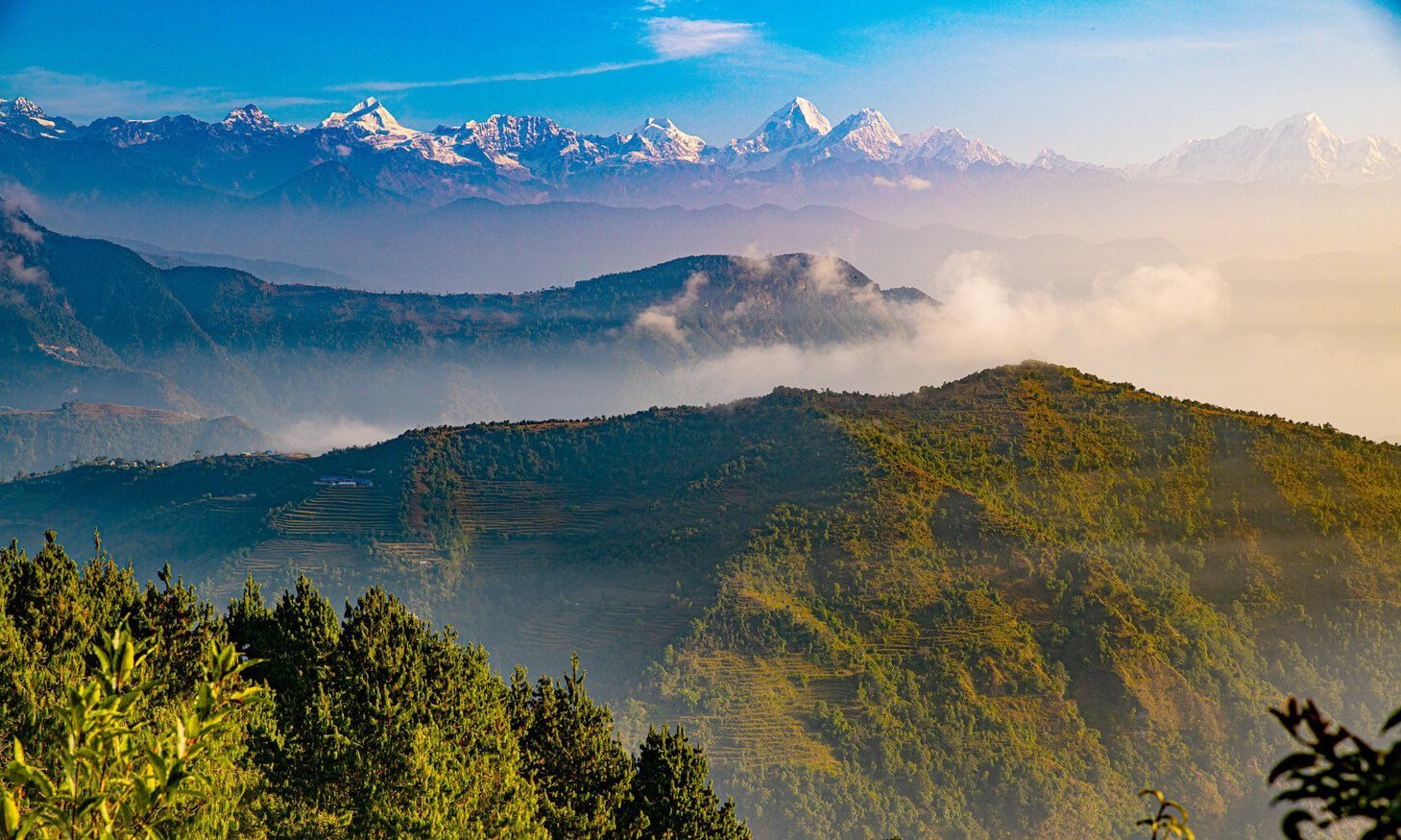 If you are looking for trekking packages in Nepal, please click here.
If you need any further information, please contact us, Email: [email protected], Phone: +977- 985 100 5129 (WhatsApp)