In terms of freshwater resources, Nepal is regarded as the second-richest nation in the world, thanks to its abundance of swift-moving rivers. More than 6,000 large and small rivers flow through Nepal, beginning at the foot of the Himalayas and other mountain ranges and hills. On their way down to the lowlands, those rivers proceed to carve through hills and steep gorges.
Nepal is a famous tourist destination for mountain climbing and trekking in the Himalayas. But did you ever stop for a moment and think about Adventure Sports in Nepal? Among the various adventure sports in Nepal, Nepal is renowned as the best white freshwater rafting destination in the world.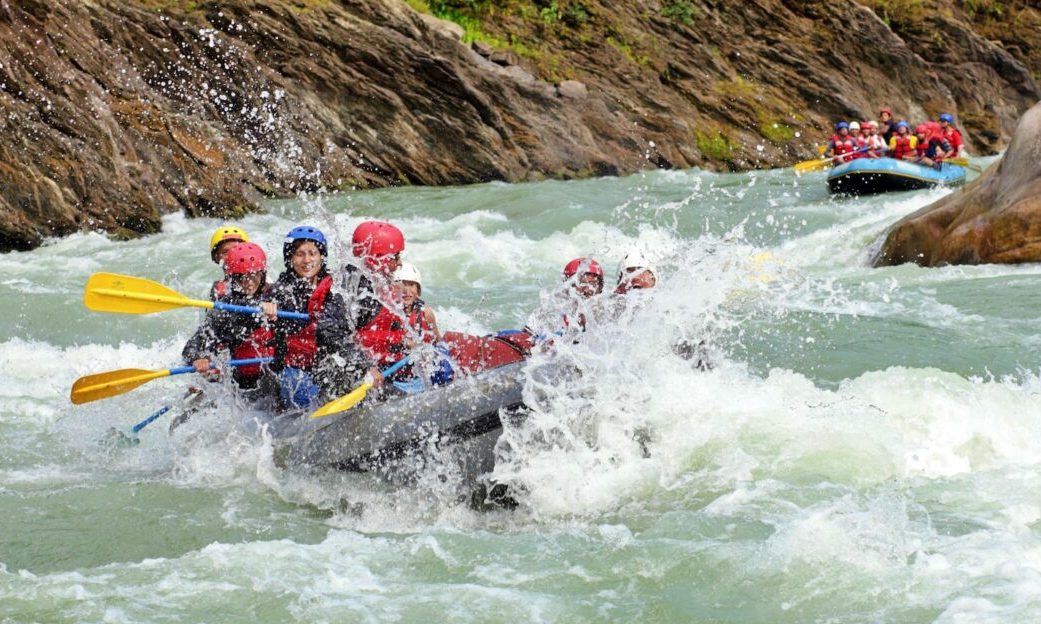 The rafting rivers in Nepal go down faster at a longer distance than most rivers in the world. White water Rafting in Nepal is the best if you want to get away from the hustle and bustle, float in the sun-bathed river, and camp on the beaches of sparkling white water rivers.
Below are the Best rafting rivers in Nepal, including the best rafting season, starting and ending points, all about in detail are enlisted that are full of thrilling experiences and will surely give you everything you are searching for: from hard to easy rafting tours, slow to rapids unforgettable rafting tours in Nepal!
Bhote Koshi River Rafting Tour
Highlights of Bhote Koshi Rafting:
Starting Point: Baseri or Lamasanghu
Ending Point: Dolalghat
Duration: 1 or 2 days
Distance: 22Km/25KM
Best Season: March-May or Oct-Dec
Difficulty: Good for all skills level
Bhote Koshi originated from Zhangzangba Glacier, Tibert and it's a part of the Koshi River System in Nepal. Normally, it takes 4hr drive from Kathmandu to reach the rafting destination. Bhote Koshi River Rafting offers the best short whitewater rafting trips in Nepal. Bhote Koshi Rafting is ideal for those who have limited time and wants to explore the wildness of water with extremely thrilling and exciting memories.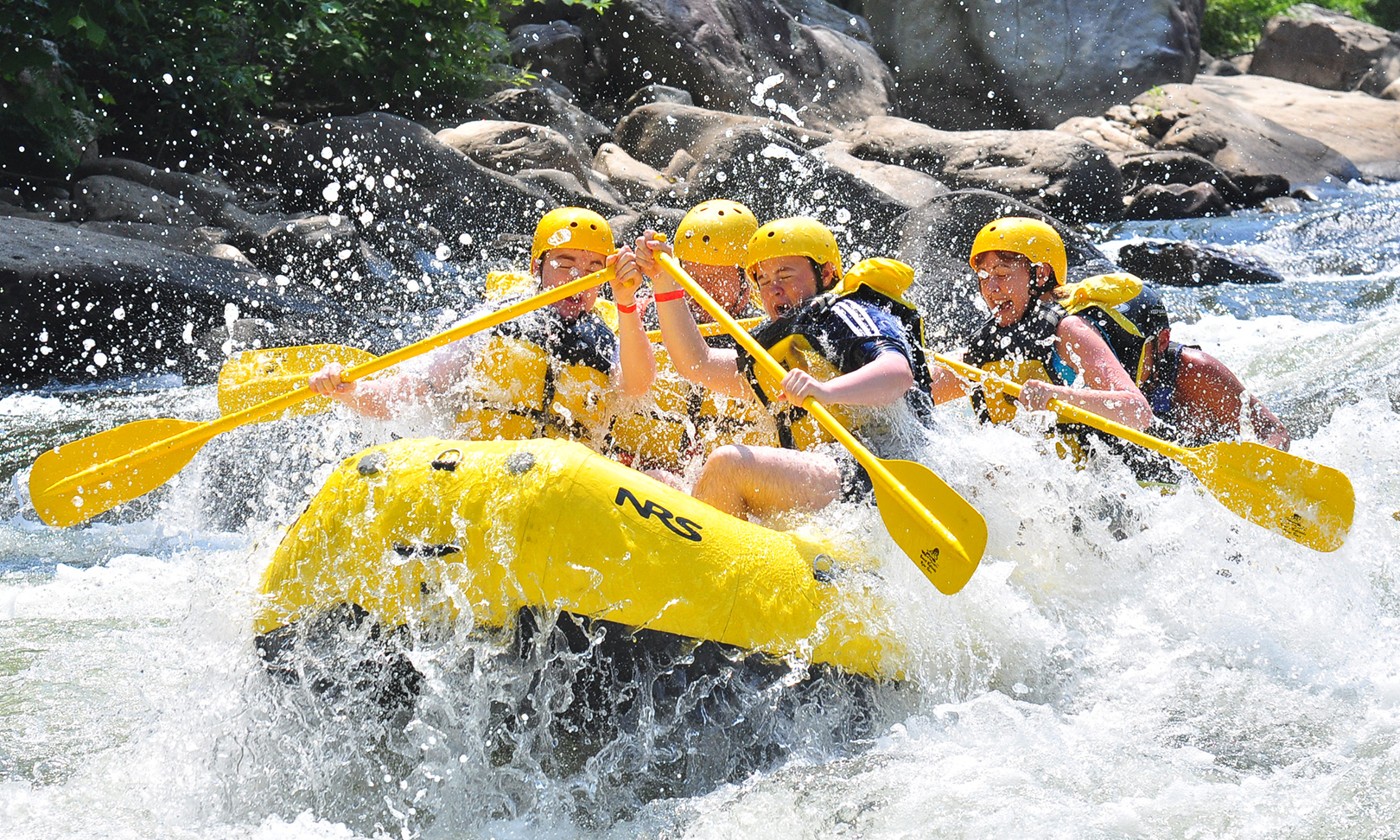 This amazing tour also offers a majestic view of white snow-capped mountains like Ganesh Himal, and Langtang Lirubg including beautiful waterfalls, gorgeous remote village settlements, landscapes, and magnificent riverbank rest. Bhotekoshi rafting is best for all beginners as well as expert rafters. Basically, the lower side of the river has a more smooth and more regular flow of water and the upper side has more thrilling and jumping parts in the river.
More Details
Trishuli River Rafting
Highlights of Trishuli River Rafting:
Starting Point: Charudi
Ending Point: Gaighat
Duration: 1/2 Day
Distance: 60kms
Best Season: Around the year ( except monsoon)
Difficulty: Best for the beginners
Rafting is one of the top adventure sports in Nepal and is done in many rivers of Nepal. Trishuli river rafting is one of the best and most famous rafting options, which is favorable for all age groups, for dare gamers and adventure lovers, and is the best for all nonprofessional enthusiasts. Trishuli rafting tours offer amazing views of the surrounding forests, rivers, and wilderness. Trishuli river flows through a beautiful lush green sal forest that provides adequate action and thrills for adventure lovers.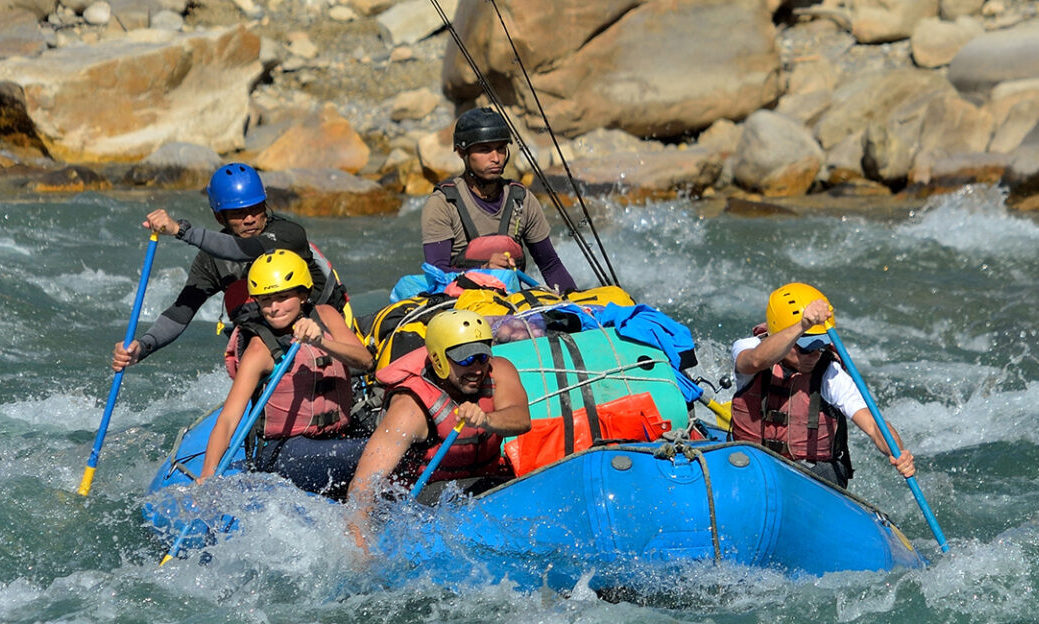 The Trishuli rafting trip can easily connect to trek around Annapurna Region such as Mardi Himal Trek, Ghorepani Poonhill Trek, Annapurna Base Camp Trek, Paragliding in Pokhara, and Chitwan Jungle Safari. This plan is mostly famous for those who want to explore the wildness of both mountains and rivers.
More Details
Seti River Rafting
Highlights of Seti River Rafting:
Starting Point: Damauli
Ending Point: Gaighat
Duration: 1/2 Days
Distance: 35km
Best Season: Sep-June
Difficulty: Preferred for the experienced one
Normally, it takes 2hr drive from the beautiful city of Pokhara. The warm and beautiful Seti rivers take you through the lush green forest, the middle of the giant hills, and amazing paddy fields. Seti river rafting is worth it for family tours, bird watchers, adventure lovers, and thrill-seekers and is also perfect for Kayaking learning as well.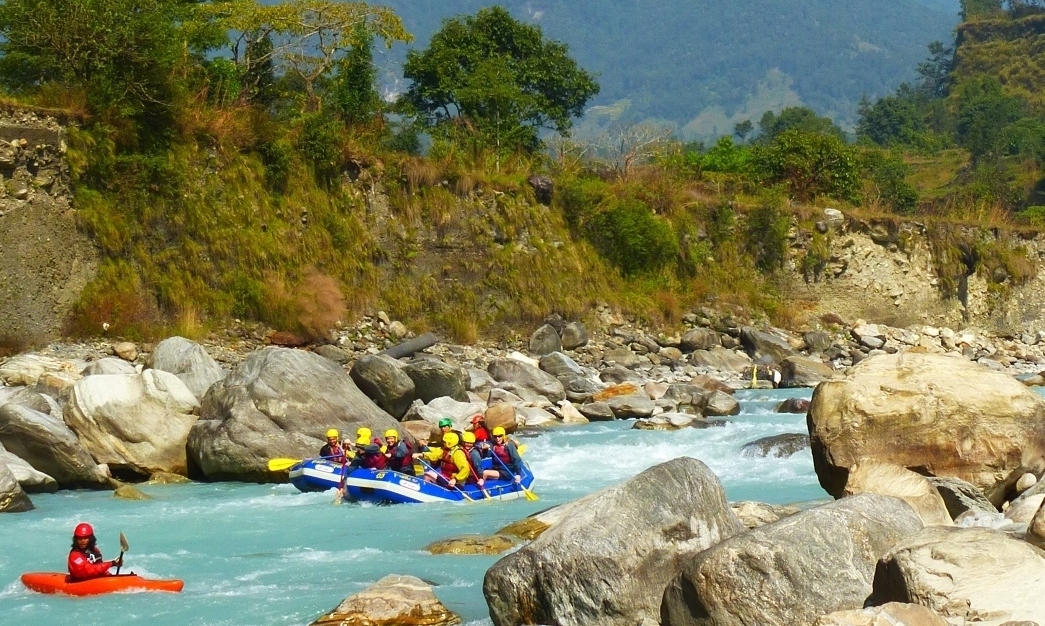 Seti river normally flows gently except in Monsoon months; the intensity of speed increases and attracts completely the different kinds of rafters. Overnight Camp is done at the Corridor of Jungle near the riverbank, where you will get to explore the wildlife as well. Seti Rafting can also break into Upper Seti Rafting and Lower Seti rafting.
Please, click here for the Day Activities in Nepal.
Kali Gandaki River Rafting Tour
Highlights of Kali Gandaki Rafting:
Starting Point: Maldhunga
Ending Point: Miramare
Duration: 3 Days
Distance: 90km
Best Season: Autumn and Spring
Difficulty: Favourable for everyone
We can reach the Kali Gandaki river rafting site from the 3-4hr drive from Pokhara. Kali Gandaki River, the holiest river in Nepal, is named after Goddess "Kali". Kali Gandaki River Rafting circuits reward you with full of enchanting scenic views, mountain views, traditional villages, sandy beaches, endless suspension bridges, dense forests, waterfalls, cultural temples, and remote views.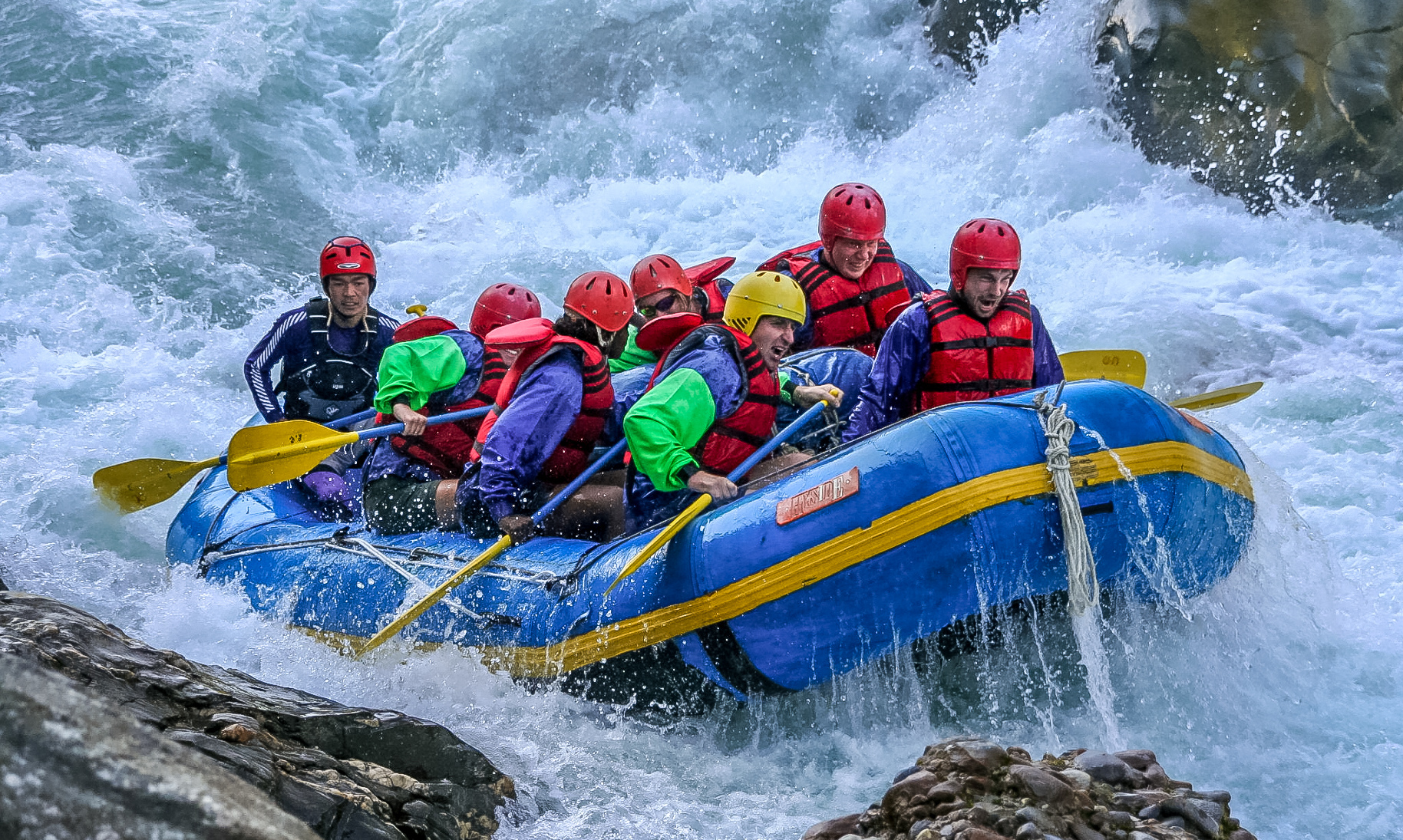 The Kali Gandaki rafting is a combination of challenging rapids speed to calm speed, taking to the river gorges. Camp full of fun and excitement is done on beautiful sandy beaches during the Kali Gandaki Rafting journey. You can connect Kali Gandaki Rafting trips with Annapurna Base Camp Trek.
Karnali River Rafting Tour
Highlights of Karnali Rafting:
Starting Point: Karelaghat
Ending Point: Chisapani
Duration: 10/11 Days
Distance:180km
Best Season: Autumn and Spring
Difficulty: Advanced
Karnali river is the largest and longest river in Nepal, originates from the Sacred Mountain Kailash; important to both Hindi and Buddhists. You would take either 1hr flight or 15hr drive from Kathmandu to reach in Karnali region. Karnali river rafting is the world's leading destination for the rafting trip, offering about 10 days long vacations, full of adventures that require quick paddling. Karnali rafting trips start from the North and end towards the south into Nepal, take you through the big volume of white water, and offer you the pristine jungle scenery rich in wildlife and a dramatic variety of intensely remote.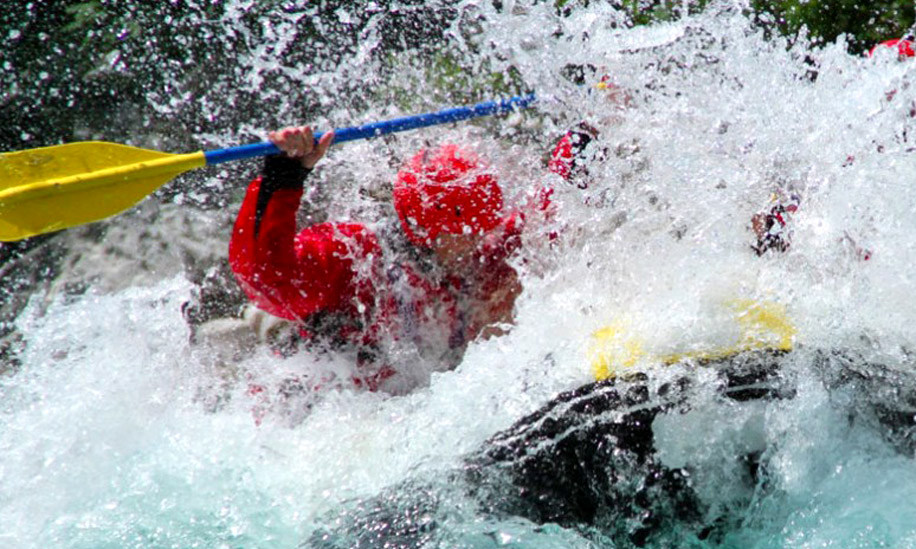 The first half journey of Karnali river rafting in the West is full of thrilling adventures like a roller coaster ride, and the second half of the trip is moderate- that you will float like relaxation that takes you to the wilderness. The ending point of Karnali river rafting is Chisapani right by Bardia National Park. You get to explore the wild animals, plants, and the surrounding village lifestyles in the Bardia National Park region.
Marsyangdi River Rafting Tour
Highlights of Marsyangdi River Rafting:
Starting Point: Bhul Bhule
Ending Point: Sangha or Phailiya
Duration: 2-3 Days
Distance: 27kms
Best Season: Sep-Nov, May-June
Difficulty: Intermediate
To reach the Marsyangdi river rafting spot, it takes 5-6hr driving from Kathmandu. Marsyangdi River Rafting is perfect for those looking for a daring adventure trip in the most exciting rapids. Marsyangdi River Rafting is already becoming popular world-widely because of its challenges and the number of difficulties it throws at beginner rafters.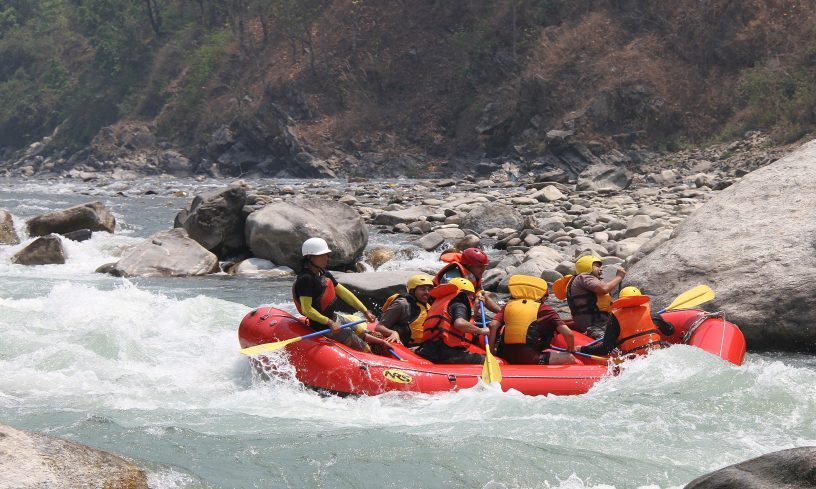 Marsyangdi river rafting tour provides you with the most exciting adventure experience, including the spectacular views of some mountains in the Himalayas. The river is not for faint-hearted people.
Please, click here for adventure sports in Nepal.
If you need any further information, please contact us, Email: [email protected], Phone: +977- 985 100 5129 (WhatsApp)