Adventure Sports make everyone very excited and thrilled just thinking about them; just picture yourself participating in them in Nepal, one of the most beautiful places on earth. Where you have a hygge option in adventure sports. Nepal, land on top of the World's Mt. Everest, and a country wearing a crown made of the top Seven other highest peaks in the world above 8000m out of the top ten, a land with rich geographic variation, a land rich in natural resources, and the second richest country in the world in water resources. It is surrounded by beautiful greenery, has many water features like lakes, ponds, rivers, and falls, several of the world's top trekking routes, and is the ideal location for a variety of sporting activities. So picture taking part in extreme sports in Nepal, a country that is so lovely. Here, I've included the top 10 sports activities that can be done in Nepal out of the bucket list of adventure sports there.
Bungee Jump
Bungee jumping is at the top of the list when it comes to adventure sports in Nepal. Bungee jumping in Kushma Bungee Jumping Site in Parbat district. With a height of 228 meters, it is the second-highest bungee jumping location in the entire globe and the primary bungee jump in Nepal. With complete assurance on the arrangement, you can go bungee jumping. Therefore, you must try Kushma Bungee Jumping if you want to have an exhilarating and breathtaking experience.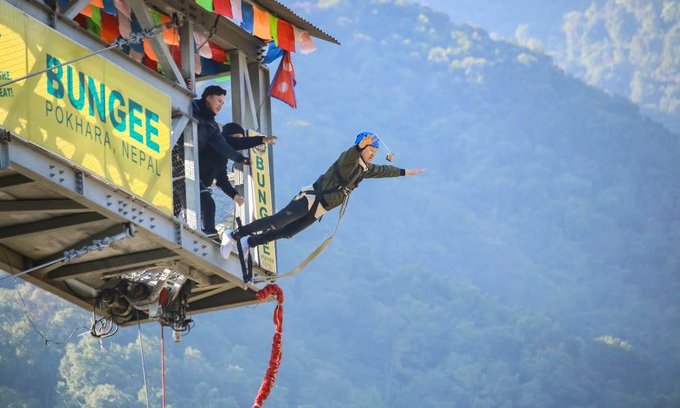 Bhotekoshi, which is around a 3km ride from Kathmandu, is a naturally god-gifted place for Bungee Jump in Nepal, done from the suspension bridge at the height of 160m, from the large steel suspension bridge that connects two valleys over the wild Bhotekoshi River. The Bungee Jump is designed by one of the best consultants from New Zealand and is operated by well-experienced Jumping masters in the business. Therefore, Bhotekoshi is also taken as one of the safest and most thrilling Bungee Jumping Sites all over the world.
You can stay overnight in the Bhotekoshi, and go rock climbing and rafting and canyoning as well. Another Bungee Jumping Site in Nepal is the Tower Bungee Jumping Site with a well-managed setup, is at an elevation of 75 meters, and lies in Hemja, Kaski. This Tower Bungee Jumping Site is the only tower Bungee Jumping site, which is also filled with adventurers, just 20 km away from the main city of Pokhara. They are well-managed. With the splendid view of rivers, Mt. Annapurna, and Mt. Fishtail views of this Bungee Jumping site have added to its wilderness.
Kayaking
Nepal is the second richest country in water resources in the world. It is with many rivers, falls, caves, ponds, etc. Nepal is the perfect destination for Kayaking, at its best in the heart of the Mountains. Kayaking in the white water rivers surrounded by green hills makes you feel so relaxed and adventurous. Kayaking is done in Trisulia, Seti, Koshi, Bhotekoshi Karnali, and in many other rivers of Nepal, You have to be experienced in Kayaking or need to be trained for about 3 or 4 days before Kayaking in Nepal. Besides this, you can have riverside camping, and explore the culture and genuine places in Nepal.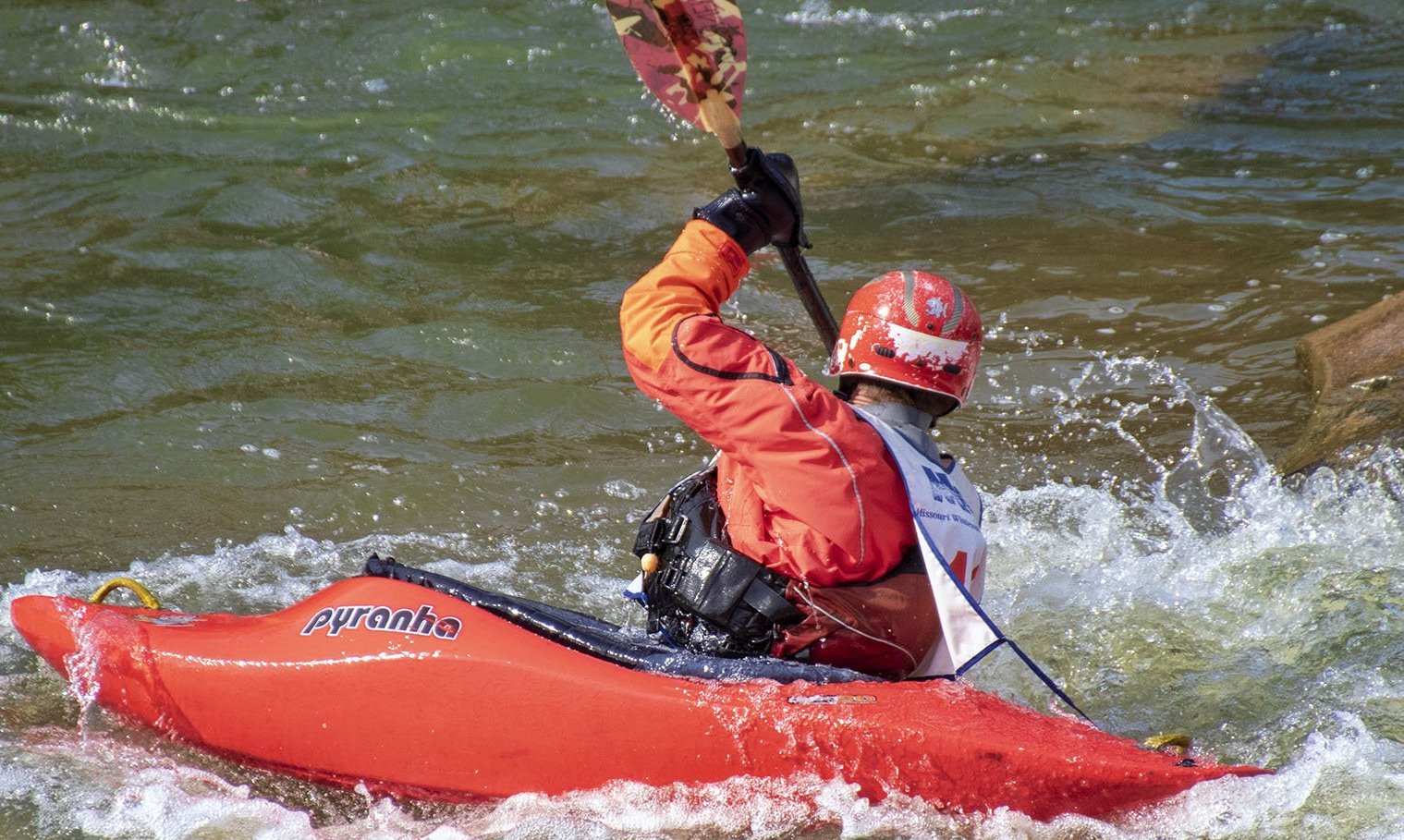 Zip Lining
In Nepal, Flying in between the hills surrounded by graceful greeneries with splendid views of snow-capped mountains is so a blessing. As Nepal is a country with rich natural resources, is a perfect place for Zip Lining. Zip Lining in the Tourism Capital of Nepal, Pokhara, Sarangkot, is the longest Zipline! 600m, the steepest and quickest Zipline! 140km/hr in the World. The participants from the 5400ft above the sea on the hill are zipped from the height of 2000ft, at the speed of 120km/hour. You can also see the spectacular views of the snow-capped mountains and the graceful greenery surrounding the zip lining.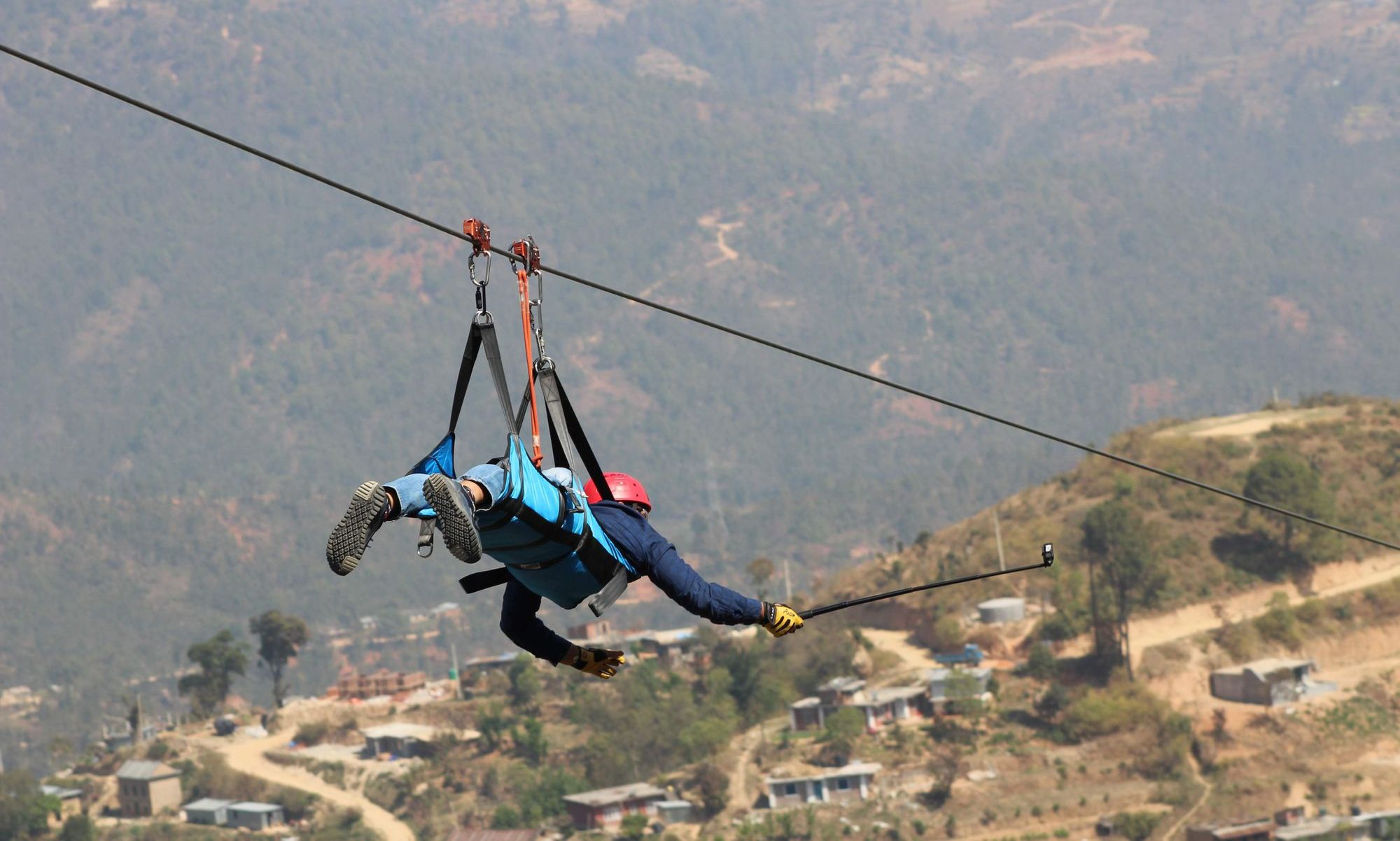 Ziplines in Dhulikhel, Nuwakot, and Chitwan are also filled with adventure. These areas are surrounded by greenery and majestic views of hills and mountains, and rivers. When you are here in Kathmandu, you can go to Zip-Lining in Dhulikhel, surrounded by splendid hills.
Waterfall Rappelling
The incredible creations of nature, and waterfalls, are attractive themselves. One of the adventurous ways to explore and enjoy waterfalls is Water Rappelling. It is the method of playing with water and walking through the rocks. Rappelling, in 45m tall waterfalls in Pokhara, in 40m high Bulbule waterfalls Nuwakot, and waterfalls in many parts of Nepal are famous. Thus, if you would like to explore nature and feel the amazing falls, you can go waterfall rappelling in Nepal.
Please, click here for the day's activities in Nepal.
Paragliding
Paragliding is the adventurous way, flying like a bird to see the aerial views of the hills, mountains, forests, and water sources from high above the land. So, you can imagine doing Paragliding in Nepal and seeing the aerial views of lush green hills, white flowing water, and snow-capped mountains in real life. Paragliding from Sarangkot, Pokhara is one of the top commercial regions in the world. You can reach Sarangkot in 30 minutes ride from the main city of Pokhara. You will fly from Sarangkot hills and land in Phewa lake, Pokhara. This gives you amazing feelings, and you can see the beautiful aerial forest views, including green hills around Pokhara, and the amazing Phewa lake from the altitude.
Paragliding is also done by experts from certain heights in Dharan, Bhedetar, and Syangja districts, and also from the base camp of different mountains Like Mt. Mardi.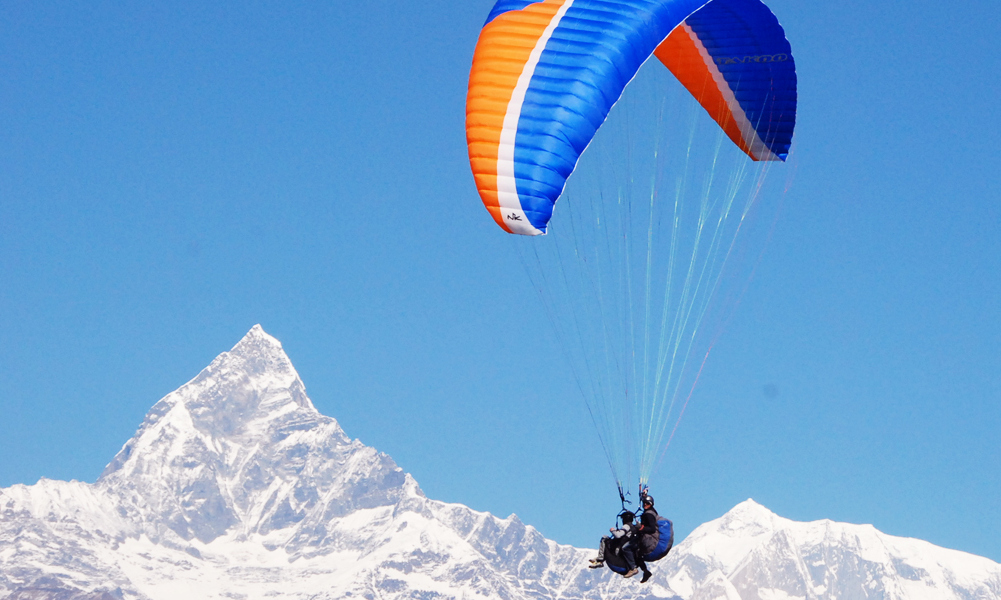 Besides this, Godavari, Chapakharka, and Kot Danda are beautiful sites in Kathmandu Valley, from where you can see breathtaking aerial views of green lush vegetation, surrounding hills and cities, and majestic mountain views.
Skydiving
Skydiving from above the top of the World Mt. Everest, from a height of around 29,500m, and landing on the Everest Base Camp and getting a chance to see Everest views deeply is an adventurous experience and a blessing. Skydiving can also be done near Mt. Annapurna and below Phewa Lake, which is done from around 11,000 and 13,000m in height, from where you can view the beautiful views of Pokhara city. This is a completely different and astonishing place to experience great in all.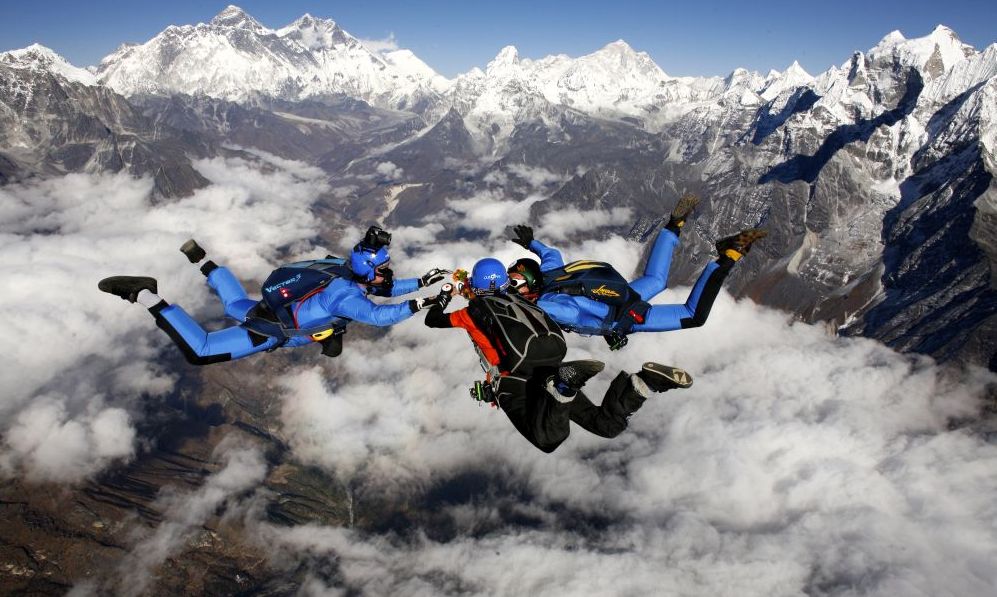 Skydiving is done only by expert pilots in those areas in Nepal, so there is no worry about safety.
Rafting
Nepal is a country with many top-notch rivers that offer enjoyable and thrilling river rafting activities. You can go rafting for a day or choose a longer excursion that allows you to camp on the river and take in the local culture and natural beauty. Rafting is one of the most well-liked outdoor activities in Nepal, which is regarded as a paradise for river runners. There are different grades of whitewater rafting trips that may differ based on interest and preference.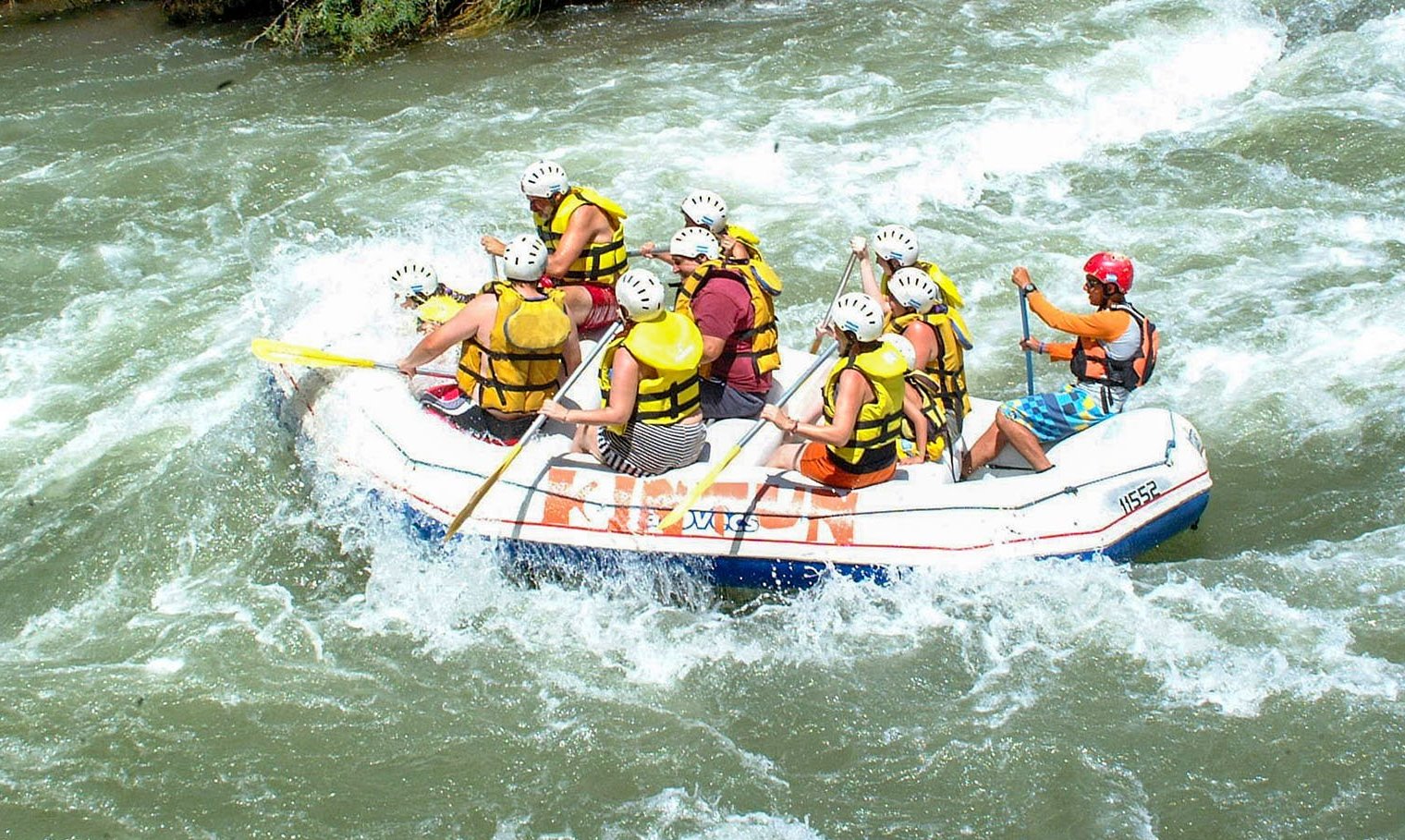 The best white water rafting locations in Nepal include the Trisuli, Seti, Bhote Koshi, Kali Gandaki, Marsyangdi, Arun, and Karnali, among others. This activity offers an incredible experience.
Also, Read the Best Rafting tours in Nepal.
Canyon Swing
Canyon Swing is a freefall sport like Bungee Jump, where there is a smooth transition like in swing at the down feel like playing swing. Canyon Swing is done from a height of about 60m in Bhotekoshi, which swings parallelly with the river. Canyon Swing at Kushma, Nepal, is the highest Canyon Swing in the World. Canyon swing is done from a height of around 228m (748 feet), and the free fall is about 7 to 8 seconds and smooth transition at the down parallel to Kali Gandaki River. If you are a wanderlust and adventurous lover, you must come to Nepal to have a thrilling experience of the free falls from the highest Canyon swing in the World and many other beautiful places in Nepal.
Ultralight Flight
The ultralight flight is done in different parts of Nepal, like in Mt. Annapurna region, Mt. Dhaulagiri region, Mt. Fishtail, and Pokhara region where you can view the majestic scene of respected mountains closely and also the spectacular views of surrounding mountains, hills, and waters closely like with the eyes of Eagle in short duration. Ultra-Light Flight pilots are well-experienced, so there is no worry about safety. So if you would like to be rewarded with an amazingly thrilling experience of various adventurous sports, Nepal is an unmissable place.
Mountain Biking
The altitudinal variation of Nepal has made Nepal an ideal and popular destination for Mountain Biking. The world's hardest Mountain Biking, called Yak Attack, is done in Nepal. Mountain Biking would be the best sport to experience nature and adventure differently. Annapurna Circuit, Mustang, Lower Everest Region, Kathmandu Valley, and Pokhara to Kathmandu are the top Mountain Biking destinations in Nepal. If you would like to explore the geographic situation and local culture and get an amazing adventurous experience in Nepal, Mountain Biking would be the best choice. Unlike the above-mentioned adventure sports, many adventurous sports are done in Nepal.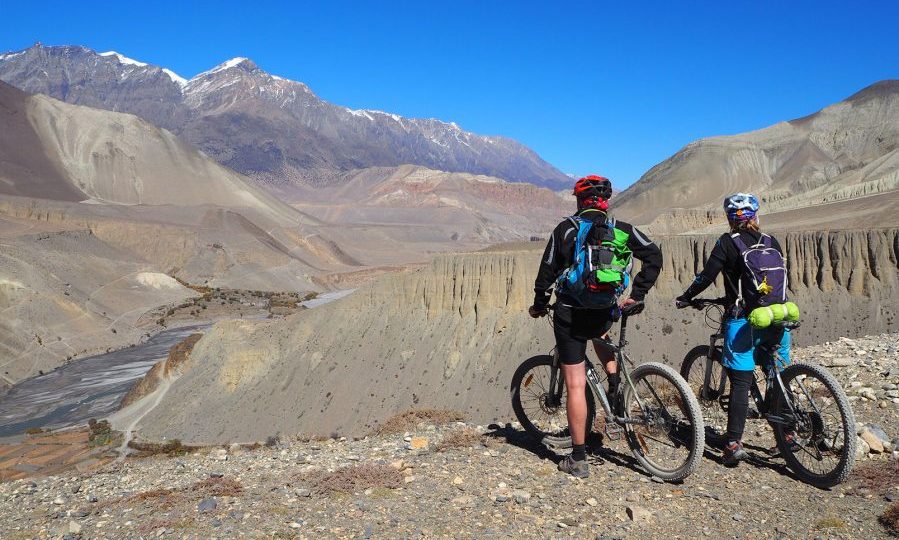 You are heartily invited to the heaven of the Earth, Nepal, to experience any sports activities you would love to do. Also, you are invited to Nepal for trekking, touring, and to go on mountain flights to enjoy the comforts and have a good experience.
If you want to know more about adventure sports in Nepal, please click here.
If you need any further information, please contact us, Email: at [email protected], Phone: at +977- 985 100 5129 (WhatsApp)