[TOC]

Mount Everest is the highest mountain in the world, and 8,848.86 m (29,032 ft) in height, everybody knows. Nepal is a South Asian country where Mt. Everest is situated in the northern part of Nepal. These two Everest Base Camps: one on the Tibetan side and the other on the Nepal side. Relatively, Everest Base Camp on Nepal's side is more popular and impressive.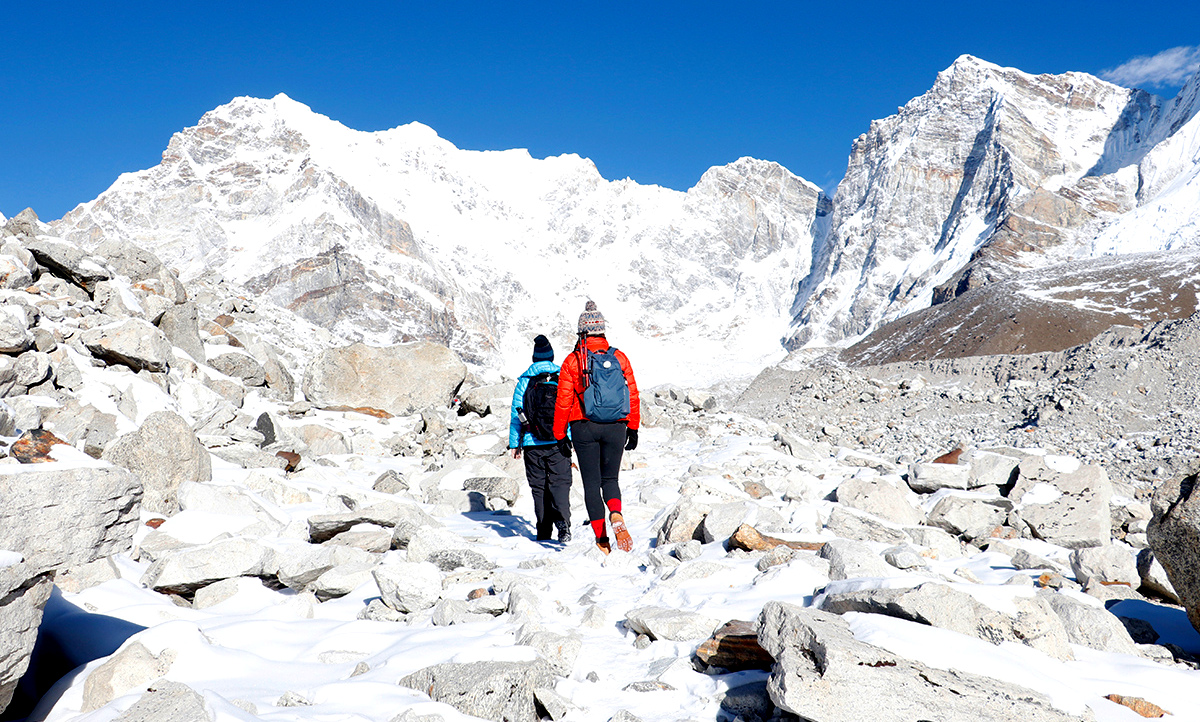 Interesting Facts about Mount Everest
Initially, Mount Everest was called Peak XV.
In 1856, the mountain was named after George Everest, a retired Surveyor General who never even saw the peak.
In 1956, the history Shiromani Baburam Acharya has given the name 'Sagarmatha' to Mount Everest in the Nepali language.
1974 was the last year that no one climbed Mount Everest.
The first confirmed ascent was in 1953 by Edmund Hillary (NZ) and Sherpa Tenzing Norgay (Nepal)
Peter Hillary, Sir Edmund Hillary's son, climbed the mountain in 1990, making the pair the first father and son to do so.
The oldest person to climb Everest is 80-year-old Yuichiro Miura of Japan.
Without extra oxygen, Australian Tim Macartney-Snape became the first to climb from sea level to the summit, in May 1990.
The mountain gets taller by 4mm every year due to the upward thrust created by two opposing tectonic plates.
The temperature at the summit never rises above freezing, averaging -32F (-36C) in winter and -2F (-19C) in summer.
Winds on the mountain have been recorded at more than 200mph.
The record for the longest time spent on the summit is 21 hours, achieved by Babu Chiri Sherpa in 1999.
The first tweet from the summit was sent by Kenton Cool in 2011. He tweeted: "Everest summit no 9! 1st tweet from the top of the world thanks to a weak 3G signal"
The first phone call was placed from the summit in the summer of 2013. Nepalese officials, however, were less than impressed and deemed it illegal.
Lhakpa Tenzing Sherpa currently holds the record for the highest number of successful ascents, having climbed Everest 21 times since 1990.
Please, click here for the Everest Region Trekking.
The Complete Guide For Everest Base Camp Trek: Click Here
If you need any further information, please contact us, Email: [email protected], Phone: +977- 985 100 5129 (WhatsApp)