Things fade away, but memories remain forever. Visit Nepal, a tourism paradise around the giant mountains. Pokhara is a golden piece of Nepal, having unique and rich biodiversity, geographical variation, and altitude variation. For those who are craving fresh air and are worth watching views, Pokhara would be one of the perfect destinations in Nepal. Nepal consists of thousands of incredible hiking trails. The wild variation in biodiversity fosters an incredible variety of hiking trails. Each hiking trail in Nepal is with unique features of herbs, shrubs, wild animals, water resources, hills, and valleys. Also, every place has a unique culture and traditions.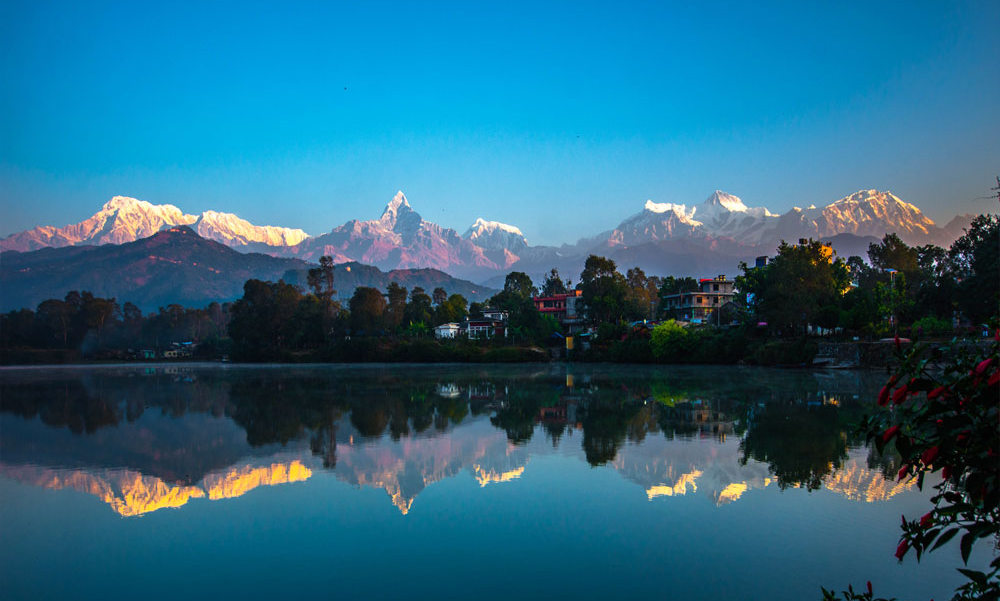 The heavenly-designed Pokhara is a wonderland for adventure seekers and nature lovers. Pokhara: the city of lakes has pristine natural scenic views surrounded by amazing hills and mountains that offer numerous world-famous classic hiking and trekking. Besides this, you can explore the rich culture, traditions, and history of the locals. Hiking/Trekking is one of the best ways to feel all the incredible nature in the Pokhara areas, Nepal, for those who are craving fresh air, breathtaking views, making unforgettable views. Besides this, the vast geographical features of Pokhara have made it a beautiful attraction for outdoor activities like Paragliding, zip lines, and hot air balloon.
Moreover, Pokhara is the famous stop point during the Annapurna Sanctuary trek, Manang trek, Mustang trek, Mardi Trek, and Dhaulagiri trek. Pokhara is also called a tourism city, mainly busy with tourists in trekking season. If you are here in Nepal for a short period and would like to enjoy the pristine nature under the giant mountains, short Hikes/Trekking around Pokhara would be the perfect destination.
Where is Pokhara? How to Get to Pokhara From Kathmandu?
Pokhara is a beautiful city in the Kaski district, a hilly region, of Nepal. Pokhara is 200.8 km away from the Capital city, Kathmandu.
Pokhara can be reached either by air (domestic flights) or by land (bus, jeep, van, coaster, etc.).
By Private or Public Vehicles
Around 6-7 hours, via Prithvi Highway
By Air
30 minutes flight from Tribhuvan International Airport to Pokhara Airport
Climates of Pokhara
Pokhara lies at an altitude of 822m(2,697ft) above sea level and has a humid subtropical climate. During summer, the average temperature engaged between 25-30℃ and between -2-15 ℃. Also, Pokhara received the highest precipitation of 191.0 inches per year, compared to other parts of Nepal.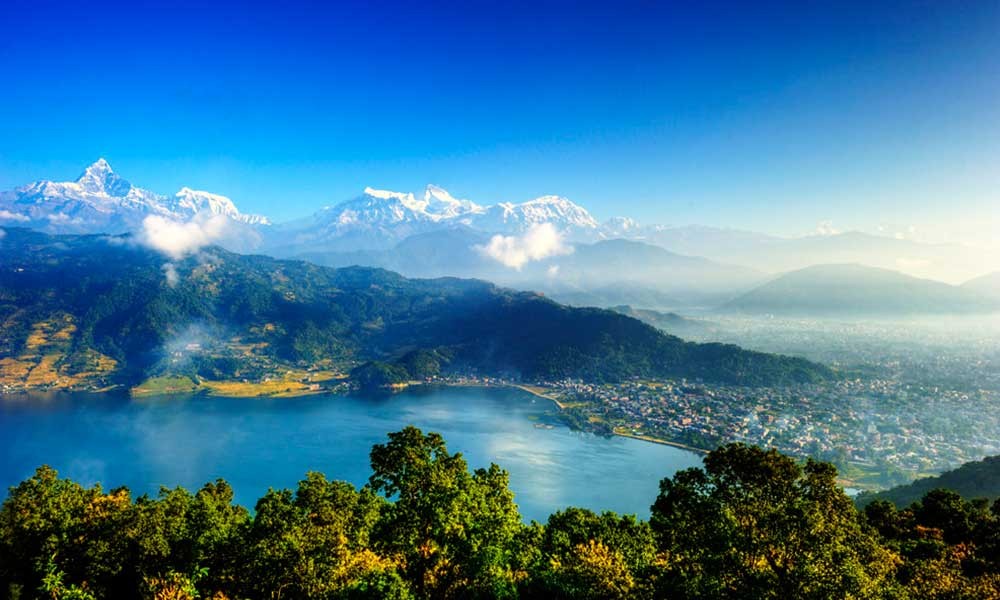 However, the Pokhara tour and short hiking around Pokhara are doable all around the year. It offers mild weather, which is neither too hot nor too cold.
Highlights of Pokhara Valley And Short Hikes Near Pokhara Valley
Pokhara valley has a lot to offer to visitors. The major highlights around Pokhara valley are:
Explore the pristine lakes in Pokhara such as Phewa Lake, Begnas Lake, and Rupa Lake
Hiking near Pokhara is a great work to have a good sweat go out for a walk in the wilderness and stay away from the city's hustle and bustle
Hiking near Pokhara offers breathtaking panoramic views of mountains in Annapurna massif and Mt. Dhaulagiri along Pokhara Valley.
Walk around Pokhara city gives the vibes of Zurich, Switzerland
Enjoy the coffee, and food in the cafes around Pokhara
Watch the mesmerizing views of Sunrise from Sarangkot Hill View Point.
Experiencing adventure sports like Hot air balloons, sky-drive, Kayaking, biking, rock climbing, ultra flight, and zip line
Experience Bungee Jumping from the World's Second Highest Bungee Jump: Kushma Bungee Jump, near Pokhara
Experiencing rafting in adrenalin white water river: Seti river,
Paragliding high above the amazing greenery scenes of forests and the blue-colored Phewa lake
Explore the Devid falls, Mahendra cave, Gupteshwor caves, and Bat Cave
Visit the Temples: Bindabasini temple at the center of Phewa Lake.
Trekking and hiking on the lap of Annapurna massif and Dhaulagiri
Pristine nature is the perfect destination for adventure seekers and nature lovers.
Pokhara is a picturesque place
Hiking around Pokhara is the best way to explore rural life, culture, and traditions. Also, every trail and village offers pilgrimage sites.
Moreover, this hike can be doable for all ages and all around the year.
People are so kind and diligent that they give warm greetings and give warm hospitality to their guests.
Top Hiking Places Near Pokhara
There are many top trekking and hiking places near Pokhara. Here is a list of the top hiking places near Pokhara:
Naudanda Hiking
Starting/Ending Point: Lakeside Pokhara /Pokhara Town
Distance: 5-6 Hrs/Day
Duration: 1 Day
Maximum Altitude: 1,550m
Garde: Easy
Naudanda hill hiking offers a mesmerizing experience with its scenic views of hills, rivers, streams, forests, terraces, and mountains in the Annapurna and Dhaulagiri region. It is an ideal destination for those seeking to explore rural life and immerse themselves in the beauty of nature. The hiking journey begins from Pokhara and takes you to the charming village of Naudanda, situated at an elevation of 1443m. The hike typically lasts for around 6-7 hours, allowing you to soak in the picturesque surroundings. Along the way, you'll pass through streams, terrace farms, and rural settlements, providing glimpses of local life.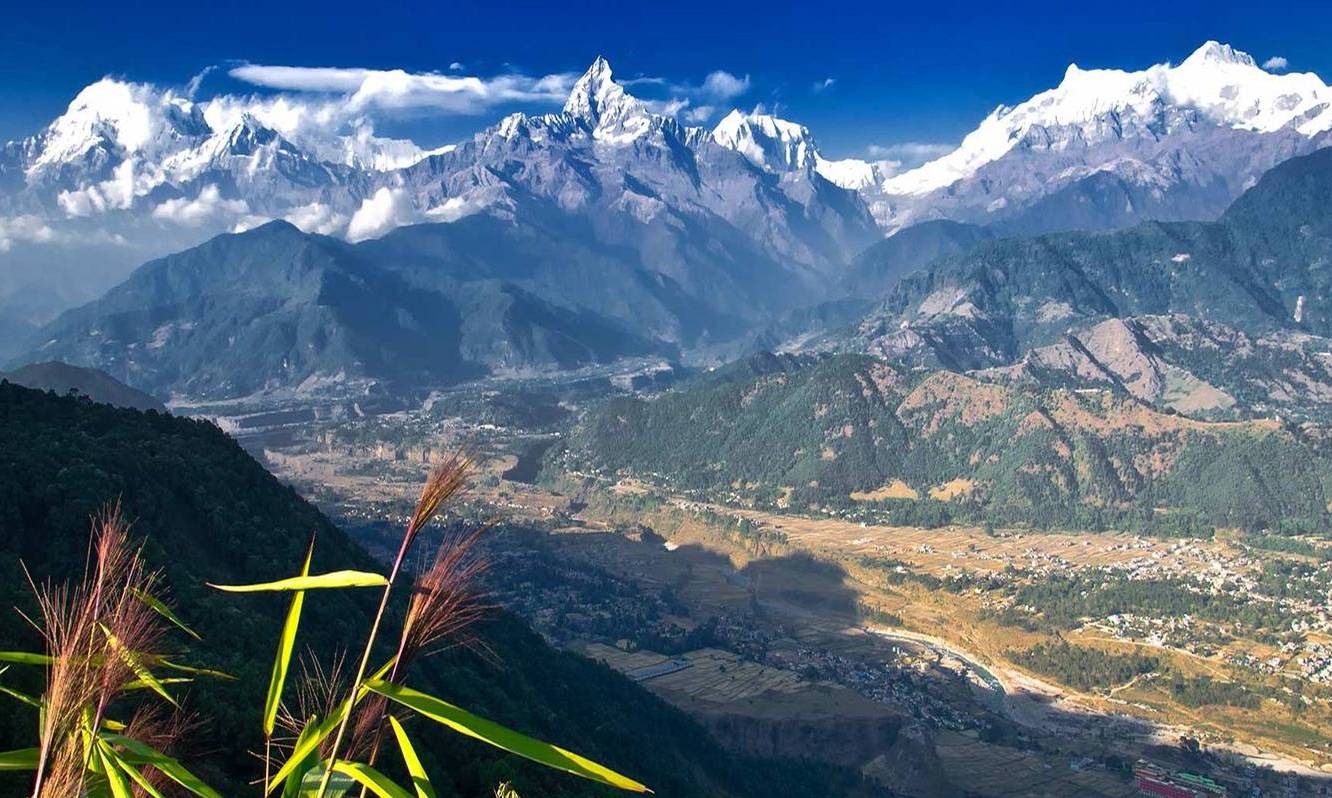 Spending an overnight stay in Naudanda is highly recommended, as it allows you to witness the captivating sunrise the next morning. There are various hotels available for accommodation, or you can choose to enjoy camping amidst the natural beauty of the area. Naudanda hill hiking promises an enriching and rejuvenating experience, allowing you to connect with nature and immerse yourself in the tranquility of the Himalayan landscapes.
Sarangkot Hiking
Starting/Ending Point: Lakeside Pokhara/Pokhara
Average Hiking: 5-6 Hrs/Day
Duration: 1 Day
Maximum Altitude: 1,610m
Difficulty: Easy
The final destination of the Sarangkot hiking lies at an elevation of 1,610m. The hiking distance covers an average of 5-6 hrs/day destination. Sarangot is a popular viewpoint and has amazing hills near Pokhara. You can walk uphill at Sarangkot, which takes around 3 hours, and return through paragliding and stops at the bank of Phewa Lake. You will admire the splendid views of the mountains: Annapurna, forests, lakes, and city while paragliding, which will be your lifetime memory.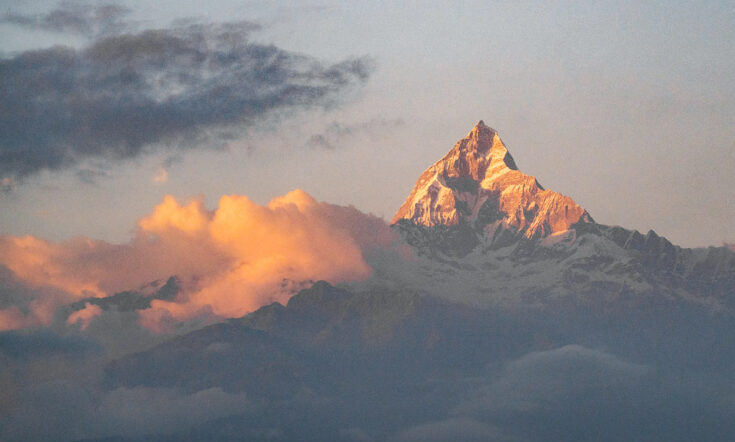 The journey to the Sarangkot hike begins from lakeside Pokhara. The hiking trail covers villages, streams, and terraces. During the hike, you will see the panoramic views of the Annapurna massif and Dhaulagiri. Also, you will get to see the splendid views of the unlimited green hills, Pokhara town, and Phewa lake. Sarangot is one of the top sunrise views destinations in Nepal. It rewards you with the golden sunrise high above the sky-dominating peaks.
Dhampus Hiking
Starting/Ending Point: Pokhara-Phedi via Bus, Hike from Phedi to Kande
Average Hiking: 6-7 Hrs/Day
Duration: Two Dyas
Altitude: 1,770m (Dhampus)
Difficulty: Easy
The final destination of the Dhampus hiking lies at an elevation of 1,770m. Phedi is the starting point of this hike, which you will reach after an hour's drive from Pokhara. You will walk through the lush green forests, remote villages, terrace farming, and streams.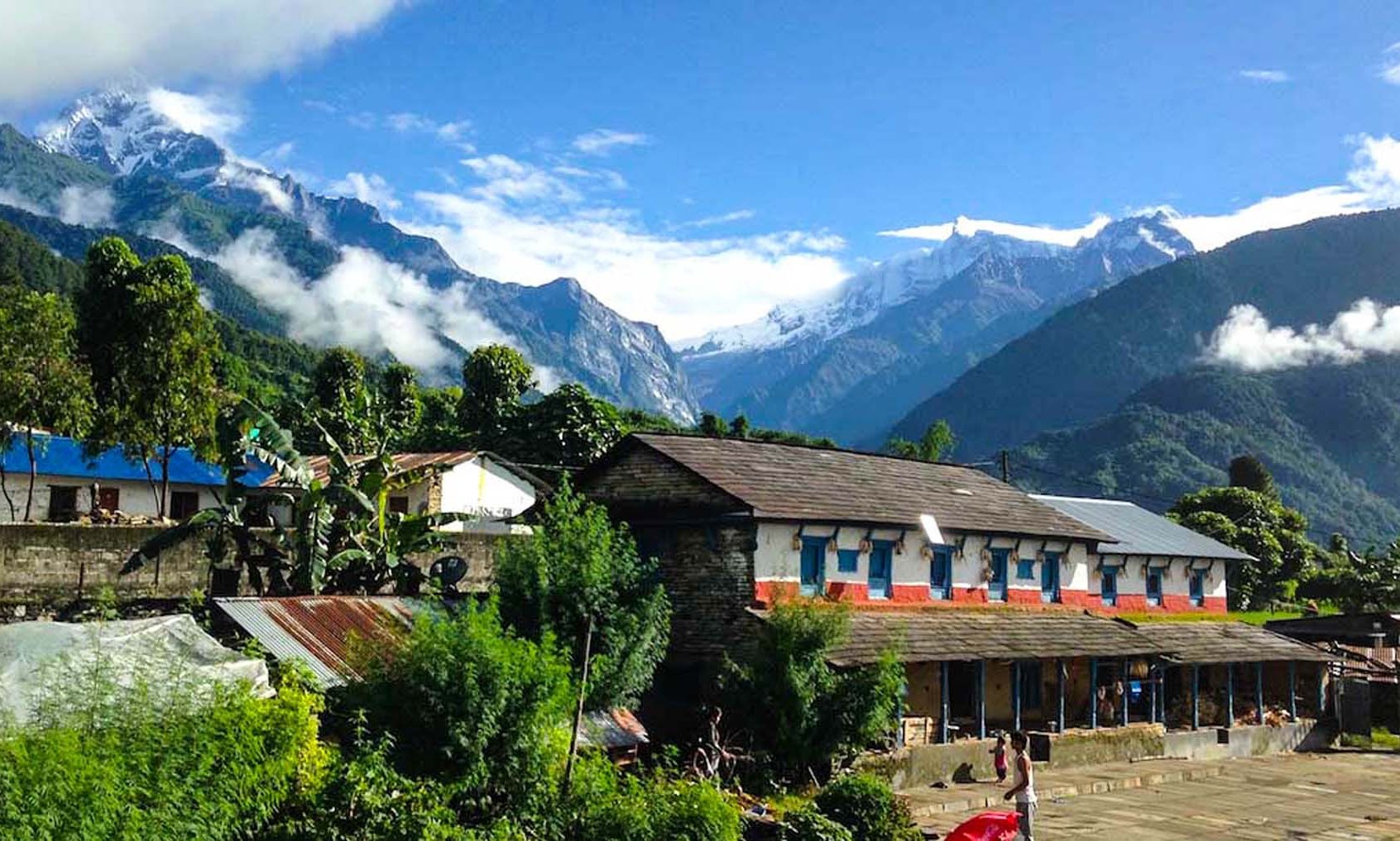 Also, if you would like to take a short morning or evening walk and enjoy the sunrise/sunset, taking a few minutes of walks to the Australian Camp from Dhampus would be a perfect choice. Further, you can extend your trek to Pathana and stay overnight there. Dhampus and Pathana are traditional villages, where you can explore their costumes and lifestyle. Night at Dhampus/Pathana would be the best to witness the majestic views of sunrise and sunsets, and golden views of the Mountains in Annapurna massif. Besides this, you can enjoy BBQ, local liquors, and local foods.
World Peace Stupa Day Hiking
Starting/Ending Point: Pokhara Town
Average Hiking: 3-4 Hrs/Day
Duration: 1 Day
Maximum Altitude: 1,350m
Difficulty: Easy
World Peace Stupa day hiking is perfect for those who would like to explore the artistically designed Stupa along with the incredible natural beauty surrounding it. The final destination of this hike lies at an elevation of 1,350m. World peace stupa has magnificent arts and architecture, which is also the 71st pagoda built by Nipponzan-Myohoji in the world. The peace Stupa lies above the Phewa lake hills facing the beautiful Mountain Fishtail in the Annapurna region. The Stupa is a perfect place to enjoy the golden sunset above the white snowy peaks in the Annapurna region and amazing views of the Pokhara valley.
You can take a boat from Pokhara city to cross the lake and start the hike, which takes around 20-30 minutes. Also, you can walk from the roads, which is about a half-day hike. Taking a little longer hike and exploring Devi's falls on the way would be the perfect way to sweat and enjoy more. This hike is perfect for beautiful photography and exploring different ethnicities of people.
Sirubari Village Tour
Starting/Ending Point: Pokhara/ PokharaTown
Average Hiking: 3-4 Hrs/Day
Duration: 2-3 Days
Maximum Altitude: 1,140m
Difficulty: Easy
Sirubari village lies Southwest of Pokhara, Syanjha. The maximum altitude of Sirubari village's hiking destination is 1,140m. You will walk through the magnificent landscapes that consist of stony, muddy trails, terrace farms, rivers, bridges, and streams during the Sirubari hike. This place has a modern homestay where people give you warm greetings and hospitality. This tour is a perfect tour around Pokhara to explore the ancient history, culture, and lifestyles and take a close look at the mysterious nature around it.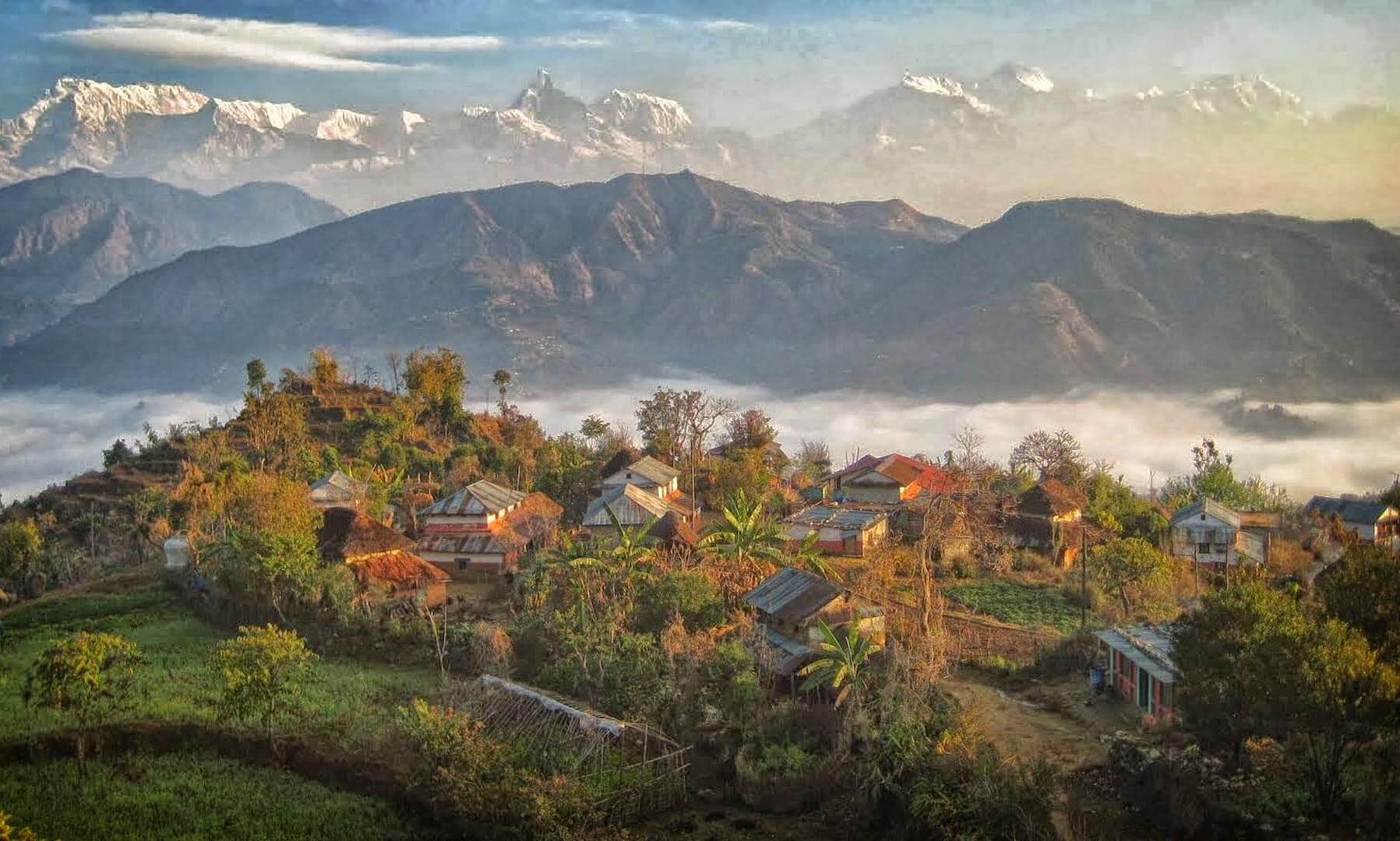 Sirubari hike is worth watching birds and wildlife. Besides this, this place offers splendid views of Mt. Macchapuchre, Mt. Hiunchuli, Mt.Annapurna, and other peaks in the Annapurna region.
Sikles Village Tour Hiking
Starting/Ending Point: Pokhara
Average Hiking: 4-5 Hrs/Day
Duration: 3 days
Maximum Altitude: 2100m
Difficulty: Easy
Sickles village is one of the oldest and largest Gurung villages that lie in the northeast of Pokhara in the Annapurna region. The maximum sikles hiking destination is 2100m. Sikless village tour is worth exploring the Gurung culture and natural beauty of Nepal. You will walk through the trail filled with rhododendrons forests, and amazing views of terraced hills. Besides this, you can buy local handicraft products. Homestay facilities are worth exploring their local foods and lifestyles. This place is also famous for watching birds and butterflies as well.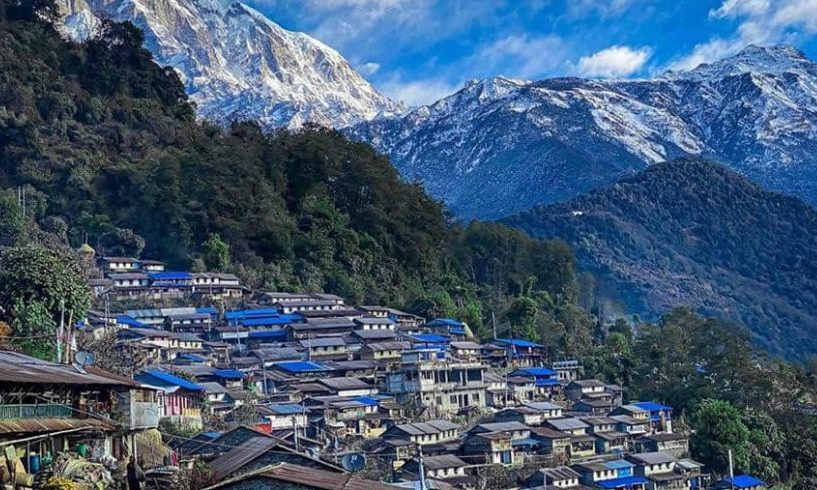 Nepal is truly a paradise for wanderlust, travel seekers who have a strong desire to visit new places and explore nature and culture over there. Nepal having high altitude variation has so many beautiful destinations worth hiking, trekking, and touring. Besides this, you can enjoy varieties of adventure sports in Nepal. Hiking refreshes you both physically and mentally it is cheaper, easier, and glorious. So when you are here in Pokhara, and you want to take adventurous natural walks, and want to be rewarded with beautiful mountain views, which spots would you choose? Let us know, let's wander and view the best and let's make lifetime unforgettable memories.
Please, click here for the various tours and trekking packages in Nepal.
If you need any further information, please contact us, Email: [email protected], Phone: +977- 985 100 5129 (WhatsApp)