Nepal is the home of thousands of mountains, multi-culture, breathtaking natural beauty, fascinating civilization, unique tradition, geographical diversity, and rich and prideful ancient history. This specification brings thousands of tourists to Nepal every year to explore the beauty of this beautiful country.
Annapurna Circuit's " Annapurna Sanctuary" trekking is simply the most majestic and inspiring trekking trail in the world. This trail is the most commercial and oldest trekking trail in Nepal, because of its amazing natural beauty, sky-dominating mountains, rich culture and practices, and spectacular scenery of Mt. Annapurna ranges. With every step on this trekking trail the scenery and terrain change. With friendly locals, mystical culture, and wide landscapes, this trekking is a lifetime experience for all travel enthusiasts around the globe. From green pasture terrain to the desert field which passes through the world's highest pass Thorong-La Pass.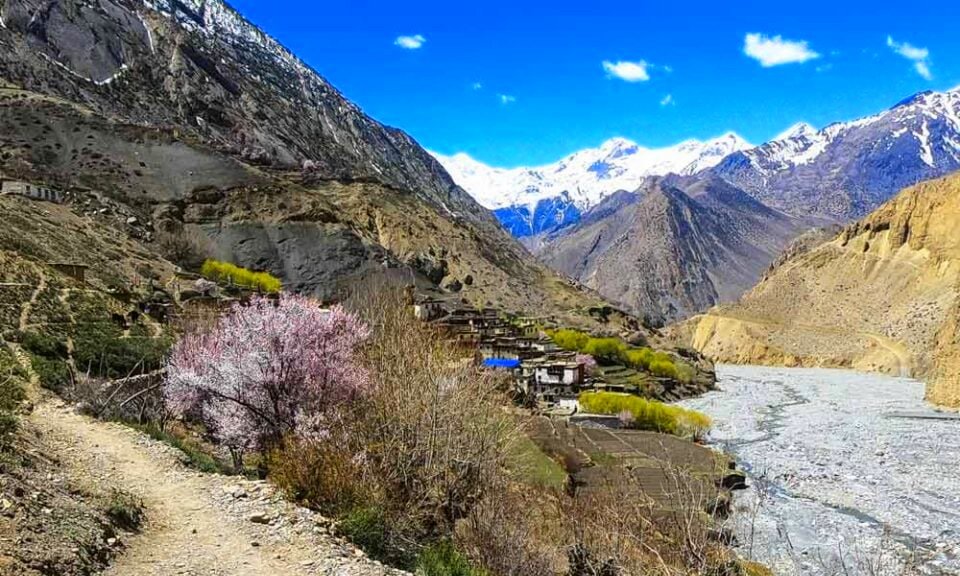 Starting with the green paddy field in Lamjung Khudi, the thick forest and trail slowly change to more dry and arctic terrain. The more you climb, the villages and communities seem influenced by Tibetan Buddhism. This is the reason why we can experience many Chorten, prayer flags, stone walls, mani walls, and ancient monasteries that resemble Tibetan Buddhism. In one sentence, this trail is a perfect adventure holiday for people who like challenges.
Annapurna Circuit treks required normally 15-21 days to complete the whole trekking. The time may vary because of the transportation facility and there are many beautiful side trekking. Annapurna Circuit also lies in the Annapurna Conservation Area which was established in 1985 and is the largest conservation area in Nepal with an area of 7629sp.km and spread in Manang, Mustang, Kaski, Myagdi, and Lamjung.
For the Annapurna Base Camp Trek please, click here.
---
Trekking Facts
| | |
| --- | --- |
| Total Trekking days | 14 days to 21 days |
| Trekking Grade | Moderate to Strenuous |
| Food & Accommodations | Nepali local dishes and international foods/Tea houses or guest houses |
| Best Season | Spring and Autumn |
| Transportation | Flights, Tourist Bus, and Local Vehicles |
| Maximum Altitude | 5416m at Thorong-La Pass |
| Permit & Entrance | TIMS & ACAP Cards |
| Total Distance | 160km-230km (Approximately) |
---
Major Highlights of Annapurna Circuit Trekking
The Annapurna Circuit Trek is known for its remarkable highlights, offering trekkers a memorable and rewarding experience. Some of the major highlights of the Annapurna Circuit Trekking include:
Thorong La Pass
Thorong La Pass is one of the most significant and challenging highlights of the Annapurna Circuit Trek. Here's some information about Thorong La Pass:
Location and Altitude:
Thorong La Pass is situated in the Annapurna region of Nepal, between Manang and Muktinath.
It stands at an impressive altitude of 5,416 meters (17,769 feet) above sea level, making it one of the highest passes in the world.
Crossing the Pass:
Crossing Thorong La Pass requires proper acclimatization and physical fitness due to the high altitude and steep ascent.
The trek to the pass involves a long and demanding day, typically starting early in the morning to allow sufficient time for the ascent and descent.
Trekkers usually begin their journey from Thorong Phedi or High Camp and make their way up to the pass, taking breaks for rest and acclimatization along the way.
The final climb to the pass can be challenging, with steep sections and varying terrain, but the breathtaking views and sense of accomplishment make it worthwhile.
Panoramic Views
From the summit of Thorong La Pass, trekkers are rewarded with awe-inspiring panoramic views of the surrounding Himalayan peaks, including Annapurna, Dhaulagiri, Manaslu, and others.
The vast, snow-covered landscapes and the sense of being on top of the world create a truly memorable experience.
Weather and Conditions:
Weather conditions at Thorong La Pass can be unpredictable and harsh, so it's important to be prepared with appropriate clothing and gear.
The pass is subject to high winds, snowfall, and extreme temperatures, especially during the winter months.
Trekkers should check the weather forecast, heed the advice of local guides, and make sure they have the proper equipment for the conditions.
Symbolic Achievement
Crossing Thorong La Pass is a significant achievement for trekkers, representing a physical and mental challenge overcome.
It is a milestone moment on the Annapurna Circuit Trek, marking the transition between the Manang and Mustang regions.
It's crucial to approach Thorong La Pass with caution, respecting your own physical limits and acclimatization needs. It's advisable to trek with an experienced guide who can provide guidance, ensure safety, and help navigate the challenging terrain. Proper preparation, including physical fitness training and acclimatization along the trek, will enhance your experience and increase your chances of a successful crossing of Thorong La Pass.
---
Diverse Landscapes
The Annapurna Circuit Trek offers trekkers the opportunity to explore a wide range of diverse landscapes, each with its own unique beauty and charm. Here are some of the notable landscapes you can expect to encounter along the trek:
Lowland Valleys: The trek begins in the lush lowland valleys, starting from Besi Sahar. Here, you'll walk through terraced fields, charming villages, and subtropical forests. The landscapes are green, vibrant, and dotted with rice paddies, banana trees, and flowing streams.
Pine and Rhododendron Forests: As you ascend, the trail takes you through enchanting forests of pine, oak, and rhododendron trees. During the spring season, the rhododendrons bloom in a riot of colors, painting the landscape with shades of red, pink, and white.
Arid and Rocky Terrain: Moving further into the higher elevations, the landscape changes to a more arid and rocky terrain. The lush vegetation gives way to scattered shrubs, barren slopes, and rugged cliffs. The dramatic geological formations provide a stark contrast to the lower regions.
High Mountain Passes: The Annapurna Circuit trek includes challenging high mountain passes like Thorong La Pass (5,416 meters/17,769 feet) and other lesser-known passes. These passes offer breathtaking views of the surrounding peaks, deep valleys, and vast expanses of snow and ice.
Alpine Meadows and High Plateaus: Trekking through alpine meadows and high plateaus is a delightful experience. These areas are characterized by vast open spaces, gentle slopes, and grazing lands for yaks and other livestock. The panoramic mountain views are simply awe-inspiring.
Trans-Himalayan Region: Moving towards the Mustang region, the landscapes become more arid and desert-like. You'll witness the distinct beauty of the Trans-Himalayan region, with its barren hills, eroded cliffs, and unique geological formations. The landscape is reminiscent of the Tibetan Plateau.
River Valleys: Throughout the trek, you'll cross numerous rivers and their valleys, including the Marshyangdi River and the Kali Gandaki River. These river valleys offer stunning views of cascading waterfalls, deep gorges, and picturesque villages nestled along the riverbanks.
The Annapurna Circuit Trek's diverse landscapes provide an ever-changing backdrop, ensuring that every day on the trail offers a new and captivating experience. From lush valleys to rugged mountain passes, the trek showcases the incredible natural beauty and varied terrain of the Annapurna region in Nepal.
---
Annapurna and Dhaulagiri Mountain Range
Enjoy close-up views of majestic peaks like Annapurna I (8,091 meters/26,545 feet) and Dhaulagiri (8,167 meters/26,794 feet), among others, showcasing the stunning grandeur of the Himalayas.
Cultural Exploration
The Annapurna Circuit Trek not only offers stunning natural beauty but also provides ample opportunities for cultural exploration. Along the trail, you'll encounter diverse ethnic communities, traditional villages, and ancient religious sites. Here are some highlights of the cultural exploration on the Annapurna Circuit Trek:
Gurung and Thakali Culture: As you trek through villages like Chame, Pisang, and Manang, you'll have the chance to immerse yourself in the rich cultural traditions of the Gurung and Thakali ethnic groups.
Interact with friendly locals, learn about their customs, taste traditional cuisine, and witness their colorful attire and intricate architecture.
Manang Village: Manang is a major highlight of the trek, known for its distinct Tibetan-influenced culture. Explore the ancient monasteries, chortens (Buddhist shrines), and prayer flags that adorn the village. Visit the Himalayan Rescue Association clinic in Manang, which provides valuable information about altitude sickness and offers medical services.
Buddhist Monasteries: The Annapurna Circuit Trek takes you past several Buddhist monasteries, including Braga Monastery and Muktinath Monastery. These monasteries offer a serene and spiritual atmosphere, where you can witness Buddhist rituals, prayer ceremonies, and meet resident monks.
Marpha Village: Marpha is a charming village renowned for its apple orchards, traditional whitewashed houses, and narrow cobbled streets. Taste the local specialty, apple products, such as apple pie, apple cider, and apple brandy, which the village is famous for.
Muktinath Temple: Located at the end of the trek in Muktinath, the sacred Muktinath Temple is a significant religious site for both Hindus and Buddhists. The temple complex houses a stunning pagoda-style temple, natural gas flames, and 108 water spouts believed to cleanse sins.
Cultural Performances: Some teahouses and lodges along the trek organize cultural performances in the evenings, showcasing traditional Nepali music, dance, and cultural shows. Enjoy these lively performances and get a glimpse into the local performing arts.
Local Festivals: Depending on the timing of your trek, you may have the opportunity to witness local festivals celebrated by the communities along the Annapurna Circuit. These festivals feature vibrant processions, religious rituals, traditional dances, and music, providing an authentic cultural experience.
Embracing the cultural aspects of the Annapurna Circuit Trek allows you to connect with the local communities, gain insights into their way of life, and appreciate the rich cultural heritage of the region. Be respectful of local customs and traditions, engage in meaningful interactions, and embrace the warm hospitality extended by the local people.
---
Natural Hot Springs
Take a relaxing dip in the natural hot springs at Tatopani, a perfect way to rejuvenate your body after days of trekking.
Muktinath Temple
Visit the sacred Muktinath Temple, a place of religious significance for both Hindus and Buddhists. The temple complex is adorned with pagodas, shrines, and natural gas flames.
Sunrise and Sunset Views
Witness mesmerizing sunrise and sunset views over the snow-capped peaks, painting the sky with hues of gold and pink.
Charming Villages
Pass through picturesque villages like Manang, Pisang, and Marpha, where you can observe traditional architecture, and local lifestyle, and sample delicious local cuisine.
Annapurna Conservation Area
Trek through the Annapurna Conservation Area, home to diverse flora and fauna, including rhododendron forests, rare wildlife, and bird species.
Teahouse Experience
Stay in cozy teahouses along the trail, enjoying warm hospitality, authentic local meals, and a chance to interact with fellow trekkers from around the world.
These highlights make the Annapurna Circuit Trek a remarkable adventure, combining stunning natural beauty, cultural immersion, and a sense of accomplishment as you navigate through the rugged Himalayan terrain.
---
Where is the Annapurna Circuit?
The Annapurna Circuit is located in the Annapurna region of Nepal, in the central part of the country. The trek takes you through the Annapurna Conservation Area, which is renowned for its stunning natural beauty, diverse landscapes, and panoramic mountain views. The circuit loops around the Annapurna Massif, including peaks such as Annapurna I, Annapurna II, Annapurna III, and Annapurna IV. The trail passes through various rural villages, terraced fields, rhododendron forests, and high mountain passes, offering trekkers a unique blend of natural and cultural experiences. The starting point of the trek is typically in Besi Sahar, and the trek can be completed in about 15 to 20 days, depending on the chosen itinerary and side trips.
---
Food & Accommodations
Food and accommodations on the Annapurna Circuit Trek offer a blend of convenience and local flavors. Here's what you can expect:
Food
Along the trek, you'll find teahouses and lodges that provide meals to trekkers. The food options vary from traditional Nepali dishes to international cuisine.
Dal Bhat (rice, lentils, and vegetables) is a staple meal and a popular choice among trekkers for its nutritional value and energy boost.
You can also enjoy momos (dumplings), noodles, pasta, soups, curries, and a variety of snacks.
Vegetarian and vegan options are available, and many teahouses can accommodate dietary restrictions with prior notice.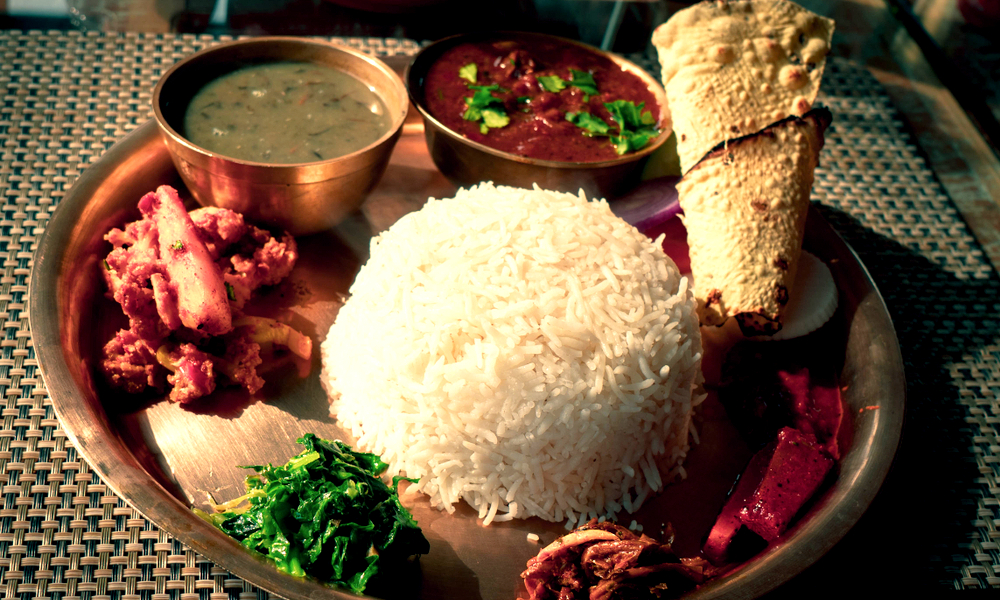 Accommodations
Teahouses and lodges are the primary forms of accommodation along the Annapurna Circuit Trek. These establishments offer basic but comfortable rooms for trekkers.
Rooms are typically twin-sharing with simple beds, blankets, and pillows. Some teahouses may have attached bathrooms, while others have shared bathroom facilities.
The higher you ascend, the more basic the accommodations may become, with limited amenities due to the remoteness of the area.
It's advisable to bring a sleeping bag for added comfort and warmth during colder nights.
Hot showers are available at most teahouses for an additional fee, allowing you to freshen up after a day of trekking.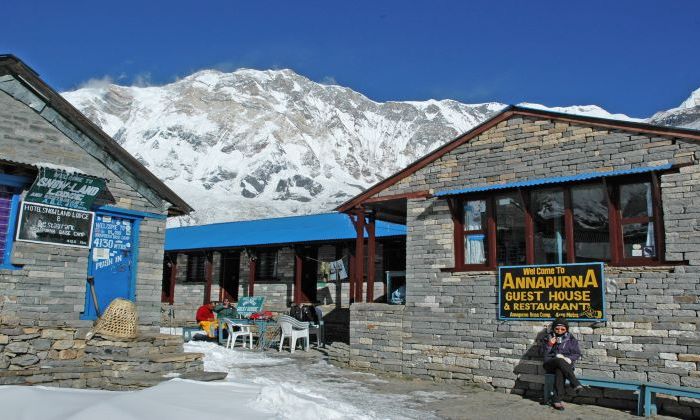 Please note that as you go higher on the trek, the availability of certain food items and amenities may become limited. It's recommended to carry some snacks and energy bars to supplement your meals, and it's important to stay hydrated by drinking plenty of safe, purified water, or bottled water.
Overall, while the accommodations are basic, they provide a comfortable resting place after a day of trekking, and the local meals offer sustenance and a taste of Nepali cuisine along the way.
---
Permit for Annapurna Circuit Trek
To trek in the Annapurna region, including the Annapurna Circuit Trek, you will need the following permits:
Annapurna Conservation Area Permit (ACAP):
The ACAP is a mandatory permit that allows entry into the Annapurna Conservation Area. It helps to conserve the natural and cultural heritage of the region. You can obtain the ACAP permit from the Nepal Tourism Board office in Kathmandu or Pokhara or from the checkpoint at the entry points of the conservation area.
Trekkers' Information Management System (TIMS) Card:
The TIMS Card is another essential permit for trekking in the Annapurna region. It collects trekker information for safety and security purposes. There are two types of TIMS cards: one for independent trekkers and one for trekkers traveling with a registered trekking agency.
It's important to carry these permits with you throughout the trek and present them at the necessary checkpoints when asked by authorities. The permit fees may vary depending on your nationality and the season of your trek. Make sure to check the latest permit requirements and fees before your trek.
Additionally, if you plan to include side trips or enter restricted areas within the Annapurna region, such as Upper Mustang or Nar Phu Valley, you may need additional permits. These permits have specific requirements and fees, and it's advisable to consult with us to ensure you have the necessary permits for your chosen route.
---
Guides & Porter
Trekking in the Annapurna region is not easy at all. But with the help of experienced team members, proper food and drinks, rest and acclimatization can take you to the world's most famous trekking route. If you are booking your trip through the local travel agency, then they will arrange guides and porters for you. Guides provide you with information on the whole trek and safety measures, arrange your food and accommodations, and make sure your permits and all the flight tickets are. Porter helps you to carry your luggage normally.
Guides are normally trained and well experienced with good speaking English. You can check before you depart to trek. Normally, if you are booking a trip through the local agency, you get a chance to meet your guide in Kathmandu and he/she will start guiding you from day one.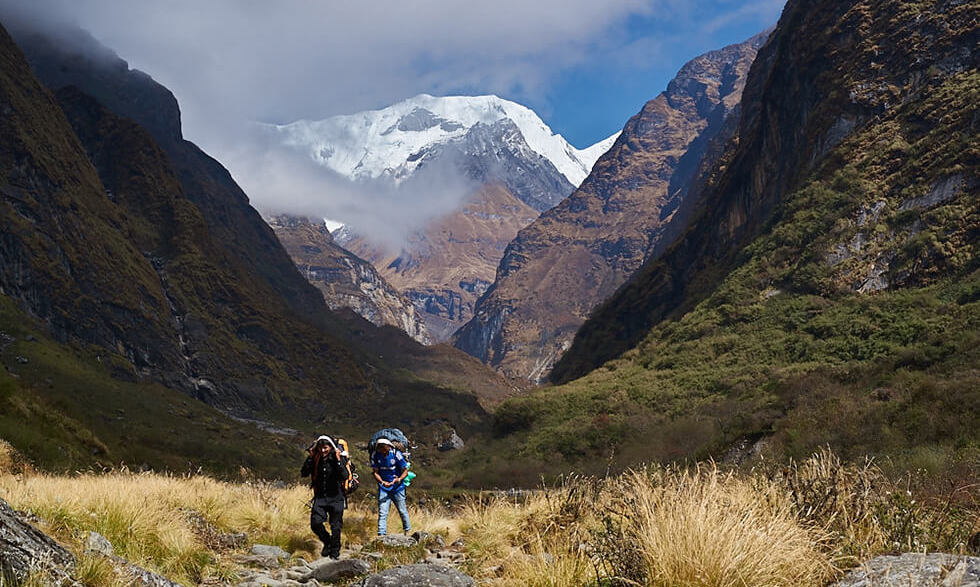 One thing you need to keep in mind is that, at the end of the trekking, the guide and porter expect good tips from you. These people are hardworking and they put all the effort to take you and your staff to your dream destinations in an extreme mountain environment.
---
Travel Insurance
Travel insurance is highly recommended for the Annapurna Circuit Trekking, as it provides coverage for any unforeseen events or emergencies that may occur during your trek. Here's what you should consider when obtaining travel insurance for the Annapurna Circuit Trek:
Medical Coverage: Ensure that your travel insurance provides comprehensive medical coverage, including emergency medical treatment, evacuation, and repatriation in case of any injuries or illnesses during the trek. The coverage should be specifically tailored for high-altitude trekking.
Emergency Rescue and Evacuation: Verify that your insurance covers the costs of helicopter rescue and emergency evacuation from remote mountainous regions like the Annapurna Circuit in case of severe health emergencies.
Trip Cancellation and Interruption: Check if your insurance covers trip cancellation or interruption due to unforeseen circumstances such as illness, injury, or other personal reasons. This can help reimburse your prepaid expenses if your trek needs to be canceled or cut short.
Personal Belongings: Ensure that your insurance covers loss, theft, or damage to your personal belongings, including trekking equipment and gear.
Emergency Contacts and Assistance: Confirm that your insurance provides 24/7 emergency assistance and has a helpline that can be reached from Nepal. This ensures you have access to support and guidance in case of emergencies.
High-Altitude Coverage: Verify that your insurance specifically covers trekking at high altitudes, as some standard policies may exclude coverage for activities above a certain altitude.
Read the Policy Details: Carefully review the policy terms and conditions, including coverage limits, exclusions, and claim procedures. Understand the coverage provided and ensure it meets your specific needs for the Annapurna Circuit Trek.
It's important to obtain travel insurance before your trip and carry a copy of the insurance policy with you during the trek. Consult with your insurance provider to determine the most suitable coverage for your needs and make sure to disclose any pre-existing medical conditions to ensure proper coverage.
---
Best Time to do Trek
The best time to do the Annapurna Circuit Trek is during the spring (March to May) and autumn (September to November) seasons. Here's why:
Spring (March to May):
Spring is a beautiful time to trek the Annapurna Circuit as the weather begins to warm up, and the region comes alive with blooming flowers and lush vegetation.
The skies are generally clear, providing excellent visibility of the surrounding mountain peaks, including Annapurna and Dhaulagiri.
The temperatures during the day are pleasant, ranging from mild to warm, making it comfortable for trekking.
However, spring is a popular trekking season, so expect more crowds on the trail and in teahouses.
Autumn (September to November):
Autumn is considered the best season for the Annapurna Circuit Trek, offering stable weather conditions and clear skies.
The temperatures are mild during the day, making it comfortable for trekking, while the nights can be cooler at higher elevations.
The autumn season provides excellent visibility, allowing trekkers to enjoy panoramic mountain views and capture stunning photographs.
The trails are generally less crowded compared to the spring season, offering a more serene trekking experience.
Autumn is also the harvest season, and you can witness the local communities engaged in farming activities along the trail.
It's important to note that while spring and autumn are the peak trekking seasons, the Annapurna Circuit can be trekked throughout the year. However, the winter months (December to February) are colder, with heavy snowfall at higher elevations, and the summer months (June to August) experience monsoon rains, which can make the trail slippery and challenging. Therefore, it's advisable to avoid trekking during these seasons unless you have specific experience and preparations for trekking in such conditions.
Ultimately, the choice of the best time to do the Annapurna Circuit Trek depends on your personal preferences, fitness level, and the experience you seek. Consider your comfort with crowds, weather conditions, and the type of scenery you desire to make an informed decision about when to embark on this remarkable trek.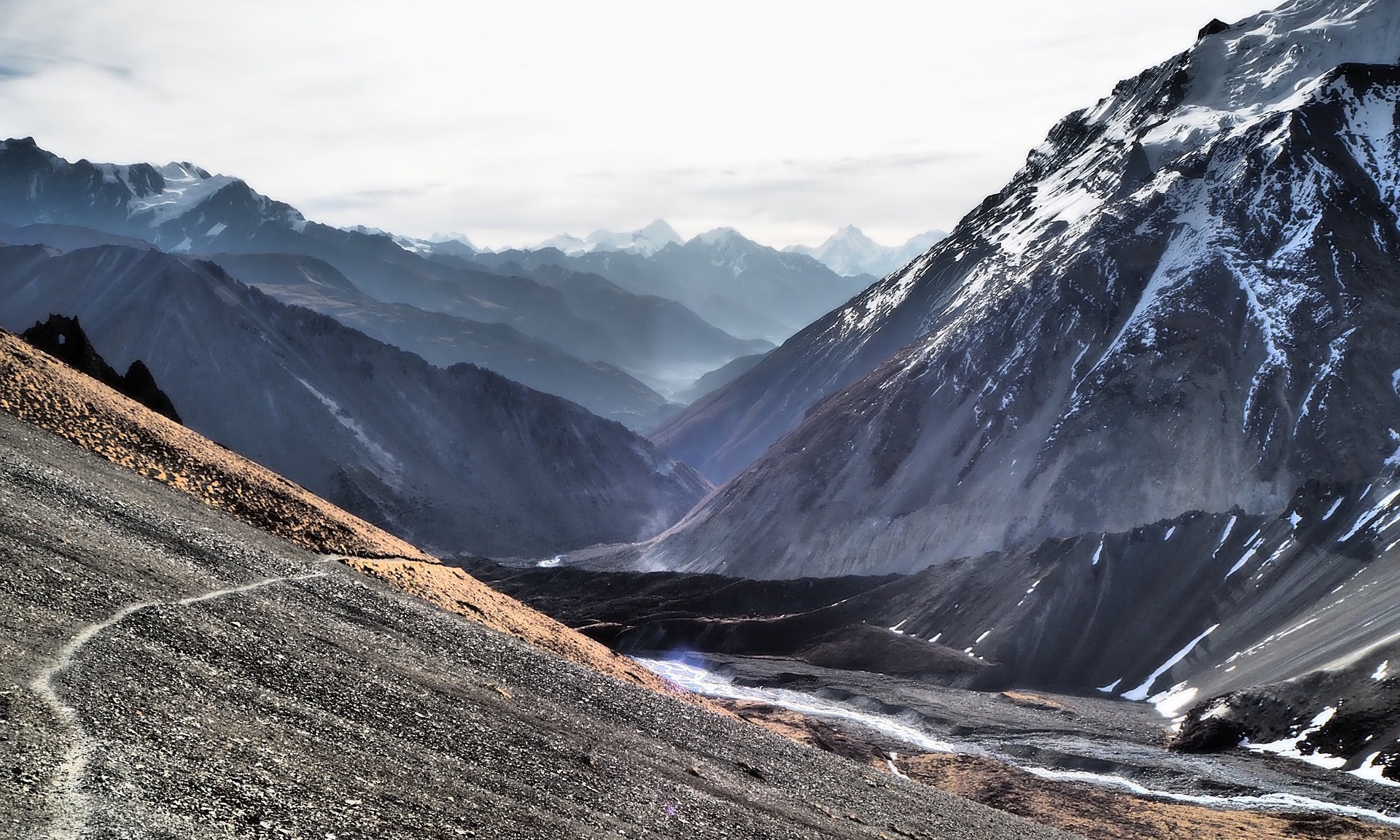 Acute Mountain Sickness & its Prevention
Acute sickness is not a regular condition if it occurs when the body is not able to adjust at a high altitude. So, sickness varies from person to person in terms of age, health, and physical fitness. As we go higher, the level of oxygen in the air becomes lower, and atmospheric pressure becomes thinner. Normally, Annapurna Circuit trekking offers illness beginner and common trekkers which are also called Acute Mountain Sickness (AMS). If the symptoms of the illness are not taken care of properly, the condition can even turn dangerous.
Common symptoms of AMS
Loss of appetite
Headache
Nausea and vomiting
Tiredness and dizziness
Difficulty in sleeping
Increase heart rate and shortness of breath
Prevention
Keep your body hydrated, and take more than 4L of water per day
Take plenty of rest after a daily hike
Take enough food while trekking
Wear enough and keep your body warm
Descend to a lower altitude when you feel symptoms
Ascend slowly and acclimate your body as per the requirement.
There are few medicines like Diamox that help to prevent sickness. But, remember one thing, before
taking any drugs related to AMS consult with related doctors or medical experts.
For more information please, click here.
---
When to trek Annapurna Circuit Trek?
Nepal has six seasons: Spring, Summer, Monsoon, Autumn, Late Autumn or pre-winter, and Winter. Among all these seasons Spring (March-May) and autumn (Sept-Nov) are the most suitable seasons for the Annapurna Region trekking. Autumn and spring season are the best seasons for the Everest Region trek because the weather conditions are much more suitable for trekking. The sky is usually clean and clear and the views of the mountains are so visible. Summer and winter are not the ideal time for trekking but at your own risk, you can travel anytime all around the year. But, there is no barrier to trekking around the year also. This trek can be done at any time of the year.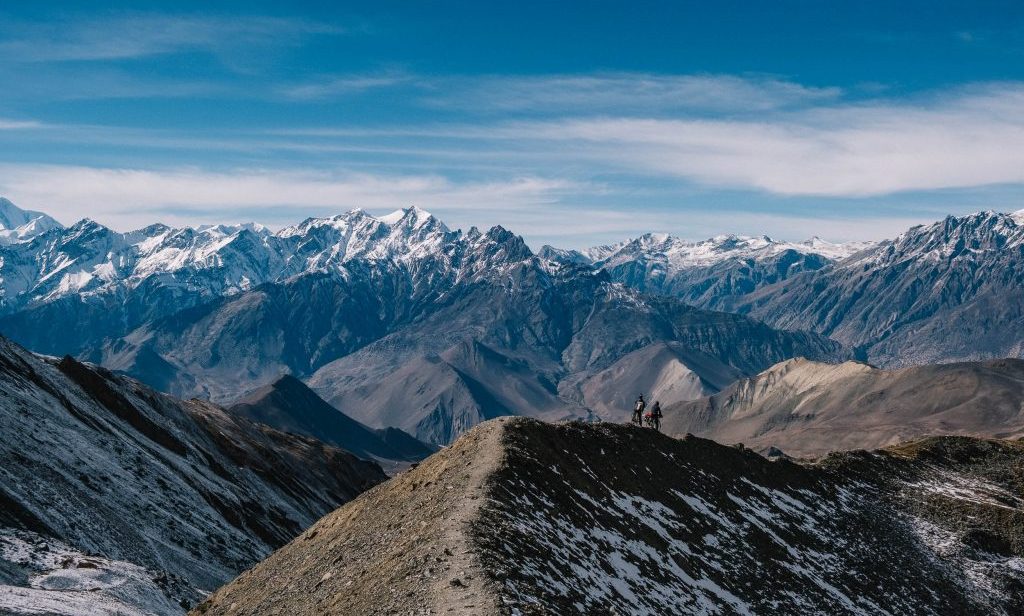 During monsoon, the trail is normally wet, muddy, slippery, and a difficult pathway with constant rainfall. The views of mountains and landscapes are less fair as compared to autumn and spring. But if you try to trek during monsoon, then it's full of glory, gloomy, mischievous sky, different shapes of clouds on big mountains, green forests, rivers, and many waterfalls on the way. This trekking could be a new and adventurous experience for the trekkers. The crowd becomes fewer and hotels and lodges are easily available as well.
---
Preparation before trekking
Proper preparation is key to ensuring a safe and enjoyable trekking experience on the Annapurna Circuit. Here are some essential preparations to consider before embarking on the trek: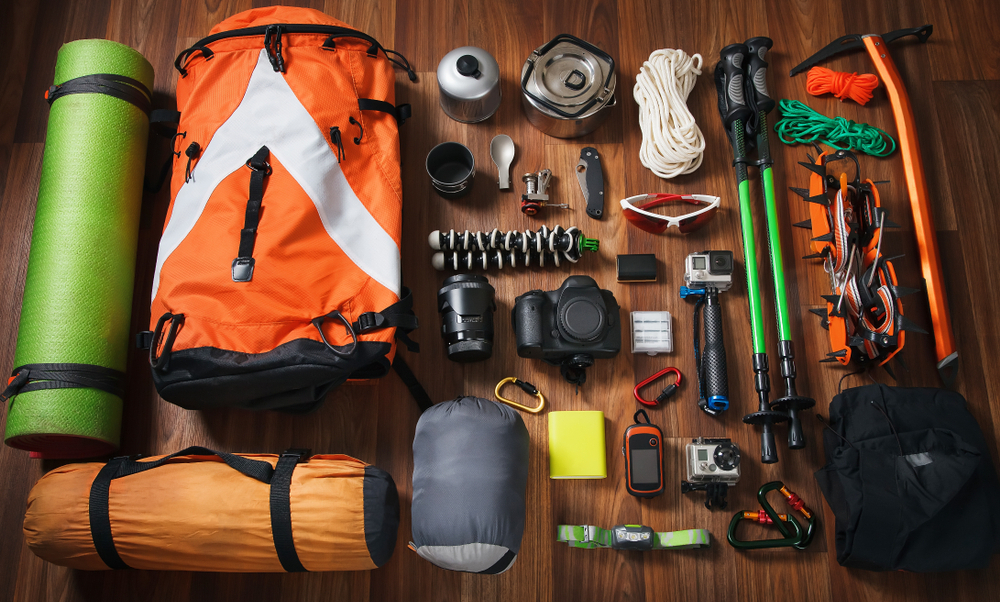 Physical Fitness: The Annapurna Circuit Trek involves long days of walking and challenging terrains. Engage in regular physical exercise and cardio workouts to improve your stamina and endurance. Focus on activities such as hiking, jogging, cycling, or stair climbing to prepare your body for the trek.
Acclimatization: As the trek involves high altitude, it's crucial to acclimatize properly to minimize the risk of altitude sickness. Plan for sufficient acclimatization days during the trek to allow your body to adjust to the altitude gradually. Ascend slowly and stay hydrated throughout the trek.
Trekking Gear: Invest in good-quality trekking gear and equipment. This includes sturdy hiking boots, comfortable and moisture-wicking clothing, waterproof and windproof outer layers, a warm sleeping bag, a backpack, trekking poles, and a hat or cap to protect from the sun.
Packing Essentials: Pack essential items such as a first aid kit, personal medications, sunscreen, sunglasses, a headlamp or flashlight, water purification tablets, toiletries, and a refillable water bottle. It's also recommended to carry extra batteries and a power bank for charging electronic devices.
Travel Insurance: Obtain comprehensive travel insurance that covers high-altitude trekking, emergency medical expenses, evacuation, trip cancellation, and loss or theft of personal belongings. Ensure that the insurance policy specifically covers the Annapurna Circuit Trek.
Permits and Documentation: Obtain the necessary permits, such as the Annapurna Conservation Area Permit (ACAP) and the Trekkers' Information Management System (TIMS) card, as mentioned earlier. Carry multiple copies of your passport, visa, and insurance documents.
Training and Preparation: Familiarize yourself with the trail, its elevation profile, and the accommodations available along the route. Research and gather information about the local culture, customs, and basic Nepali phrases to enhance your cultural experience.
Mental Preparation: Trekking can be physically and mentally challenging. Prepare yourself mentally for long days of walking, unpredictable weather conditions, and basic facilities. Maintain a positive mindset, stay motivated, and embrace the adventure.
Consultation and Guidance: Seek advice and consultation from experienced trekking agencies, guides, or travel experts who can provide detailed information about the trek, its challenges, and safety precautions. They can also assist with itinerary planning, permits, and logistics.
Remember to check the weather conditions and be flexible with your trekking plans accordingly. Prioritize your safety and listen to the advice of experienced guides or locals along the way. With proper preparation, you'll be ready to embark on an incredible journey through the breathtaking landscapes of the Annapurna Circuit Trek.
---
Trekking grade for Annapurna Circuit Trek
The Annapurna Circuit Trek is typically considered a moderate to challenging trek in terms of difficulty. It requires a reasonable level of physical fitness, endurance, and mental determination. Here's a breakdown of the trekking grade for the Annapurna Circuit:
Distance and Duration:
The Annapurna Circuit Trek covers a distance of approximately 160-230 kilometers (100-145 miles), depending on the specific route and side trips.
The trek usually takes around 15-21 days to complete, allowing for acclimatization and rest days.
Elevation Gain and Altitude:
The trek involves a significant elevation gain, starting from lower elevations and gradually ascending to Thorong La Pass at 5,416 meters (17,769 feet) above sea level.
Trekking at higher altitudes can pose challenges due to reduced oxygen levels and the risk of altitude-related illnesses. Adequate acclimatization and awareness of symptoms are essential.
Terrain and Trail Conditions:
The trail consists of a variety of terrains, including well-defined paths, rocky sections, steep ascents, and descents.
Some parts of the trail may involve traversing narrow, exposed paths, requiring caution and proper footwork.
The condition of the trail can vary, from well-maintained paths in lower regions to rougher sections with loose rocks and occasional landslides in higher areas.
Daily Walking Hours and Physical Demands:
Trekking on the Annapurna Circuit involves 5-8 hours of walking per day, with longer days during the ascent to Thorong La Pass.
Trekkers should be prepared for long, uphill climbs, particularly on the approach to Thorong La Pass, and be able to walk on uneven terrain for extended periods.
Weather and Climate:
Weather conditions can be unpredictable, especially during the shoulder seasons and winter months. Trekkers should be prepared for varying temperatures, including cold nights and possible snowfall at higher elevations.
Rainfall is more common during the summer monsoon season, making the trail slippery and increasing the risk of landslides.
While the Annapurna Circuit Trek is achievable for individuals with a moderate level of fitness and trekking experience, it's essential to engage in physical preparation, including cardiovascular exercises, strength training, and hiking practice. Prior experience with multi-day trekking and higher altitudes is beneficial but not mandatory.
It's advisable to trek with a knowledgeable guide or join a reputable trekking agency that can provide support, and guidance, and ensure safety throughout the trek. They can assist with logistics, acclimatization, and managing any challenges that may arise.
Ultimately, the Annapurna Circuit Trek offers a rewarding and memorable adventure for those seeking a moderate to challenging trekking experience in the beautiful Annapurna region of Nepal.
---
Transportation on Annapurna Circuit Trekking
Transportation plays a crucial role in accessing and completing the Annapurna Circuit Trek. Here's a breakdown of the transportation options involved in the trek:
Kathmandu to Starting Point (Besi Sahar): The journey begins with a road trip from Kathmandu to the trek's starting point, Besi Sahar. The drive takes approximately 6-8 hours, depending on road conditions and traffic.
Local Transportation: From Besi Sahar, you can continue the trek on foot or hire local jeeps or buses to reach Syange or Jagat, depending on your chosen itinerary. These local modes of transportation are available at an additional cost and can help you cover the initial section of the trail more quickly.
Trekking on Foot: The majority of the Annapurna Circuit Trek is completed on foot. The well-marked trail guides you through various villages, landscapes, and mountain passes, allowing you to experience the natural beauty and cultural richness of the region.
Domestic Flight: At the end of the trek, in Jomsom, you have the option to take a domestic flight from Jomsom to Pokhara. This scenic flight provides stunning aerial views of the Annapurna and Dhaulagiri mountain ranges. It saves time and offers a convenient way to return to Pokhara, the gateway city for the Annapurna region.
Road Journey: Alternatively, instead of taking a flight, you can choose to travel from Jomsom to Pokhara by road. The road journey takes approximately 6-8 hours, depending on road conditions.
It's important to note that road conditions in some sections of the trek, especially in the lower parts, may be rough or prone to landslides. Local transportation options may vary in availability and comfort level, and it's advisable to consult with a local trekking agency or guide for the most up-to-date information.
During the trek, there are no motorable roads in the higher elevation regions, and the trail is exclusively for trekking. It's essential to be prepared for long days of trekking and ensure you have proper trekking gear, including comfortable hiking boots, trekking poles, and a backpack.
Overall, a combination of road trips, local transportation, and trekking on foot allows you to access and explore the stunning landscapes and cultural gems along the Annapurna Circuit Trek.
---
Itinerary
Normally our trekking journey starts from Syange, Lamjung which is a 7-8hr drive from Kathmandu. After this, the landscape, terrain, people, culture, and everything look so different from Kathmandu. Prayer flags, stone walls, mani walls, monasteries, small houses, bushes, yak, cows, donkeys, and Dzho are the major attractions during hiking. Including sky-touching mountains, fancy and classy markets, and thousands of trekkers on the way make you're trekking more awesome.
---
Complete the Annapurna Circuit Itinerary
Annapurna circuit trek itinerary
Day 1: Arrival in Kathmandu
Day 2: Kathmandu cultural tour and trek preparation day
Day 3: Kathmandu to Bhulbhule
Day 3: Bhulbhule to Jagat
Day 5: Jagat to Dharapani
Day 6: Dharapani to Chame
Day 7: Chame to Pisang
Day 8: Acclimatization day in Pisang
Day 9: Pisang to Manang
Day 10: Acclimatization Day in Manang
Day 11: Manang to Yak Kharka
Day 12: Yak Kharka to Thorong Phedi
Day 13: Thorong Phedi to Muktinath via Thorong La Pass
Day 14: Muktinath to Jomsom
Day 15: Jomsom to Pokhara
Day 16: Pokhara to Kathmandu
Day 17: Departure from Kathmandu
The Annapurna Circuit Trek stands as a testament to the grandeur of nature, blending the ethereal beauty of the Himalayas with the rich tapestry of cultures that have thrived in its shadow for centuries. As trekkers navigate the serpentine trails, they are not only challenged physically but are also provided with countless opportunities for introspection and connection — with both the world around them and their inner selves. This trek, with its varying terrains, altitudes, and experiences, encapsulates a journey of discovery, where every bend in the path brings with it a new vista or a fresh perspective.
Choosing to embark on the Annapurna Circuit Trek is about more than just ticking off a bucket list item; it's about embracing the transformative power of travel. From the verdant lowlands to the snow-capped peaks, each step tells a story of endurance, beauty, and the timeless dance between humans and nature. As trekkers descend from the heights of Thorong La Pass, they carry with them memories of azure skies, towering mountains, and warm smiles, bound together by the shared experience of a journey through one of the world's most breathtaking landscapes.
---
Frequently Asked Questions (FAQs): The Complete Guide for Annapurna Circuit Trek
Q: How long does the Annapurna Circuit Trek take?
A: Typically, the Annapurna Circuit Trek ranges from 12 to 21 days, depending on the chosen itinerary, pace, and any side treks or extended stops.
---
Q: What's the best time to undertake the trek?
A: The optimal times are during the post-monsoon autumn months (September to November) and pre-monsoon spring months (March to May). These periods offer clearer skies and milder temperatures.
---
Q: What fitness level is required for the trek?
A: While the Annapurna Circuit is accessible for most people with a basic level of fitness, prior trekking experience and regular physical preparation, like cardiovascular training, are highly beneficial.
---
Q: Are there any permits required?
A: Yes, trekkers will need the Annapurna Conservation Area Permit (ACAP) and the Trekkers' Information Management System (TIMS) card.
---
Q: What kind of accommodation can I expect?
A: Most of the trek features teahouse accommodations, which are comfortable lodges offering dormitory-style rooms and local meals.
---
Q: Is altitude sickness a concern on this trek?
A: Altitude sickness can be a concern, especially as you approach Thorong La Pass, the highest point of the trek at 5,416 meters. Proper acclimatization, hydration, and pacing are crucial. If symptoms arise, it's essential to descend and seek medical attention.
---
Q: What type of food is available during the trek?
A: Teahouses provide a range of dishes including traditional Nepali food like dal Bhat (lentil soup with rice) and international cuisines such as pasta, pizza, and pancakes. It's advisable to stick to vegetarian options as meat might not be fresh in higher altitudes.
---
Q: What should I pack for the trek?
A: Essential items include comfortable trekking boots, layered clothing, a sleeping bag, a first-aid kit, water purification tablets, and personal items.
---
Q: Are there ATMs or cash facilities along the trail?
A: There are limited ATM facilities once you start the trek. It's advisable to carry enough Nepalese Rupees for the entire journey from bigger towns like Pokhara or Kathmandu.
---
Q: Can I charge my electronic devices on the trek?
A: Most teahouses offer charging facilities, though they might charge a small fee. Carrying a portable charger or extra batteries is recommended due to limited electricity access in some areas.
---
Q: Is it safe to drink water from local sources?
A: It's essential to treat or purify water from local sources to avoid waterborne diseases. Boiled water is generally safe, and water purification tablets or filters can also be used.
---
Q: How do I book the Annapurna Circuit Trek with Luxury Holidays Nepal?
A: Visit Luxury Holidays Nepal's official website for detailed trek descriptions, availability, and the booking process. Personalized assistance is also available via phone or email.
---
Here are some of the most popular Trekking packages in Nepal.
Luxury Trekking Package in Nepal
Everest Region Trekking Packages
If you need any further information, please contact us by email: at [email protected], Phone: at +977- 985 100 5129 (WhatsApp)